Black comedy is a genre hardly explored in mainstream culture despite there being options to level criticisms at various issues that plague society to this very day. The reason behind this reluctance is generally the idea that discussion of taboo topics in a funny, honest manner will not be taken by the general audience with open arms. Netflix has proven itself to be a medium that is unafraid to take up such challenges and explore the taboos around serious social topics.
Shows like 'Jessica Jones' and 'BoJack Horseman' are bold steps in the direction despite them not being comedies. With 'Insatiable', Netflix has proved that they can venture into all genres with equal panache and create content that is both entertaining and socially relevant. Created by Lauren Gussis, 'Insatiable' is a show about a girl named Patty Bladell who has been body shamed throughout her life. When she is finally fit, she is ready to take on the people who made fun of her throughout her life. Patty wants to teach all of them a lesson that they will never forget. Meanwhile, she comes across a former lawyer who wants to send her as a participant to a beauty pageant contest.
Despite being a show about breaking stereotypes, 'Insatiable' has been accused by many to promote fat shaming. An online petition even asked Netflix to cancel the show. However, if you did enjoy the show and are looking for more series that explore similar themes and ideas, then you have come to the right place. Here's the list of best shows similar to 'Insatiable' that are our recommendations. You can watch several of these series like 'Insatiable' on Netflix, Hulu or Amazon Prime.
6. Heathers (2018)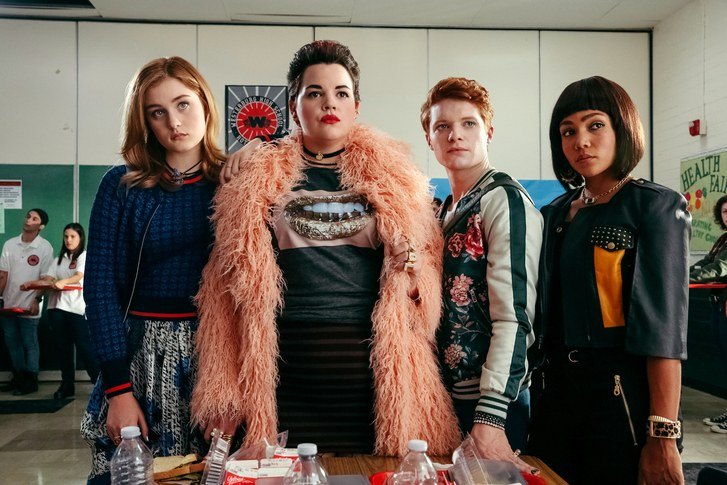 'Heathers' is very similar to 'Insatiable'. This show too is about the concepts of fat shaming, body positivity, and their effects on the general population. The central character of the story is a high school student called Veronica Sawyer. She studies at Westerberg High School where she is a part of a clique who call themselves "The Heathers" because all the members of the group have the same first name. The leader of this group is Heather Chandler. She is quite popular on social media because she always spreads messages showing how fat-shaming is wrong and why body positivity should be encouraged.
The other two members of the clique are Heather Duke and Heather McNamara. Though these three Heathers take a positive stance against body shaming, Veronica is suffering from an identity crisis and cannot figure out what she actually wants. Because she cannot relate to Heather Chandler completely, Veronica instead turns against her and starts getting violent towards Heather. 'Heathers', despite its thematic ambitions and genuine efforts, received negative reviews from critics and was canceled after the first season.
5. Dietland (2018)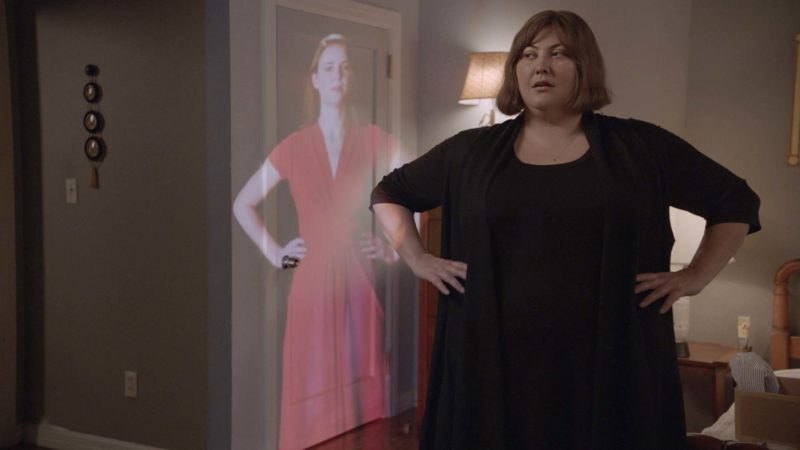 Sarai Walker's novel of the same name is the inspiration behind this dark comedy series. The show attempts to take an intense look at certain problems in society which have become the center of attention in recent years. Things like patriarchy, misogyny, and rape culture have been normalized in popular culture for a long time, and now finally people have started talking about such problematic things and tackling them wherever they see it in society.
The central character of the show is Plum Kettle, and it is her journey that we follow throughout the show. She works as a ghostwriter for a fashion magazine while trying to attain a slimmer body through weight-loss surgery. Her story becomes more complicated when Plum gets caught up in the middle of two feminist groups, one of whom has attacked male harassers physically. Plum tries to deal with this highly problematic world where many are not even aware of what it is exactly they are fighting against. 'Dietland' could not make much of an impression with fans or critics and got canceled after the first season.
4. American Vandal (2017-2018)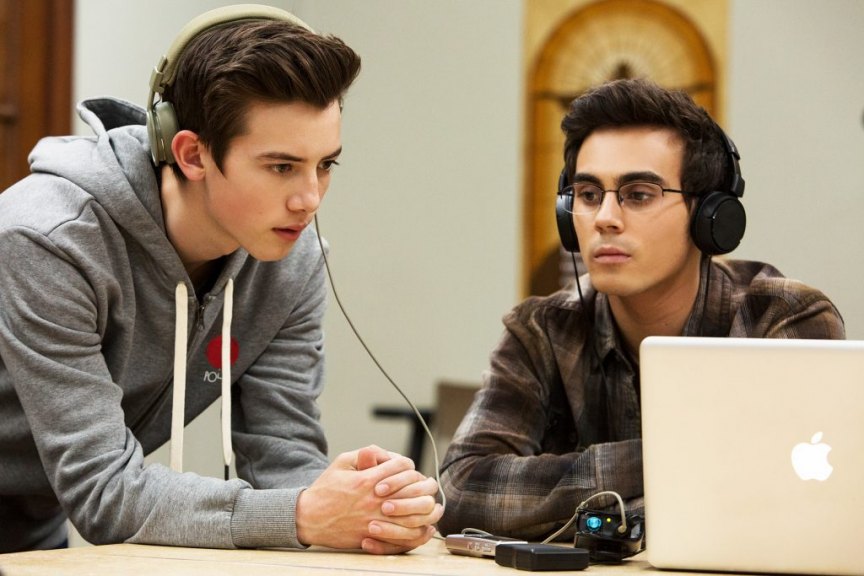 Since 'Insatiable' acts as a critique of modern culture, there is space in this list for a show that is also highly critical of the prevalent culture in television shows that we see today. True crime shows have become a huge thing in television these days. Especially since Netflix and NBCUniversal-owned Oxygen have taken this genre by storm. And it is quite brilliant on Netflix's part to capitalize on this trend and bring out a mockumentary that makes fun of such shows. This is exactly the reason behind the creation of 'American Vandal'.
However, it remains a mystery as to why Netflix canceled the show after two seasons despite receiving rave reviews from both critics and audiences. The first season deals with a crime where an act of vandalism has left drawings of penises over the vehicles of numerous members of a school's staff. Later, one of the students is accused of vandalism and is expelled, after which other students take the initiative and launch an investigation to find out the main culprit. In the second season, the case revolves around a school cafeteria whose lemonade has been laced with maltitol and is left for the general students to consume.
Read More: TV Shows Like American Vandal
3. Dear White People (2017-)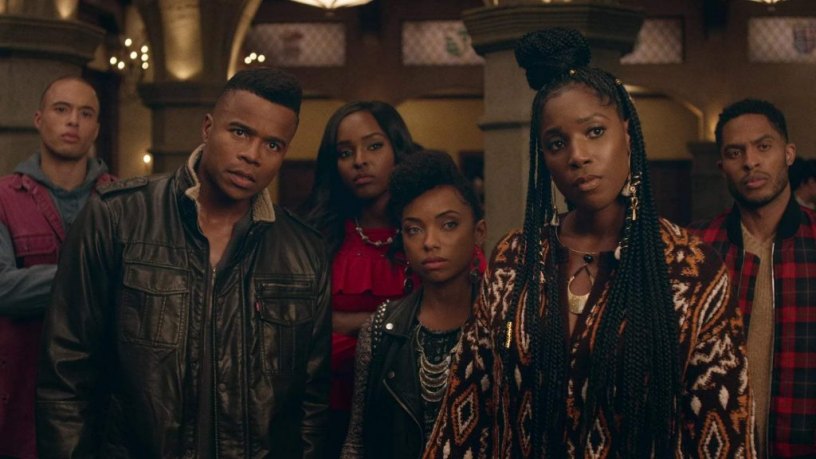 'Dear White People', created by Justin Simien, is one of the most socially relevant shows in recent times. The series revolves around a group of black students in an Ivy League institution in the United States. We follow these students as they navigate through the culturally elite class of Americans who generally are the ones studying in these institutions. We also witness how these black students face racism in the university.
In the very first episode of the series, we see a character called Reggie being stopped by the campus police who also holds a gun at him because the policeman thought that Reggie was not a student of the university and that he is going to cause trouble. It was only when white students vouched for Reggie did the policeman let him go. 'Dear White People' finely blends humor with socially relevant issues, making for a truly emotional, intellectually stimulating experience. Interestingly, the trailer of 'Dear White People' received criticism from certain sections of the society who claimed that the show is biased against white people. However, the series ended up getting rave reviews from critics.
Read More: TV Shows Like Dear White People
2. BoJack Horseman (2014-)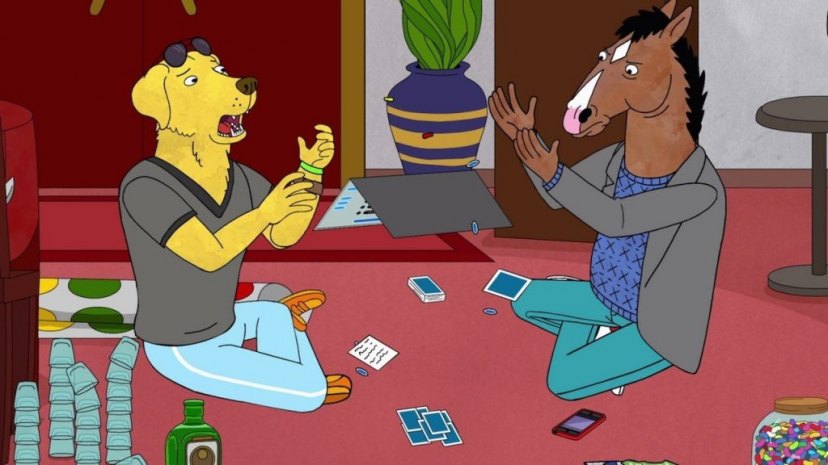 This Netflix original show is surely one of the streaming giant's boldest ventures in terms of content. It is about an anthropomorphic horse who was once a star of a TV show during the 1990s. Nowadays, he just lazes around, gets drunk, and complains about life. BoJack decides that he will write an autobiography of his own so that people could know all about him. And to give this plan fruition, BoJack calls upon a ghostwriter, Diane Nguyen, to write his story for him. And it is these stories that BoJack tells her that become a very important part of the show. The series explores themes of modern existence, depression, addiction, and traumas. It is a shocking journey into the psyche of the modern man who is bogged down by numerous expectations from the society. 'BoJack Horseman' is a modern masterpiece of television.
Read More: TV Shows Like Disenchantment
1. Unbreakable Kimmy Schmidt (2015-2019)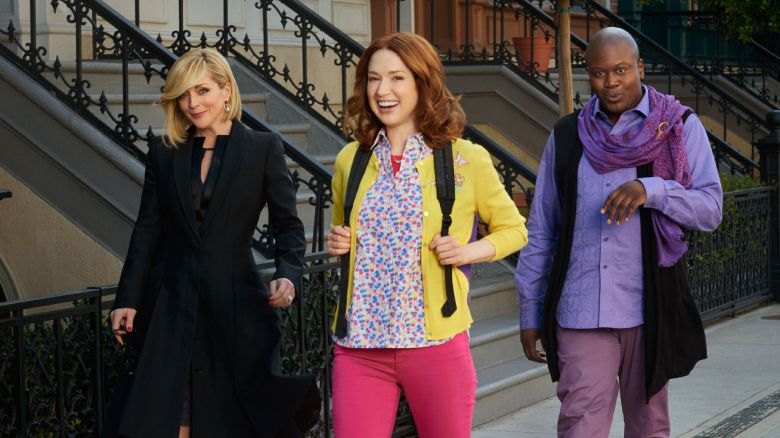 Created by Tina Fey and Robert Carlock, 'Unbreakable Kimmy Schmidt' is a show about a young woman who has been locked in an underground bunker for 15 years before she is finally rescued. This woman, the titular Kimmy Schmidt, decides to move to New York after being rescued and starts life afresh. Kimmy comes across a landlady who gives her a room to stay. She manages to get a job as a nanny and then as an Uber driver, and also finds a friend in her room — aspiring actor Titus Andromedon. It is Kimmy's courage to start her life anew that becomes the major focus of the show. Here is a woman who has no idea about how the world has changed in the years she was held captive, and now she wants to not be seen as a victim, but as a strong, independent woman who is slowly finding her feet in this new life.
Read More: TV Shows Like The Haunting of Hill House