Jim Carrey's genius has been loved, respected and admired throughout the world. The way this man has taught the world to approach comedy and his level of fitting into a role has now become the stuff that dreams are made of. From 'The Mask' to 'Eternal Sunshine Of The Spotless Mind', from 'Dumb And Dumber' to 'The Truman Show', his body of work will be talked about for generations to come. Carrey is one of the most versatile actors out there who also possess a razor-sharp tongue that lashes out at signs of injustice.
When we first came to know that this genius of an actor is playing the leading character in a TV series, interests soared high. Carrey plays a character called Jeff Pickles in the Showtime series 'Kidding'. Pickles is a veteran of the television industry, having worked as the presenter of the kids' show 'Mr. Pickles' Puppet Time'. He is a beloved figure all over America and is quite successful in his job. Mr. Pickles' life takes a radical turn when one of his sons dies and he has difficulty coming to terms with the loss. The series is about a man who is always there to provide kids with fun and amusement. But when his heart aches from a deeply personal loss, he cannot feel connected to anyone or anything, and kind of digs himself deep into his sorrow.
'Kidding' received positive reviews from most critics. Carrey's performance too was acclaimed for its honesty. If you loved watching this show and are looking for more titles with similar story-lines and themes, then we've got you covered. Here's the list of best shows similar to 'Kidding' that are our recommendations. You can watch several of these series like 'Kidding' on Netflix, Hulu or Amazon Prime.
6. Life Sentence (2018)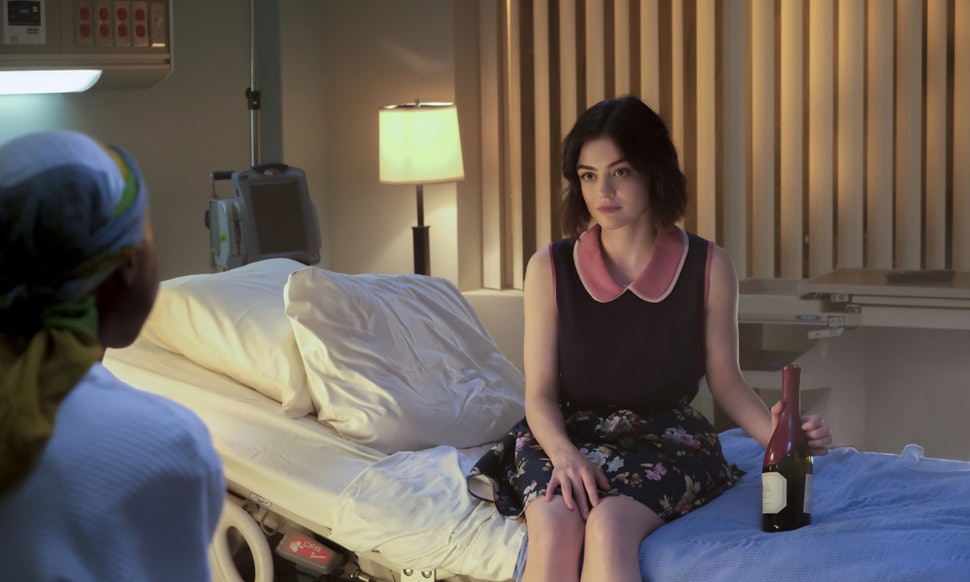 The CW series 'Life Sentence' is created by Erin Cardillo & Richard Keith. The show revolves around a character called Stella Abbott who has just received news that the terminal cancer that she had has been miraculously cured. Besides the obvious overjoy, this brings in some problems for Abbott as well. The time when she was sure she is going to die was spent by Abbott in self-destructive behavior, which was also supported by her family. Now they have to get over that completely and try to readjust to a completely different scenario.
In 'Kidding', we talk about a man who has been inflicted with the pain of death and is now trying to come to terms with his loss. However, in 'Life Sentence', our leading character has already accepted her fate and is prepared to die when she comes to know that it is not her time yet. Despite its very interesting premise, the show did not manage to please either the audiences or the critics. Poor viewership and reviews forced CW to cancel 'Life Sentence' after the first season itself.
5. Californication (2007-2014)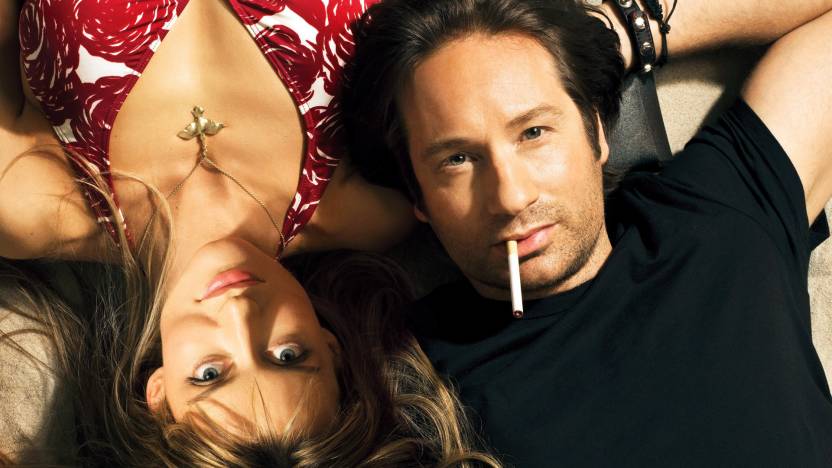 Another Showtime series, 'Californication' is a drama show created by Tom Kapinos. The central character of the story is a writer called Hank Moody, who suffers from writer's block. He moves to California and loses complete focus from his work and family life. Moody's main interests lie in boozing, womanizing, and abusing drugs. Naturally, his hedonistic lifestyle creates a dent between him, his girlfriend, and their child. The show talks about a man who has gone beyond his art and ignored it to enjoy a life of pleasure. And it is through this pleasure that the pain of loss gets to him. This aspect of the story is in stark contrast to that of 'Kidding', where a man's loss has driven him away from his art. The two characters are vastly different; their lives have similar ups and downs but in opposite directions. 'Californication' has received numerous awards throughout its run, with the highest point being lead actor David Duchovny's 2008 Golden Globe for Best Actor – Musical or Comedy Series.
4. House Of Lies (2012-2016)
Don Cheadle of 'Avengers' fame plays the leading character of this Showtime series. Cheadle's character, Marty Kaan, is a management consultant who can go to any limits to further his cause and get his job done. Besides his professional life, Kaan's personal life and his relationships with his wife, father, and son also become a major issue throughout the show.
'House Of Lies' breaks the fourth wall frequently, as Kaan directly talks to the audiences. His character is without any morals and believes nothing that happens in his life can slow him down professionally. This is where the character contradicts with 'Kidding"s Mr. Pickles. Even after being a part of show business for 30 years, one single incident in his life makes Mr. Pickles question his existence and prevents him from doing what he is the best at. The contradiction of the two characters is very interesting, and thus it became imperative to include 'House Of Lies' on this list. 'House Of Lies' was critically acclaimed upon its release, and Cheadle even managed to win the Golden Globe Award for Best Actor TV Series – Comedy or Musical for his performance in the series.
3. Happyish (2015)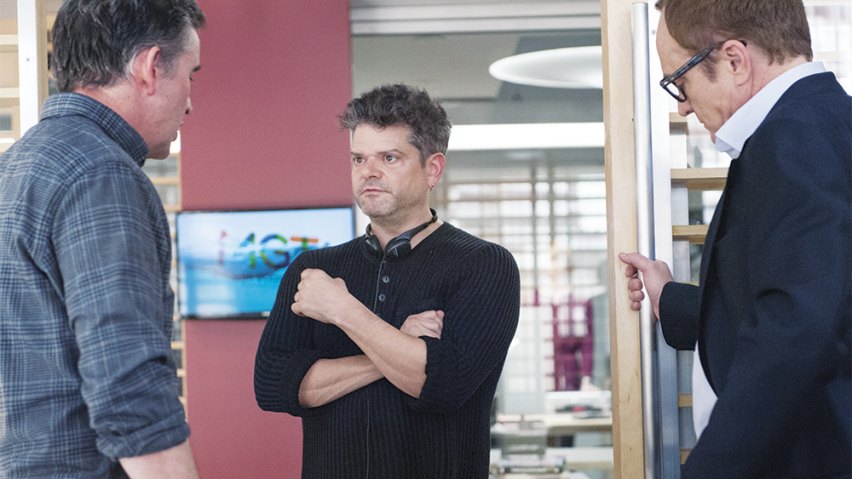 How important is it to change according to the times? Any pragmatic person would say that it is highly essential for one to adapt to the times he is living in to be able to understand and be updated about society's current state. This question haunts the central character of this show, Thom Payne, who is in his mid-40s but has to work under people about half his age. Though he always pursues happiness, Thom's failure to adjust to new age ideas and beliefs prevents him from performing to the best of his abilities. Thom is a man who wants to go on with his life as he always has and cannot always rise up to challenges. He is quite like Mr. Pickles as the latter too does not take it mildly when his son passes away and lets it affect his work and lifestyle. These are two men who are trapped inside a shell. Changes are not something they thrive under.
Read More: TV Shows Like American Gods
2. Atlanta (2016-)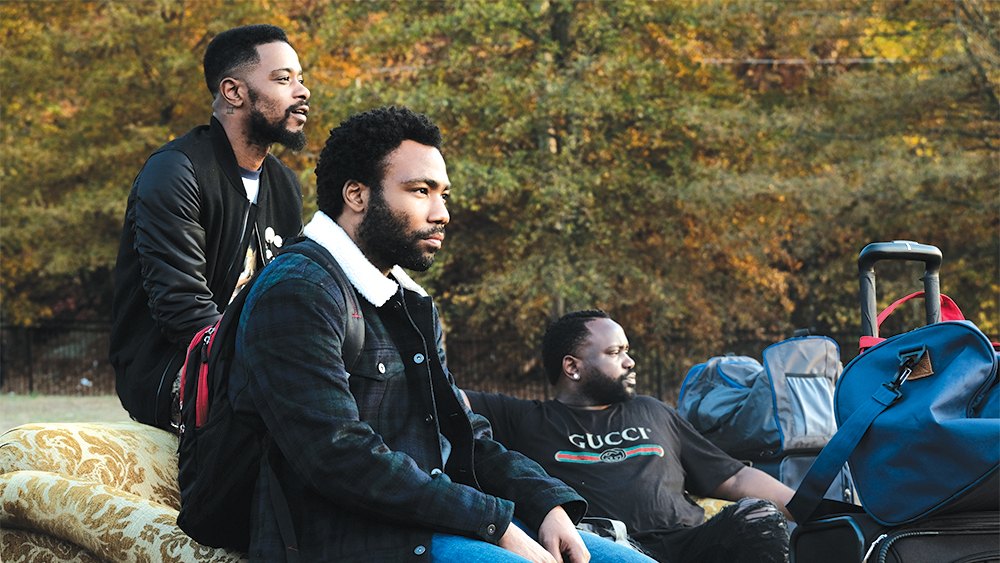 Donald Glover is one of the most promising young musicians, screenwriters, and actors of his generation. He has already become a huge name in the music industry under the name Childish Gambino, and with the series 'Atlanta', Glover has made it loud and clear that he is here for the long run. In the aforementioned series, Glover plays the character of Earn, a struggling young African-American man who is trying to make a name for himself and his cousin, rapper Paper Boi, in the show business. However, several personal problems and his inexperience in the field prevent him from doing anything big.
The Atlanta rap music scene is dealt with very interestingly in the series. Glover is himself the writer and creator of 'Atlanta', and has also received two Golden Globe Awards for Best Television Series – Musical or Comedy and Best Actor – Television Series Musical or Comedy for the series. The show depicts how circumstances prevent one from achieving the best he/she possibly can. The potential that Paper Boi or even Earn have is far less than their current positions in life. Some of it is due to their own mistakes, while most of it is because of the blows that life has struck them with. This is where there is a similarity between 'Atlanta' and 'Kidding' — the central characters, despite being good at what they do, are pulled down by their life events.
Read More: TV Shows Like The Village
1. After Life (2019-)
Ricky Gervais is one of the greatest comedy geniuses of the present era. After his path-breaking series 'The Office', Gervais shot to worldwide fame, and followed it up with some brilliant film and television work besides taking up stand-up comedy. In 'After Life', a series he has written and created, Gervais plays the character of Tony Johnson, a small-time writer in a local newspaper. Though a cheerful and sweet man, Tony completely changes after his wife passes away and becomes very cynical. He first decides to die but then changes his mind and comes up with an idea: he will say whatever he wants to whomever he wants to annoy the world as much as possible. Just like Mr. Pickles, this middle-aged man too cannot accept the death of a near and dear one and it changes his life completely. 'After Life' is the darkest work till date by Gervais, and shows how the comedian is getting more disillusioned with the world as he gets older.
Read More: TV Shows Like Succession