With Netflix's unwritten but established motto to make a mark on all forms of television shows still in place, they have spread their influence far and wide beyond what their scope initially was. Now some of the best television shows that we watch are made by the streaming giant. Following Netflix's footsteps, other companies like Hulu and Amazon have also thrown their hats into the ring. With Netflix taking up the responsibility of showcasing some of the most famous comedians' stand-up specials and doing a fabulous job with it, they greenlit 'Mr. Iglesias', a scripted comedy series where the famous stand-up comedian Gabriel Iglesias plays the role of a teacher who works at a public high school. He has a soft corner for kids who are talented but do not fit into the scheme of the things the school authorities consider normal. He helps these kids in bringing out the best out of themselves.
If you loved watching this show and are looking for more titles that explore similar themes and ideas, then you have come to the right place. Here's the list of best shows similar to 'Mr. Iglesias' that are our recommendations. You can watch several of these series like 'Mr. Iglesias' on Netflix, Hulu or Amazon Prime.
8. All About The Washingtons (2018)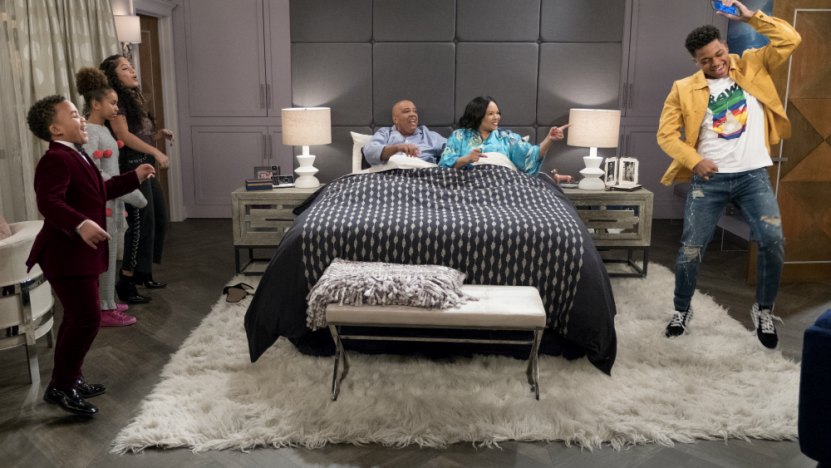 'All About The Washingtons' is a Netflix original comedy series starring the famous rapper Joseph "Rev Run" Simmons in the leading role. Rev Run plays the role of a rapper called Joey Washington, someone who has been in the game for far too long, and now has decided to stay at home and help raise his children. However, he did not realize that once he retires, his wife will start to work towards her own ambition of becoming an entrepreneur. Now the entire responsibility of the house falls on Joey, something he is not used to. The series has autobiographical references to Rev Run and his family of established musicians. 'All About The Washingtons' was not positively received by critics, and was canceled by Netflix after the first season itself.
7. Gabriel Iglesias Presents Stand Up Revolution (2011-2014)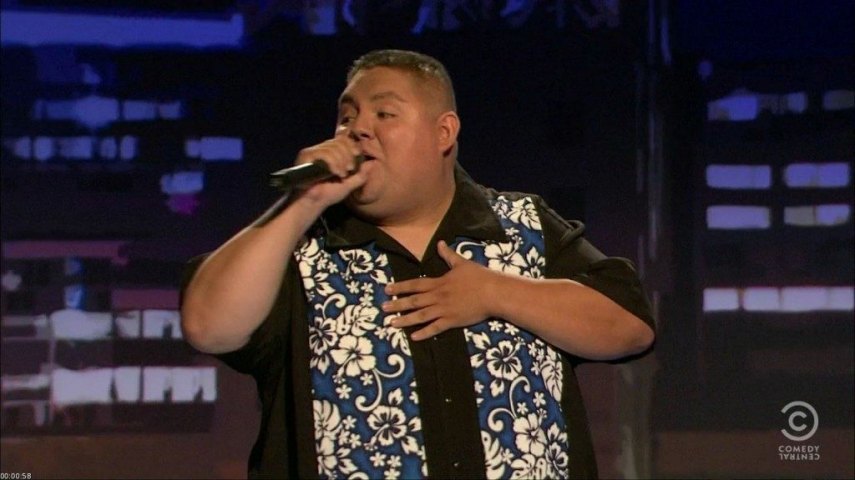 This entry on the list is for the fans who have not watched Gabriel Iglesias doing what he does best — stand-up comedy. In this show, Iglesias works as the host of a live comedy program where he makes a few lesser known comedians come up to perform and introduces them himself. However, it is always Iglesias who performs first before the others are given a chance. Interestingly enough, Iglesias first started doing this at venues larger than comedy clubs with a few younger comedians. When the show kicked off, Comedy Central took notice and offered Iglesias a TV show. Critics also responded positively to the show upon its release.
6. Louie (2010-2015)
Just like 'Mr. Iglesias', 'Louie' is also a stand-up comedian's venture into fictional shows. Here, Louis C.K. plays the role of a stand-up comedian, but the Louie in the series is hardly as successful as the real-life one. Louie has divorced from his wife, and now lives with his three children. He usually performs at small comedy clubs and has great difficulty in managing his work with his life of raising three kids. Each episode of the series is a story unto itself, sometimes where there are guest stars, while at other times there are recurring members of the cast themselves. In certain episodes, we even get to see Louie perform his stand-up acts. The series discusses a variety of adult topics like divorce, depression, sexual orientation, the concept of guilt, and others. Critics were impressed with the series and gave it positive reviews throughout its run.
5. 30 Rock (2006-2013)
'30 Rock' is a series created by the long-time head writer of 'Saturday Night Live', Tina Fey. In the show, Fey plays the role of showrunner for a comedy sketch series, a fictional representation of SNL. Fey's character, Liz Lemmon, is always at war with the network executive Jack Donaghy (played by Alec Baldwin). We follow the two characters every day as they argue to come to terms regarding the right way to take the show forward. The name of the show for which Lemon works is 'TGS with Tracy Jordan'. The biggest challenge she faces every day besides Donaghy is keeping the host of the show Tracy Jordan in a sober state of mind for him to function normally. Throughout its run, '30 Rock' was nominated for a whopping 103 Primetime Emmy Awards, of which it managed to win 16.
4. Man With A Plan (2016-)
The husband-wife duo of Jackie and Jeff Filgo are the creators of this comedy series. The leading character of the show is a man called Adam Burns. After his wife decides to return to her work and pursue her career, Adam takes up the responsibility of looking after their kids. However, he too has a job which is becoming difficult to concentrate on because his children are a rambunctious bunch. Moreover, Adam also has to attend to his father Joe, who is an overbearing character himself. The character of Adam is played by Matt LeBlanc. 'Man With A Plan' did not manage to impress the critics, but became a hit with the audience.
Read More: TV Shows Like Pretty Little Liars
3. The Office (2001-2003)
'The Office' is a British TV series created by the legendary comedian Ricky Gervais. In the series, Gervais plays the character of David Brent. He is a manager of a branch of the famous paper company Wernham Hogg. Brent always tries to impress his employees, and in the process generally ends up making a fool of himself. He also does not know what to say when and ends up using offensive words in places he's not supposed to. The series has become a cult classic, spawning numerous remakes in various languages all over the world. A follow-up film of the series, 'David Brent: Life on the Road', was released in 2016. 'The Office' is now considered one of the greatest TV shows of all time, and is mostly responsible for giving Gervais the global popularity he now enjoys.
Read More: TV Shows Like The Office
2. Seinfeld (1989-1998)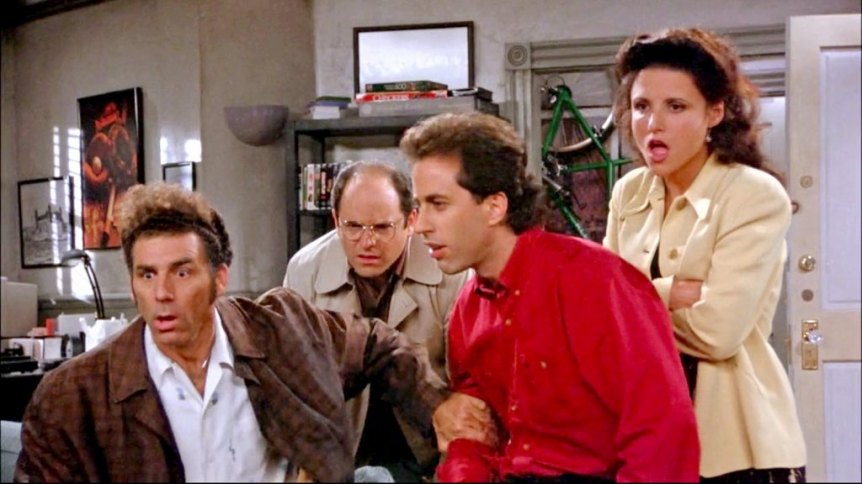 'Seinfeld' is created by Larry David and Jerry Seinfeld. The show centers around a character called Jerry Seinfeld, portrayed by the real-life comedian himself. Here, Seinfeld is a small-time comedian trying to break into the bigger circuits. Most of the characters in the series have a major part to play in Seinfeld's life. The unique thing about the show is that it does not try to tell a story or take its characters in any direction. The characters do not evolve as the show progresses, and basically, remain the same. 'Seinfeld' also never hesitates in dealing casually with topics like death, and thus offers a rather unique perspective never before witnessed in sitcoms. The show has now become part of pop culture and is considered by many to be among the most influential TV shows in history.
Read More: TV Shows Like Empire
1. After Life (2019-)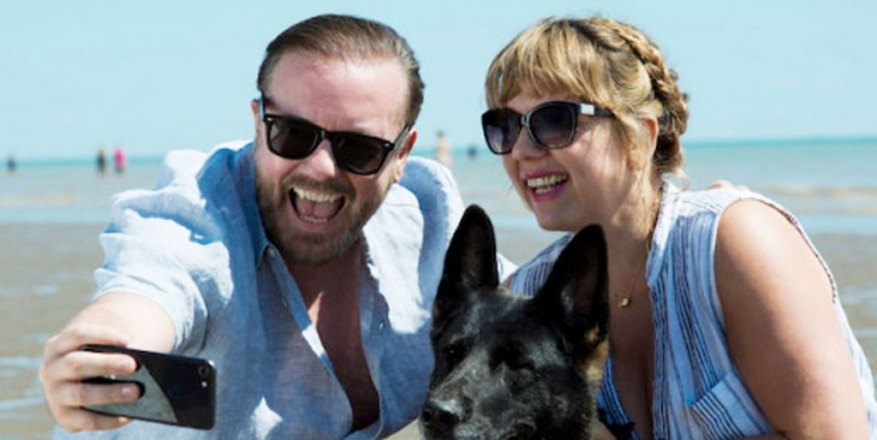 Another brainchild of Ricky Gervais, 'After Life' is a series which stars the iconic comedian as Tony Johnson, the head of featured stories section of a local newspaper of the town where he lives in. However, when we meet Tony for the first time, he is a completely broken man who has lost his will to live after the untimely death of his wife. At first, Tony decides that there is no point in living without his wife, and thus suicide is the best way to deal with the loss. However, on further contemplation, he thinks that he is not going to die, but form now onwards, will say whatever he wants and whenever he wants, no matter how rude it makes him, just to punish the world for taking away the love of his life. The series did not become as popular as the other creations by Gervais.
Read More: TV Shows Like The Good Wife