Rami Malek, now one of the top stars in Hollywood and an Academy Award winner for his performance in the film 'Bohemian Rhapsody,' catapulted as a household name when he played the quiet, demure computer expert named Elliot Anderson on the USA Network drama series 'Mr. Robot. Malek's intense and brooding performance as Anderson earned him critical acclaim and a Primetime Emmy Award for Outstanding Lead Actor in a Drama Series. Backed by a well-written screenplay and character arcs, both Malek's character and the series went on to become one of the biggest hits of the season for USA Network. Malek's character, Elliot, is a cyber security engineer who works for a famous company which provides security from hackers and other online threats for many important clients. Elliot's life is very monotonous and unhappy as he suffers from a number of conditions such as Clinical Depression, Dissociative Identity Disorder (DID) and social anxiety.
However, his life suddenly takes a massive u-turn when Elliot is contacted by an anarchist organization whose aim is to topple all the big multi-national companies by hacking into their databases and fudging their financial details. The mastermind behind the is organization is a mysterious figure called Mr. Robot. The show not only is a highly suspenseful tale about a troubled protagonist but also an important social commentary within its narrative. The uses and abuses of technology, the way big companies are slowly becoming the most powerful entities in the world and hacking as a method of protest are all extremely relevant issues in contemporary world. 'Mr. Robot' contemplated these social and personal perils through the uncertainties Elliot's mindscape. So, without further ado, here is the list of best TV series similar to 'Mr. Robot' that are our recommendations. You can watch several of these TV shows like 'Mr. Robot' on Netflix, Hulu or Amazon Prime.
5. Orphan Black (2013 – 2017)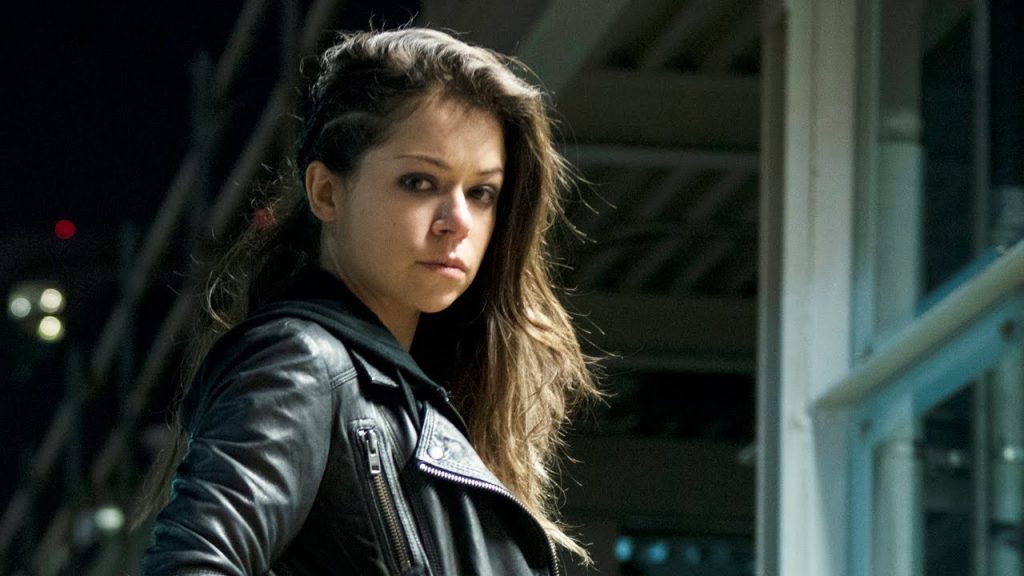 Every human being takes great pride in being the only version of himself or herself in this world and there is no one else who looks, feels, acts, thinks, or behaves like us. The central character in the Canadian BBC America series 'Orphan Black', Sarah Manning was also of a similar opinion until one day she ends up witnessing the murder of a woman who looks exactly like her. A con artist by nature, Sarah slowly discovers that she is among a large group of clones which have been spread throughout America as part of a covert experiment by an organization called "The Dyad Institute" which tries to prove that cloning can have a huge influence on human evolution.
The scientists at Institute closely monitor the lives of the clones so that access to each and every unit is possible whenever such a need arises. Sarah realizes that she has to put an end to the experiment while keeping her head down from the eyes of the police and ruthless assassins of a religious cult which hunts down clones as part of their ethnic cleansing propaganda. The series, just like 'Mr. Robot', is profoundly aware of many problems which are plaguing modern society like omnipresence of surveillance, privacy threays, need for individual identity, ever-growing influence of social media, and all-engulfing consumerist culture. Tatiana Maslany won the Primetime Emmy Award for Outstanding Lead Actress in a Drama Series for her performance in 'Orpheus Black.'
Read More: TV Shows Like Years and Years
4. Utopia (2013 – 2014)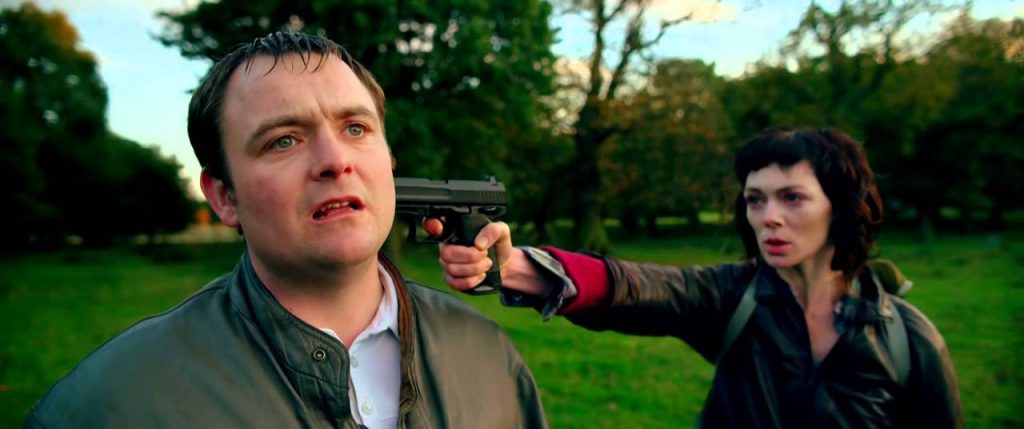 'Utopia' is one of the most best shows on television of all time. The color palette, lighting and treatment of this Channel 4 series hardly find any parallel in the world of television shows. The story of 'Utopia' centers around a conspiracy which involves a scientist with a formula that can turn the entire human civilization infertile! The basic idea behind the origin of the secret project was that only the population control can keep an eye on our extinction. One sinister organization called "The Network" sets out to search the formula for its vicious plans. But the invaluable and dangerous formula is hidden within the manuscript of a graphic novel.
What follows is an intense expedition spans across two seasons and involves many people who are determined to stop "The Network" from laying hands on the formula. However, their opponents are like one large parasite which has its tentacles all over the world. Just like 'Mr. Robot,' 'Utopia' is a series about conspiracy theories and an organization's attempts to protect Earth through criminal methods. However, the approaches being used in both the cases are highly questionable. Coming back to the cinematography of 'Utopia,' each shot of show is breathtakingly beautiful while the scenes involving graphic violence are really powerful. Despite huge admiration from critics and fans, Channel 4 pulled the plug on 'Utopia' after season 2.
3. Homecoming (2018 – )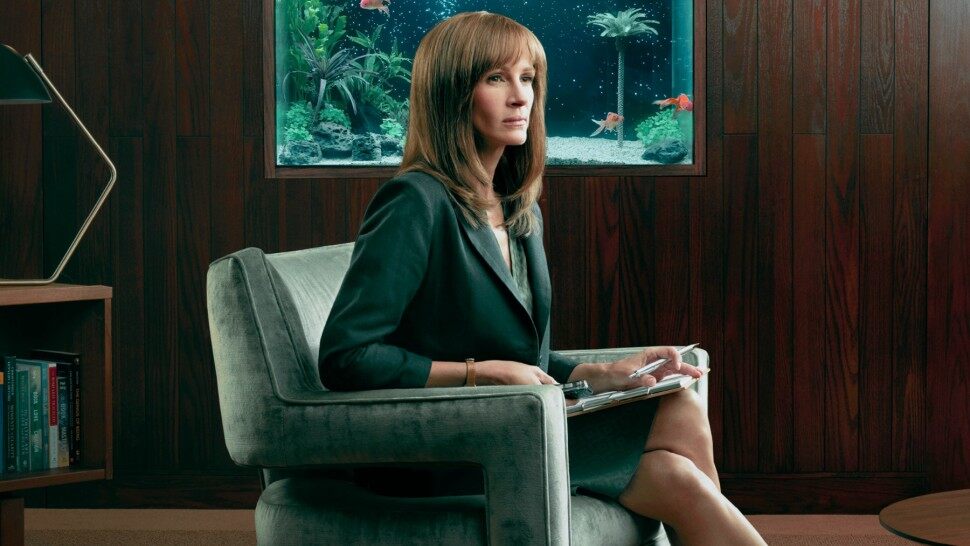 'Homecoming' is Hollywood icon Julia Roberts' first foray into television in a leading role. The actress, who enjoys a long legacy that covers a number of breathtaking performances and iconic movies, carries over her prowess in playing emotionally complex characters into 'Homecoming.' Roberts plays the role of a caseworker at a government facility called "Homecoming." Her job is is to help and support troubled war veterans returning from war fronts to assimilate themselves into civilian life once again.
Then, the plot makes a quantum jump of four years where Roberts' character Heidi Bergman is seen leaving her job at "Homecoming." She learns from a conversation with a U.S. Department of Defense auditor that "Homecoming" is hatching a much more sinister governmental scheme in the pretense of rehabilitating veterans. The government conspiracy runs so deep that there is hardly anyone who can prevent it from happening. Just as Elliot in 'Mr. Robot', Bergman is also realizes that the powerful institutions like government and corporations are oppressive at core. They hide many secrets and unspoken truths, all of which help in the smoother running of the system. Critics have wholeheartedly liked 'Homecoming' as a story of suspense and mystery. Roberts' performance in the leading role was also met with loud acclaim.
Read More: TV Shows Like Homecoming
2. Person of Interest (2011 – 2016)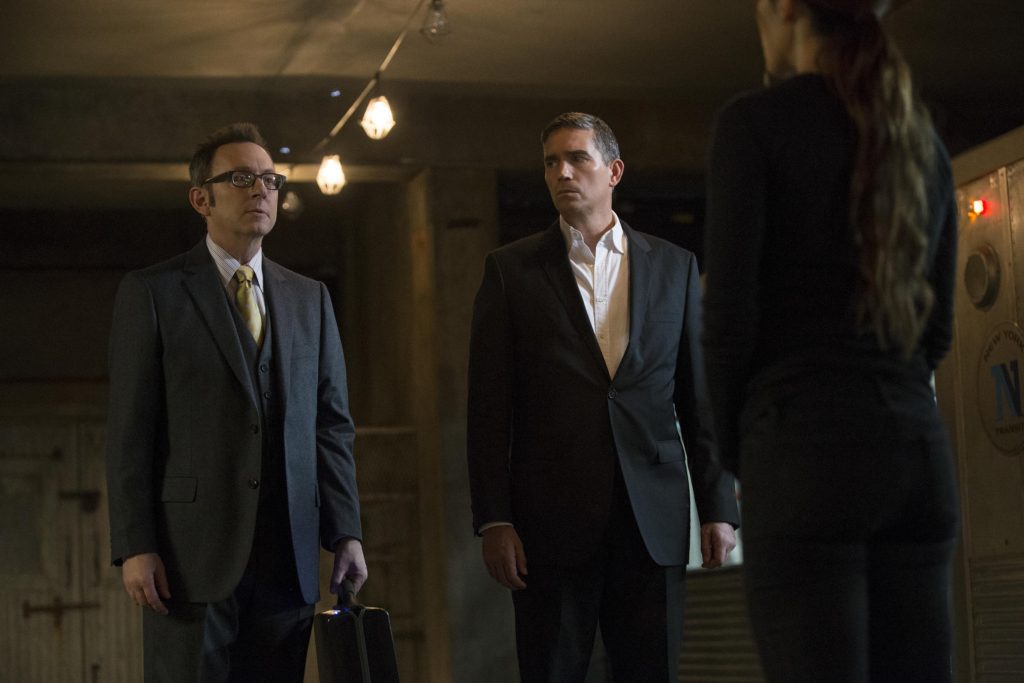 Surveillance is an important question of our times because we have all our personal information stored somewhere on the internet, and if someone turns up with suitable resources, lives of every single human being walking on Earth can be monitored microscopically. The CBS series 'Person Of Interest' deals with such premise where a billionaire industrialist-cum-software genius invents a machine. The path-breaking invention has the ability to spy on anyone and anything throughout the day. The machine is so powerful that it can also predict dangerous events even before they materialize. The billionaire, Harold Finch, recruits former CIA operative, John Reese to help him prevent crimes before its happens in the timeline with the help of the machine.
Though the plot revolves around preventing futuristic crimes, there underlying questions of mass surveillance and its consequences. Interestingly enough, the show was first set to be one probing this question further. But it took a turn towards being more of a science fiction show soon after the arrest of Edward Snowden. The rise of cryptocurrency, the philosophical questions regarding artificial intelligence and its use are all put under scanner in the series. 'Mr. Robot' treads a similar path in questioning the importance of technology while also projecting it as a method of protest for certain quarters. 'Person of Interest' received high critical acclaim for its gripping narrative and well-written screenplay which manages to induce a sense of paranoia within the viewers that lingers even after watching it.
1. Black Mirror (2011 – )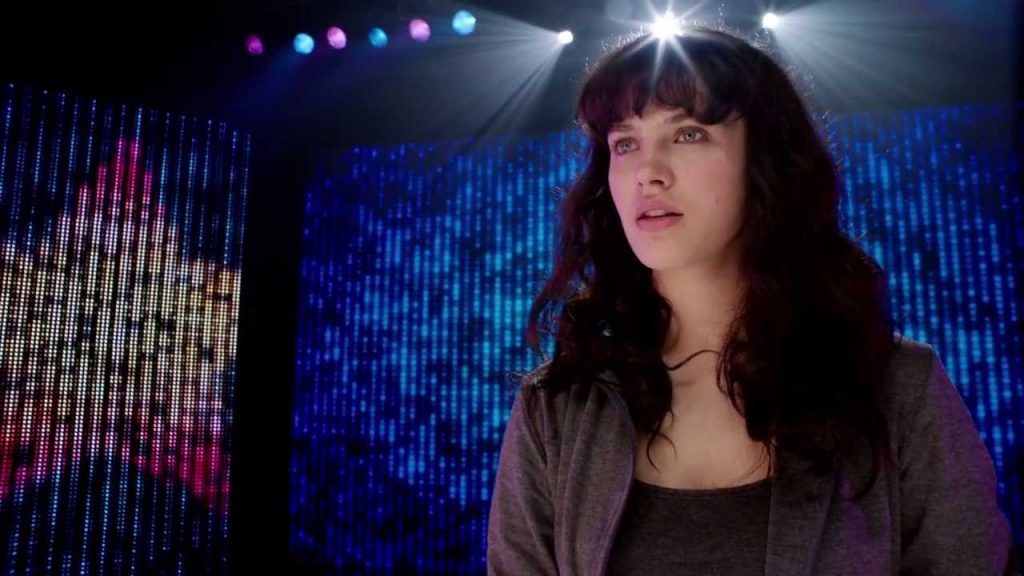 Is there any other TV show in recent times which has made you feel as scared as 'Black Mirror?' More than a TV series, 'Black Mirror' has been an eye-opener for us. Each episode in this seminal series is a story unto itself and explores how technology as we use it in our daily lives can be turned against us in a flash of a moment. Issues like VAR, cloning, the rating system we use in some of the applications on our phone, surveillance, online dating- have all become subjects of 'Black Mirror' episodes one time or the other.
'Black Mirror' even managed to take its programming to a new level by bringing out the interactive TV movie 'Bandersnatch' where one user can interact with the content by choosing the next step to be taken by the character. Surprisingly enough, the character soon realizes that he is being controlled by a Netflix user, and the experience becomes more like a meta-fiction in itself. In this manner, 'Black Mirror' is not only changing our views about technology but also giving us a postmodern viewing experience which can change the way we consume visuals forever.
Read More: TV Shows Like Black Mirror