Ray Donovan is the stylish, complex anti-hero you would witness yourself questionably root for in Showtime's crime drama. A stylish, multi-layered character, the protagonist is played by Liev Schreiber. Backed by years of theater experience, Schreiber has had an illuminated career with his appearances in 'X Men Origins: Wolverine,' and 'The Manchurian Candidate' and proves to be irresistible to take one's eyes off in 'Ray Donovan.'
The show has an addictive premise that you can never get enough. It follows the titular character whose profession as a "crime cleaner" or "fixer" engages him in shocking conflicts has he helps the rich and powerful obtain their desired outcome through shady and unethical means. Adding to this engrossing premise is the early return of Ray's murderous father from prison. Ray's sketchy, hateful relationship with his father provides ample family drama to make 'Ray Donovan' a binge-worthy distraction.
American actor, Jon Voight plays the father exceptionally and his chemistry with Schreiber is tantalizing. Real-life father of Angelina Jolie, Voight is an Academy Award and four-time Golden Globe winner. Apart from Voight and Schreiber, the talented British actor, Eddie Marsan also features in the show's impressive cast as Ray's older brother with Parkinson's disease.
Over the course of six years, 'Ray Donovan' has been nominated for the Emmys nine times and received the Critics'Choice Television Award for Most Exciting New Series during its premier season. It has been acclaimed for its actors' breath-taking performances apart from strong writing and incredible characterization. If you are searching for more shows with addictive characters and tons of unresolved and complex conflicts explored with charisma and rich (pun intended) style, look no further! Here is the list of similar TV shows that will help you suspend your guilt of procrastination and binge hard. You can watch several of these shows like 'Ray Donovan' on Netflix, Hulu or Amazon Prime.
7. House M.D.
Gregory House is one of the best protagonist to have ever been created for a television series. Starring Hugh Laurie in the titular role, 'House M.D.' is not your conventional, run-off-the-mill, 'Grey's Anatomy' like medical drama. It revolves around a genius medical professional who leads a team of talented doctors to solve mysterious, undiagnosable medical cases.
Each episode focuses on one patient with a complex medical condition that Dr. House manages to solve. However, it is the character of the narcissistic, pain-killer addict protagonist who thinks he is always right that will force you to continue watching one episode after another. What starts with House's witty remarks and nonchalant rejection of authority often translates into his problematic, self-isolating shenanigans. You cannot help but empathize with his character as he looks for a quick fix to his addiction and looks down upon his co-workers and patients with extreme wit.
Hugh Laurie delivers a career-defining performance and it becomes extremely difficult to imagine him in any other role after having watched the series. Get this: Hugh Laurie is a British actor with a natural, British accent who plays the role of an American doctor. In a particular scene showing the actor's brilliance, he imitates a British accent: being a British actor playing the role of an American imitating a British accent with such command that you'd want to give him an Oscar just for that scene.
6. Sons of Anarchy (2008-2014)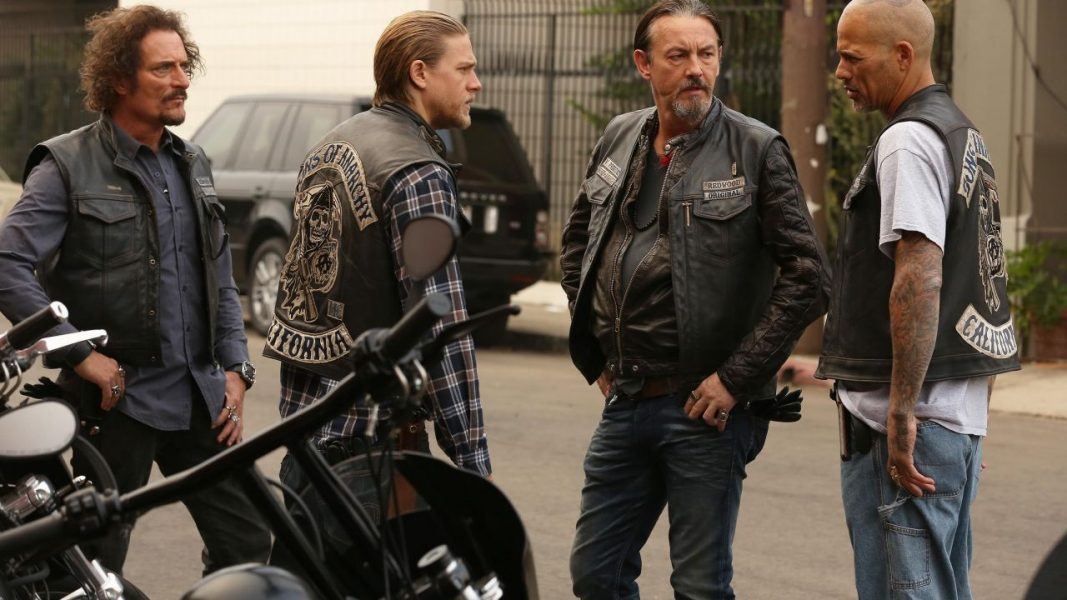 Speaking of complex family relationships, a father-son brawl and disregard for law, 'Sons of Anarchy' immediately comes to mind. This crime drama tells the story of an outlaw motorcycle club involved in smuggling guns. Each season chronicles a conflict that usually involves rivals, political interferences and personal problems of the protagonist, Jax Teller.
Charlie Hunnam plays the role of Jax Teller with enough charm and gusto. Being vigilantes of sort, the motorcycle club is seen being involved in several ethically grey areas as the show explores themes like loyalty, brotherhood and redemption. Ron Perlman as Jax's step-father absolutely nails his role while Katey Sagal essays Jax's mother with an intensity and glamour that makes one question her age.
5. Power (2014-)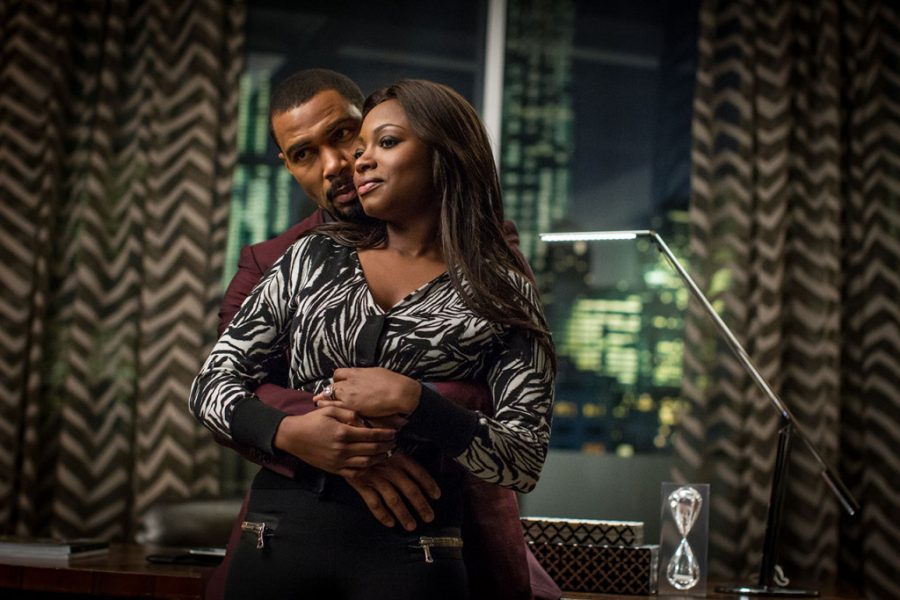 We love watching the rich and powerful airing their dirty laundry and we will never have enough of it. 'Power' is yet another crime drama that you should add onto this list. It follows James St. Patrick aka "Ghost" played by Omari Hardwick. On the surface, James runs a successful nightclub and leads a have-it-all lifestyle in a Manhattan penthouse with a sexy wife. However, what he keeps under wraps is his drug empire that deals to the rich and influential. As he tries to expand his legitimate business, in order to quit his illegal one, James gets embroiled in situations that prove to be life-threatening for him and his loved ones.
The show is created by Courtney A. Kemp who has established her capability of keeping audiences engaged with 'The Good Wife.'
4. Animal Kingdom (2016-)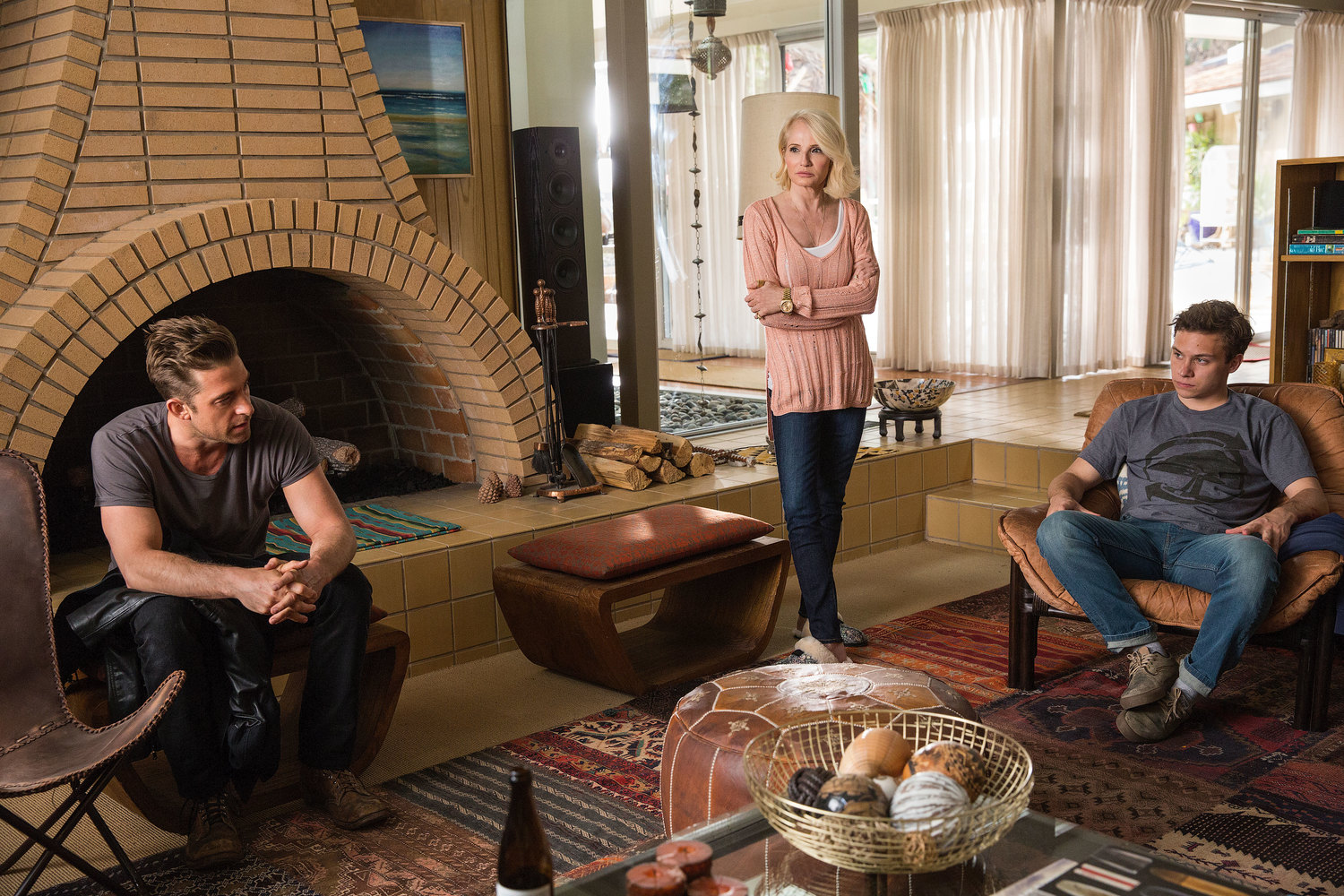 In the Cody family, you are protected until you are prey! This American crime drama is also a family drama, the likes of which you would have hardly seen before. Based on an Australian film of the same name, it follows baby-faced Joshua as he movies in with his grandmother after his mother's death. His grandmother runs a criminal empire with Joshua's uncles and proves to be a tour-de-force, shaking Joshua's life completely. As he begins to get involved in the family business, his life takes a wild turn.
3. House of Cards (2013-2018)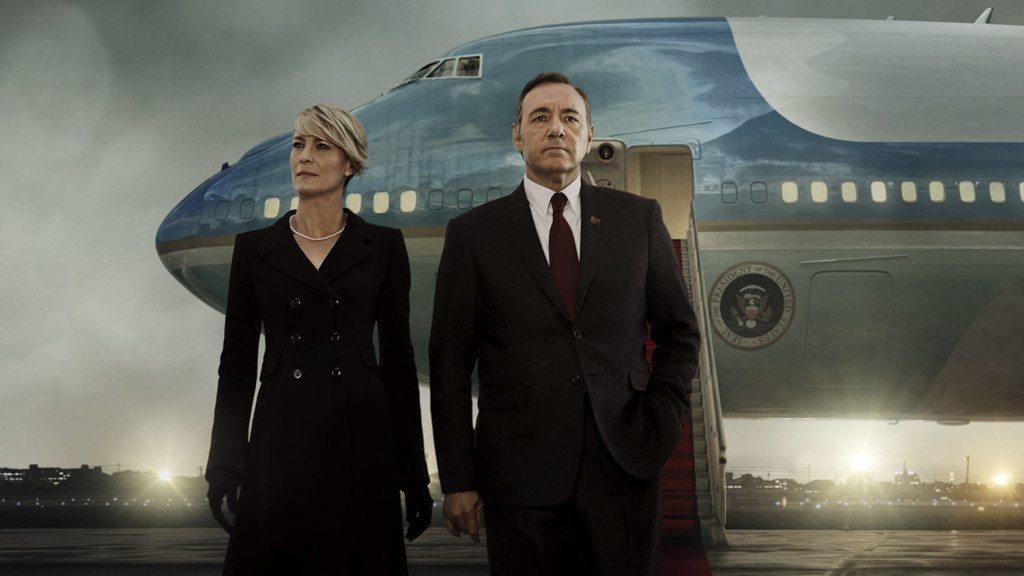 The extremely popular political thriller serves intrigue, greed and style in an unmatchable fashion. Kevin Spacey plays Frank Underwood, a "whip" for the Democratic party. His role of persuading the members of his party in Washington D.C. is quite similar to Ray Donovan's. Underwood is extremely ambitious and will stop at nothing to get what he wants. He is corrupt, unethical and largely unsympathetic but that doesn't mean that you won't root for him. His political wit is unmatched and his rise and fall is a spectacular journey to witness. Accompanying him is his equally ruthless wife, played to perfection by Robin Wright. It is the Wright and Spacey's chemistry and navigation of Washington politics and their own relationship that proves to be the most satisfying to watch.
Read More: Shows Like House of Cards
2. Suits (2011-)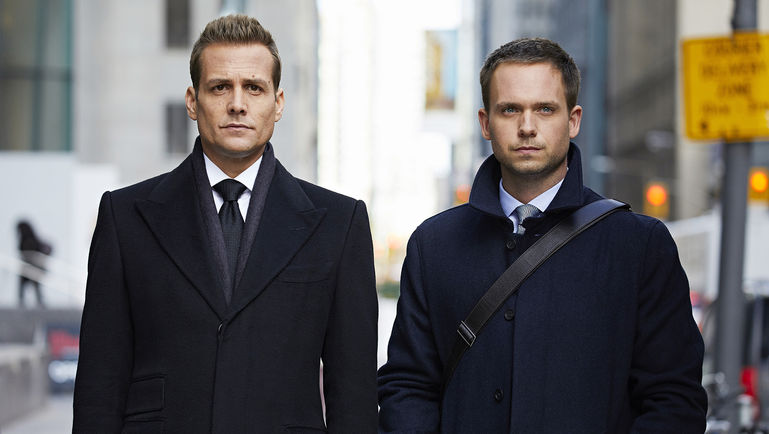 Harvey Specter, played by Gabriel Macht, is the definition of suave in this legal thriller. It focuses on the successful corporate lawyer, Harvey Specter and his newly hired associate, Mike Ross. While both of them are exceptional lawyers, they hide one big secret: of Mike having faked going to law school. As the truth starts to surface, the duo find themselves in a web of New York City's 1% circle and tackle law suits, mergers, acquisition scares and so much more.
Read More: Shows Like Suits
1. The Sopranos (1999-2007)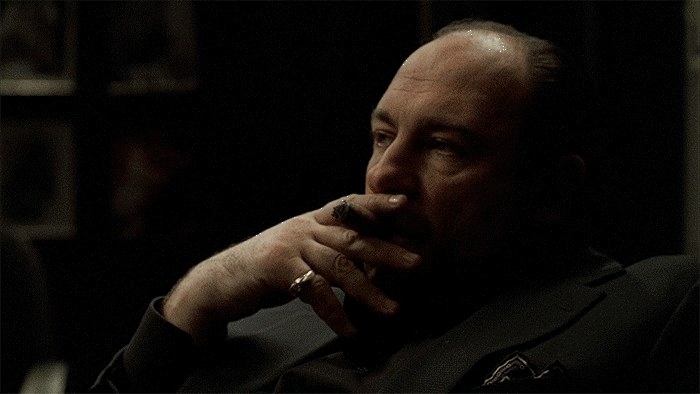 Ray Donovan is often compared to David Chase's 'The Sopranos' and that, in itself the biggest compliment any series can ever receive. This crime remains to be one of the best television series to have ever existed and focuses on the personal and professional life of Tony Soprano, a Mafia don. Over the course of six seasons, it has defined good television and any crime show has had to deal with the insurmountable expectation of living up to the standard created by 'The Sopranos.'
Read More: The Sopranos Ending, Explained