After an incredibly successful stint as Aquaman in the DC universe, Jason Momoa returns to television with the recently released Apple TV show, 'See.' It was 'Game of Thrones' that helped the American actor gain immense popularity with his portrayal of Khal Drogo and he seems to have charmed the audiences once more.
A dystopian tale, 'See' imagines a dreary future where humans have lost their sense of vision, leading to a drastic decline in population and subsequent forestation of the planet. With a primitive and tribal setting, the show might give the impression that it is set in the past. The plot follows Momoa's character, Baba Voss, after he becomes the father of twins who can see, in a world where "vision is a myth." The gifted twins become the cause of a serious threat to Baba Voss' tribe.
Created by Steven Knight, the show promises to entice its viewers with stylish cinematography and original writing: two features that people have begun to associate with the British filmmaker after his success with BBC's 'Peaky Blinders' and 'Taboo.'
'See' is the first collaboration between Steven Knight and Jason Momoa. One can expect the writer-actor duo to share a symbiotic partnership, given the nature of their past work. For instance, Steven Knight's portrayal of brutish characters like James Keziah Delaney in 'Taboo,' played by Tom Hardy, is mesmerizingly on-point. With Momoa's brawny physique and larger-than-life screen presence, Steven Knight is definitely the perfect storyteller for an actor of his personality and calibre. Other cast members include Sylvia Hoeks who plays the main antagonist, Nesta Cooper and Alfre Woodard.
However, early reviews for the show have been mixed. On one hand, reviewers have praised Steven Knight's world-building efforts, the show's realistically fun action sequences and the plot's character-driven nature. Meanwhile, others have pointed out the fictional world's outlandishness as being off-putting. In case you loved 'See', here's a list of similar shows that you might enjoy. You can watch several of these shows like 'See' on Netflix, Hulu or Amazon Prime.
7. Taboo (2017-)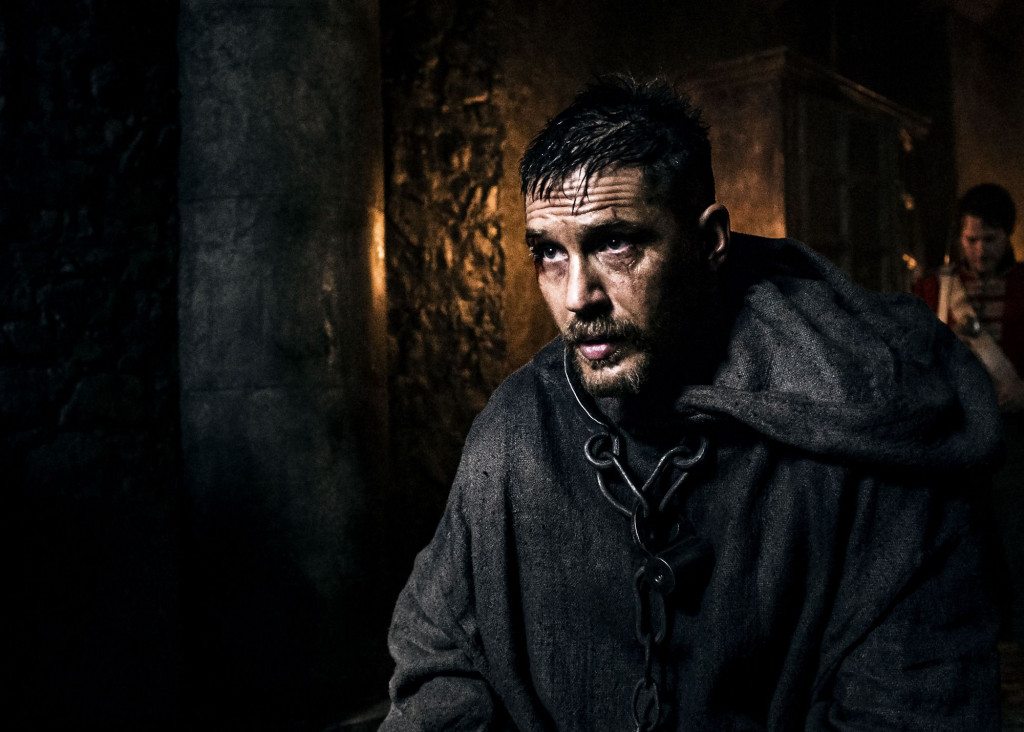 If you haven't watched Steven Knight's relatively less popular BBC series, 'Taboo,' you should definitely give it a shot. A historical period drama, it stars Tom Hardy as James Delaney who returns to England after his father's death and enters a conflict with the East India Company. Mystifyingly gripping, the show has been acclaimed for its brooding pace that allows viewers to immerse themselves in the fantastically created world of Great Britain during the early 19th century while ensuring that the plot does not slacken at any point. Apart from Hardy, the top-drawer cast includes Oona Chaplin and Jonathan Pryce, both of whom are known for having played vital roles in HBO's 'Game of Thrones.'
6. The Walking Dead (2010-)
This iconic zombie apocalypse series has spurred a massive and loyal fan base over the course of ten seasons and counting. Providing an untethered glimpse into our society and humanity as a whole, it is based on a series of comic books by Robert Kirkman and Tony Moore. Filled with thrilling gore that is balanced by intricate characterization, this dystopia will provide the same kind of chills as 'See.' Another similarity is epic world-building. 'See' provided us with a glimpse of that in its first three episodes, whereas, 'The Walking Dead' world has expanded over ten seasons with an eleventh on the way, apart from four webisodes, three films planned for the future and a prequel series.
5. The Handmaid's Tale (2017-)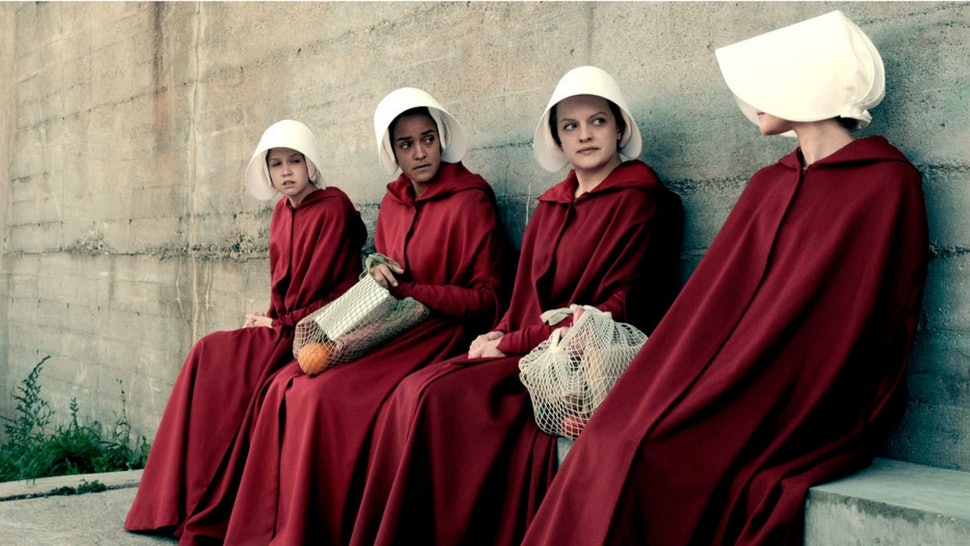 This Hulu original is an adaptation of Margaret Atwood's bestselling novel of the same name but has managed to surpass its source material after the first season itself. Set in a dystopian world like 'See,' it explores a patriarchal future where women are forced to act as child-bearers for elite males. Having won eight Primetime Emmy Awards in its commencing season, you can rest assured that it does justice to Atwood's book. Fans of speculative fiction would know the importance of 'The Handmaid's Tale' as a feminist tour-de-force in the male-dominated market of dystopian fiction.
Read More: Shows Like Handmaid's Tale
4. The Man in the High Castle (2015-)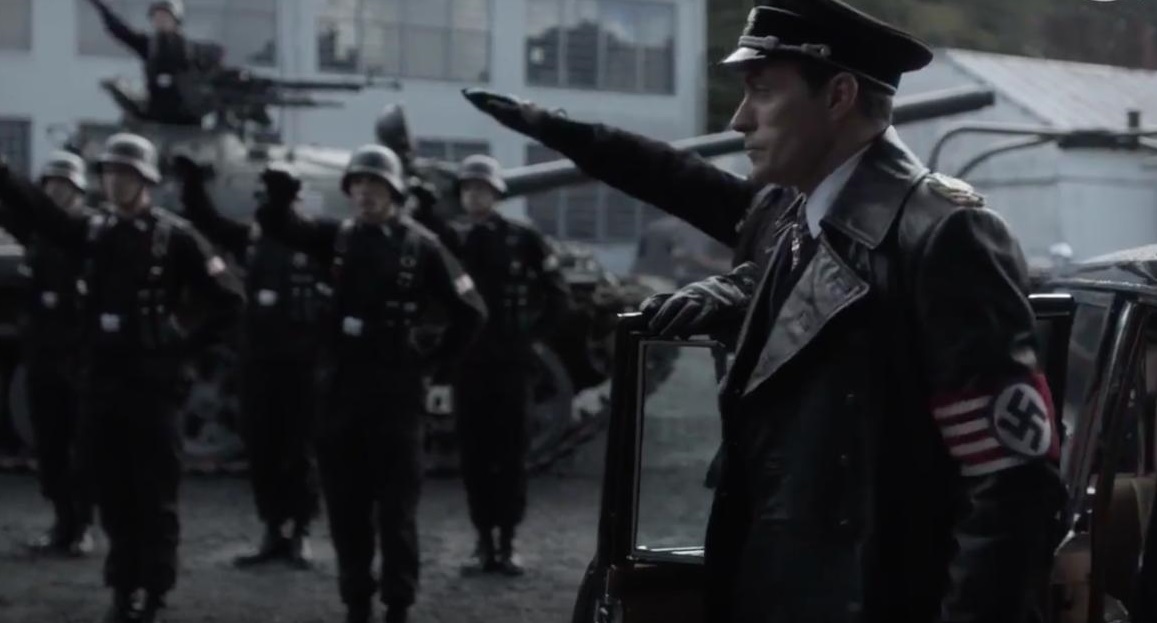 What would the world look like if the Axis powers had won the World War II? That is precisely the conceptual question that this Prime Original seeks to traverse. This is perhaps the best example of a classic dystopian fiction that can be used to juxtapose 'See's' calming, natural world. Picture this: Times Square shines in red light due to neon visuals of the Nazi flag and Adolf Hitler's face while the sloping streets of San Francisco are adorned with festoons of Japanese symbols.
Based on Philip Dick's novel of the same name, 'The Man in the High Castle,' this classic dystopian tale gives its viewers chills of horror by visualizing a dreary world that no one would want to live in. On the other hand, Steven Knight breaks this genre convention by showing 'See's' world as a tranquil one, despite the scary reality of the fictional future. For instance, the first episode of Knight's series begins with shots of tall, lush green trees, spiderwebs and a peacefully natural background score. Nevertheless, if stories about our potentially petrifying future is something up your alley, this show should definitely feature on your to-watch list.
3. The 100 (2014-)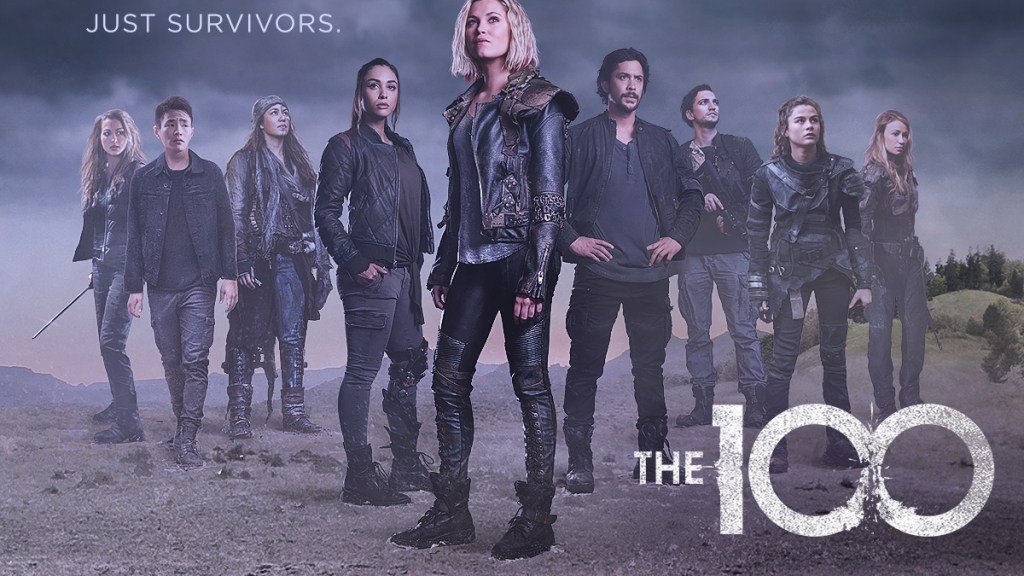 This American drama series is yet another addition to the populated (maybe overcrowded) genre of dystopian fiction. However, it is worth every penny thanks to its novel concept. After a nuclear conflict leads to a decimation of human population and turns the Earth uninhabitable, the survivors relocate to a network of spaceships surrounding the planet as a temporary solution. Ninety-seven years later, 100 juveniles are sent back to the Earth to figure out if it can be inhabited once again. Based on a series of novels by Kass Morgan, it excels at building suspense and creative world-building by portraying the formation of mini-societies mirroring real-world struggles.
2. Vikings (2013-)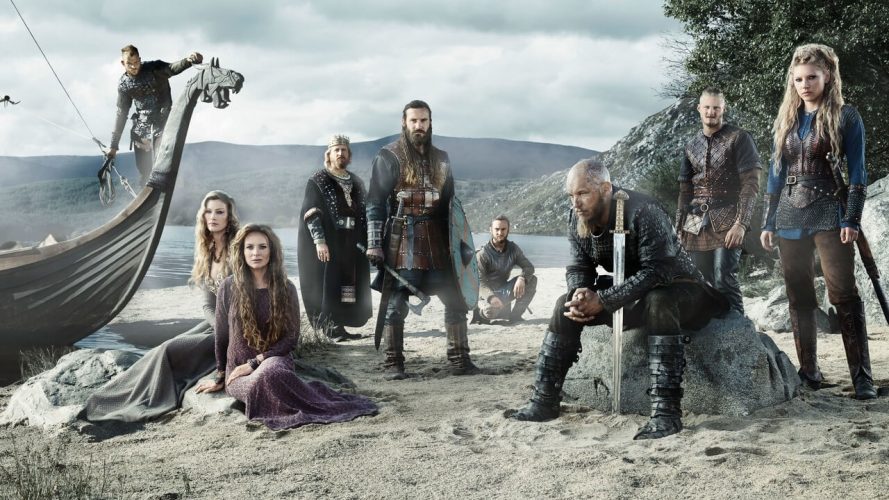 If you found the tribal battle scenes of 'See' exciting, History TV's 'Vikings' will take your adrenaline levels to a new high. Filled with engaging battle sequences, it follows the rise of Ragnar Lothrok from an ordinary farmer to a gallant commander of the Viking tribes. However, its scope is not limited to mindless action sequences and gore. The principal conflicts of the series revolve around epic family drama and intense political intrigue. Coupled with barbaric adventures that the Vikings were infamous for, it presents a tale that is savage at its core, and yet, cleverly weaved, similar to 'See' or 'Taboo.'
Read More: Shows Like Vikings
1. Black Sails (2014-2017)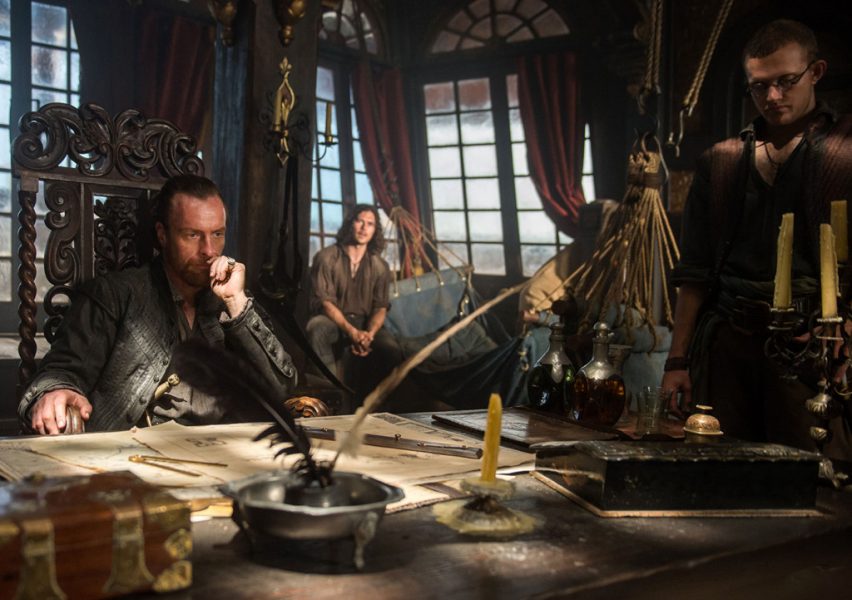 'Black Sails' might look like a television adaptation of 'Pirates of the Caribbean,' but only those who have watched it can swear by the fact that its realistic portrayal of West Indian pirates puts it in another category altogether. Apart from the commendable characterization and effective action, it is similar to 'See' due to its vigour to question the very existential concept of civilization. While 'See' portrays a tribal future that can be termed as "uncivilized," 'Black Sails' takes its viewers to the initial phases of the Western powers' colonization of The New World. By doing so, 'Black Sails' questions our very understanding of civilization by highlighting the colonial powers' oppressive regime. Extremely well-researched, it is filled with allusions to pirate mythology and characters that explore the psyche of being a pirate.
Bonus: Bird Box (2018)
Although it is a movie, we couldn't ignore recommending this Netflix movie starring Sandra Bullock. At first glance, it might seem like 'See' and 'Bird Box' take place in the same universe. Based on a novel by Josh Malerman, it illustrates a future with a significantly diminished human population due to a mysterious force that kills anyone who sees it. In such an apocalyptic world, a mother of two goes on a quest to safely transport her children across a river to a safe house. The movie managed to attract a viewership of more than 25 million American viewers within its first week.
Read More: Movies Like Bird Box