There are myriad ways of life that harden us. As an aftermath, we hardly have time to understand and feel for the people we see around us. Sometimes these ways so hard that we begin to lose empathy for others while trying to come to terms with our own losses and predicaments. But loss cannot be the be-all and end-all of life. If one looks for the light at the end of the tunnel, though difficult to attain, it can be found. This seems to be the theme of the ABC series 'The Conners'. Created as a spinoff of the famous sitcom 'Roseanne', 'The Conners' is a story about a family coming to terms with the ups and downs of while reaching out to each other for help. They manage to bond despite all the problems with love and affection for each other. The original series, 'Roseanne', was canceled by ABC abruptly after leading actress Roseanne Barr's controversial tweets and the outrage that followed. However, 'The Conners' did manage to engage the audiences and became quite well-received by the critics as well. So, without further ado, here is the list of best TV series similar to 'The Conners' that are our recommendations. You can watch several of these TV show like 'The Conners' on Netflix, Hulu or Amazon Prime.
7. The Middle (2009-2018)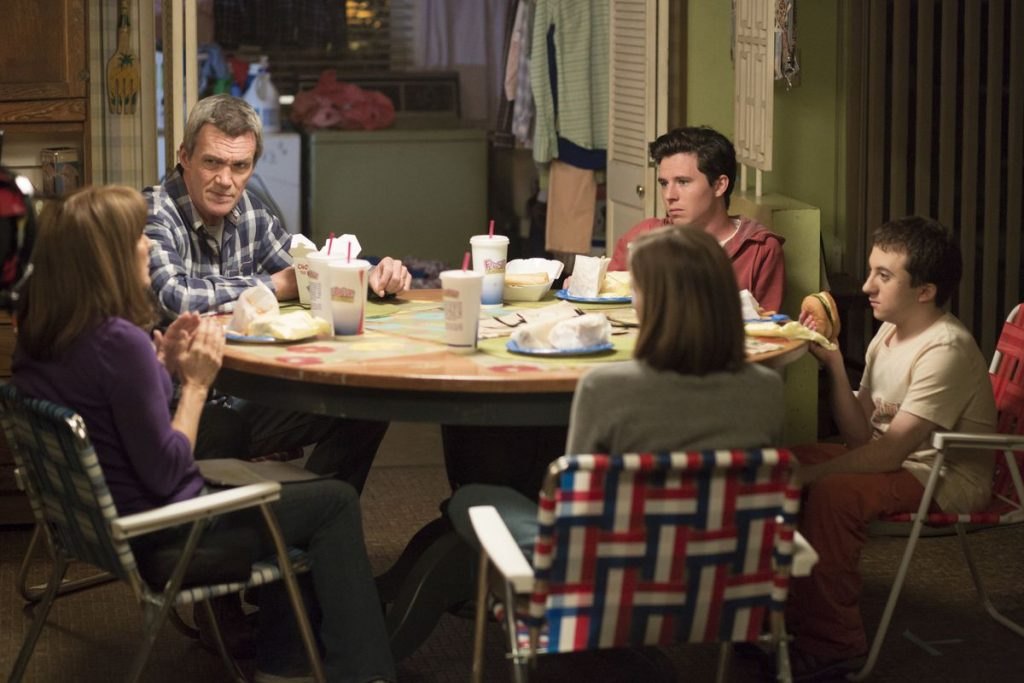 'The Middle' is created by Eileen Heisler and DeAnn Heline, who have proved their mastery over writing family sitcoms with shows like 'Rosanne' and 'Murphy'. 'The Middle' is about the lives, love, struggles and laughter of a lower-middle-class family managed by a couple. They have their own financial insecurities which plague them every single night and are further troubled by their children, each of whom has their own quirks. What 'The Middle' offers is a certain way of looking at the life of the American middle-class which does not find much representation in mainstream media because of its lack of glamorous appeal. However, in 'The Middle' and 'The Conners', this realistic portrayal of the woes of a family become very interesting to follow. The viewers also relate well with these characters who are facing similar problems like they themselves do in their daily monotonous existence. 'The Middle' managed to win praise from critics, along with bagging several awards throughout its run.
6. Family Ties (1982-1989)
How many times is it that we come across a sitcom which is deeply rooted in the socio-political realm in which it is existing? Not often, right? Most sitcoms are based on character quirks which hardly have any resonance in society, and are just done for laughs. But here is a series which is very aware of the time in which it exists. 'Family Ties', created by Gary David Goldberg, is about a couple who grew up in the 60s and 70s– a time of free love, peace, and music. But when they set up a family during the Raegan era, they can hardly understand why their son is a staunch Republican and their daughter has been completely subdued by corporate culture, her only interests lying in superficial things like clothes and accessories. When shows like 'The Conners' and 'Family Ties' come our way, it is important to take note. For the attempt is against baseless enjoyment, with a further inclination to dig deeper into society's fabric. The incredible Michael J. Fox is a member of the cast of 'Family Ties', and earned three back-to-back Emmy Awards and a Golden Globe Award for his performance in the series.
5. Fresh Off The Boat (2015-)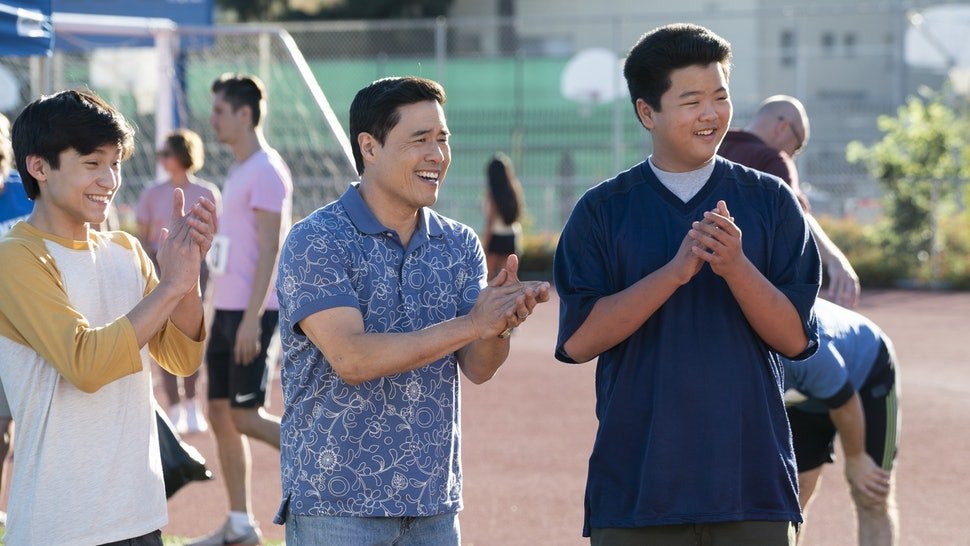 Most cosmopolitan cities of the world having a place called 'Chinatown'. Chinese immigrants, who moved to other parts of the world for better opportunities, were always ghettoized into such Chinatowns where they lived as a community. These places have now become important hubs of Chinese culture and practices, and in one such Chinatown in Washington DC begins the story of 'Fresh Off the Boat'. It is a story about a Taiwanese family which has moved from Washington's Chinatown to Florida. Interestingly enough, each of the characters in the story takes differently to the new sociocultural atmosphere of Florida, where they are removed from people of their own kind.
While the matriarch of the family has troubles adjusting to the new place, the patriarch starts believing in the 'American Dream'. The eldest son Eddie tries to adjust with his schoolmates. This is a show which deftly paints the stark realities immigrants often face in America. It is not an easy task to mold oneself according to the norms of a foreign land, but the struggle goes on every second of their existence. While 'The Conners' is a tale about hope, 'Fresh Off the Boat' is one about keeping the hope alive no matter where you are. Critics also hailed the series for being original while chronicling the never-ending dilemma of human existence, displacement.
4. Black-ish (2014-)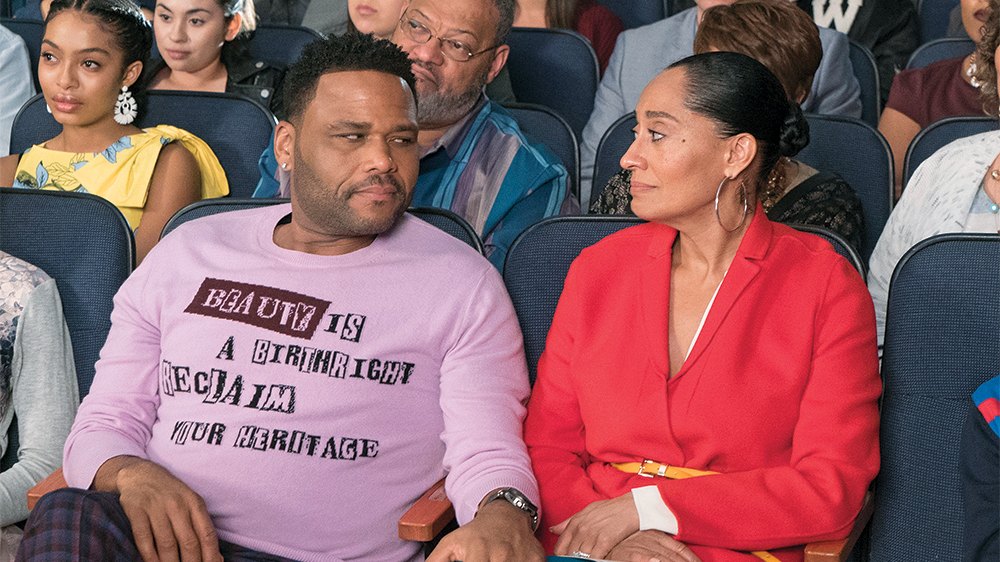 In one of the episodes of 'Comedians In Cars Getting Coffee', Jerry Seinfeld acts a bit bemused and even questions Kevin Hart on why all the artists he says he admires are black. Well, if Seinfeld is truly eager for an answer, he needs to check out 'Black-ish'. Racism is there in every walk of life no matter how hard we try to steer clear of it, and 'Black-ish' does an appreciable job in pointing this out. The story is centered around an African American family which belongs to the upper-middle class strata of society.
Members of the family try to adjust to their sociopolitical realities where the father is afraid that his children are forgetting about black culture after being exposed to all things white every single day. What 'Black-ish' excels in is voicing an opinion that racism can be done away with even after being aware of one's culture and heritage. And just like 'The Conners' do, all it takes is for the family members to remind each other of their true worth. It is a must to check out 'Black-ish' because there are few sitcoms out there which are so politically conscious. The series has dealt with grave social perils like police brutality, the LGBT movement, the culture surrounding the 'N-word', and so on.
3. Life In Pieces (2015-2019)
Each one of us grows up with different life experiences, and the way we look at the world solely depends on the kaleidoscopic lens we have created for ourselves in order to perceive things and people. The uniqueness in our visions of the world is what is celebrated in 'Life in Pieces'. The Short family is the center of the story, and we follow three generations of the family, each of whom has varied ways of looking at life. The series helps us to understand how perspectives matter. The individuality of every person is celebrated in 'Life In Pieces', where each of them adds a piece each to the eternally shifting puzzle called life. The series received mostly positive reviews throughout its run.
Read More: TV Shows Like Life in Pieces
2. Mum (2016-2019)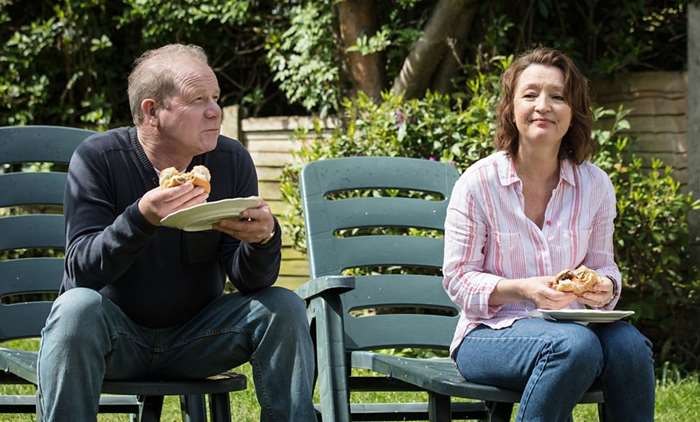 Wise men say that the ultimate truth of life is "death." The permanent loss of a beloved person can surely teach us a lot about life. Our perspectives can undergo a massive shift when a near and dear one passes away. 'Mum' is written and created by Stefan Golaszewski. It is about a woman who is still living her life to the best of her abilities after the death of her husband. The middle-aged woman had been with her husband for long, and his sudden demise has naturally taken its toll on her. The exploration of her grief, while she tries to find her feet in life once again, is what makes this show a truly unique experience. Shows like 'Mum' are hard to come by, because most populist entertainers focus on younger characters. We hardly see a middle-aged woman at the center of the narrative of a TV show which might get canceled if it fails to strike a chord with the viewers. The courage shown by the makers and the deft performances by the actors is what makes this show a standalone feat.
1. Roseanne (1988-2018)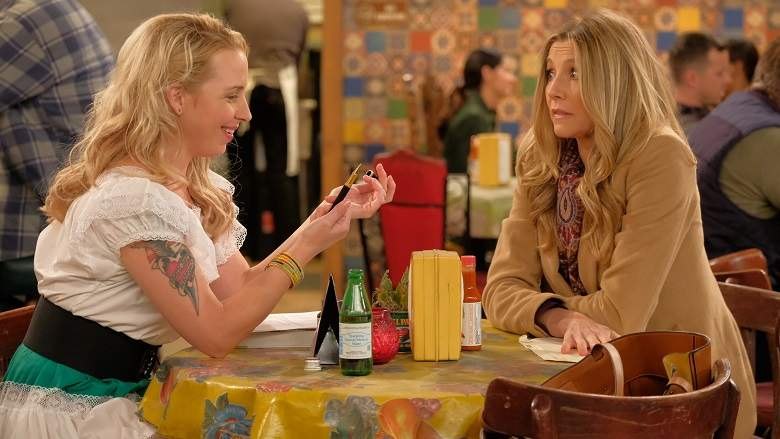 It would have been a complete injustice to not include the series which gave birth to 'The Conners' in the first place. Both shows deal with the lives of the Conner family. What stands out about 'Roseanne' is that it is a brutally honest portrayal of life that is not eager to sugarcoat it with unnecessary punchlines. 'Roseanne' is among the earliest shows to depict America's working class people on primetime television. Current issues are constantly dealt with in the series with generous doses of humor. Moreover, the experience offered by 'Roseanne' is wholesome. It is about life, death, love, family, and all the things in between. Had it not been for Barr's controversial tweets, the series would have continued to steal our hearts till date.