'The Masked Singer' is a one-of-its-kind singing competition that further proves that subverting genre expectations can be a recipe for success. Each edition sees a new crop of celebrities face off against one another while shrouded in an incredibly elaborate – albeit ludicrous – over the top costumes. With each performance, the host, panelists, audience, and even other contestants are unaware of who the singer behind the mask is. Indiscernible for a good part of the show, a singer only reveals their true identity upon elimination at the end of every week.
With everything that's been going on in the world, the show serves as an escape for viewers who want to put their troubles behind for an hour. For this list, we've scoured the vast world of reality TV and gathered these seven shows that put a fascinating spin on your average competition shows, which fans of 'The Masked Singer' will appreciate.
7. Duets (2012)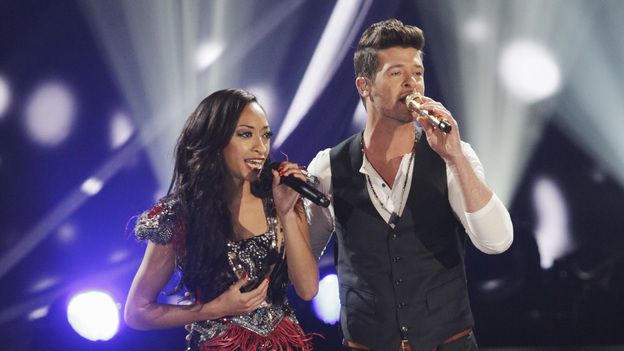 'Duets' is a singing competition show that features virtuoso musicians of the likes of Kelly Clarkson, John Legend, Robin Thicke, and Jennifer Nettles as mentors who travel across America to search for singers to duet with them as they perform in front of a live studio audience. The contestants not only have incredible flair as a singer but also complement their protégés oh-so veritably. At the end of the competition, the winner bags a deserved recording contract with Hollywood Records.
6. The Sing-Off (2009-2013)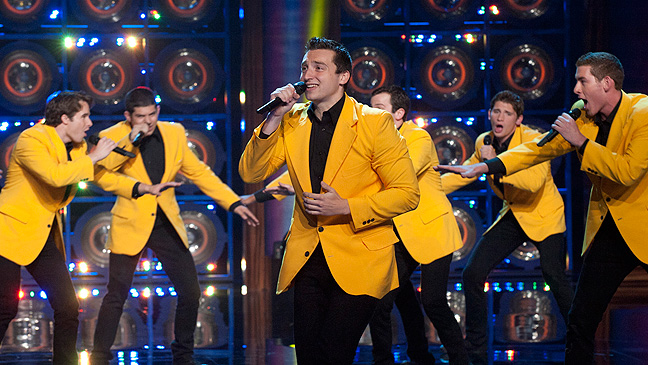 'The Sing-Off' features a unique reality competition show in which various dulcet a cappella groups from around America compete to win a venerable recording deal. Hosted by Nick Lachey, the show has had an impressive group of judges who themselves are well-versed artists in a cappella community, including Ben Folds, Shawn Stockman, Nicole Scherzinger, and Sara Bareilles. The show has blessed the world with several awe-inspiring euphonious groups that enchanted viewers with their smooth bass and booming percussions, including but not limited to Pentatonix, Home Free, and Nota.
5. Floored (2020- )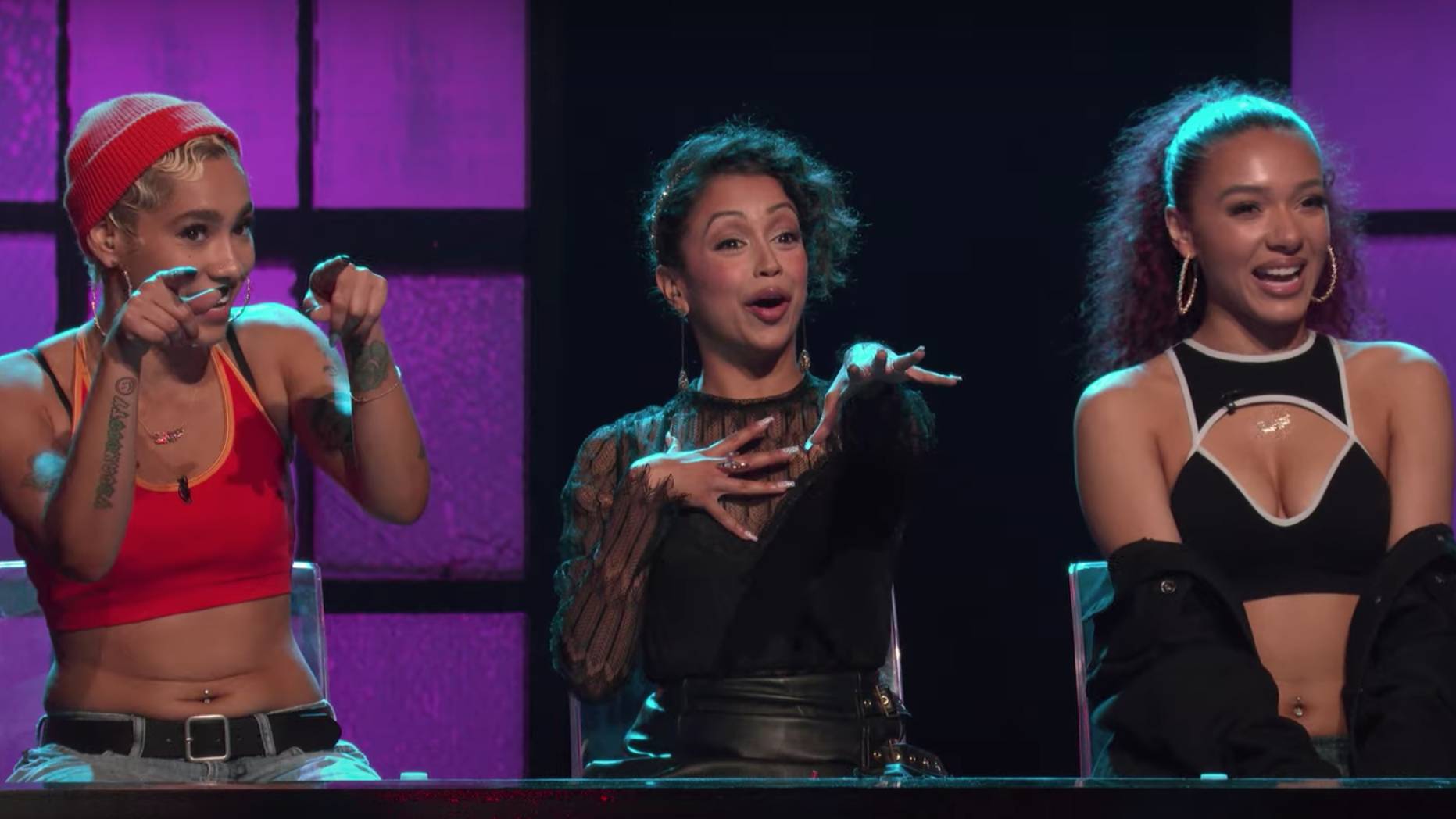 If you're satiated with standard, televised dance competitions and are on the lookout for something a little more daring instead, look no further than Quibi's 'Floored.' With none other than the ever-delightful Liza Koshy as the host, the premise of the show includes two dance crew putting their choreography to the test – pretty simple, right? Well, not so much, as the dance floor they perform on is constantly moving, and it also presents hurdles along the way. Not only do the dancers need to impress a slate of celebrity judges, but they also have to prevent themselves from falling off the stage when it tilts in all different directions. Going with the theme of this list, 'Floored' might just be as feel-good as it gets.
4. Lip Sync Battle (2015- )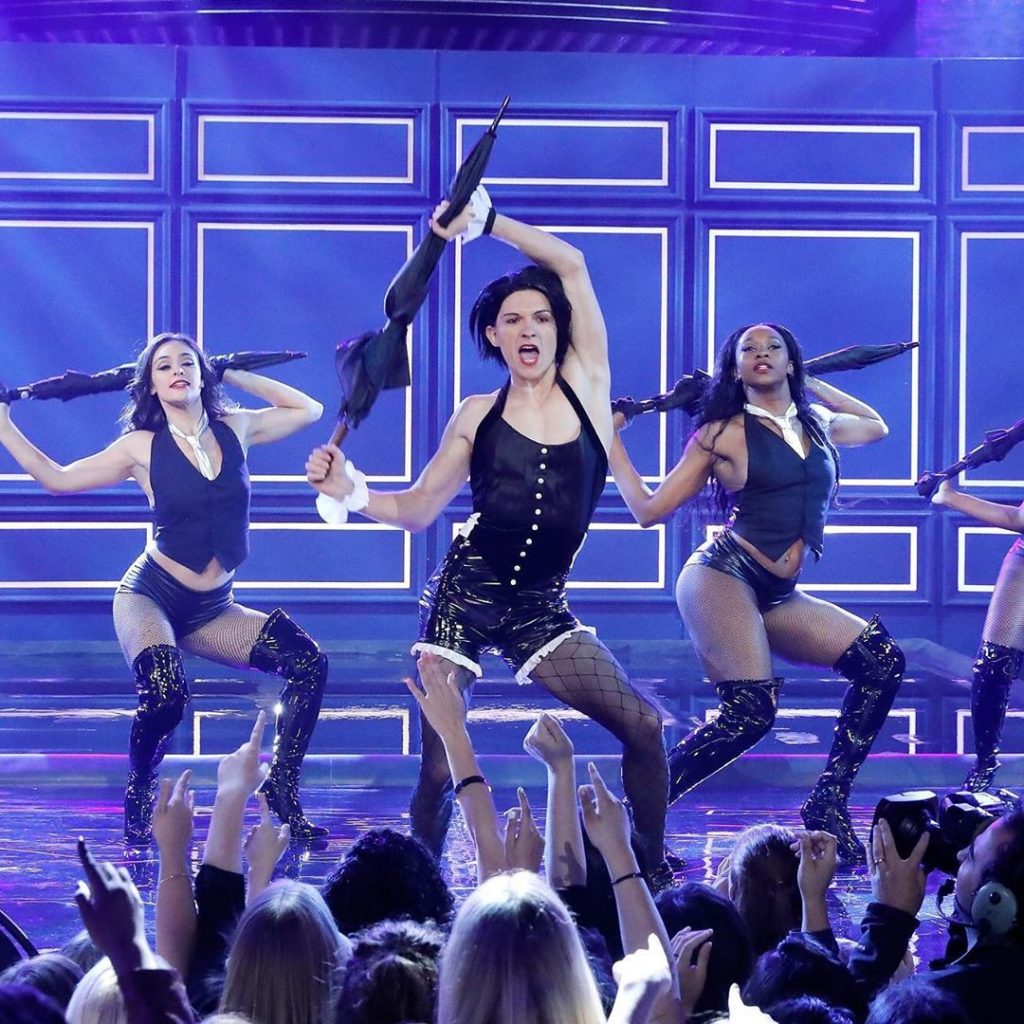 With Chrissy Teigen and LL Cool J as the hosts, 'Lip Sync Battle' doesn't mind how versatile or wide-ranging your vocals are, as long as you can put on a convincing musical performance. For each episode, renowned celebrities pair up to outdo each other by performing the best lip sync battle using props, costumes, and backup dancers as their weapons. The show has given some memorable and entertaining performances, including Tom Holland lip-syncing to Rihanna's 'Umbrella,' Dwayne Johnson getting down to Taylor Swift's 'Shake it Off,' or Channing Tatum channeling his inner Beyoncé with 'Run the World (Girls).'
3. Love Is Blind (2020- )
'Love Is Blind' is a dating reality television series that flips the script by prioritizing emotional connection above physical attraction. The show brings a handful of singles together for a somewhat less conventional approach to modern dating, where they are placed in adjacent pods to get to know the other person without seeing what they look like. Premiered on the heels of the global pandemic, the premise seems more prescient now than ever.
2. Songland (2019- )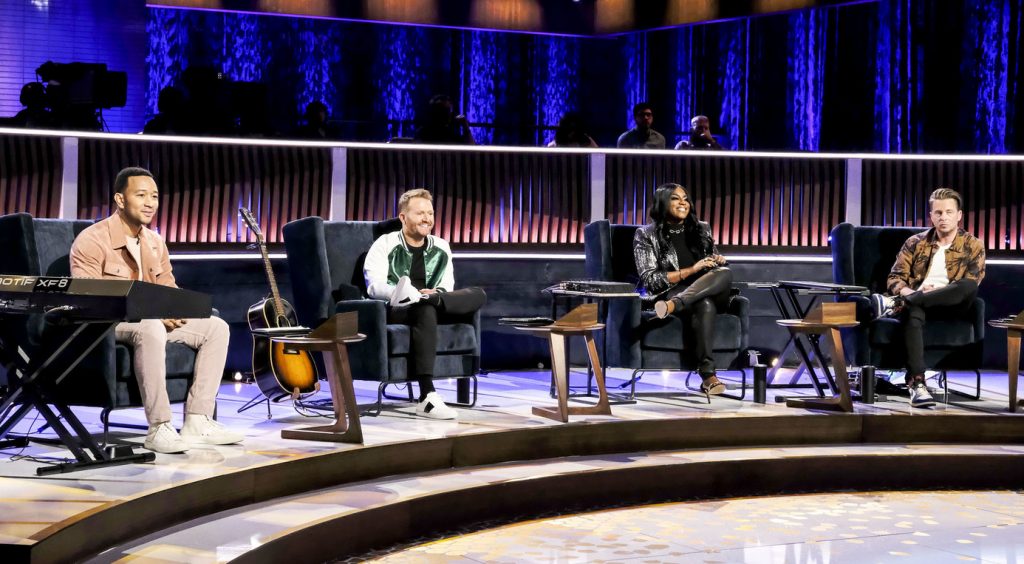 'Songland' shines a spotlight on what makes a song resonate with the listeners – the witty, heartfelt, and bona fide lyrics. The show follows the journey of undiscovered songwriters as they pitch their original creations to a panel of chart-topping music producers and record artists in the hope of crafting a musical collaboration of a lifetime. The aspirational songwriters are paired with one of the three producers – including four-time Grammy winner Ryan Tedder, Grammy-winning country music icon Shane McAnally, and Grammy-nominated Ester Dean. The songwriters tailor and evolve their song to align with the artists' musical visions, who choose one winning song to record and release worldwide.
1. I Can See Your Voice (2020- )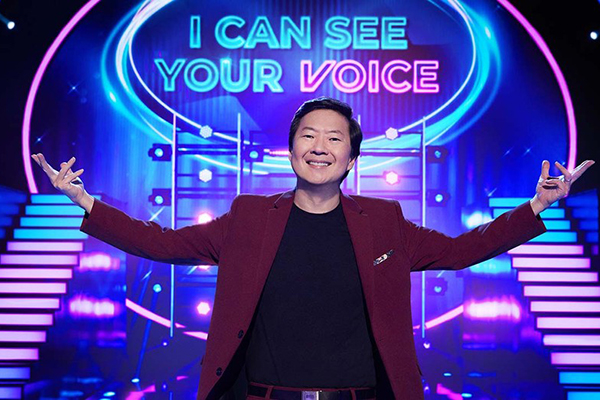 With 'The Masked Singer' under its belt, Fox's American adaptation of 'I Can See Your Voice' is the newest series in this delightful niche. Each week on the show, one contestant has a chance of winning a grand cash prize if they can tell the good singers from the bad ones, without ever hearing them sing a note. A panel of celebrity comedians or experts, and a musical superstar helps the contestants navigate through rounds of lip sync challenges, rib-tickling hidden clues, and true-or-false evidence. The singer whom the contestant picks reveals if they are worth their salt or not in a duet performance with the musical superstar, resulting in either an astounding musical collaboration or a thoroughly boisterous train wreck.
Read More: Best Reality Shows on Netflix