Grand cinematography, extremely engaging drama and historical relevance, all of these together make 'The Son' one of the best TV dramas made in recent times. Sometimes, it's easy to get caught up with what the reviews have to say about a certain show but in this, you need to defy them. Most bad reviews just involve people who gave up on the show way too early. It does take its time to draw the card initially but when it starts to uncover its potential, you can't help but admire all the brilliance it offers you. So put this on your must-watch list if you haven't seen it yet and give it the credit it truly deserves.
'The Son' is an adaptation of a book by Philip Meyers that goes by the same name. It is structured between two plots that run parallelly where in one of them we are introduced to a much younger Eli who is on his way home from a birthday hunt. This is when he is attacked by a Native American Tribe and taken hostage along with his brother. Parallel to this, an adult Eli, played by Pierce Brosnan, tries to protect his own cattle business while maintaining his new reputation as an oil tycoon. He is also supported by his two sons when it comes to running the oil business.
The show keeps shifting back and forth between the past and present, initially, but later, even that becomes redundant. However, it builds up slowly into a meaningful story that is bound to blow your mind once it fully uncovers itself. You don't usually come across good TV shows of this kind, so when you do, you should make sure that they get enough respect for what they offer. With that said, here's the list of best shows similar to 'The Son' that are our recommendations. You can watch several of these series like 'The Son' on Netflix, Hulu or Amazon Prime.
10. Hell on Wheels (2011-2016)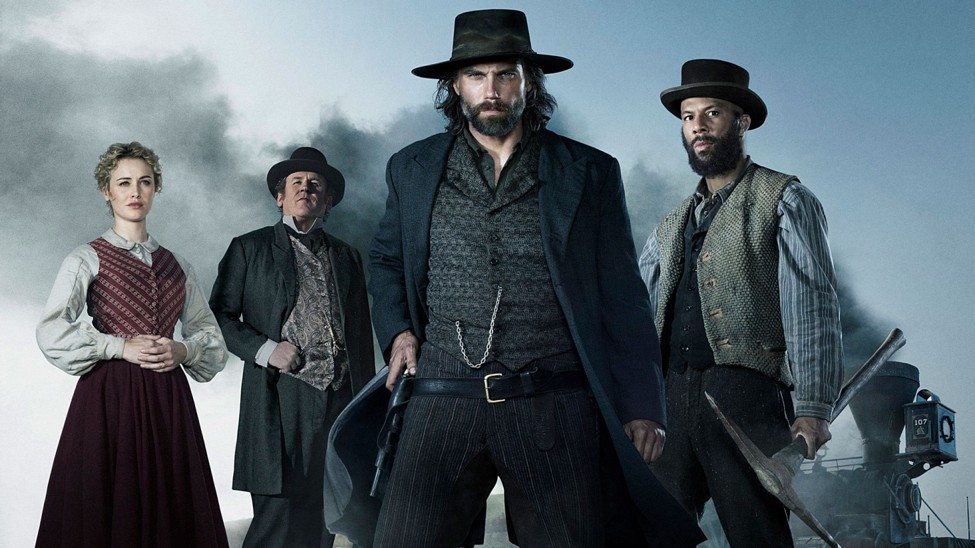 'Hell On Wheels' is about a former Civil War soldier who struggles to put the memories of the war behind him. He is still haunted by the disturbing memories of his wife getting killed at the hands of the Union Soldiers who had shown no mercy towards him or his family. Cullen Bohannan now believes that seeking revenge is the only thing that can relieve his pain and diminish his miseries. The show follows his journey towards Bohannan's quest of avenging the death of his wife and the problems he faces along the way. Those who enjoy the Western genre will surely love 'Hell On Wheels' for its perfection in art and character development.
9. The Terror (2018)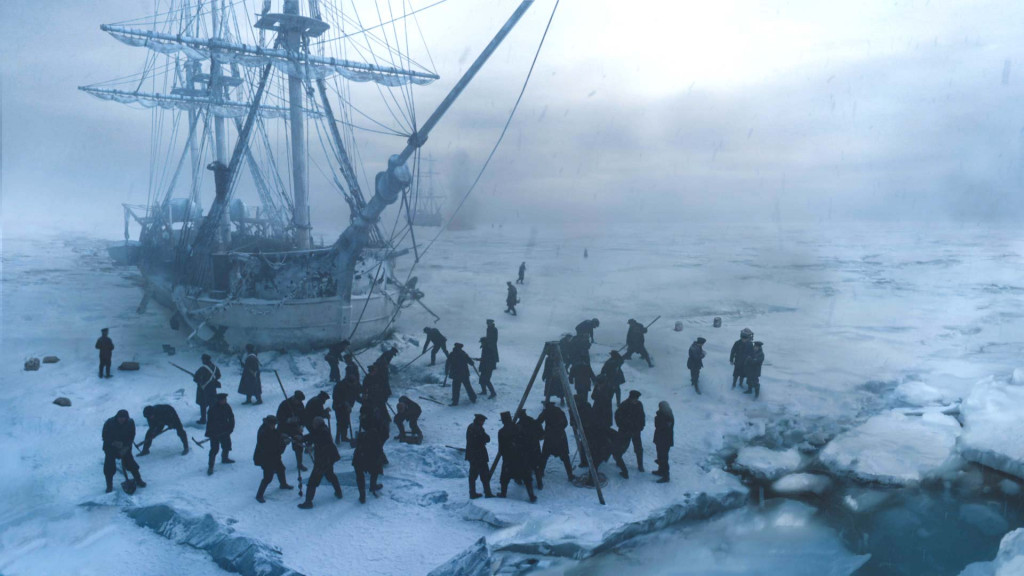 Sir John Franklin is a British Royal Navy Captain who has served his country for almost ages now. It's about time he retires and lives the rest of his life away from a profession where no one truly respects him. Along the way, he has watched many of his men die during the most intense and deadly expeditions. Almost unaffected to such loses by now, he goes on a final expedition to the Northwest Passage. But his final journey turns out to be unlike any of the previous ones and pushes him and his crew of other sailors and officers on the edge of survival. While his ego still stays intact, the crew struggles to stay alive in these extreme temperatures, which also ignites a feud between them. The captain realizes that to undo all this damage that he has caused, he must first leave his hubris behind and only then there is a possibility of survival.
8. Godless (2017)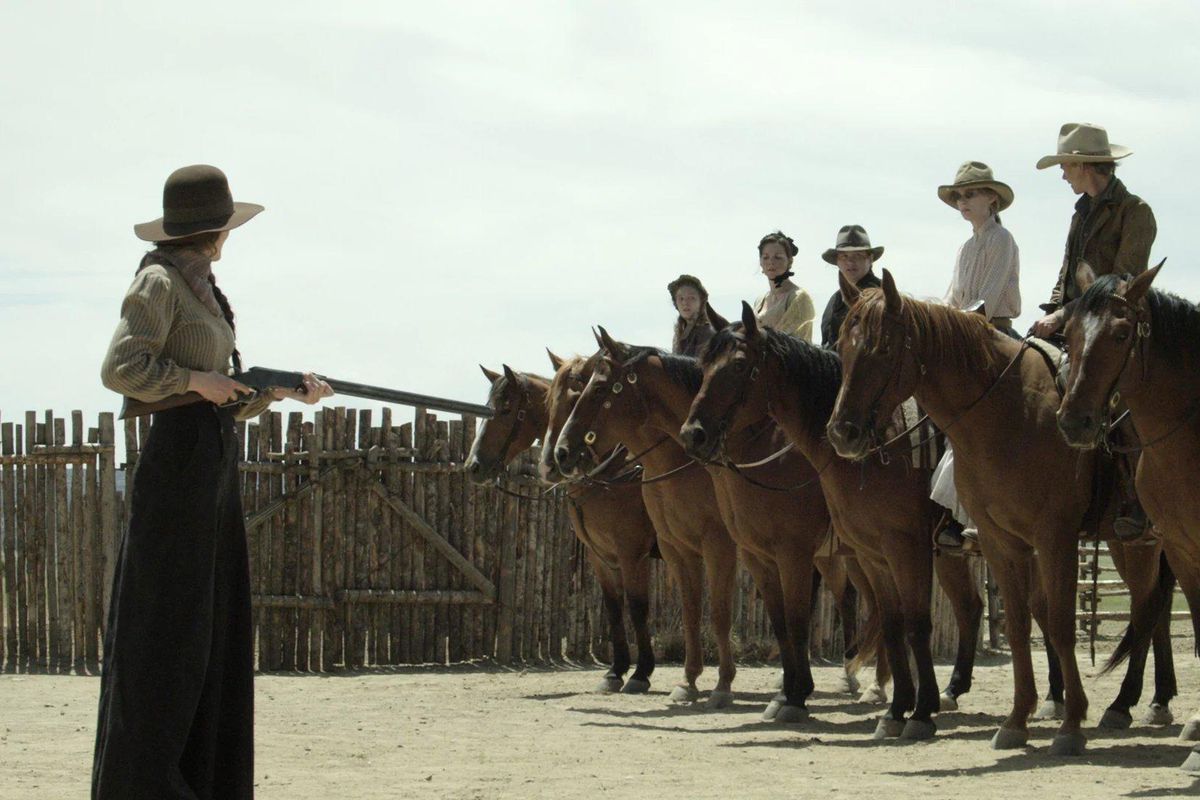 Roy Goode has betrayed his own brotherhood of outlaws but he did not realize that he messed with the wrong people. He is now on the run as the brotherhood of criminals led by Frank Griffin try to hunt him down to seek revenge. Roy ends up hiding in an old abandoned mining town where he seeks the help of a badass outcast widower named Alice Fletcher. Word comes around that Griffin is heading towards their town and that's when this town, which is mostly governed by women, unites to defend Roy and themselves from Frank and his goony gang members. 'Godless' takes you on an emotional and engaging journey through the lives of some really strong female characters that will not be forgotten any time soon.
7. Genius (2017)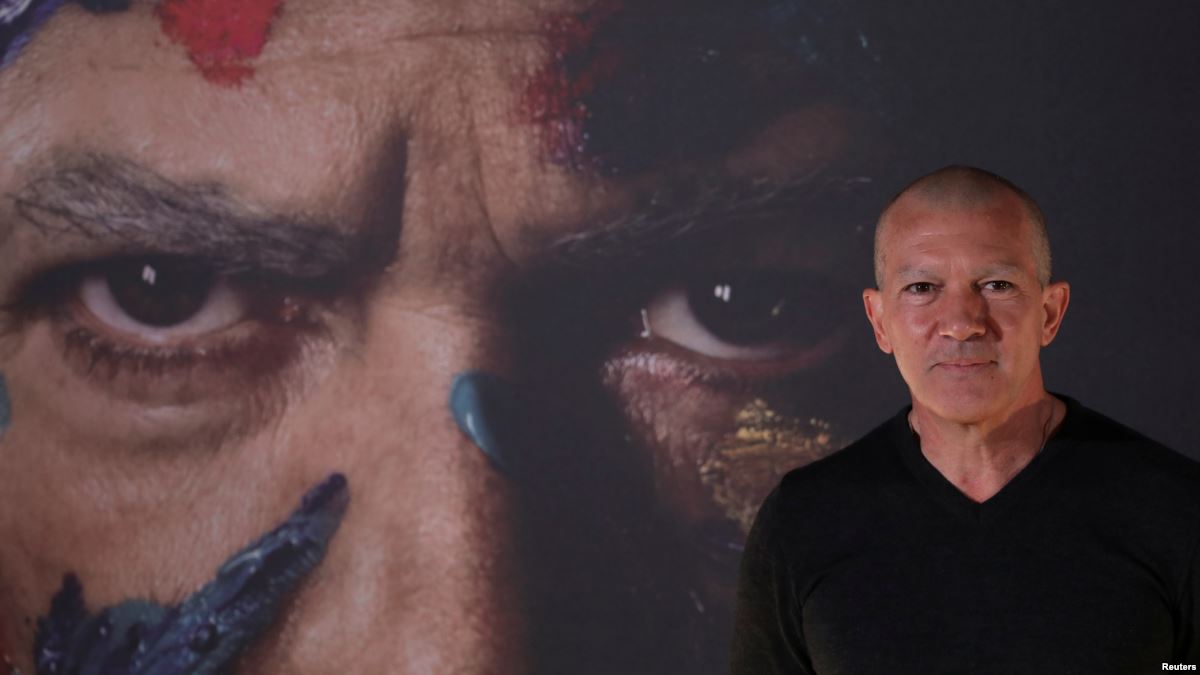 'Genius' explores the life of contemporary artist, Pablo Picasso whose art was more or less of a reflection of his personal life. His life is portrayed to have many different turning points where he gets involved in multiple affairs with women, several failed marriages and also political alliances that completely change him. All of these together lead to the creation of the genius mind of Picasso, who is now known to be one of the most influential and celebrated artists ever. 'Genius' also explores the stories of other brilliant minds known to mankind and focuses more on the hardships in their lives that led them to become masters in their own fields. One season even covers the story of Albert Einstein and his artistic endeavors towards becoming one of the most renowned thinkers of our time.
6. Into the Badlands (2015)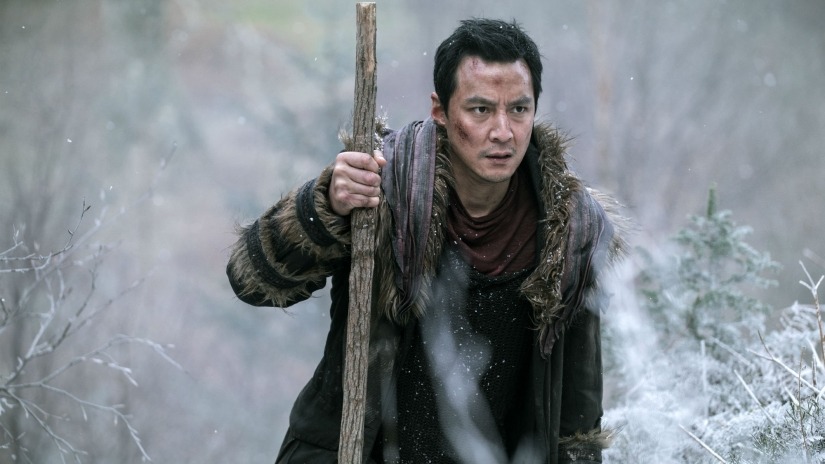 'Into the Badlands' is not just an intensive character drama but it also produces martial arts fight sequences in ways you've never seen before. It revolves around a teenage boy named M.K who is mentored by a ruthless warrior named Sunny. It takes you on a journey along with the two characters as they make their way through a civilization often referred to as the "Badlands". But the rivalry for possession of the Badlands soon starts to heat up when a new group of barons steps in to claim the land. As these battles for the land get more and more intense and brutal, the destinies of M.K and Sunny get closer to crossing paths with each other. In the end, M.K might just be the key to winning this battle and it's better if Sunny realizes this before it is too late.
5. Longmire (2012)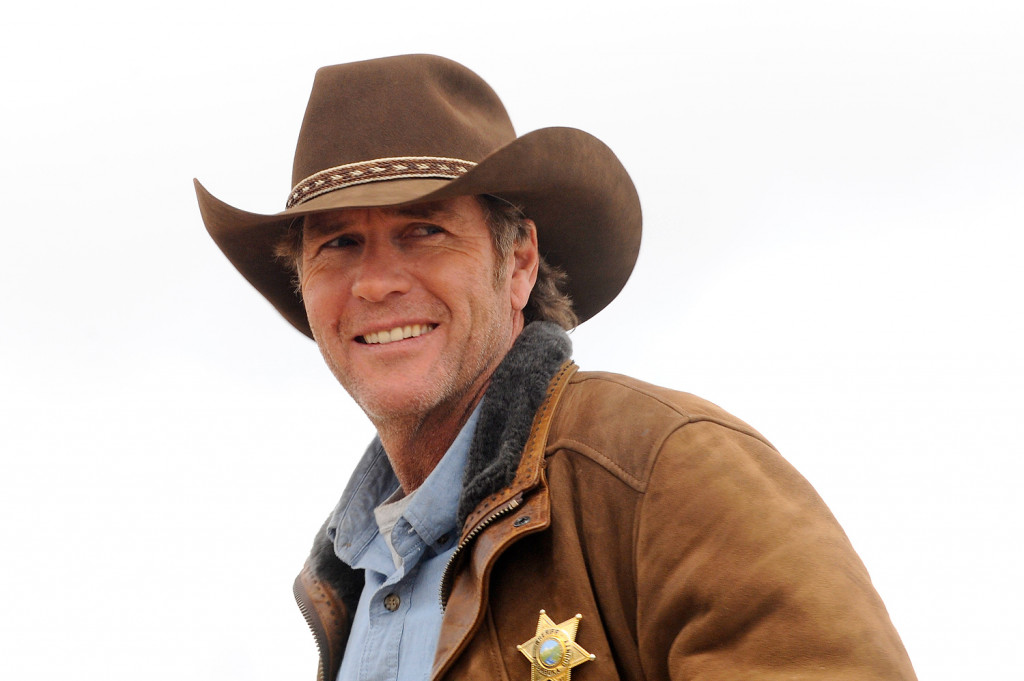 'Longmire' is an adaptation of a mystery novel series written by Craig Johnson. Starring Robert Taylor as a Sheriff named Walt Longmire, this show explores his life as he spends his time patrolling the Absaroka County. From the outside, he seems like a pleasant man with a golden sense of humor. But deep inside, he still aches from the loss of his dead wife. After his daughter and another newly appointed female officer motivate him to run for re-elections, Longmire decides to go for it. With this, he soon begins to put his life together by taking one small step at a time and along the way, the support of his loved ones and friends inspires him to keep pushing through and make progress. With this new sense of purpose and the support of his best friend, Henry Standing Bear, Longmire goes on one hell of a transformational journey.
4. Bonanza (1969)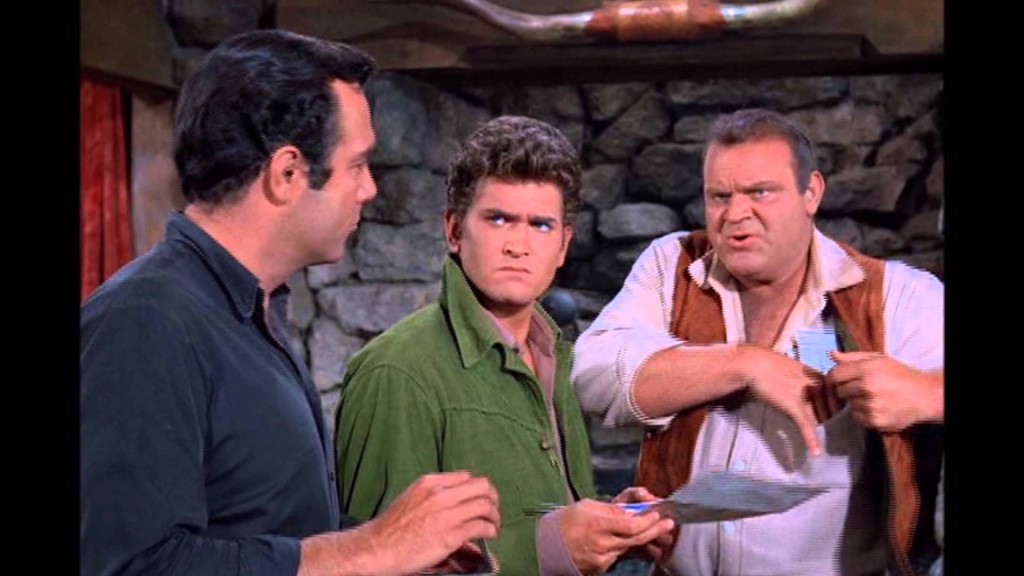 'Bonanza' is ranked amongst the finest Western TV shows out there and is often regarded as an evergreen classic. It revolves around Ben Cart Wright and his three sons, Hoss, Joe, and Adam, who together run a horse ranch. The show explores the rise and falls of their fortune as they try to maintain the reputation of their large ranch and also try to assist a community that resides close by. 'Bonanza' may not be much of a big deal right now but back when it was first released, it was known to be one of the best TV shows ever made. It becomes obvious why it was held in such great regard back then once you watch it yourself. If you're looking for a change from the current day sitcom vibes, then this is where you should begin. This old classic set up of the good old westerns will give you something more refreshing and entertaining.
3. Deadwood (2004)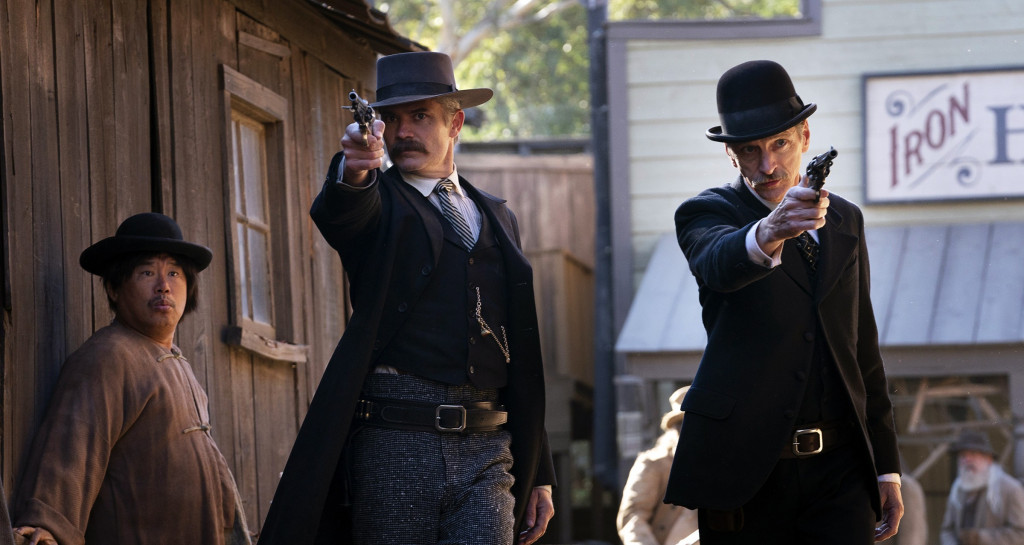 The town of 'Deadwood' located in South Dakota is drowning deep into the darkness of crime and corruption. People flee to this town in the hope that they'll have a chance at getting rich, but they do not realize that everything in this dark town has a price and the chaos of crime that is taking over the town will eventually spare no one. 'Deadwood' offers an extremely well-written plot that indeed stays true to its roots. This is one show in this genre that you should definitely not miss out on. And while you're at it, don't complain about the loud vulgar language because if you expect a show to be historically accurate, then even the strong language depiction is a part of that aspect.
Read More: TV Shows Like The Handmaid's Tale
2. The Lone Ranger (1949)
Most of you must be familiar with the modern adaptation of 'The Lone Ranger' that stars Johnny Depp and Armie Hammer. But the classic series of the 50s that portrays the original story of this show has long been forgotten. The plot is pretty much the same as the movie and revolves around a sole surviving ranger who is looked after by a Native American man. The two team up and walk across the western lands that have been engulfed by forces of evil. They help those in need and fight those who have been trying to harm the innocent.
Read More: TV Shows Like Life in Pieces
1. The Wild Wild West (1965)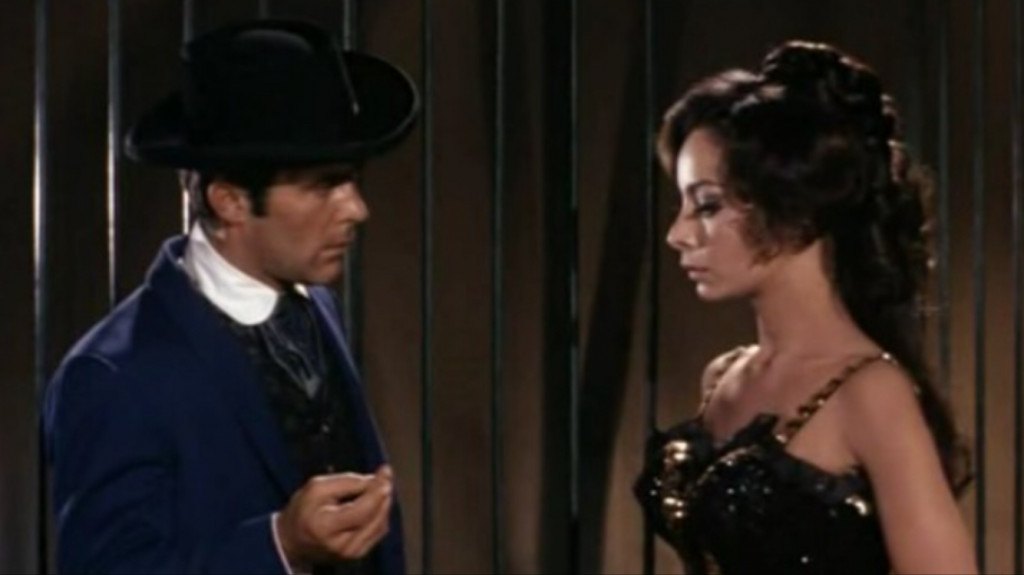 If there's one classic show that truly deserves to be on this list, then it's definitely this one. This lighthearted series takes you on a journey with two agents named James West and Artemus Gordon who travel to the west to fight forces of evil. Even after all these years, 'The Wild Wild West' still holds a strong reputation amongst spy TV shows and has a fan base that shall forever remain loyal. The combination of spy genre with the western is what makes this show unique, and if you haven't seen it yet, then you are seriously missing out on something really special.
Read More: TV Shows Like Legion