The eighth season of NBC's medical series 'Chicago Med' depicts several changes that happen at Gaffney Chicago Medical Center. Ethan Choi, Vanessa Taylor, Dylan Scott, and Pamela Blake leave the hospital. While Sharon Goodwin deals with the departure of these doctors, medical corporate mogul Jack Dayton buys Gaffney's controlling interest and uses it as a "lab" to test his innovative ideas, starting with the OR 2.0. While the staff of the hospital gets puzzled by the new changes implemented by Dayton, he brings a new doctor named Grace Song to the place. Naturally, the viewers must be intrigued to know more about Dayton's new addition. Well, here's what we can share about the character! SPOILERS AHEAD.
Who is Dr. Grace Song?
Dr. Grace Song is a surgeon who joins Gaffney as a special addition sanctioned by Jack Dayton. Song was hired by the businessman's company Dayton Corp. to implement his vision in the ER department. While buying the hospital's controlling interest, Dayton must have anticipated that he will not get much support from the existing staff members. He is experienced enough to know that the doctors of the place don't tolerate his innovations and changes. Thus, he appoints Song in Gaffney's ER to make sure that the department is run according to his "new ways." She is highly committed to Dayton as a pragmatist.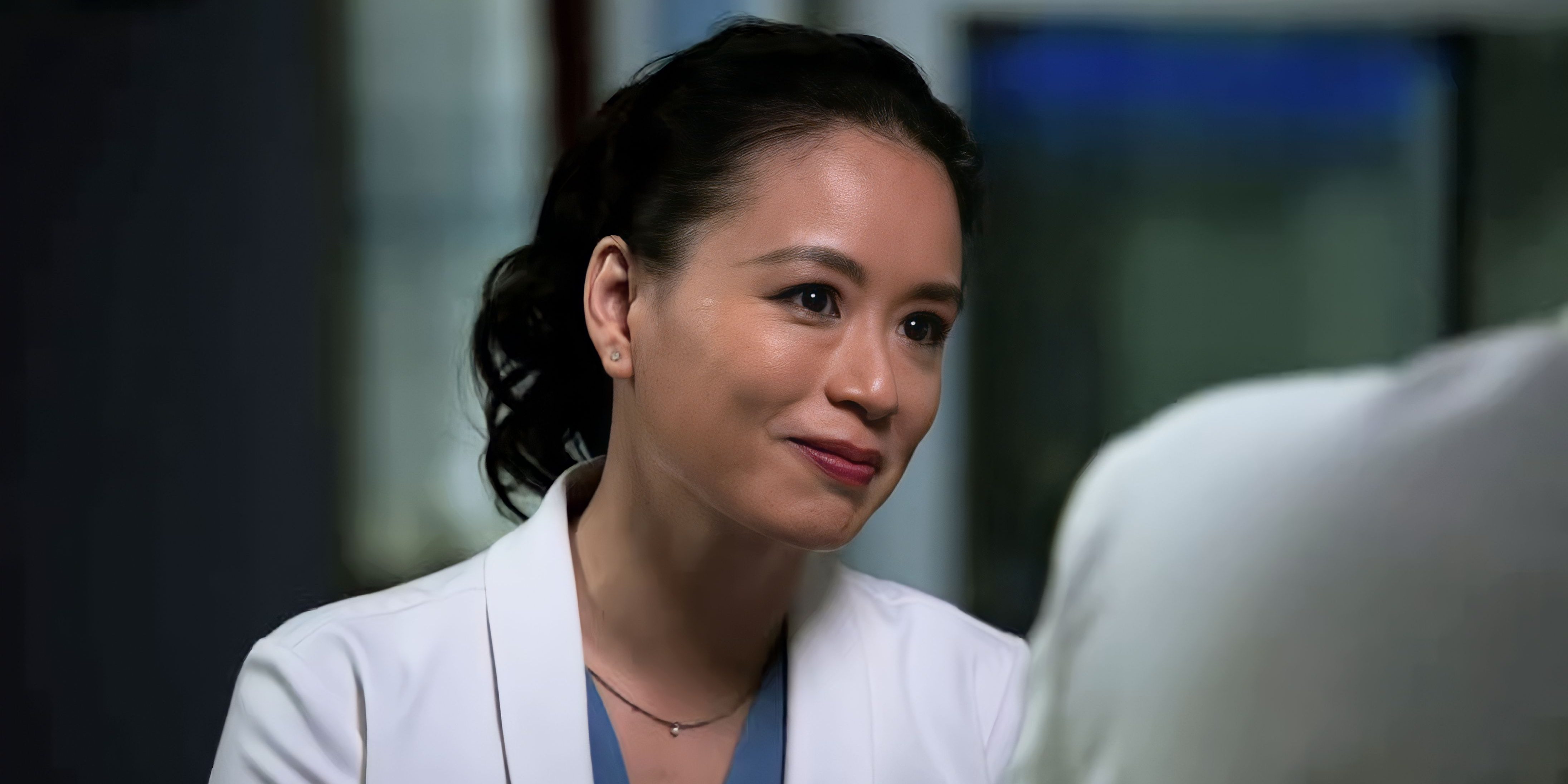 Song is a resilient advocate of technology's use in modern medicine. While Dr. Dean Archer tries to stick to the traditional ways of running the ER, Song interferes with technological recommendations. Since she stands against the idealistic way of approaching medicine, she isn't accepted by her colleagues as a friend. Having said that, the fourteenth episode of season 8 reveals that Song has an ideal side to her. She joins hands with Will Halstead to treat a patient during a storm that creates havoc in Chicago. Since it isn't wise to use the majority of available resources to treat one person, she initially gives up on her patient.
However, Song ends up using forty units of blood to save the patient, showing that she has a highly empathetic and humane side to her nature. As the season progresses, we may see Song gets conflicted about approaching patients idealistically or pragmatically. If she chooses to be an idealist, she may enter the bad books of Dayton, her employee. We may see Will extending his support to Song for her to realize what sort of doctor she is. Regardless of what she chooses to be, she is expected to remain a commendable surgeon and valuable addition to Gaffney's talents.
Who Plays Dr. Grace Song?
Teresa Victoria Carpio AKA T.V. Carpio, known for her performance as Prudence in 'Across the Universe,' plays Grace Song in 'Chicago Med.' As a child, Carpio performed as a guest singer at the Hong Kong Philharmonic Orchestra with her mother and singer Teresa Carpio. She moved from Hong Kong to the United States at the age of eleven. She eventually became a dancer, appearing in the music videos of Bruce Springsteen and Whitney Houston. Carpio also participated in The WB show 'Popstars,' alongside Nicole Scherzinger as well. She began her acting career by appearing in another Dick Wolfe show, 'Law & Order.'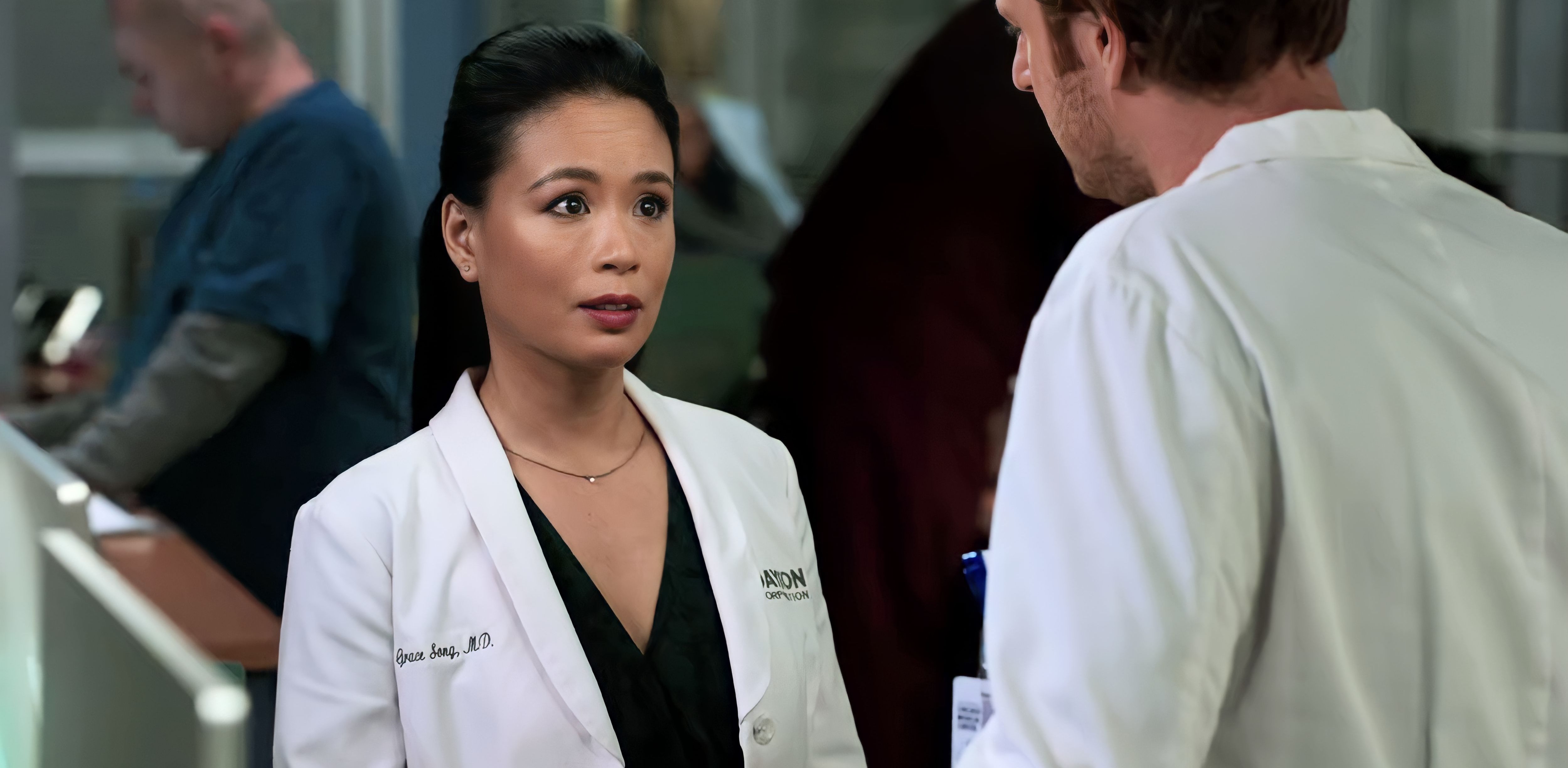 After making her debut, Carpio appears in Spike Lee's TV film 'Sucker Free City' as Angela Tsing, FOX's legal series 'The Jury' as Esme Kingman, ABC's crime series 'Body of Proof,' FX's sitcom 'Anger Management' as Kiri, CBS' police procedural series 'Stalker,' Netflix's thriller series 'Bloodline' as Lauren Chu, etc. In the musical film 'Across the Universe,' she plays Prudence and sang the Beatles song "I Want to Hold Your Hand." Her other film credits are Gail in Spike Lee's 'She Hate Me,' Valerie in 'Limitless,' and Satomi in 'The Scribbler.'
Carpio also appears in the nine episodes of ABC's crime series 'Big Sky' as Rachel. She has also performed in several acclaimed theatres such as Nederlander Theatre, Foxwoods Theatre, Citadel Theatre, and Pasadena Playhouse.
Read More: Who is Dr. Justin Lieu in Chicago Med? Who Plays Him?