Paramount+'s '1923' revolves around the Dutton family as they struggle to keep hold of their ancestral land during the era's uncertain economic and cultural climate. In the series, viewers are introduced to Jack Dutton, the grandfather of John Dutton III. His relationship with Elizabeth "Liz" Strafford is a key plot thread, and the young couple is poised to tie the knot. However, several obstacles prevent their wedding. If you are wondering whether Jack and Elizabeth will tie the knot in '1923,' here is everything you need to know! SPOILERS AHEAD!
What Happens Between Jack and Elizabeth?
In the series premiere episode of '1923,' viewers learn that Jack Dutton (Darren Mann) is the grand nephew of Jacob Dutton (Harrison Ford). He is engaged to Elizabeth "Liz" Strafford (Michelle Randolph), the daughter of Bob Strafford, who owns the neighboring ranch to the Dutton family's Yellowstone Ranch. Jack and Elizabeth have been in love since they were teenagers and plan to get married. However, their wedding is postponed after Jack decides to accompany Jacob and the Yellowstone cowboys on a trip to keep their cattle fed.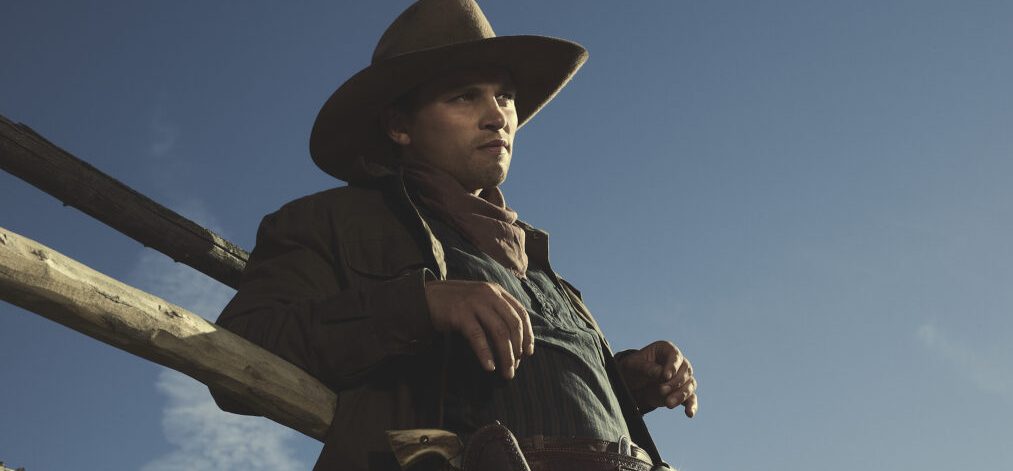 Consequently, Elizabeth becomes upset with Jack's decision to postpone the wedding. However, she realizes the situation's urgency after a conversation with Jack's grand aunt, Cara Dutton (Helen Mirren). In the third episode, titled 'The War Has Come Home,' Elizabeth accompanies Jack and the Dutton family during their visit to the town. Jack and Elizabeth spend the night together, sharing a hotel room, and discuss their future together. However, Banner Creighton (Jerome Flynn) and his men attack the Dutton family on the way home. During the ensuing gunfight, Elizabeth and Jack are injured, and Elizabeth fights for survival.
Will Jack and Elizabeth Get Married?
Jack and Elizabeth's wedding is postponed after Jack decides to fulfill his responsibility toward his family. However, the attack on the Dutton family further jeopardizes the chances of the young couple getting married. In the first three episodes, we see Cara, Emma, and other characters discussing the love between Jack and Elizabeth. Moreover, during their hotel stay, Jack and Elizabeth reaffirm their commitment to each other. As a result, it seems like the couple is determined to spend their lives with each other. However, Elizabeth's injury will likely force Jack and her to postpone their wedding plans once again.
In the fourth episode, titled 'War and the Turquoise Tide,' Elizabeth's mother, Beverly Strafford, arrives at the Yellowstone Ranch after learning of her daughter's injury. Beverly intends to take Elizabeth back with her and wishes to send her daughter back to the East. She does not want her daughter to associate with the Duttons. Moreover, Elizabeth's father, Bob Strafford, dies in the attack on the Duttons. Therefore, Elizabeth fears a similar fate could befall her daughter. However, Elizabeth refuses to go back home, and Cara intervenes.
Cara leaves the decision up to Elizabeth and Jack, leaving them to discuss the future of their relationship. Elizabeth accepts the Yellowstone Ranch as her new home, becoming a part of the Dutton family. Therefore, it is likely that Elizabeth and Jack will get married in the future. However, their wedding might not happen until the Duttons defeat Banner and their enemies. Nonetheless, Jack and Elizabeth's relationship seems to have a strong foundation, and with Elizabeth accepting Yellowstone as her home, a wedding seems like a mere formality.
Read More: Who Does Timothy Dalton Play in 1923? Why Did He Give Money to Banner Creighton?