The third episode of Paramount+'s Western series '1923,' titled 'The War Has Come Home,' depicts the conclusion of the Duttons' cattle grazing camp. Jacob Dutton, John Dutton Sr., Jack Dutton, and others return to the Yellowstone Dutton Ranch, welcomed by their better halves Cara Dutton, Emma Dutton, and Elizabeth Strafford. The Dutton family goes to Bozeman for a day off from the Dutton Ranch since Jacob has to meet the sheriff. Spencer Dutton leaves Nairobi with Alexandra for his next hunting assignment, only to confront bigger threats than a couple of leopards. The episode ends with an astounding showdown that threatens the lives of several Duttons. If you are trying to make sense of the episode's ending, let us help you with our thoughts! SPOILERS AHEAD.
1923 Episode 3 Recap
'The War Has Come Home' begins with Jacob Dutton and others returning to the Dutton Ranch after feeding the cattle. He lets Cara know that he needs to go to the town to meet the sheriff. When Cara expresses how much she misses him, Jacob proposes that everybody should accompany him. Sheriff McDowell lets Jacob know that he cannot hang people as he used to in the past. Banner Creighton returns to his home barely alive after escaping from death. Jack takes Elizabeth and his friends to a hidden club and gets astounded to see an enormous number of outsiders at the place. After returning from the club, Jack and Elizabeth make love.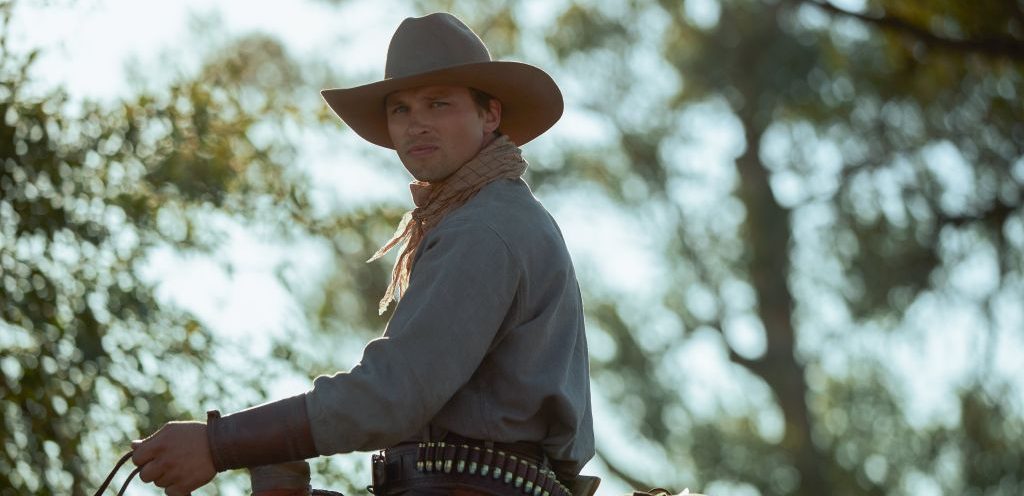 Spencer arrives at a new camp to hunt down hyenas with Alexandra. After getting briefed about his assignment, he leaves with Alexandra to visit the footprint of an ancient child. When Alexandra asks Spencer about his feelings for her, the latter proposes to her. Alexandra replies yes and they get unofficially engaged in the African wilderness. On their way back to the camp, an elephant attacks them. Spencer manages to kill the elephant but their vehicle doesn't start, forcing them to seek shelter up a tree. Several lions arrive at the scene to eat the dead elephant and the beasts try to climb the tree. People from their camp arrive at the region and rescue the couple.
After the life-threatening incident, Alexandra reconsiders sharing her life with Spencer. She thinks that she doesn't want to put her life on the line by being with Spencer and asks him to change his job. Spencer succeeds in resolving their conflict by expressing his wish to change his way of life, assuring his love for Alexandria. The Duttons start their journey back to the Dutton Ranch. Jacob asks Zane to lead the way and follows the wagon driven by Jack, along with John Dutton Sr.
1923 Episode 3 Ending: Is Jacob Dutton Dead or Alive?
While Jacob and the other Duttons return to the Yellowstone ranch, a group of men attacks them by firing guns at Elizabeth and Jack. Jacob and John Sr. seek cover behind a big fallen tree and start to fight against the armed men to protect their family. Meanwhile, Banner Creighton appears with a gun and fires at Jacob Dutton multiple times. Banner shoots at Jacob to exact vengeance on the latter for trying to kill him by hanging. As far as Banner is concerned, Jacob humiliated him by hanging him along with his peers. The sheepherder tries to kill the Dutton patriarch in return for the humiliation he had to endure.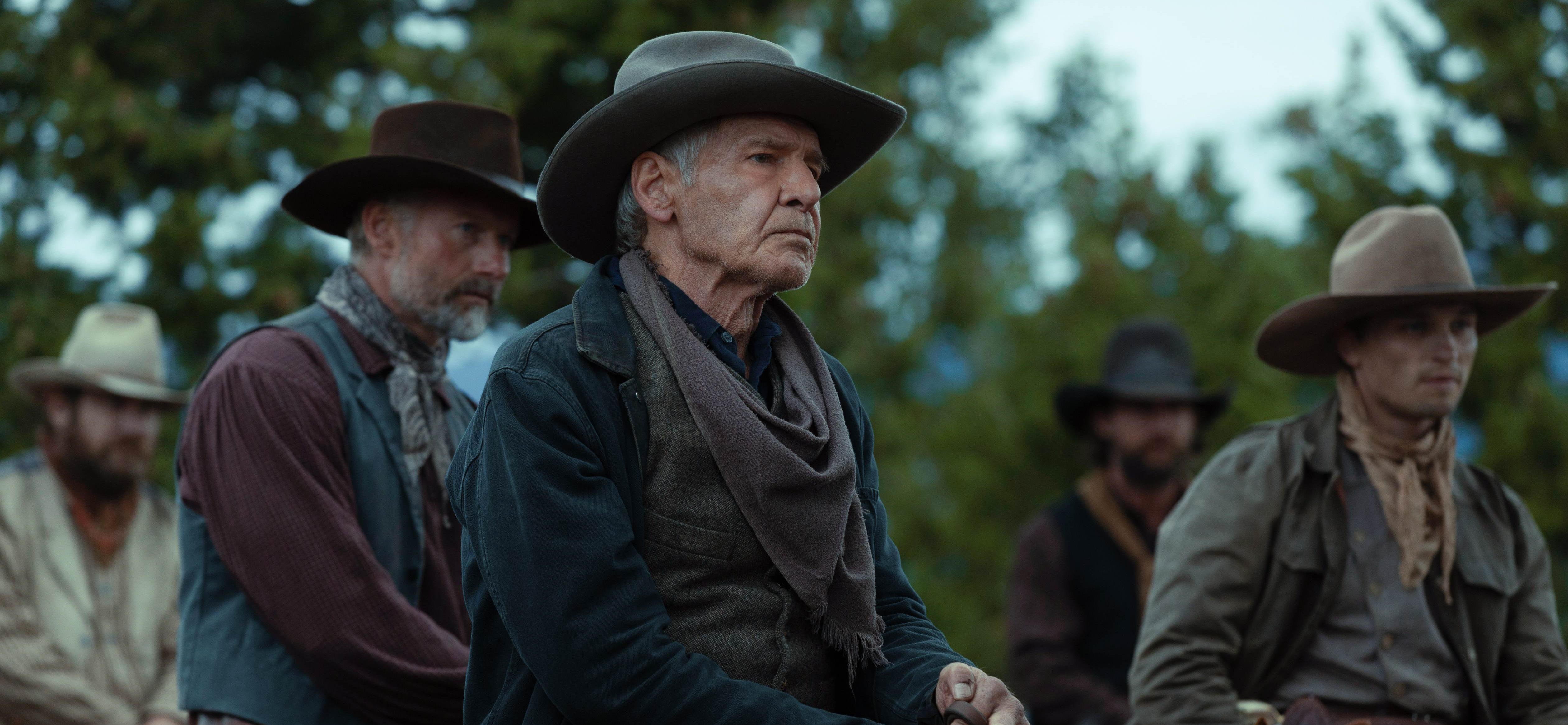 While Jacob tries to stay alive behind the tree, Cara initially takes him to her lap and awaits Jack to rescue them. Although Jacob hasn't gone unconscious and a doctor arrives at the Dutton Ranch to try to save him, the three known bullet wounds in his body indicate that the chances of Jacob overcoming the same are extremely low. In addition, Jacob is not young enough to fight for his life as before. The possible three bullets fired at him may have damaged his internal organs severely, justifying Cara's belief that her husband would die soon. Even if the doctor succeeds in removing the bullets, he may not necessarily be able to deal with the possible damage to Jacob's internal organs, which may result in his death.
Is John Dutton Sr. Dead?
Yes, John Dutton Sr. is dead. While Jacob seeks cover behind a fallen tree and confronts Banner, he is accompanied by his nephew John Dutton Sr. While Jacob manages to stay alive even after getting shot multiple times, John dies instantly in the region where the shootout happens. One of the bullets fired at John hits one of his eyes, deforming his face. When Emma goes to see her husband's body, Cara tries to stop her since she doesn't want the former to see his deformed face. John's death may trigger immense consequences in the future, especially since his son Jack is alive.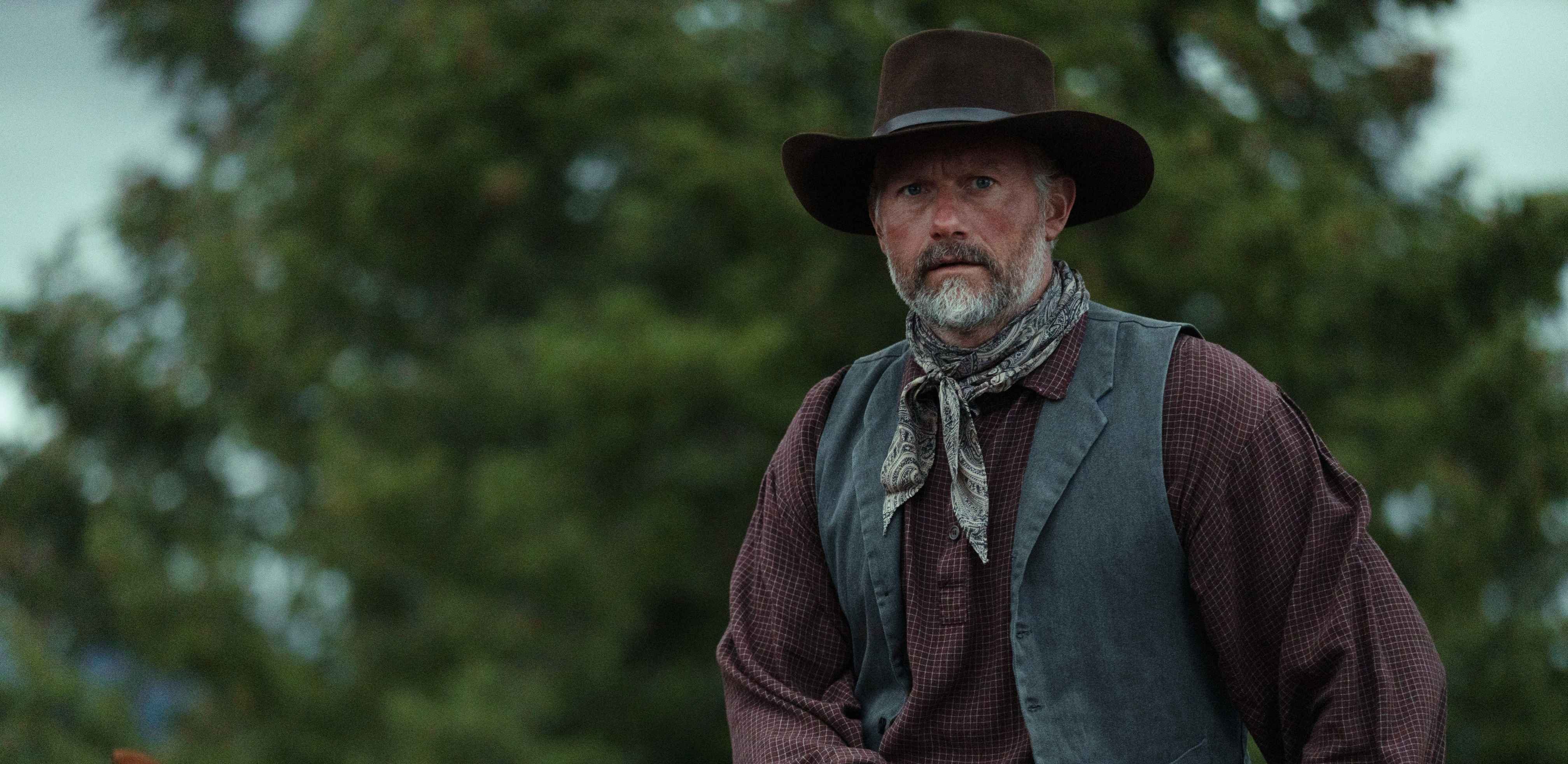 Jack is one of the first Duttons who gets shot by Banner's men. Although he and his fiancée Elizabeth also get shot, it can be his father John's death that will trigger the need for vengeance in Jack. Since he only has a shoulder injury to worry about, Jack may try to take revenge on Banner and his men for killing his father and nearly killing himself and the rest of his family. If Jacob also dies, Jack may start to lead the Duttons as the man of the family, likely trying his best to honor the memories of his father, until an elder steps up.
Will Spencer Return to Yellowstone?
After witnessing the death of John Sr. and confronting the possibility of the death of her husband Jacob, Cara realizes that she needs an eligible man to lead the Dutton family in the war against Banner and his men. Although Jack is strong and resilient, he is not an experienced fighter like Spencer, who can unflinchingly hunt down maneaters. Cara writes a letter to Spencer to inform him of the predicament and ask him to return home. Spencer, who might have left his family only to deal with the traumas of his experience as a World War I soldier, may realize that it is time for him to return to Yellowstone as his family members and the ranch are threatened by Banner.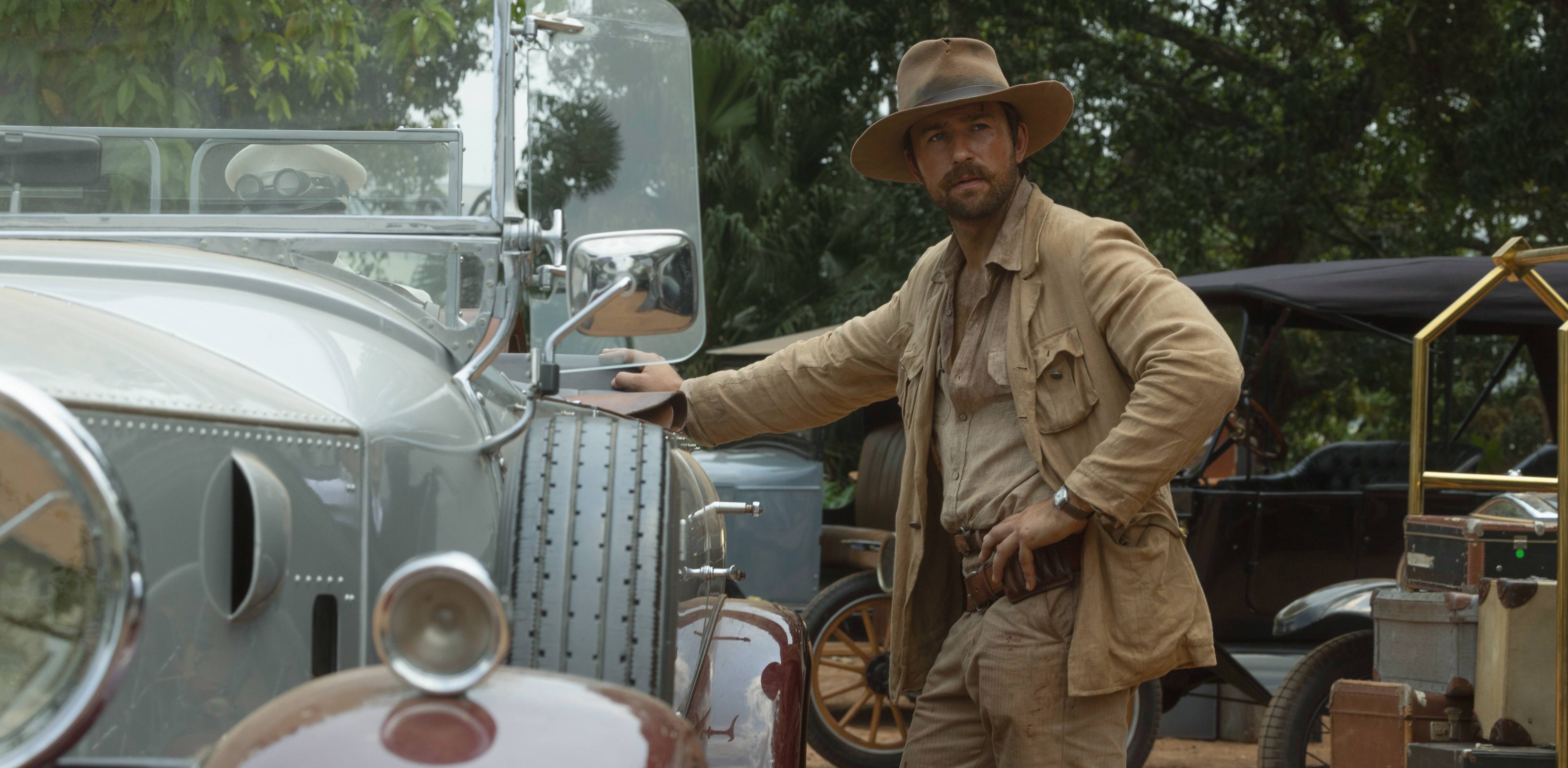 Spencer may not be able to postpone his return home again when his brother John Sr. is dead. Cara's demand to return to the ranch also aligns with his fiancée Alexandra's need to not get her life threatened by wild animals. Considering Cara's endearing letters to the World War I veteran, it is evident that the former soldier hasn't cut his ties with his family completely. Thus, returning to Yellowstone to continue fighting the war started by his uncle and Banner may become Spencer's obligation. If that's the case, he may team up with his nephew Jack to put an end to Banner's life.
Read More: Who is the Indian Girl in 1923? Is Teonna Related to Thomas Rainwater?