'Killers of the Flower Moon' is a western crime drama film directed by Martin Scorsese that revolves around the murder of the members of a Native American tribe in Oklahoma. Based on David Grann's 2017 book of the same name, the movie focuses on the FBI's investigation of serial murders of the members of a Native American tribe in Osage County, Oklahoma, after oil is discovered on their land.
Set in the 1920s, the movie is a riveting tale of greed, hunger for power and suppression of Native Americans/indigenous people. The film features Leonardo DiCaprio, Robert DeNiro, and Lily Gladstone in primary roles. The film marks Scorsese's sixth collaboration with DiCaprio and tenth with DeNiro, respectively. If you're in search of such intense dramatic westerns, here's a list of movies that will surely appeal to you. You can watch most of these movies like 'Killers on The Flower Moon' on Netflix, Hulu, or Amazon Prime.
10. A Most Violent Year (2014)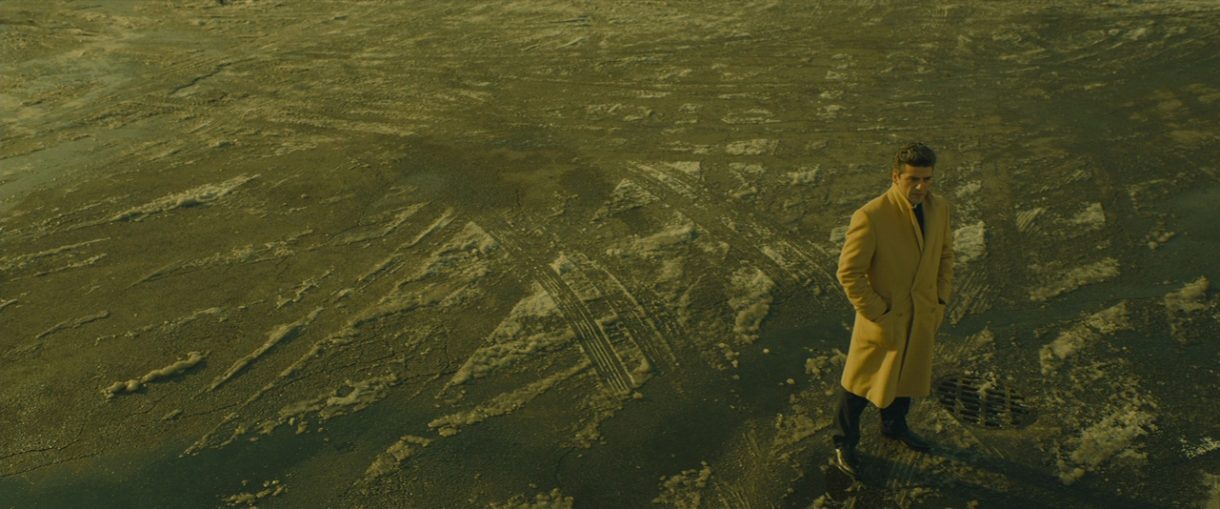 Starring Oscar Isaac in the lead role, 'A Most Violent Year', a J.C. Chandor directorial, touches upon subjects like moral degradation and civic code. The plot chronicles Abel Morales (Isaac), a fuel supplier in 1981 New York who struggles to follow his own moral compass amidst the widespread violence, corruption, and deterioration that jeopardize his family and his company. In both, 'A Most Violent Year' and 'Killers of the Flower Moon', oil plays a substantial role in the narrative. The fact that the discovery of oil leads to a heinous aftermath in 'Killers of the Flower Moon', and Abel's job in 'A Most Violent Year' as a fuel supplier, is what adds to his struggle of keeping his life together, makes it quite clear about how central oil or the theme of power over a resource is, to both the films.
9. Gangs of New York (2002)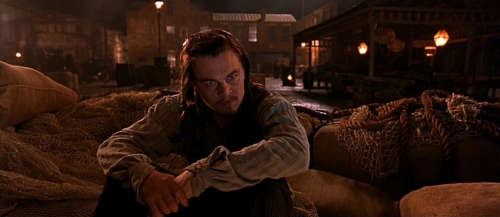 'Gangs of New York' marks the first collaboration of director Martin Scorsese and Leonardo DiCaprio. The film is about Amsterdam Vallo (Leonardo DiCaprio), a young Irish immigrant recently released from prison. He returns to Five Points to avenge his father's death, who was murdered by William Cutting (Daniel Day-Lewis), a powerful anti-immigrant gang leader. He knows that revenge can only be achieved by infiltrating Cutting's inner circle. Vallo's search for vengeance soon becomes a struggle for personal survival and a place for the Irish in 1860s New York.
The director-actor duo of Scorsese and Leonardo DiCaprio bring their brilliance to 'Gangs of New York', just like they have in 'Killers of the Flower Moon'. Though DiCaprio essays the role of a gangster in this film, as opposed to the role of an investigator in 'Killers of the Flower Moon', both the characters are similar in a way as they are very much driven to reach their objectives, however far-fetched they might seem.
8. Blood Diamond (2006)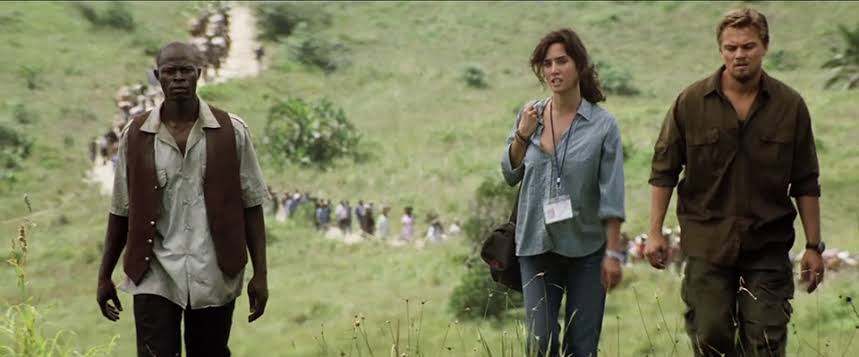 The story of 'Blood Diamond' is set against the civil war that ravaged Sierra Leone in the 1990s. Two men, a white South African mercenary (Leonardo DiCaprio) and a black Mende fisherman (Djimon Hounsou) join forces to find a rare diamond that could change their lives. With the help of an American journalist (Jennifer Connelly), the men begin a dangerous journey through rebel territory to reach their goal. Directed by Edward Zwick and starring 'Killers of The Flower Moon' star Leonardo Di Caprio, 'Blood Diamond' sheds light on the ugly side of human greed, exploitation of tribal people, and the hunger for resources, all of which are quite prevalent in 'Killers of the Flower Moon'. Both films are a harrowing tale of power, and the destructive choices people hungry to attain it make.
7. The Harder They Fall (2021)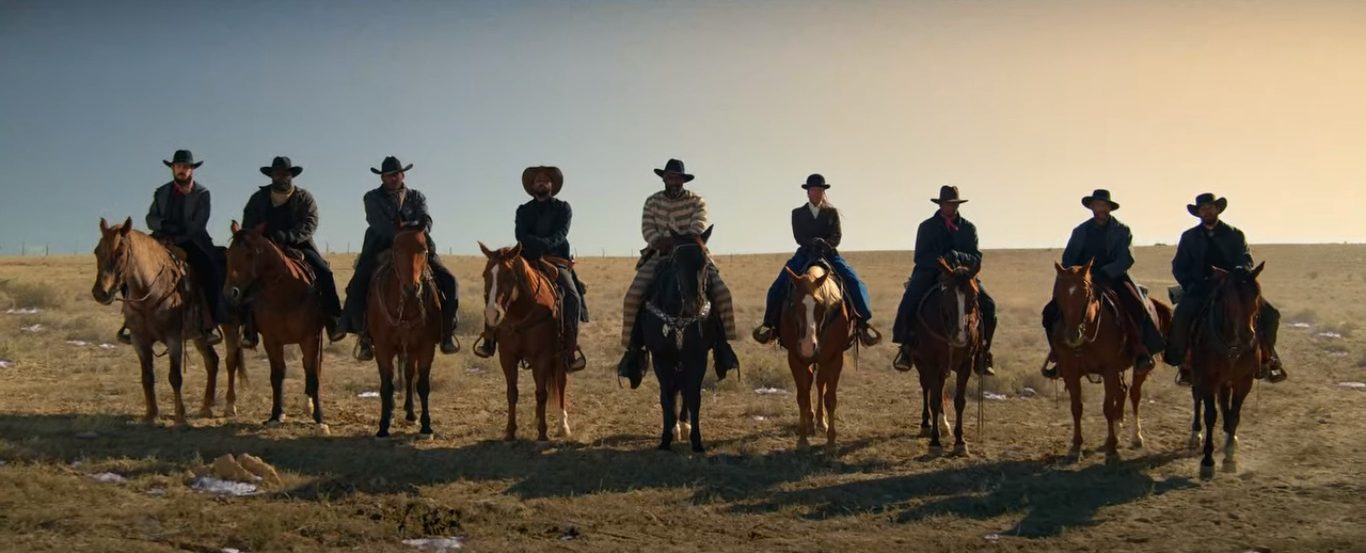 'The Harder They Fall' tells the story of Outlaw Nat Love (Jonathan Majors), who learns that his nemesis Rufus Buck (Idris Elba) has been released from prison. He gathers his gang to track down Rufus and get revenge. Accompanying him on his quest are his ex-love Stagecoach Mary (Zazie Beetz), his right and left-hand men – the short-tempered Bill Pickett (Edi Gathegi) and the quick-witted Jim Beckwourth (R.J. Cyler) – and a surprising opponent turned ally. However Rufus Buck has his fearsome crew, including "Treacherous" Trudy Smith (Regina King) and Cherokee Bill (LaKeith Stanfield), who have plans of their own. The Jeymes Samuel directorial, aside from being a Western like 'Killers of the Flower Moon', also identifies with themes like justice and righteousness, which are evident in 'Killers of The Flower Moon'.
6. Wind River (2017)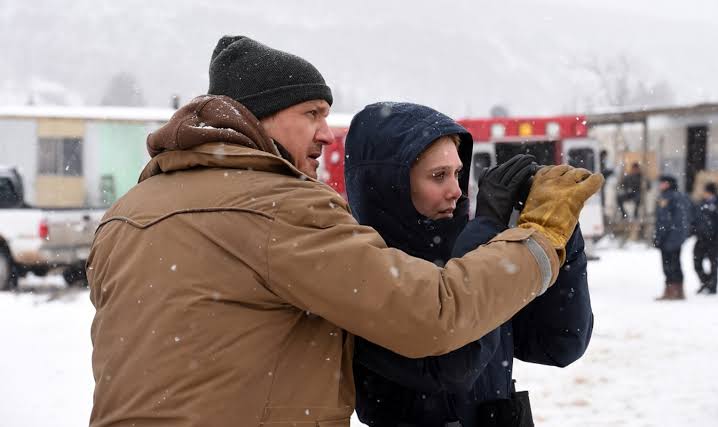 Directed by Taylor Sheridan, 'Wind River' is a gritty portrayal of survival of the fittest. The story revolves around wildlife officer Cory Lambert (Jeremy Renner), who discovers the body of an 18-year-old woman on a Native American reservation in snowy Wyoming. When an autopsy reveals that she was raped, FBI agent Jane Banner (Elizabeth Olsen) arrives to investigate. With Lambert as their guide, the duo soon find their lives in danger as they try to solve the mystery of the teenager's death. The investigative aspects are quite similar in both 'Wind River' and 'Killers of The Flower Moon', making the Sheridan directorial a must-watch.
5. The Missouri Breaks (1976)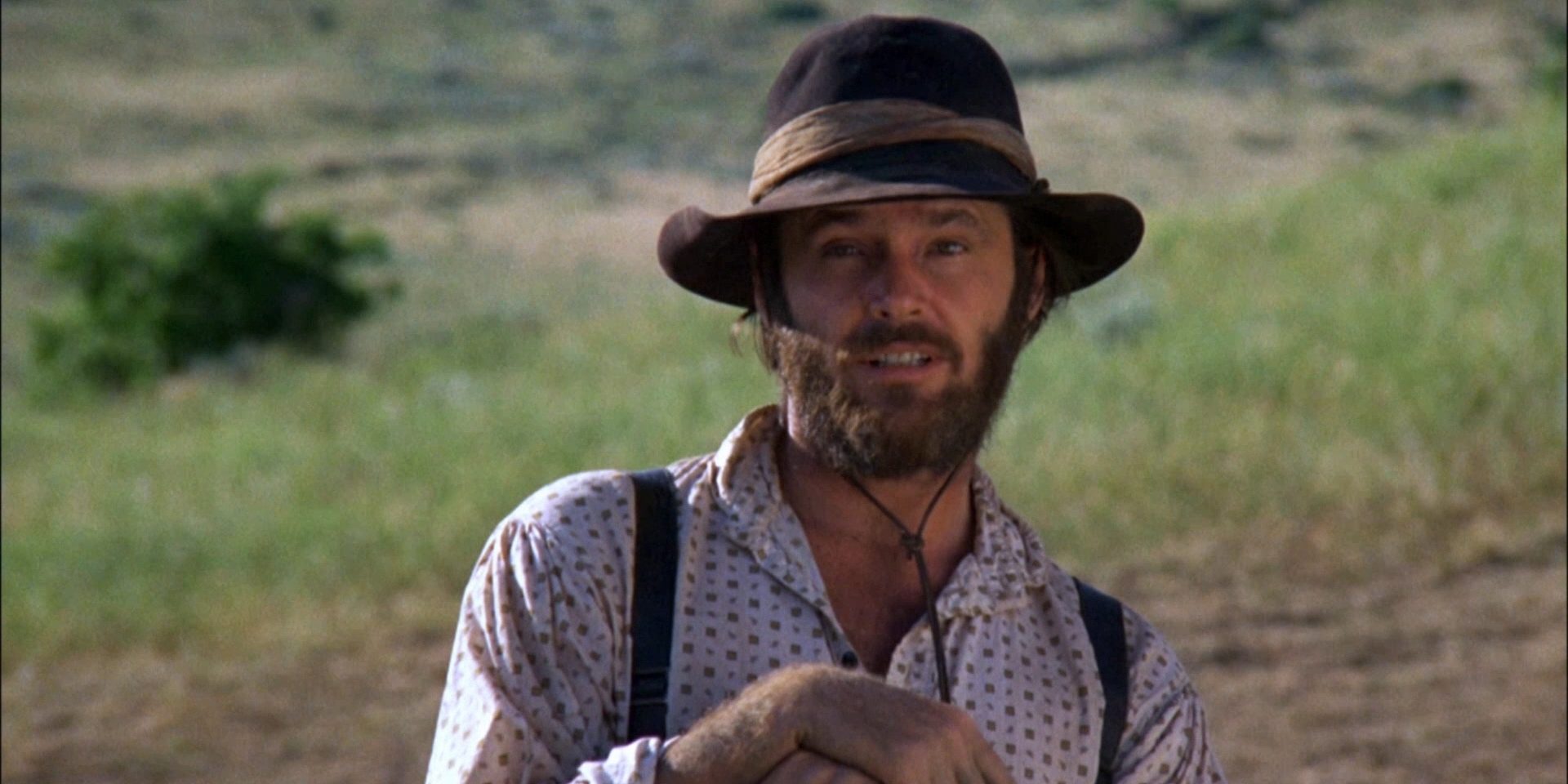 Starring acting royalty like Marlon Brando and Jack Nicholson, 'The Missouri Breaks', helmed by Arthur Penn, examines the power struggle between two groups. When cattle rustler Tom Logan's (Jack Nicholson) best friend is hanged by a vigilante land magnate David Braxton (John McLiam), Logan's gang resolves to get revenge by buying a little farm next to Braxton's ranch. The rustlers then start snatching horses while hiding their activities behind the farm. Determined to stop the thefts at any cost, Braxton hires eccentric sniper Robert E. Lee Clayton (Marlon Brando), who starts ruthlessly gunning down Logan's crew, thus ensuing a battle for survival. The theme of struggle for power runs commonly through both, 'The Missouri Breaks' and 'Killers of The Flower Moon', just the nature of the struggle is what is different. While the struggle in 'The Missouri Breaks' is not cultural, the struggle showcased in 'Killers of The Flower Moon' certainly is. Additionally, both films give a unfiltered and honest portrayal of the concept of 'law of the land'.
4. The Power of the Dog (2021)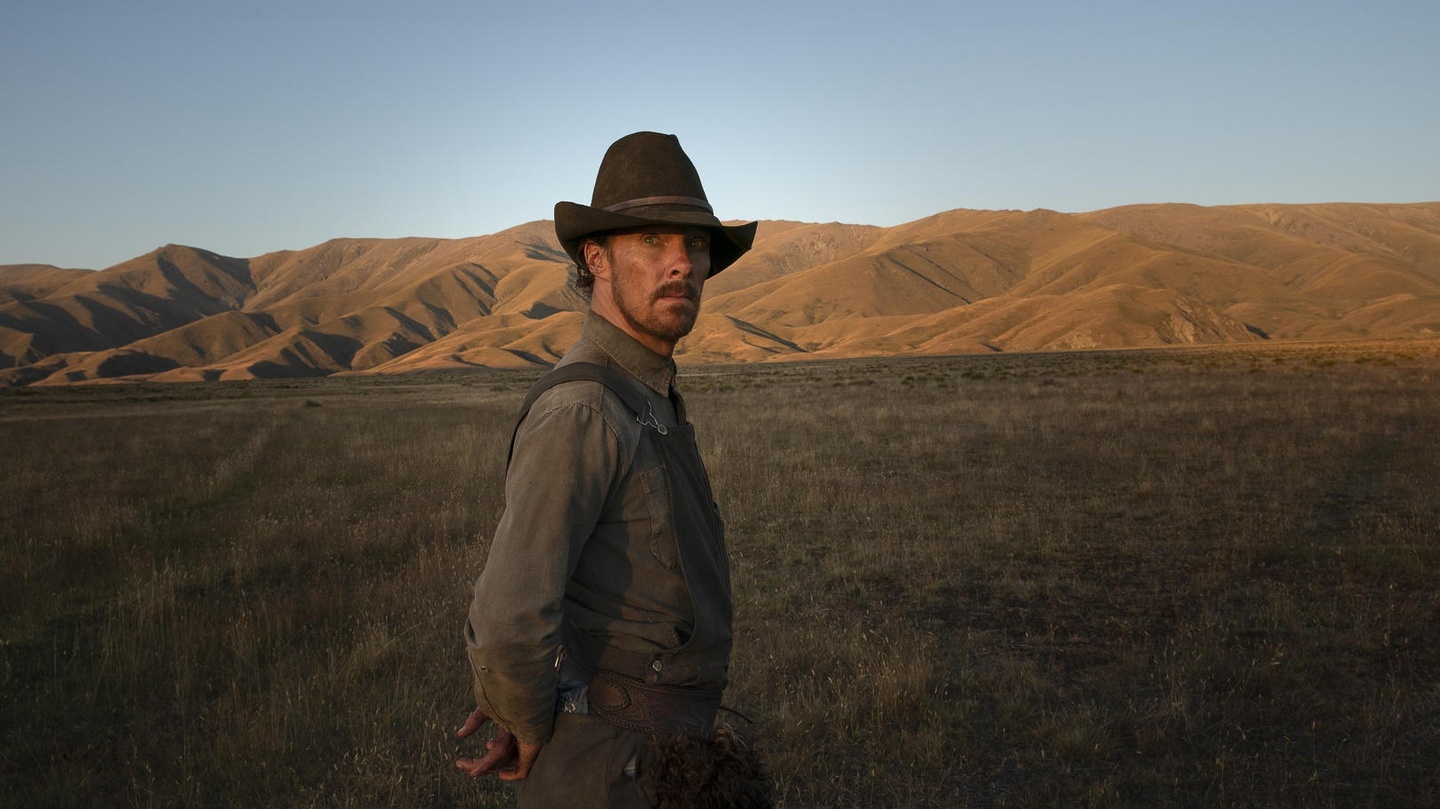 Directed by Jane Campion and based on Thomas Savage's novel of the same name, 'The Power of the Dog' dives into themes of control and loneliness. The story deals with Montana ranch-dwelling bachelor brothers Phil (Benedict Cumberbatch) and George (Jesse Plemons) and how their lives begin to alter once George marries. Dramatic events start when Phil casts scornful glances at Rose (Kirsten Dunst), George's new wife, and Pete, her son.
The movie explores relationships between individuals under strenuous conditions, something that 'Killers of the Flower Moon' does too. Though the circumstances in both films are starkly different, the films have a theme of underlying power struggle commonly present in them.
3. Thunderheart (1992)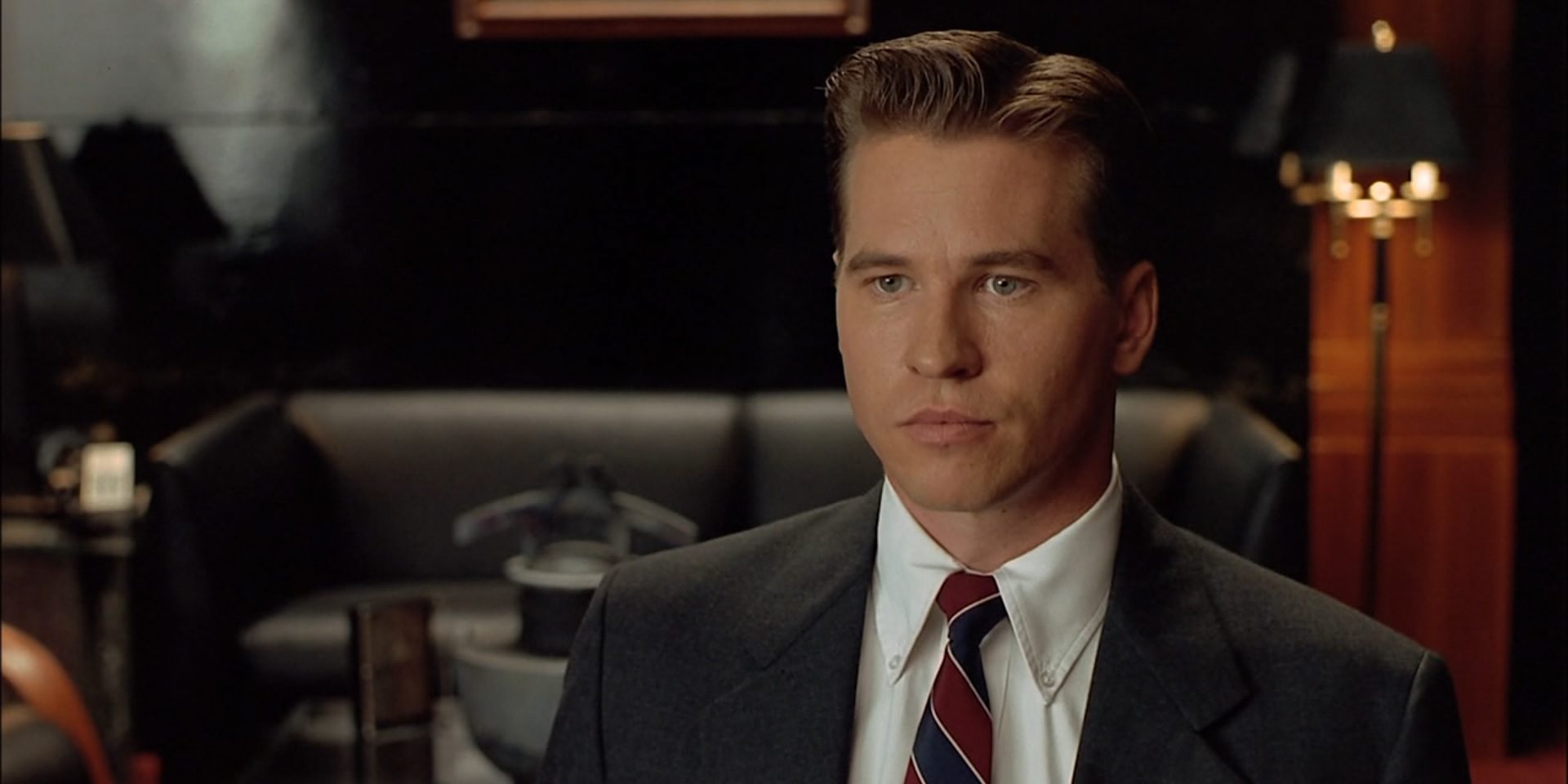 Directed by Michael Apted. The film's elements bear a resemblance with 'Killers of the Flower Moon' as both stories are centered around the killing of Native Americans and the unfortunate fate they have to face. The plot centers around a small Native American reservation that is shocked by a string of murders. The FBI sends agent Ray Levoi (Val Kilmer) to look into them, hoping that Ray's quarter Sioux heritage will make it simpler for them to acquire information from the locals despite his relative inexperience.
The tribe elder (Chief Ted Thin Elk), in contrast to the reservation police officer (Graham Greene), who sees the agent as an outsider, thinks that the agent is the reincarnated spirit of the Native American hero, Thunderheart. Both the films dive into the culture of Native Americans, also tackling the theme of cultural clash.
2. Dances With the Wolves (1990)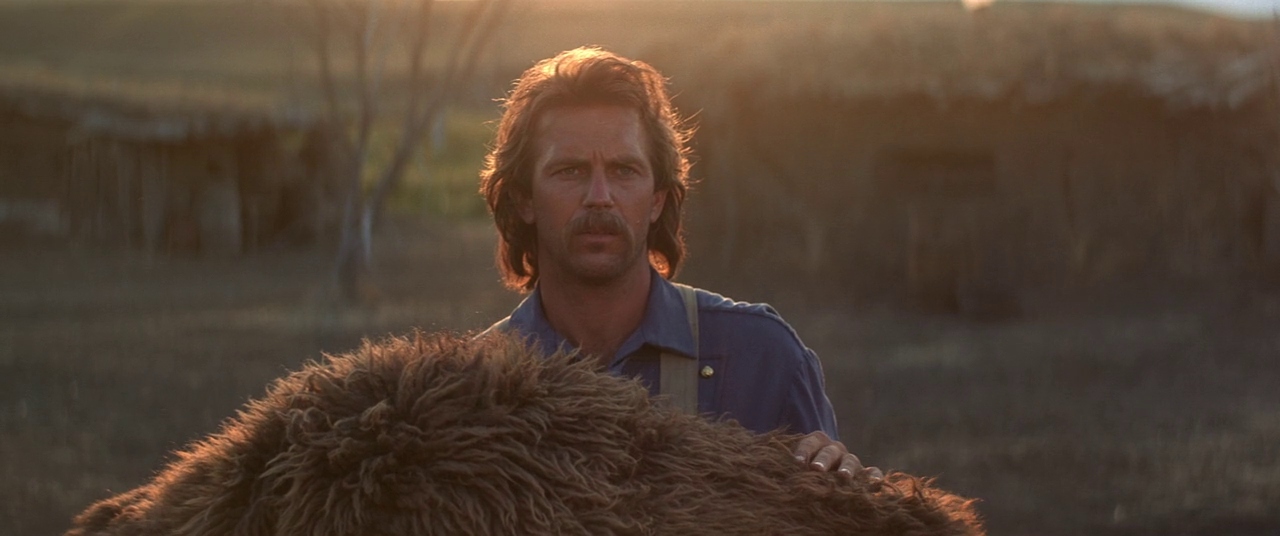 Directed by Kevin Costner, the Academy Award-winning film, 'Dances With the Wolves' is an engrossing tale of love and loyalty. The story revolves around Lieutenant John Dunbar, a Civil War soldier who develops a relationship with a band of Lakota Indians. An alliance forms between a group of Lakota Indians and a Civil War soldier. Drawn to their way of life, he decides to leave his old life behind in order to live with them.
After examining him, they give him the moniker Dances With Wolves. He soon feels at home among the tribe and falls in love with a white woman who was raised there; however, tragic events occur as Union soldiers show up with plans for the region. Similar to 'Killers of the Flower Moon', the harmony of natives is disrupted in 'Dances with the Wolves' after intrusion from hostile forces.
1. There Will Be Blood (2007)
'There Will Be Blood', directed by Paul Thomas Anderson, is a raw and unflinching portrayal of the consequences of greed, much similar to the theme of 'Killers of the Flower Moon'. Daniel Plainview (Daniel Day-Lewis), a silver miner, and his son H.W. (Dillon Freasier) live a hardscrabble life. After learning that oil is gushing from the ground close to the Western village of Little Boston, Daniel, along with his son, ventures on a quest to find their fortune.
Daniel achieves success through a stroke of luck and rises to the status of a self-made tycoon, but as his wealth increases, he starts descending into moral bankruptcy. Just like in 'Killers of the Flower Moon', where the discovery of oil leads to ominous outcomes, the Anderson directorial uses the discovery of oil to uncover Plainview's eroding humanity.
Read More: Killers of the Flower Moon: The Tragic True Story of Osage Nation Murders