The relentless highs and lows of a middle-class household come to the fore in '227.' The NBC sitcom chronicles the lives of people who live in the humble dwellings of 227 Lexington Place in Washington, D.C. As the members of the apartment building deal with the comical highs and lows of life, they find that dealing with Mary Jenkins, a nosy but loving housewife, may turn out to be more difficult than they anticipated. Released in 1985, the acclaimed sitcom became a household name for its endearing representation of homely dynamics. Decades since it first came to air, fans have been curious to know more about the cast members.
Marla Gibbs Continues to Work at 91
The renowned actress, singer, and comedian helmed the Jenkins household in '227.' Besides her endearing performance in the sitcom, the acclaimed television personality, who shared a legion of credits even before her appearance in the NBC sitcom, continued on the road to success. Since her appearance on the show, the Emmy-award-winning actress went on to work in countless productions. Some of her latest appearances include, 'Grey's Anatomy,' 'Days of Our Lives,' 'This is Us' and 'Young Sheldon.' Besides this, she even earned her honorary Doctor of Humane Letters degree from Next Dimension University in 2019. Even at 92, the Cameo and TikTok creator continues to showcase her talent through a myriad of projects.
Hal Williams Has His Own Podcast Today
With a myriad of credits under his belt, the acclaimed actor continued to highlight his abilities as an entertainer long after the NBC sitcom came to an end. After kickstarting his career in the '70s, the 84-year-old came to rise through his performances in 'Sanford and Son' and 'The Waltons.' Post '227,' he has appeared in 'Magnum, P.I.,' 'The Sinbad Show,' and 'Hill Street Blues.' Most recently, he made an appearance on 'A Black Lady Sketch Show,' and released his podcast entitled 'Hal Hitlist.' He is also working on a memoir and a cookbook and remains in close contact with his former castmates even years later.
How did Alaina Reed Hall Die?
Renowned for her melodious sojourns, Alaina Reed had risen to success in the '70s after her work in the off-Broadway production of 'Sgt. Pepper's Lonely Hearts Club Band of the Road.' After she solidified her legacy in television, she went on to appear in works like 'Death Becomes Her,' 'Cruel Intentions,' and many more. Her last performance came in 2007 through the independent feature, 'I'm Through with White Girls (The Inevitable Undoing of Jay Brooks.'
Shortly after, the worst struck for the singer and actress, who was diagnosed with breast cancer. Ultimately, the television personality fought a long battle with the disease and passed away on December 17, 2009, at the age of 63. She was cremated, and her ashes were scattered in the Pacific Ocean by her husband, Tamim Amini. She is survived by her two children.
Jackee Harry Plays Paulina on Days of Our Lives
As the first African-American woman to win the Primetime Emmy Award, Jackee has time and again showcased her abilities as a performer. The actress and comedian dabbled in a score of roles after completing her stint on '227.' Some of her latest appearances include, 'Everybody Hates Chris,' 'Sister Sister,' 'Soul of a Nation,' and 'Human Resources.' She continues to reign on television as the character of Paulina Price on 'Days of Our Lives.' Besides this, the former history teacher also enjoys life with her close friends and family and regularly takes to Instagram to post her latest outings.
Regina King is an Academy Award Winning Actress Today
Having earned a platform to showcase her skills in '227,' Regina King went on to earn countless accolades and solidify her name in the realm of entertainment. Besides getting wide recognition for her work, Regina remains one of the most influential actresses and entertainers of her time. The Academy, Golden Globe, and Primetime Emmy Award-winning actress has a legion of credits under her belt.
Some of her latest memorable roles include, 'Seven Seconds,' 'This is Us,' 'The Big Bang Theory,' 'Shameless' and 'The Leftovers.' Besides this, the 52-year-old has also earned renown for her directorial work. Some of her directorial achievements include, 'The Good Doctor,' 'Insecure,' 'Scandal,' and the feature film 'One Night in Miami…' The philanthropist also supports a myriad of causes and even funds educational programs for the underserved youth in Los Angeles. Her latest work, 'The Harder They Fall' has won the African American Film Critics Association Award.
Kia Goodwin is Still Going Strong in the Entertainment World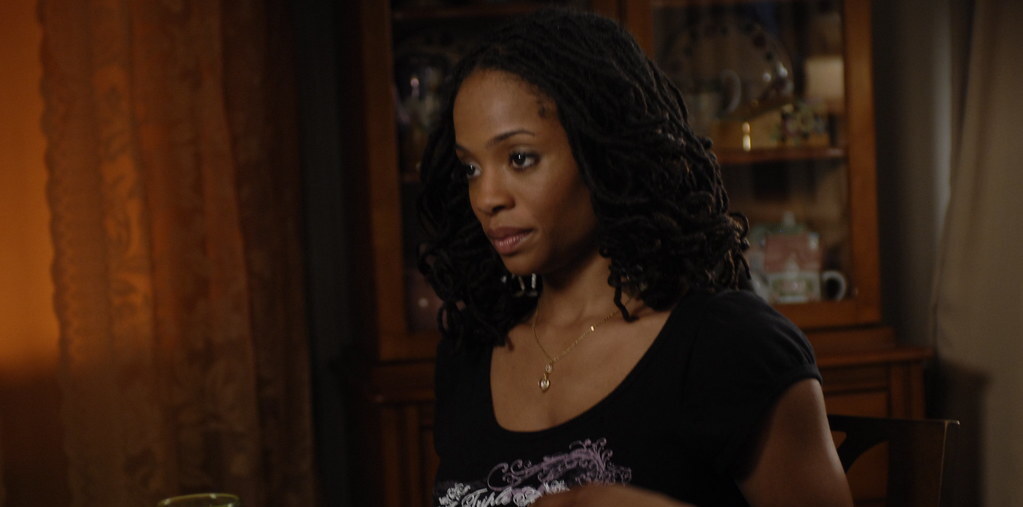 While her portrayal of Tiffany Holloway earned her wide renown, Kia has also been known for her later works. After leaving the series in the second season, she went on to work on productions like 'Strapped,' 'The Opportunists,' and the Jennifer Aniston starrer 'The Object of My Affection.' Some of her latest credits include, 'Law & Order,' 'The Good Wife,' and 'Elementary.' Apart from this, the former Broadway actress has remained tight-lipped when it comes to her personal life.
How did Helen Martin Die?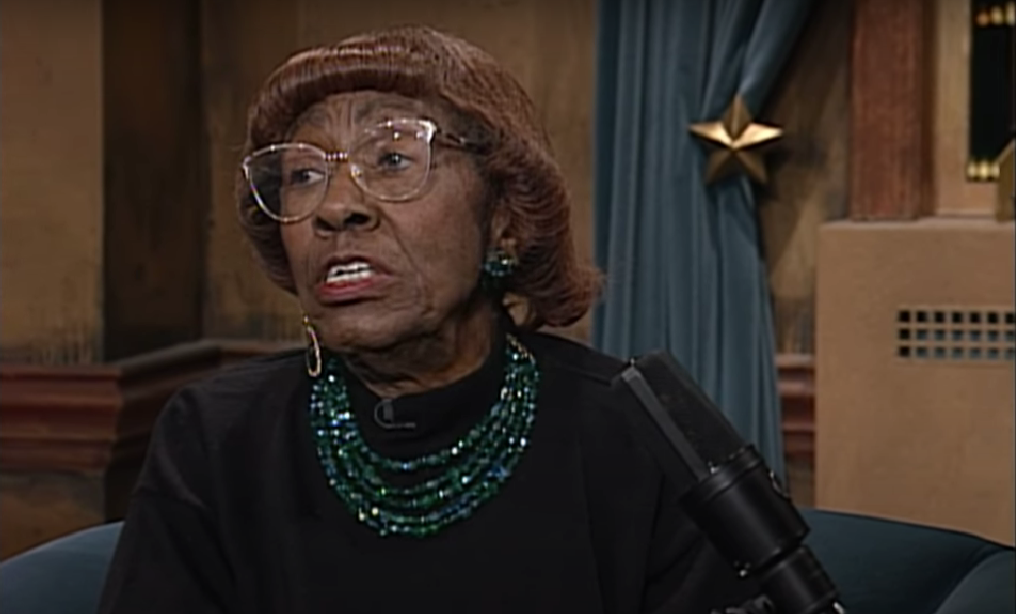 With a career that spanned over 60 years, Helen Martin rose to success during World War II. Born in a family of musicians, the actress had even worked as a domestic worker during the Great Depression. After debuting on Broadway in 1937, Helen consistently displayed her skills in a series of television productions. Even after her memorable role in '227' as the mother-in-law, Helen went on to work in several productions, such as 'House Party 2,' 'I Got the Hook Up' and 'Hollywood Shuffle.' Alas, the renowned television personality suffered a heart attack on March 25, 2000, and ended up passing away the same day. At 90, Helen Martin passed away in Monterey, California.
Curtis Baldwin is a Proud Father Today
After debuting as Calvin Dobbs on '227,' Curtis Baldwin continued his streak of success. The actor has maintained his performative glory in television and films. Some of his latest credits include, 'Family Matters,' 'Moesha,' and 'A Black Lady Sketch Show.' Besides this, the actor has since dabbled in other projects too. He has been working as a host at Sunset Rooftop, a bar in Los Angeles. He also works with Shoot the Pitch, a musical and comedy group. On the personal front, the proud father enjoys domestic bliss with his children as well.
Countess Vaughn is a Social Media Star Today
While television became the stepping stone for Vaughn to launch herself into entertainment, the actress has since diversified her projects and creative abilities. Since her appearance on '227,' the 'Moesha' actress has even worked as a singer and even appeared in reality shows. In 1992, Vaughn released her first album, entitled 'Countess.' The R&B singer later appeared in 'The Parkers' and 'Trippin.' Over the years, she has appeared in reality shows like 'Celebrity Fit Club,' 'Hollywood Divas,' and 'Celebrity Rap Superstar.' Besides this, the YouTube, Instagram and TikTok creator also endorses numerous products and promotes healthy living.
Barry Sobel is Living a Private Life Today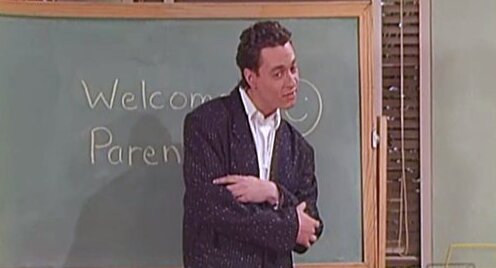 Gaining his momentum in the '80s, comedian Barry Sobel had already established himself as an evolving comedian when he first appeared as a recurring character in '227.' Eventually, he became a series regular on the show after season 4. Since then, he has consistently mapped the road to success. Barry later worked on VH1's 'Vinyl Justice,' and even starred in 'The Parent 'Hood.' Besides this, he also held a stint on 'Saturday Night Live' and even earned a Primetime Emmy Award nomination for his writing on the show. While the television personality likes to keep his personal life under wraps, it is apparent that he continues to excel in different aspects of entertainment.
Toukie A. Smith is Leading a Quiet Life Today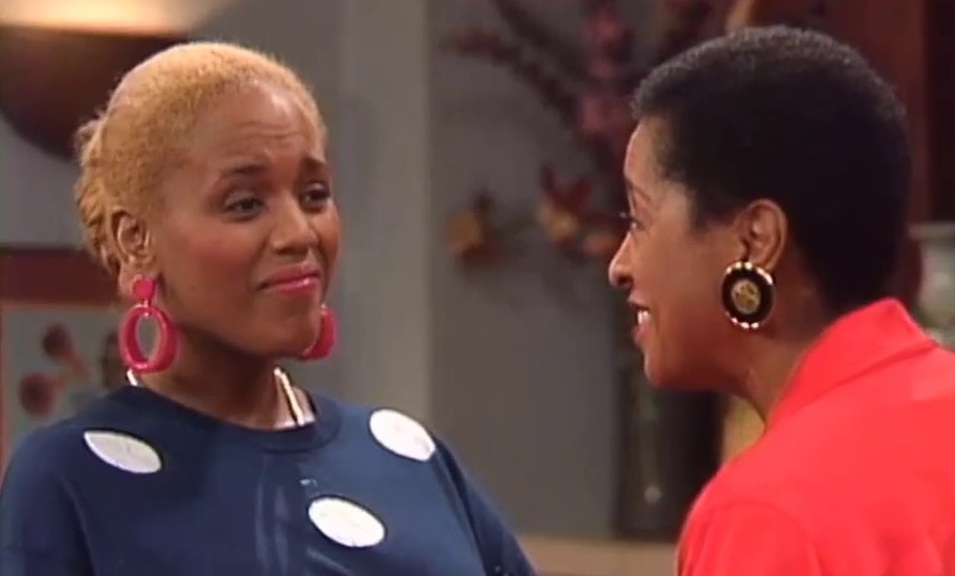 After gaining an imminent rise in the '70s through modeling campaigns with Chanel, Versace and Patrick Kelly, Toukie went on to solidify her career in entertainment. The Bloomingdale's Model of the Year eventually earned wide recognition for her performance in '227.' After the show, she even appeared in productions like 'Joe's Apartment' and The Preacher's Wife,' Besides this, Toukie was also the long-term partner of actor Robert De Niro. The couple also had two children together, namely – Aaron Kendrick De Niro and Julian Henry De Niro. For a while, the actress and former model has decidedly chosen to keep herself outside the public eye.
Stoney Jackson is Keeping His Life Under Wraps
From working in numerous music videos to appearing in different ensembles, Stoney Jackson dabbled in various works. Eventually, he earned the role of Travis Fillmore on '227,' and solidified his place in entertainment henceforth. Since then, he has worked on productions like 'Everybody Hates Chris,' 'Black Scorpion,' and 'Hardcastle and McCormick.' He has also appeared on Michael Jackson's music video 'Beat It.' Recently, the actor and television personality has kept his life under wraps and rarely engages with fans through social media or otherwise.
How did Paul Winfield Die?
The Academy Award-winning actor, who rose to success in the '70s through his portrayal in 'Sounder,' continued to map the road to success after his role in '227.' The Emmy-nominated actor went on to star in renowned productions like 'Star Trek II: The Wrath of Khan,' 'The Terminator,' and 'Picket Fences.' Despite a remarkable career, Paul also faced personal and health battles. After battling obesity and diabetes for years, he passed away on March 7, 2004, after suffering a heart attack at the age of 64. He has been put to rest at the Forest Lawn Memorial Park Cemetery in Hollywood Hills, California.
Read More: Best Sitcoms on Netflix