'Suburra: Blood on Rome' is an Italian crime thriller series that chronicles the high-stakes battles for control of a valuable piece of real estate on the coast near Rome. A prequel to the 2015 movie 'Suburra,' the series draws inspiration from the eponymous novel by Giancarlo De Cataldo and Carlo Bonini, which, in turn, is based on the real-life events of the Mafia Capitale investigation.
The series is gripping, intricate, and affecting, and focuses on power clashes and corruption among organized crime, politicians, and churchmen. If you enjoyed 'Suburra,' we've put together these five criminal drama series that would be right up your alley. You can watch most of the below-mentioned shows like 'Suburra' on Netflix, Amazon Prime, or Hulu.
5. How to Get Away with Murder (2014-2020)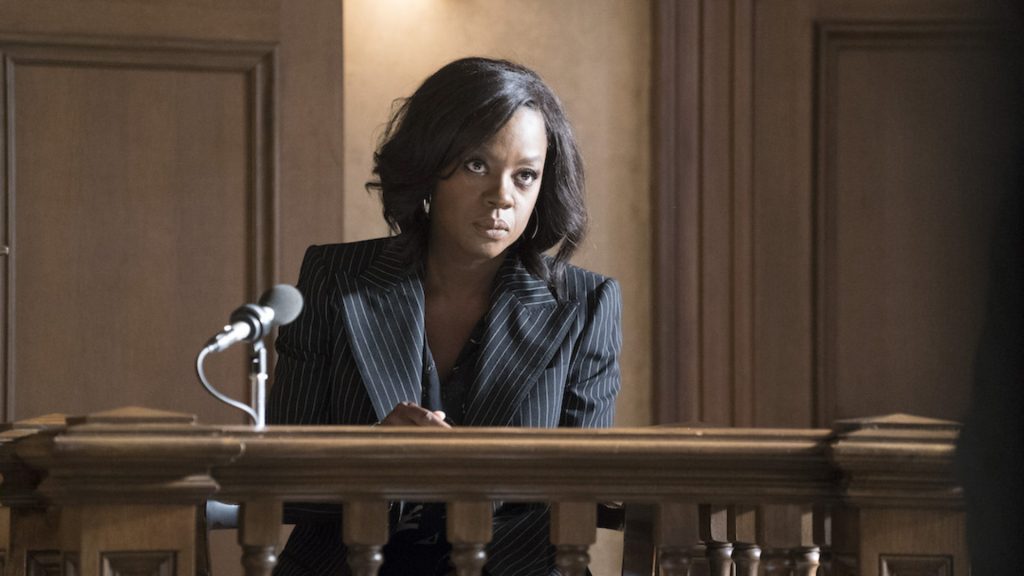 'How to Get Away with Murder' circles around powerful defense attorney and criminal law professor, Annalise Keating (Viola Davis), a woman worth her salt, who unwittingly gets way in over her head in a murder, but not alone. She picks an aspiring group of five law students at the start of the show, who somehow get entangled in an aberrant murder along with Annalise that binds them all together in an unspeakable secret. The show is jam-packed with endless twists and turns that are bound to keep you intrigued and on the edge of your seat all the way through.
4. Peaky Blinders (2013 – )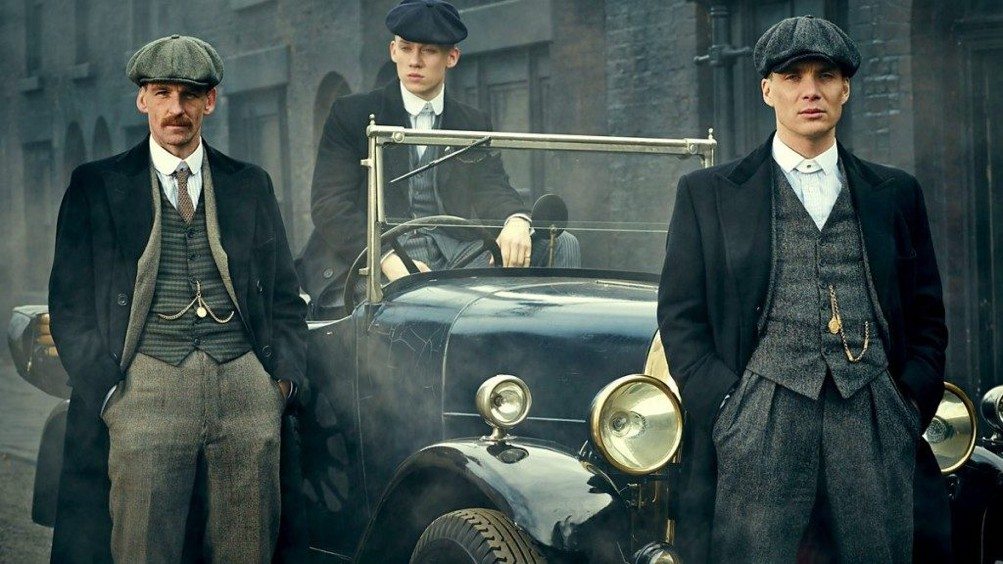 Set in Birmingham, England, 'Peaky Blinders' follows the exploits of the titular gang, led by Tommy Shelby (Cillian Murphy), in the direct aftermath of the First World War. After the notorious Blinders steal a cache of guns during a robbery, the gang comes on the radar of Chief Inspector Chester Campbell (Sam Neill), a detective in the Royal Irish Constabulary, whose sole mission becomes to put an end to their criminal activities. So, queue this up next, and devour the multiple-seasons of the gangster epic, if you haven't already!
3. Mindhunter (2017-2019)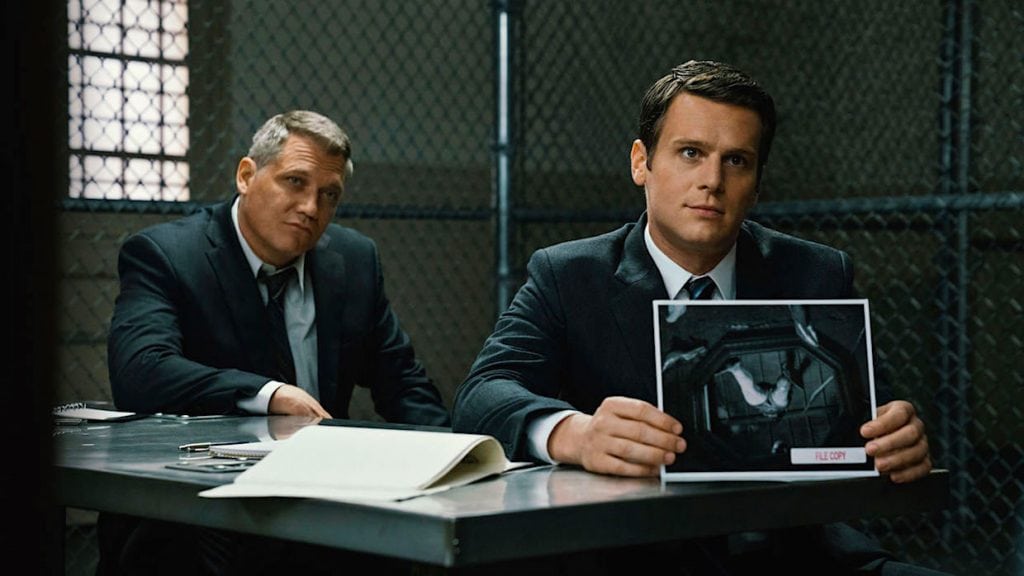 Intermixing fact and fiction, 'Mindhunter' is a slow-burn psychological crime drama that focuses on the early days of the FBI's Behavioral Science Unit as they try to get a comprehensive insight into serial killers' deeper drives and pathologies. Co-produced by David Fincher and Charlize Theron, the show follows Special Agent Holden Ford (Jonathan Groff), his fellow agent Bill Tench (Holt McCallany), and Dr. Wendy Carr (Anna Torv) as they explore the idea that psychological profiling can reduce the number of suspects and help law enforcement understand the criminal's motive better.
2. Money Heist (2017- )
'Money Heist' is a Spanish criminal drama that took the world by storm when it dropped in 2017, proving once again that language is no longer a barrier when it comes to quality content. The series follows a criminal mastermind, who goes by "The Professor," as he recruits and guides a group of eight thieves to pull off the biggest robbery in recorded history. But despite the meticulous research and painstaking planning, things don't exactly go as expected. The skillfully crafted series offers a complex story world that combines components of the traditional bank heist plotline with brilliant action sequences, multidimensional characters, and surreal elements.
1. True Detective (2014- )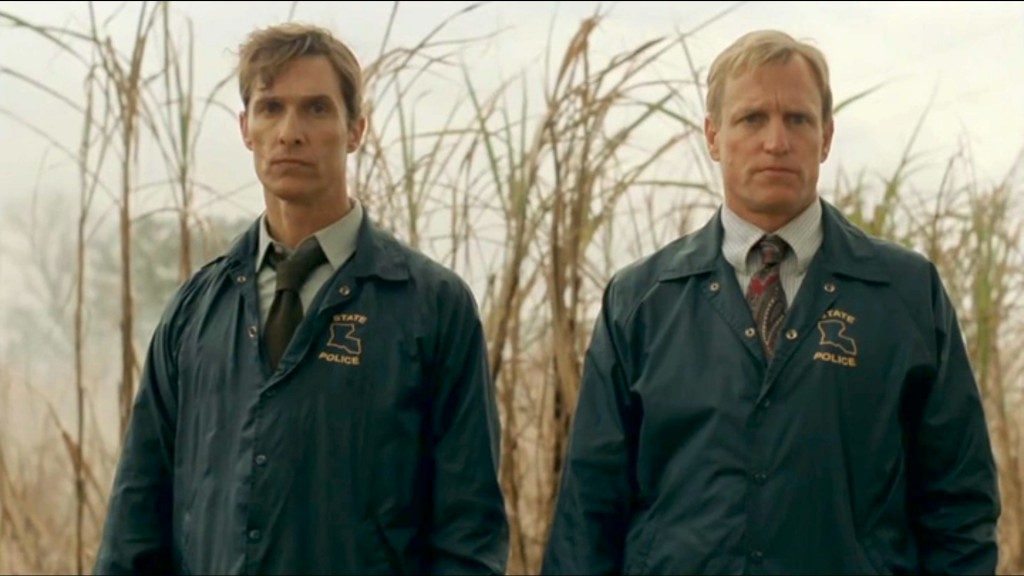 'True Detective' is an anthology series that structures each new season around a different murder mystery that's being probed by a different crop of crime solvers. The freshman run of the series is set in Louisiana, which stars Matthew McConaughey and Woody Harrelson as the polar-opposite detective partners as they get entwined in a search for the twisted mind behind a series of chilling murders, all while they combat their personal demons.
In a departure from the first season, the second season shifts to California, where a trio of brooding cops – Rachel McAdams, Colin Farrell, and Taylor Kitsch – come together to solve a mind-bending crime. The series deftly employs flashbacks that bounce viewers back and forth between decades that, among other things, sets it apart from a run-of-the-mill crime drama.
Read More: Where Is Suburra: Blood on Rome Filmed?