Directed by Tate Taylor and written by Matthew Newton, 'Ava' is an action thriller film that revolves around a professional assassin, Ava (Jessica Chastain), who becomes the target of her own organization after one of her hits goes awry. She is also trying to reconcile with her estranged family amidst the cat and mouse chase. The film is an interesting addition to the popular spy thriller genre with fresh faces in the cast. If you are into films involving female spies, here is a list for you. You can watch these films like 'Ava' on Netflix, Amazon Prime, or Hulu.
8. Get Smart (2008)
Based on the eponymous American comedy television series from the 1960s by Mel Brooks and Buck Henry, 'Get Smart' follows spy Maxwell Smart (Steve Carell) who is paired with an experienced spy named Agent 99 (Anne Hathaway) who is on a mission to prevent KAOS, a terrorist organization, from carrying out their dangerous plan. The film also stars Dwayne Johnson, Alan Arkin, Terry Crews, and David Koechner in supporting roles. Bernie Kopell (Siegfried in the original series), also makes an appearance in the film. Directed by Peter Segal, 'Get Smart' met with mostly mixed reviews from critics but proved to be a box-office success.
7. Red Sparrow (2018)
Directed by Francis Lawrence and written by Justin Haythe, 'Red Sparrow' revolves around a Russian ballerina named Dominika Egorova (Jennifer Lawrence), who is forced to retire after an injury. She then becomes a spy for the Russian Intelligence program and goes out to make contact with a CIA officer in an attempt to find out the identity of a mole in the agency. Based on the 2013 book of the same name by Jason Matthews, the film met with mixed critical reception, but Lawrence's performance received praise. With some amazingly violent scenes and great acting, 'Red Sparrow' becomes a better addition to the spy genre.
6. Spy (2015)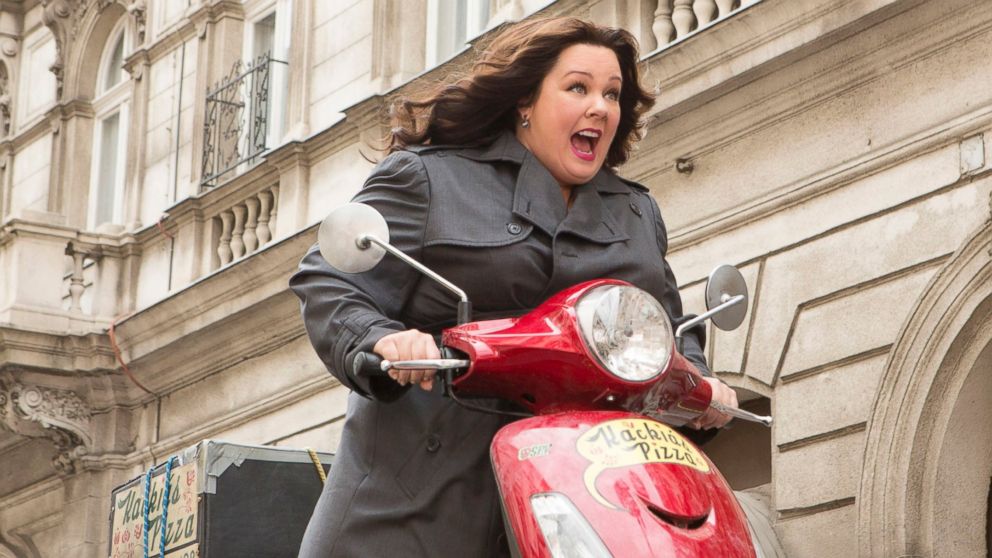 'Spy' tells the story of Susan Cooper (Melissa McCarthy), a CIA analyst who works behind the desk despite having field training. When agent Bradley Fine (Jude Law) is assassinated, Susan volunteers to be a spy and avenge his death. The actors in the film showcase brilliant comic timing, supported by witty dialogues and funny action sequences. Directed by Paul Feig, who is known for making comedy films like 'Bridesmaid' and 'The Heat', 'Spy' proves to be different than other action comedy spy films due to the performance and writing involved. It was a critical and commercial success and was nominated for two Golden Globe Awards.
5. Charlie's Angels (2000)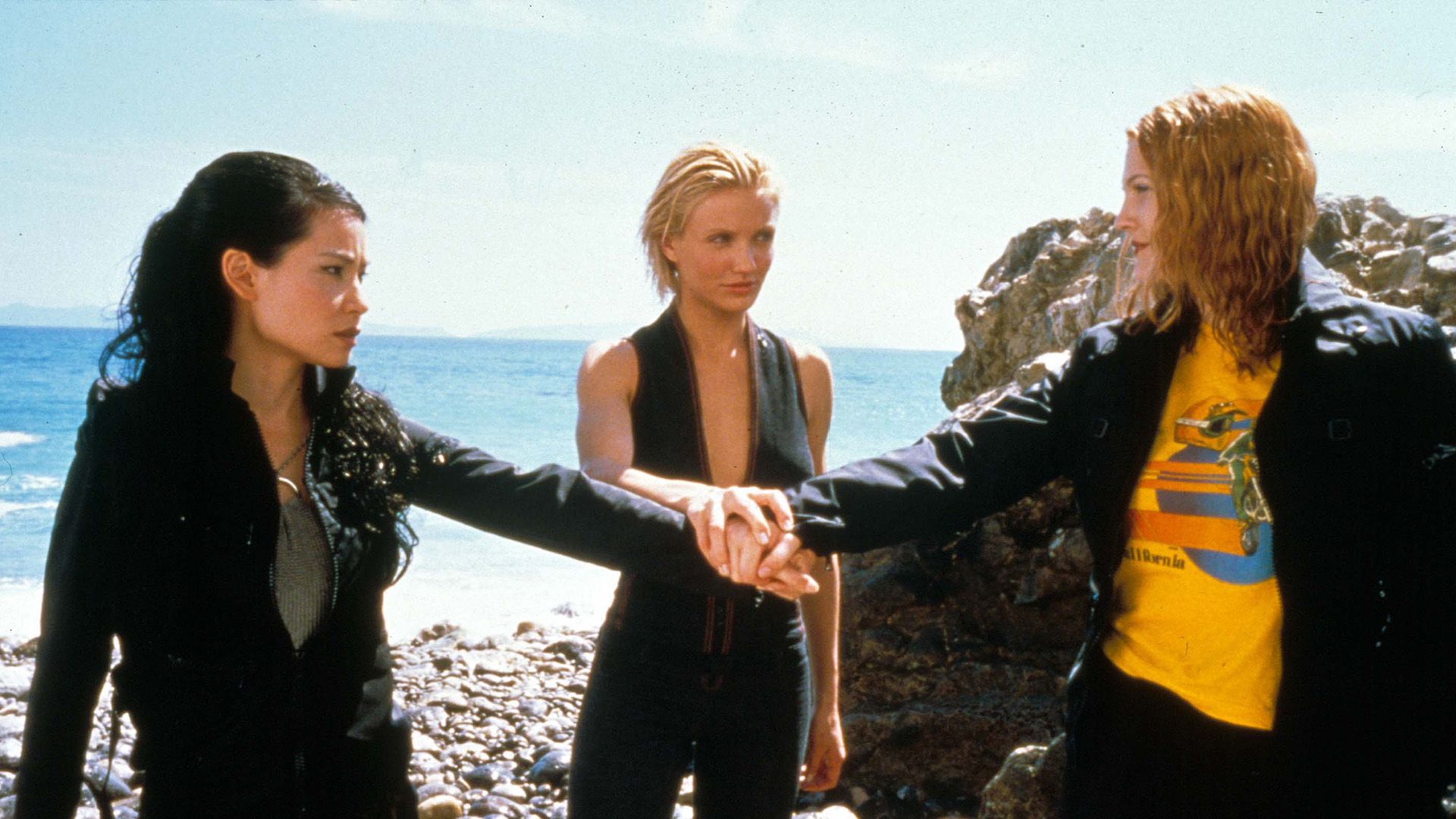 The first film in a successful franchise that gave a new lease of life to female spy movies, 'Charlie's Angels' is a continuation of the American crime drama TV series of the same name created by Ivan Goff and Ben Roberts. It tells the story of three women – Natalie Cook (Cameron Diaz), Dylan Sanders (Drew Barrymore), and Alex Munday (Lucy Liu) – who are working for a private detective agency in Los Angeles, California. Unlike the series, the film, directed by McG, focuses more on humor than drama, making it a delightful watch. The action sequences and performances of the leads, stand out in the film. It has spawned two more sequels released in 2003 and 2019, respectively.
4. Salt (2010)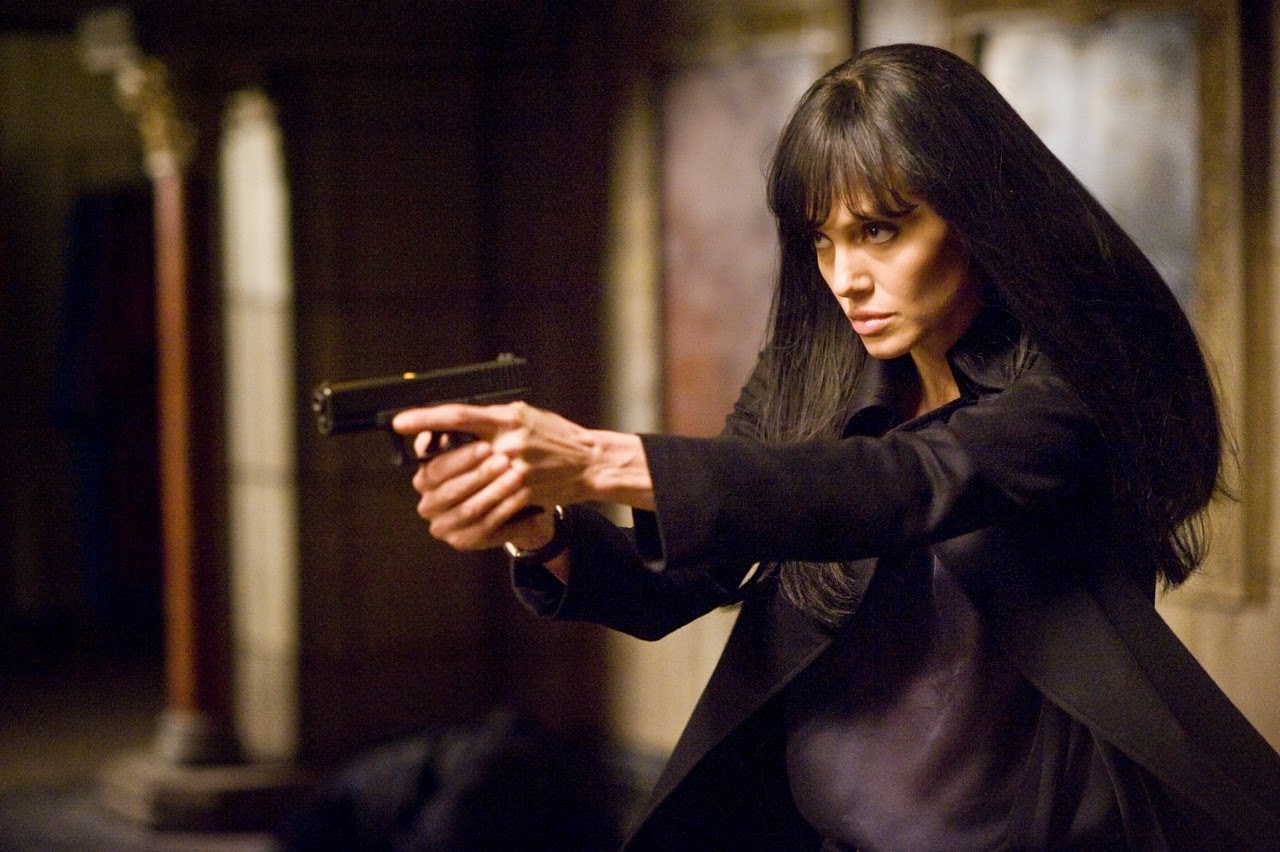 Directed by Phillip Noyce and written by Kurt Wimmer, 'Salt' revolves around Evelyn Salt (Angelina Jolie), a CIA officer who is accused of being responsible for the assassination of the Russian President. She goes on a run and tries to prove her innocence. Originally written with a male protagonist in mind with Tom Cruise in talks to play the lead, the film was later rewritten. Filled with excellent hand-to-hand combat, thrilling action sequences, and an impressive performance by Jolie, 'Salt' proves to be engaging and entertaining as hell. It was received favorably by the critics and became a financial success.
3. Haywire (2011)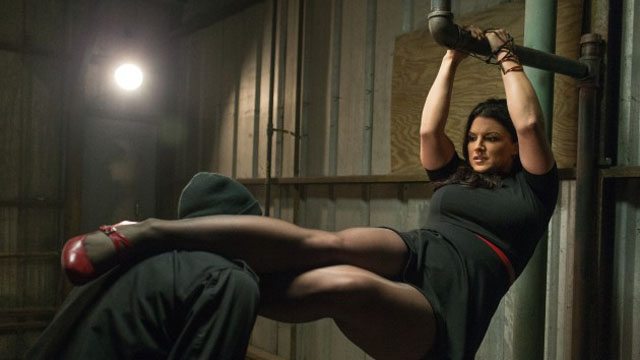 Starring mixed-martial arts fighter Gina Carano in the lead, this action thriller is directed by Steven Soderbergh and written by Lem Dobbs. It centers around Mallory Kane (Carano), a black ops operative who is double-crossed by her employers and left for dead. She then sets out to find out who betrayed her while also getting embroiled in unraveling a conspiracy. With Carano performing her own stunts, the film's fight scenes feel authentic and more brutal, unlike most spy movies. For the role, she had undergone six months of intensive tactical training, which pays off in the film.
2. Atomic Blonde (2017)
Set during the time of the fall of the Berlin Wall in 1989, 'Atomic Blonde' focuses on Lorraine Broughton (Charlize Theron) an MI6 field agent who reaches the city and teams up with the station chief to find out a list of double agents who are being smuggled. Based on the 2012 graphic novel 'The Coldest City' by Antony Johnston, the film was directed by David Leitch ('John Wick') with a screenplay from Kurt Johnstad. 'Atomic Blonde' has several jaw-dropping sequences, but the highlight of the film is the nearly ten-minute long single-take fight scene, which is beautifully choreographed.
1. Mr. & Mrs. Smith (2005)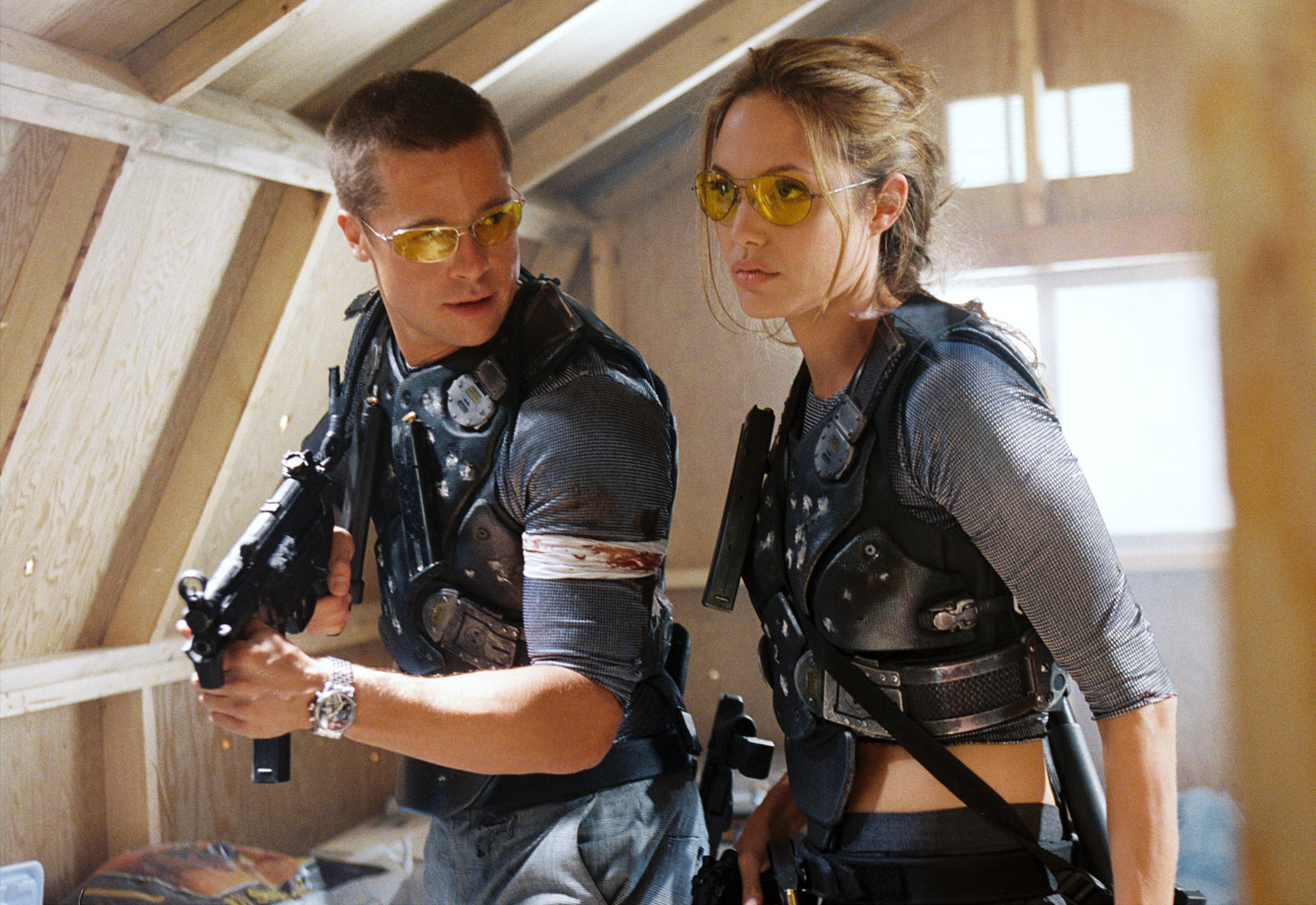 The film that brought the two actors together in real life, 'Mr. & Mrs. Smith' follows John Smith (Brad Pitt) and Jane Smith (Angelina Jolie), who are a boring married couple struggling to keep their marriage alive. However, things escalate quickly when it is revealed that both of them are secret assassins working for adversarial agencies. Moreover, they are assigned to kill each other. Written by Simon Kinberg and directed by Doug Liman, the film has both the quotient of fun and thrill in equal measures, with Pitt and Jolie delivering one of their best performances. It met with a warm critical response and strong box-office results.
Read More: Is Ava a True Story?