Netflix's 'Bird Box Barcelona' is a post-apocalyptic horror thriller movie directed by Álex and David Pastor. The Spanish-language movie is a spin-off to 2018's 'Bird Box' starring Sandra Bullock. It revolves around Sebastian and Anna, a father-daughter duo who team up with other survivors during an apocalyptic event caused by the unexplained arrival of creatures that force people to kill themselves. If you enjoyed the movie's blend of horror with themes of family and grief, you must be looking for more such streaming options. In that case, we have compiled a list of similar films for you. You can watch most of these movies like 'Bird Box Barcelona' on Netflix, Amazon Prime, and Hulu!
8. The Binding (2020)
Directed by Domenico Emanuele de Feudis, 'The Binding' (also known as 'Il Legame') is an Italian horror movie starring Mía Maestro, Riccardo Scamarcio, and Michael C. Pizzuto. It tells the story of Emma, a woman who travels to South Italy to meet her fiancé's mother. However, she is soon forced to fight off a mysterious and malevolent curse intent on claiming her young daughter. 'The Binding' is an atmospheric horror movie similar to 'Bird Box Barcelona' packed with surprising twists that constantly change the viewer's perception of its characters. Moreover, the bond between a parent and their child is also highlighted in both movies.
7. Alive (2020)
'Alive' (also known as '#Alive' or '#Saraitda') is a South Korean post-apocalyptic action horror film directed by Cho Il-hyung. It is loosely based on the 2019 script 'Alone' by Matt Naylor. The film follows Joon-woo, a video game live streamer who struggles to survive as he is forced to stay alone at his apartment in Seoul during a zombie apocalypse.
Like 'Bird Box Barcelona,' the movie is set during an apocalyptic event, and the main character must do whatever it takes to survive. However, the visual style of 'Alive,' the setting of Seoul, and zombie horror elements will provide viewers with a fresh experience despite the similarity in the premise.
6. Knock at the Cabin (2023)
'Knock at the Cabin' is a psychological horror film written and directed by M. Night Shyamalan. It is based on the 2018 novel 'The Cabin at the End of the World' by Paul G. Tremblay and stars Dave Bautista, Jonathan Groff, Ben Aldridge, Nikki Amuka-Bird, Kristen Cui, Abby Quinn, and Rupert Grint. The movie revolves around a family of three vacationing in a remote cabin.
However, the trio's vacation is suddenly disrupted when they are held hostage by four strangers who ask something unimaginable. Although the film's premise differs from 'Bird Box Barcelona,' it features a biblical interpretation of the apocalypse that viewers might find similar to some of the ideas in the former film. Additionally, both movies focus on familial love, making them thematically identical to an extent.
5. The Silence (2019)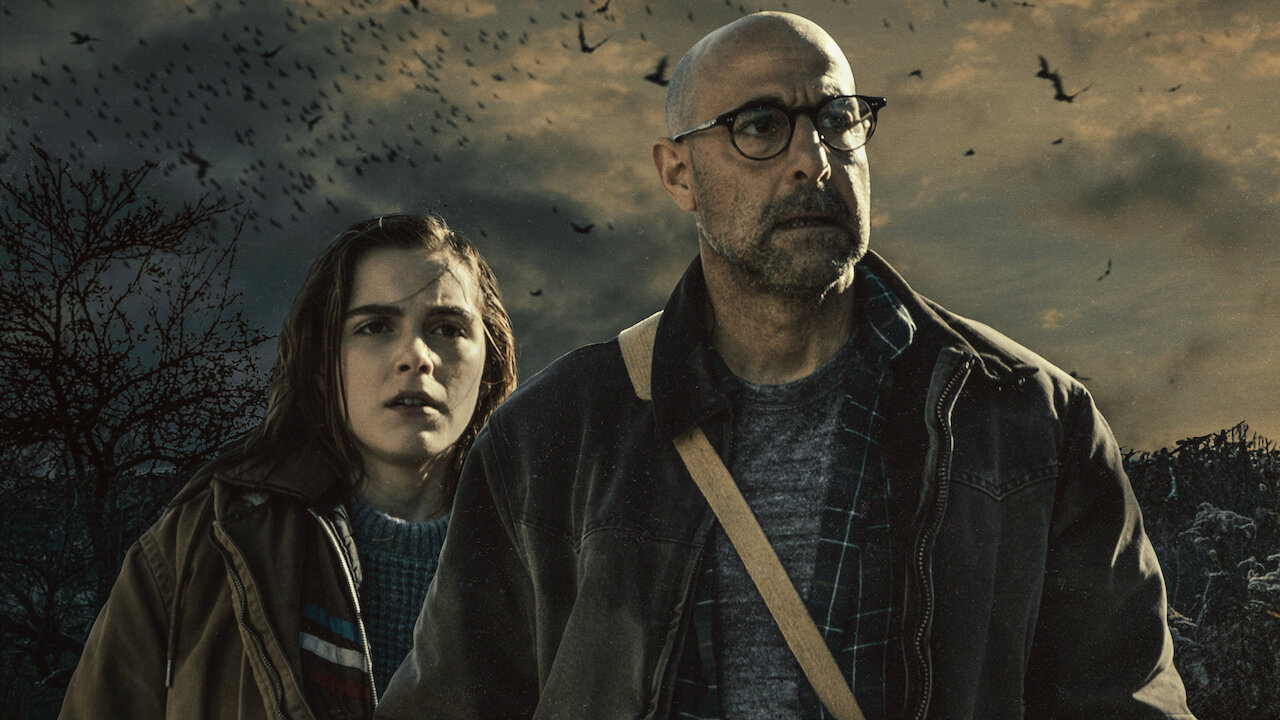 Directed by John R. Leonetti, 'The Silence' is a horror film starring Kiernan Shipka, Stanley Tucci, Miranda Otto, and John Corbett. It is based on the 2015 horror novel of the same name by Tim Lebbon, adapted into a screenplay by Carey and Shane Van Dyke. It follows Hugh Andrews, who tries to protect his family, especially his daughter, Ally, from a cult amidst attacks from monsters who hunt humans through sound.
The film's premise is similar to 'Bird Box Barcelona' as both are set during a catastrophic event perpetrated by strange creatures. Moreover, 'The Silence' and 'Bird Box Barcelona' follow a father's quest to protect his daughter, making the former an ideal pick for horror fans.
4. Awake (2021)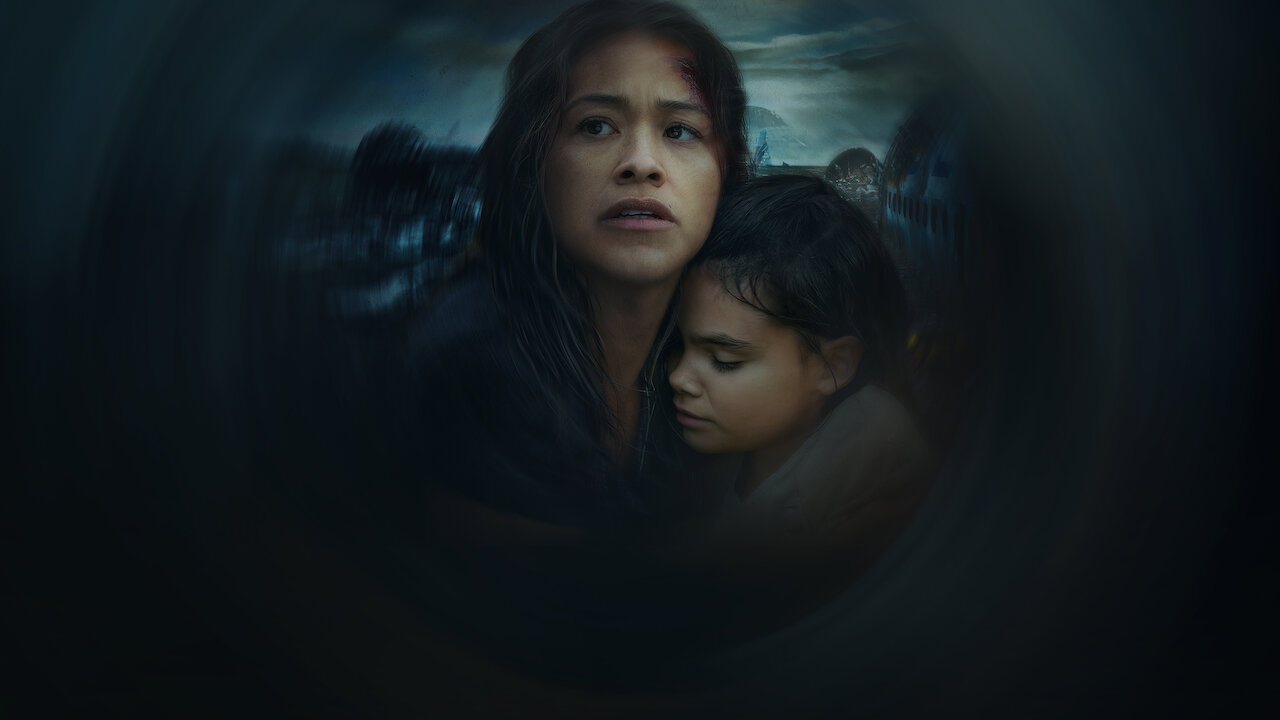 'Awake' is a science fiction thriller film directed by Mark Raso and stars Gina Rodriguez, Jennifer Jason Leigh, Barry Pepper, and Finn Jones in the lead roles. It is set in the aftermath of a catastrophic event that wipes out all electronics and takes away the human's ability to sleep. Meanwhile, a former soldier struggles to find a cure with her daughter's help as she tries to uncover the mysteries of the event.
Like 'Bird Box Barcelona,' the movie draws its horror elements from the post-apocalyptic setting. However, the movie's emotional core is derived from the relationship between a mother and her daughter, and the mysterious force that torments humanity is similar to the creatures in 'Bird Box Barcelona.'
3. The Wasteland (2021)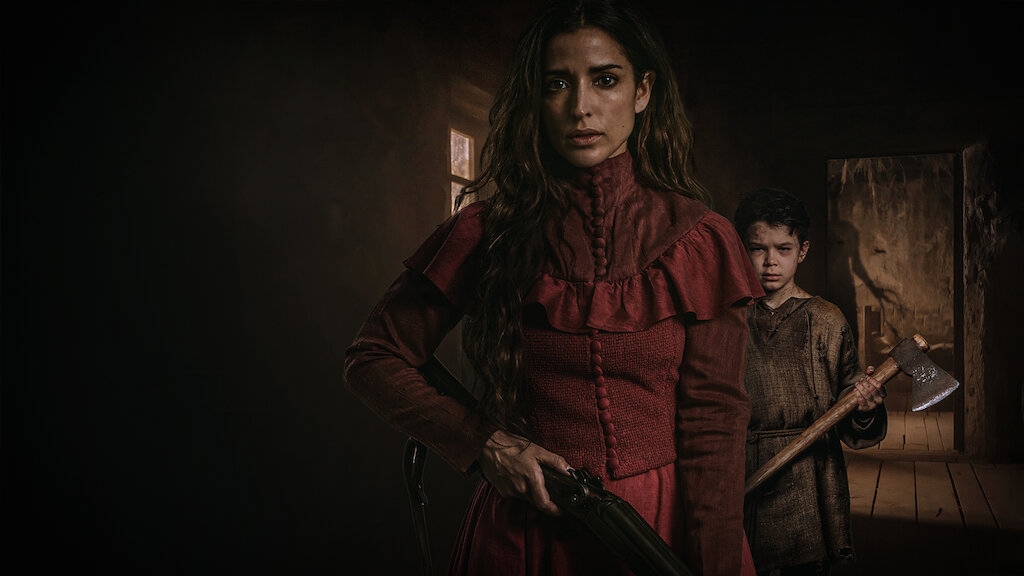 'The Wasteland' (also known as 'El Páramo') is a Spanish horror drama film directed by David Casademunt. It stars Inma Cuesta, Asier Flores, and Roberto Álamo in the lead roles. The film revolves around a family isolated from the rest of society. However, their quiet and serene life is disrupted by the arrival of a creature that tests their familial bond.
Although the movie does not have the world-ending stakes of 'Bird Box Barcelona,' its narrative is stitched together through a family's interpersonal relationship, which conflicts with the powers of a monstrous force. As a result, viewers might find 'The Wasteland' similar to 'Bird Box Barcelona,' albeit with a much different survival horror aesthetic.
2. Nope (2022)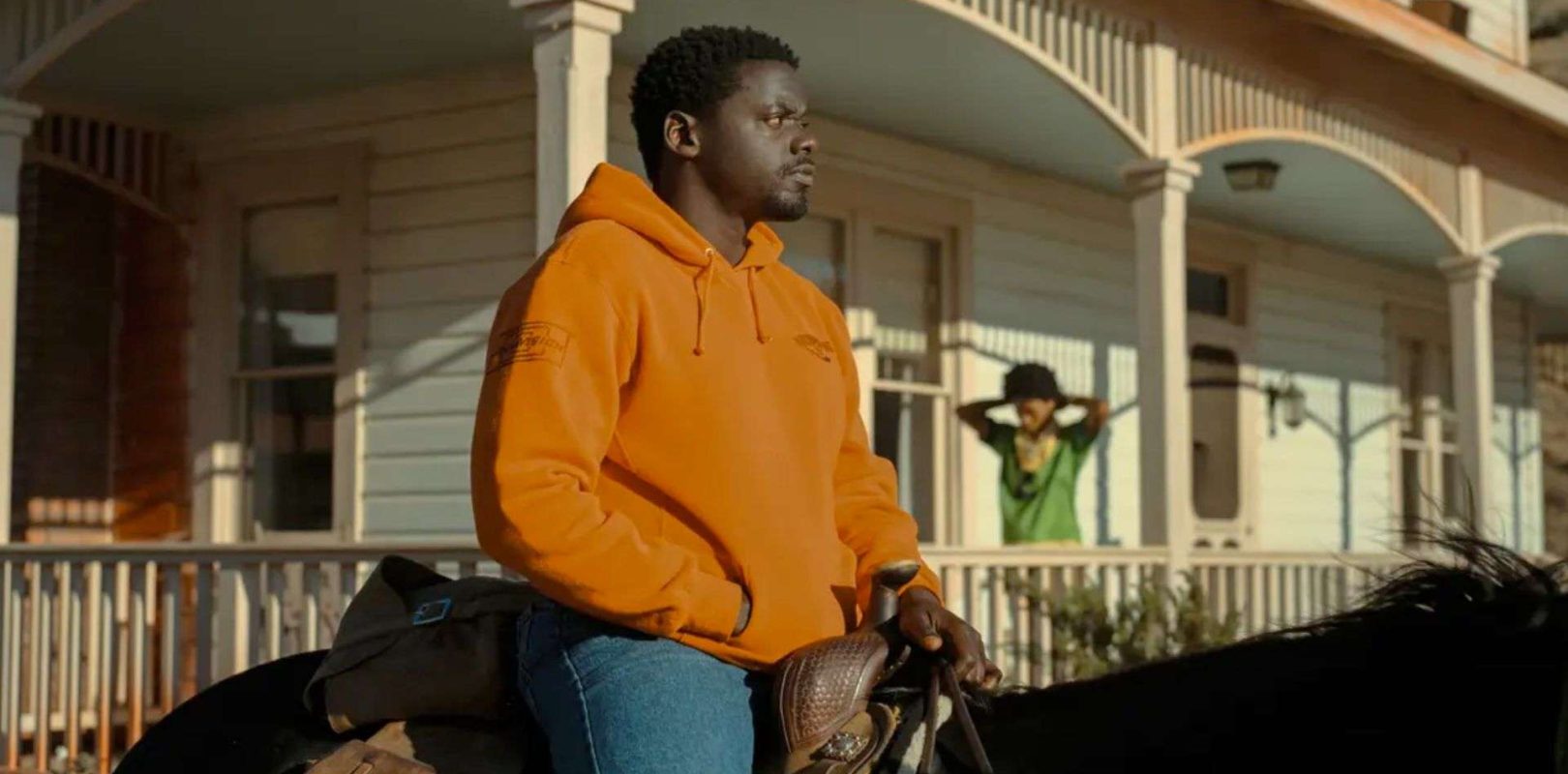 'Nope' is a neo-Western science fiction horror film written and directed by Jordan Peele and stars Daniel Kaluuya and Keke Palmer in the lead roles. The movie follows two horse-wrangling siblings attempting to capture evidence of an unidentified flying object in their hometown of Agua Dulce, California. However, they soon realize the threat of the mysterious, otherworldly phenomenon they encounter on their ranch.
'Nope' is a thematically dense movie with elements of horror that differ from 'Bird Box Barcelona.' However, both movies see the main characters dealing with an unexplained force that torments humans through eye contact, making 'Nope' a must-watch for all horror fans.
1. A Quiet Place (2018)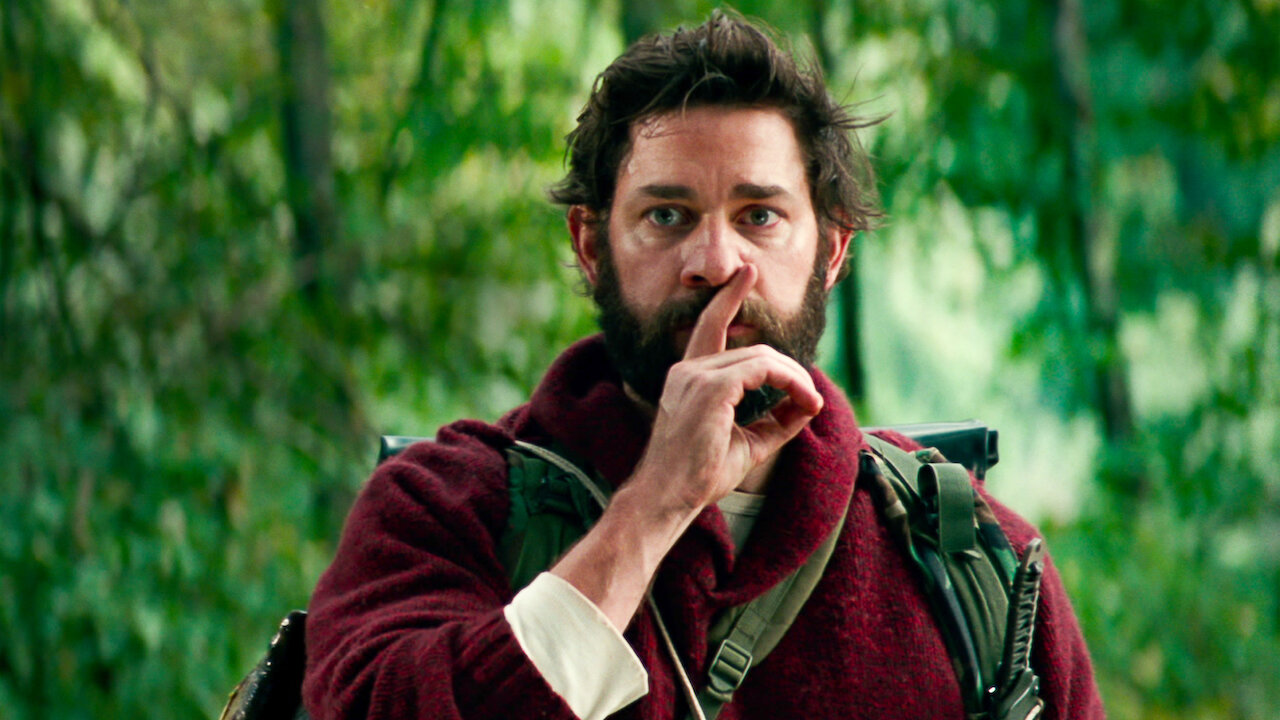 Directed by John Krasinski, 'A Quiet Place' is a post-apocalyptic science fiction horror film written by Scott Beck, Bryan Woods, and Krasinski. The plot revolves around Lee Abbott, who tries to keep his family safe during a post-apocalyptic world inhabited by blind extraterrestrial creatures with an acute sense of hearing.
Like Sebastian 'Bird Box Barcelona,' Lee is also an engineer trying to protect his family during a catastrophic event. Furthermore, both movies share aesthetic similarities because of the extraterrestrial creatures that threaten humanity. Yet, 'A Quiet Place' focuses more on the survival elements and has its own unique lore and mythology for the creatures, making it the top pick for this list.