'The Wedding Date' showcases how filial duties can become the precursor for something wondrous to emerge. When Kat is tasked to find a date for her younger sister's wedding, she finds herself struggling exponentially. However, after exhausting all her prospects, she ends up taking an unlikely step and hiring an escort to head to her sister's wedding in London. The movie follows Kat's trepidations as she brings a male escort to her sister's wedding and the shadow of her disastrous past and ex-fiance. Directed by Clare Kilner, the 2005 romantic comedy follows unexpected twists warped in a heartwarming storyline.
The film features Debra Messing, Dermot Mulroney, Amy Adams, Sarah Parish, Jack Davenport, Jeremy Sheffield, Holland Taylor, and Peter Egan. With a unique premise that focuses on the coming together of polar opposites, 'The Wedding Date' is a delightful story full of wonderful epiphanies. So, if you loved watching the unlikely romance that brewed in 'The Wedding Date,' then here's a list of movies similar to the same. You can find several of these movies, like 'The Wedding Date,' on Netflix, Hulu, or Amazon Prime.
8. Holiday Engagement (2011)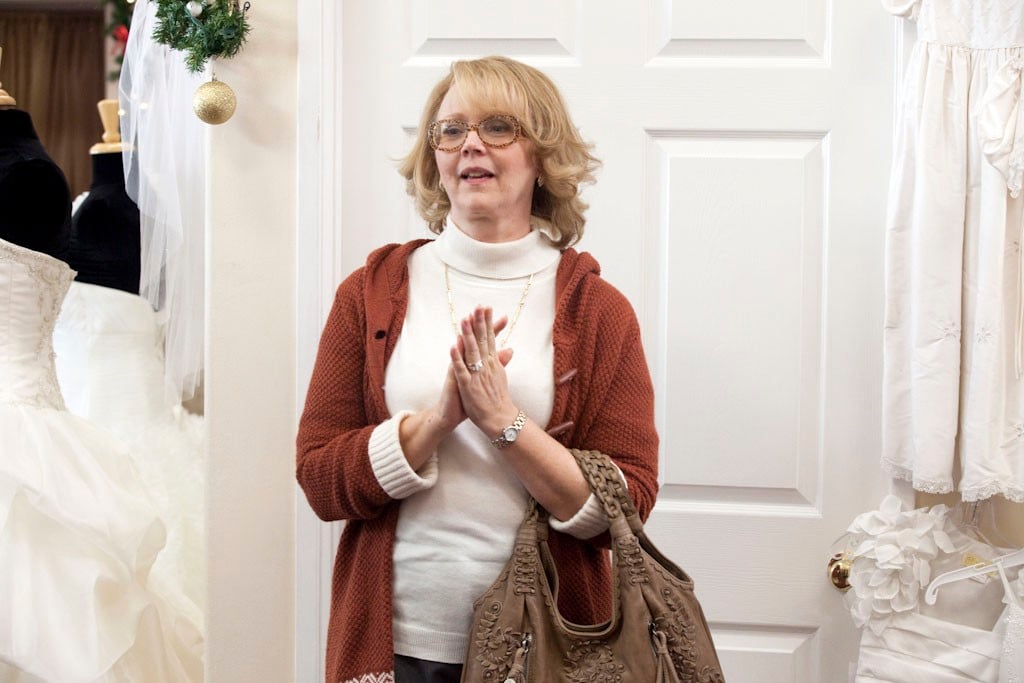 The movie follows the abrupt decisions taken by Hilary in order to conceal her heartbreak and devastation from her family. When her fiance ends up dumping her days before her family's Thanksgiving party, Hilary decides to hire an actor to head to her parent's house instead of facing the truth. This hallmark movie is directed by Jim Fall and features Jordan Bridges, Shelley Long, Bonnie Sommerville, Haylie Duff, and Sam McMurray. So, if you loved family secrets and duty-bound fake relationships in 'The Wedding Date,' then you will find 'Holiday Engagement' just as interesting.
7. Love Hard (2021)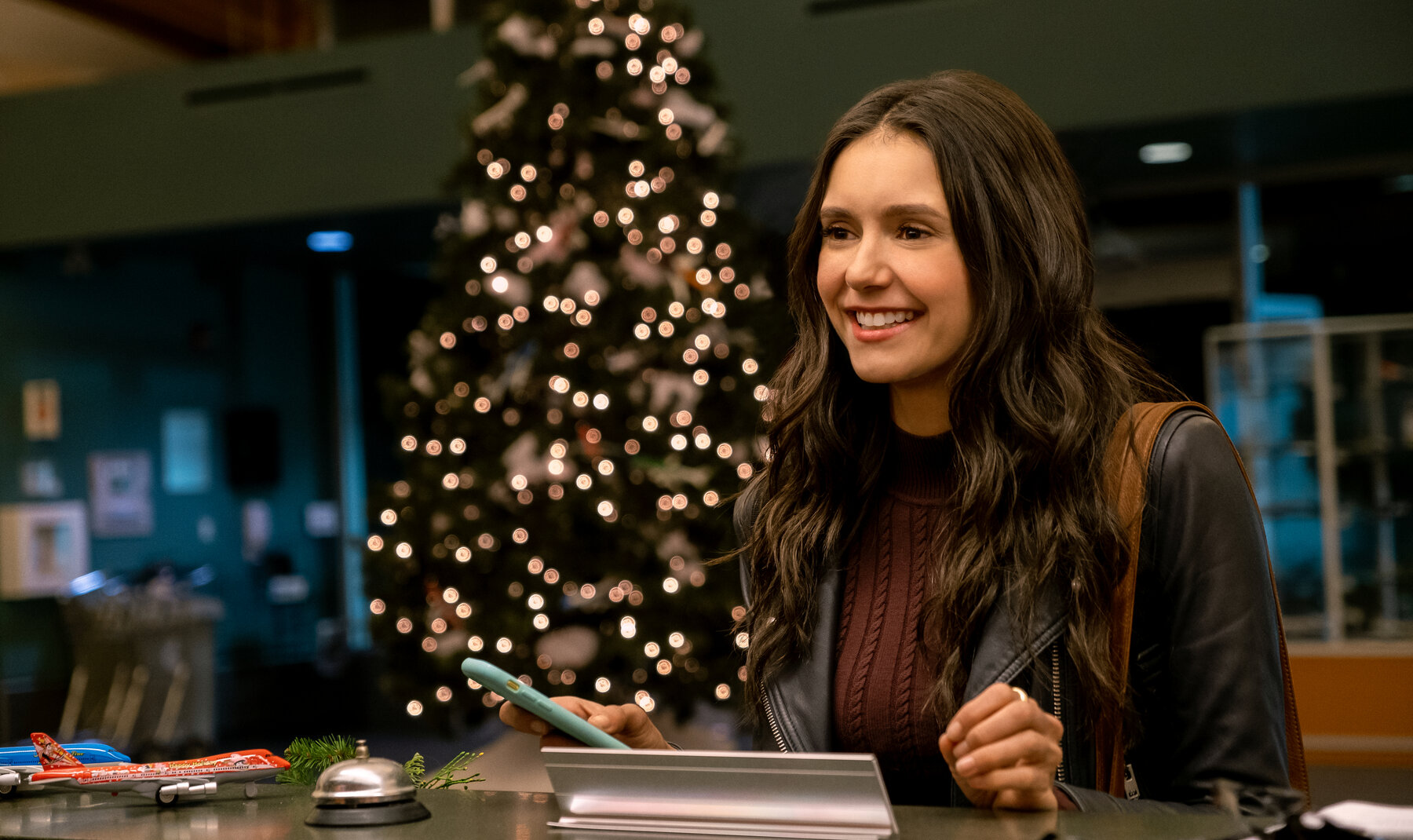 'Love Hard' follows the story of an easily-convinced writer from Los Angeles who ends up getting catfished. After regularly conversing with a guy on a dating app, Natalie is convinced she's met her match. However, when she decides to fly 3000 miles to surprise him on Christmas, the tables turn splendidly as Natalie finds herself stuck with Josh as his fake girlfriend, and mayhem follows.
Starring Nina Dobrev, Jimmy O. Yang, Darren Barnet, Harry Shum Jr., Mikaela Hoover, Rebecca Staab, and James Saito, this holiday romance also features the groundbreaking realizations that follow from fake dating. So, if you loved watching Kat's inner strife in 'The Wedding Date,' then you will enjoy director Hernan Jimenez's 'Love Hard' equally.
6. Plus One (2019)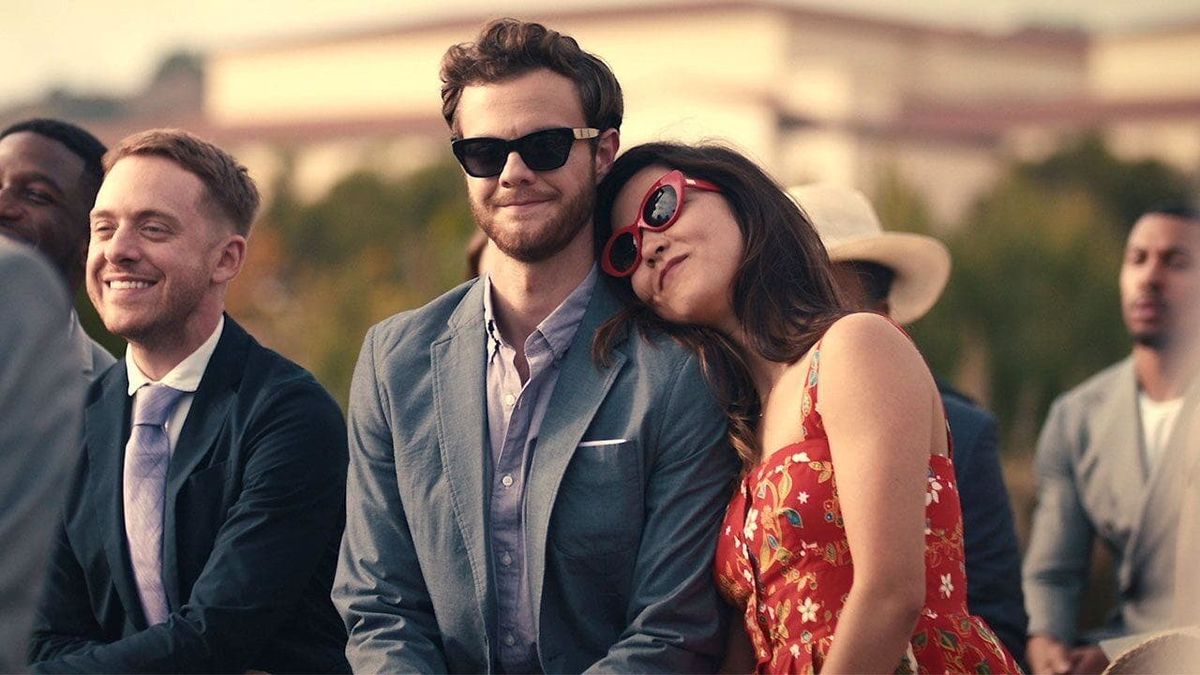 Yet another movie that encapsulates the pressure of wedding dates, 'Plus One' follows the story of longtime friends Ben and Alice agreeing to be each other's wedding dates for a busy wedding season. However, as the season follows suit, Alice and Ben find themselves gravitating towards each other.
The movie stars Maya Erskine, Jack Quaid, Anna Konkle, Alex Anfanger, Brianne Howey, Finn Wittrock and Victoria Park. The movie is directed by Jeff Chan and Andrew Rhymer and follows the endearing changes that culminate into wonderful endings. So, if you loved the chaotic events that brought the unlikely pairing together in 'The Wedding Date,' then you should watch 'Plus One' next.
5. The Big Wedding (2006)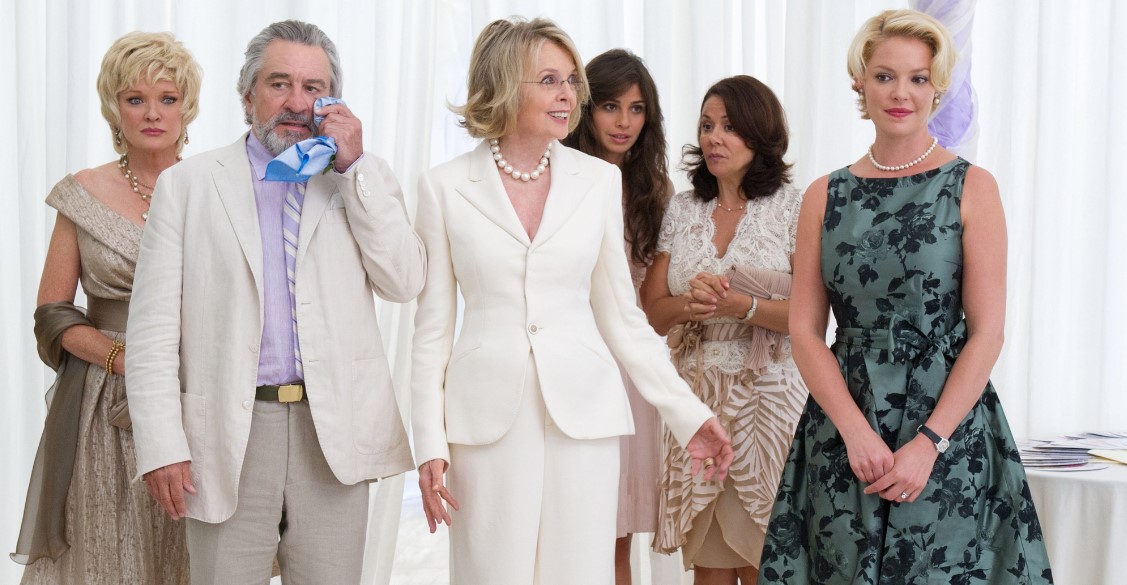 'The Big Wedding' showcases the chaos that weddings bring can also give way to endearing situations. In the pandemonium of a wedding house, Alejandro and Melissa find themselves escaping the bedlam created by their parents and siblings. The cast features an ensemble of Diane Keaton, Robert De Niro, Robin Williams, Susan Sarandon, Katherine Heigl, Amanda Seyfried, Topher Grace, Ben Barnes, Christine Ebersole, and David Rasche.
With secrets unfolding at each corner, you will find director Justin Zackham's 'The Big Wedding' to be an equally comedic and tumultuous concoction of marriage and chaos, making this the perfect movie to watch after, 'The Wedding Date.'
4. The Hired Heart (1997)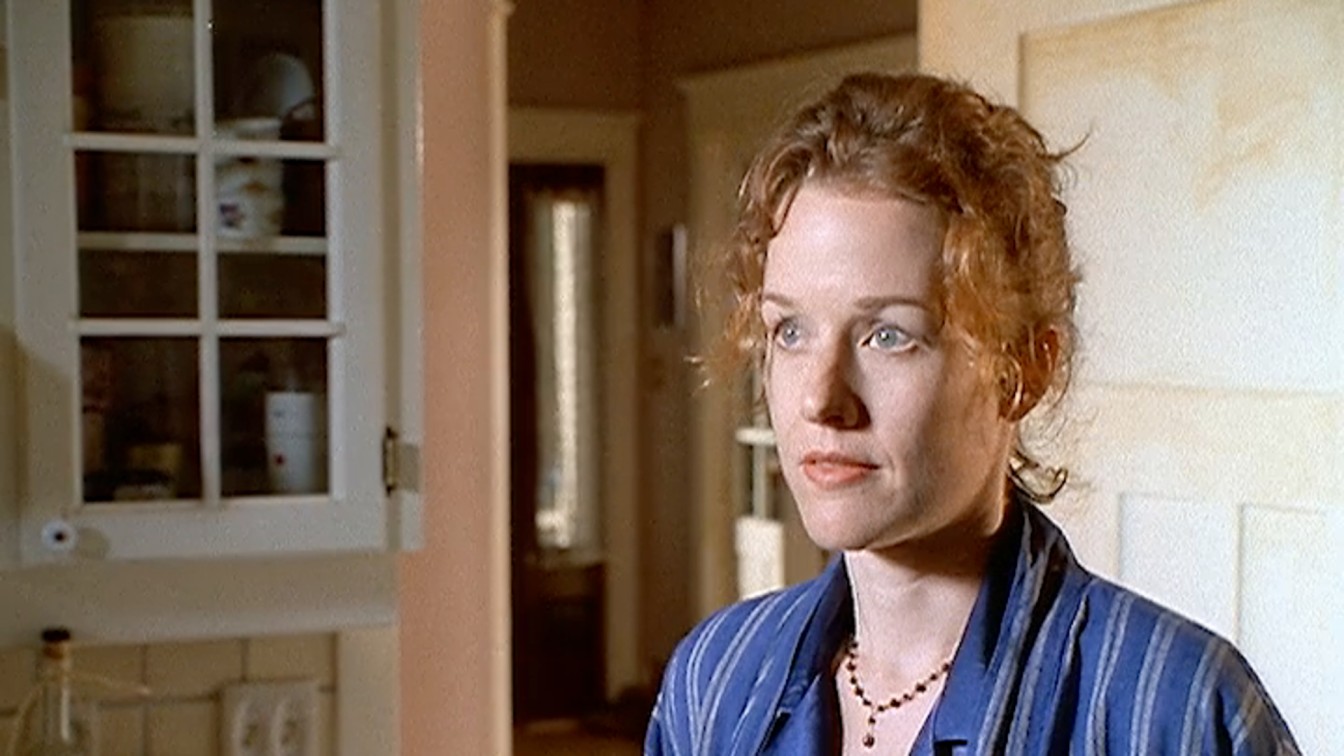 After the death of her husband, Garnet Hadley, a young widow, is persistently pushed by her father-in-law to find another man. With no intention to date or marry, Garnet finds herself hiring a male escort to pose as her lover and appease her father-in-law. The cast features Penelope Ann Miller, Brett Cullen, Barry Corbin, Graham Greene, and Barbara Gates Wilson. Directed by Jeremy Kagan, this romance film also features heartwrenching epiphanies, making this a good film to tune in to after watching, 'The Wedding Date.'
3. Wedding Season (2022)
'Wedding Season' follows the story of Asha and Ravi, two individuals who are consistently pushed to marry by their families. However, the two decide to one-up their families out of frustration and decide to pose as fiances during the wedding season to get prospective dates and matchmakers off their backs. With Pallavi Sharda, Suraj Sharma, Arianna Afsar, Rizwan Manji, Meher Pavri, Damian Thompson, and Rakhee Morzaria, the movie follows the drama and pomp of Indian weddings explicitly. So, if you loved Kate's idea of escaping marriage by introducing a fake boyfriend in 'The Wedding Date,' then you will find 'Wedding Season' equally entertaining.
2. Three of Hearts (1993)
Featuring Kelly Linch, William Baldwin, Sherilyn Fenn, Gail Strickland, and Joe Pantoliano, 'Three of Hearts' follows the complex matters of the heart that lead to inexplicable results. After getting dumped by her girlfriend Ellen, Connie decides to hire a male prostitute to break her bisexual girlfriend's heart. However, the dynamics soon change when matters of the heart come into play.
Directed by Yurek Bogayevicz, 'Three of Hearts' features the baffling epiphanies that follow from the surprising matters of the heart. With weddings and love triangles, 'Three of Hearts' will showcase a number of themes seen in 'The Wedding Date,' making this the perfect movie for you to watch next.
1. Pretty Woman (1990)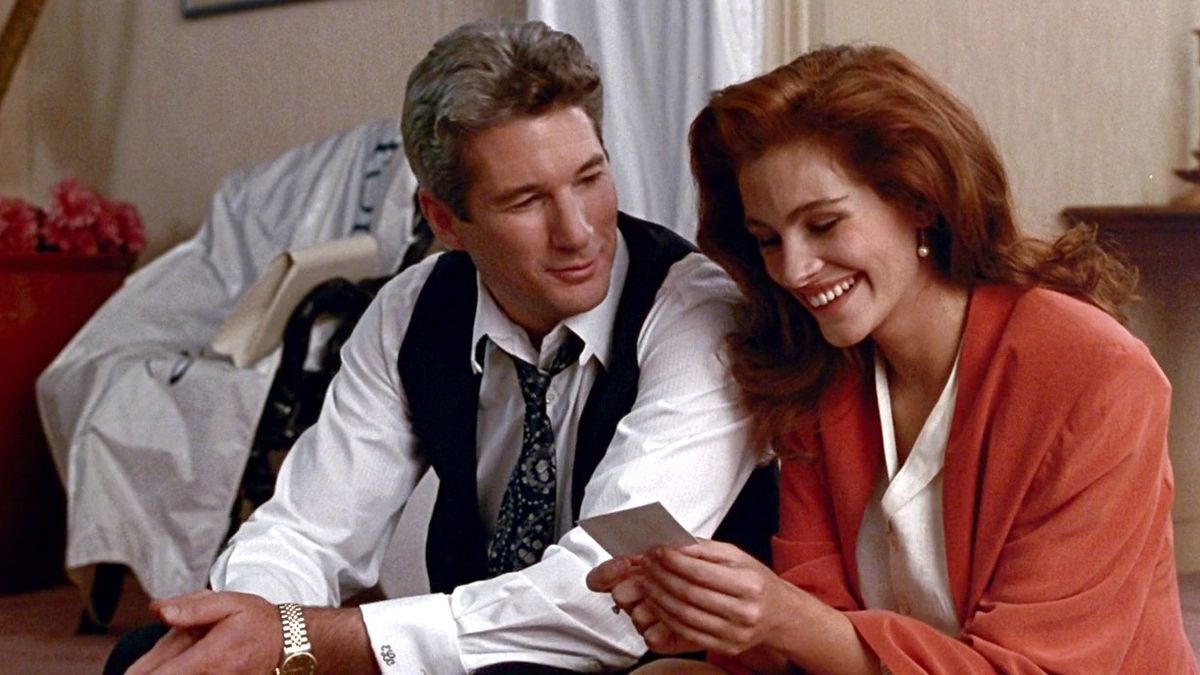 This critically acclaimed cult classic may not feature a wedding but still follows the story of a brewing romance in the most unlikely dynamics. The movie follows the story of Edward, a businessman, on a work trip to Los Angeles. After picking up a sex worker named Vivian on a whim, the two end up spending the weekend together and getting close. However, with the abysmal realities that lurk close by, their courtship faces a number of struggles.
The cast features Julia Roberts, Richard Gere, Laura San Giacomo, Hector Elizondo, Hank Azaria, Larry Miller, and Dey Young. Directed by Garry Marshall, 'Pretty Woman' also features the coming together of incompatible realms, making this the perfect movie for you to watch after, 'The Wedding Date.'
Read More: Is The Wedding Date Based on a True Story?