CBS' 'Fire Country' is a drama series that chronicles Bode Donovan, a man held captive for his past actions. After being locked up, he joins a prison-release firefighting program to redeem his image. Fate takes him to the old town where he grew up for his novel duty, and now he must face his past as he battles against the fires of Northern California, along with his teammates.
Created by Tony Phelan, Joan Rater, and Max Thieriot, the show effortlessly explore Bode's inner turmoil. Moreover, the Max Thieriot, Billy Burke, and Kevin Alejandro starrer series is lively, emotional, and full of action sequences. If you want to relive the experience of watching it as you wait for the next season, here are some other recommendations for you to binge. You can watch most of these shows like 'Fire Country' on Netflix, Amazon Prime, and Hulu!
8. Fire Chasers (2017)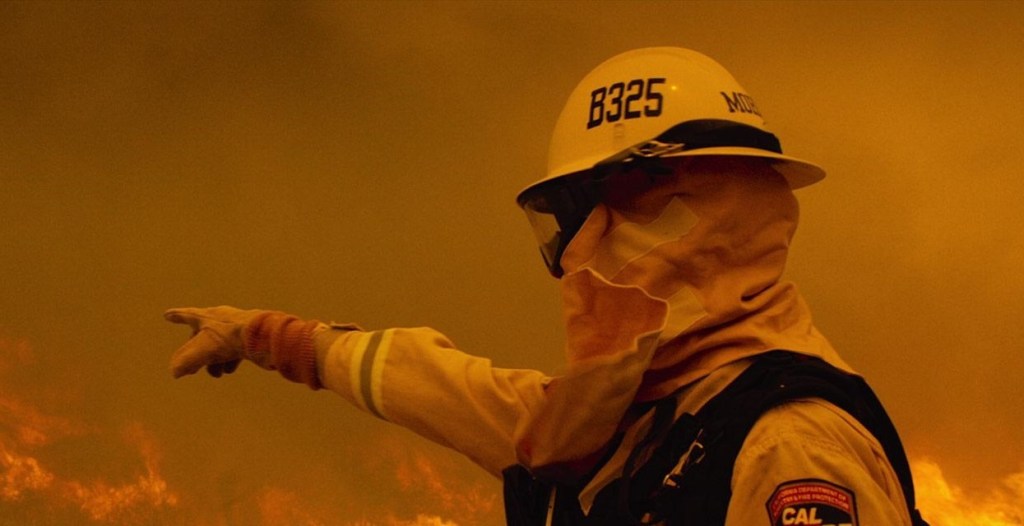 Directed by Julian T. Pinder, 'Fire Chasers' captures the complex challenges firefighters face in battling flames during the 2016 California fire season. The docuseries provides a unique perspective, showcasing on-helmet camera shots and close-up firefighting footage, offering an intimate view of the dangerous risks and obstacles that these brave individuals confront on the frontlines of these destructive infernos.
The show immerses viewers in action, enabling them to experience the intense emotions and complex challenges of the men and women fighting to save lives and protect property. For the ones who loved 'Fire Country' for its action, tune into 'Fire Chasers' and experience the real deal in this documentary series!
7. Black Bird (2022)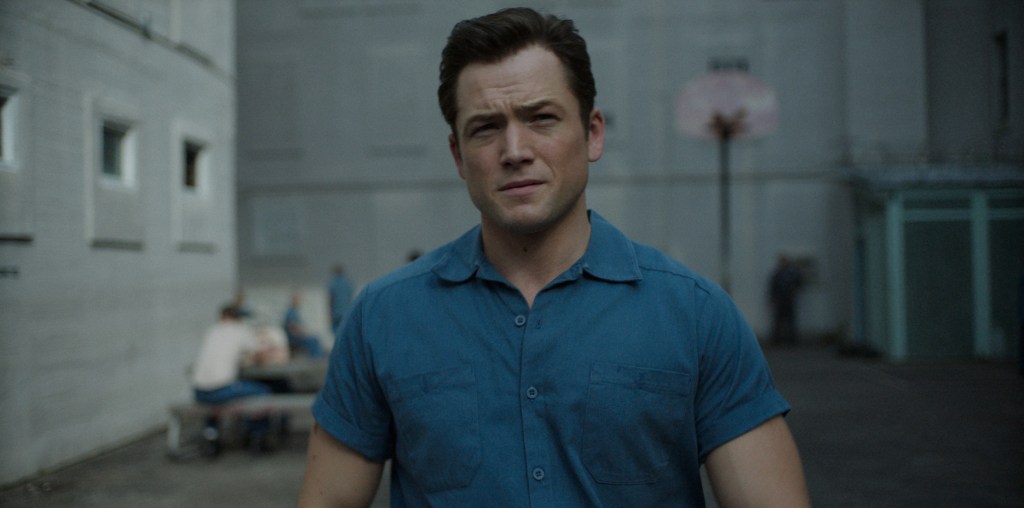 Jimmy Keene manages to cut a deal with the FBI to have a fully commuted sentence in exchange for his service as a mole in a maximum security prison. He must use his charismatic personality to make Larry Hall (a serial killer) confess and give information about the bodies of the women he murdered. After a life of crime and imprisonment, this is a golden opportunity for redemption for Jimmy, as it was for Bode in 'Fire Country.' 'Black Bird' is based on James Keene and Hillel Levin's autobiographical novel. The crime drama show is developed by Dennis Lehane, with a talented star cast featuring Taron Egerton, Paul Walter Hauser, and Sepideh Moafi.
6. Tacoma FD (2019- )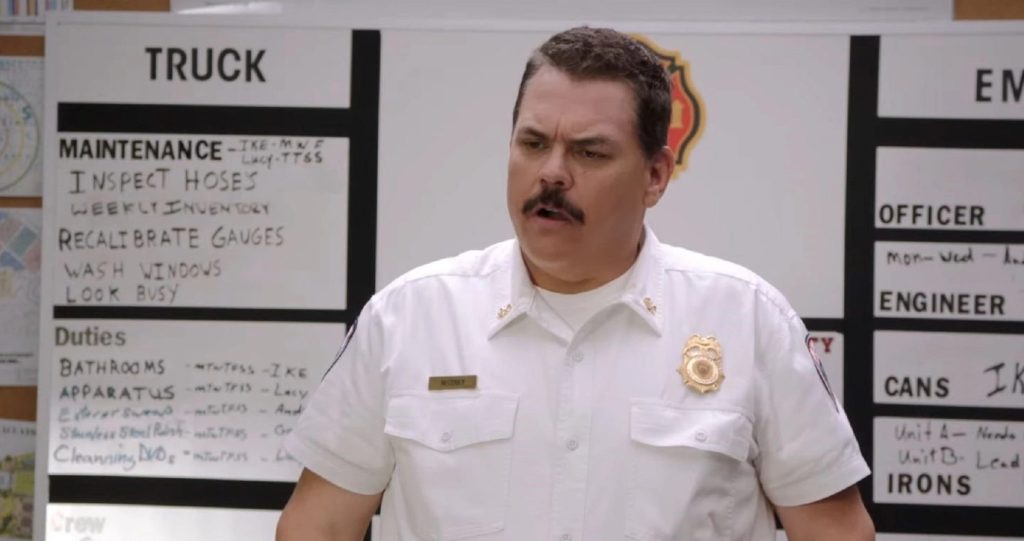 'Tacoma FD' is not nearly as severe or brutal as 'Fire Country,' and it leans more toward the light-hearted side; being a sitcom about firefighters, it undoubtedly has some unique takes on the profession. The show zooms into a firehouse in Tacoma, Washington, and features the most underwhelming aspects of firefighting. Chief Terry McConky and Captain Eddie Penisi are interesting seniors who hold the group together as they do petty firefighter business, making for an epic situational comedy. The series is created by Kevin Heffernan and Steve Lemme, who also star in it alongside Eugene Cordero, Hassie Harrison, Marcus Henderson, and Gabriel Hogan.
5. Rescue Me (2004-2011)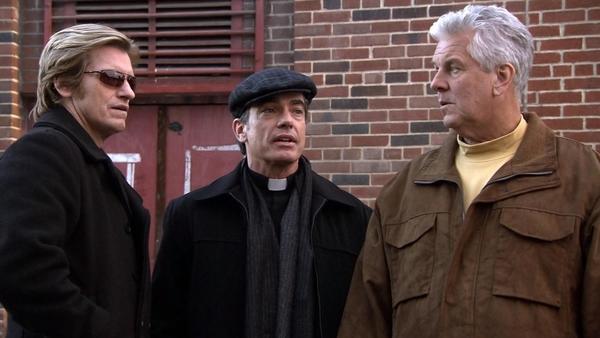 'Rescue Me' is a hilarious comedy drama show starring Denis Leary, John Scurti, and Daniel Sunjata. Created by Leary and Peter Tolan, it revolves around Tommy Gavin, a New York City firefighter. He's a misunderstood man, whom people always take for a selfish person, but he sincerely cares about others' well-being. After the 9/11 attack, Tommy falls prey to survivor guilt, PTSD, and alcoholism. The dynamics he shares with his teammates are just as wholesome and unique as those in 'Fire Country.' Besides, they are both stories of troubled men who found solace in a brave yet dangerous profession, i.e., firefighting.
4. 9-1-1 (2018- )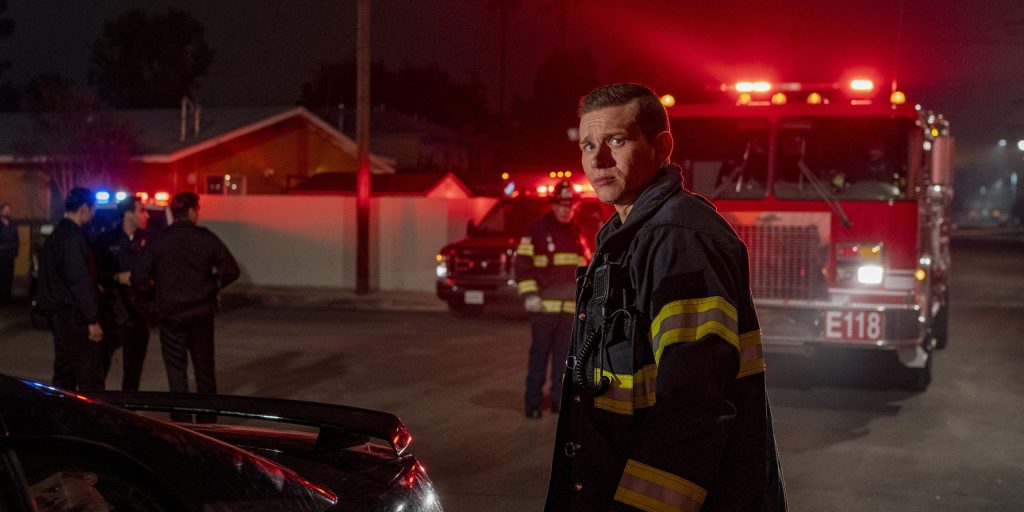 In '9-1-1,' viewers get a thrilling look into the lives of Los Angeles' first responders as they navigate dangerous, high-pressure situations. The procedural drama show highlights the daily struggles of police officers, firefighters, paramedics, and dispatchers, both on and off the job. Amidst the unpredictability of their work, they are unwavering in their commitment to the safety and well-being of the public, often sacrificing their own needs for the greater good.
Whether confronting shocking emergencies or battling personal demons, these first responders remain steadfast in their dedication to saving lives and serving their community. This quality also reflects in Bode from 'Fire Country.' The show is created by Ryan Murphy, Brad Falchuk, and Tim Minear, and commendable actors like Angela Bassett, Peter Krause, and Oliver Stark are seen in powerful performances.
3. Station 19 (2018- )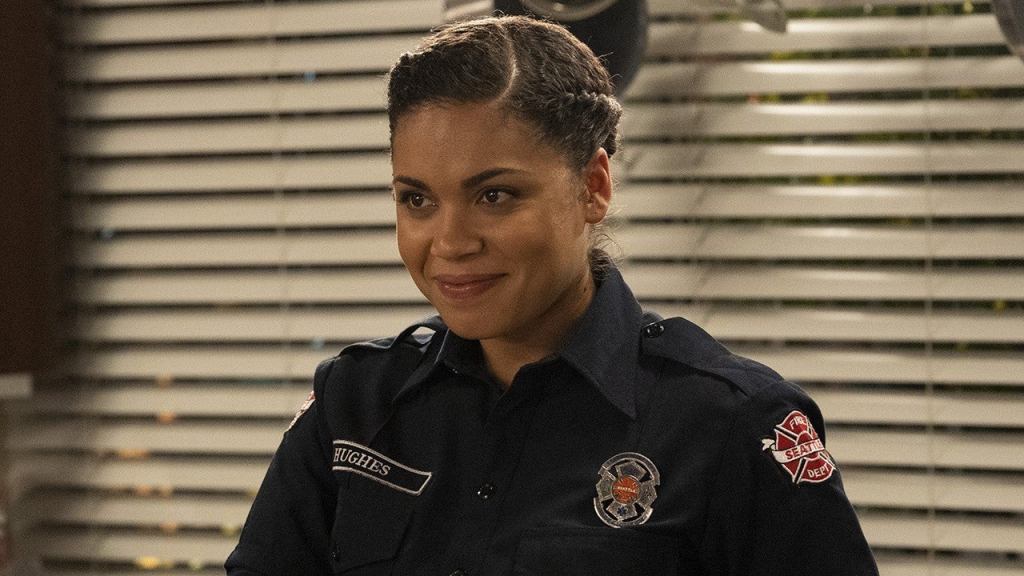 Station 19 is the focal point of the series, featuring the Seattle Fire Department's firefighters at all levels, from captain to rookie. The show explores the team's personal and professional lives as they work together to tackle challenging situations in their community. 'Station 19' is the spin-off of the widely popular show, 'Grey's Anatomy.' The action drama series is created by Stacy McKee, and instead of focusing on one character as they did in 'Fire Country,' it sheds light on the troubles of all characters. Furthermore, the show stars some of the most prominent actors in the industry, like Jaina Lee Ortiz, Jason George, and Grey Damon.
2. The Smoke (2014)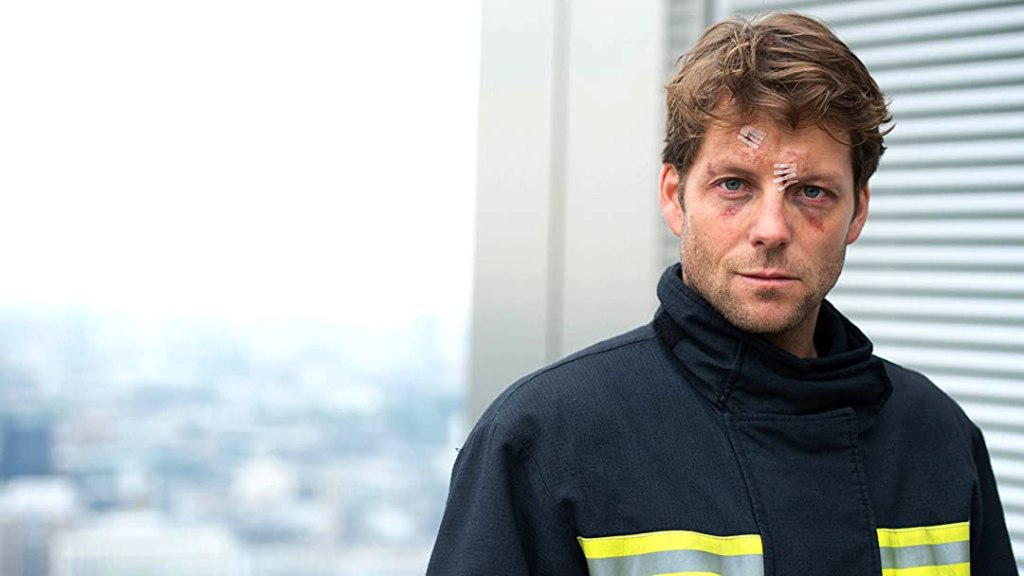 'The Smoke' is a high-engaging drama series starring Jamie Bamber, Jodie Whittaker, and Rhashan Stone, and is created by Lucy Kirkwood. White Watch, a team of London firefighters, takes center stage in the show as they embark on adrenaline-fueled adventures. Kev, who was injured and betrayed during his most challenging fire, leads the crew. His girlfriend Trish and colleague Mal support him as he returns to work. Alongside them, fearless Ziggy and mysterious newcomer Dennis make up the rest of the team. Together, the group faces dangerous situations and works tirelessly to keep the city safe, relying on each other for support and strength, as Bode's group did in 'Fire Country.'
1. Chicago Fire (2012- )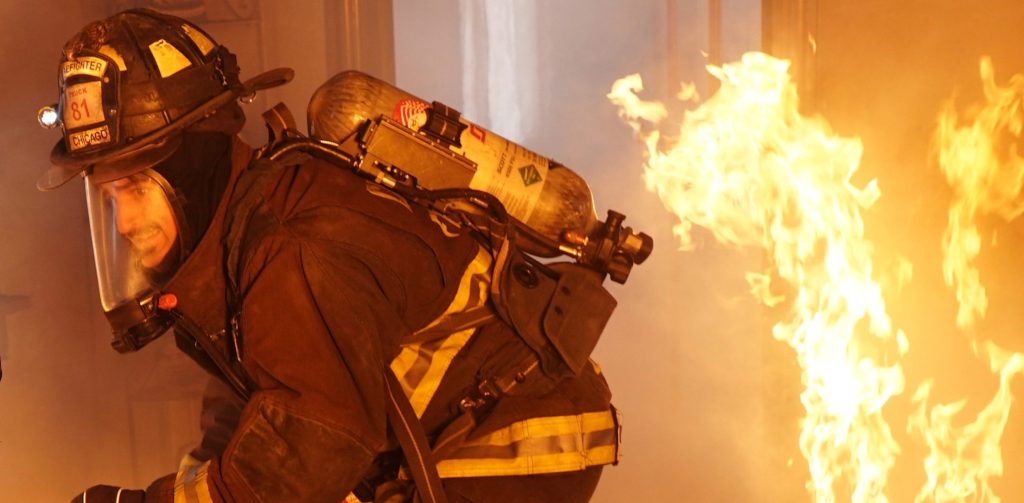 'Chicago Fire' is an action drama series created by Michael Brandt and Derek Haas and features brilliant actors like Jesse Spencer, Taylor Kinney, and Monica Raymund. It depicts the story of the brave souls who work at the Chicago Fire Department. Lt. Matthew Casey, the chief of Truck 81, and Lt. Kelly Severide, the rescue squad leader, are at odds after the death of firefighter Andrew Darden. This results in a division of loyalties.
However, the team comes together when firefighter Christopher Herrmann is nearly killed. Newcomer Peter Mills, following in his father's footsteps, joins the team and tries to find his place. Under the guidance of Battalion Chief Wallace Boden, the team is a family that supports each other through life or death situations and shares strong dynamics like the colleagues in 'Fire Country.'
Read More: Where is CBS' Fire Country Filmed?