'Wilderness' is a gripping British thriller series created by Marnie Dickens and directed by So Yong Kim, adapted from B.E. Jones' eponymous novel. Anchored by the remarkable talents of Jenna Coleman and Oliver Jackson-Cohen, the Prime Video production revolves around Liv and Will, played by the aforementioned actors. The narrative unfolds as Liv confronts the harsh reality that her seemingly idyllic marriage is marred by her husband's infidelity, shattering her world.
Despite his earnest pleas, Liv reluctantly agrees to embark on a journey with him, ostensibly to salvage their relationship. However, lurking beneath the surface is Liv's clandestine agenda, setting the stage for a suspenseful and emotionally charged story. Step into the thrilling 'Wilderness' and explore a world of secrets, lies, and unexpected twists – then get ready for these shows that keep you on the edge of your binge-watching seat. You can watch most of these shows similar to 'Wilderness' on Netflix, Hulu, or Amazon Prime.
8. Dark Desire (2020-2022)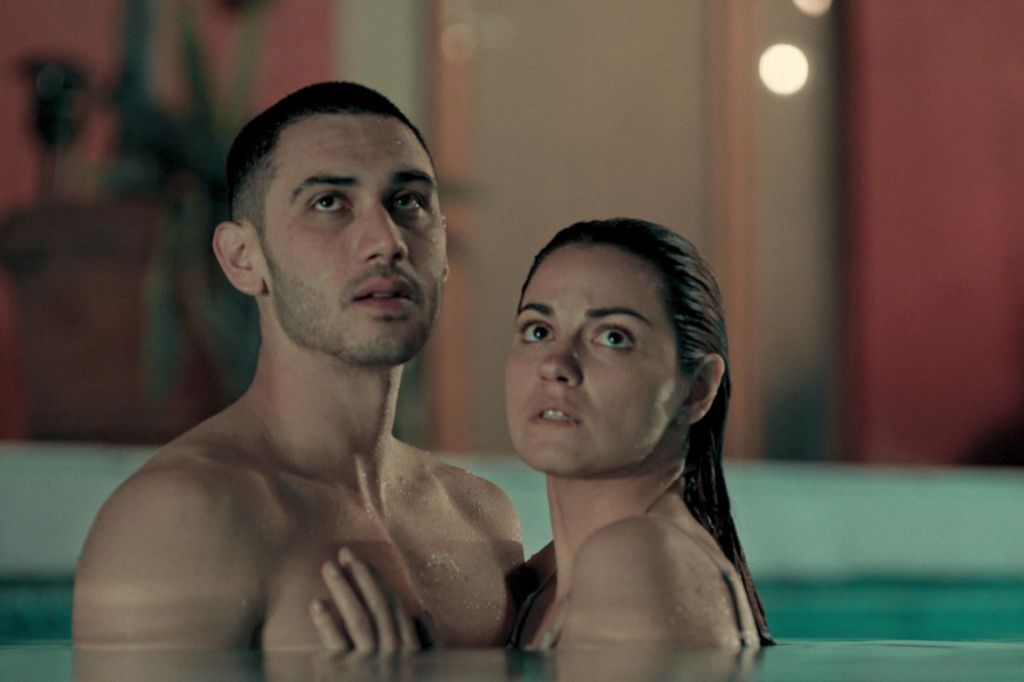 'Dark Desire' is a thrilling Mexican drama series crafted by creator Leticia López Margalli, featuring a talented ensemble including Maite Perroni, Erik Hayser, Alejandro Speitzer, María Fernanda Yepes, Regina Pavón, and Jorge Poza. At its heart, the series delves into Alma's life (Maite Perroni), a law professor with secrets, and her complex marriage to Leonardo (Jorge Poza), a judge concealing his own mysteries.
Their story intersects with Darío (Alejandro Speitzer) and Esteban (Erik Hayser), a police officer, as suspense and intrigue intensify. In a similar vein to 'Wilderness,' 'Dark Desire' explores the intricate webs of relationships, hidden truths, and the dark consequences that can arise when secrets come to light.
7. Love & Death (2023)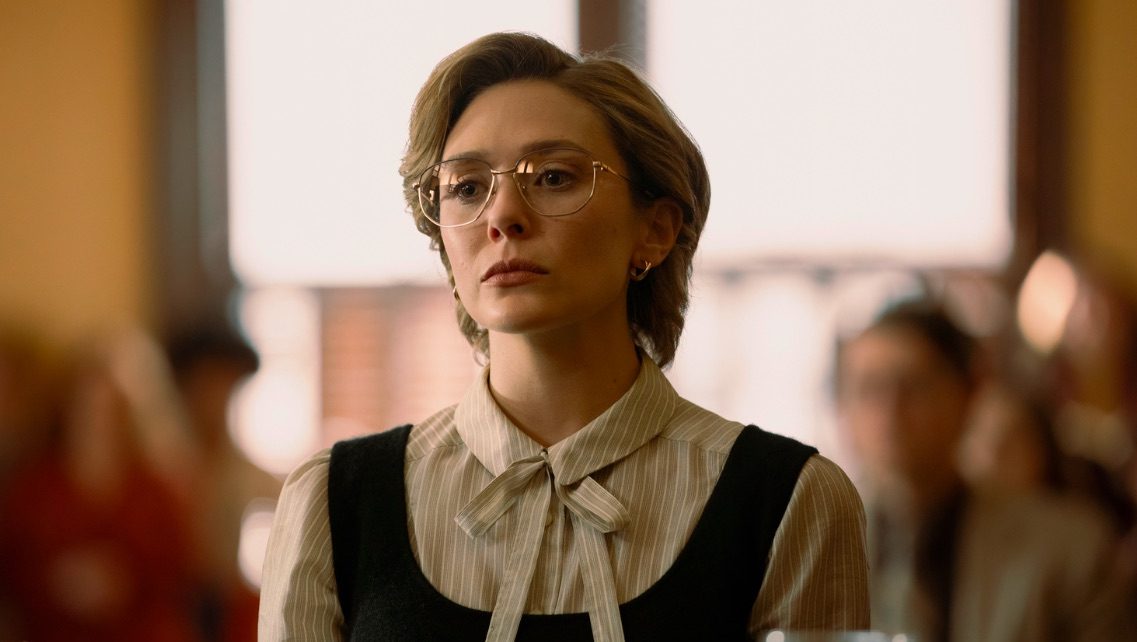 In 'Love & Death,' the brilliant Elizabeth Olsen takes the spotlight, illuminating the gripping true crime drama miniseries directed by Lesli Linka Glatter and Clark Johnson, and masterfully penned by David E. Kelley. The series draws inspiration from the real-life tale of Candy Montgomery, an unassuming housewife from Wylie, Texas, as she navigates the labyrinth of suburban life in the late 1970s.
Caught in the web of infidelity, her involvement with a church friend takes a deadly turn, propelling her onto the courtroom stage. Joining Olsen is a stellar ensemble cast, including Jesse Plemons, Lily Rabe, Patrick Fugit, Krysten Ritter, Tom Pelphrey, Elizabeth Marvel, and Keir Gilchrist. Together, they breathe life into a story that unravels the complexities of desire, betrayal, and the shocking consequences that ensue, all echoing the suspenseful intrigue of 'Wilderness.'
6. Obsession (2023)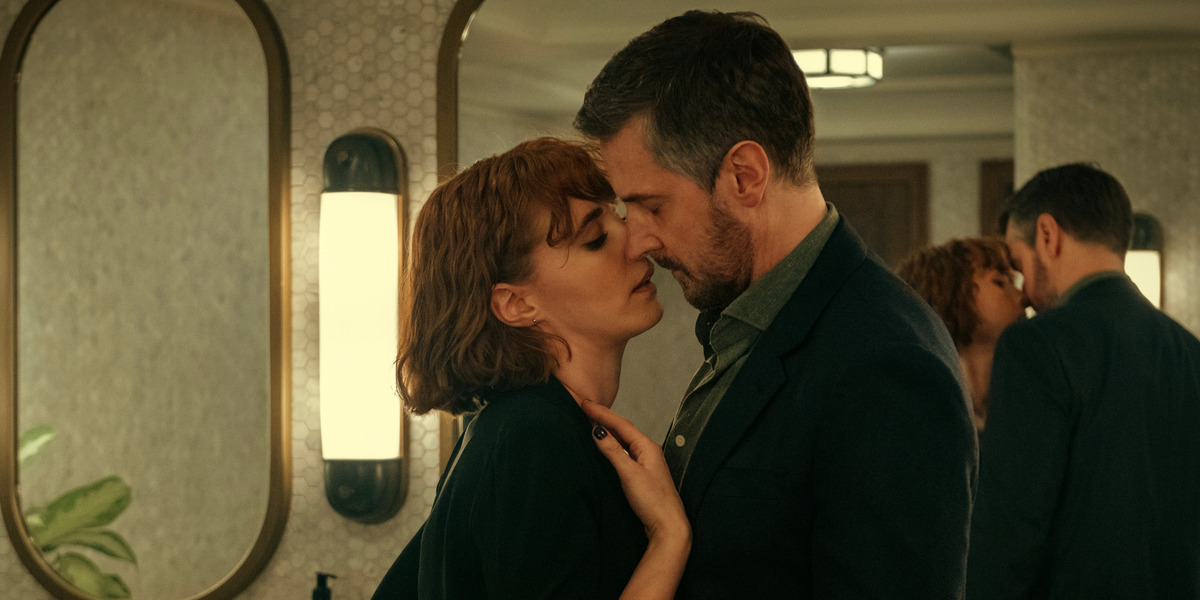 'Obsession' is an electrifying British thriller miniseries, a compelling collaboration between co-writers Morgan Lloyd Malcolm and Benji Walters, adapting Josephine Hart's evocative novel 'Damage' (1991). This suspenseful journey features a stellar ensemble cast comprising Charlie Murphy, Richard Armitage, Indira Varma, and Sonera Angel.
The plot unfolds around William, a skilled surgeon whose life takes an unexpected and perilous turn when he embarks on a forbidden affair with none other than Anna, his son Jay's betrothed. As William's infatuation deepens, the boundaries blur, endangering not only his career but also his very existence. In a tale that echoes the gripping intrigue of 'Wilderness,' 'Obsession' unravels the harrowing consequences of a relentless fixation.
5. Anatomy of a Scandal (2022)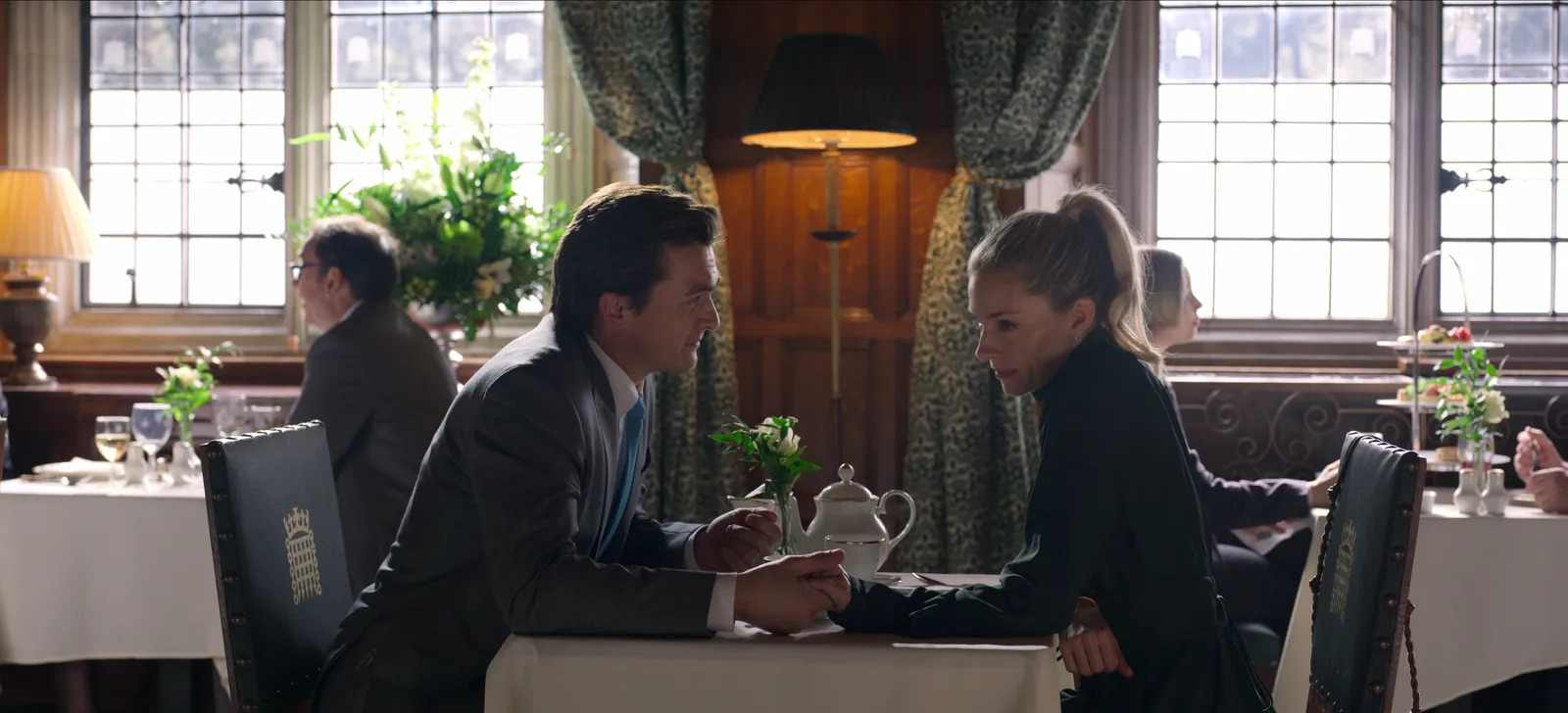 'Anatomy of a Scandal' emerges as a riveting British thriller drama miniseries, masterfully crafted by the talented duo of David E. Kelley and Melissa James Gibson. It takes inspiration from the eponymous novel by Sarah Vaughan, venturing deep into the complex world of politics, scandal, and consequences. At the center of this gripping narrative is Sophie Whitehouse, the resilient wife of British Tory MP James Whitehouse. Sophie's world is shattered when she discovers her husband's affair with Olivia Lytton, a trusted aide.
The revelation thrusts their lives into the unforgiving spotlight, compelling Sophie to confront the aftermath of her husband's devastating actions. As if this turmoil weren't enough, James finds himself accused of a heinous crime — the rape of Olivia — leading to a high-stakes trial that will reshape their futures. In this compelling drama, Sienna Miller and Rupert Friend deliver powerful performances, making 'Anatomy of a Scandal' a must-watch for those who crave the intense intrigue reminiscent of 'Wilderness.'
4. Behind Her Eyes (2021)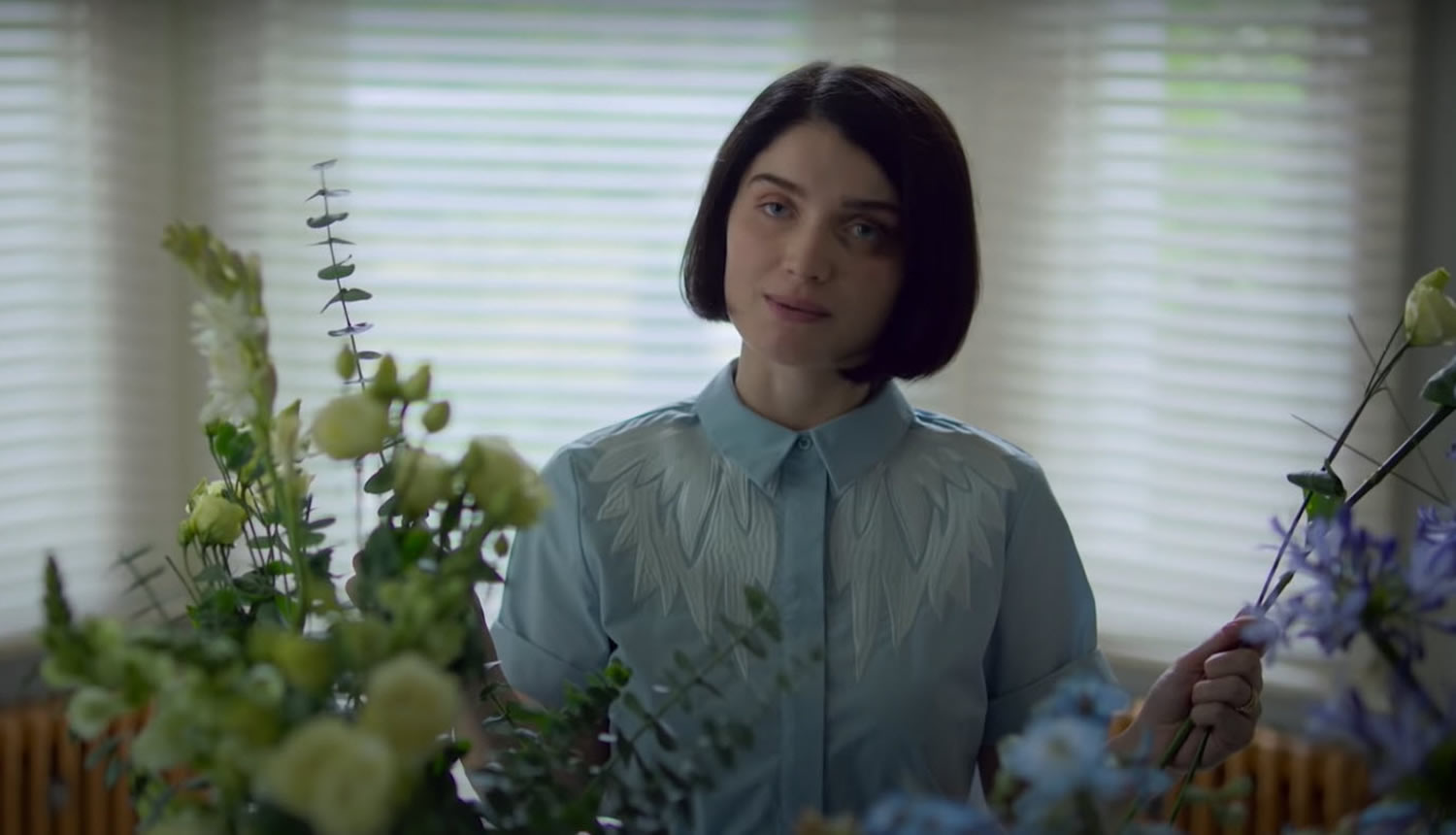 'Behind Her Eyes' unfolds as an enigmatic British noir, tinged with supernatural elements and psychological thrills. This web series, skillfully orchestrated by creator Steve Lightfoot, draws its essence from Sarah Pinborough's gripping 2017 novel of the same name. The limited series boasts a remarkable cast, including Simona Brown, Tom Bateman, Eve Hewson, and Robert Aramayo. It charts the tumultuous journey of Louise, a single mother whose life takes a surreal detour when she embarks on a passionate affair with her new employer, David.
The narrative takes an even stranger twist as Louise forges an improbable friendship with David's wife, Adele. What initially appears as an unconventional love triangle swiftly evolves into a harrowing tale of psychological intrigue, where secrets shroud reality, and trust becomes an elusive specter. 'Behind Her Eyes' is a compelling exploration of suspense and the unnerving revelation that nothing and no one is quite what they seem – a thematic kinship with the suspenseful narrative of 'Wilderness.'
3. Doctor Foster (2015-2017)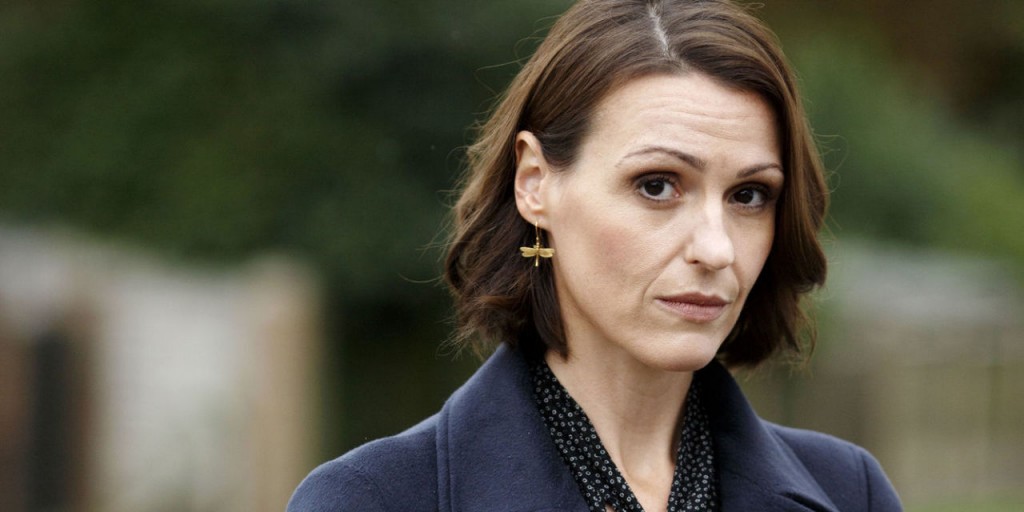 'Doctor Foster' is a spellbinding British psychological thriller, meticulously shaped by the creative genius of Mike Bartlett. In the heart of the story stands Gemma Foster, brought to life by the remarkable Suranne Jones, a doctor consumed by suspicion as she grapples with the belief that her husband, Simon (Bertie Carvel), is ensnared in an extramarital affair. As Gemma embarks on her relentless pursuit of the truth, her relentless quest leads her down a treacherous path where her sanity slowly unravels, and her life teeters on the brink of chaos.
This show is like a British second cousin to 'Gone Girl.' This compelling narrative draws its inspiration from the timeless Greek myth of Medea, a betrayed wife who exacted chilling revenge upon her unfaithful husband and his new bride. Much like the riveting suspense of 'Wilderness,' 'Doctor Foster' delves into the depths of marital turmoil, unveiling hidden secrets and illuminating the chilling consequences of jealousy and betrayal.
2. Tell Me Lies (2022-)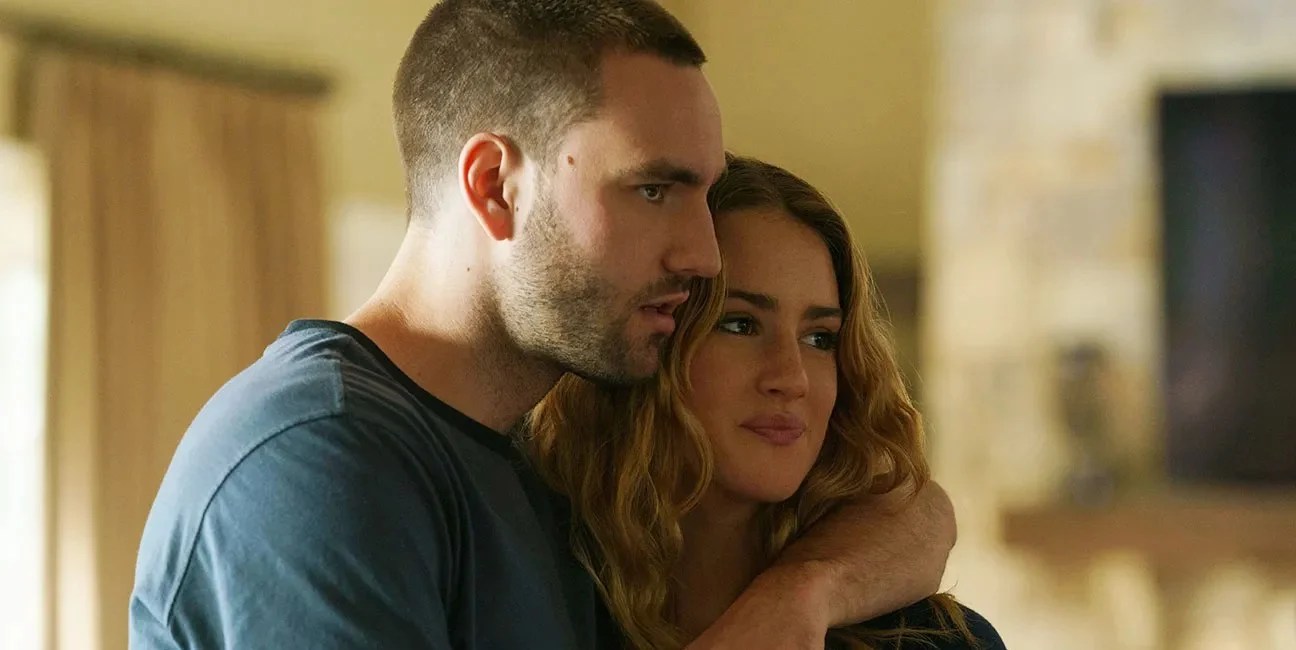 'Tell Me Lies' unfolds as a captivating drama streaming television series, conceived by the imaginative mind of Meaghan Oppenheimer. Drawing inspiration from Carola Lovering's gripping 2018 novel of the same name, this narrative is set in the backdrop of a fictitious upstate New York institution named Baird College. The story unfurls in 2007, introducing us to college freshmen Lucy Albright, portrayed by Grace Van Patten, and college junior Stephen DeMarco, embodied by Jackson White.
What begins as a seemingly ordinary campus romance swiftly metamorphoses into a tumultuous and irresistible affair that spans a period of eight years. Amidst the allure of their passionate entanglement, the lives of Lucy and Stephen, as well as those in their orbit, undergo profound and lasting transformations. 'Tell Me Lies' and 'Wilderness' both dive deep into the complexities of relationships, exposing the consequences of secrets, infidelity, and the emotional turmoil that ensues as characters grapple with their choices and desires.
1. Fatal Attraction (2023)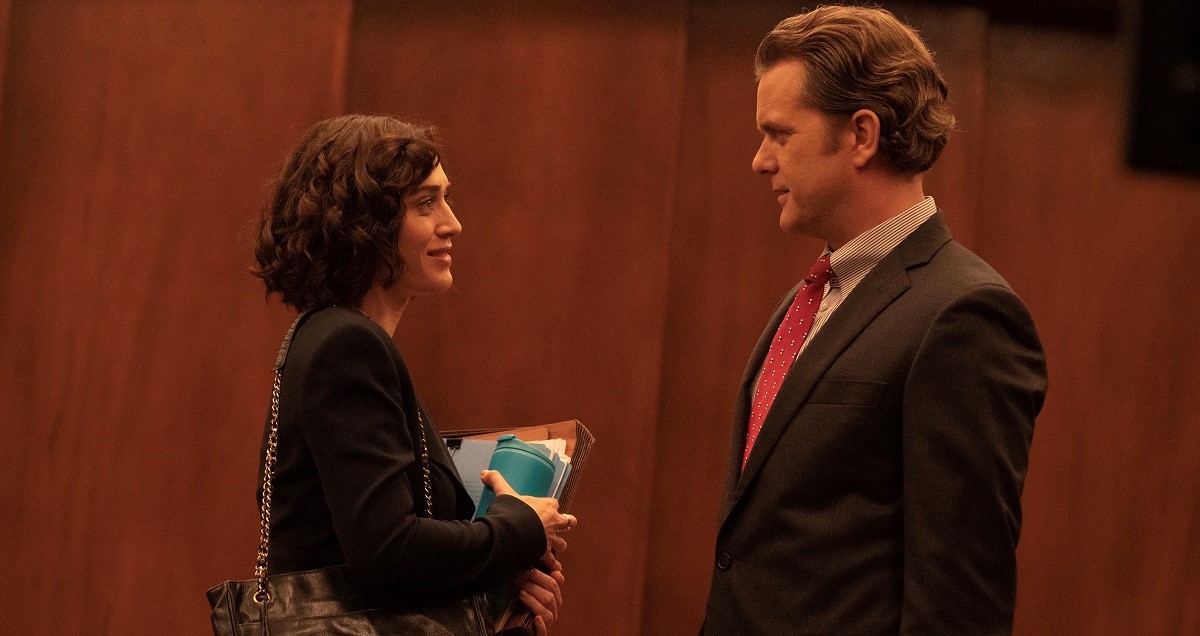 'Fatal Attraction' emerges as an alluring psychological thriller TV series, meticulously crafted by Alexandra Cunningham and Kevin J. Hynes, drawing its inspiration from the 1987 film scripted by James Dearden. With a stellar ensemble cast including Joshua Jackson, Lizzy Caplan, Amanda Peet, Toby Huss, and Brian Goodman, the show ventures into a world where a scorching affair hurtles headlong into perilous terrain.
In this seductive tale of desire and danger, sparks ignite, hearts race and consequences loom large as a woman vehemently resists her married lover's desperate attempts to sever their illicit connection. The themes that resonate deeply between 'Fatal Attraction' and 'Wilderness' encompass the treacherous spiral of forbidden affairs and the profound exploration of the fallout from infidelity and deceit.
Read More: Best Infidelity movies