We all know those annoying faces which appear in every other movie, playing almost the same character they've played before. Be it a subject-matter expert (like a scientist or a doctor), a socially awkward teenager with people issues or a middle-aged bearded goalless man, all these stereotyped roles are subject only to the actor's choice who's playing them.
Though sometimes we expect these very actors to reprise their "same character" roles every time, a bit of freshness every now and then wouldn't be bad either. While aplenty, I'll limit this list to the 16 best, 16 "glorious" roles in various movies which reminded us of the other similar ones and we fell prey to being confused if we were watching the right movie. Roles so cliché that we somehow thought the movie we're watching is some kind of a spinoff of another. Can anyone think of them as versatile "actors" at all? Well, we don't know yet. So, sit back and relax, because you're all well-versed with these roles, and also, not many spoilers this time. Here goes the list of actors who play almost the same character in every movie.
16. Vince Vaughn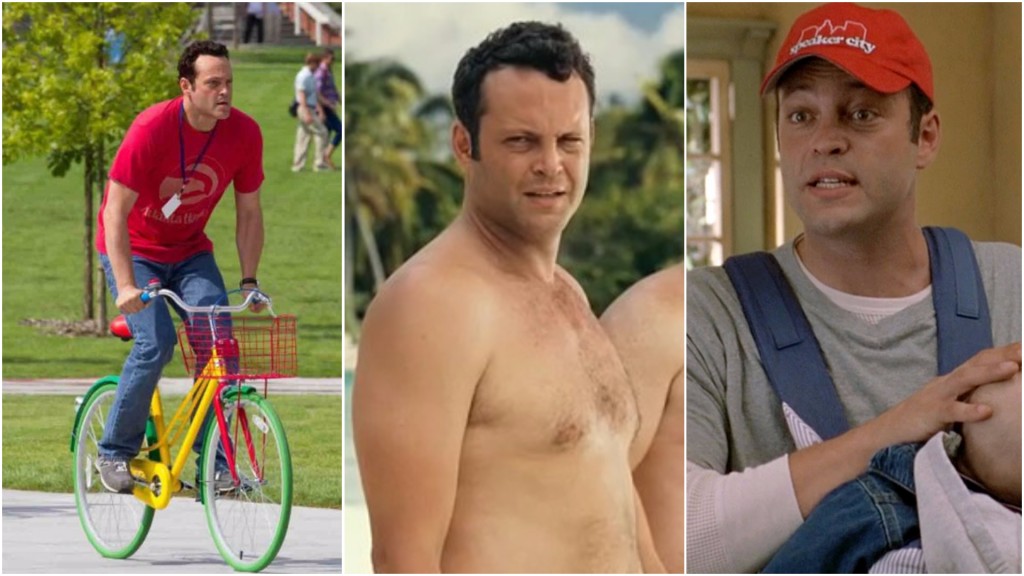 Frequently appears as – A loved, untidy and eccentric character in comic roles, with a cynical sense of humour who needs to figure a lot with his life. Notable Exceptions – Clay Pigeons (1998), The Lost World: Jurassic Park (1997)
Should any casting director look for a good-old man with a squeaky sense of humour and an okayish persona, Vince Vaughn would probably be the go-to person. We've seen all his works from primarily monotonous ones like 'Old School (2003)' and 'Couples Retreat (2009)' to pretty damn serious ones like 'Clay Pigeons (1998)'. His roles after 'The Lost World: Jurassic Park (1997)' have primarily been limited to comedies and being weirdos. We would love seeing him reprise some action or romantic roles which he also is probably vying for.
Read More: Richest Actors in the World
15. Adam Sandler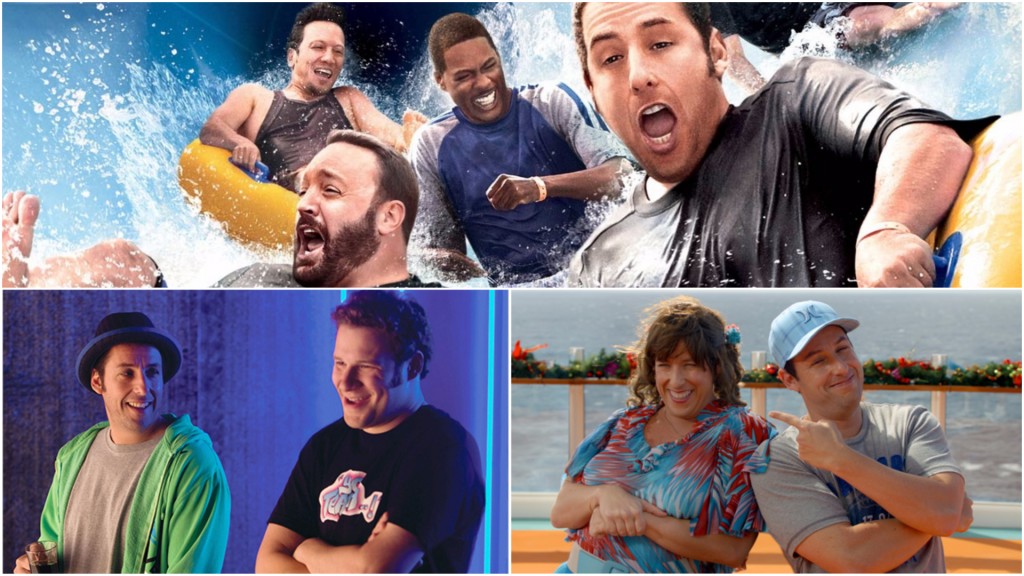 Frequently appears as – An irritable guy in comic roles, with loads of curiosity and lots to learn. Notable Exceptions – Punch-Drunk Love (2002)
We all know a grown ass man who looks like he's on an advert all the time but without any mentoring, or even a millimetre of beard. From playing a foster father to a video-game enthusiast turned alien-fighter, Adam Sandler has probably played all his childhood dream roles on the big screen, with a brand-name attached to himself every now and then. As far as versatility is concerned, he's been limiting himself to comedies and romcoms and a few dramas, but nonetheless, he remains to be one of the most stereotyped actors suited to his own needs.
Read More: Richest Actresses in the World
14. Helena Bonham Carter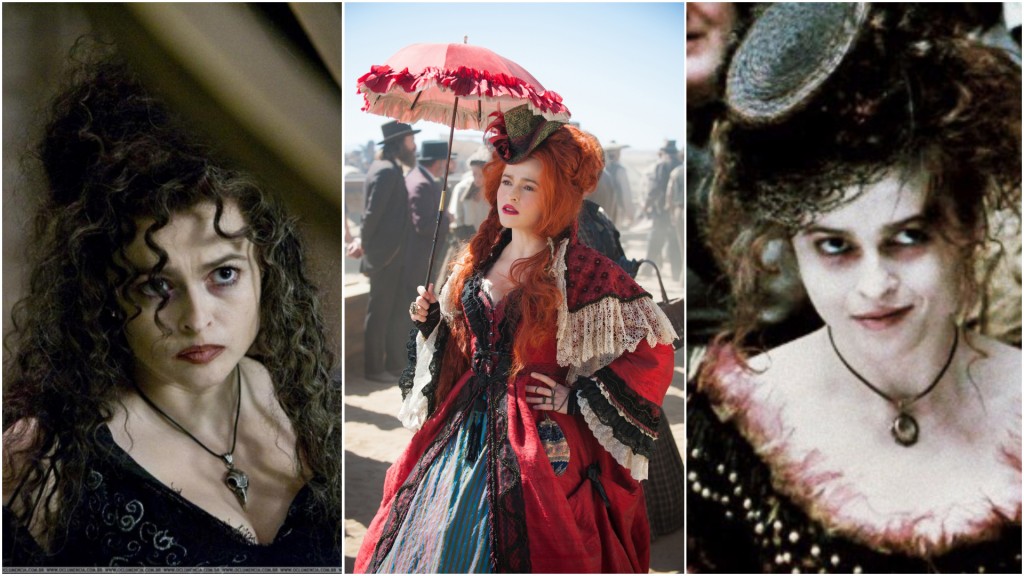 Frequently appears as – A freakish witch/archaic character with a lot of makeup, curly messy hair, 18th-century dressing style who has an important role beside Johnny Depp in a historical/fictional movie. Notable Exceptions – Lady Jane (1986), Burton & Taylor (2013), A Room with a View (1985)
Probably because of her British descent, she ended up doing what most British actors do – live up to the expectations of bestselling authors' books and Shakespearean plays. From 'Harry Potter' franchise to 'Cinderella', Helena has been playing the role of many fictional yet powerful characters, even though cliched. I'm not sure if we'd ever see her in a more delightful albeit less dark roles except for the ones she had played before, with Johnny Depp not on her side.
Read More: Coolest Actors of All Time
13. Jason Bateman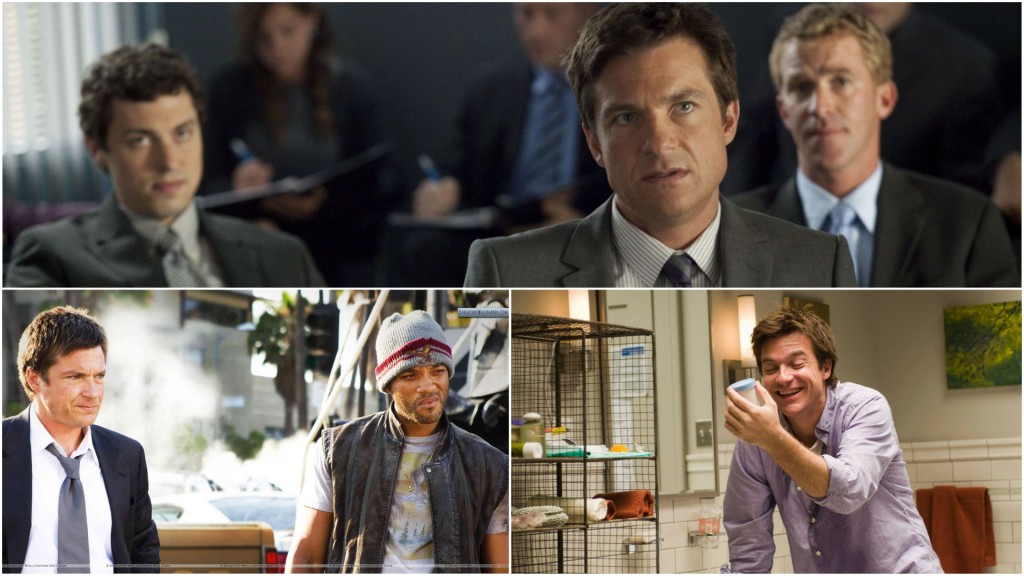 Frequently appears as – An overly modest, selfless, responsible man with loads of onus to prove himself right, every single time. Notable Exceptions – Ozark – TV Series (2017-)
With a very generic face and physical attributes, combined with his expressionless style of comedy, we weren't hoping for the likes of Ozark TV Series to land upon Jason Bateman. Though he has a lot of potential and a knack for playing the same kind of roles over and again, we have been longing for a generic role with Jason Bateman "not" featuring in it. And guess who could replace him as the next commoner upright persona in Hollywood?
Read More: Actors Who Played U.S. Presidents the Best
12. Jennifer Aniston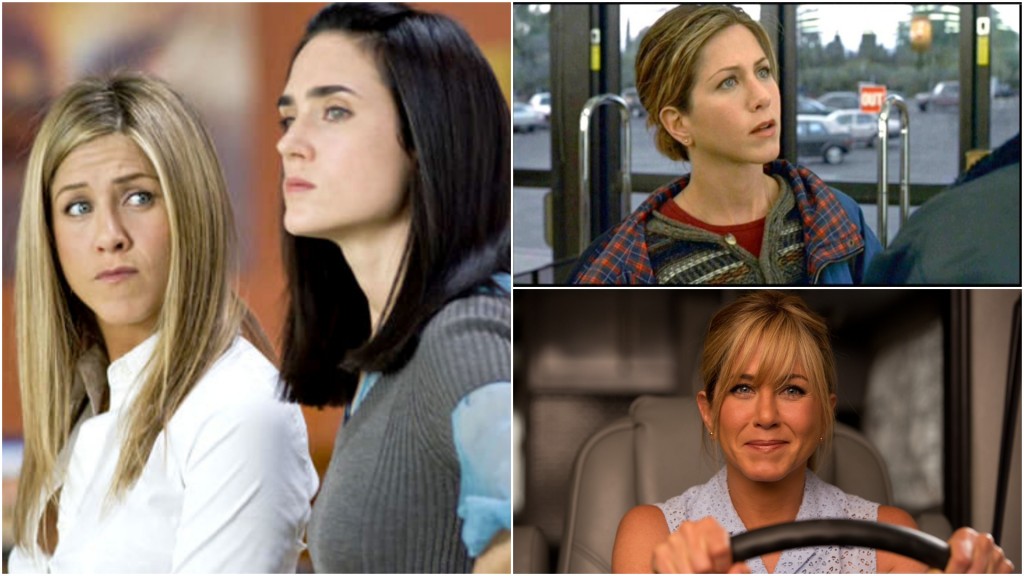 Frequently appears as – A waitress/damsel in distress, a messy woman who generally ends up falling for the guy she hated the most. Notable Exceptions – Marley & Me (2008), The Iron Giant (1999)
We all love Jennifer Aniston, not because of her capabilities as an actor or her award-winning performances, but the roles she has played in most of her movies so far. We do love seeing her falling in love and us falling in love with her in return. Only because of her similar roles or the character she portrays in her movies, despite however bland they all might have been.
Read More: Best Game of Thrones Actors, Ranked
11. Arnold Schwarzenegger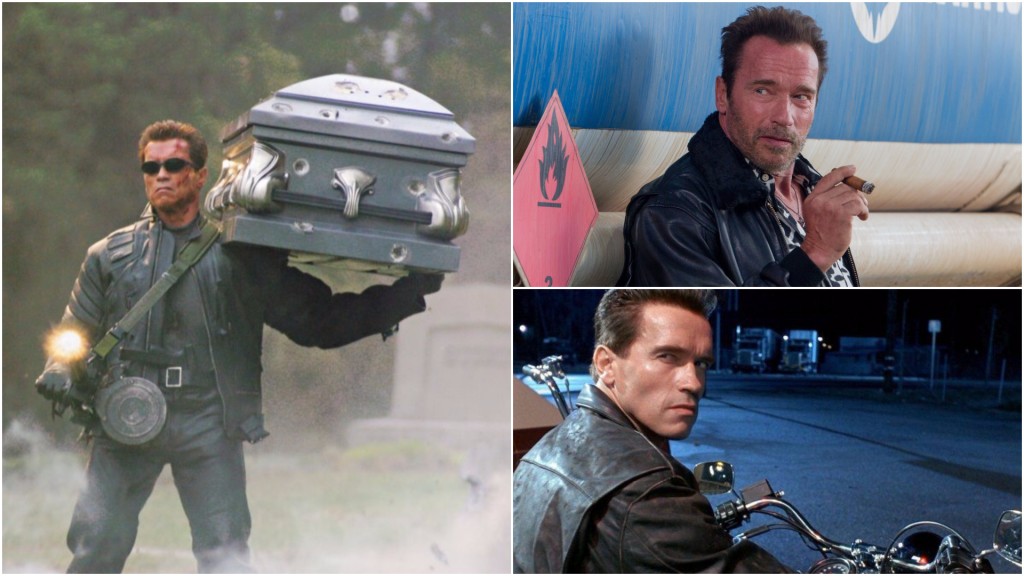 Frequently appears as – A cigar smoking ass-kicking family-oriented middle-aged person with some societal phobia issues, who often end up sacrificing himself and/or protecting another person in the process. Notable Exceptions – Jingle All the Way (1996)
A tall and hefty musculature, combined with the European accent and featuring in mind-blowing action sequences have been the signature that Arnold has left behind with many of his movies. Most of his films, ranging from the Terminator series to True Lies have been reminiscent of that. What is baffling is that none of his films failed to cast him as opposed to his preconceived notions as an actor, like a stress-torn lover boy or a terrible action hero. The king of cliched times?
Read More: Best Comedy Actors of All Time
10. Bruce Willis
Frequently appears as – The nearly-bald badass, caught up with something messed up that only he can overcome, using his pun, his aptitude for getting out of situations, his moral uprightness and his ungiving will. Notable Exceptions – The Sixth Sense (1999)
A happy-go-lucky Bruce Willis could be closer to fiction than to reality. The all-time ass-kicking immortal, morally indomitable character that Willis plays in his movies has been a trademark and a trendsetter for many of his likes to follow. What's more mesmerising is his old-school, no-tech-savvy approach which has been a delight to many. Though his movies don't lack the versatility factor completely, his roles have been limited so far, mostly like those of Arnold Schwarzenegger or Sylvester Stallone.
Read More: Best Actors Without Oscars
9. Michelle Rodriguez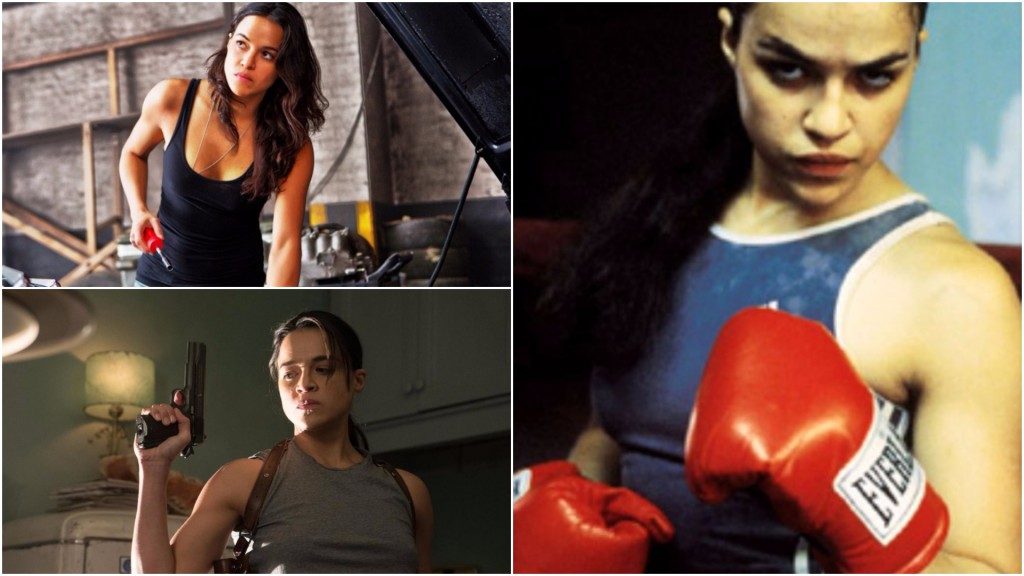 Frequently appears as – A burly tough-nut to crack female character, accompanied with a lot of guns and bullets, kicks and punches. Notable Exceptions – Blue Crush (2002)
The 'Girlfight' lead, who rose to fame with her stints in 'The Fast and the Furious' and 'Avatar' always plays the saviour in most of her movies. While she's been rated as one of the hottest women from time to time by various magazines, we are yet to see the "girly" phase of her portrayals, unless she ends up taking that too far like her laddish roles. Could she ever play a role wherein no "fights" are involved? Like ever?
Read More: Best Black Actors of All Time
8. Katherine Heigl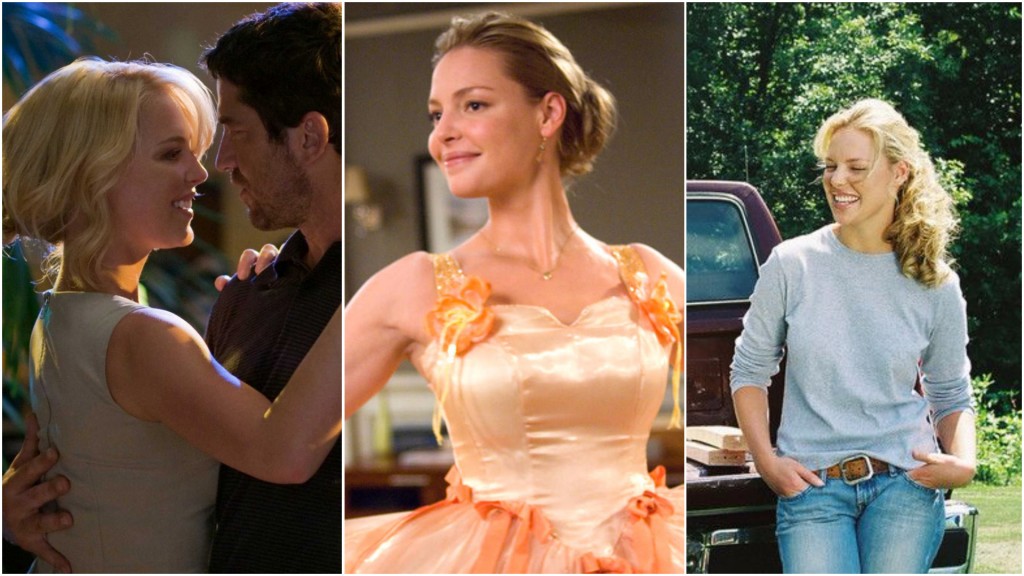 Frequently appears as – A rom-com's wannabe centre of attention, frequently falling in love, and with an uncontrollable flair for being a control freak. In short, a grown up baby. Notable Exceptions -Mostly none. 'Unforgettable (2017)' could be a far-fetched probability.
Despite her spell at Grey's Anatomy, which was widely appreciated and recognised, Katherine Heigl probably went into the news for all the wrong reasons. Being one of the most beautiful women in the world and a volley of career options at her disposal, she ends up choosing cliched character roles in most of her movies, either by chance or despair. Though 'Unforgettable' looked sort of promising from far away, overall the movie fails to deliver on all major fronts. In a perfect world, she's already made a non-stereotypical come back.
Read More: Best Black Actresses of All Time
7. Samuel L. Jackson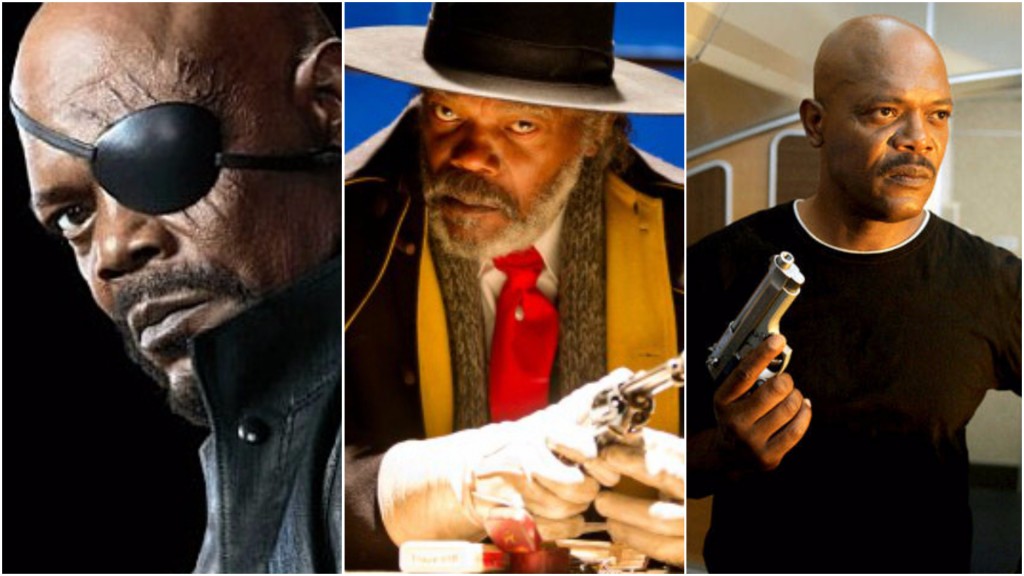 Frequently appears as – A recursive, swearing motormouth with a short temper, often with a shaved head or a hat and a no-damns-given attitude. Notable Exceptions – The Incredibles (2004)
This one's a no-brainer. Have you ever seen a movie where Samuel Jackson gives a damn? About anything? Be it Nick Fury or Jules Winnfield or Major Marquis Warren, Samuel Jackson has shown his one and the only image he's been famous for. Probably the only time he doesn't swear is when he is a character from an animated movie. Or did they start giving PG-13 to the animated ones as well?
Read More: Hottest Actresses Working Today
6. Zooey Deschanel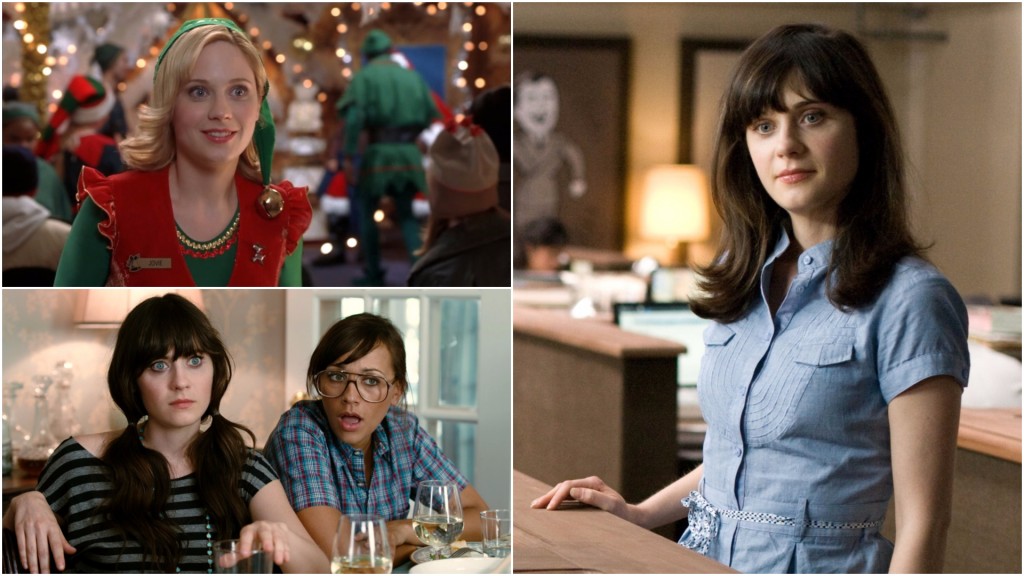 Frequently appears as – An acceptable, humorous yet socially awkward girl who gets along with most of the people/situations. Notable Exceptions – The Happening (2008)
Zooey Deschanel's mundanity is evident from her choice of movies like '500 days of Summer', 'Yes Man' and 'Our Idiot Brother'. All the humour and quirkiness is of no worth unless the viewers get some fresh air in terms of her appearance, persona or her style of delivery. Something we've been raring to see from her since 'All the Real Girls'.
Read More: Best Jewish Actresses Working Today
5. Jim Carrey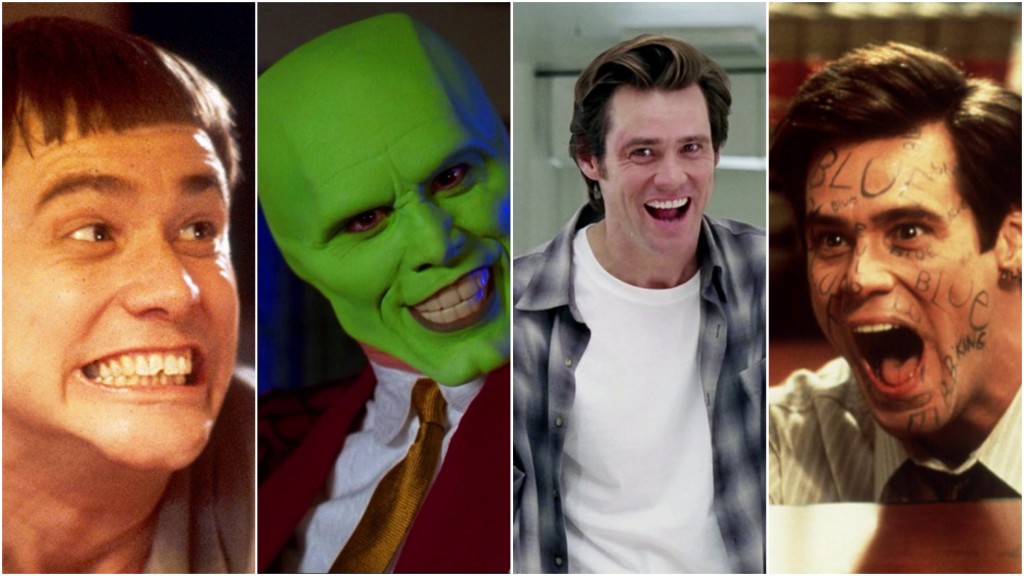 Frequently appears as – A socially awkward guy who flexes a lot of facial muscles with oddest of the expressions, accompanied by a wild cynical laughter. Notable Exceptions – Eternal Sunshine of the Spotless Mind (2004)
It wouldn't be wrong to say this, but whenever we picture Jim Carrey in our minds, we kind-of picture 'The Mask'. Bright green face and the wide overbearing smile is hard to forget. With no exceptions sparing a few serious roles, Jim Carrey's movies and character portrayals are equally loved and despised around the world, for sadly the same reasons. Can he step out of his stereotypic shoes? Only time will tell. And 'Eternal Sunshine of the Spotless Mind' is an eternal example of why he should.
Read More: Famous Irish Actresses Working Today
4. Zach Galifianakis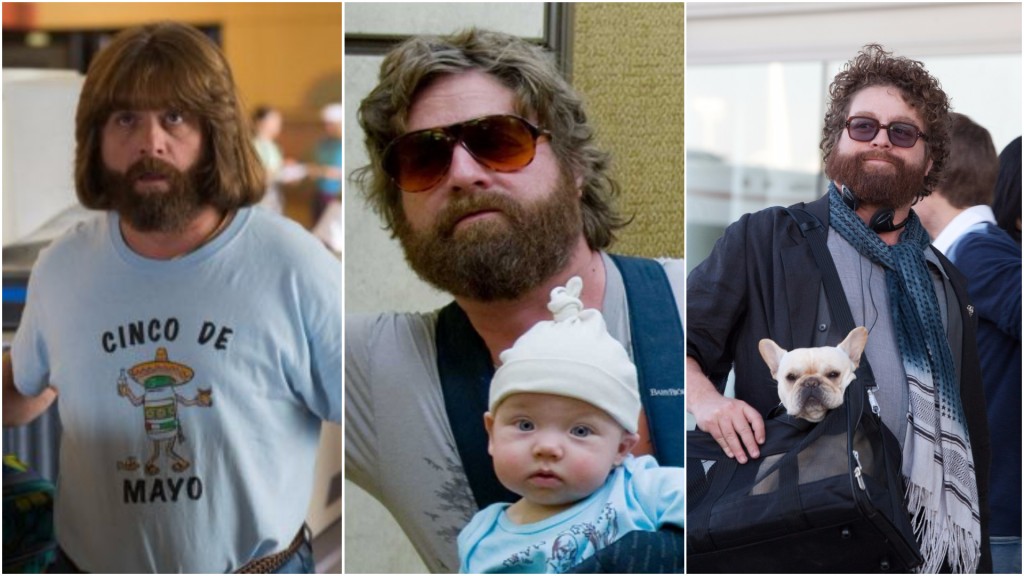 Frequently appears as – A bearded dimwit with boyhood issues and arrogance, who mostly relies on his nonchalant approach to putting up with himself and others. Notable Exceptions – Below (2002), Birdman (2014)
Okay. Does this sound familiar to you? A bearded man, who thinks he's above all and tries to rely upon or rather exploit the shortcomings of others to prove himself right (sort of) in the end? Meet Zach Galifianakis. We all have seen a weirdo, a relatively proud character going places in many of his movies, trying to get along with people, sorting things out (with other's help of course!) and coming up clean in the end. What's more to the story is that we love him more than ever, even in similar kind of roles, no matter what he does.
Read More: Best Jewish Actors Working Today
3. Vin Diesel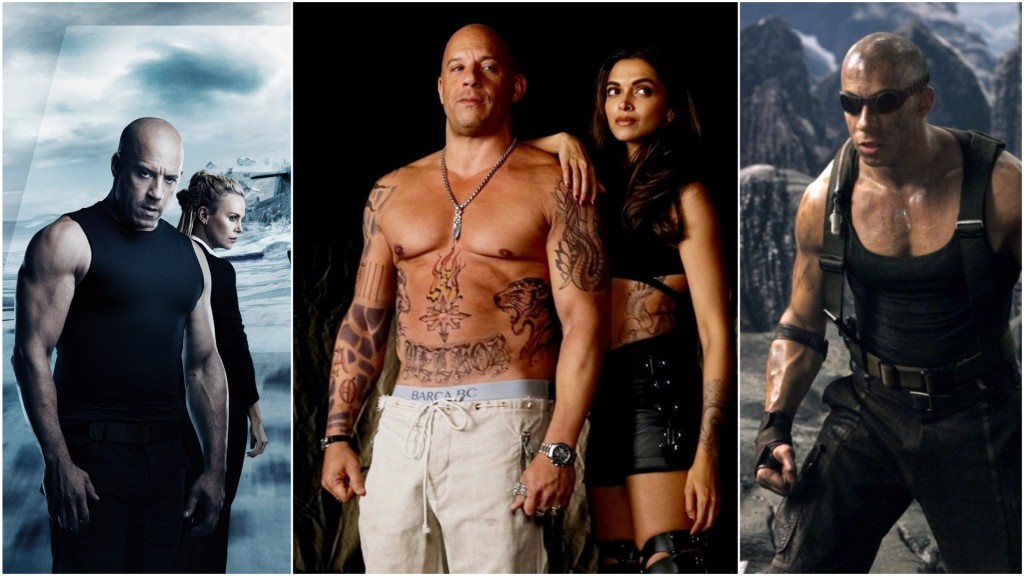 Frequently appears as – A bald muscular gangbanger with a badass attitude, who seldom cries and almost every time, punches and beats the crap out of his opponents. And btw, he can also play a nanny and a tree. Notable Exceptions – Guardians of the Galaxy Vol. 2 (2017), The Iron Giant (1999)
With no offence to Vin Diesel's hardcore fans, whenever Vin Diesel has appeared in-person in any of his movies, he has failed to impress us, save his voice which is probably his only saviour (wink, wink!). Sparring a few instances, he goes the same old way to proving himself the hero, emerging victorious and walking away with the signature old cynical smile and gawky footwear in the end. Or driving a speed-car. Take any example, be it the 'xXx' series or 'Fast and the Furious' series, 'Chronicles of Riddick' or 'Babylon A.D.', he has shown us a promising penchant for being one of the actors working in his self-made silos.
Read More: All James Bond Actors, Ranked From Worst to Best
2. Michael Cera
Frequently appears as – A sensitive, charming and redolent dorky person full of innocence and dry wit. Basically the male version of Zooey Deschanel, featuring in teenage comedic/romantic movies. Notable Exceptions – Mostly none. Does 'Frequency (2000)' count?
One thing that comes to mind when we see Michael Cera – Am I watching the correct movie? Everything is exactly the same save the actors surrounding him. Take any of them, 'Arrested Development', 'Juno' or 'Superbad', we have seen it all Michael Cera, haven't we? Go figure. Someone should seriously consider giving him a role in some Batman movie. Wait, what? Someone already did?
Read More: Best Transgender Actresses
1. Jason Statham
Frequently appears as – A scowling, generally morally upright British-accented spy/secret agent/rogue assassin/serviceman who has a lot of things to worry about, including the wrinkles on his suit, driving a car during a chase or punching a couple of guys whilst wearing his suit or all of them altogether. Basically, a skinnier Vin Diesel, albeit more often shirtless, accompanied with a half-way British, half-way American accent. Notable Exceptions – Lock, Stock and Two Smoking Barrels (1998), Gnomeo & Juliet (2011)
To the naysayers, I must say this – whatever Jason Statham has accomplished till date is all credited to the stuff that differentiates him from any regular action hero i.e. no wit, a lot of glares and a tight fitted suit (that he probably also wore in his previous flick) accompanied with a lot of explosions, driving and chasing scenes and sultry babes emanating from a swimming pool. Whether it is about saving a kid or getting a rogue hiree to get a job done, Jason Statham is the person we should look forward too. But please, no other roles, especially the ones that involve making him smile too much. Psst! Is baldness a consequence of incessant driving?
Read More: Best Bald Actors of All Time