We all carry the weight of the world on our shoulders, and at some point in our lives, most of us face hardships that we find difficult to deal with. However, when headlines announce the deaths of our beloved actors and artists, it is extremely shocking. As outsiders, we often look up to celebrities with honey-glazed eyes and only associate them with their fame and money.
However, many of them are also suffering from depression, anxiety, low self-esteem, and other mental health issues. Unfortunately, some of them even end up taking their own lives. Suicide is a very complex issue, and even after the tragic end that it brings, its impact echos for a very long time. With that said, today, we want to throw the spotlight on and fondly remember these famous actors who died by suicide. We've also mentioned the circumstances that "reportedly" led them to take their own lives.
9. Verne Troyer (1969-2018)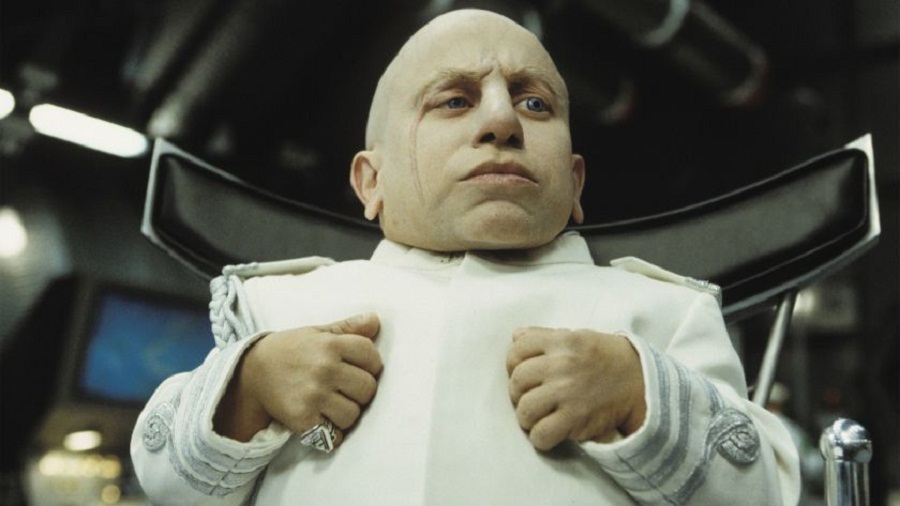 "I can play the leading man. I can play the action hero, maybe in just a different way. I look at it as, you know, if you set your mind to it, you can do it." – Verne Troyer
Verne Troyer, more commonly known as "Mini-me" from his role in 'Austin Powers,' had a pretty normal upbringing in Centreville, Michigan, despite his cartilage–hair hypoplasia dwarfism. The actor also starred in several other renowned Hollywood films such as 'Harry Potter', 'Men in Black' and 'Fear and Loathing in Vegas.' At the age of 49, he spent his last three weeks in the hospital and was later reported dead from alcohol intoxication.
His death was later ruled as suicide, and following this, many stars from Hollywood paid their tribute to him. Mike Myers, the leading actor of 'Austin Powers,' appeared on the 'Jimmy Kimmel Live' show, and with tears in his eyes, he talked all about all of his experiences while working with Verne Taylor.
8. Freddie Prinze (1954-1977)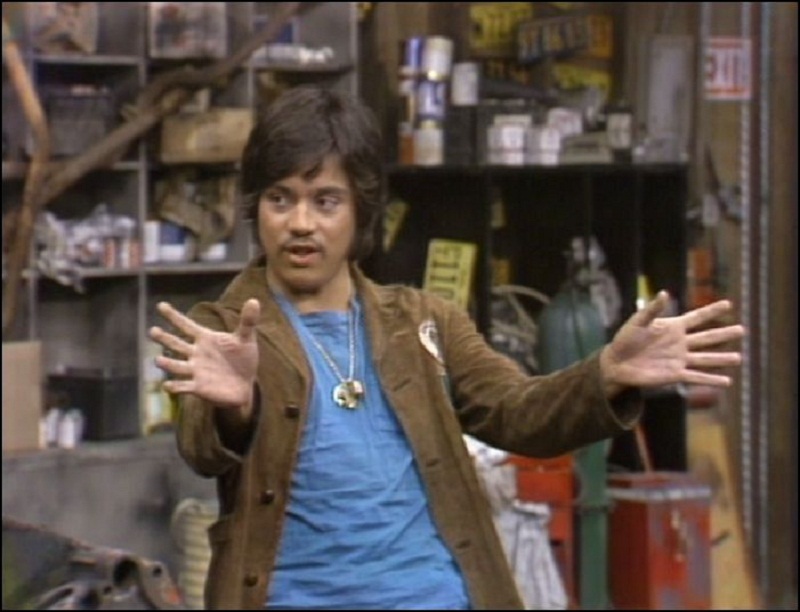 Most would be familiar with actor Frederick James Prinze Jr., who starred in movies like 'I Know What You Did Last Summer' and also played the role of Fred in two of the live-action 'Scooby-Doo' movies. His father, Frederick James Prinze, was also a pretty well-known comedian and actor back in the day. He was the star of the NBC-TV sitcom 'Chico and the Man' for three years until his death on January 29, 1977, at the age of 22.
Reportedly, he suffered from severe depression, which got worse when his wife filed for a divorce. On January 28, 1977, with his business manager looking on, he shot himself after having a word with his estranged wife on the phone. He was later rushed to a hospital and kept on life support for a while. But the next day, his life support was removed, and he passed away. Prinze is now inured at the Forest Lawn Memorial Park in Hollywood Hills, Los Angeles.
7. Inger Stevens (1934-1970)

"When I lie down at the end of the road, I'll want to have left something behind – even if it is just having helped one other person. I would like to utilize myself to the best possible advantage." – Inger Stevens
Inger Stevens was a blonde Swedish actress who was quite a familiar face in the 60s. She appeared in many well-known TV shows and also starred alongside Clint Eastwood in 'Hang 'Em High.' Career-wise, the actress was doing really well, and she was starting to land some major roles in movies. However, according to some of her interviews, she often complained of loneliness. At the age of 35, on April 30, 1934, her longtime friend and secretary, Lola McNally, found her lying on the kitchen floor, barely being able to move or speak. She was rushed to the hospital, but she passed away on the way. Her cause of death was later recorded as "acute intoxication from barbiturates."
6. Dana Plato (1964-1999)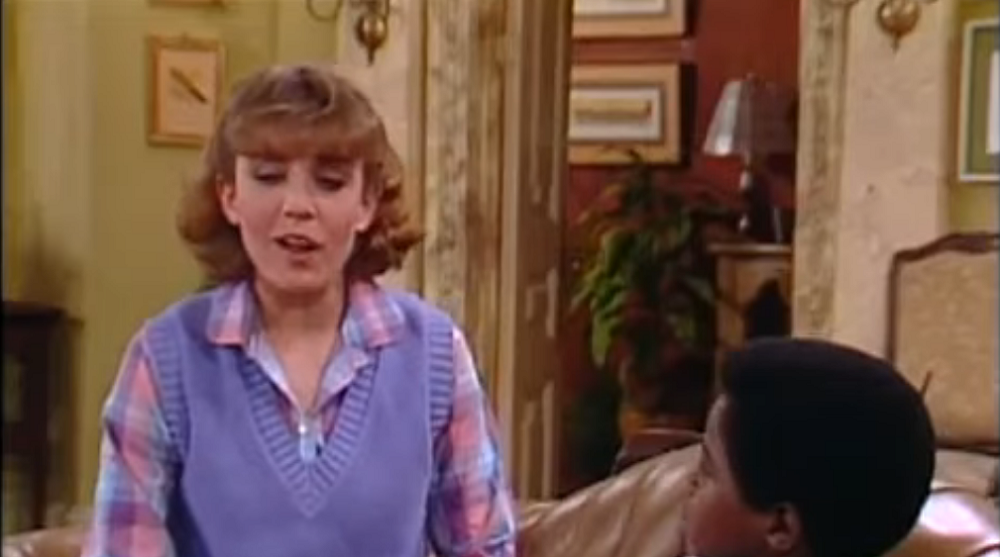 "I've learned through experience that life is never that bad. The secret is just paying attention to how you feel and not letting anyone else dictate what in your heart you know is right." – Dana Plato
At a very young age of 14, Dana Plato began her career by playing the role of Kimberley Drummond on the sitcom 'Diff'rent Strokes.' Her debut got her instant fame, and she soon became a fan favorite. Post this, she appeared in some not-so-well-known movies and shows and later even tried her hand in the adult industry, modeling for Playboy. However, her success was short-lived, and things got even worse for her when her own accountant ran away with a huge sum of her money right after her divorce. On May 8, 1999, at the age of 34, the actress overdosed on prescription medicines and died by suicide.
5. George Reeves (1914-1959)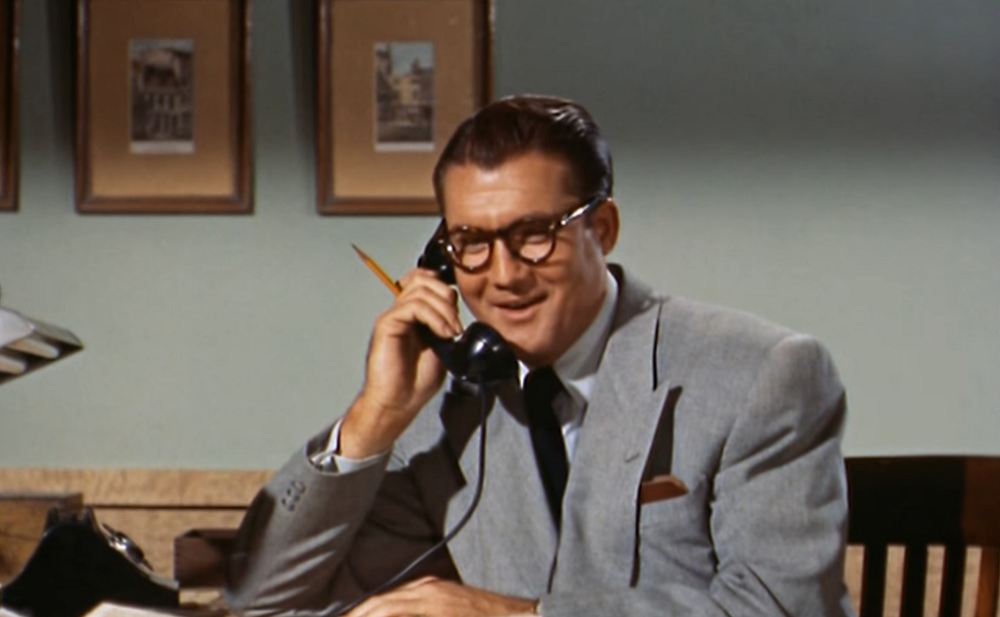 "Knock the 'T' off the Can't." – George Reeves
The original Superman, George Reeves, was cast as the "Man of Steel" in the TV series 'The Adventures of Superman.' He also played a side role in the critically acclaimed 'Gone With the Wind,' which premiered in 1939. With his role in the 'Superman' series, he gained immense popularity but later wanted to explore new avenues by pursuing other roles.
However, since his producers were not able to find a replacement for him, he was forced to stick to his role. On June 16, 1959, when he was 45, he was found shot dead on the side of his bed, and all the evidence suggested that it was suicide. But there's a lot of controversy surrounding this, and some believe that his death was either accidental or he was murdered.
4. Margaux Hemingway (1954–1996)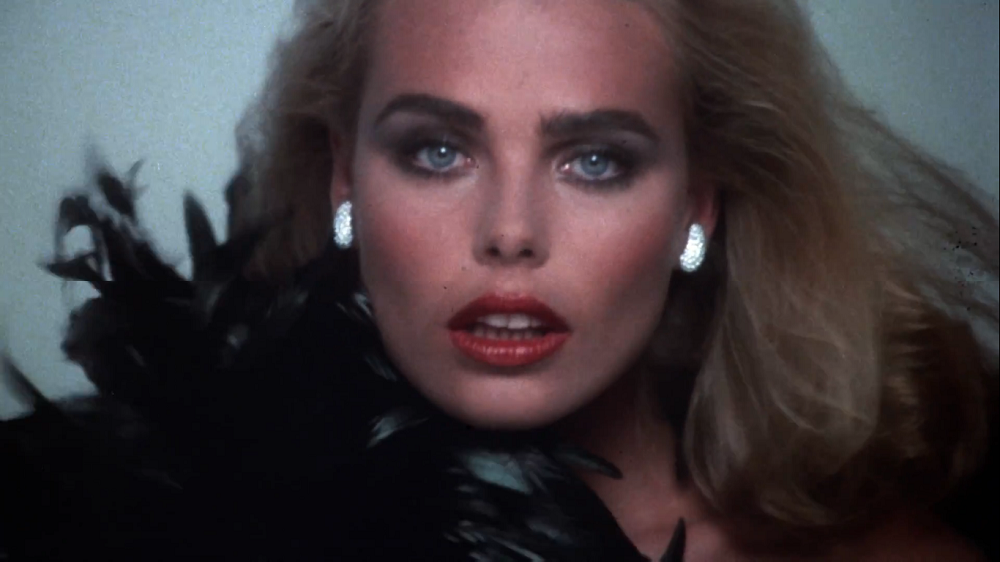 "If you are at one with your body, then you are at one with yourself." – Margaux Hemingway
Granddaughter of renowned writer Ernest Hemingway, who ended his life in 1961, Margaux Hemingway is mostly known for her role in the movie 'Lipstick.' Despite its bad reviews, over the years, the film has gained quite a cult following of its own. She was later seen in a couple of other movies and was also featured on the cover of many fashion magazines.
But later in her life, she struggled with several episodes of depression and heavy addiction. Her life was marred with a lot of traumatic familial drama, and even her younger sister, Mariel, gave her intense competition after she gained a lot of appreciation for her work as an actor. She was found dead due to a drug overdose on July 1, 1996, at the age of 45, and her family, especially Mariel, had a tough time accepting it. In 2005, on one of the episodes of 'Larry King Live,' Mariel confessed that she had finally been able to accept her sister's death as a suicide.
3. Gig Young (1913–1978)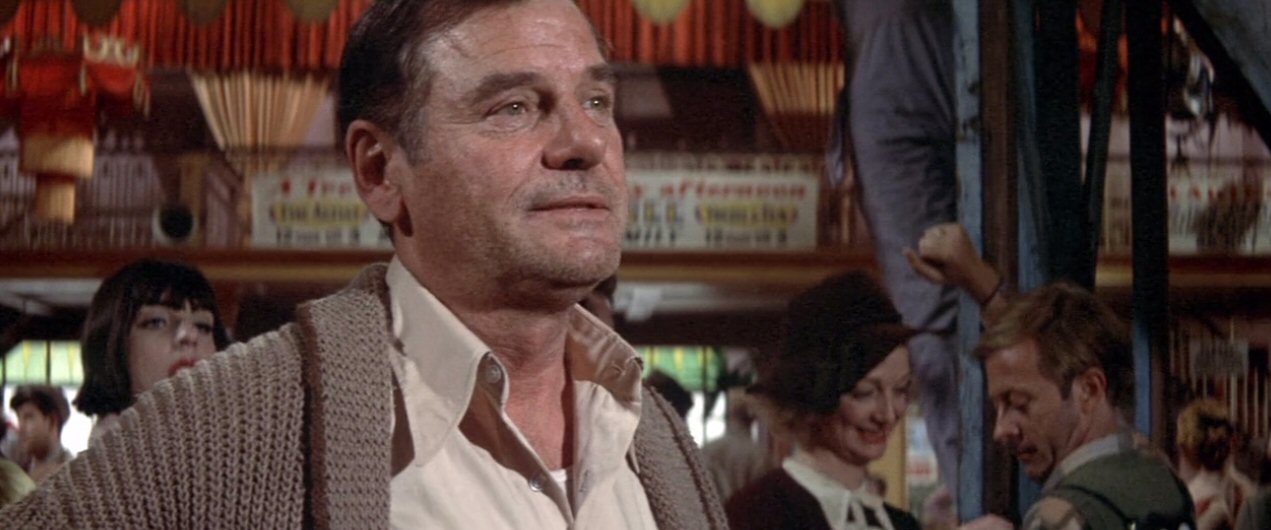 "30 years and 55 pictures – not more than five that were any good, or any good for me." – Gig Young
Gig Young began his career in Hollywood with many supporting roles in several films. In 1951, he received critical acclaim for his brilliant performance in the 1951 film 'Come Fill the Cup,' which also got him nominated for both an Oscar and Golden Globe for Best Supporting Actor. He later got his second Oscar nomination for 'Teacher's Pet' in 1958 and won an Academy Award for Best Supporting Actor in the 1969 film 'They Shoot Horses, Don't They?'.
However, much later, his life went downhill because of alcohol addiction and failing relationships. Three weeks prior to his marriage to his fifth wife, when he was 64, he and his wife were both found dead in their apartment. It was later deduced that he first killed his wife and then shot himself with a handgun.
2. Robin Williams (1951–2014)
"No matter what people tell you, words and ideas can change the world." – Robin Williams
For many, even five years after his death, it is hard to believe that the man who brought so many characters to life on-screen is no more. Robin Williams was initially best known for his distinctive stand-up comedy, and this itself landed him some iconic roles. With that, the actor went from being a comedian to an extremely successful actor, landing four Oscar nominations and winning one for his supporting role in 'Good Will Hunting.'
On August 11, 2014, when he was 63 years old, he was found dead in his home, with the cause of death being suicide via asphyxiation. It was later revealed that he had been struggling with depression and had even started attending a 12-step program for drug abuse. Meryl Steep paid her tribute to him by saying that she found it really hard to imagine how someone with his level of energy was not with them anymore, and even his co-star, Matt Damon, from 'Good Will Hunting,' expressed his gratitude by claiming that he owes all of his success to him.
1. Marilyn Monroe (1926–1962)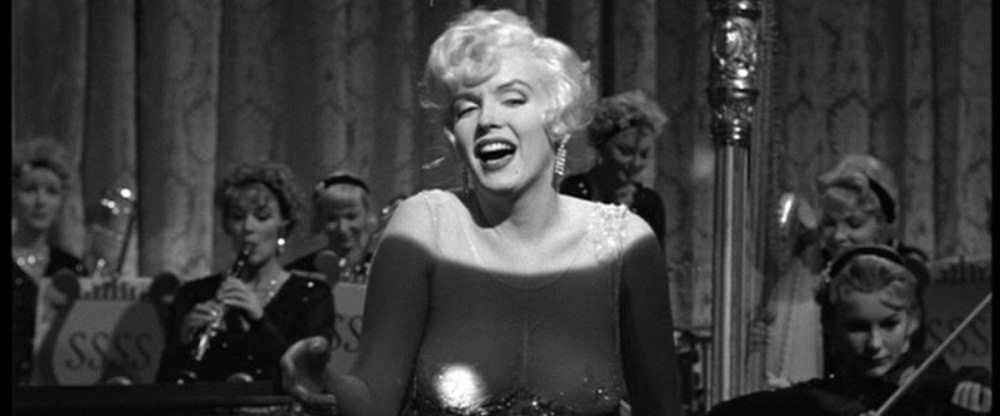 "We are all of us stars, and we deserve to twinkle." – Marilyn Monroe
A new Marilyn Monroe biopic, titled 'Blonde,' is right around the corner, and there's a reason why it has been titled that. Popularly known as the "blonde bombshell" of Hollywood, her career peaked in the 1950s, and she soon became a popular sex symbol. She was often associated with the "dumb blonde" stereotype, and this later even affected her movie choices. Even so, many of her films gained immense acclaim and success, especially 'Some Like It Hot,' which got her a Golden Globe for Best Actress.
However, Marilyn Monroe's personal life and her marriages were widely publicized, and she later even struggled a lot with anxiety and depression. At the age of 36, on August 4, 1962, she was found dead in her Los Angeles home, with the cause of her death being an overdose of lethal prescription drugs. To this day, she is considered to be one of the most well-known pop culture icons, and over the years, several conspiracy theories surrounding her death have been proposed.
Read More: Actors Who Smoke