Hulu might not yet have the international range that its competitors like Netflix and Amazon Prime have, but that doesn't stop it from producing some of the best shows in the business. From Marvel shows like 'Runaways' to Stephen King horror like 'Castle Rock', from satires like 'Catch-22' to chilling dystopian dramas like 'The Handmaid's Tale', there is no genre that Hulu shies away from. With every year, its list becomes more diverse and the talent employed by it shines brighter. If anyone needs any proof of that, they need only look at the shows released on the streaming service this year. Here is the list of best Hulu shows of 2019:
10. The Bravest Knight (2019-)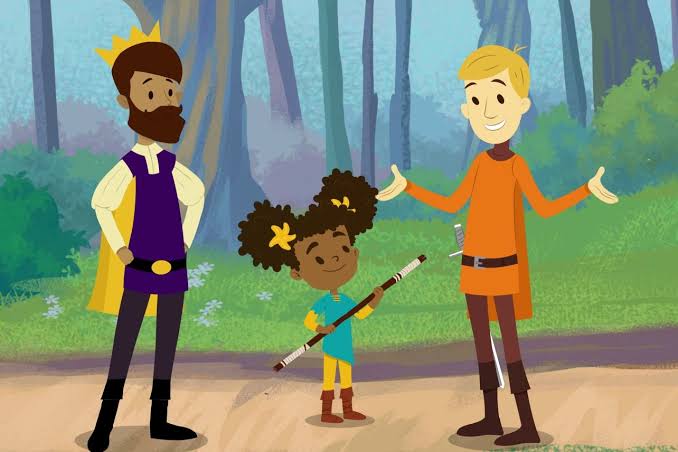 Based on the children's book, The Bravest Knight Who Ever Lived by Daniel Errico, it follows the story of a knight and the journey of his daughter who wants to become the same. Each episode follows the tales of the father's adventures as a knight, and the way in which his stories inspire his daughter. Apart from its exciting subject matter, it is the show's strides towards LGBT+ representation that make it such an important series. You can watch it here.
9. PEN15 (2019-)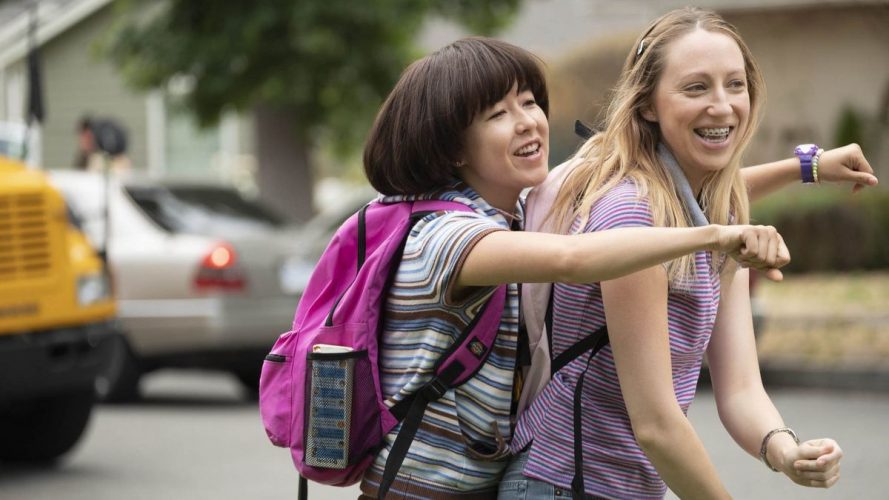 We all have regrets; everyone has something in their past which embarrasses them and they wish they could just turn back time and not do what they did. There must also be times when you imagine, as an adult, going back to your teen years and living your life as a wiser version of yourself. In 'PEN15', Maya Erskine and Anna Konkle play the 13-year-old version of themselves, though they are not as wise as their adult versions are! The show follows their daily lives as the teenagers who are treated as outcasts and are often the butt of some very cruel jokes. You can watch the series here.
8. Four Weddings and a Funeral (2015)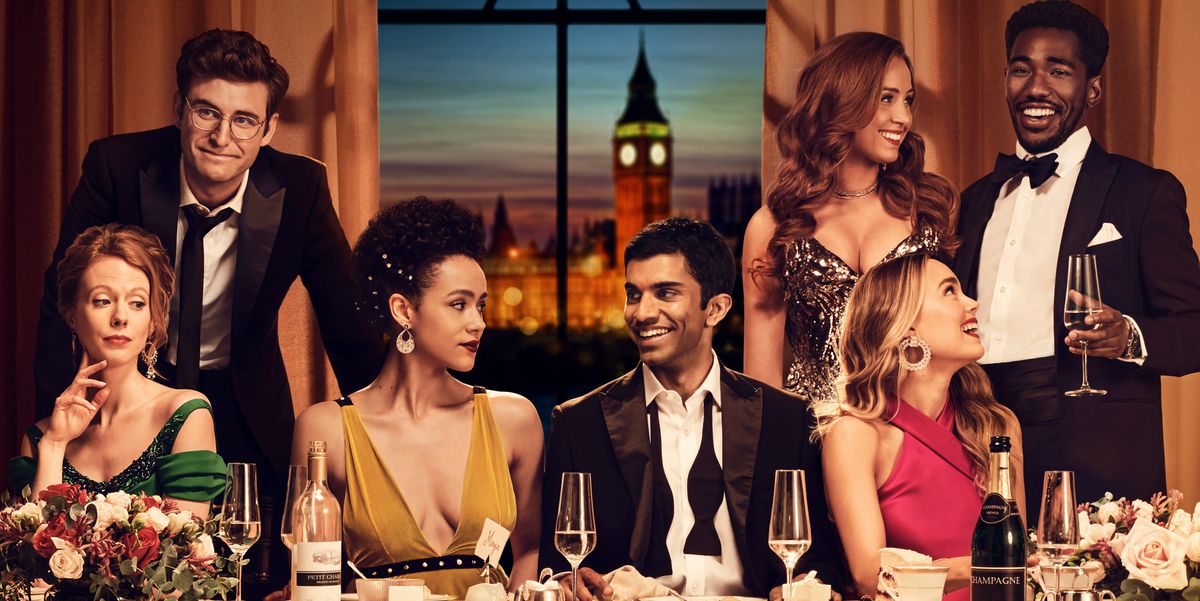 If you haven't seen Mike Newell's 'Four Weddings and a Funeral', then that's a huge shame! It is based on the screenplay written by Richard Curtis, who has delivered stories like 'Notting Hill', 'Bridget Jones's Diary' and 'Love Actually'. If the word "classics" hasn't hit you in the face yet, then know this as well, Curtis was a co-writer for 'Blackadder' (one of my personal favourites of all time!) and 'Mr. Bean'. The film stars Hugh Grant, Andie MacDowell, John Hannah and Rowan Atkinson (who manages to steal the show in the mere 5-minutes he's in for). I think all this information is persuasive enough to make you watch this film, which should be done before you jump on the series. Adapted for Hulu by Mindy Kaling, the American makeover stars Nathalie Emmanuel ('Game of Thrones') and Nikesh Patel in the lead roles. It follows the lives of four friends who reunite in London for a wedding. But things go wrong and everyone's life is thrown in a turmoil. You can watch the show here.
7. Shrill (2019-)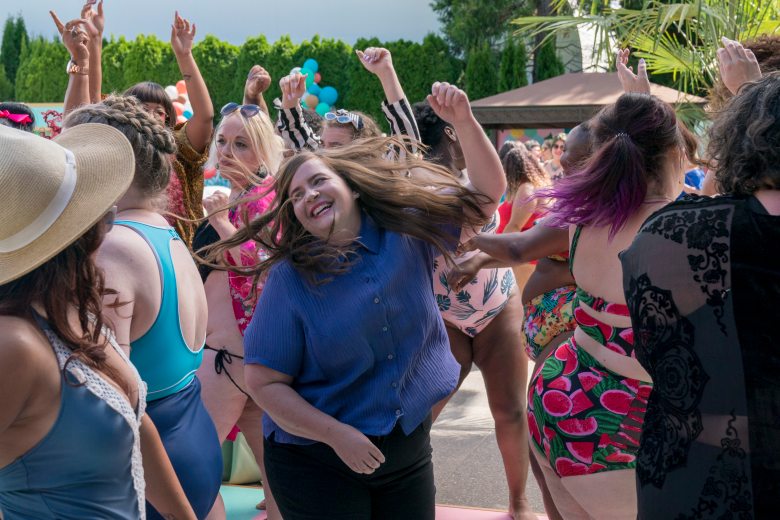 The society suffers from body image issues. They are obsessed with the perfect figure, the flat stomach and the abs and the biceps and all those things. And whoever doesn't have it, immediately falls under the radar of their scrutiny. Body shaming has been so normalised that if you call out someone for it, they have all sorts of things to say in their defence. Not meeting the idea of their perfect body standards immediately becomes your fault, and they make you pay for it by continuously picking on you and making you feel ashamed of your body.
Annie, the protagonist of 'Shrill', has been through this her entire life. She is overweight, which makes her an easy target for body-shamers. She is told that unless she tones down, she can't have the things that she wants. For some time, Annie believes them. But now, she has understood. She doesn't need anyone's approval to be good enough to have a good life. You can watch her story here.
6. Looking for Alaska (2019)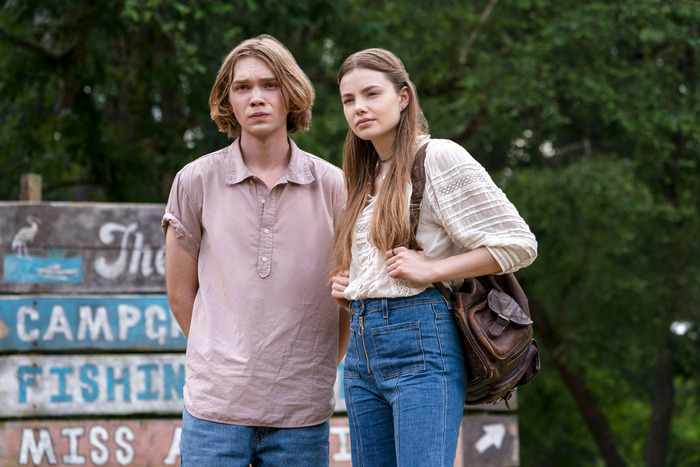 Based on John Green's best-selling novel of the same name, 'Looking for Alaska' follows the story a boy and his quest to find "the great perhaps" in his life. To gain some perspective, he transfers from his high school in Florida to a boarding school in Alabama. There he makes new friends and comes across a girl named Alaska Young. As he spends more and more time with her, he begins to fall in love, but there is a problem. Alaska insists that she is in love with someone else. Moreover, she already has a lot of emotional turmoil in her head. Just when he thinks he has started to understand her, a tragedy strikes and everything changes. Now he wonders, does he really love her or just an idealised version of her? You can watch the series here.
5. Wu-Tang: An American Saga (2019)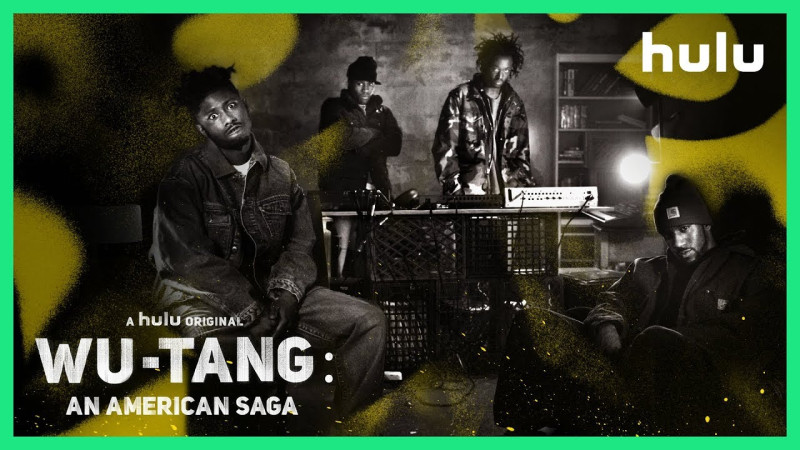 Success stories often make good films and TV shows. Considering this fact, Hulu has invested in the story of "one of the most influential hip-hop ground". Set in the 90s, the show's story takes inspiration from the lives of the various members of the group, and how they all came together to take music to new heights. At the centre of it is Bobby Diggs, most commonly known as the RZA. In those years, New York City's life was marked by the insane use of drugs and the increasing influence of crime. It was during these times that Diggs succeeded in assembling the team that could have easily chosen the path of crime over the music. 'Wu-Tang: An American Saga' stars Ashton Sanders, known for his work in Oscar-winning film 'Moonlight', in the lead role. You can watch the series here.
4. Veronica Mars (2019)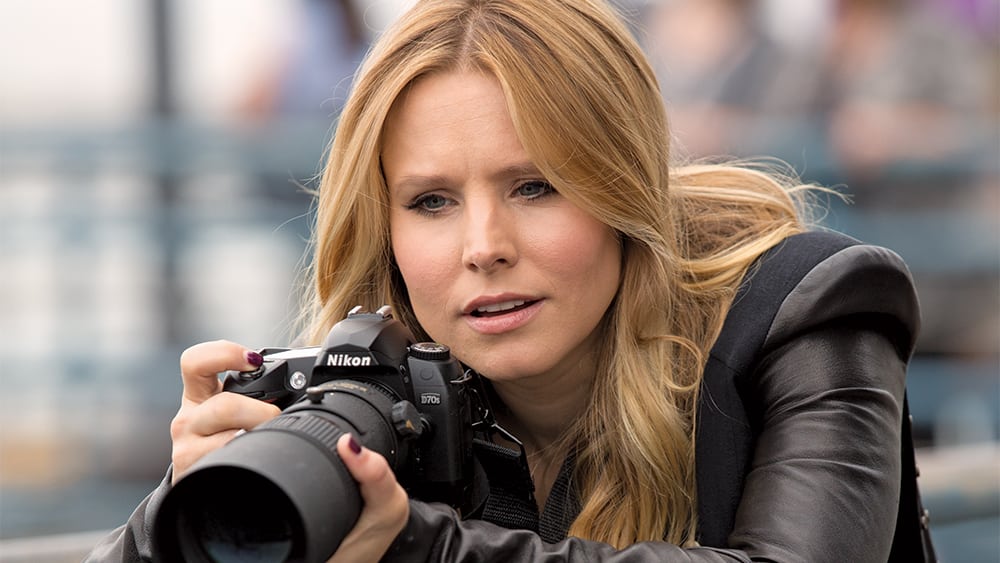 'Veronica Mars' first aired in 2004 and was cancelled after the run of mere three seasons. To calm the unrest of the fans, a film was released in 2014, and since then, there had been the talks of a sequel, but nothing materialised. Until now! Hulu jumped at the opportunity of reviving the series, and finally, we have a fourth season for 'Veronica Mars'.
For those who don't know, the show stars Kristen Bell as a girl who starts her own detective agency after the death of her best friend. What starts with solving minor cases turns into a job that unravels a mystery that reveals a lot of bad things about some very good people of the town. Bell reprises her role in the reboot series, along with Jason Dohring, Enrico Colantoni and a couple of other original cast members. In this, Veronica returns to Neptune to solve the case of a beachside motel bombing. You can watch the series here.
3. The Act (2019)
Love can free you, but it can also be suffocating sometimes. And no one knows it better than Gypsy. There was no shred of doubt in her mind as well as that of anyone else that her mother, Dee Dee, loved her more than anything. To prove this fact, she had been caring for Gypsy ever since she was a child, taking care of all of her needs that came with cancer that made the clock tick on Gypsy's life. The girl was grateful to her mother for a lot of things, but as she grew older, she wanted to break free. She wanted to live her life and her mother wouldn't allow that. The tight leash on her made her despise her mother, but there was something else that would eventually make Gyspy hate Dee Dee so much that it would lead to the latter's murder. Based on a true story, you can watch 'The Act' here.
Read More: Best TV Shows of 2019
2. Catch-22 (2019)
Joseph Heller's 1961 novel, 'Catch-22', is a satire that follows the story of a bombardier in the US Air Force serving in the Second World War. The book is an examination of war and its consequences from the perspective of a soldier who is fed up of getting shot at. The novel went on to be a huge success, a landmark for Heller's career, and it is considered a literary classic. You should definitely read this book, but if you can't find time for that, you must, at least, watch its adaptation.
The six-episode series has been executive produced by George Clooney, who also acts in and directs a couple of episodes. The protagonist is a man named John Yossarian. He is angry and frustrated about the fact that he is surrounded by people who are continuously trying to kill him. And what's worse is that it is not the enemy that they are supposed to fight. It is the very institution that he has dedicated his life to. Despite having served the required number of missions, they keep increasing the bar, and Yossarian and his friends are forced to throw themselves in dangerous situations where it just takes one bullet to end your life. You can watch the series here.
Read More: Best HBO Shows of 2019
1. Ramy (2019-)
The world is full of beliefs and ideologies. You can choose one, or none, or some of them, or all of them. It is entirely up to you. You can even forge your own ideology if you want. We should all be free to believe whatever we want, right? (As long as it has nothing to do with killing people and destroying the world, that is.) But our society is just not there yet.
As Dan Brown said, "We worship the gods of our parents." And we are rarely free of altering things in our faith. We have to be rigid about it. Ramy comes from a family of American Muslims. Born a millennial, he has seen a great shift in the world around him and wants to be a part of that. But there are things in his faith that prevent him from completely turning over himself. This inner tussle confuses him and this is what show is about. You can watch 'Ramy' here.
Read More: Best Netflix Shows of 2019