Of the many ways in which Netflix has revolutionised the world of TV shows, the push towards binge-watching is perhaps the most notable one. From the tricks to keep one episode after the other rolling to luring you in with popular international shows, there is nothing this streaming service won't do to keep you hooked to itself. All the time that we are spending on Netflix works greatly in its favour, but it also has to keep up with the reputation it has earned.
When you have been served with things like 'Mindhunter', 'The Crown', 'Stranger Things' and 'Money Heist', your expectations rise exponentially for what is next in line. In turn, Netflix has increased the count of its originals so much that after a point, it becomes impossible for the viewers to keep up with it. If you have been overwhelmed by its massive collection, allow us to narrow down the search for the "what to watch next" question. Here is the list of best Netflix originals of 2019 that you must watch (please keep in mind that we have only considered the shows that made its debut in 2019).
13. How to Sell Drugs Online (Fast) (2019-)
Netflix's investment in German dramas has served it very well. Last year, 'Dark' mesmerised everyone with its mind-bending story, and further twisted the storyline in its second season. Its success was followed by other Netflix originals like 'Skylines', 'We Are the Wave' and 'Criminal: Germany'. However, it was this teen comedy-drama, based on a shocking true story, that surpassed its contemporaries. 'How to Sell Drugs Online (Fast)' is pretty much what its name suggests. Set in a fictional town of Germany, it focuses on the story of Moritz Zimmermann, a high-schooler who wants to win back his ex-girlfriend. In order to impress her, he comes up with a plan to sell ecstasy online. To his surprise, the business takes off, and he becomes a leading drug trafficker from the comfort of his home. This raises a lot of eyebrows and invites more trouble for Moritz than his ex is worth. You can watch the series here.
12. Carmen Sandiego (2019-)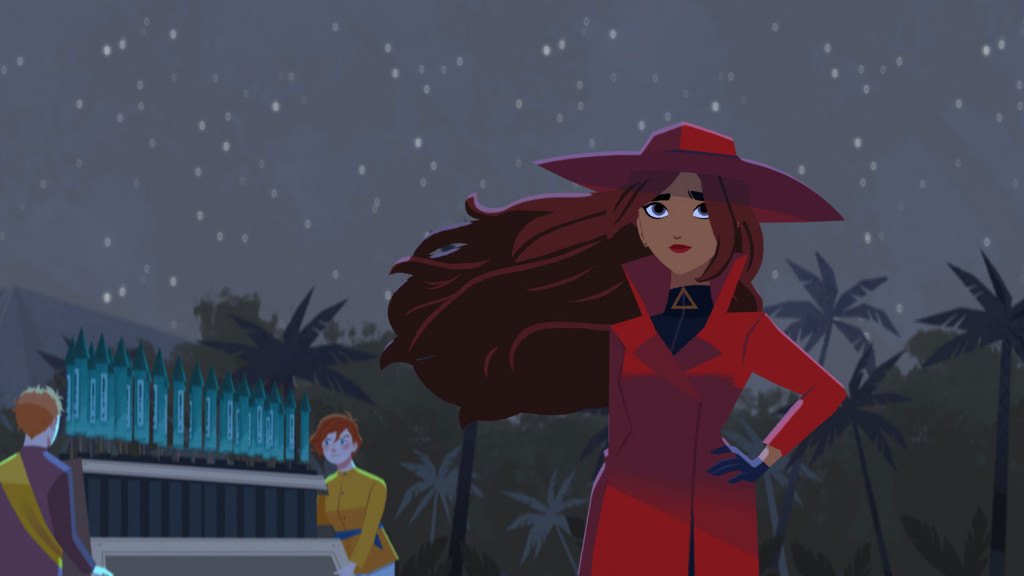 Entertainment has often been used as a tool for education, and if there is one story that has proved to be a precursor of such efforts, it is Carmen Sandiego. It began with a video game, which became so popular that it eventually spawned TV shows, comics, music albums and even planetarium shows. It was widely accepted by the public schools to focus on subjects ranging from geography and history to mathematics and other subjects. The last we saw of this "thieving villain" on television was in 1999 in 'Where on Earth Is Carmen Sandiego', the animated series that aired on Fox. Netflix adopted the character to discuss its origins in this action-adventure series. You can watch 'Carmen Sandiego' here.
11. Dead to Me (2019-)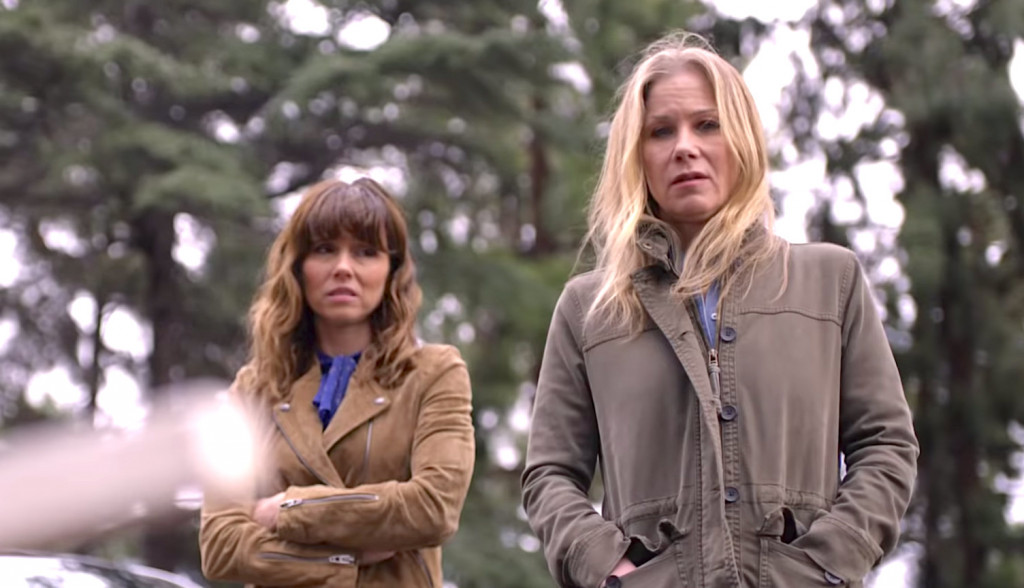 Starring Christina Applegate (who received an Emmy nomination for her role) and Linda Cardellini, 'Dead to Me' focuses on the aftermath of a personal loss for its characters. Jen's husband is killed in a hit-and-run case and the person responsible for it is never caught. Unable to share her grief with someone, she recuperates from it by investigating the crime herself. Meanwhile, she joins a grief therapy group where she meets Judy, who has been struggling to come to terms with the loss of her own. Despite their polar opposite personalities, the women develop a strong friendship, eventually becoming each other's rocks through the whole ordeal. But Judy is hiding a secret and Jen is still reeling from the things that her husband kept from her. You can watch the show here.
10. The Society (2019-)
Set in somewhat of a 'Lord of the Flies' scenario, 'The Society' is one of the best teen dramas to come out on Netflix this year. It rises above the usual tropes that almost all of its contemporaries desperately hold on to, and delivers a character study of various teens who are caught in an impossible situation. When their town is invaded by a strange smell, they are sent on a field trip, which is cancelled mid-way. They return to town, but find that all the adults are missing. At first, they relish their freedom by partying hard and doing whatever their parents would ask them not to. But as they spend more time in the place, they realise that a system needs to be established if an order is to be maintained. But who will create this order and will everyone agree to follow it? You can watch 'The Society' here.
9. Green Frontier (2019)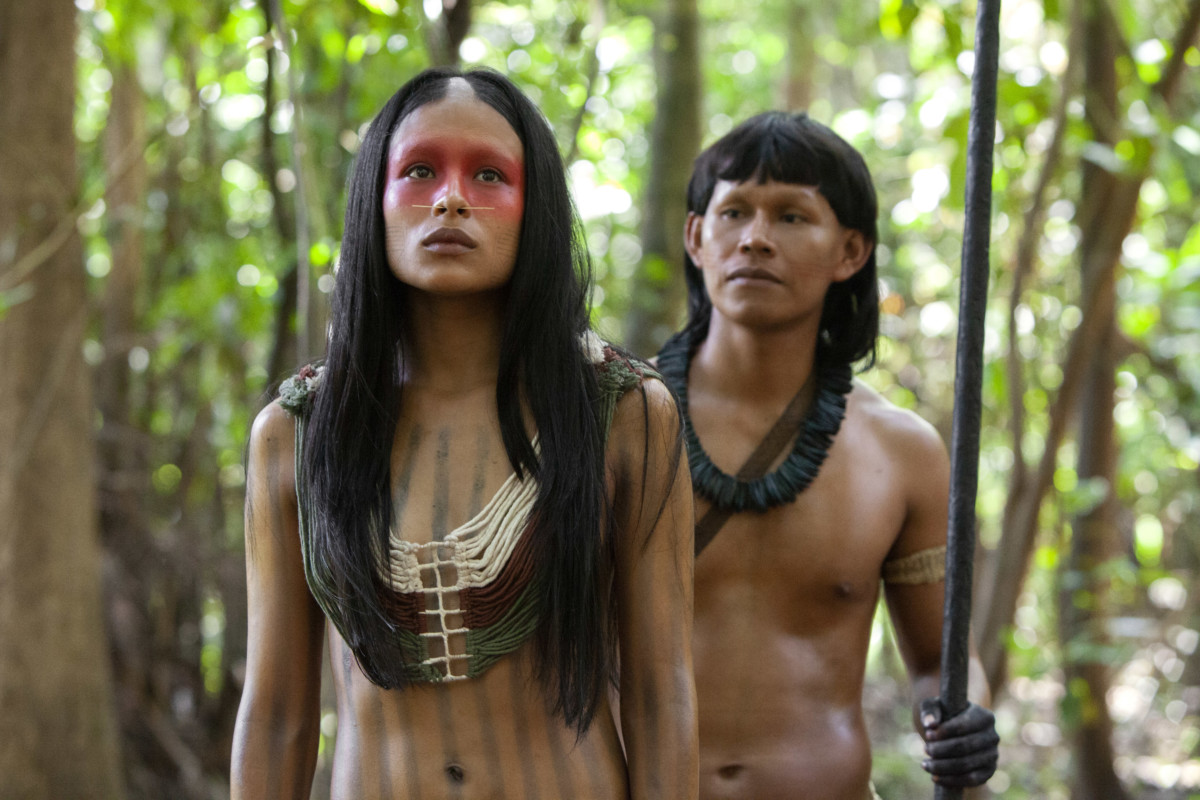 Ciro Guerra, the director of the Academy Award-nominated film, 'Embrace of the Serpent', has directed this crime thriller set in the jungles of Amazon. It begins with the murder of four women. Helena Poveda is sent from Bogota to the small town on the Brazil-Colombia border to investigate the crime. Apart from facing sexism, she also has to suffer the hostile and demeaning behaviour of the local police department. But that doesn't deter her. In fact, finding another mysterious dead body in the jungle intrigues her even more. She not only senses conspiracy and corruption within the department, but it also looks like there are other forces at play here. The last victim had her heart cut out and post-mortem suggests that she had been much older than she looked. You can watch 'Green Frontier' here.
8. Sex Education (2019-)
Otis Milburn doesn't have much experience in sex. He doesn't even have a proper relationship, owing to his socially awkward character. The only friend he has is Eric, and he, too, isn't much of a popular personality either. But there is one thing that sets him apart. All thanks to his mother, who is a sex therapist, Otis knows a thing or two about solving everyone's problems. When Maeve Wiley, a girl known for her promiscuity, comes to know about his hidden talent, she proposes a deal. With all of their classmates exploring their sexuality, every one of them is bound to have a question or two about their sex lives which they can't discuss with each other. Why not open a sex clinic and help them out while making money? You can watch 'Sex Education' here.
7. The Spy (2019)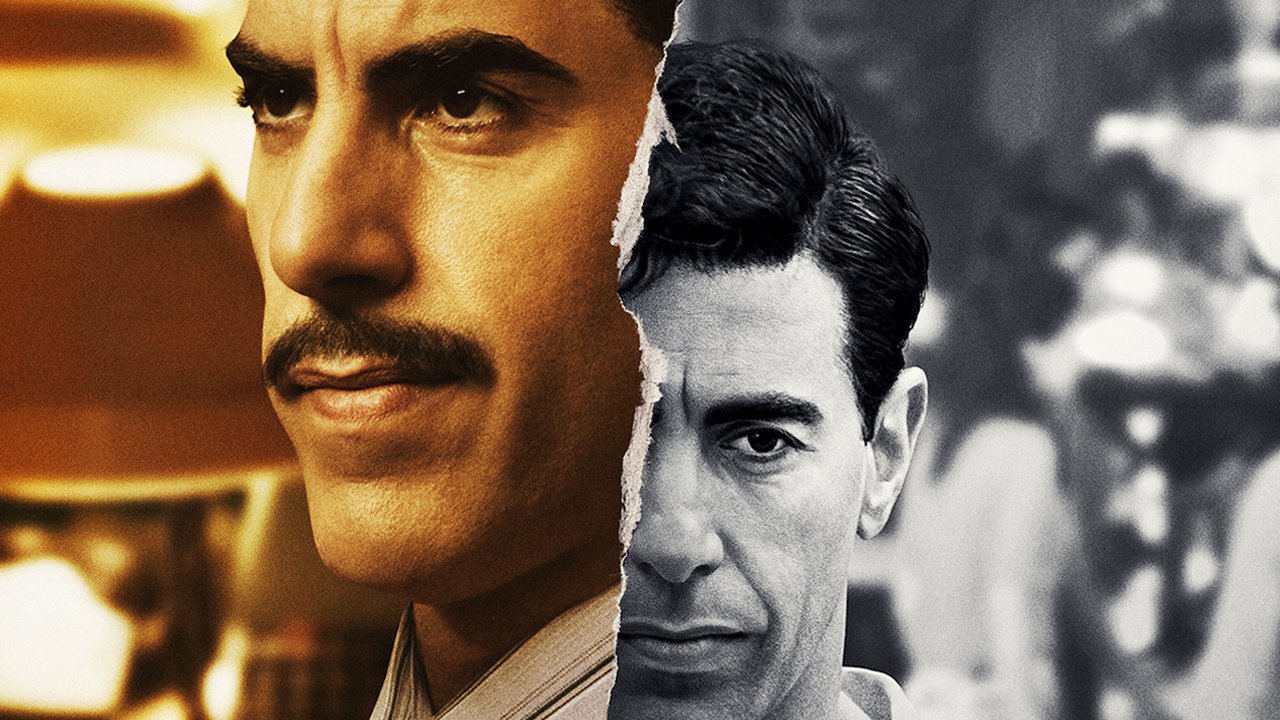 Starring Sacha Baron Cohen, 'The Spy' charts the glorious career of the Israeli spy, Eli Cohen. It is written and directed by Gideon Raff, who is known for creating espionage thrillers like 'Homeland' and 'The Red Sea Diving Resort'. Over the course of six episodes, we are introduced to the domestic life of Cohen and the political circumstances in Israel. He is scouted by the Mossad to infiltrate the Syrian government, which was becoming increasingly hostile, especially with the looming threat of a nuclear weapon in their possession. Not only does Cohen successfully place himself amongst the most prominent figures in Syria, but is also offered a high-ranking government position. How the hell did he manage that? Watch the series on Netflix and find out.
6. After Life (2019-)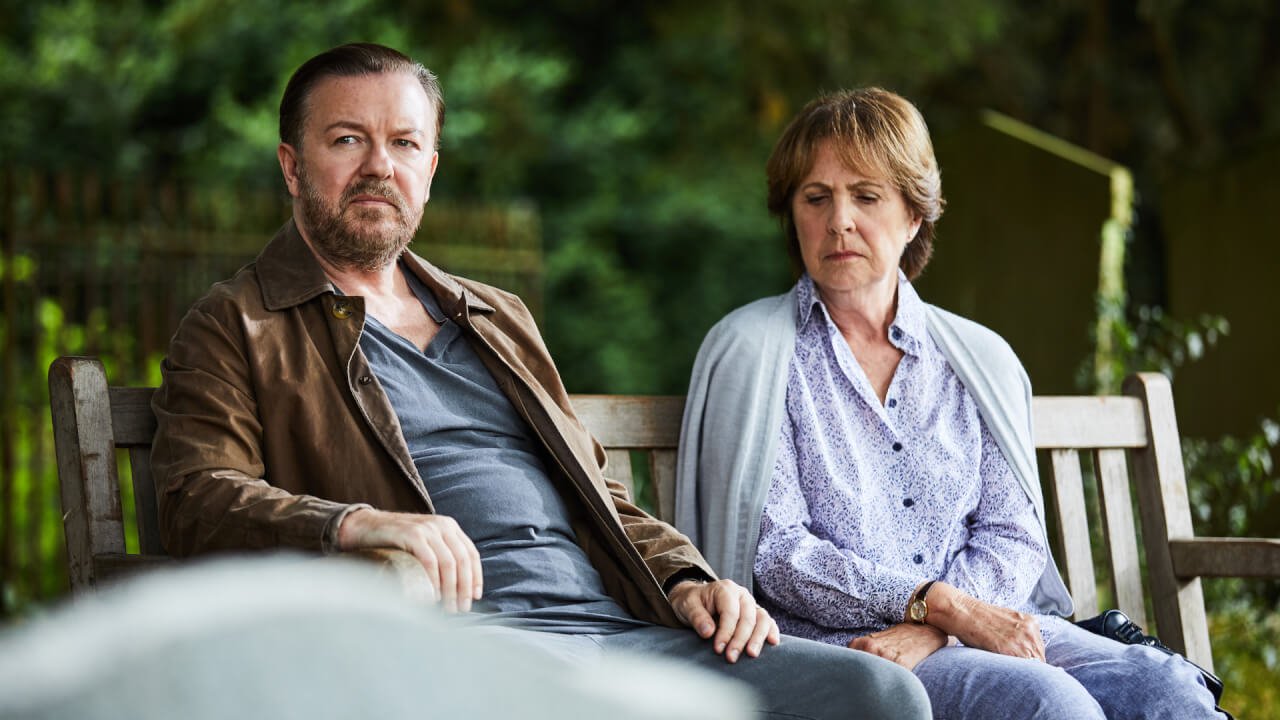 Written and directed by Ricky Gervais, 'After Life' follows the story of Tony. After the death of his wife, he contemplates suicide and comes very close to going forward with it. The only thing that stops him is his dog. How can he ever leave her behind? He finds a reason to live in his canine companion, but now he needs a mechanism to get through the days. Believing that sooner rather than later, he will bite the dust, he finds it best to use his remaining days on Earth to be honest to the people around him. This gives rise to hilarious situations, adding comedy in the most morose and bleakest of circumstances as only Gervais can. But in the end, 'After Life' is much more than about just a good laugh. It is above living with grief and fighting depression, and finding an anchor in your dog. You can watch the series here.
5. The Dark Crystal: Age of Resistance (2019-)
A prequel to the 1982 fantasy film, 'The Dark Crystal', 'Age of Resistance' expands the world, characters and the mythology of Thra. The Skeksis have established themselves as the gods of Thra and rule over the noble Gelfling race. No one is aware of the true intentions of the overlords, and they have allowed themselves to be ruled by these creatures. But truth has the tendency to come to light sooner or later. Rian discovers a horrible secret when his girlfriend is killed by the Skeksis in front of his eyes. Meanwhile, the princess of the Vapra Clan embarks on a quest of her own when she comes across a secret symbol in one of her books. From the depths of Thra, a young Gelfling from the Grottan Clan finds her way to the surface to find a way to protect her dying land. Their combined efforts lead to a revolution that changes the destiny of the planet. You can watch the series here.
4. When They See Us (2019)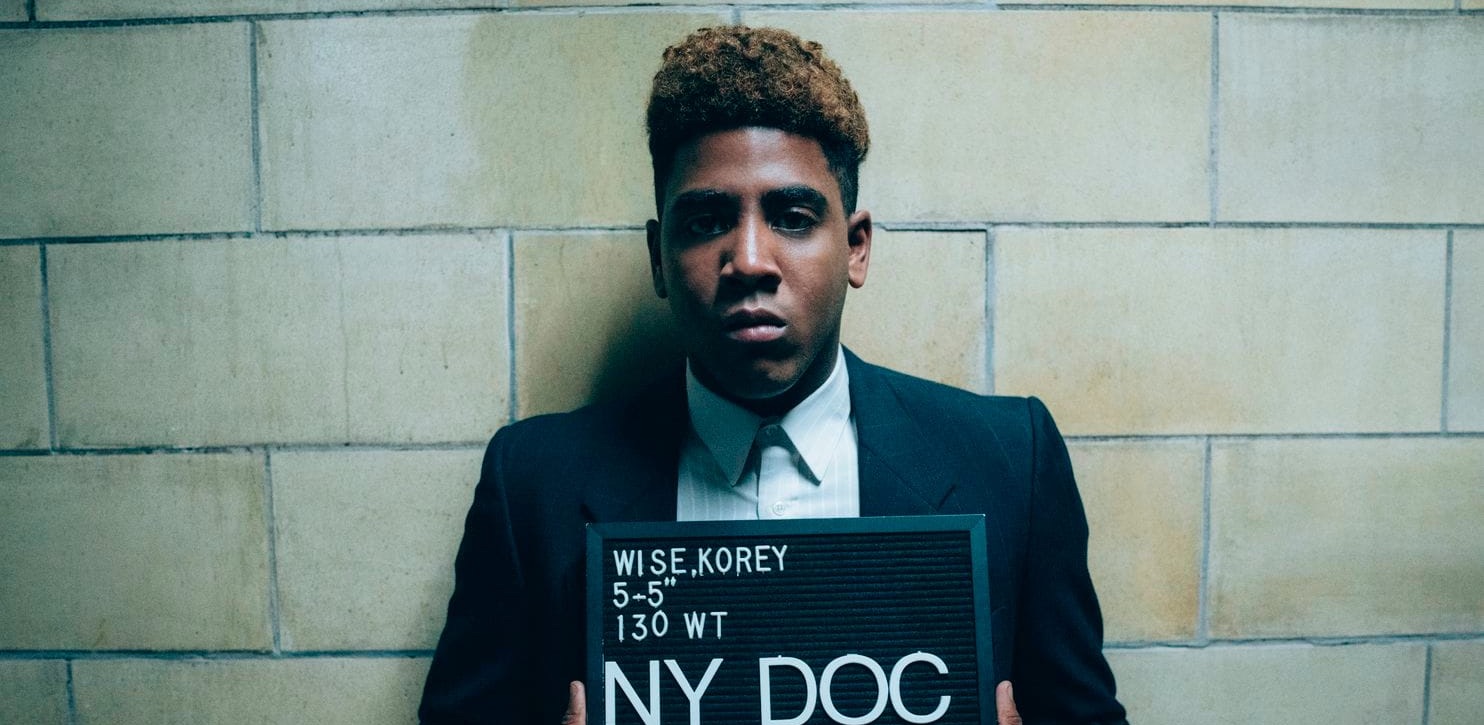 This Emmy nominated drama by Ava DuVernay follows the story of the five youngsters who were charged with the brutal rape of a woman. With all of the accused between the ages of 14-16, the cops didn't waste time to "get the truth out of them." Intimidated, scared and even beaten up, the kids confessed, even when they had been nowhere near the crime scene. It took more than a decade for the truth to come out and they were finally exonerated, but does that mean that justice was done? In 'When They See Us', we go through the heart-breaking journeys of these young men, and witness the despicable face of the justice system that doesn't seem to care about the victim or the crime. They just need scapegoats. For his performance as Korey Wise, Jharrel Jerome won an Emmy, and deservedly so. You can watch the series here.
Read More: Best TV Sex Scenes of 2019
3. Russian Doll (2019-)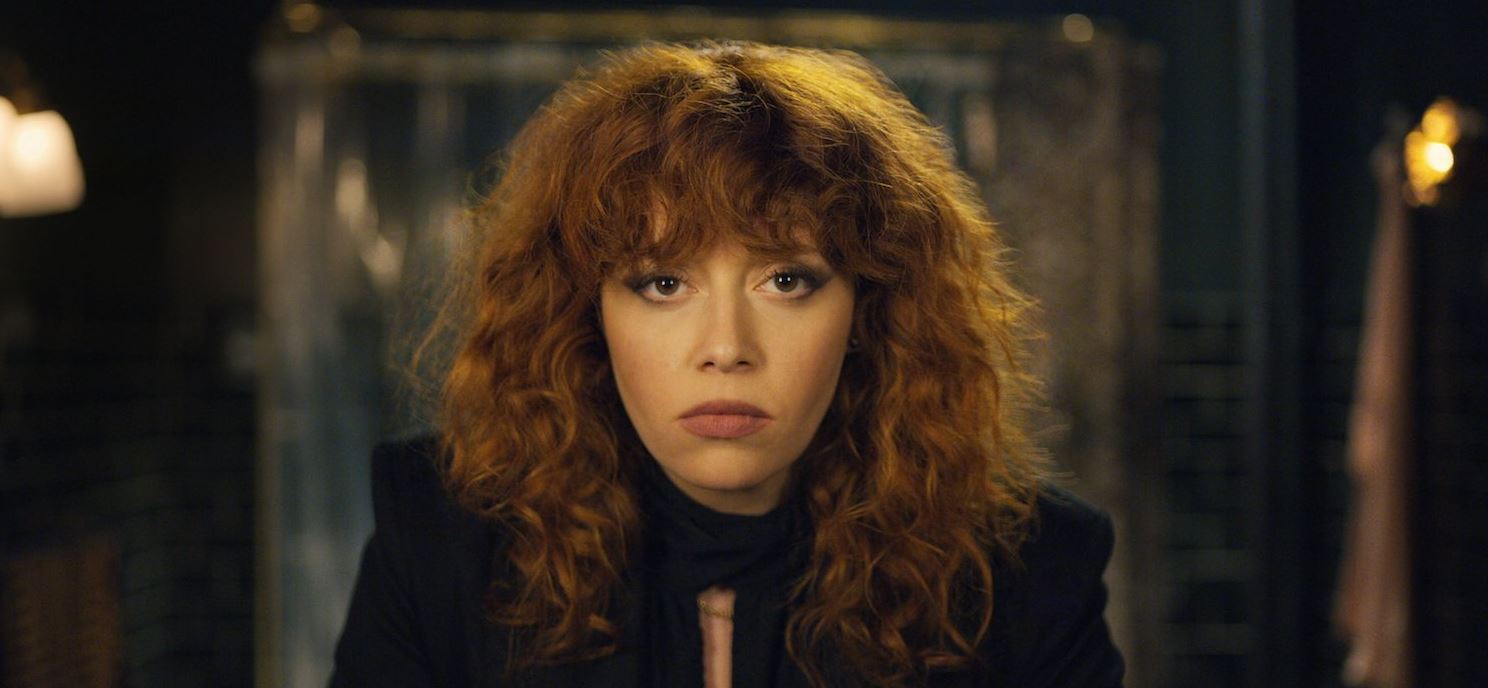 If you didn't already love Natasha Lyonne, after her performance in 'Orange Is the New Black', then, this show will definitely work her magic on you. Another show that blends comedy to make the darker issues digestible, 'Russian Doll' is the story of a woman who has suppressed her feelings for too long. The protagonist is Nadia, a game developer, who arrives at her 36th birthday party, only to die at the end of it. But that's not it. In fact, this is where the story begins. She finds herself back at the party, ready to live through the same chain of events all over again. At the end of it, she dies again, and again, and again. No matter how much she tries, no matter what she does, she always ends up dead. Until she finds another person stuck in the same loop. You can watch the series here.
Read More: Best LGBTQ Movies of 2019
2. Delhi Crime (2019-)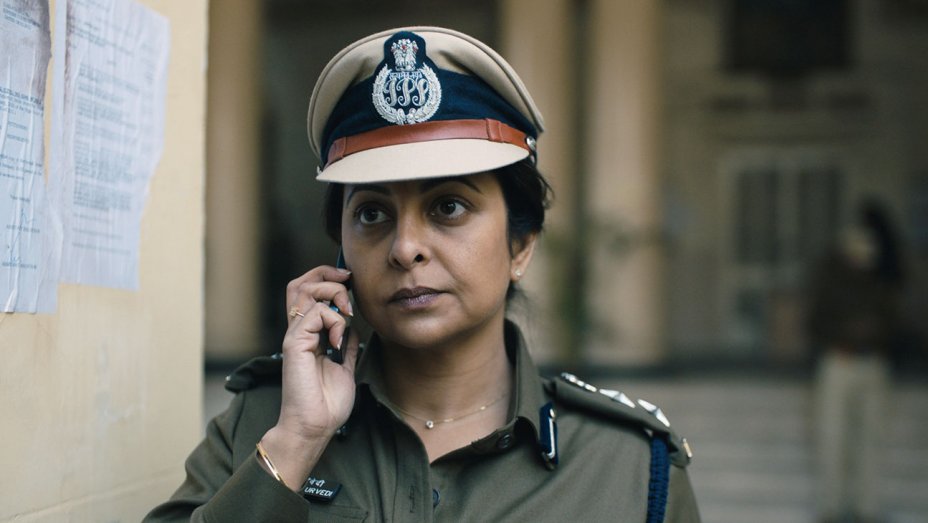 As heinous a crime as rape is, it is also the most prevalent one, unfortunately. And the fact that it has nothing to do with sexual gratification is proved by the inhumane things that rapists do their victims in the name of god-knows-what. There is no shortage of the accounts of bloodcurdling rape and murder in cases in India, but there is one in particular that stood out due to the sheer extent of its brutality. In 2012, a woman was raped in a moving bus by six men, one of whom was a minor. And that isn't even the worst that they did to her. The details of their barbaric act will make any normal person wonder how these animals are allowed to walk amongst us. In 'Delhi Crime', we witness the investigation from the perspective of the police officers who were tasked with finding the culprits. You can watch the series here.
Read More: Best Documentary Movies of 2019
1. Unbelievable (2019)
Have you ever come across a situation where you were forced to accept that you did or didn't do something just so it would serve the purpose of the other person? You might have done it out of fear, or frustration, or simply because you wanted the thing to be over and move on from it as soon as possible. These things make sense in normal, routine situations, but not in rape. If you want to understand why the movements like Me Too are important and why there is so much outcry for feminism, then watch 'Unbelievable'. It follows the story of Marie who reports that she was raped by a stranger who broke into her apartment. However, the cops find it difficult to believe her because there isn't enough evidence to support her theory. It isn't until a few years that the truth comes out when two female detectives come across a similar series of rape cases. You can watch the show here.
Read More: Best TV Shows of 2019