Disney+ Hotstar has some of the best shows in the Indian OTT space that resonate well with the audience. The streaming platform features content from a wide range of genres, from crime dramas to family comedies and from action thrillers to spy series. With such a huge and exciting catalog, it can be difficult to choose the perfect show to binge, so we have narrowed it down for you with a mix of shows in every genre.
20. Bhay (2022)
'Dahan: Raakan Ka Rahasya' is set in the fictional village of Shilashpura in Rajasthan, which is said to have been cursed by a sorcerer named Ridhiyakan in ancient times. The citizens of the village believe that the sorcerer is still locked up in a pile of stones, and if somebody disturbs the mound, Ridhiyakan will tear everything apart. Meanwhile, a disgraced IAS officer, Avni Raut, takes up an assignment to mediate a deal between a mining corporation and the villagers to change the fate of the village. Featuring stellar performances by Tisca Chopra, Saurabh Shukla, and Rajesh Tailang, this horror series blends mystery and supernatural elements with contemporary settings, making it a binge-worthy watch. You can watch it here.
19. Teerandaz (2022)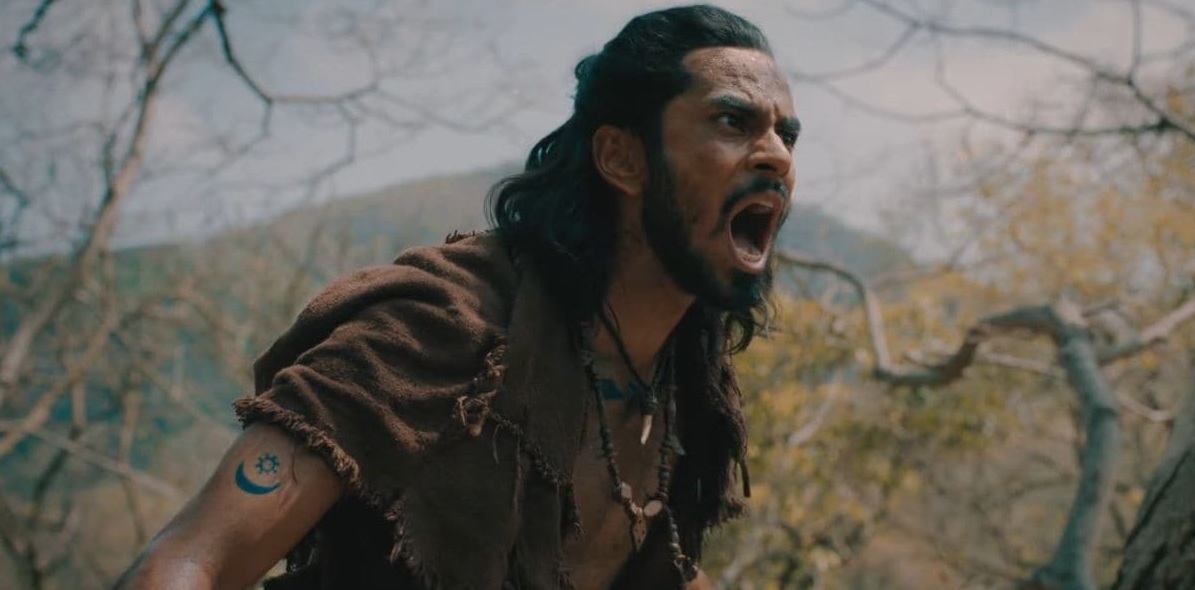 Starring Ashish Vidyarthi, Aditya Rawal, Patralekha Paul, and Sumeet Vyas, 'Teerandaz' is an action thriller series that revolves around Sarju, a tribal man who possesses remarkable archery skills. Sarju goes against the corrupt political and financial systems to protect his tribe from their encroachments. This leads him onto a path of criminal activity, and he eventually becomes a lethal hired assassin. Exploring the themes of greed and power, the thought-provoking show focuses on the collision of the old and the new worlds. You may watch the show here.
18. Social Ek Haadsa (2022)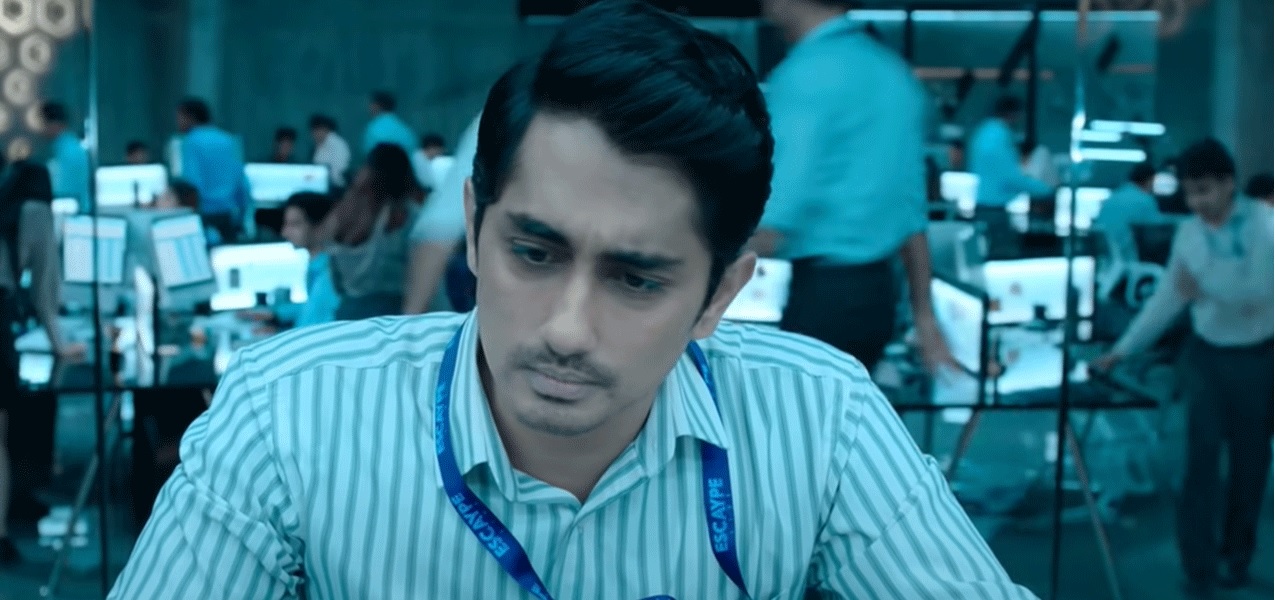 Created by Siddharth Kumar Tewary, 'Social Ek Haadsa' follows six individuals who take part in a competition on a live-streaming app that promises immediate fame and a prize of three crores to its most popular participant. As the participants enter the contest, their ordinary lives get turned around completely and their everyday existence begins to undergo a profound transformation. As the boundaries between the real world and the virtual one begin to blur, the rules and moral aspects of the game start to change. Driven by the compelling performances of Siddharth, Jaaved Jaaferi, Shweta Tripathi, and Waluscha De Sousa, the thriller series provides insight into the thoughts of those immersed in the realm of social media, revealing how far can one go to attain their desires. Feel free to check out the series here.
17. November Story (2021)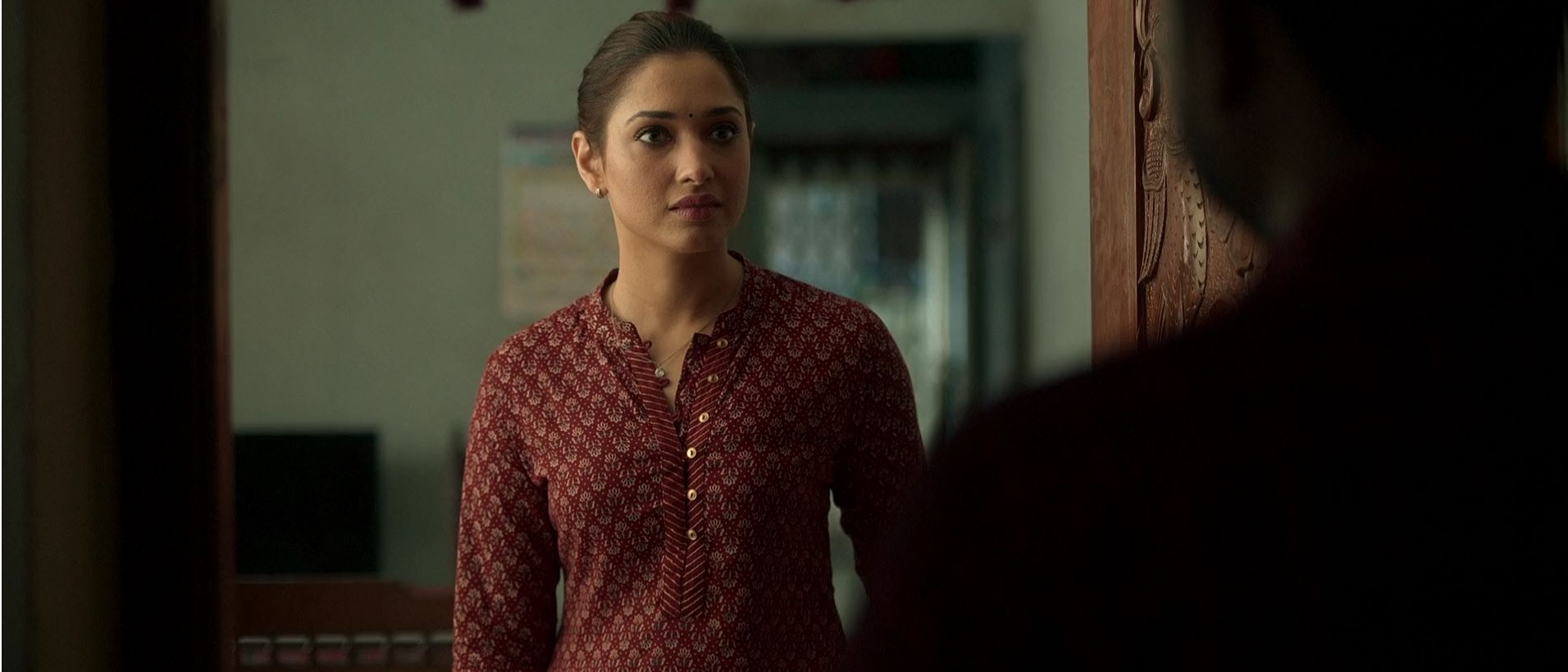 'November Story' is a Tamil language series that tells the story of a reputed crime novelist suffering from Alzheimer's who is accused of committing a murder. The writer, Ganesan, played by GM Kumar, is found in a bewildered state next to the corpse of a woman by his daughter Anuradha, played by Tamannaah Bhatia. Anuradha, an ethical hacker who is an expert in analyzing breadcrumb trails, sets out on a mission to save her father from arrest. She seeks help from her friend Malarmannan (Vivek Prasanna) and Ganesan's caretaker Chithra (Nandhini) in her quest. The crime thriller series is a fresh take on the murder mystery genre that keeps you hooked till the very end. You can check out the show here.
16. City of Dreams (2019)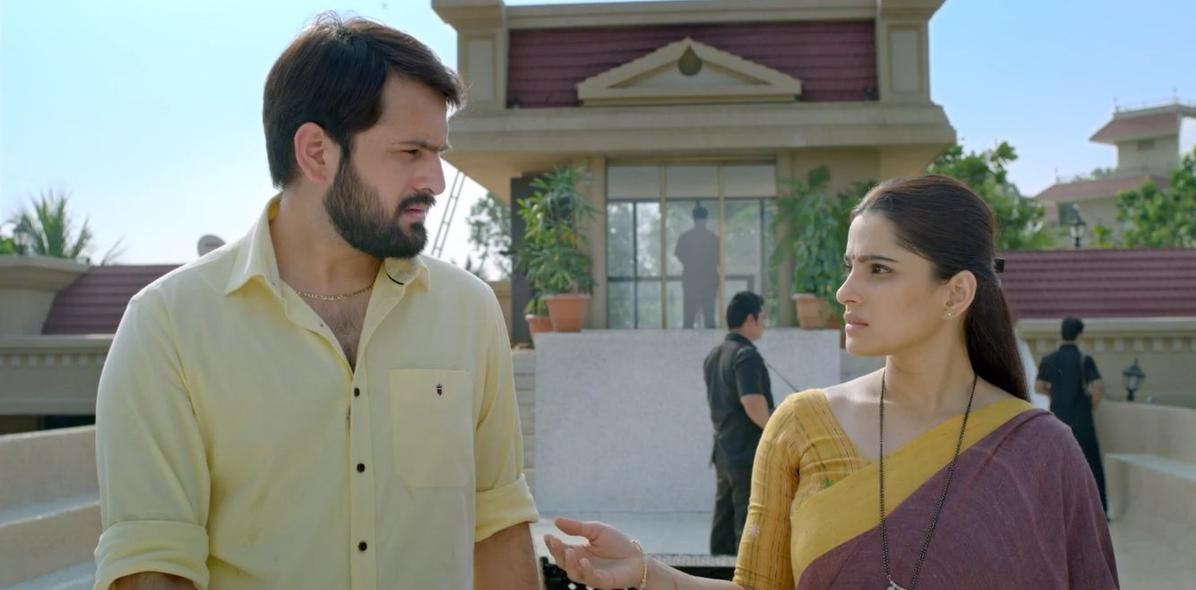 Set in the heart of Mumbai, 'City of Dreams' unravels the tumultuous journey of the Gaikwad family, entangled in the web of politics and crime. At the center of this story is the charismatic and ambitious politician, Ameya Gaikwad, portrayed by Atul Kulkarni, whose aspirations lead to a deadly assassination attempt. His daughter, Poornima Gaikwad, played by Priya Bapat, is determined to avenge the attack and uphold her family's legacy. As the political drama delves into the murky world of Mumbai politics, it exposes the complex relationships and power struggles within the family, leaving viewers on the edge of their seats. You can watch 'City of Dreams' here.
15. 9 Hours (2022)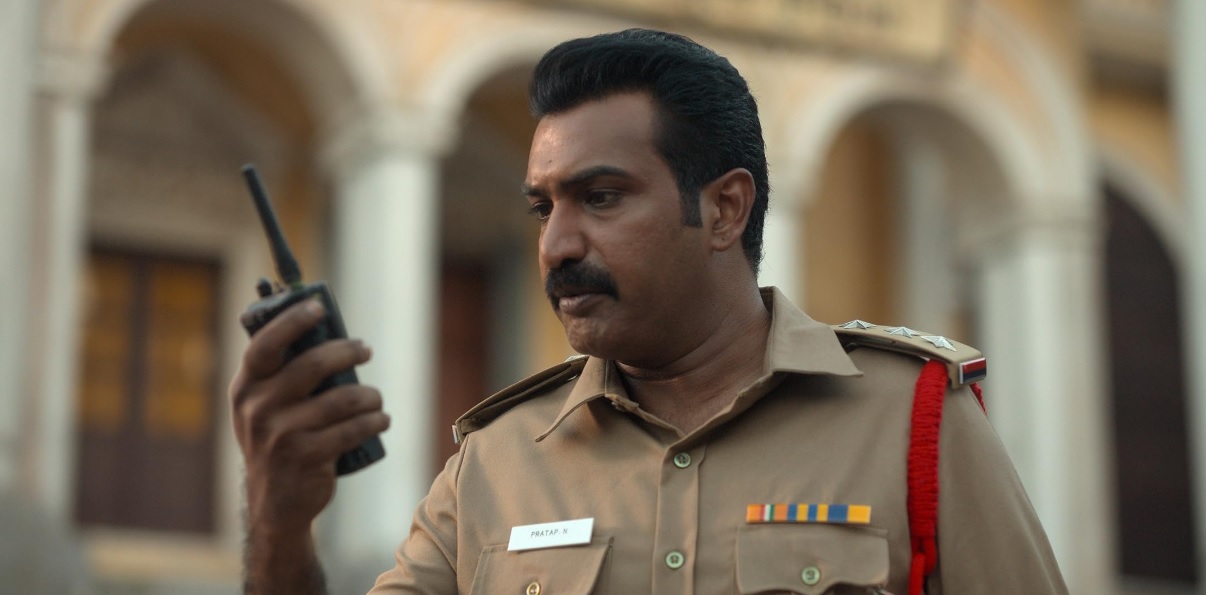 '9 Hours' is a crime thriller series with a narrative set in 1985 where three inmates break free from the central jail following the morning attendance check, splitting into three separate groups to carry out simultaneous bank heists. While two teams execute their robberies with success, one group finds themselves trapped inside a bank, encircled by a formidable police presence. With just nine hours until the next headcount back at the prison, they must devise a daring escape plan and return in time. Created by Krish Jagarlamudi, this Telugu language series is known for its engaging storyline full of twists and turns. You may stream it here.
14. Human (2022)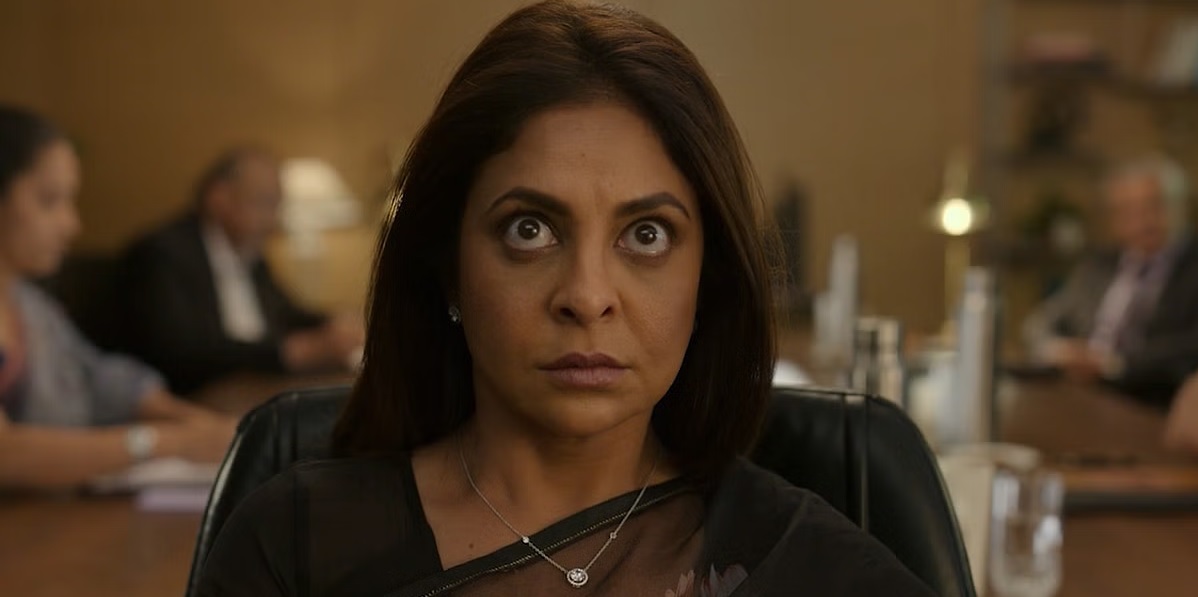 'Human' is a captivating medical thriller series that tells the story of a big pharma company and an elite private hospital who conspire to fast-track the clinical trials of an upcoming drug, despite being aware of its fatal side effects. As the development of the drug progresses, poor people are made to participate in the trials. Meanwhile, Dr. Saira Sabharwal gets her dream job with Dr. Gauri Nath as her mentor at a premiere hospital in Bhopal.
The two women's shared commitment to the medical profession results in a strong bond between them. However, when a young migrant worker exposes the dark side of the medical system, the two doctors' lives turn into chaos. Shefali Shah and Kirti Kulhari have given superlative performances in this show as Dr. Gauri Nath and Dr. Saira Sabharwal respectively. You may watch 'Human' here.
13. The Night Manager (2023-)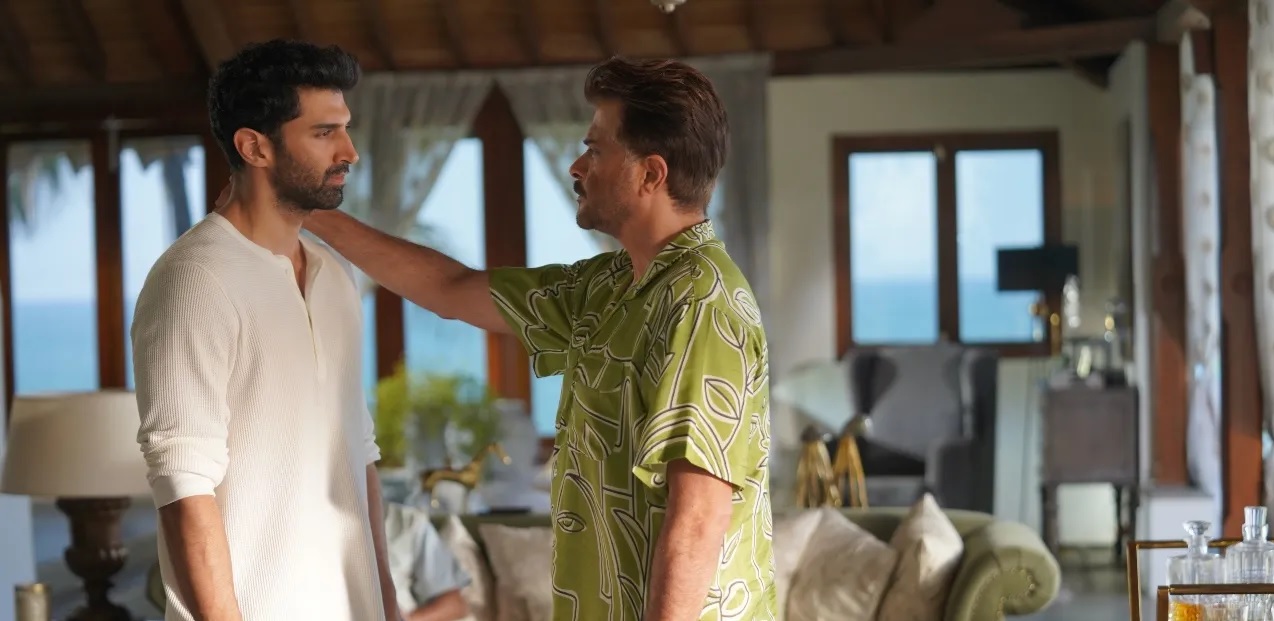 A remake of the British series of the same name, 'The Night Manager' follows Shaan Sengupta, a former Lieutenant in the Indian Navy who works as a night manager in a hotel in Dhaka, Bangladesh. He comes across the illegal activities of an influential arms dealer, Shailendra Rungta, and infiltrates his gang to bring him down. The crime thriller series is praised for its enthralling screenplay and power-packed performances by Anil Kapoor, Aditya Roy Kapur, Sobhita Dhulipala, and Tillotama Shome. You can stream the series here.
12. Saas, Bahu Aur Flamingo (2023-)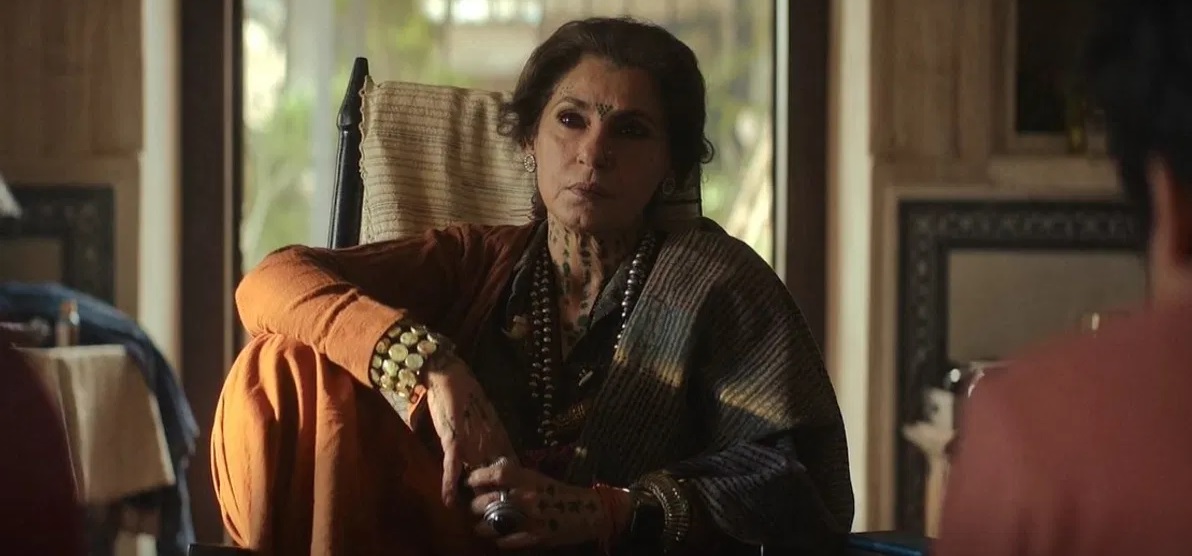 Dimple Kapadia shines in this crime drama created by Homi Adajania. 'Saas, Bahu Aur Flamingo' follows a family led by the formidable matriarch, Savitri aka Rani Baa, who operates South Asia's largest drug cartel under the front of the Rani Cooperative, a doll-making and herbal business exclusively run by women. Rani Baa, along with her two daughters-in-law, Kajal and Bijlee, manages the cartel's various operations while her daughter, Shanta, produces a potent cocaine variant. Amidst threats from numerous rivals, Rani Baa is compelled to select an heir for her business. Also starring Isha Talwar, Angira Dhar, Radhika Madan, and Deepak Dobriyal, the show is known for its thrilling story set in the fictional town place of Runjh Pradesh. You may watch 'Saas, Bahu Aur Flamingo' here.
11. Aarya (2020-)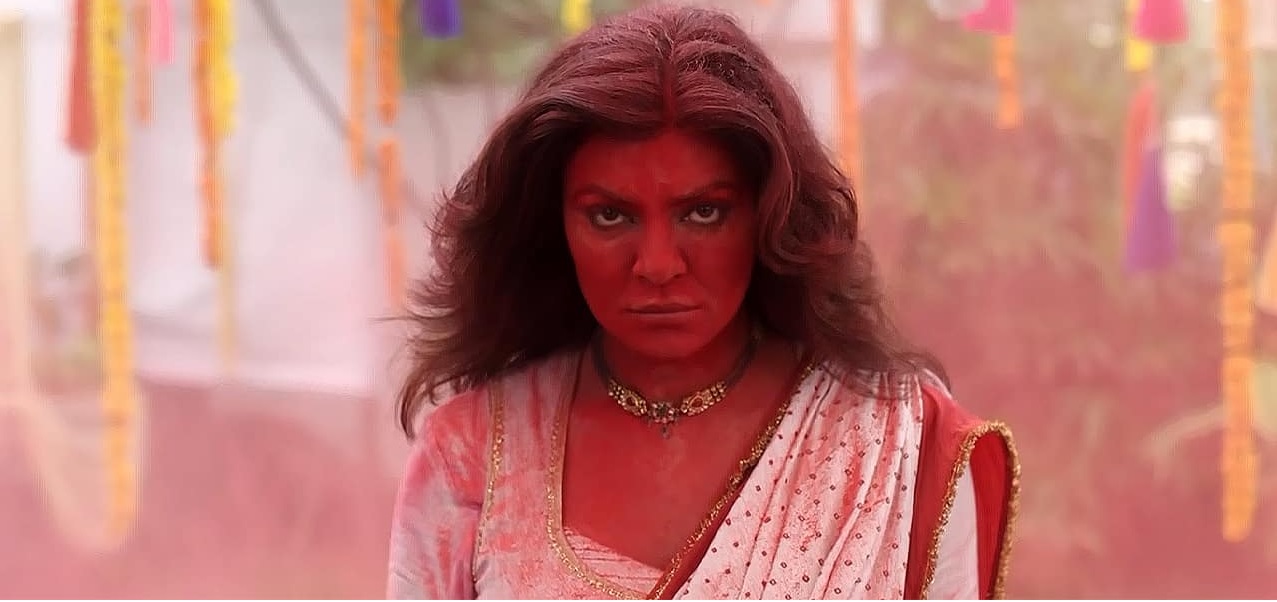 Featuring the very versatile Sushmita Sen, 'Aarya' is a crime drama that follows the life of Aarya Sareen, a doting wife and mother who is unexpectedly thrust into the criminal underworld. When her husband, a pharma mogul, is shot, Arya must take charge to protect her family. As Aarya delves into her husband's business, she faces dangerous adversaries, deceit, and family secrets that threaten to destroy her world and tear apart her family.
Aarya's journey is marked by her transformation from a sheltered homemaker into a formidable, resilient, and scheming matriarch who is determined to safeguard her family at any cost. Created by Ram Madhvani and Sandeep Modi, the show weaves a gripping narrative filled with suspense, action, and emotions. You can watch it here.
10. Unheard (2021)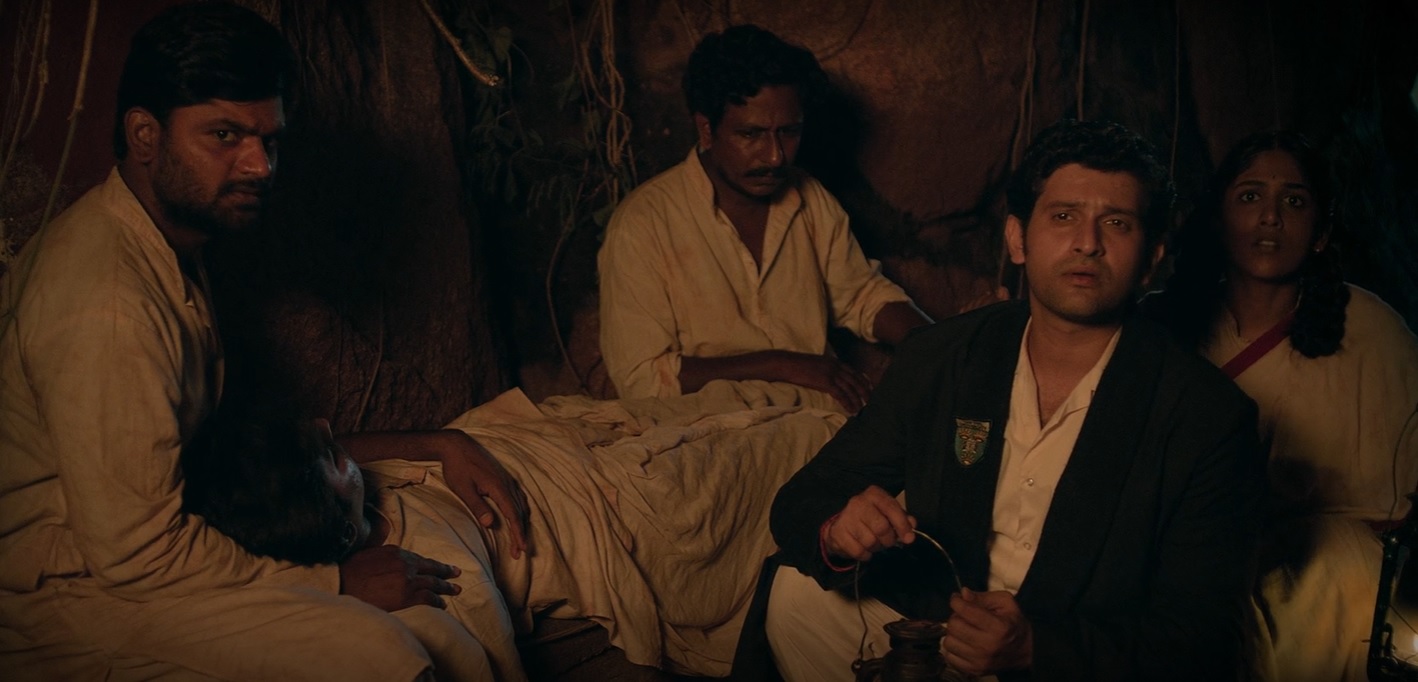 'Unheard' is a Telugu period drama set in the years between 1905 and 1950 that showcases the Indian independence movement in the princely state of Hyderabad. The narrative is shown through the common people's perspective on the events of the movement. Created by Aditya K. V., the series masterfully represents India's freedom struggle and features mature performances by Baladitya, Chandini Chowdary, Priyadarshi Pulikonda, Ananda Chakrapani, Ajay, Srinivas Avasarala, and others. You may watch the show here.
9. Home Shanti (2022)
Starring veteran actors Supriya Pathak and Manoj Pahwa, 'Home Shanti' is a comedy-drama that traces the journey of a middle-class family who dreams of building their own house in Dehradun. The series showcases the ups and downs and the challenges faced by the family as they begin the construction of the house. Also starring Chakori Dwivedi, Poojan Chhabra, and Happy Ranajit, 'Home Shanti' is a feel-good series with a relatable story, well-rounded characters, and brilliant performances. Feel free to check out the series here.
8. Save the Tigers (2023-)
'Save the Tigers' aka 'Saving the Tigers' is a Telugu comedy-drama that revolves around three frustrated husbands who meet by chance and start to rant about their married lives. Little do they know that their conversations are going to make news and result in a series of crazy events. Created by Pradeep Advaitham and Mahi v Raghav, the show is known for its witty storyline coupled with a delectable dose of satire and drama. You can check out the show here.
7. Aakhri Shikaar (2022)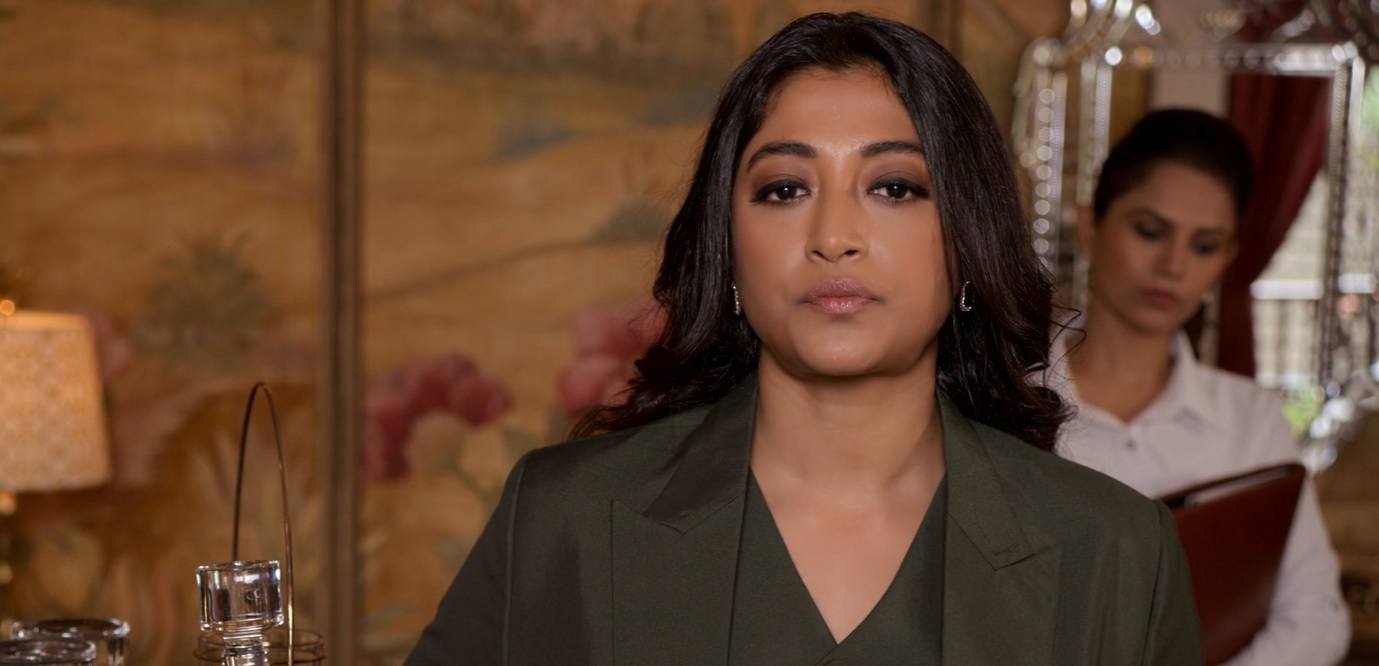 A revenge drama set against the backdrop of a powerful family, 'Aakhri Shikaar' follows the Roy Group Of Industries, which faces a devastating factory fire that claims 40 lives. In the wake of the tragedy, the ambitious family members, including Bhisham Roy, Indrani Roy, and Guru Shastri, embark on a power struggle to seize control of the business. Meanwhile, Guru's son, Samar Shastri, and Indrani's stepson, Abhimanyu Roy, form a deep friendship despite knowing about their parents' conflicts. Ashutosh Rana, Satish Kaushik, Rajesh Khattar, and Paoli Dam impress in this tale of power, family feuds, and vengeance. You can watch 'Aakhri Shikhaar' here.
6. The Freelancer (2023)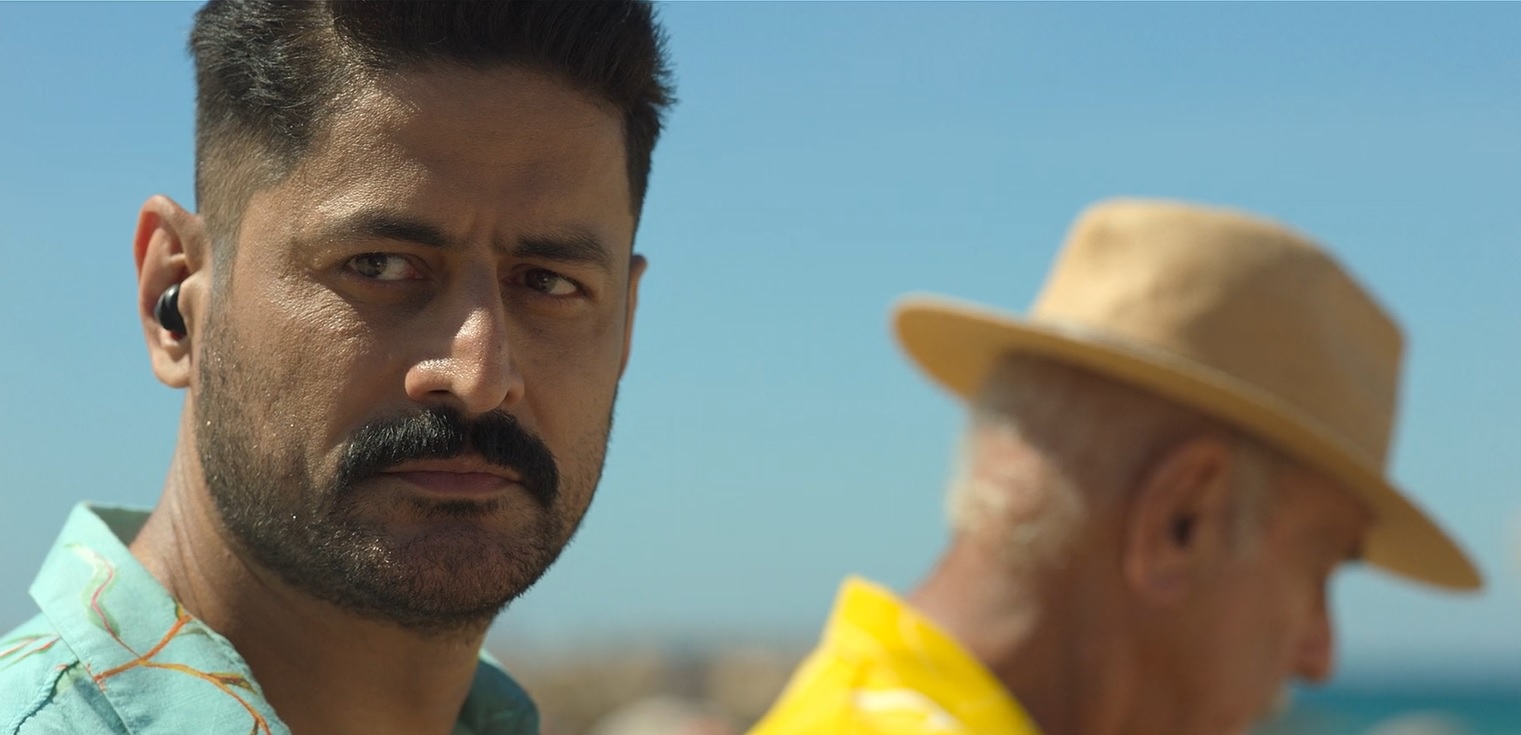 Based on the book 'A Ticket To Syria: A Story About the ISIS In Maldives' by Shirish Thorat, 'The Freelancer' is an action thriller series that focuses on Avinash Kamath, a former officer turned mercenary who is tasked with rescuing a newly married girl named Aliya from war-torn Syria. Mohit Raina steps into the shoes of Kamath, who has to go against ISIS to accomplish his mission and protect Aliya. Created by Neeraj Pandey, the show also stars Anupam Kher, Kashmira Pardeshi, Ayesha Raza Mishra, and Manjari Fadnnis in pivotal roles and keeps the audience hooked with its gripping narrative. You may stream it here.
5. Taaza Khabar (2023)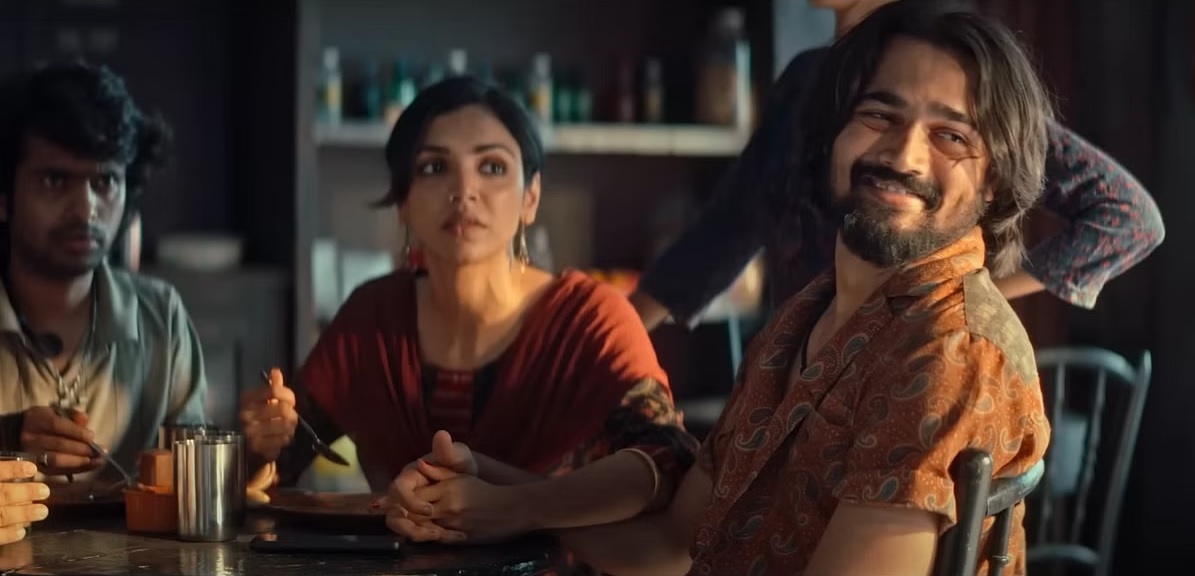 Created by Abbas Dalal and Hussain Dalal, 'Taaza Khabar' is a fantasy show that tells the story of a sanitation worker named Vasant "Vasya" Gawade. Vasya encounters some magical powers that enable him to predict the future which changes his life completely. The comedy series stars Bhuvan Bam as Vasya along with Shriya Pilgaonkar as Madhubala, J. D. Chakravarthy as Shetty Anna, Deven Bhojani as Mehboob, and Prathmesh Parab as Raja "Peter" Chaturvedi. The show is known for its twist on the conventional story of a regular guy with big dreams. You may watch 'Taaza Khabar' here.
4. Criminal Justice (2019-)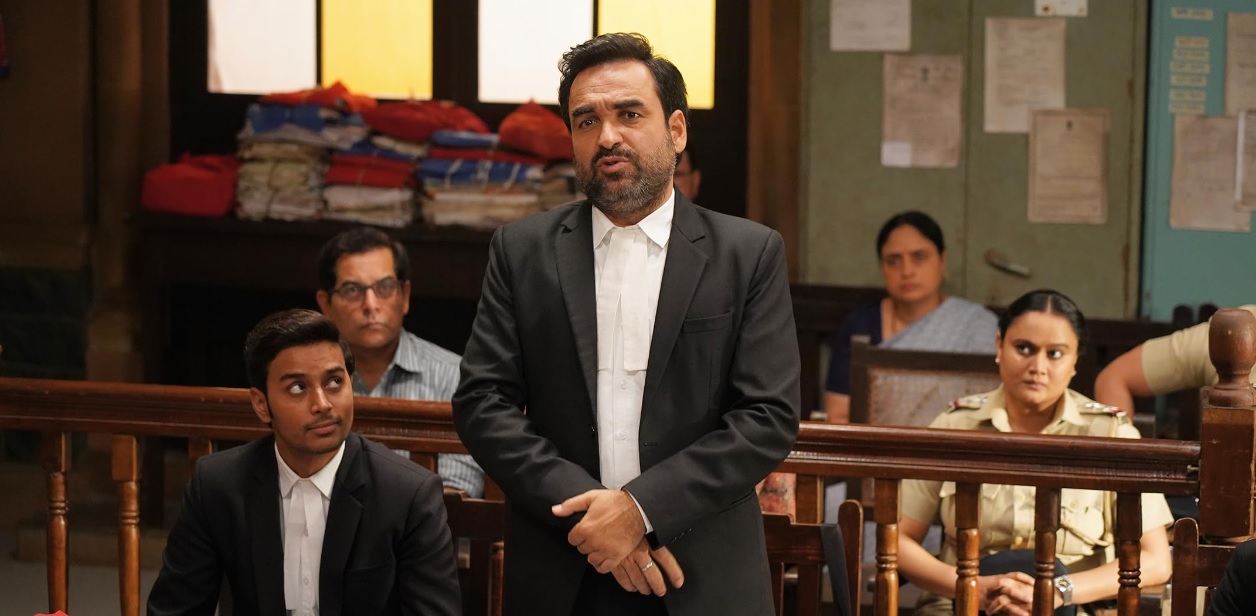 'Criminal Justice' is a legal drama that delves into the trials and tribulations of an individual wrongly convicted by the legal system. The show follows the life of Aditya Sharma, played by Vikrant Massey, a mild-mannered cab driver who finds himself accused of a heinous crime after a fateful night. His battle to prove his innocence becomes a nightmarish journey through the complexities of the justice system, where he encounters unscrupulous lawyers, corrupt cops, and ruthless criminals. The hit series has also come up with two more seasons titled 'Criminal Justice: Behind Closed Doors' and 'Criminal Justice: Adhura Sach.' Pankaj Tripathi essays the role of Advocate Madhav Mishra in the series with the story focusing on a new case in every season. You can stream the series here.
3. Grahan (2021)
'Grahan' is a crime drama that follows Amrita Singh, an IPS officer, who resigns from her job due to political interference and plans to marry in Canada. However, her life takes an unexpected turn when she discovers that her father, Gursevak Singh, is accused in the 1984 anti-Sikh riots. Determined to uncover the truth, Amrita remains in the police force. Through her investigation, a poignant love story emerges, featuring Rishi and Manu, a Hindu-Sikh couple from 1984.
As the narrative unfolds, long-buried secrets about identities and relationships begin to surface. The series features authentic performances of Pawan Malhotra, Zoya Hussain, Wamiqa Gabbi, Teekam Joshi, Anshumaan Pushkar, and Sahidur Rahman. Created by Shailendra Kumar Jha, the show delves into the journey of seeking justice and redemption, blending the past and present into a thought-provoking narrative. You may watch it here.
2. Special OPS (2020-)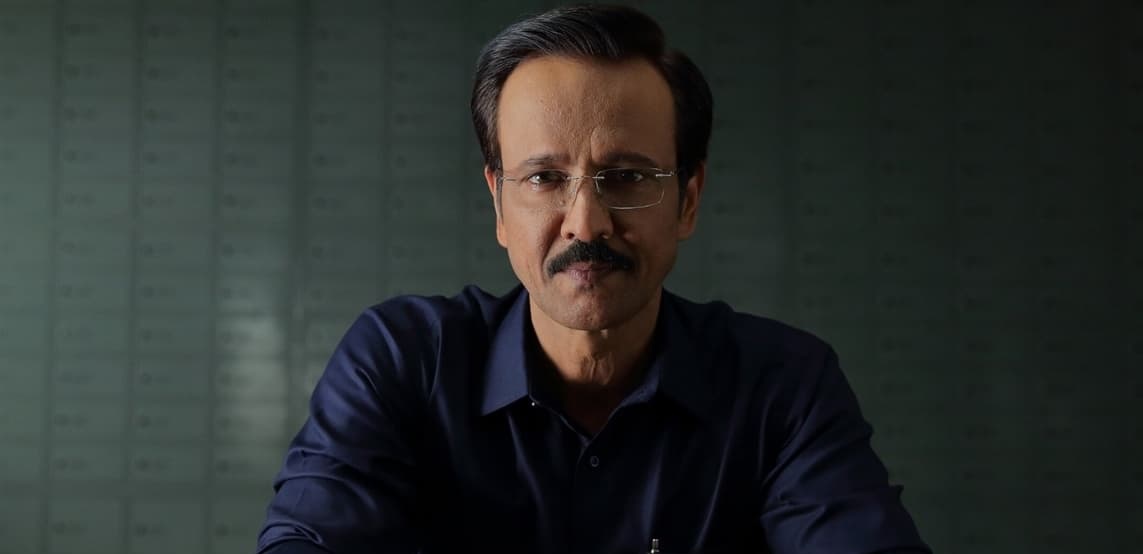 Another impressive series created by Neeraj Pandey, 'Special OPS' is an espionage thriller series that takes viewers on a high-stakes, international journey with the Research and Analysis Wing (RAW). The show revolves around Himmat Singh, portrayed by Kay Kay Menon, a seasoned officer who has spent nearly two decades chasing a mysterious and deadly terrorist mastermind, Ikhlaq Khan. The series unfolds in a gripping non-linear narrative, as Singh assembles a team of exceptional agents to unravel the conspiracy that threatens national security.
Together, they traverse the globe, from the Middle East to Eastern Europe, piecing together a puzzle to bring down the elusive villain. Apart from Menon, the show also features stupendous acts by Karan Tacker, Vinay Pathak, Vipul Gupta, and others. A prequel to the series titled 'Special Ops 1.5: The Himmat Story' was also released on Disney+ Hotstar, which focuses on the backstory of Himmat Singh. You can watch the series here.
1. The Legend of Hanuman (2021-)
'The Legend of Hanuman' is an animated series that chronicles the journey of Hanuman from a mighty warrior to a god. Endowed with incredible strength and divine abilities, he embarks on a quest to vanquish evil and restore peace. The series showcases Hanuman's battles against formidable foes, his unwavering devotion to Lord Ram, and his selfless acts of heroism. Featuring the voices of Sanket Mhatre, Surbhi Pandey, Damandeep Singh Baggan, and Sharad Kelkar, the show offers stunning visuals and explores the themes of courage, sacrifice, and the triumph of good over evil, making it one of the top series on Disney+ Hotstar. You may watch the show here.
Read More: Best Indian Shows on Netflix