Though I'm the writer of this article and may be glorifying the low budgeted foundation of these movies, I've observed in today's scenario that the higher the budget climbs, the worse the end product is. Now, there are exceptions to my statement because quite frankly it is a generalized one. But I'd personally prefer to watch a faulty yet honest effort under a dozen of thousands rather than a $100 million vision that only progresses when the "green" lights flash.
What I want to convey by my first statement is, as an artist it is easier to express yourself on a lower budget and though it is an accomplishment, it is not as difficult as people think it to be. I quote Spielberg, "Why Pay A Dollar For A Bookmark? Why Not Use The Dollar For A Bookmark?" Films were a business and an industry much before they were considered art. The commercial aspect of cinema is almost always inseparable from its artistic endeavours. Even a bad film takes a ton of money to make just as a good one does. However, there are some filmmakers who have managed to make the most of their resources without compromising on the quality of work. Here's the list of top films made under a million dollars and are considered great. So, go ahead and learn from these cheapest and inexpensive movies. These are the best low budget movies of all time.
25. Creep (2014)
Budget : Estimated $10,000
'Creep' is directed by Patrick Kack-Brice , written by Brice and Mark Duplass, stars Brice and Duplass and is produced at a paltry sum by Duplass. Is Creep a classic? No. Is Creep 100% successful at what it wants to achieve? Yes! The movie is literally filled with events that make headlines complimenting the obituary page, "Killer Videotaped His Victims When He Murdered Them", stuff like that. Added its disconcerting realism, the movie plays out as a very dark comedy that will be the first pop-up, one that cannot be disabled, the net time you visit Craigslist.
Read More: Best Movies About Porn Industry
24. Wristcutters : A Love Story (2006)
Budget : $50,000
'Wristcutters' is a very catchy title for a film that revolves around a realm where people who commit suicide are sent to. The plot reminds me of 'Cherry 2000', a road movie about a man trying to resuscitate his love, and in that process traversing across lands, whose nature is unbeknownst to him. Wristcutters though, isn't satirical and works as a dark comedy, playing at the expense of the feebleness of minds that killed themselves.
Read More: Best Movie Proposals of All Time
23. Blue Ruin (2013)
Budget : $420,000
While Jeremy Saulnier's 'Green Room' made a big name couple of years ago, it still doesn't hold a candle to his previous work, 'Blue Ruin'. Blue Ruin is a remarkable low budget neo-noir which revolves around a most unlikely protagonist. It is the culmination of conventional American Cinema with the emerging Korean revenge thriller that involves a common man drenched in hatred and incapable of contemplating the steepness of the hill he tries to climb on.
Read More: Most Mind Blowing Movies of All Time
22. Kill List (2011)
Budget : $800,000
I'm not a big fan of Ben Wheatley, his work has always felt derivative to me and though that doesn't normally concern me, here I find asking myself "Haven't I seen this somewhere else?". With 100s of films to watch, the last thing I want is 'The Italian Job' turning into 'The Wicker Man', but that's just my opinion and I've heard great responses from many. For a movie that's made on a budget of $800k, it's very well made with great acting and direction, and the second third of the movie is very well paced with disturbing violence.
Read More: Movies That Got Banned in Several Countries
21. The Man From Earth (2007)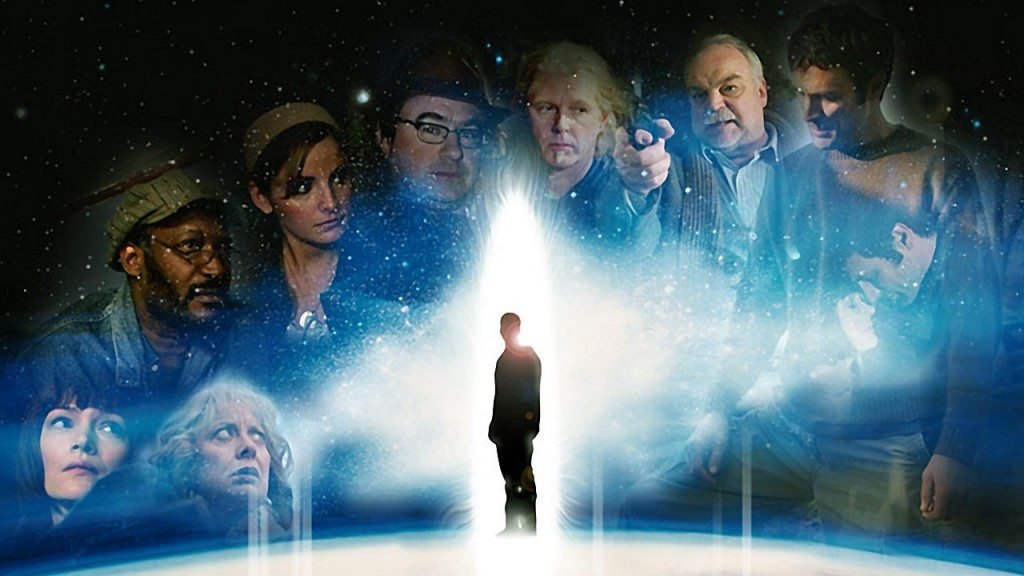 Budget : $200,000
On my first viewing, 'The Man From Earth' reminded me of how episodes from 'The Twilight Zone' used to play out. Though this does delve deeper because of its obviously longer runtime, they were both penned by the same man, Jerome Bixby. It's not a sci-fi blockbuster, and inclined towards the 70's with exceptional dialogues and thought provoking themes and proves science fiction genre is a product of humans' curiosity and holds a bigger purpose than cheesy entertainment. It shouldn't provide you with answers, it should make you search for them.
Read More: Best Black Movies of All Time
20. The Battery (2012)
Budget : $6,000
When life gives you 'World War Z' and 'Resident Evil', chuck them in the can, and put on 'The Battery'. In his directorial debut, Jeremy Gardener has produced the most original zombie cinema has seen in years, and achieves for $6k what Will Smith and co couldn't for $150 million : the post-apocalyptic life. The movie captures the uneventfulness life in rural Connecticut, through the lives of two friends who torpidly counter the zombies by avoiding them. But it's the smog of isolation and dread settling on down on us that causes horror and not guts and gore.
Read More: Movies That Might Make You Sick
19. Beyond The Black Rainbow (2010)
Budget : $850,000
Panos Cosmatos's 'Beyond The Black Rainbow' is the most seducing love letter to the movies from the 60's – 80's that explored fantasized science fiction and surrealism. The atmosphere created in BTBR is in my opinion only second to the likes of 'Suspiria' and 'The Holy Mountain'. I'm not kidding when I say advise viewers to beware of the nauseating visuals, that may cause seizures. Unlike artistic psychedelism, this isn't alluring, it's a spectral experience, something that despite its ethereal images will get under your skin.
Read More: Best Breakup Movies of All Time
18. I Killed My Mother (2009)
Budget : $600,000
'I Killed My Mother' by Xavier Dolan is a cinematic achievement which will be taught in film schools, decades from now. A 20 year old professing his love for cinema in the best way possible, by experimenting with a camera and everything he's learned from observing films. Cinema, no matter what kind, always lends a part of itself to the viewer and the art only progresses if the viewer reciprocates the same. What makes this film contextually special is Dolan's undaunted honesty in expressing a vital phase of his life, and thus gracing the art with authenticity that is only indigenous to him.
Read More: Best Movie Theaters in the World
17. Napoleon Dynamite (2004)
Budget : $400,000
Thank god Donald Trump wasn't the POTUS in 2004, or else I wouldn't have got the chance to buy a "Vote For Pedro" t-shirt. It's been 13 years since Napoleon Dynamite came out, and introverts still look up to Kip Dynamite as their messiah. This movie was one of the earliest entries in the 21st century quirky indie comedies, and helped bring back the eccentric comical style of black and white era. A must watch for socially awkward teenagers who tag each other in political memes and geek out over anything different from the norm that would make them feel more intellectually abled than the others.
Read More: Best Real Time Movies of All Time
16. Tyrannosaur (2011)
Budget : $950,000
People say a heart harbors the darkest secrets of a person, and 'Tyrannosaur' marches out to prove this wrong by depicting a heartless society where four walls harbor the darkest secrets. The concept of suburban holocaust is real, as we witness unspeakable atrocities in the film, that are deafened by the ageless cemented structures. These structures also represent their inhabitants, neglected things who are beaten up, chewed into, spit on and have accepted the fact that change will never be endowed upon them.
Read More: Best Friendship Movies of All Time
15. Shotgun Stories (2007)
Budget : $250,000
Jeff Nichols is one of my favorite contemporary directors. He's one of those rare directors who doesn't set out to experiment a lot but focuses on the most fundamental emotions. He plays these out against the Southern landscapes that were an integral part of his boyhood. I'm listening to Lucero's Hold Me Close that plays during the credits while I write this, and you have to appreciate the love Nichols has for the land he was born in, mesmerizing the viewers with dried fields and the people who inhabit them, people with unkempt hair and saggy clothes, but lives that are more complex than those in cities inhabited by millions. Shotgun Stories is a great american film but unlike most doesn't associate itself with violence, but the consequences surrounding it.
Read More: Best Mind Control Movies of All Time
14. Krisha (2015)
Budget : $100,000
Trey Edward Shults's 'Krisha' opens with a shot of a woman probably in her sixties, with wrinkles and grey hair, and nicely threaded black eyebrows perched on top of blue eyes, the only two colors present on a rather ghostly complexion. Lets leave its eye-opening themes aside, and focus on the technicalities that Shults achieved on such a low budget. The intention of the film is to convey the horror in Krisha's life and also the one caused by her presence. The score reminded me of 'The Shining' and when played alongside the experimental camerawork, that is eerily calm and unnervingly unstable at times, the end product is extremely effective.
Read More: Best Single Movies of All Time
13. Fruitvale Station (2013)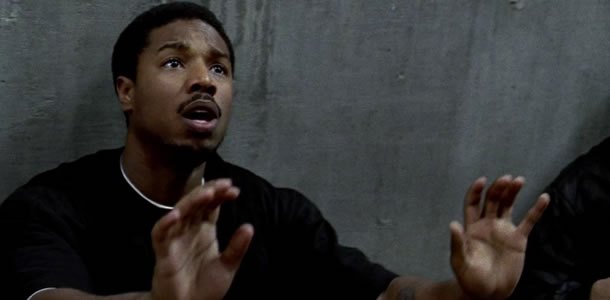 Budget : $900,000
During the early hours of New Year's Day, 2009 an unarmed Oscar Grant was fatally shot by a police officer in Oakland, California. This is probably the most publicized instance of a black individual being shot in the past decade and inspired the then film student Ryan Coogler to direct his debut feature, 'Fruitvale Station'. The movie featured newcomer Michael B.Jordan and Academy Award winner Octavia Spencer in major roles, and had a minimal production cost. The achievement of the movie lies in its treatment of the incident, and it doesn't really focus on that incident, rather choosing to depict Grant's last day to celebrate the person he was and how unfortunate it is for the world to lose people like him.
Read More: Best French New Wave Films of All Time
12. Following (1998)
Budget: $6000
The almost no-budget film that announced director Christopher Nolan's arrival. This is his concise but extremely effective hard-noir debut that already displays his love for non-linear narratives. The film could be considered a prototype for his great film 'Memento' (1999). It follows a man, a young writer who simply follows strangers to avoid writing. One day, he follows the wrong man, a thief. But the duo form an unlikely friendship based on their mutual obsessions. This slick, black and white movie, and its characters keep slipping into the inevitable debts of trickery and creepiness and take the audience along for a ride.

Read More: Best Mother's Day Movies of All Time
11. Evil Dead (1981)

Budget: $350,000
This was Sam Raimi's second film, who was just out of film school. 'Evil Dead' is a highly innovative and somewhat darkly comic spin on the horror genre. Five college mates take off to remote cabin for a quiet vacation. As they generally tend to in such settings, things go terribly wrong. The teens accidentally release a force of evil that sets off killing them one after the other.
Read More: Best Slow Cinema Movies of All Time
10. Brick (2005)
Budget: $475,000
Director Rian Johnson is currently finishing post-production on 'Star Wars: The Last Jedi' but it was his debut film that paved the path to his success in the industry. 'Brick' daringly transposes the hard-boiled crime genre to a modern-day high school and lives up to its stunt. The film also features (then upcoming) Joseph Gordon-Levitt as a lonely teenager who gets deep into his school's crime ring to investigate the disappearance of his girlfriend.
Read More: Best Drama Romance Movies of All Time
9. Mad Max (1979)
Budget: $200000
This list, naturally features a lot of debuts and break-out star performances; admittedly one of the biggest is George Miller's 'Mad Max' and its breakthrough role for Mel Gibson. Set in a bleak, dystopian future, this Punk-Western follows Max, an Aussie cop, who pursues a terrible gang of bikers who have murdered his wife and child. At a strikingly low budget for a film of its nature, 'Mad Max' never falters or falls to parody. Such was the cult appeal of the original that it has now spawned a Tom Hardy reboot; luckily still helmed by Miller.
Read More: Best Childhood Movies of All Time
8. Eraserhead (1977)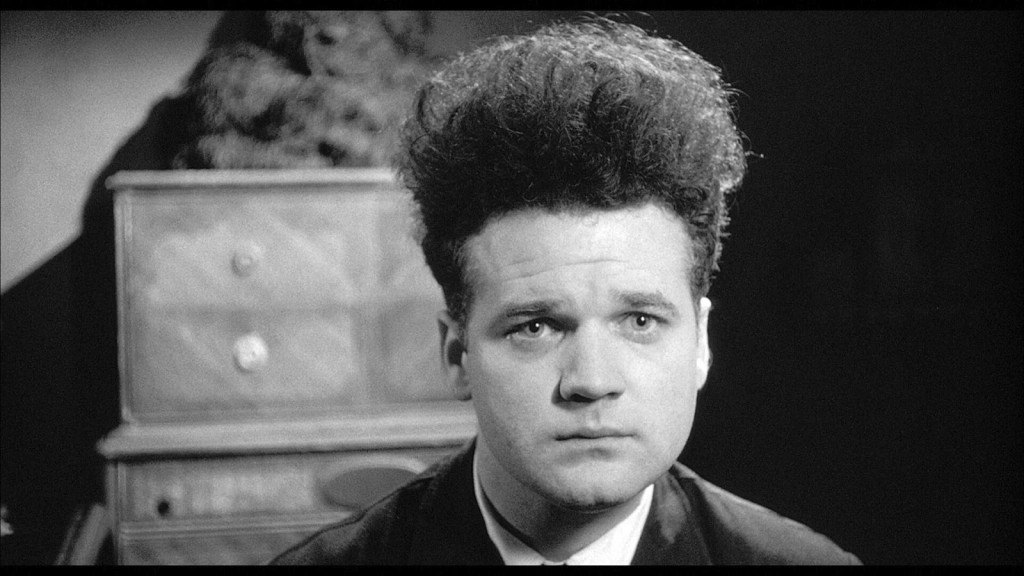 Budget: $20000
This is the magical and bizarre debut feature of one David Lynch. Today he is one of the most acclaimed, albeit controversial, directors of our time. Set in a nightmarish Lynchian dystopia, 'Eraserhead' is highly divisive and enjoys a great cult following till today. It experiments with form and genre conventions, seemingly trying to test the limits of the cinematic medium itself. Yet it also maintains some sense of a narrative, not letting the audiences get entirely lost and alienated. The protagonist, Henry Spencer, is an industrial worker whose girlfriend delivers a mutated, deformed baby. Henry's life becomes more unbearable than ever, with his angry girlfriend and the terrible, unceasing screams of the child.
Read More: Most Realistic Romantic Movies of All Time
7. Bronson (2008)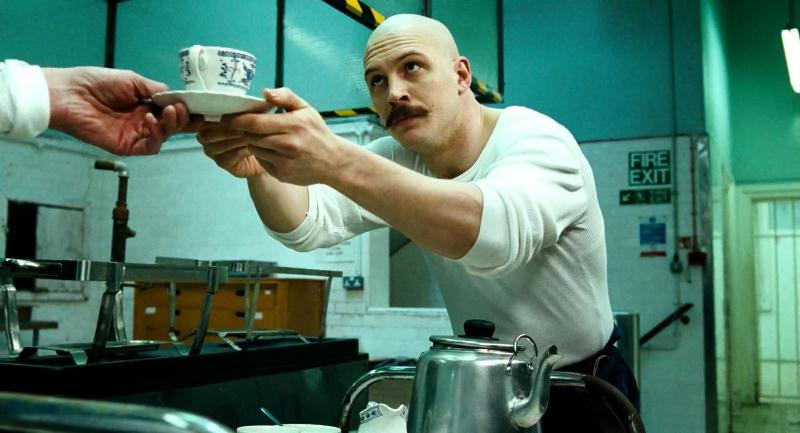 Budget: $200,000
Nicolas Winding Refn made this film, inspired by a true story, fresh off the acclaim for his 'Pusher' trilogy (which also started off his directorial career) to mixed reception. Perhaps what puts people off is that Refn's film not a psycho-social examination but simply the portrait of a disturbed man. The man being Michael Peterson, initially jailed for an attempted robbery and sentenced to seven years. What made him Britan's most notorious prisoner is that he stayed in for a whole of 34 years; 30 in solitary confinement. Peterson donned the identity of Bronson (inspired by the star of the Hollywood film 'Death Wish') and unleashed a mayhem of art and violence that ensured that he remained locked up. Tom Hardy nails his performance.
Read More: Greatest Criminal Masterminds in Movies
6. Badlands (1973)
Budget: $450,000
Another debut by a man who would become a legendary figure in American cinema — Terrence Malick. Many point to 'Badlands' as one his more accessible films; they mean more conventional, less Malickian. And the film is all that. It follows mostly the form of a road movie but the director's obsessions are very much present (albeit somewhat more subtle) — nature and the inexplicable decay of the human condition. Malick was inspired by the real life horror of Charles Starkweather a.k.a "Mad Dog Killer". In 1957-58 accompanied by his girlfriend Caril Ann Fugate, he killed 11 people including her parents and younger sister. They were 13 and 18 years old respectively. The movie features Martin Sheen, manily a TV actor till then, in his first major role.
Read More: Best Suicide Movies of All Time
5. Easy Rider (1969)
Budget: $400,000
Dennis Hopper's motorcycle movie captured the imagination of an entire generation in the 60's. It also made motorcycle movies great, rescuing them from their ignored depths. 'Easy Rider' is a buddy road movie (something that Hollywood churns out by the dozen now) that celebrates the counter-culture movement— political uncertainty, drugs and rock n' roll. The narrative is sparse; two hippie bikers sell off all their dope in Southern California to fund a trip to New Orleans in time for Mardi Gras. They have encounters with many people en route; some hate them for being different, others are more like them. Directer Hopper also acts as one of the bikers, with Peter Fonda as the other. The film also features the then not-so-famous Jack Nicholson in a delightful character turn as a liberal alcoholic lawyer.
Read More: Best Home Invasion Movies of All Time
4. Mean Streets (1973)
Budget: $500,000
Martin Scorsese's ferocious second film provides a nice counterpoint to Francis Ford Coppola's masterpiece. 'The Godfather' was about the royalty of the underworld crime syndicate, 'Mean Streets' is about its commoners. Almost all films made about the criminal working class after this one (including Scorsese's own 'Goodfellas') owe it a huge debt. This was the first film where Scorsese had complete creative license and just enough money to make it. It already demonstrates his visceral style; although a tad bit imperfect and unpolished (which only adds to the flavour of the film), along with his life-long obsession with religious themes. The film features Harvey Keitel and Robert De Niro in the lead roles, after it they stopped being "relatively unknown."
Read More: Best Documentaries of All Time
3. Primer (2004)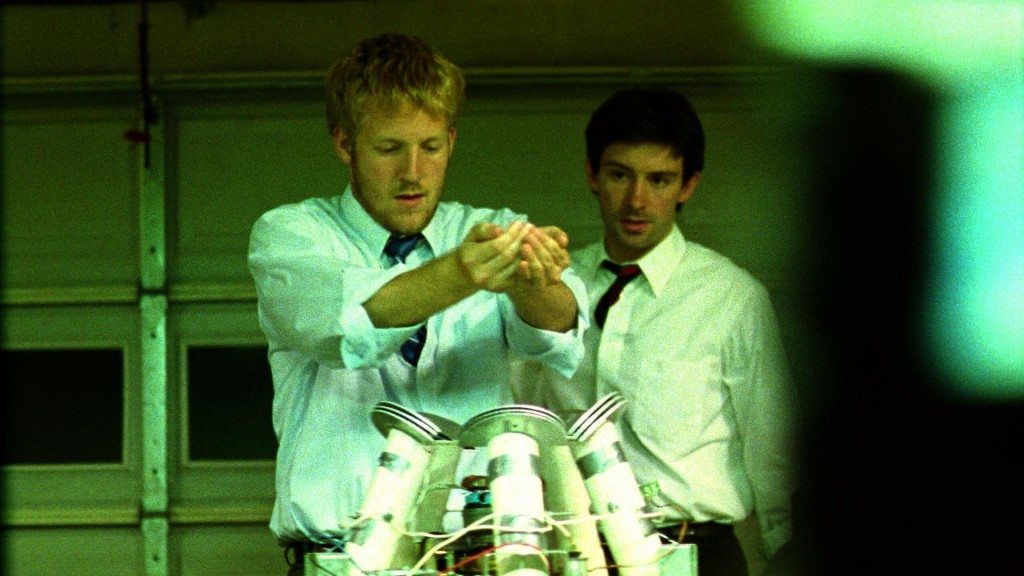 Budget: $7000
'Primer' is a super-weird, super-crazy film about garage inventions and time travel. Shane Carruth's puzzling debut goes about its business assuming that audience is as intelligent as the inventors in the film. It refuses to dumb itself down, with a bizarre energy that might put-off some people. Carruth shot a lot of this film in his own garage on a shoe-string budget, but the movie looks and feels far, far superior than the few thousand dollars that went into it.
Read More: Best Movies Shot With a Handheld Camera
2. A Separation (2011)
Budget : $500,000
Asghar Farhadi's masterpiece, 'A Separation' was made for half a million dollars and is the perfect reminder of the impact a profound screenplay has on a film. The control Farhadi has on the pacing and characters, I've only witnessed such expertise in Sidney Lumet's works. In a country where the perspective on art is governed by a few, Farhadi manages to cover universal issues in the Iranian society without disturbing the restrictions. I think the remarkable aspect of the film is not its low monetary budget; developing a blind faith in Farhadi's quality of writing, I believe he could carve a great film out of $100k. Making a universally acceptable film without sacrificing one's ideals and the tiny amount of creative possibilities present to build upon, are the challenging factors.
Read More: Most Overhyped Movies of All Time
1. Upstream Color (2013)
Budget : $50,000
I believe along with 'Under The Skin', Shane Carruth's 'Upstream Color' is the greatest sci-fi film this century has to offer. Sorry 'Children Of Men', but the amount of layers this movie establishes, with such a miniscule budget is a tremendous achievement that will be cherished by future generations. Do I understand everything the movie tries to portray? Not at all. But then I don't really want to either. Cinema is always at its strongest when you set out to analyse a film before it starts, and find yourself completely immersed in it after 45 minutes, oblivious of the job you had to do. I consider this as the thematic kin to Malick's 'The Tree Of Life', compensating the spirituality with scientific intricacy regarding the life cycle of a parasite and every living thing that is influenced by its existence.
Read More: Best Spiritual Movies of All Time