Movies based on true stories are truly inspiring. Every year we have quite a few films that are either based on true events or inspired from real life stories. 2019 has not been far behind in that aspect. It has added quality and innovation in the long-running system of putting together cohesive pictures on celluloid. There have been many adaptations of strong personalities and inspiring stories on screen this year. Here's the list of best movies based out true stories that came out in 2019.
10. Fighting With My Family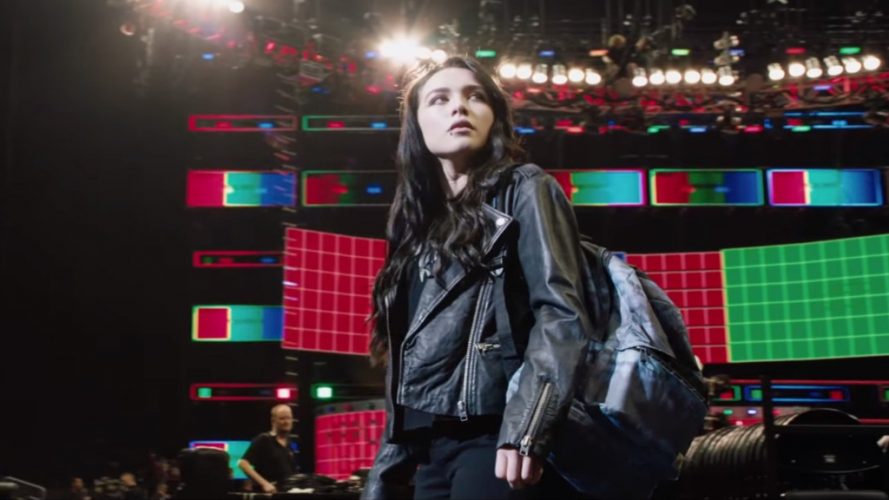 A teenage girl from England, Brittani, is pushed into wrestling along with her brother, Zak, by her parents, themselves local stars. The family together wrestles every night and runs the WAW out of Norwich, dreaming of one day seeing Zak and Brittani at the WWE. Their consistent efforts are rewarded with a trial. While Brittani, now forced to change her ring name to Paige, gets selected, Zak misses out. The diminutive, gothic Paige finds herself dwarfed in the presence of other gorgeous models and soon loses hope. A brawl with her brother imprints upon Paige a renewed hope to make it to the main roster and fulfill the siblings' collective dreams.
'Fighting with My Family' offers compassionate and touching insights into the life of one of WWE's most successful diva champions. Led by energetic and charming performances by Pugh and an equally potent ensemble, the film is a breeze throughout and documents its real-life star's plunge into stardom with commendable bravado and empathy.
9. The Kid
Vincent D'Onofrio of the Wilson Fisk fame brings to us the story of one of the most notorious and wanted bounties in history, Billy "the Kid". The western is set mostly in Santa Fe and focuses on the relationship between Rio and Billy, who unite over a tragic incident from their childhoods. However, after Rio and Billy's gang are taken captive by Sherrif Garrett, an unusual bond transpires between Rio and Garrett. This relationship is tested once they come up against an unexpected surprise.
D'Onofrio successfully recreates frames, usually the hallmark of Westerns, that are vibrant and full of life. His lack of control over the story is frustrating for stretches and somewhat diminishes the great work done by the cast and cinematographer Matthew Llyod. Despite being rough around the edges, 'The Kid' is a fine retelling of one of America's iconic western folktale and does justice to the spirit of the real-life personalities it reincarnates.
8. Rocketman
We are first introduced to Elton John, walking with intent and his usual flair, sporting red-feathered full regalia, devil outfit, into a support group meeting. He starts the recital of his career from his humble beginnings as the shy and introverted Reginald Dwight, to his extravagant stage persona, Elton, that mesmerized the world for years to come. The highs and lows of his personal and professional lives are interweaved in a high-octane, power-packed narration of John's life.
Subsequent to the release of 'Bohemian Rhapsody' last year, 'Rocketman's announcement evoked mixed feelings of excitement and skepticism within the audiences. While millions daydreamt of having goosebumps while watching John's songs on the screen in cinemas, many couldn't help but imagine 'Bohemian Rhapsody's debacle being repeated. Thankfully enough, 'Rocketman' is a fitting reprisal of one of the world's most-loved and admired rockstars. Charmed by a terrific lead performance by Taron Egerton, 'Rocketman's biggest strength is its director's attention to detail and enthusiasm in creating a fantastical world of melodies and the becoming of Elton John.
7. Extremely Wicked Shockingly Evil and Vile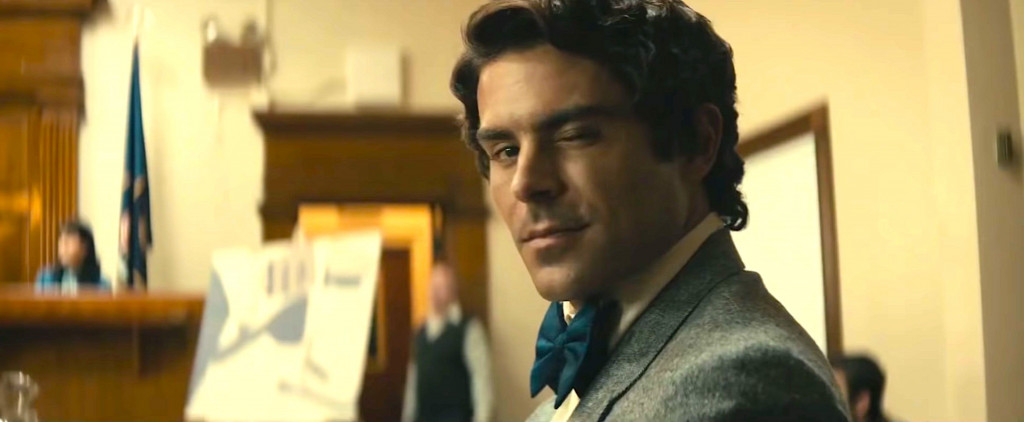 The title for Ted Bundy's biographical feature comes from Judge Edward Cowart's, presiding officer of the court during his trial, final remarks on him. Starring Zac Efron as the infamous serial killer, the film mainly focuses on Bundy's journey as a budding law student to becoming one of the most feared and sought after criminals in US history. Joe Berlinger, who directs the film, brings to the fore his documentary background and the extensive work he's done on Bundy to good use.
There aren't a lot of options for filmmakers when it comes to making biopics. The source material doesn't change and offers limited avenues, something that is only made special by its creator's personal vision. Berlinger's mostly strays away from Bundy's perspective and instead seems to be told from his girlfriend's eyes. Sporadic moments of genius and Efron's chilling lead play redeem a limited and narrowly constructed presentation on Bundy's life.
6. Hustlers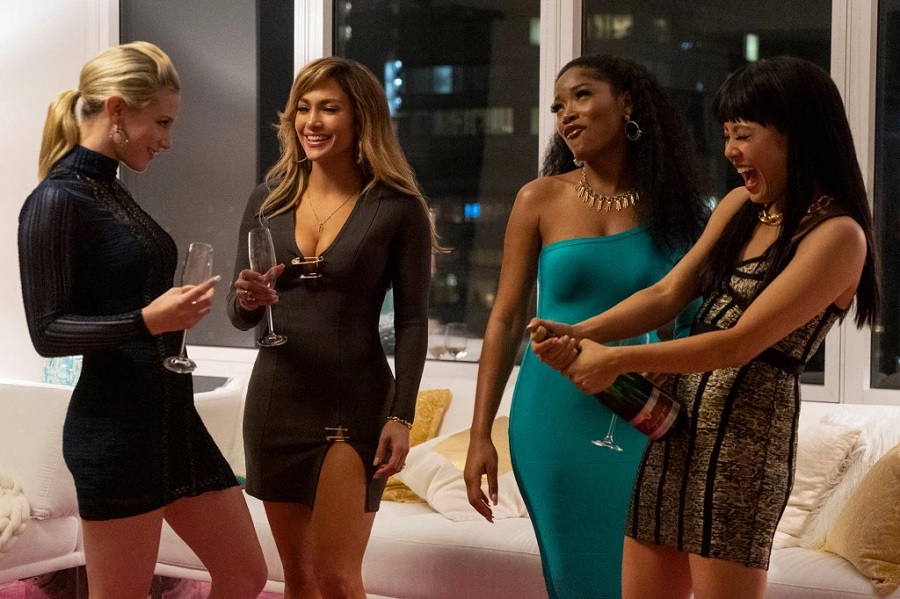 J-Lo powers her way into the top acting performances list for the year with a career-best as veteran stripper Ramona. Based on the true story of a group of strippers who defraud stock traders and cash out their credit cards, 'Hustlers' comes alive with Lorena Scafaria's wild vision of flesh, emotion, and nerve-wracking thrills. Her extravagant style yields great results, as 'Hustlers' instantly leaves a mark with its admirable balancing act of weighty moral themes and a gripping narrative.
The gorgeous visual aesthetics are an absolute joy to experience and add another dimension to the film. More than a sincere retelling, 'Hustlers' shines through its overall execution of a story that is funny without trying and inspiring beyond words. Full marks to Scafaria for maintaining authenticity in the basis of her script.
5. A Beautiful Day in the Neighborhood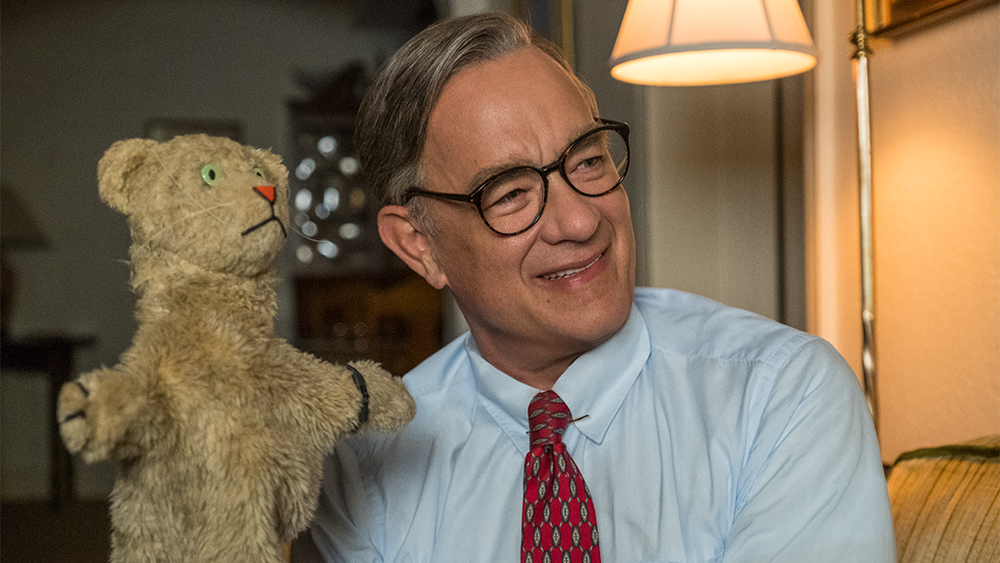 Hollywood's darling and America's sweetheart, Tom Hanks plays one of the most loved and cherished television personalities around the globe, Fred Rogers, in Marielle Heller's narration of the relationship Rogers shared with journalist Tom Junod. Heller, after her wildly successful romp with 'Can You Ever Forgive Me'?, assumes charge to navigate Junod's herculean task of profiling Rogers, at the time holding reverence akin to the POTUS.
While the primary focus remains the Junod's assignment and how the bond between him and Rogers evolves, the film provides keen insights into the mission that Rogers set out to spread optimism and invoke kindness in American youth. Heller's sensitive take and Hank's poignant portrayal of Rogers ultimately strike hard at the larger picture of empowering little children and making them realize they're special. Set for a release just within the time for Academy previews, expect 'A Beautiful Day in the Neighborhood' to steal a lot of gold come February and, of course, your hearts.
4. The Farewell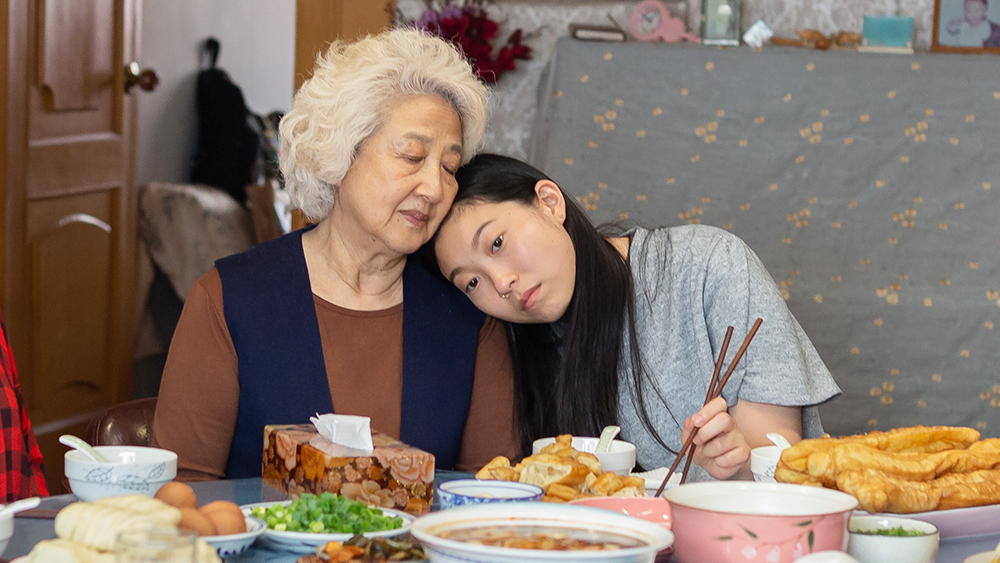 Lulu Wang's quirky and deeply saddening feature starts with a fair warning: based on an actual lie. I don't know if that qualifies the film to be on this list or not, but it surely deserves to be mentioned among the best movies of the year. Awkwafina finally gets her moment to shine as the torn protagonist, Billi, who flies to China to bid goodbye to her grandmother who's diagnosed with stage four lung cancer. Pretty simple, right? Well, there's a catch. Nai Nai, as Billi calls her, is under the impression that her health is fine, as she is told by her sister at the hospital. Billi's mother explains it best: "Chinese have a saying. If you get cancer, you die. It is not cancer but the fear that gets you".
Such is Wang's honesty with which Wang narrates this true episode from her life, that you instantly empathize with not only Nai Nai, but Billi as well. Throughout, she's the only one who looks the most concerned and affected by the lie. Wang subrogates the viewer into her position and forces you to experience the entire thing from her eyes and heart. In one of the most unconventional family reunions of all time, there's a big cloud of inevitability that looms large, which thankfully enough, doesn't affect a light-hearted, mature take on cultural specificity and traditionalism.
3. Once Upon a Time in Hollywood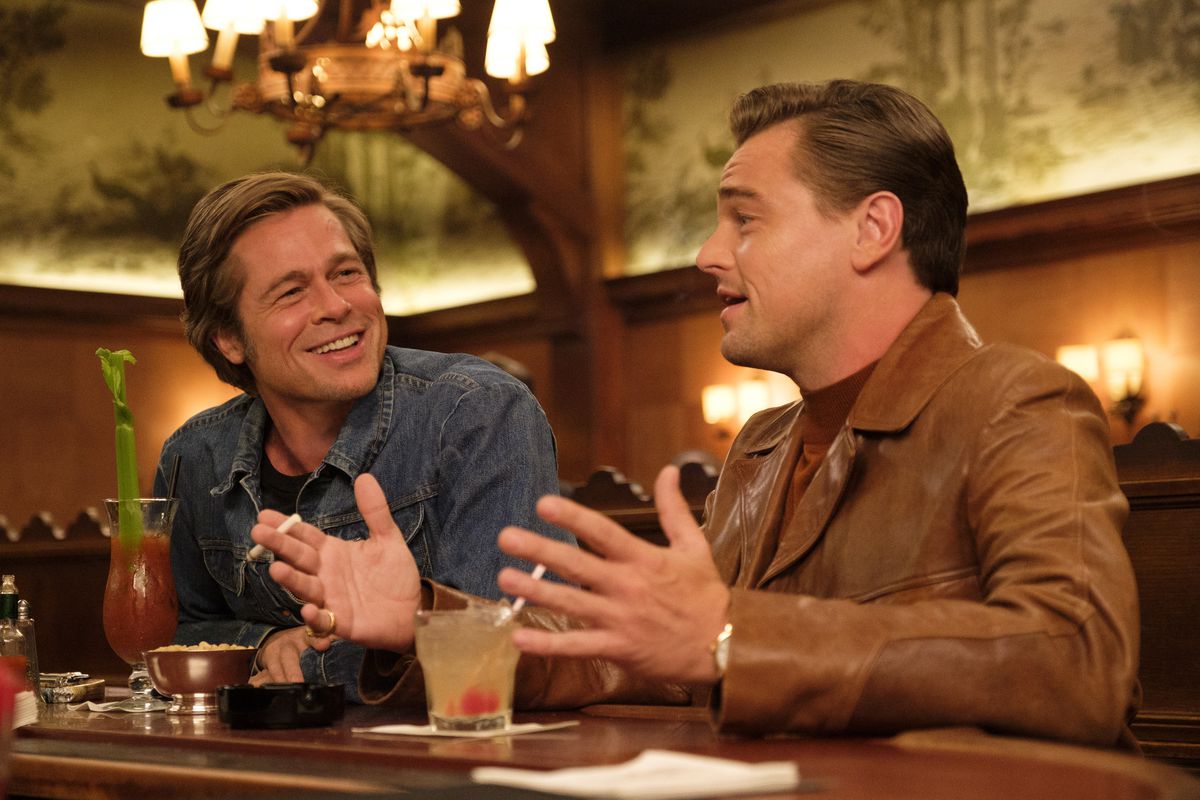 Quentin Tarantino's epic tribute to Hollywood might just be one of the year's best. Tarantino assembles some of the most memorable stars the industry has seen and recreates infamous moments that sent shockwaves through the system. Not all of the film is true, but majority of it definitely inspired from true events. His ace cast is without a doubt the best ensemble this year, featuring the likes of DiCaprio, Margot Robbie, Brad Pitt, and others. But what works here, like all Tarantino movies, is his infectious brand of cinema and mature vision that binds multiple sub-plots with great finesse and creativity.
Read More: Best Documentary Movies of 2019
2. Ford v. Ferrari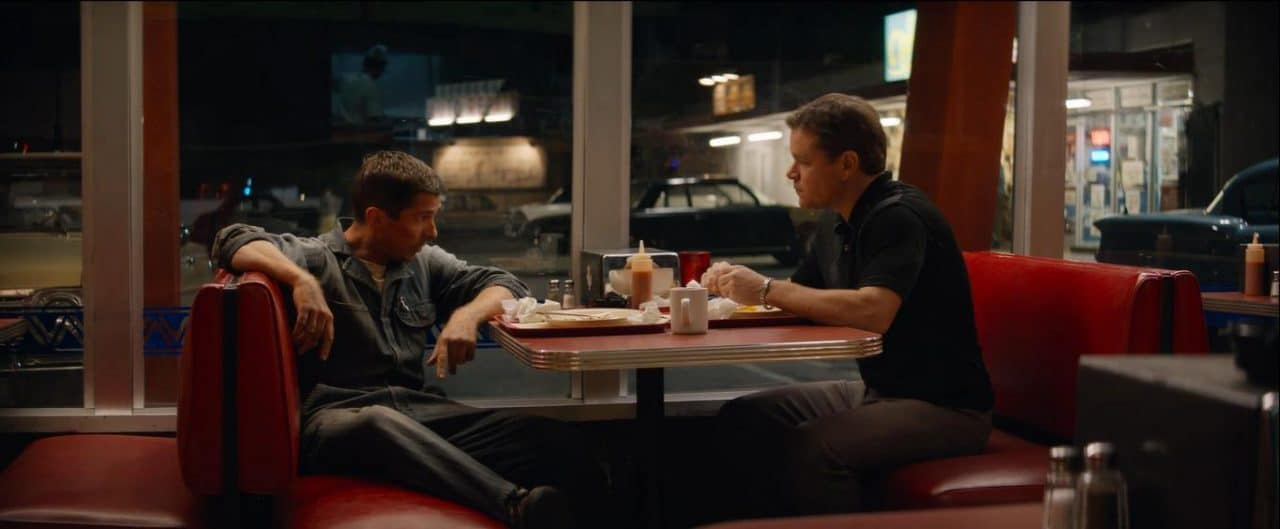 The first looks of 'Ford v. Ferrari' promised a humorous, fast-paced, and engaging film about a cut-throat rivalry that defined a sport. With a talented cast (Bale, Damon, Bernthal) and a visionary James Mangold ('Logan', 'Girl, Interrupted', '3:10 to Yuma') to steer the ship, expectations were set high. The plot highlights two largely unnoticed figures in the Ford backroom, Carrol Shelby and Ken Miles, both of whom joined forces to help build the GT40, a car that is now in the hall of fame of the greatest sporting inventions.
Enzo Ferrari's genius was at the time almost unmatchable. There were no other competitors who even came close to racing with his unique brand of cars. Henry Ford II envisaged a plan to change this monopoly and create his own fleet of speedy monsters. Mangold's personality reflects in the way the story is narrated through hard-hitting moments of truth and searing action that almost leaves you breathless. The most meaningful sports dramas are not so much about the particular sport but about the personalities who make a difference. Resting on outstanding performances by Damon and Bale, 'Ford v. Ferrari' might just make the cut in the list of the best sports movies of this decade.
Read More: Best Teen Movies of 2019
1. Just Mercy
A Harvard lawyer intends to do right by his ambition to help people by starting a legal center for inmates on death row. Bryan Stevenson's first task is to save the life of Walter McMillian, a black man wrongfully convicted of murdering a white woman. Racial tensions run high as external forces at play start dictating the perception of truth in the film. It would be wrong to classify 'Just Mercy' as a legal drama. There are hardly any scenes set in the courtroom. Instead, director Deston Cretton molds the film around community and compassion, deriving the bulk of his thematic substance from traditional Hollywood wisdom about southern accents and black men on trial.
The ace cast sees Michael B. Jordan, Brie Larson, and Jamie Foxx occupy lead roles. Their interactions are intense and intimate, immensely helping the film offer an alternate avenue to its rather generic storytelling. 'Just Mercy' does some justice to the incredible chapter it opens in American legal history and celebrates the spirit of the brave men who endured the worst on the back of classy performances. It is unfortunate that 'Just Mercy' falls prey to genre traps, thereby limiting its emotional ferocity and impact.
Read More: Best Sci Fi Movies of 2019