No one wants to be sad. But what is life without all its colours? No matter how hard you try, some things are bound to skew and cause some trouble. In fact, most human emotions are multi-dimensional in this aspect. None comes without at least a hint of some misery with it, even if it is love. Sadness is inevitable but not perpetual. The quest for escaping the gloomy things of life is what draws us towards happy films. So, to some, the making of sad films must seem like an illogical thing, because who wants to be sad? As I said, sadness is an inseparable part of life and films are the mirrors to it. It is a very delicate emotion and it takes immense care to depict it perfectly, on the screen. Here's the list of really good sad movies of 2018 that are going to make you cry. The list includes sad romantic movies, sad teen movies, sad kid movies and sad break up movies.
15. Nostalgia (2018)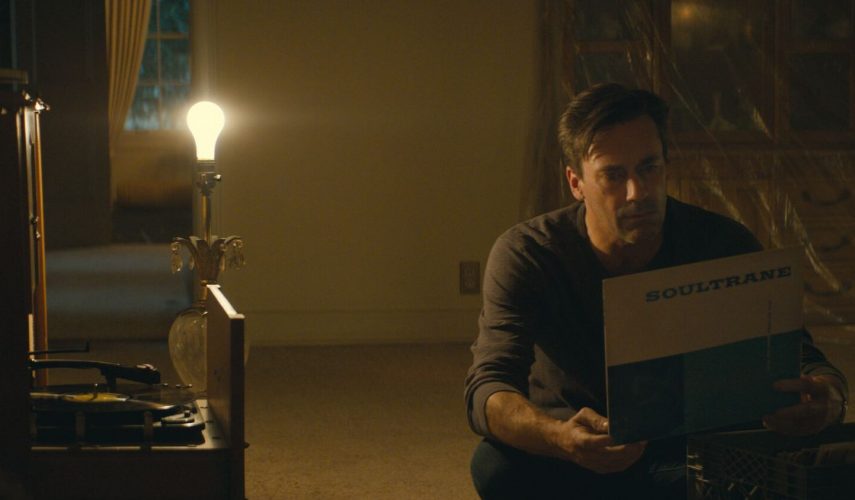 There are some things in our life that we hold very dear. It is not materialism, it is the connection of that particular thing with a fond memory or a reminiscence of a person we love, or something else. If there is an emotion associated with a thing, it becomes precious to us. 'Nostalgia' wades into the waters of this scenario. It puts various characters into focus, their stories are connected to each other is some obscure ways, and poses a very intricate question. What is more important: the thing or the emotion? Or do they become one and the same after a while?
Read More: Best War Movies of 2018
14. Midnight Sun (2018)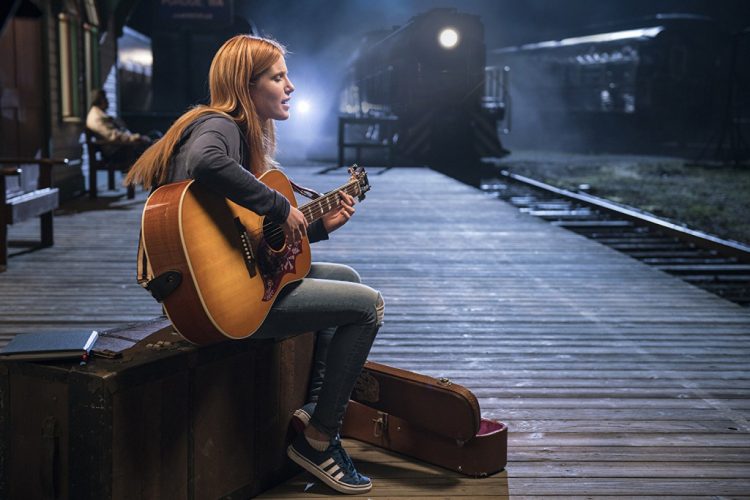 Some love stories are doomed from the beginning and the knowledge of their fate is what makes them all the more tragic. 'Midnight Sun' tells the story of one such love. Katie Price suffers from a strange disease, the one that takes hold of one in a million people. Any exposure to light will degrade her health and will ultimately kill her. So, she spends most of her life insider her house, with the blinds on. And every day, from her window, she watches Charlie pass by. Years later, when she has graduated, Katie goes to the train station to play her guitar, sing a song and have a nice time. There Charlie sees her for the first time, not knowing who Katie is, and falls in love with her. But some love will always bring the pain. While the film starts out with a fun tone, by the end it turns into an act saturated with heavy emotions.
Read More: Best Gay Movies of 2018
13. Irreplaceable You (2018)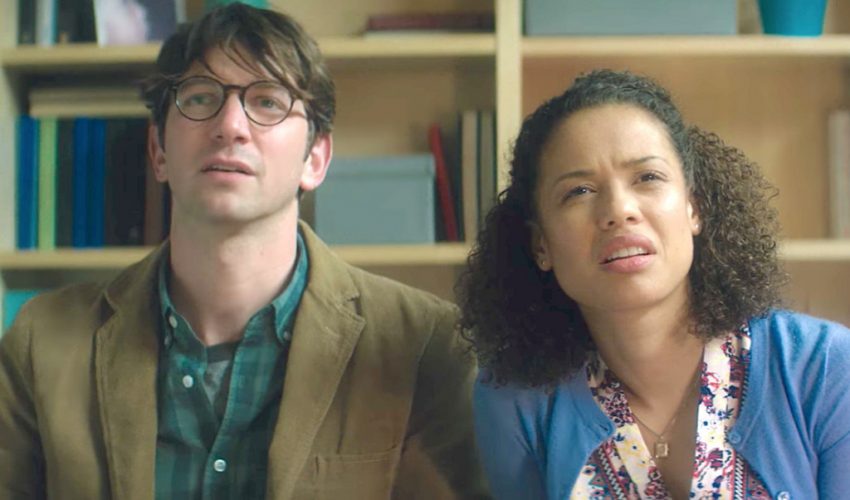 Ever since they were children, Abbie and Sam were inseparable. When they grew up, they decided to get married. But their lives were marred by tragedy when Abbie was diagnosed with cancer. Unshaken by the new development in her life, Abbie tries to live her life to the fullest. One of the things that hold the highest priority in her list is finding a suitable match for Sam. She fears that after her death, he will be saddened and will need someone to lean on. But you can't control everything and you can't fix everything. The things that you have to leave behind will take care of themselves. Abbie shouldn't feel guilty for dying.
Read More: Best African American Movies of 2018
12. Avengers: Infinity War (2018)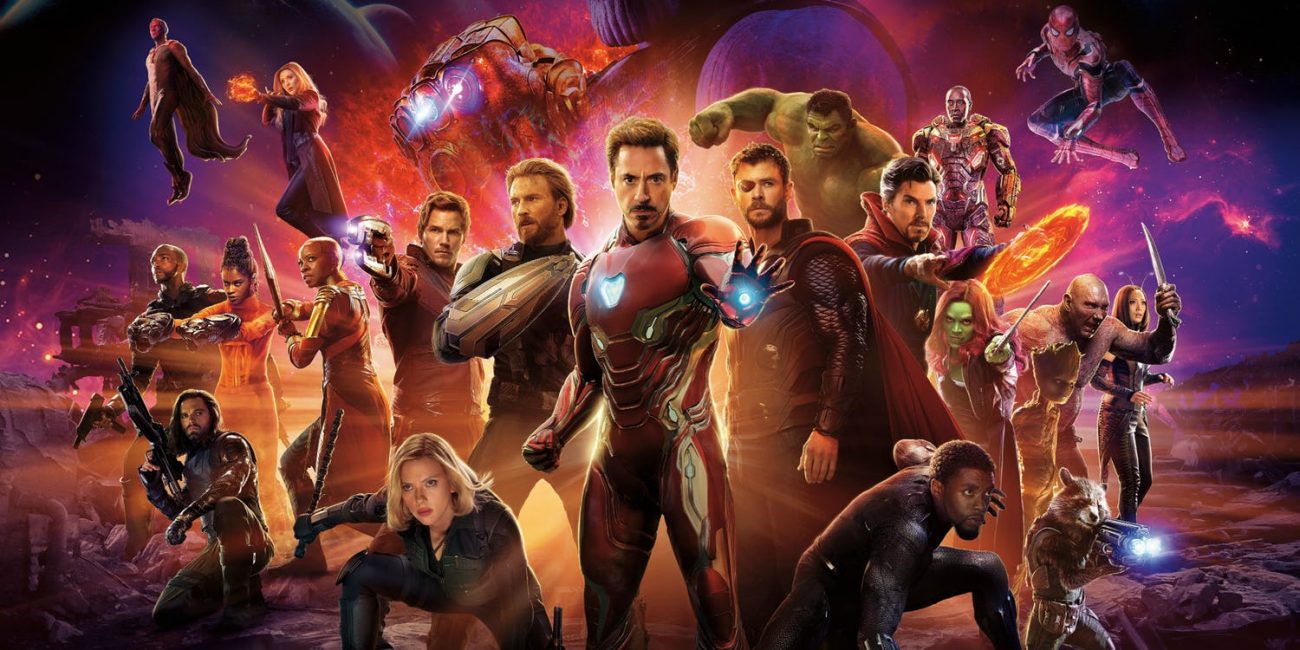 Normally, I wouldn't put a superhero movie on the list of sad films. They rarely are sad. Yes, they often have melancholic characters who go through some tough time in their life and despite all the difficulties, they somehow manage to survive and emerge victoriously, or prepare themselves for another nefarious enemy. 'Avengers: Infinity War' could very well have been a comedy, owing to the witty characters, the funny situations and a bunch of hilarious dialogues. But seems like, all of this was just to ease the pain of the audience. With the death of some of the most prominent and well-loved characters throughout the film and the void that it left in our hearts by the time it was over, this film has made a lot of people cry. If "Mr Stark, I don't feel so good" and the desperate pleas that follow this statement don't melt your heart, then there is something wrong with you!
Read More: Best Indie Movies of 2018
11. The Wife (2018)
Based on the novel of the same name by Meg Wolitzer, this film tells the story of a couple who are co-dependent on each other for the furthering of their careers. Joe Castleman is a successful writer and is about to be awarded the Nobel Prize for Literature. However, no one knows that his novels aren't his. They are all penned by his wife Joan who had wanted to become a writer herself but had to give up on her dream when she saw how female writers are rebuffed by male publishers. Over the years, a bitterness has entered their lives as Joan is frustrated over not being able to call her work her own while Joe is enjoying the fame and indulging in affairs. For how long can Joan live this way?
Read More: Top Grossing Movies of 2018
10. Christopher Robin (2018)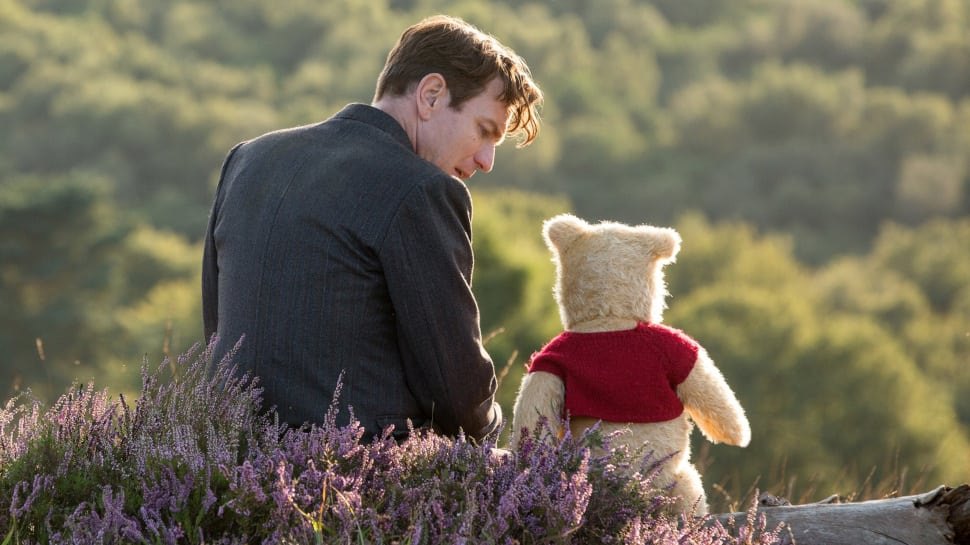 We are all full of hopes, dreams and aspirations as kids. We think of accomplishing the unthinkable and everything seems easy to do. Childhood is a magical time. And it really was magical for Christopher Robin who had spent his childhood with Pooh, Piglet, Tigger and other pals. His life was magical and full of happiness until he grew up and had to leave his friends behind. Life worked its way to him and he got caught up in the things that sucked the enjoyment out of him. He has grown distant and holds a quite morose view towards life. If you have been feeling something similar, this film will reignite the light in your heart. It will remind of the happy times which will definitely make you sad.
Read More: Best Romantic Comedies of 2018
9. Tully (2018)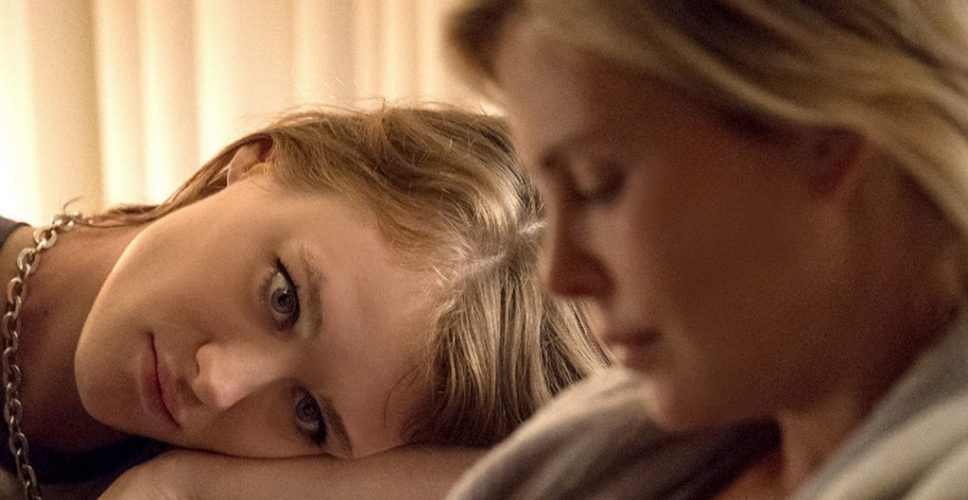 Parenting is difficult. It becomes a humongous task to juggle the whole household, especially with small children. 'Tully' is a film about this struggle. It tells the story of Marlo, played wonderfully by Charlize Theron, a mother of two kids with another one on the way. She becomes so busy with handling everything that she forgets the most important thing: taking care of herself. While she has been broken down by her responsibilities, Tully comes into her life. She is a night-time nanny who helps Marlo take care of everything, from children to her husband. While this film will not make you so sad, if you have ever faced the struggle of being a parent, it will entice a tear or two from you. And you will start appreciating your mother more after watching this film.
Read More: Best Actors of 2018
8. Kodachrome (2018)
Children learn about the world from their parents and what they learn is what sets the tone for the parent-child relationship. Ben had failed in making a good image for himself in front of his son Matt. Their relationship had been degraded to such a level that they hadn't talked to each other in well over a decade. One day, a woman comes to Matt, introducing herself as his father's nurse and secretary, and tells him that his father is about to die. His last wish is to travel to Kansas to the only place that develops Kodachrome pictures. Initial hesitant, Matt agrees to join his father on the journey. What follows is an adventure that makes the father and son rediscover their relationship.
Read More: Best Reviewed Movies of 2018
7. Ben is Back (2018)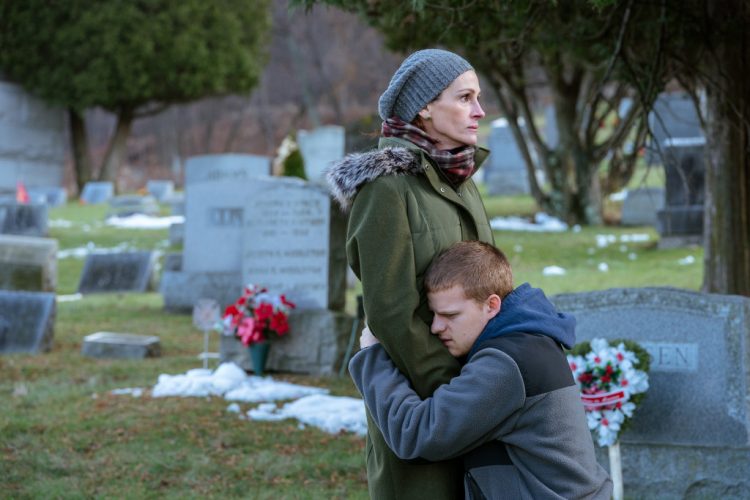 Every parent is delighted when their children come home on holidays. But this is not the case for Holly Burns. Her nineteen-year-old son, Ben, comes home, one day, without even a call from a long time. Holly knows that Ben is an addict and that he needs help. A part of her is happy when Ben unexpectedly knocks at her door on Christmas Eve, but she is also engulfed by the concern that Ben will fall back on drugs, something that he claims he hasn't been doing. Now, Holly tries hard to let the holiday be a good one, by doing everything in her power to keep Ben away from drugs. But Ben isn't making anything easy for her.
Read More: Best R-Rated Movies of 2018
6. On Chesil Beach (2018)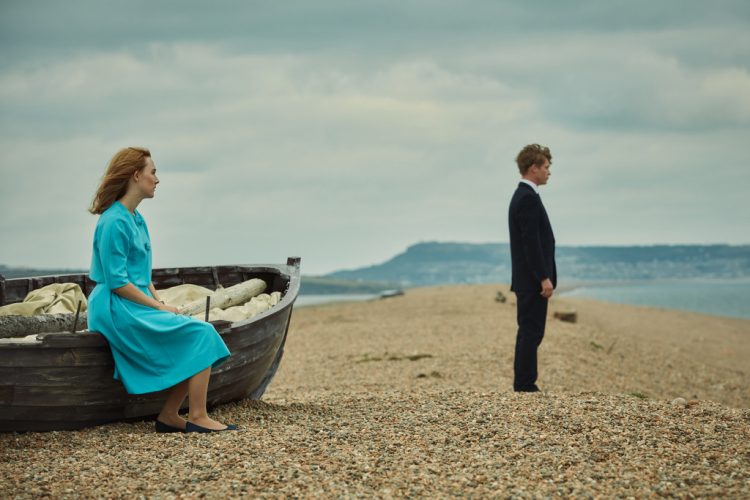 Edward and Florence hadn't really been in love before. They had never been attracted to anyone and so they didn't have any sexual encounters. When they met each other, they quickly fell in love. There were some clear differences in their personalities and they came from different backgrounds, but love is blind to such trivial things. When they got married and went on their honeymoon, they both felt quite nervous thinking about their first night. It doesn't go so well and Florence tells Edward that despite her love for him, she can't have a physical relationship with him. Edward refuses to accept this and their story takes a tragic turn.
Read More: Best True Story Movies of 2018
5. What They Had (2018)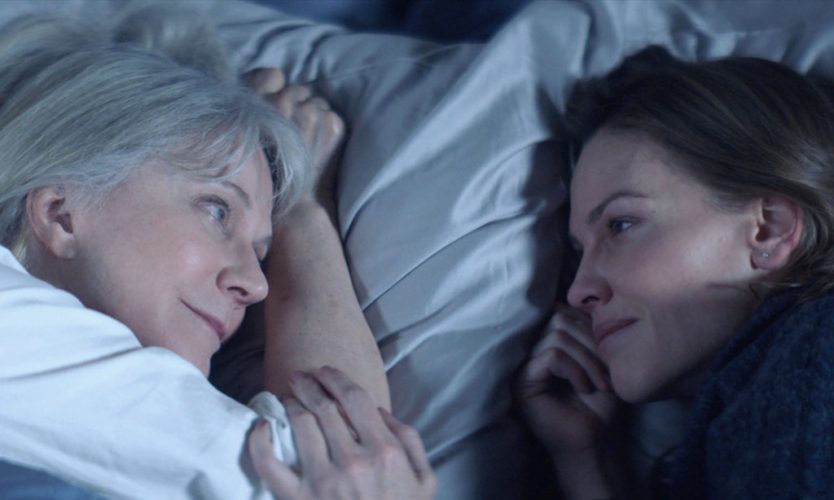 No matter how heartbroken we are, when we look at an old couple (often one's parents) who have spent most of their lives with each other, our faith in love is restored. These people, who have been through all sorts of conditions and survived, are the epitome of what love should be like. This is what Bridget sees in her parents. But, in truth, every love story ends in tragedy, and so will Bridget's parents' love. Her mother has contracted Alzheimer's and her worsening situation is an indication that she should be placed under the care of a nursing home. But her father is not ready to accept this fact, and it is to convince him that Bridget has come back home.
Read More: Best Vampire Movies of 2018
4. Beautiful Boy (2018)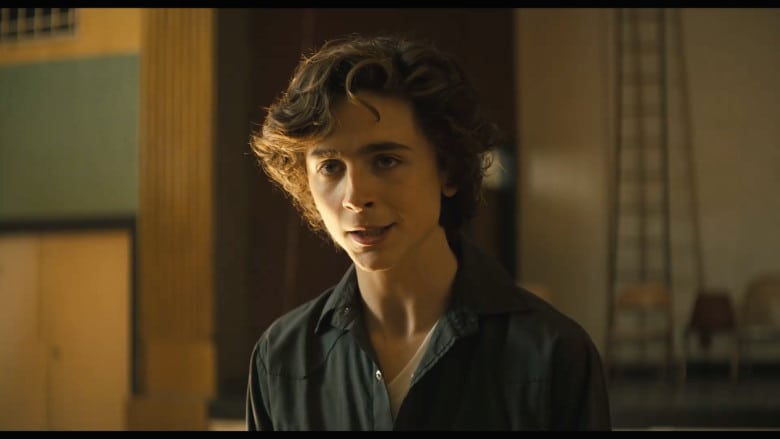 Raising children is a great responsibility and a constant struggle. Parents find themselves responsible if anything goes wrong with their children. Perhaps it was this guilt that was eating at David Sheff when he found his son, Nic, fall into the pit of drug addiction. He decides to not let his son fall this way and makes his presence felt in his life by constantly being by his side, ready to pick him up every time he fell. And, Nic fell a lot of times. While it was a physically draining task for Nic to give up his addiction, it was an emotionally exhausting journey for his family to hold his hand through it all.
Read More: Best Disney Movies of 2018
3. Boy Erased (2018)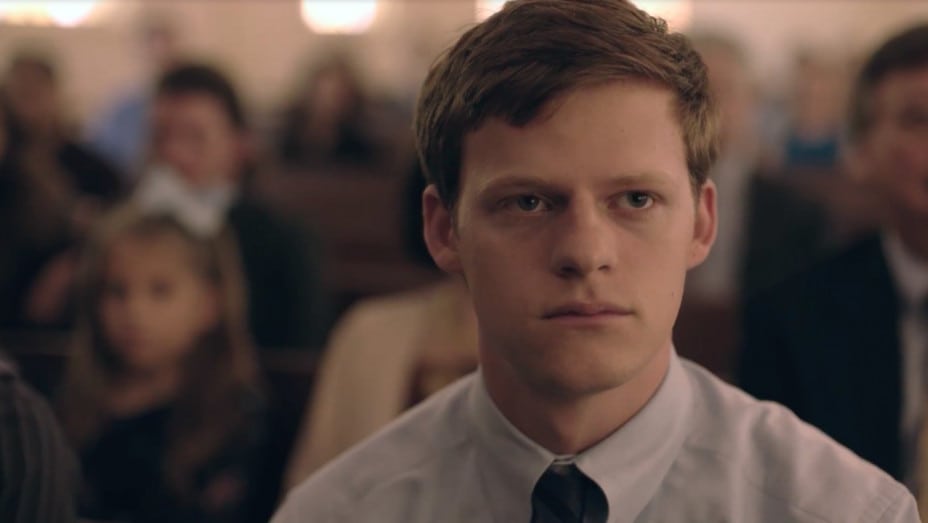 Lucas Hedges is one of those young talents who has proved themselves in league with some of the best actors very early in their career. He received a lot of praise after 'Manchester by the Sea', for which he also received an Academy Award nomination. This year he has dazzled everyone with not one, but two performances. In 'Ben Is Back' he portrayed the role of a drug addict in need of help, and in 'Boy Erased', he played the role of Jared Eamons, a young homosexual who is being forced to take "help" that he neither wants nor needs. When Jared's parents discover that their son is gay, they are appalled. Since his father is a pastor, it becomes essential for them to bring their son "on the right path". He is sent to a place to claims to "correct" the ones who have diverted from God's path.
Read More: Best Superhero Movies of 2018
2. The Hate U Give (2018)
Based on the book of the same name by Angie Thomas, 'The Hate U Give' is easily one of the best movies of the year. It tells the story of Starr, an African-American girl, who observes two different forms of life, one in her school and one at home. She manages to keep both the aspects of her life separated, but everything comes crashing down around her when she watches her best friend is shot dead right in front of her eyes by a white police officer who had misunderstood the situation. This incident leads to an upheaval in the city and Starr, because she is a witness, is told to keep her identity secret, for her own safety. But she finds it hard to deal with her loss and the responsibility that now rests on her shoulder all alone.
Read More: Best Action Movies of 2018
1. A Star Is Born (2018)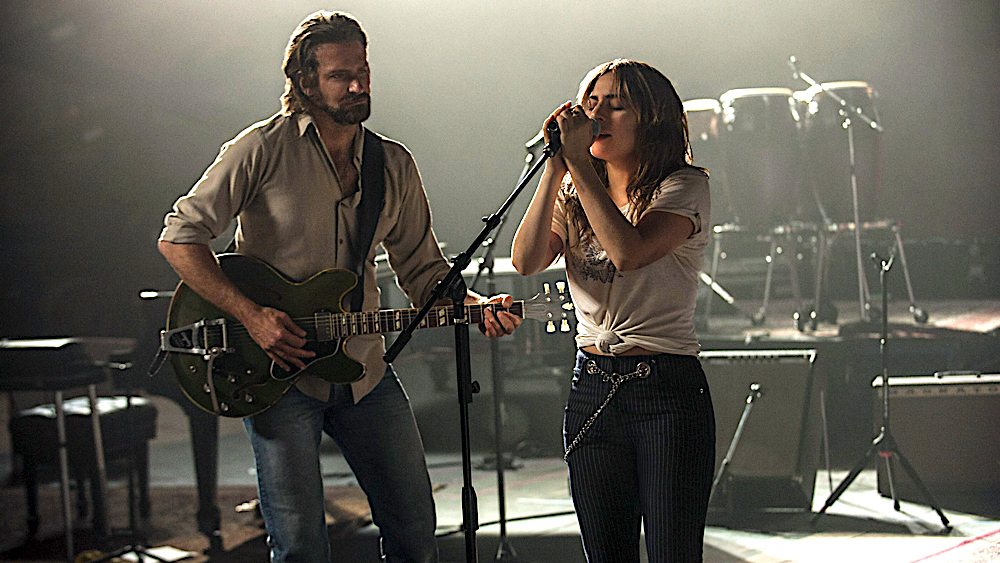 Oh, this film! If you are willing to allow your heart to be ripped and shattered into a million pieces, you can watch this film. This is the third remake of the classic story of a successful singer and a struggling one, and no, it hasn't lost its charm even now. Lady Gaga and Bradley Cooper star as the leading pair, and their smashing performance is what makes the story so impactful. The songs only act as a tool to magnify those emotions. A strong frontrunner for the upcoming Academy Awards, 'A Star Is Born' is worth every single praise it has received. Try listening to its songs after you've watched the film and dare yourself not to cry! You'll lose, every time.
Read More: Best Movie Kisses of 2018