For farming enthusiasts across the world, there are few shows better than Amazon Prime's 'Clarkson's Farm.' The British documentary series follows Jeremy Clarkson, a well-known TV personality who decided to take care of his 1000-acre farm by himself. The task is far from simple, and his inexperience is evident as he tries to make sense of different situations he often finds himself in.
Luckily, he is surrounded by people who are not only well-versed in the agricultural industry but are also willing to help the celebrity. The show's cast members have certainly garnered the love of the viewers due to their entertaining personalities, with people eager to know what they are up to these days. If you are in the same boat, worry not because we have your back!
Where is Jeremy Clarkson Now?
Starting off with the show's presenter and focal point, we have Jeremy Clarkson. It seems like the farming life is very much agreeing with the 'Top Gear' icon as he continues to expand his work in different ventures. Following the release of his Amazon Prime series, he ended up starting his own beer company called Hawkstone, which offers a variety of brews to its customers. The shop that he opened in Diddly Squat Farm was reported on February 10, 2023, coinciding with the release of the show's second season. Fans of the series and the television star eagerly awaited the reopening while standing in long queues.
As for the restaurant that Jeremy opened in the show's second season, the establishment is not in operation anymore, following his conflicts with the local council. The Diddly Squat Farm was also closed for some time after his controversial 'The Sun' article, where he was quite vocal about his less-than-flattering feelings for Meghan Markle. His comments were made after the release of 'Harry & Meghan.' While Jeremy has since apologized for his words, not many believe his apology to be genuine.
Where is Kaleb Cooper Now?
If there is one person who knows what he is doing on a farm, it is Kaleb Cooper. The young agricultural expert now works as the manager of Clakson's farm and often takes up tractor-related duties in order to keep the work going. Additionally, his company, Kaleb Cooper Contracting, seems to be thriving and has come a long way since its establishment in 2016. Kaleb is also affiliated with Hawkstone and even has a drink named after him. Due to his excellent display of knowledge in the first season of the Amazon Prime series, he was nominated as a TV Expert during the 2022 National Television Awards.
As for his personal life, Kaleb was proud to announce his engagement to his partner Taya on December 25, 2022, after six and half years of relationship. The couple has a son named Oscar, whom they welcomed into the world on March 22, 2021. In the November of the same year, the family was joined by a dog named Alfie. Presently, they are awaiting the arrival of the newest member of their family following the announcement of their pregnancy in November 2022. On April 18, 2023, Kaleb's book, 'The World According to Kaleb,' will be available for public purchase, and the TV star is quite excited about the same!
Where is Gerald Cooper Now?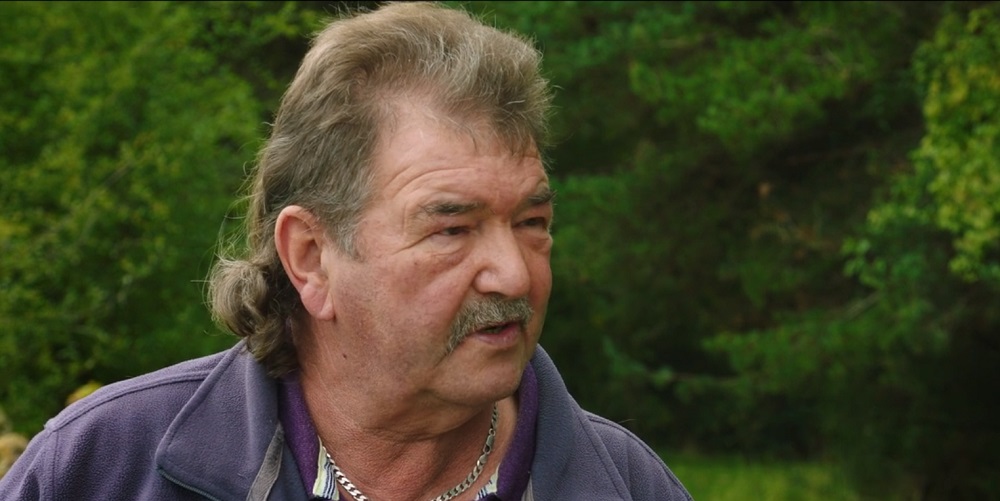 Let's talk about Gerald Cooper, the farming expert in his seventies whom Jeremy Clarkson struggles to understand but adores in a way we cannot help but agree with. While he prefers to keep the details of his life private, we do know that he holds the position of Head of Security at Clarkson's farm. His responsibilities include maintaining the walls on the properties and taking care of electric fences in order to keep the animals in their designated areas. Unlike what many might think, he is not related to Kaleb Cooper, and the two having the same last name is a mere coincidence.
Where is Charlie Ireland Now?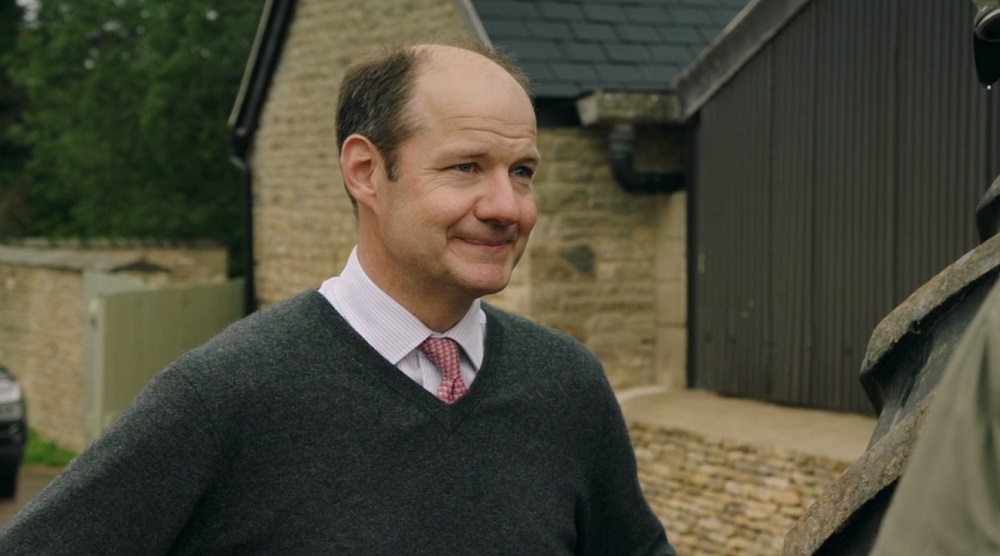 Despite his occasional tiffs with Jeremy Clarkson, Charlie Ireland is one of the most important cogs that keep the Diddly Squat Farm running. The landing agent has been serving as an agricultural expert for over 20 years and holds a degree in the field from the University of Nottingham. In April 2021, he joined Ceres Rural as a Managing Partner, a position he continues to hold as of writing. Presently living in Horton-cum-Studley, England, Charlie enjoys much fame from his television appearance and continues to work alongside Jeremy as our beloved "Cheerful Charlie."
Where is Lisa Hogan Now?
The relationship between Lisa Hogan and Jeremy Clarkson has been going strong since 2017. The support provided by the actress to her partner during the new chapter of his life is certainly commendable and has been appreciated by many. Her part in the functioning of the Diddly Squat Farm's shop is quite crucial as she strives to be on top of things. While the time on the farm does lead to some tiffs between the pair, Lisa does seem to be enjoying her life.
Where is Kevin Harrison Now?
**SCOPS** post
SCOPS is pleased to announce the appointment of South Gloucestershire sheep farmer Kevin Harrison as its new Chair Elect.
Kevin takes on the new position alongside SCOPS Chairman, Devon sheep farmer Peter Baber.
Congratulations @FarmerKev100 Kevin!#SCOPS pic.twitter.com/E6itFIOD1a

— National Sheep Association (@natsheep) April 29, 2019
Based in Bath, England, Kevin Harrison is certainly a busy man, given his involvement in numerous organizations. Since February 2022, he has been the Chairman of Sustainable Control of Parasites in Sheep(SCOPS) and has also been the English Committee Chairman of the National Sheep Association(NSA) since 2017. Additionally, Kevin is the Farm Manager of JT Baylis Farming, a position he has held since November 1999. It seems like farming and animal-rearing are far from the only talents that Kevin has as he is also a professional Saxophone Player, having played with numerous bands over the years. as of writing, he is a proud member of the Harlem Rhythm Cats.
Where is Ellen Helliwell Now?
Though shepherdess Ellen Helliwell was a prominent presence in the first season of the Amazon Prime series, she was not seen in the show's second iteration. Nevertheless, she continued her work as a sheep and agricultural expert. Thanks to her contributions to the industry, she recently had the honor of presenting an award during a National Federation of Young Farmers' Clubs event. Having amassed an impressive social media following due to her charming personality, Ellen continues to encourage the youth within the agricultural field.
The TV star welcomed her first child into the world in September 2022. The little girl is the apple of Ellen's eye and is equally loved by her father. Given her mother's occupation, it is not uncommon for the young child to be out on the farm and enjoying the fresh and natural air. Apart from her daughter, Ellen also likes to post various photos and videos of her days with flocks of sheep and her delight in working alongside them.
Read More: Is Clarkson's Farm Scripted or Real?