In a feat to display unbridled creativity, thirteen contestants go head to head in Syfy Network's 'Face Off.' The reality television show features a group of contestants as they compete in a series of challenges that test their abilities to produce prosthetics and special effects and apply makeup. Adjudicating the extent of their abilities, the judges determine whether or not a participant makes it to the next round. Years since season 2 first came on air, fans have continued to wonder about the cast's whereabouts.
Rayce Bird Now Has a Multi-faceted Career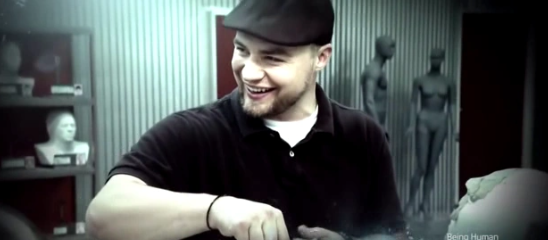 Inspired by the He-Man character as a child, Rayce Bird had hoped to display the extent of his abilities through his work. Ultimately, he managed to impress the judges and win the top spot in the competition. Since claiming the prize, Rayce has continued to highlight the extent of his abilities extensively. He has worked in the makeup and special effects department for several movies. Some of his work's contributions include, 'The Monster Project,' 'Aurora,' and 'Puppet Master: The Littest Reich.' Besides his involvement in entertainment, he has also worked as a producer and art director. Rayce has lent his skills to teach others as well. The television personality had previously conducted a prosthetic makeup demo for the Idaho State Cosmetology and Theater Programs.
Ian Cromer Maintains His Fascination with Makeup Even Today
After displaying the extent of his skills and creativity on 'Face Off,' Ian has mapped the road to experiential success. He has taken his ability to craft unique prosthetics and deliver remarkable results. The artist has since worked on productions like 'The Loop,' 'Dragged Across Concrete,' 'The Terrible Tale of Jacquelyn Torne,' and many more. Besides sharing his newest creations with fans and friends on Instagram, Ian continues to work on new projects and expand his abilities as an artist.
Robert "RJ" Haddy is Now an Actor, Director, Producer & Writer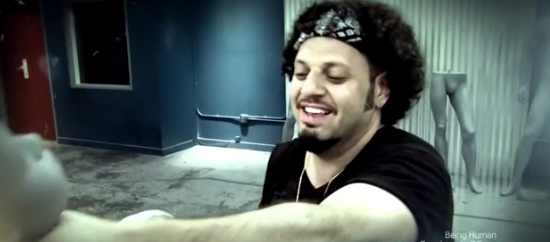 Despite losing the top spot, the Charleston native has continued to grow. He has consistently climbed the ladder of success as a special effects artist and airbrush dealer. However, the creative hasn't limited himself to just makeup. He has also worked as an actor, director, producer, and writer. He has appeared in 'Power Rangers,' 'Beverly Hills,' '90210,' 'Angel,' and 'Buffy the Vampire Slayer.' With almost three decades of experience in the field, Robert's conquest over makeup and special effects has continued to win him wide acclaim. He has the Best Makeup Award for his work in 'The Night Watchmen.'
Matt Valentine is Now an Artist and Conceptual Assassin
Proficient in sculpting, Matt had been working as a marketer and brand manager when he enrolled in the competition. While his divergent fields had helped him accumulate worldwide experience, Matt had hoped to solidify his skills as a makeup artist. After his feat on the show, the CEO of Global Fear Enterprises went on to reach new heights. The artist and conceptual assassin is now exploring the endless possibilities of art. He has even appeared in the 13th iteration of 'Face Off' and competed in the all-stars season. With a burgeoning following on Instagram, Matt continues to grow as a professional and an individual.
Sue Lee is Now An Experiential Creative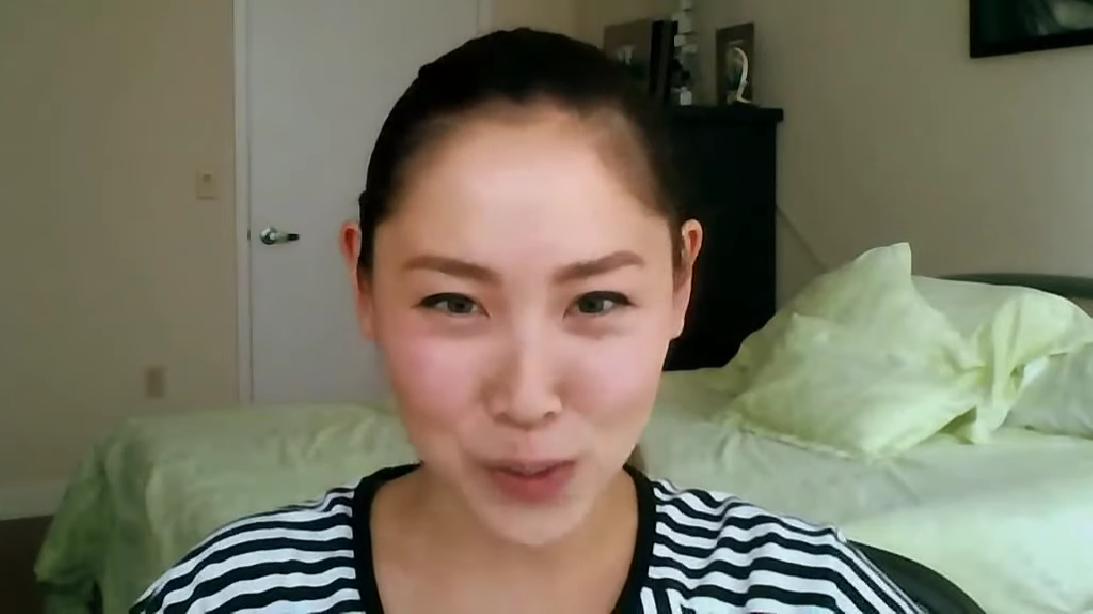 A pre-med at Colgate University, Sue's experiential capacities had led her to explore other realms of the fine arts. In the hopes of pursuing a career as a medical prosthetician, Sue had decided to compete in the show. After the season, she went on to work with Gotham FX in New York and New Jersey. Her skills in sculpting, prosthetics, and application have continued to endow her with several opportunities. While the television personality largely likes to keep her life under wraps, it is apparent that she has since climbed the ladder of success and grown as a professional and a creative. She recently appeared in an interview with Ultimate Report to talk about her journey on the show.
Beki Ingram Has an Inexhaustive List of Credits Even Today
Despite lacking formal training, Beki had successfully impressed the judges with the plethora of skills she possessed. Since becoming a sensation on the show, Beki has been working as a makeup artist specializing in trauma, blood rigging, weapons, unusual creatures, and dead and undead designs. With countless credits to her name, Beki has lent her abilities in makeup for films, television, music videos, and other projects, too. Some of her most recent works include, 'Point Blank,' 'Ra. One,' 'African Witch,' 'Three Bears and the Perfect Gift.' Besides working as a makeup artist, Beki has ventured into other realms of filmmaking as well. She has worked as an actress, set freezer, producer, production designer, costumier, casting director, and promo photographer for several productions.
Jerry Macaluso's Creativity Continues Today
Despite getting knocked out of the series during the 'Alien Interpreters' segment, Jerry has continued to display his skills in the field of makeup. He has since returned to his work and remained steadfast on the path of growth. Having been a part of the field since the age of 17, Jerry remains a memorable part of history as the youngest-ever effects supervisor on a multi-million dollar film, 'The Unholy.'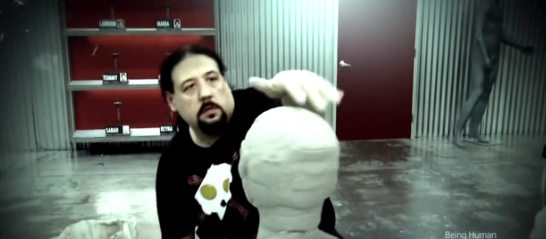 Most recently, he has worked in productions like, 'Aliens, Clowns & Geeks,' 'Night Skies,' 'The Hazing,' and 'Wishmaster 4: The Prophecy Fulfilled.' Besides makeup, Jerry has even become a producer and launched his company, Pop Culture Shock Collectibles. Under the banner of his production company, Karza Productions, and Centuri Films, Jerri has produced 'Night Skies.' The former toy designer now enjoys life's many joys.
Tara Lang is Now Enjoying Her Personal and Professional Life
While Tara had received a degree in business law, her goals and aspirations were far from so. The television personality showcased her talents with prosthetics and application during 'Face Off,' and also went on to win considerable acclaim outside the show. She has since worked on several productions and even earned accolades. Tara has won two Primetime Emmy Awards in the Outstanding Contemporary Makeup (Non-Prosthetic) category for her work on HBO's 'Euphoria.' Besides this, she has worked on productions like 'Corporate,' 'Saint Judy,' 'Mid 90s,' 'Insecure,' and many more. On the personal front, the television personality continues to enjoy life with her husband, Amol, and their two daughters.
Heather Henry Excels as a Special Effects Artist Even Today
Despite losing out the top spot, Heather's couture-inspired alien and other creations had won the hearts of viewers and fans. Since her time in the competition, the television personality has expanded her skill set and managed to grow as an artist and creative. Her work isn't limited to just prosthetics. Having worked on over sixty productions in her career, Heather's areas of expertise include special effects, makeup, and much more. Her recent contributions to film and television include 'The Chosen,' 'Saving Sloane,' '1883,' '1923,' 'Reservation Dogs,' and 'Fear the Walking Dead.'
Athena Zhe Now Owns an Entertainment Company
The trilingual makeup artist had hoped to secure a top spot in the season. Alas, her abilities fell short of the season's prize. Nevertheless, Athena has continued to climb the ladder of success outside of reality television. She is now the owner of Silly Farm Supplies, a company known for its array of face and body art supplies. She also heads the operations of Athena Entertainment Corp, an agency known for providing entertainers, impersonators, showgirls, and other talent for events and shows.
Brea Joseph Now Enjoys her Professional and Personal Life
The singer and engineer for a hip-hop group had realized her gift for makeup early on. Since playing her characteristic abilities on the show, Brea has been working as a makeup artist. She is the owner of KBZ FX Inc., a company known for its special effects and fabrication effects. Her notable contributions to productions include, 'I Think You Should Leave Tim Robinson' and 'Frankenfake.' In addition to creating new milestones in her career, Brea also shares happiness with her family. She is now a wife and a mother and regularly shares updates of her children Arya, Zayne, and Justin with fans online.
Miranda Jory Now Takes Up Projects in Entertainment
Miranda's consistency ultimately displayed her dedication to her convictions. After getting eliminated from season 2, she reappeared in season 5 of the show and rose through the ranks. After reality television, she has worked with the makeup department of music videos and television shows. Some of these include, 'Delusion: Lies Within VR,' 'VooDoo,' 'Shibhari,' 'Stranger Things,' and 'Bricks.' With an ever-evolving following on social media, Miranda's experiential abilities are loved by countless fans. When the television personality isn't working on productions, he's experimenting on different projects, too.
Nicholas "Nix" Herrera is an Integral Part of Entertainment Today
As a person with dyslexia, Nicholas found art to ward off the effects of his learning disability. With experience in body painting and airbrush tattoos, he had come to 'Face Off' to display his accrued expertise. Since then, he has worked on shows and movies like, 'Stranger Things,' 'The Last of Us,' 'Blue Beetle,' 'Poker Face,' 'Guardians of the Galaxy Vol. 3,' and 'Wildcat.' With thousands of followers on social media, the television personality continues to share his latest creations with fans online.
Read More: Face Off Season 3: Where Are the Makeup Artists Today?