The filming of Neill Blomkamp's science fiction film 'They Found Us,' starring Joel Kinnaman, is scheduled to begin in Australia on November 6, 2023. The alien abduction thriller revolves around a father who participates in a camping trip in the Utah wilderness with his daughter Kaylee to heal their broken relationship. "After being attacked by a hostile extraterrestrial lifeform, their lives — not just their relationship — wind up at stake, as they fight with a humanoid beast to stop their abduction to an unknown and terrifying alien world," reads the logline.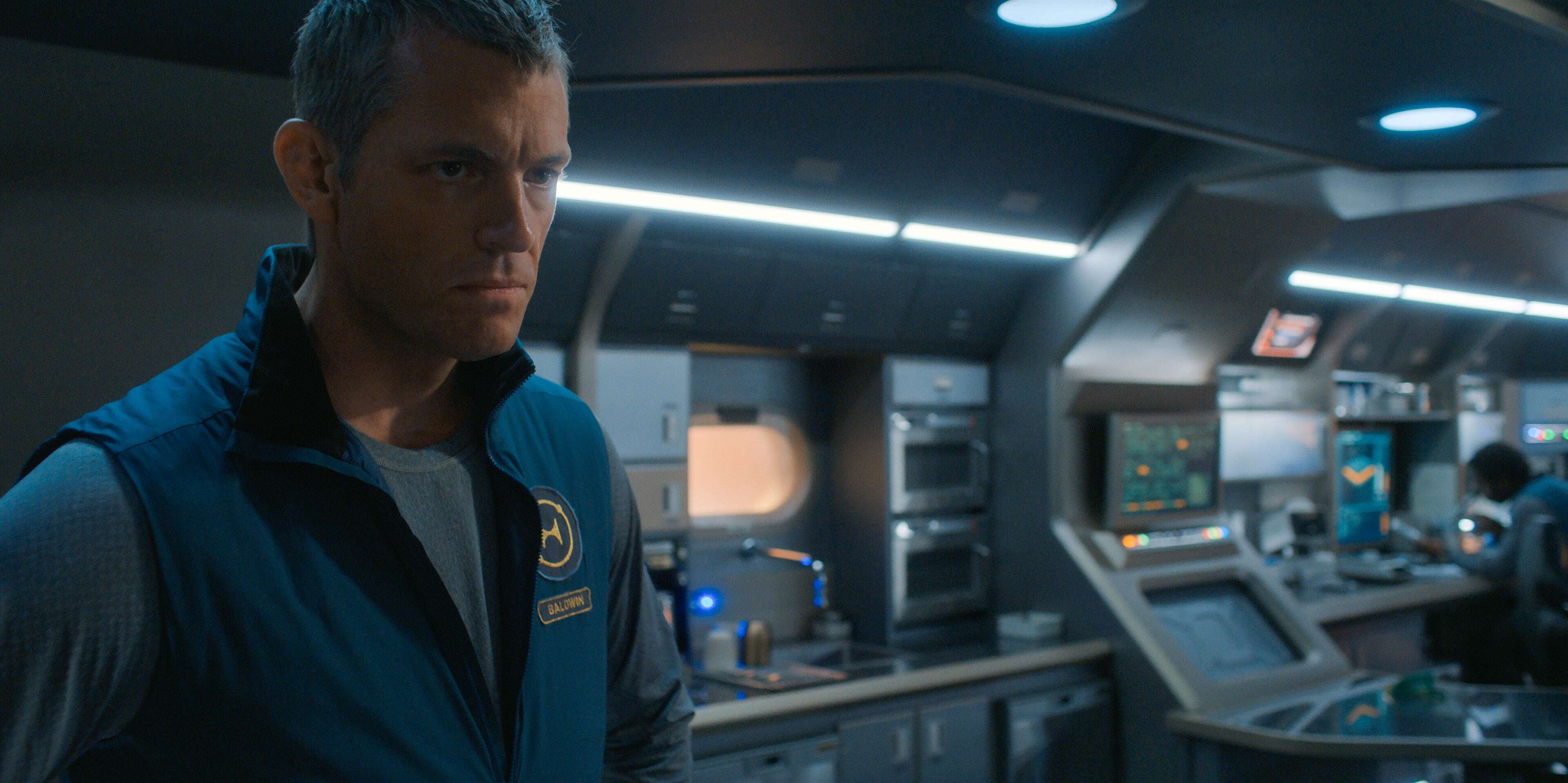 Since the production hasn't received a waiver from SAG-AFTRA to move forward with filming in Australia, the involvement of American artists in the same can be affected. Australia's diverse and captivating landscapes make it a preferred filming location for science-fiction projects. 'The Matrix,' 'Mad Max: Fury Road,' Ridley Scott's 'Alien: Covenant,' Will Smith-starrer 'Independence Day,' Danny Boyle's 'Sunshine,' and Garth Davis' 'Foe,' are some of the renowned sci-fi films shot in Australia.
Blomkamp made his debut with Best Picture Oscar-nominated 'District 9.' He then directed Matt Damon-starrer 'Elysium,' Hugh Jackman-starrer 'Chappie,' and Carly Pope-starrer 'Demonic.' His latest release is 'Gran Turismo,' a biographical sports film that revolves around the life of Jann Mardenborough, a young retail worker and a fan of the Gran Turismo video games, who aspires to become a professional racer.
Jeremy Slater, who co-developed Netflix's superhero series 'The Umbrella Academy' and created Marvel's 'Moon Knight,' penned the movie. He is also the writer/co-writer of upcoming films such as 'Godzilla x Kong: The New Empire,' 'Thread: An Insidious Tale,' and 'Mortal Kombat 2.' His other credits include 'Fantastic Four,' 'Pet,' 'Death Note,' and FOX's horror series 'The Exorcist.'
Kinnaman, known for portraying Stephen Holder in AMC/Netflix's crime series 'The Killing,' plays the protagonist, the unnamed father. He is also known for playing Alex Murphy/RoboCop in 'RoboCop,' Rick Flag in 'Suicide Squad,' and Edward Baldwin in Apple TV+'s science fiction series 'For All Mankind.' Kinnaman's recent credits include Adam in HBO's 'In Treatment,' Erik Heller in Prime Video's 'Hannah,' Takeshi Kovacs/Elias Ryker in 'Altered Carbon,' Governor William "Will" Conway in 'House of Cards,' The Driver in Nicolas Cage-starrer 'Sympathy for the Devil,' etc.
The film is entirely financed by AGC Studios, the production company behind 'Locked Down,' 'Voyagers,' 'The Tinder Swindler,' and 'The Perfect Find.' Wyck Godfrey and Marty Bowen produce the film for Temple Hill Entertainment (the 'Twilight' films, 'Smile,' 'First Man,' and 'The Maze Runner').
Read More: Best Science Fiction Movies