The reports that have emerged after a recent test screening of 'Godzilla x Kong: The New Empire' have revealed new details concerning the plot of the film. According to a test screening attendee, Scar King, the antagonist of the movie, has killed his own family. Furthermore, Nozuki, the winged titan who is introduced by Playmates Toys as a part of 'Godzilla vs. Kong' merchandise, joins Godzilla and King Kong to fight against Scar King. A sequel to 'Godzilla vs. Kong,' the film revolves around the almighty Kong and the fearsome Godzilla, as they fight against a "colossal undiscovered threat hidden within our world, challenging their very existence – and our own."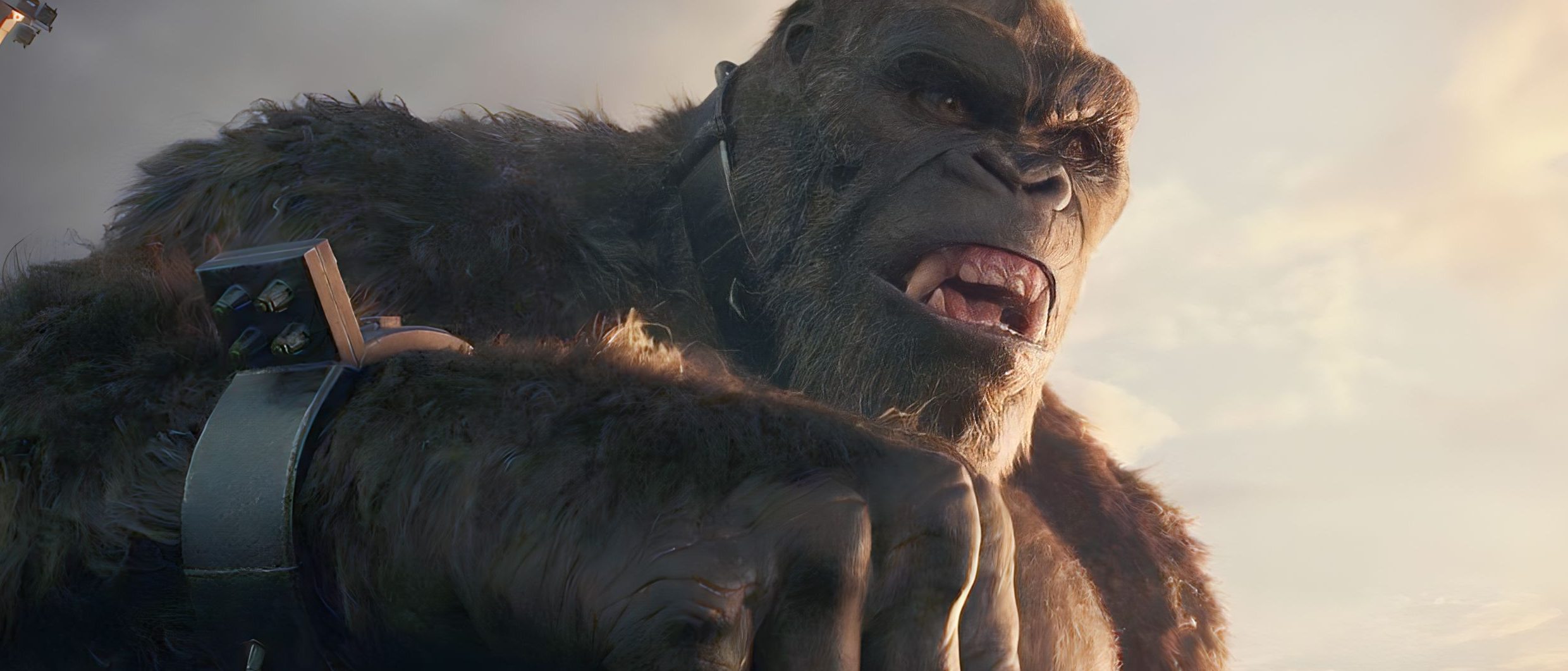 The viewer also added that there will be a post-credits scene in the film although details concerning the same are currently under wraps. The test screening reaction revealed that the viewers "liked" the film as well. According to the previously published logline of the movie, the fifth installment of Legendary Pictures' 'MonsterVerse' further explores "histories of the Titans, their origins, and the mysteries of Skull Island and beyond, while uncovering the mythic battle that helped forge these extraordinary beings and tied them to humankind forever." The movie is scheduled to be released by Warner Bros. Pictures on March 15, 2024.
Adam Wingard, who directed the fourth 'MonsterVerse' film 'Godzilla vs. Kong,' directed the upcoming movie as well. Wingard, who is known for his supernatural films such as 'Blair Witch' and 'Death Note,' also co-wrote the story of the film. His other credits include 'You're Next,' 'The Guest,' 'The Last Survivors,' etc. The movie is penned by Terry Rossio (the 'Pirates of the Caribbean' film series and 'The Lone Ranger'), Simon Barrett ('The Guest' and 'Blair Witch'), and Jeremy Slater ('Moon Knight' and 'The Umbrella Academy').
The cast of the monster film includes Rebecca Hall ('The Prestige' and 'Vicky Cristina Barcelona'), Brian Tyree Henry ('Atlanta,' 'Eternals,' and 'Causeway'), and Kaylee Hottle, who reprise their 'Godzilla vs. Kong' characters Dr. Ilene Andrews, Bernie Hayes, and Jia respectively. The rest of the cast includes Dan Stevens ('Beauty and the Beast,' 'Apostle,' and 'Night at the Museum: Secret of the Tomb'), Fala Chen ('Shang-Chi and the Legend of the Ten Rings' and 'Irma Vep'), Alex Ferns ('The Batman' and 'Wrath of Man'), and Rachel House ('Foundation').
'Godzilla x Kong: The New Empire' is the 38th film in the 'Godzilla' film series and the 13th film in the 'King Kong' film series. The movie is produced by Mary Parent, Alex Garcia, Eric McLeod, Brian Rogers, Thomas Tull, and Jon Jashni.
Read More: Best Godzilla Movies