Prime's 'Jubilee' is a period drama series created by Vikramaditya Motwane and Soumik Sen. It stars Aditi Rao Hydari, Aparshakti Khurana, and Prosenjit Chatterjee, among several others. After the death of Jamshed Khan, Binod Das, an employee at Roy Talkies, is born anew overnight as the studio's biggest star, Madan Kumar. However, Sumitra's steel resolve to uncover the mystery behind her lover Jamshed's disappearance might just bring everything crashing down for her husband, Srikant Roy, and his star Madan Kumar. The show takes place in the 40s-50s and explores the glitz, glamor, and graft of the Golden Age of Hindi Cinema. If you're curious to find out how things unfold for the characters involved, here is everything you need to know about the ending of 'Jubilee.'
Jubilee Season 1 Plot Synopsis
Roy Talkies is the most successful film studio in town and plans on launching its next big star, "Madan Kumar," in their upcoming film, "Sangharsh." Srinkant Roy's wife, Sumitra Kumari, who oversees all financial aspects of the company, leaves for Lucknow intending to sign theater actor Jamshed Khan as Madan Kumar. Instead, Sumitra falls for Jamshed and develops a relationship with him. When Roy finds out about their affair, he sends Binod Das, a trusted employee, to bring back the pair. However, after Binod and Jamshed get in a car accident, Binod leaves Jamshed to die at the hands of a violent crowd of rioters.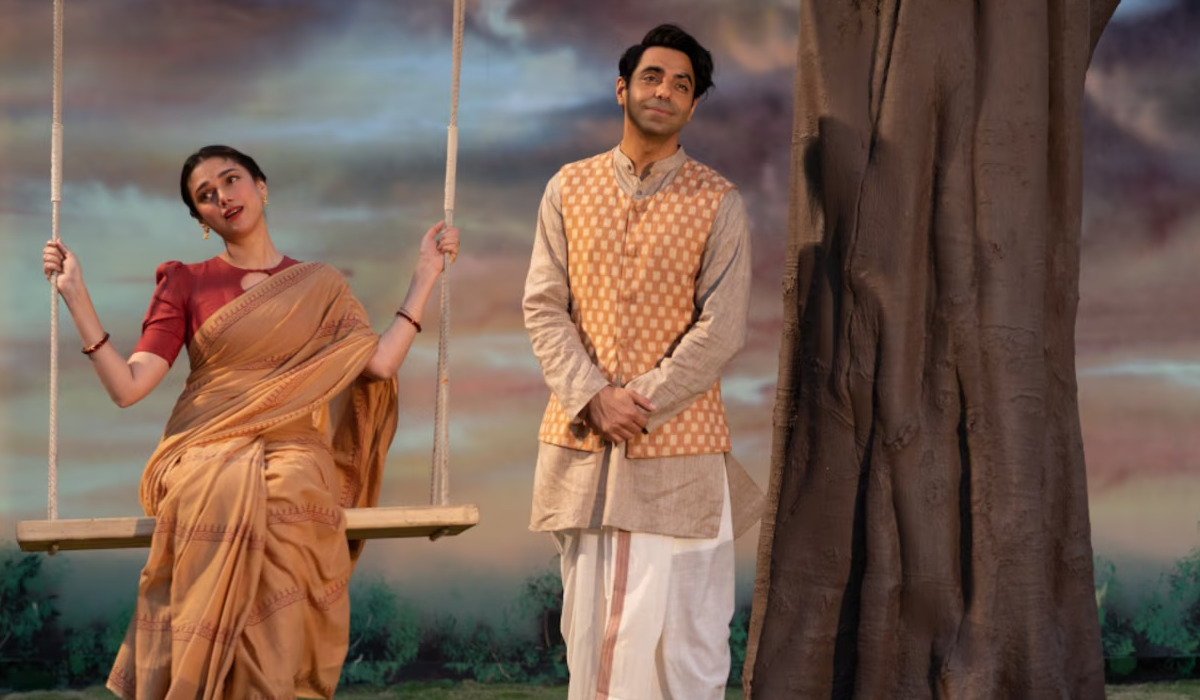 Back in Bombay, Roy is furious about losing his star Madan Kumar due to Binod's inability to bring Jamshed back from Lucknow. In a moment of ingenious self-service, Binod recites Madan Kumar's dialogues. His impromptu audition moves Roy, and he finds his new Madan Kumar in Binod. Meanwhile, a heartbroken Sumitra Kumari does everything in her power to ruin Madan Kumar's career before it even starts while also trying to locate Jamshed, believing him to be in Karachi. Alas, she fails at both and has to star in Sangharsh alongside Binod as Madan. While Madan Kumar rises to fame, Jamshed's old friend and aspiring filmmaker, Jay Khanna, arrives in Bombay after the India-Pakistan partition uproots him and his family from their home.
Struggling to find his footing in the refugee camps of Bombay, Jay loses all his artistic hopes and dreams. Similarly, Niloufer Qureshi, a courtesan, also finds herself displaced and tries to find her place in Bombay. Eventually, Jay finds a stable job at the Roy Talkies canteen through his fleeting connection to Binod. On the other hand, Niloufer secures a safe life for herself using her savings and seduces a film financier to get her into auditions. The pair's paths cross yet again as they did in Lucknow, and they become close friends, with Jay obviously enamored by Niloufer. Jay starts to enjoy the art of storytelling again and decides to show his script to Madan Kumar. Madan seems interested in the film but turns it down at Roy's suggestion. Soon after, Roy fires Jay from his studio because of his close connection to Jamshed.
Meanwhile, Sumitra's search for Jamshed brings her to Maqsood, Jamshed's makeup artist, who had seen Jamshed get in a car with Binod on the night of his death. Jay finds work with Niloufer's film financier, Shamsher Singh Walia, and goads him into taking a chance on Jay and financing his film "Taxi Driver." Madan Kumar agrees to star in his film, and Jay offers the lead heroine role to Niloufer. When the day of the inauguration of Khanna Studio arrives, Madan Kumar refuses to work with Walia, who had previously insulted Binod. However, the real reason behind his reluctance to work on Jay's film is that he doesn't want Jay to find success, as that would put him and Sumitra in the same social circles. Nevertheless, Jay still makes his film and replaces Madan as the lead actor with himself. While this is happening, Sumitra has tapped Madan's office with the help of the Russians, who want to make propaganda films in Bombay.
Jay's film Taxi Driver proves to be a raving success at the box office and carves out a place for Jay and Niloufer in the industry. Jay works on his next movie, "Baiju Awara," in which he plans on writing a significant role for the female lead, Sumitra, and Niloufer takes a trip to Mussoorie. On her trip, she bumps into Madan, who is also working on his next project, "Rajmahal." The two grow closer as Niloufer helps Madan's writer, Asghar, with his script. Niloufer and Madan secretly start seeing each other while working on their film Rajmahal.
Rajmahal and Baiju Awara go head-to-head in theaters, and Roy resorts to illegal tactics to try and take down Jay's film. Nevertheless, Baiju Awara beats Rajmahal because of the outpouring of love from the general public. As a result, Madan tries to take down Roy Talkies and build his own banner with the help of Jotwani and Vladimir. Roy's reaction to Rajmahal's failure takes a similar route, and he approaches Jay and shows him the brand-new American Cinemascope technology. Jay agrees to work with Roy after being completely smitten by Cinemascope. Walia refuses to support Jay, as working with the Americans will go against their deal with the Russians.
However, things start to change all across the board after the police catch a private eye, Dilawar Kapoor. Dilawar previously worked for Roy and took photos of Binod and Jamshed after the car crash. Once Sumitra gets her hands on the evidence, she goes after Madan/Binod in court.
Is Binod Arrested For Jamshed's Murder?
On the night of Jamshed's death, Binod is with him during his last moments. When Binod tries to subtly convince Jamshed to sign a deal with Roy Talkies as Madan Kumar, he uses an alias. Jamshed is planning on running away with Sumitra to Karachi. He doesn't need the big screen to be an actor and would be happy working as a theater actor as long as he's with Sumitra. However, on the day of his departure from Lucknow, riots are happening nearby. Therefore, Jamshed has trouble finding a ride to the railway station. Lastly, Binod offers him a ride and tries to convince Jamshed further on their drive to the station. Jamshed finds out about Binod's employment for Roy Talkies and attacks him. As a result, the two end up in a car crash.
Though Binod manages to exit the flipped-over car, Jamshed is stuck inside, bloody and winded. Jamshed asks for Binod's help, but Binod snaps and starts beating up a trapped Jamshed. Soon, rioters start coming their way, and Binod leaves Jamshed behind. He hides in an alley and watches the mob carry Jamshed away to his death. At the same time, Jay is also in the neighborhood as he himself is trying to catch a train back home to Karachi. When the riots start, he hides in an alleyway and finds Binod. He also witnesses Jamshed's murder, but when he tries to intervene, Binod stops him.
When Jay first discovers the photos of Binod beating up Jamshed, he is furious at the actor and assaults him in public. During his trial, Binod cites Jay as a witness to his innocence in the case of Jamshed's death. When Jay shows up for his testimony, he lies and confirms having seen Binod beating up Jamshed. However, he twists the story further and tells the jury that Binod had actually done Jamshed a favor. Jay feels guilty for not saving Jamshed years ago because he was scared of the rioters. He realizes that by stopping him, Binod saved Jay's life. Binod also helped him years ago when the two were on a train to Lucknow. Jay feels that he owes Binod a favor, and so he lies for him so that they will be even. The court doesn't find Binod guilty of Jamshed's murder and releases him.
What Happens to Roy Talkies? Do Srikant Roy and Sumitra Die?
After Binod and Niloufer's scandal becomes public, Roy makes Asghar change his movie, Rajmahal, to fit a different narrative. He rewrites the ending himself and makes Rajmahal a romantic film with a happy ending. As a result, the movie majorly flops at the box office. Even worse, the distributors seem eager to take down Rajmahal in favor of Jay's Baiju Awara. Roy decides to play dirty and gets Baiju Awara pirated so that it would tank at the theaters. However, all his trick does is make the general public like the movie even more. It becomes obvious that Madan Kumar can no longer be the star of Roy Talkies when Roy starts ignoring Madan.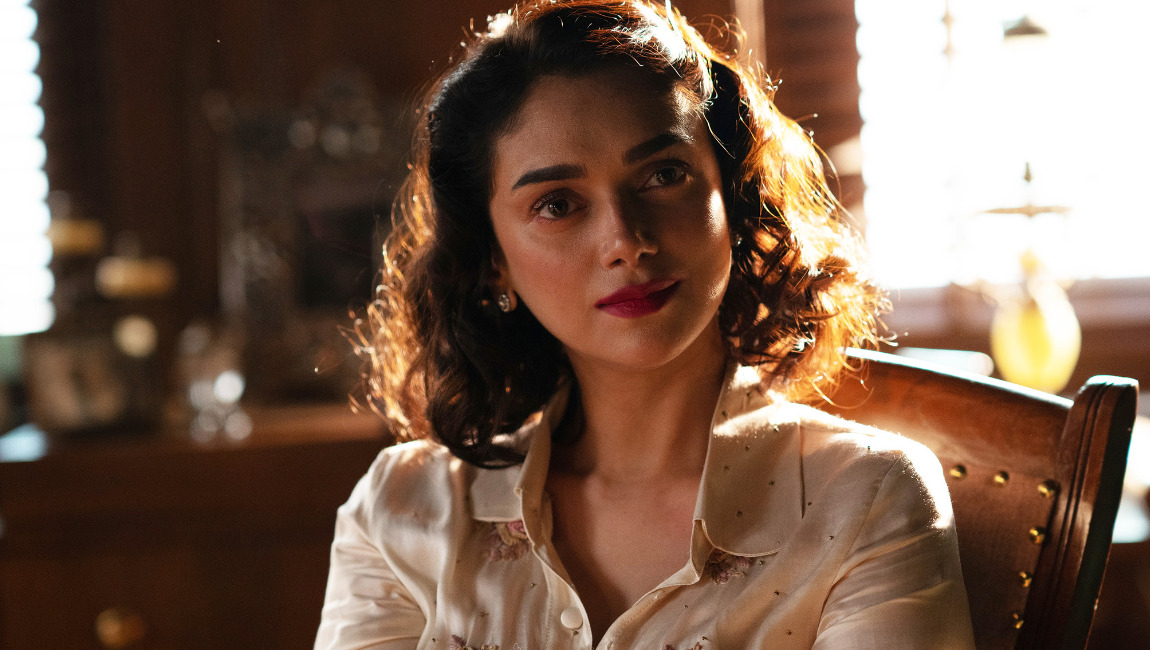 In retaliation, Madan goes to the Russians and decides to dismantle Roy Talkies to start his own studio and uses Roy's stock market betting habits as his catalyst. With the help of Majumdar, Roy Talkies' accountant, Madan tricks Roy into betting all his money on a false stock market tip-off. Afterward, he calls the Tax Department on Roy Talkies and watches them take hold of the studio's asset. With his studio, star, and artistic dreams all gone, a betrayed Roy commits suicide. However, he leaves behind what should have been incriminating evidence against Binod for his wife.
Sumitra does her best to get justice for Jamshed's death and pours all her money into the case against Binod. Still, she loses the case, and Binod walks free with not one damning press against him due to governmental interference. Hopeless and defeated, Sumitra also overdoses and is found dead in a hotel room. Roy Talkies is now a thing of the past, with both Sumitra and Roy gone.
Do Niloufer And Jay End Up Together?
Niloufer and Jay's romance starts front the very first episode and is present throughout the show. Though Jay is very clearly besotted with Niloufer from their first meeting, Niloufer isn't interested in a relationship with him. She is chasing after her own career and wants to become an actress in her own right. Therefore, when Jay asks her to marry him before shooting for Taxi Driver begins, she turns him down because she only sees him as a friend. Jay gets engaged to Kiran as a way to seal the deal for the loan for his studio. After Madan drops Taxi Driver, Jay acts as the lead actor himself, opposite Niloufer. There is some tension between the two, but it never manifests into anything else.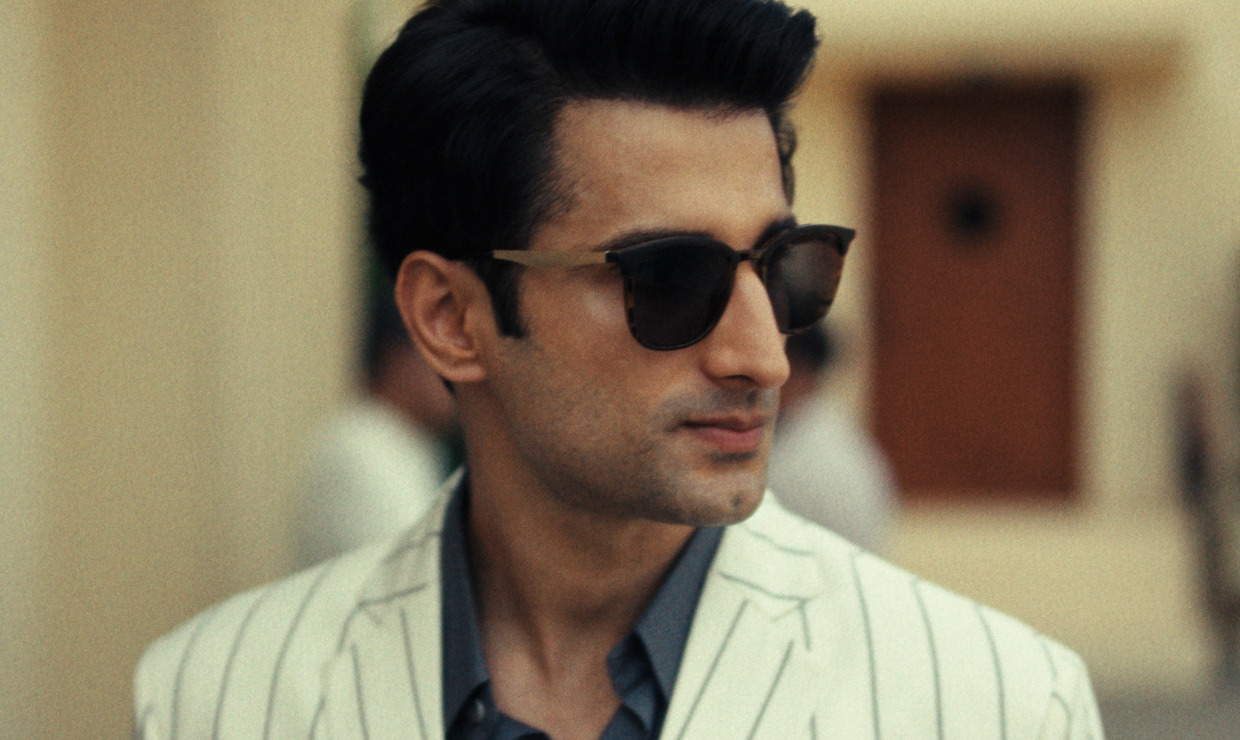 Soon, Niloufer starts an affair with Madan during the filming of Rajmahal. She falls in love with Madan, but Madan leaves her after their relationship comes out in the open. The Russians were tapping Madan's phone and had leaked Madan and Niloufer's conversations to the press. During an event for Jay's Baiju Awara, Niloufer realizes she can no longer face the situation and runs out of the venue into the rain. Jay follows after her and comforts her through her pain. He asks her to give him a chance and promises to love her as much as she deserves.
The two start seeing each other and steadily fall in love together. However, Jay and Kiran are still engaged. Jay's father wants him to settle down and pressures him to marry Kiran. Jay and Niloufer decide to run away to Pune and elope. Jay's friend, Parminder, takes Niloufer to Pune, and Jay promises to follow after her. Before he can leave, the court calls him in as a witness in Binod's case. Over the phone, Jay confesses his inability to save Jamshed and tells Niloufer the entire truth behind that night in Lucknow. After the trial, when Jay tries to leave, Kiran's father, Pratap, stops him. The Russians have given Pratap recordings of Jay's conversations with Niloufer.
Jay's father is already against Jay marrying someone like Niloufer, who used to be a courtesan. He tells Jay that the studio is all he has left. The Russians won't make films with him any longer, neither would the Americans, and Roy Talkies is no longer around to fund his films. If he decides to leave for Pune and marries Niloufer, Pratap will take away Khanna Studios as well, and then Jay's cinematic dreams will well and truly be over.
In the end, Niloufer waits as Jay's bride, but Jay never comes for her. Though Jay is in love with Niloufer, his first love will always be the cinema. He makes his choice and breaks his promise to Niloufer. Jay marries Kiran, and Niloufer can do nothing but accept his betrayal.
Read More: Is Prime's Jubilee Based on a True Story?