You're absolutely mistaken if you believe that your movie watching saga for this year comes to an end after 'Avengers: End Game' because even beyond that, the year is lined up with some amazing movies that you shouldn't be missing out on. There's one from every single genre. You name it — comedy, action, sci-fi, fantasy and all the others, the next few months will witness some of the best movies you'll ever see. And the month of May is no less and you know what they say, right? Out of entertainment, sleep, work, and social life, you'll have to give up on one because you only have so much time to do things. Well, ditch sleep and make sure you watch these much-awaited upcoming movies in May because cinema is something we live for.
16. Long Shot (3 May, 2019)

Put Seth Rogen and Charlize Theron in a movie together and we're sold. Seth Rogen plays the role of a successful and independent journalist named Fred Flarsky and Charlize Theron is Charlotte Field, an influential and accomplished politician. The two meet by chance and realize that Charlotte was once Fred's babysitter and Fred back then used to have a huge crush on her. Charlotte being a great politician gets a chance to run for the presidency. This is when she hires Fred as her speechwriter. What follows is some unexpected chemistry between the two, the consequences of which could be a disaster. This one might just be one of the best romantic comedies of this year, so make sure you're there on day one.
15. The Intruder (3 May, 2019)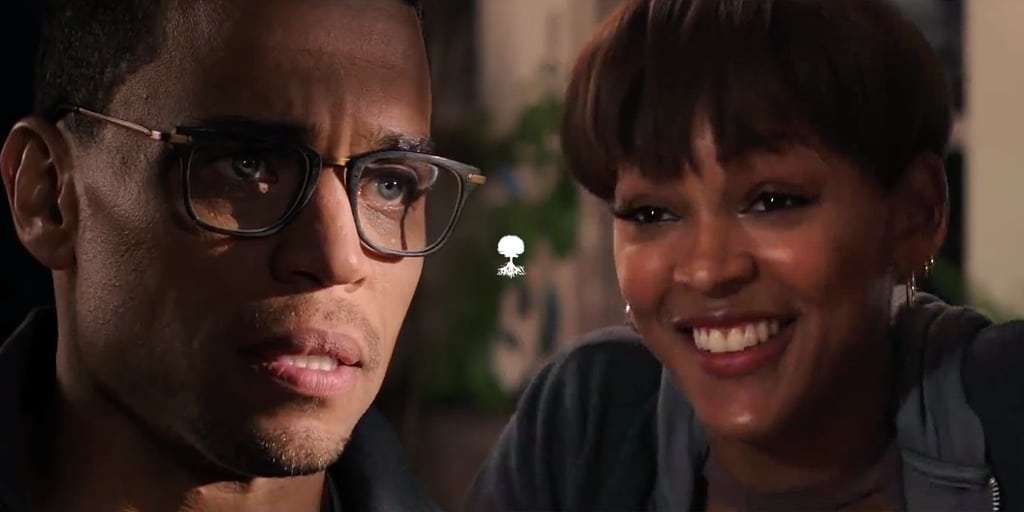 There's always something creepy about moving into a new house, isn't it? You don't know anything about the place, the neighborhood or the people who have lived there before you. You just judge the place from what it looks like from the outside and that itself is enough to please you to live there but that could be a grave mistake. Scott and Annie Russell end up in a similar situation when they buy a house which is too good to be true from a mysterious widower from Napa Valley. But the widower Charlie seems to be strangely obsessed with the house and keeps showing up again and again, intruding into their personal lives. His behavior gets worse by the day which eventually turns violent and starts to threaten the lives of Russells.
14. Pokemon Detective Pikachu (10 May, 2019)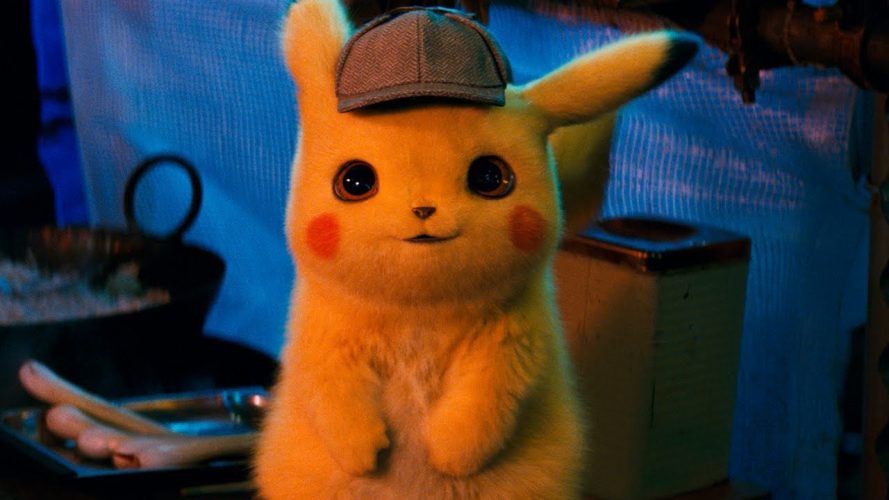 I still remember the first time Pokemon came out on television. Those were the golden days when we would all obsess over these fictitious creatures that do not even exist spending all our pocket money on buying pokemon cards. It's about time we get to relive those days with the new Pokemon movie that's coming out very soon. I wasn't too sure when I first heard about this one but one look at the trailer and the yellow ball of fur-Pikachu was enough to convince me that this one is going to be great. What's more interesting about this is that the voice behind our cute little Pikachu is none other than the Deadpool star, Ryan Reynolds. The storyline follows the adventure of a young man and detective Pikachu who try to decode the strange disappearance of the boy's father which later lands them between a conspiracy that poses a threat to the whole Pokemon universe.
13. Tolkien (10 May, 2019)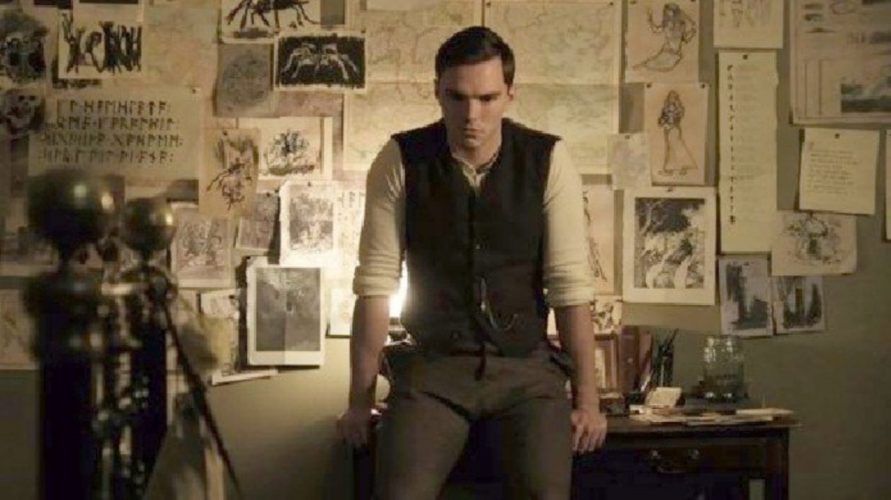 'The Lord of the Rings' by JRR Tolkien came out in the 50s, but the impact of these books can still be felt in the fantasy genre. The movie adaptations of these were again remarkable and those who haven't had a chance to see them yet, book your next weekend for a Lord of the Rings marathon. But have you ever wondered what went inside the mind of the writer when he came up with such an incredible piece of art? What actually led him to write about a whole new world of epic fantasy? 'Tolkien' will probably have the answers to all these questions and this biopic will indeed be "My Precious!"
12. The Hustle (10 May, 2019)
'The Hustle' is an upcoming hilarious new comedy film, starring Anne Hathaway and Rebel Wilson, who do make quite a promising duo in the trailer. They are con artists, who dupe all the men who come in their way. One who is already an expert in conning lives a high-class life and the other who's more of an amateur learns from the expert and together, they bring down some rich men with their mad skills. The trailer for this one is absolutely hilarious and hopefully, the movie too will have a lot more to offer.
11. John Wick: Chapter 3- Parabellum (17 May, 2019)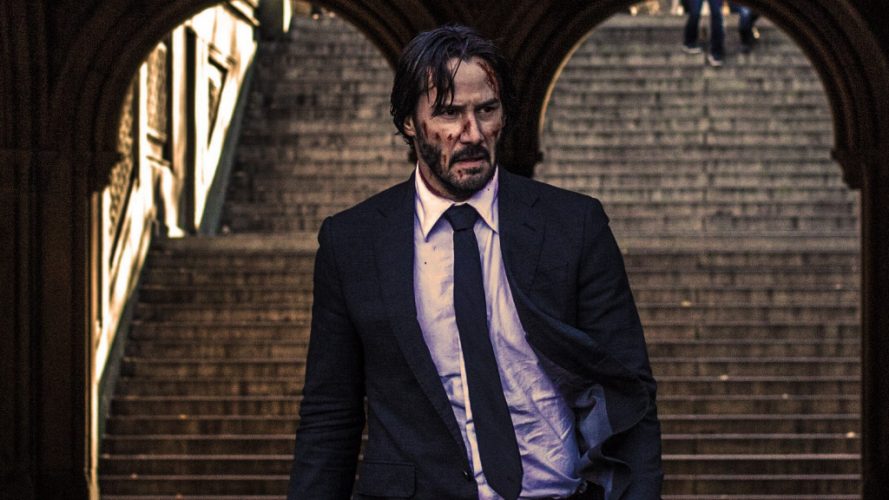 The super-badass assassin is back with another insane movie. The story continues from where it was left off in the previous one. John Wick (Keanu Reeves) now has a tag of $14 million on him for killing the member of an assassin's guild. The one man army will now face an army of expert assassin men and women in this upcoming action flick we've all been waiting for. Watch out for this one, it might just be one of the best action movies of the century.
10. A Dog's Journey (17 May, 2019)
All those people who have ever had pet dogs will know the joy that these animals bring to our lives. 'A Dog's Purpose' portrayed the value and the love dogs bring to a man really well and won hearts all over the world. Now its sequel 'A Dog's Journey' is almost here to warm our hearts all over again and fall in love with man's best friend who finds his life purpose from the humans around him. All dog lovers maker sure that you carry a box full of tissues for this one because just like the first film this too will make you ball your eyes out.
9. The Souvenir (17 May, 2019)
The winner of the 2019 Sundance World Cinema Dramatic prize this movie is about a young woman who goes against her friends and family after she falls for a charming yet deceitful man and gets into a deep and intense relationship. But the man could potentially destroy her thriving creative career. Will she be able to protect herself from this or will she be left with nothing eventually? The sequel of this movie is already in the making and stars Robert Pattinson. This one will definitely sit with you long after you're done watching it.
8. The Sun is Also a Star (17 May, 2019)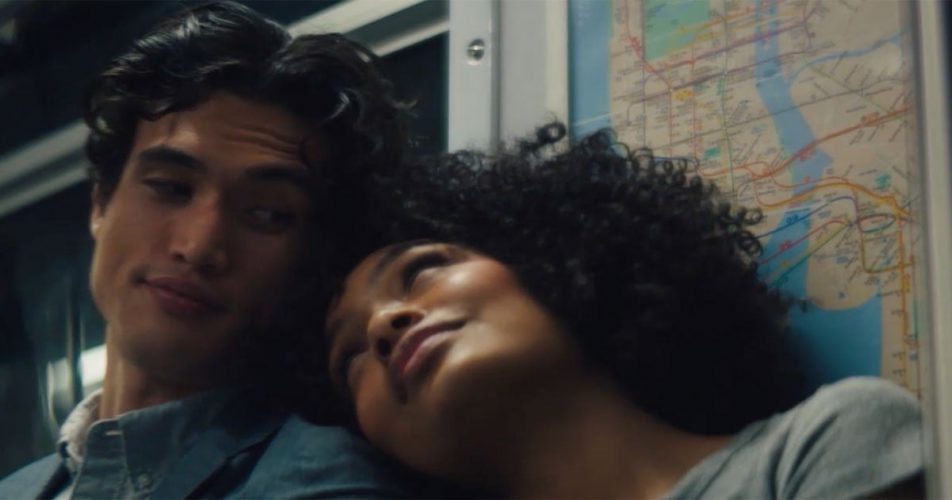 'The Sun is also a Star' is an upcoming romance film that revolves around the story of two teenagers who fall in love at a very strange point in their lives. Natasha is about to leave New York in less than 24 hours, going back home to Jamaica forever. But things get really complicated when she meets Daniel, a Korean guy who makes her fall in love with him within a day. The movie is based on a novel by Nicola Yoon and is a must watch for all the couples out there.
7. Photograph (17 May, 2019)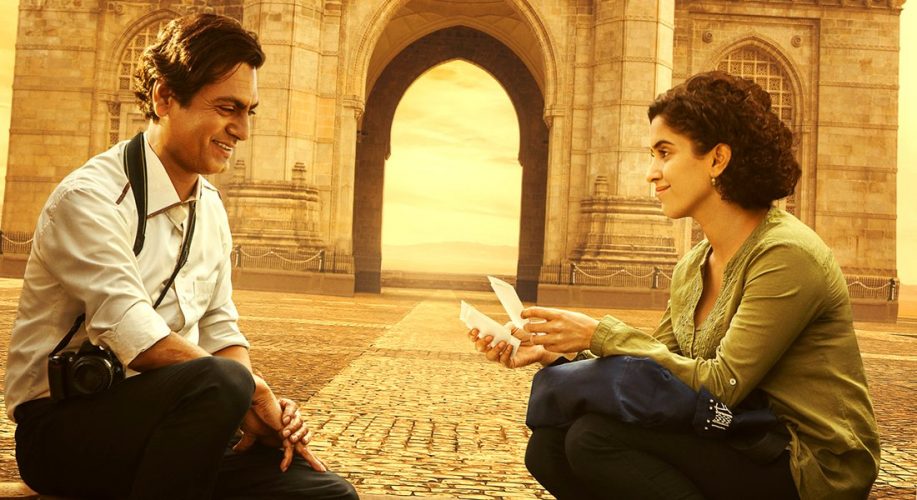 Starring Sanya Malhotra and Nawazuddin Siddiqui, 'Photograph' is an upcoming Indian film that narrates the story of an Indian photographer who somehow convinces a stranger to pose as his fiance when he is pressurized by his grandmother to get married. During all this, the two start to know each other and get closer developing a unique bond which changes them beyond their imagination. This one surely feels like the kind of movie that'll touch our hearts and will leave us with a warm feeling in the end. Hopefully, it'll live up to our expectations.
6. Aladdin (24 May, 2019)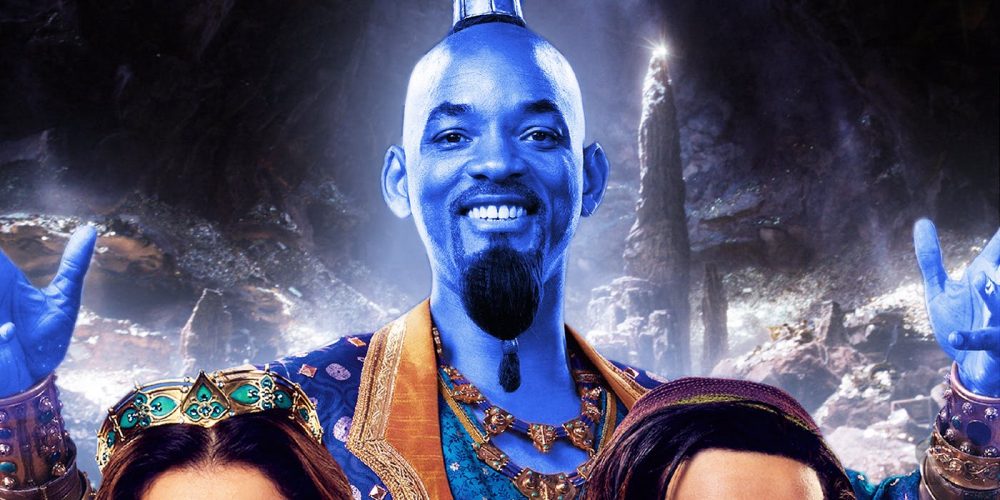 A Disney movie with Will Smith in it? I'm sold! For those who have seen the original animated classic movie of 1992, this one will be more of a throwback live-action film for them and for those who haven't, your life is going to change because you'll be introduced to the magical adventures of Aladdin, Jasmine and Genie. Directed by Guy Ritchie this one is the story a young man named Aladdin who finds a magic lamp. Upon rubbing the lamp he finds a Genie who grants him three wishes. Aladdin has to choose wisely because any of the wishes that he chooses to go for may have some serious consequences. This film is definitely going to bring back some good old memories for the 90s kids of how the world of animation used to be back then and for the younger audience of today, this will be a taste of the golden classics for them.
5. Ad Astra (24 May, 2019)
'Ad Astra' is a Latin phrase that means "To the stars with difficulties." That's probably what the movie is about. A space journey of some kind maybe? Well yes. Starring Brad Pitt, this movies is the story of an astronaut named Roy McBridge who travels through space far beyond anyone has ever before to the outer ends of our solar system. He does this to look for his missing father but upon reaching these extremes of the space, he discovers revelations about our planet that threaten its overall existence. What's really strange about this one is that even the trailer hasn't come out yet, so it's very hard to predict what exactly the movie will be about. But since its starring Brad Pitt, we're assuming that this one is going to be great.
4. Brightburn (24 May, 2019)
The trailer for this one has been trending on Youtube for while now probably because of its similarities with a well-known superhero film. The trailer shows the story of a child who crash lands on earth from a different planet. He is then adopted by two humans who later find out that the kid has some very unusual powers like superhuman strength, the ability to fly really fast and can also shoot lasers out of his eyes. No, this is not a Superman movie if that's what you're thinking but it has some striking similarities. The only difference here is that this kid becomes no hero and turns out to be super evil. It's quite an interesting concept to think about: what if Superman in an alternate reality, was evil? Even the sound of it gives us the chills. The movie might be getting a lot of negative publicity because of its similarities with the DC superhero but it has still got us curious about what it would be like to have a darker and horror version of our very own Superman. Gotta watch out for this one!
3. The Tomorrow Man (24 May, 2019)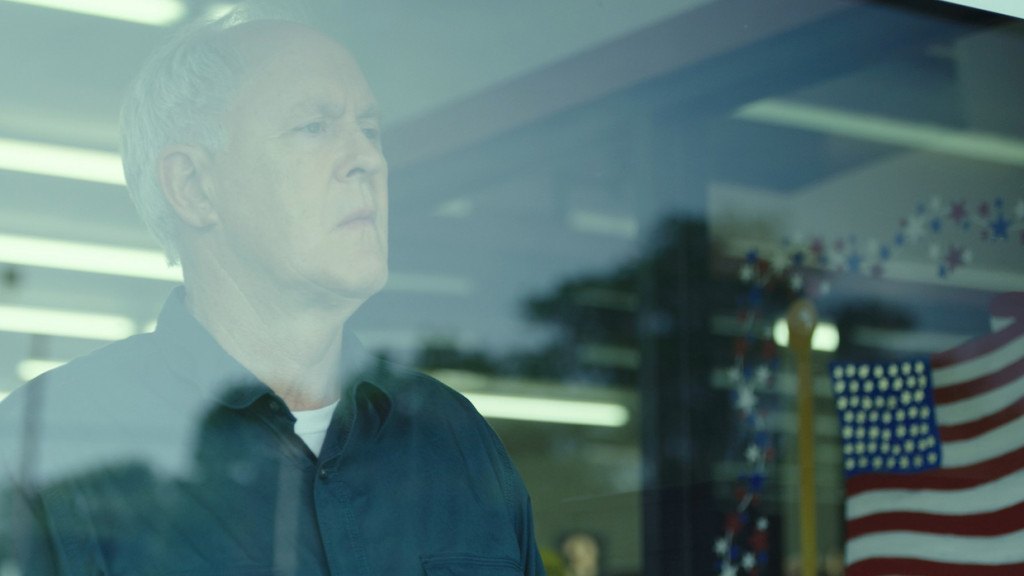 'The Tomorrow Man' is the story of two individuals who suffer from OCD are preparing themselves for things that may never happen in the future. Ed prepares himself for a disaster that will never ever come and Ronnies spends her life wasting money on buying things she will never ever use. But when their paths collide they have to find a way beyond their hoardings to find the love they've always been looking for. The movie follows a slightly new concept of something we've never seen before, but will it be as creative as it sounds to be?
2. Godzilla: King of Monsters (31 May, 2019)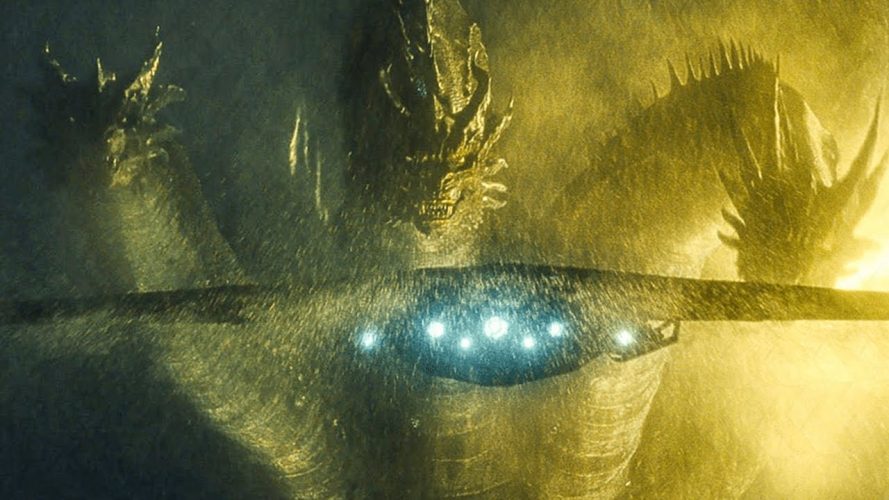 The 'Godzilla' movies have been coming out since the 1950s now and we still can't get enough of them. This one revolves around a cryptozoological agency and their efforts to stop god sized monsters like Mothra, Roda, a three-headed giant King Ghidorah and of course Godzilla itself. When these mythical species rise from the dusk of our planet the existence of our species gets threatened. If you've got an IMAX around you somewhere, then this the kind of movie you should be watching there.
Read More: Upcoming Horror Movies
1. Ma (31 May, 2019)
'Ma' is a new psychological thriller by Blumhouse that tells the story of a young woman who becomes friends with a bunch of teenagers. She seems to be a blessing in disguise for these kids when she even allows them to party at her place. But then, strange things start to happen to them which makes them realize that their host may not be the saint that they thought she is.
Read More: Upcoming Superhero Movies