Whoever invented the idea of sequels did a great service to the entertainment industry. There are some stories that you can't wrap up in a three-hour film. They need more time and dedication and yet, the TV wouldn't be a good place to develop these stories. Sequels are not only for continuing great tales, but also a chance to amend anything that might have gone wrong in the previous instalment. With that said, here's the list of really good movie sequels on Netflix that are available to stream right now:
19. Cult of Chucky (2017)
When 'Child's Play' first came out in 1988, very few would have imagined it to become one of the cult films in modern horror. It is still one of the classics to watch on a Halloween night. Six other movies followed it; however, with every single one of them, the let down for the fans was even greater, until the filmmakers picked up the slack in the seventh instalment, 'Cult of Chucky'. The horror of the film had turned into humour and that is the worst that can happen to any franchise. So, when this film surprised everyone, it looked like there might be hope after all. The reboot of the series is set to premiere in a few months, so you should relish the best of the original franchise while you can.
18. Legally Blonde 2: Red, White and Blonde (2003)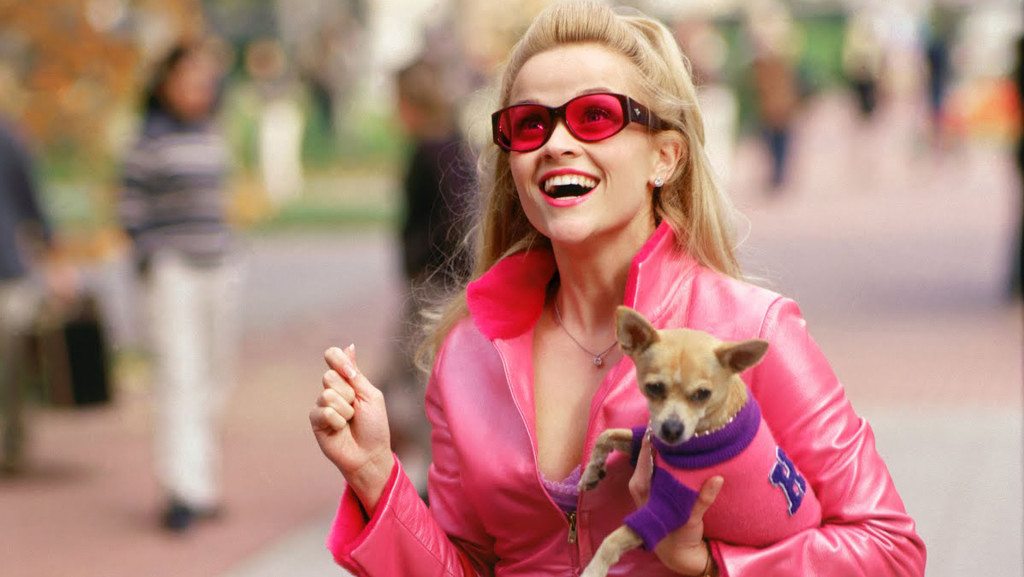 There have been rumours of a new 'Legally Blonde', so you have another reason to revisit the story. Yes, of course, you can scrape out the other sequels and spin-offs and whatnots, the ones that don't have Reese Witherspoon; they are not so important now that she'll return for the role herself. 'Legally Blonde' follows the story of Elle Woods, a girl from high-class society who decides to get a law degree in order to appease her boyfriend. However, her story takes a better arc and she becomes a successful lawyer. 'Legally Blonde 2' continues her streak of fighting bad people and putting them in their right place.
17. Open Season 2 (2008)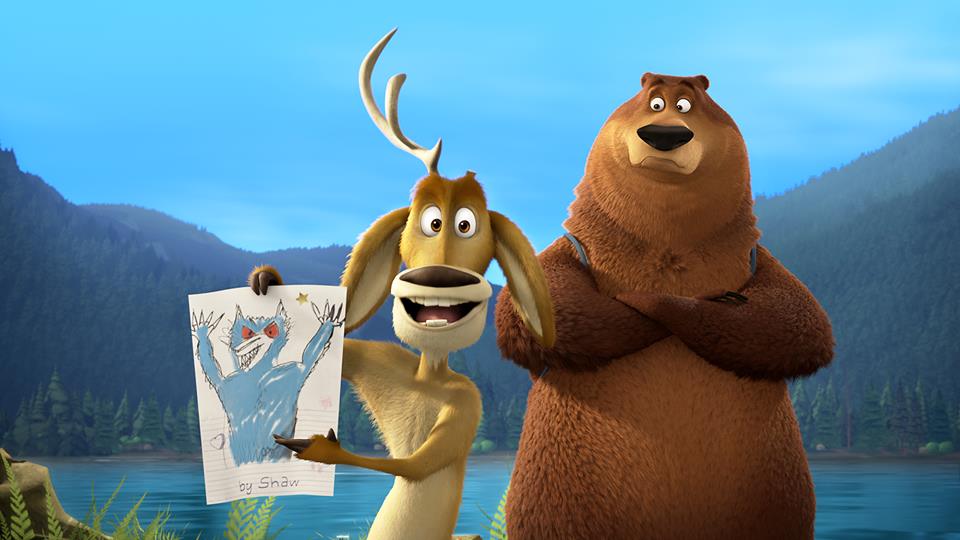 The first instalment of the 'Open Season' series starts with the story of a group of animals living in a small town called Timberline. At the centre of the story are Boog and Elliot, one a giant grizzly bear and the other a mule deer. After surviving the hunters and other nasty humans in the first film, 'Open Season 2' picks up the events after a year has passed. Elliot has found love in the form of Giselle and they'll soon be married. However, a mishap reminds Elliot of his past and gets cold feet as the day of the wedding approaches. The kidnapping of Mr Weenie creates further tensions for the animals.
16. Hotel Transylvania 3: Summer Vacation (2018)
'Hotel Transylvania' was a fun film. It had some catchy tunes and it gave the audience a good time. Because it was so successful, the production house decided to build further on the story, and overall, it was a good decision. 'Hotel Transylvania 3' showed that neither the filmmakers nor the audience is done with Dracula and his story yet. If you are a fan of the franchise, then good news for you — another sequel is currently underway. It'll be on your screens in no time, so it is time to revisit the story.
15. Cars 3 (2017)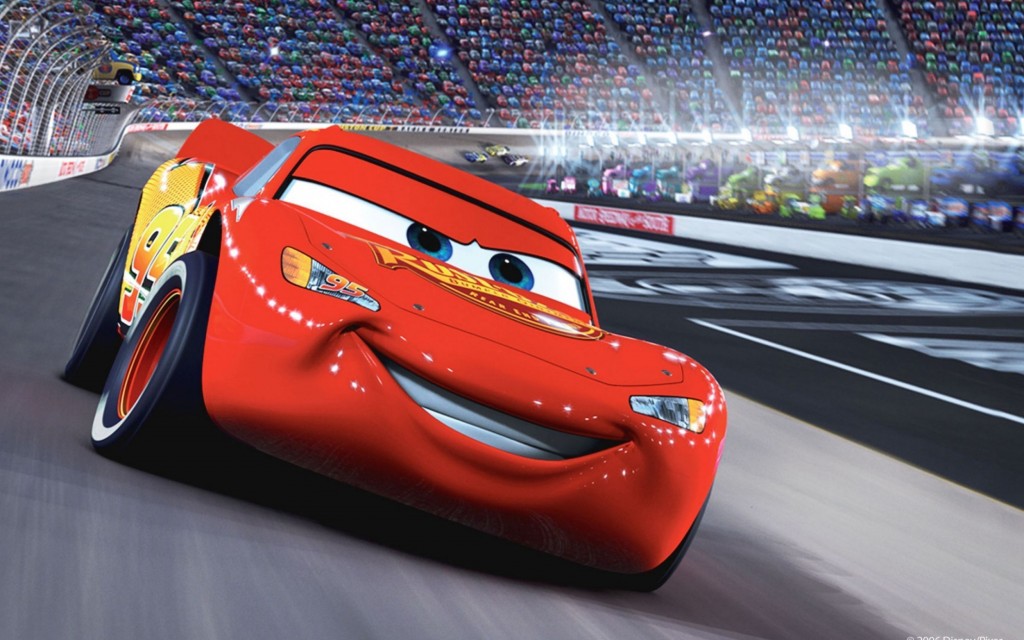 Do you love cars? Do you love racing? Have you ever wondered what cars would have been like had they been able to talk? If yes, then 'Cars' is the franchise for you. It follows the stories of a couple of cars that are in the racing game and are trying to prove themselves the best. 'Cars 2' was a bit of a downer and it might stop you from going further to the next instalment. However, you shouldn't stop because 'Cars 3' is actually a lot better.
14. The Sisterhood of Travelling Pants 2 (2008)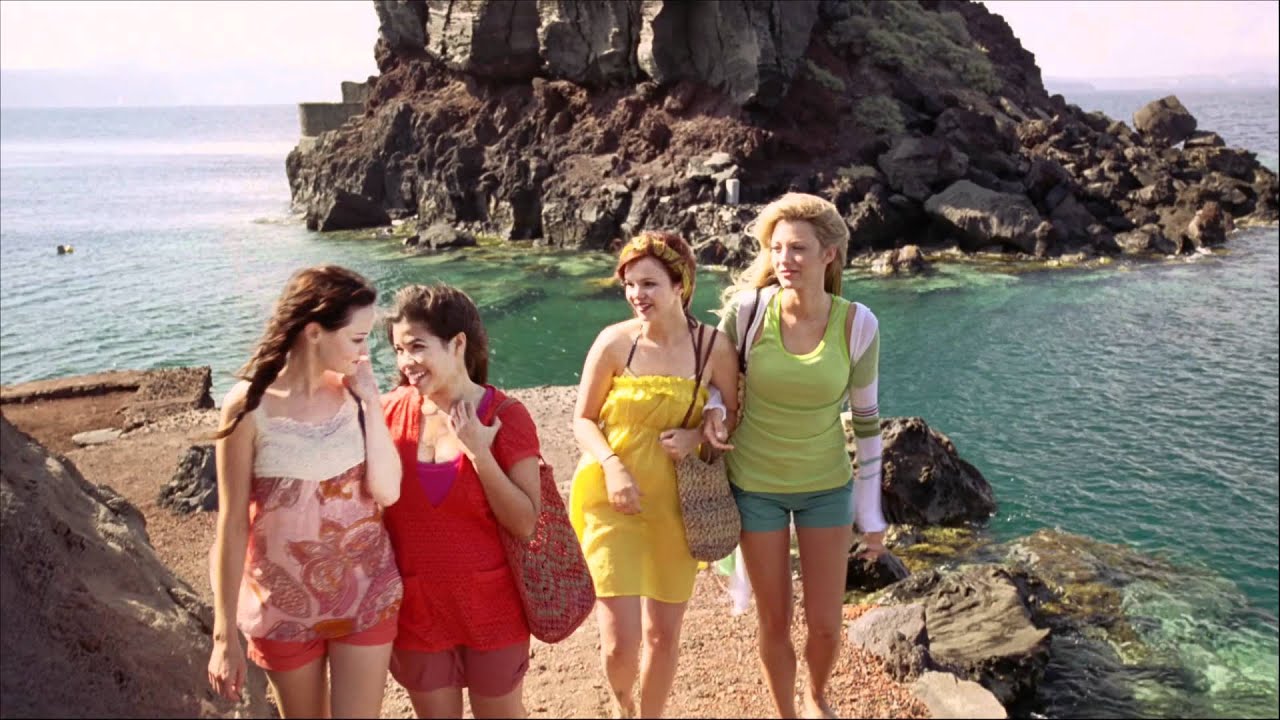 Ann Brashares wrote a series of novels, the first book called 'The Sisterhood of Travelling Pants'. It follows the story of a group of friends who spend their summer apart from each other, but to maintain the sense of being there for each other, they circulate a pair of pants between themselves. The film reunites Blake Lively, Alexis Bledel, Amber Tamblyn and America Ferrera to follow the story of the girls in the next summer. If you somehow missed out on the sequel, you should watch it, because reportedly, there is another film in the works.
13. Guardians of the Galaxy 2 (2017)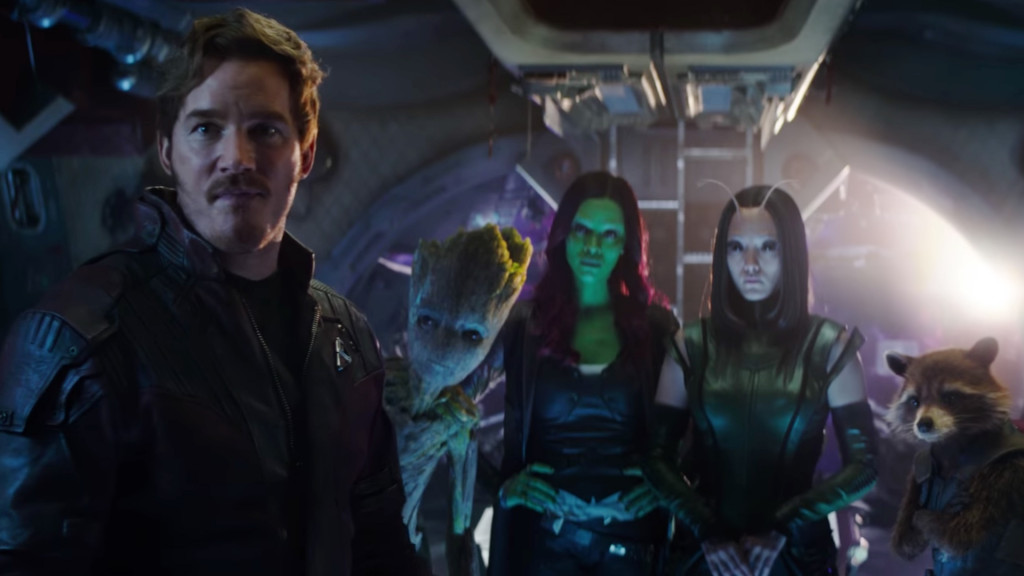 With most of the Guardians turned into dust, the fate of the team hangs in balance, just like that of most other superheroes. However, because we already know that a third film is being made, after surviving a series of controversial events, you can be sure that all will be well for them. One of the most fun films of the franchise, 'Guardians of the Galaxy' saw a bunch of misfits come together to form a family-like unit. The second part, starring Chris Pratt, Zoe Saldana and others, further cemented their relationships, which then became pivotal for the events in 'Endgame'.
12. The Mummy Returns (2000)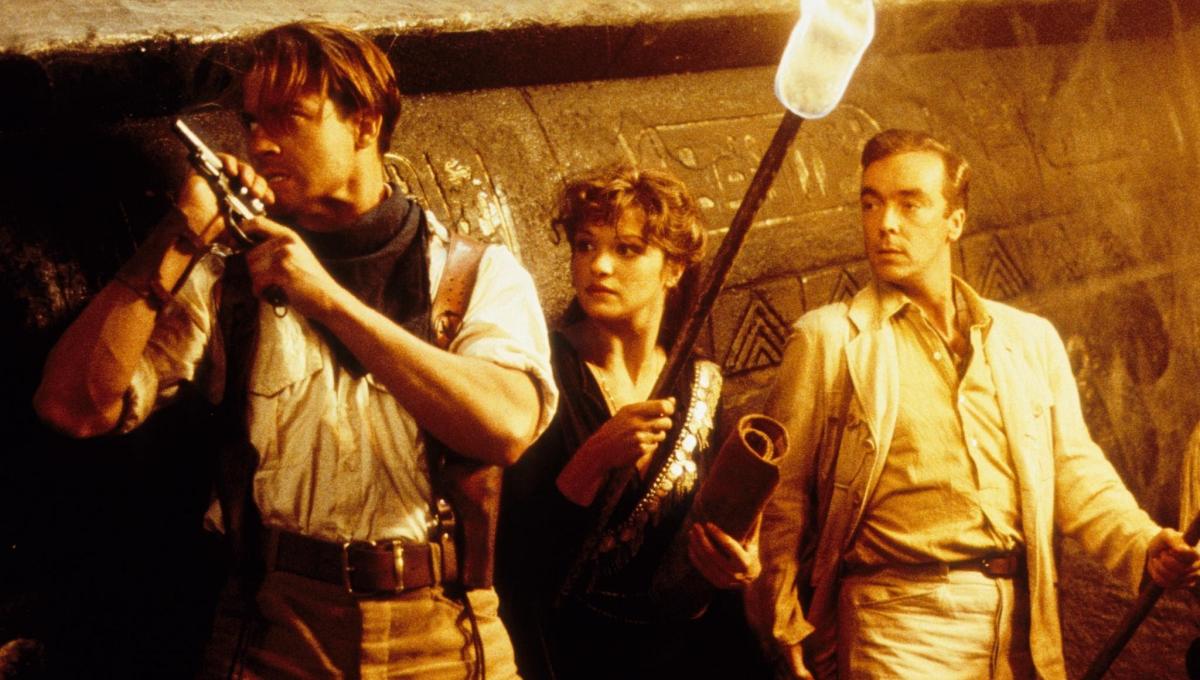 Tom Cruise tried to reinvent the story of 'The Mummy' and didn't really succeed at it, but to cut him some slack, the bar was actually set pretty high. 1999's 'The Mummy' starring Brendan Fraser, Rachel Weisz and John Hannah is a classic action-adventure and, I don't know about you, but I have seen it multiple times. It's unexplainably enjoyable! 'The Mummy Returns' was the follow up of its story and the last film in the franchise that was good. None of the sequels and spin-offs and reboots managed to recapture the magic of the first two films.
11. Nymphomaniac II (2013)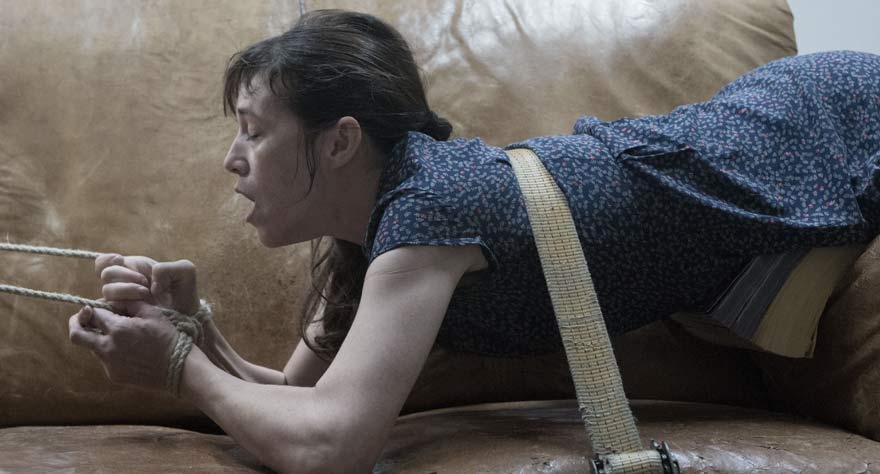 Lars von Trier is known for making films that blend different, and often least discussed, issues in one story. His 'Depression trilogy' is what has critics and fans still divided about whether they are brilliant creations or some junk that doesn't need your attention. 'Nymphomaniac' is the third entry after 'Antichrist' and 'Melancholia'. Because it was too lengthy it was cut into two parts, so if you don't want to consider it a sequel, no one will contest you; however, they are still counted as two different films.
10. Goyo: The Boy General (2018)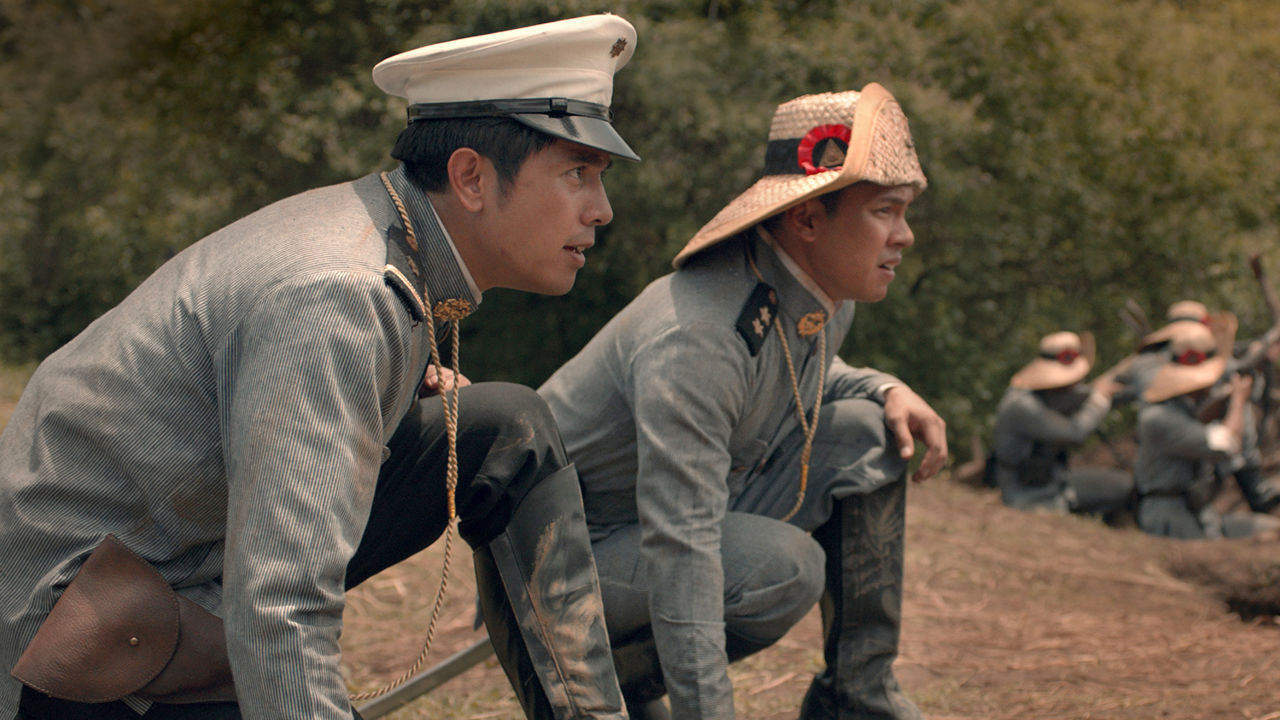 If you haven't yet scoured Netflix's collection of Filipino films, then it is about time. Like any other country, the Philippines has met its fair share of wars. And with war, there comes a bulk of stories about heroes who persevered against insurmountable odds. 'Goyo: The Boy General' is one such story. It is not a sequel per se because you can watch it as a standalone film. However, it does pick up after the events of the 2015 film 'Heneral Luna'. To have a better understanding of the situation portrayed in the film, it is better to watch them in order.
9. Ant-Man and the Wasp (2018)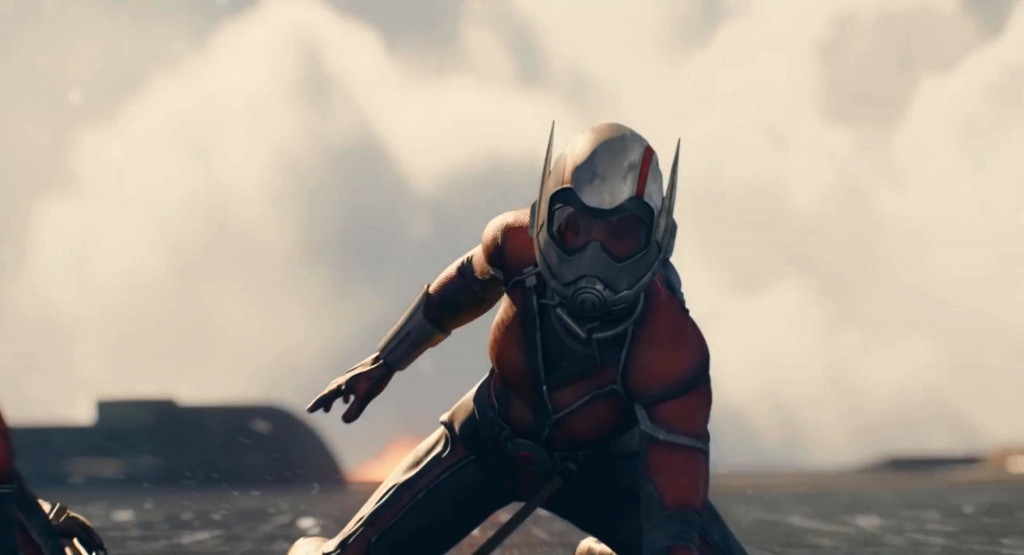 One of the only two films that Marvel released in the one-year gap between the last and the upcoming 'Avengers' films, 'Ant-Man and the Wasp' was the much-needed reprieve from the darkness of the events of 'Infinity War'. Funny, witty and an absolute fun-ride, this film lived up to and was maybe even better than its original. Paul Rudd, Evangeline Lily and Michael Douglas reprised their roles, and the story picked up after the events of 'Civil War'. Scott Lang's two-year house arrest is about to end when the Pyms need him back. What follows is something that you need to watch before you head on to 'Endgame'.
8. Hot Fuzz (2007)
Edgar Wright and Simon Pegg's brilliant minds gave us one of the best comedy trilogies of all time, 'Three Flavours Cornetto Trilogy'. British humour has its own fandom and this series is revered by everyone. If you haven't seen them, then you are missing out on some great stuff. Technically, all three of them are not related plot-wise. However, there is something stronger that binds them together — Cornetto ice cream! You start with 'Shaun of the Dead' and then watch 'Hot Fuzz'. If you're still around for more, 'The World's End' is next on the list.
7. Thor: Ragnarok (2017)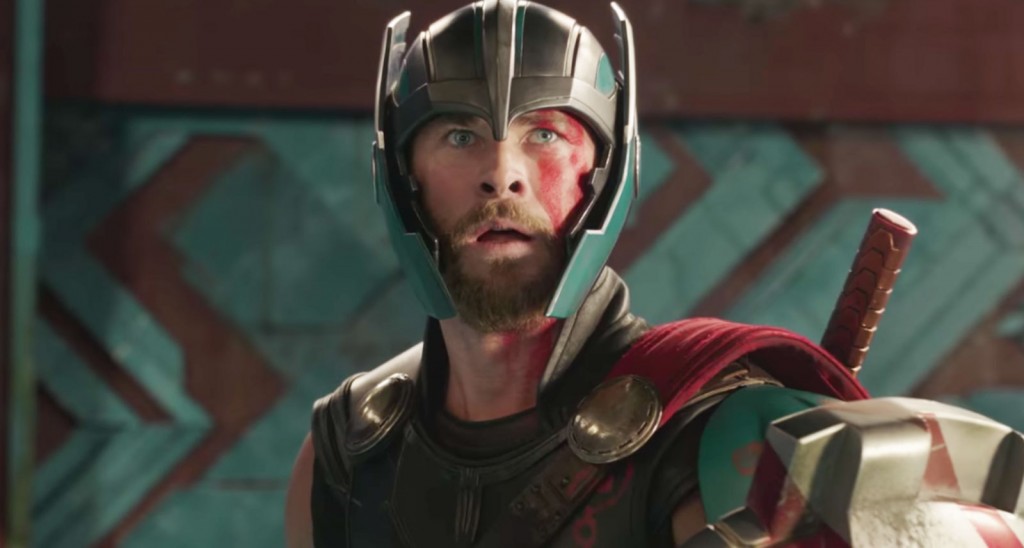 Did the Immigrant Song start to play in your head as soon as you read the title? Same! The 'Thor' series was the weakest link in the Avengers franchise. 'Iron Man' and, especially, 'Captain America' had evolved considerably in their sequels and were already fan favourites. Despite Chris Hemsworth's charms, Thor still lingered on the sidelines when it came to being the part of the team. Taika Waititi changed that with this film. 'Thor: Ragnarok' gave us a glimpse of what we saw in all its glory in 'Infinity War'. If there is one film in the 'Thor' series that you must watch, it is this.
6. Star Wars: The Last Jedi (2017)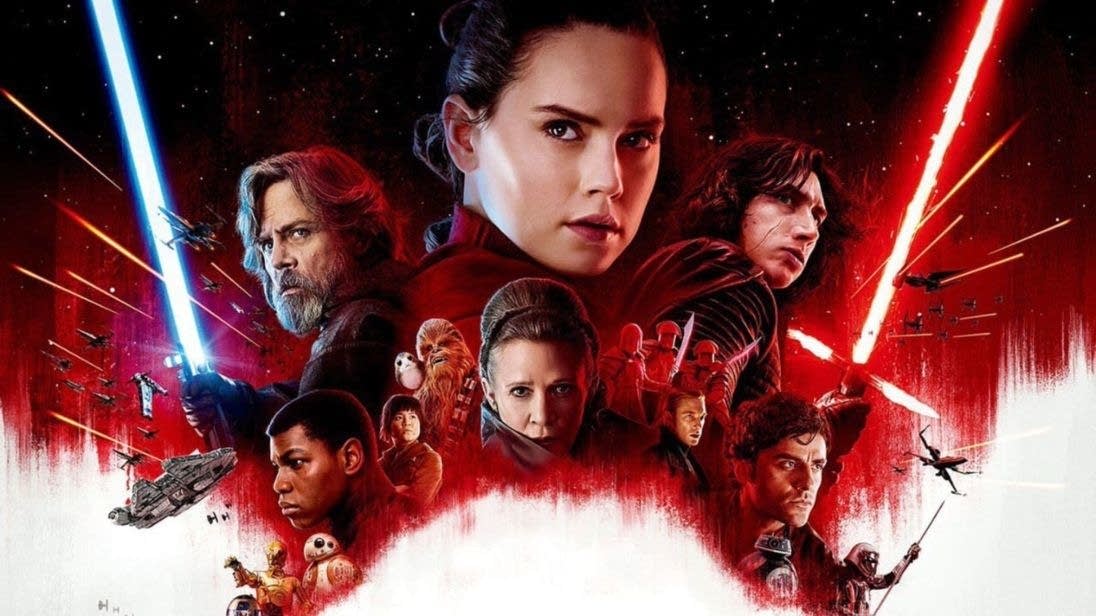 What a thrilling ride it has been for the fan of 'Star Wars'. This franchise has come a very long way and has had its fair share of ups and downs. However, the recent films have made good on any bad faith that would have been planted in the minds of the fans. 'The Force Awakens' gave a new arc to the story, and 'The Last Jedi' built further on it. 'The Rise of Skywalker' is set to be the final chapter of the main franchise and is set to release in December. If you haven't yet caught up with the story, please do!
5. Indiana Jones and the Last Crusade (1989)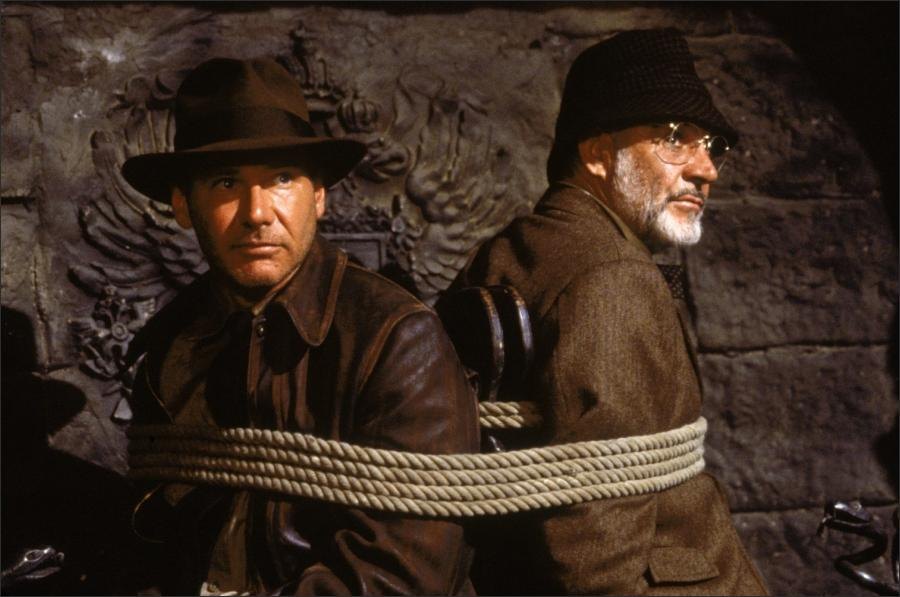 Indiana Jones is one of the most iconic characters in pop culture. It is also a franchise that has seen continuous ups and downs and yet, manages to hold a special place in the hearts of its fans. 'Indiana Jones and the Temple of Doom' was a follow up to 'Raiders of the Lost Ark'; however, it wasn't much appreciated by the fans and the critics. Spielberg quickly realised where he had been wrong and rectified the situation by giving everyone 'The Last Crusade' which became the franchise's saving grace.
Read More: Best Cult Movies on Netflix
4. Kill Bill: Volume 2 (2004)
Quentin Tarantino's films have a signature style that you can't help but admire. He takes his time to make films, but that's what makes them all the better. With the anticipated release of 'Once Upon a Time in Hollywood', he will recreate his magic. But if the wait is taking too much of a toll on you, then you should revisit his previous masterpieces. 'Kill Bill' is as good an option as any, and with Volume 2, it only gets better. It stars Uma Thurman as the Bride who will not stop until she has had her revenge.
Read More: Best Soccer Movies on Netflix
3. Ip Man 2 (2010)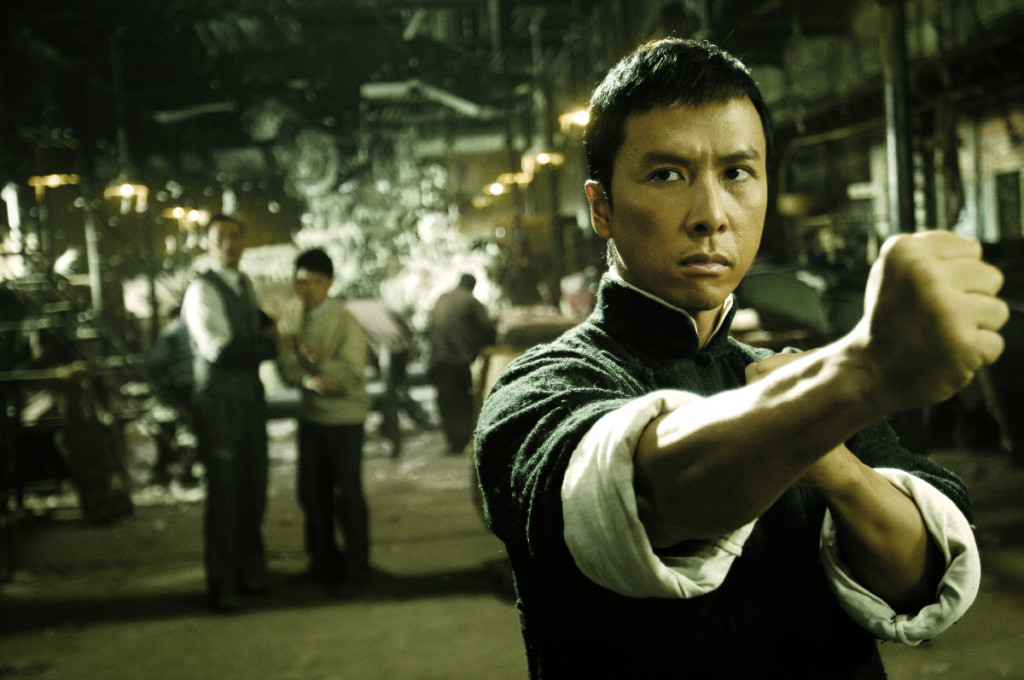 The influence of martial arts in East Asian films is quite prominent. For the fans of action movies, these films are pure gold. Bruce Lee is considered one of the most influential figures who popularized martial arts films in the whole world. But to become the best, you have to learn from the best. Lee had this advantage in the form of Ip Man, his teacher and the grandmaster of Wing Chun fighting style. The 'Ip Man' series tells his story. 'Ip Man 2' is set in the 40s and follows his life after he moved to Hong Kong from Foshan.
2. From Russia With Love (1963)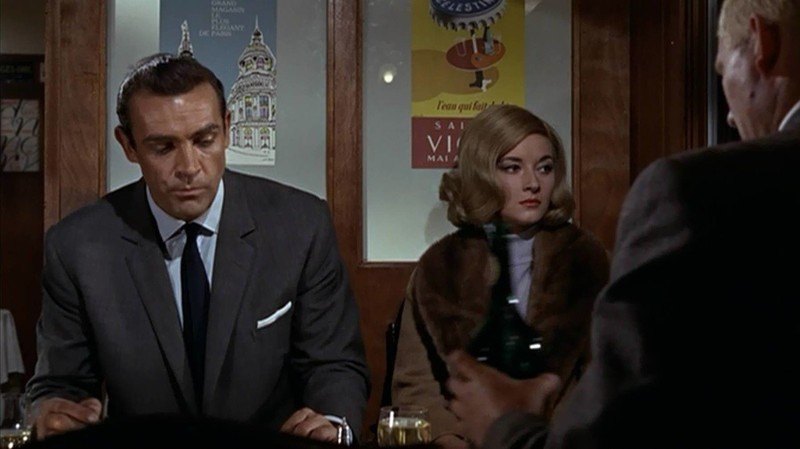 You can keep arguing over the best Bond of all time, but what you can't contest is Sean Connery's role in giving the role the reputation that it enjoys now. After the success of 'Dr No', it was only logical to follow up the story. 'From Russia With Love' saw Connery return to have some stirred not shaken while fighting off the plans of SPECTRE to kill him because of his actions in the previous films. It is one of the best of Bond films and a great sequel.
Read More: Most Fucked-Up Movies on Netflix
1. Avengers: Infinity War (2018)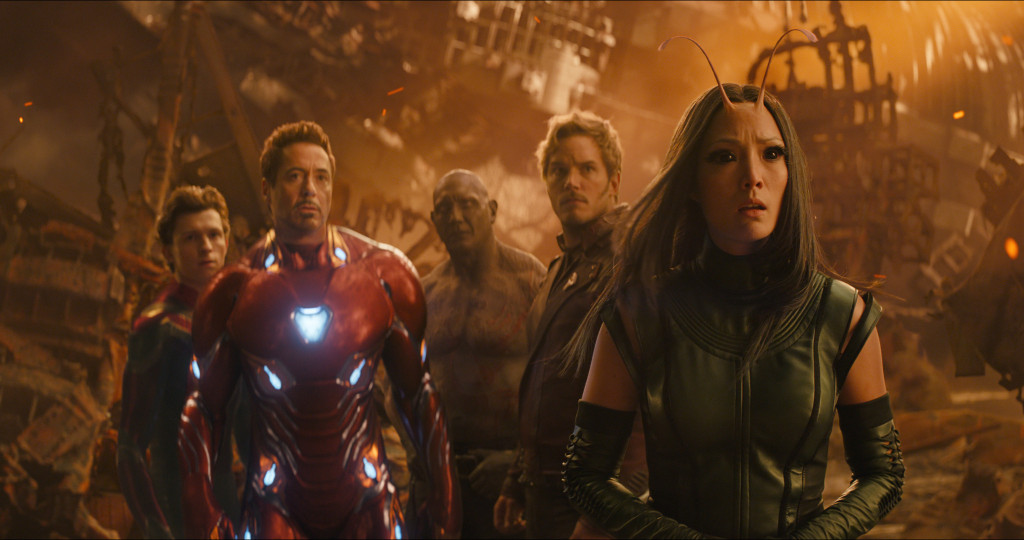 All that Marvel worked for in the past decade had been leading up to this film. Slow and steady, taking things one step at a time, Marvel managed to not lose hold of its fan base. Yes, there were a few disappointments along the way and not everything worked as wonderfully as they would have wanted it, but "all's well that ends well". At least, for now! 'Avengers: Endgame' is just around the corner, and if you want to prepare yourself for it, you must have already been bingeing all the films that came before it. If not, then at least, revisit 'Infinity War'. Endings might be even worse for our heroes in the upcoming film.
Read More: Best Bullying Movies on Netflix