Directed by Jingyi Shao, Disney+'s 'Chang Can Dunk' is a sports comedy-drama that follows the story of Chang — a young high school sophomore student and a big basketball enthusiast. When his former elementary school friend — and current rival, Matt, starts trying to impress the same girl Chang likes, the two boys strike up a bet between them. If Chang can make a dunk by homecoming, Matt will have to shave his head and hand over his prized Kobe Bryant Jersey to Chang.
On the other hand, if Chang can't make the dunk, then he's the one who will have to shave his head and part ways with his first edition Pokémon trading card. As the story progresses, Chang faces many new experiences and discovers new facets of his relationships with the people in his life. The touching coming-of-age movie touches upon themes of high school, basketball, and family. If you're looking for similar films to enjoy, then here are some recommendations for you. You can find most of these movies similar to 'Chang Can Dunk' on Netflix, Amazon Prime, and Hulu.
8. Teen Wolf (1985)
'Teen Wolf' is a coming-of-age comedy movie directed by Rod Daniel, starring Michael J. Fox as its lead. Scott Howard is an average high schooler who plays for his school's undertalented basketball team, The Beavers. However, things start to look up for The Beavers when Scott finds out that he comes from a family of werewolves and starts using his werewolf abilities to win basketball games. Fans of 'Chang Can Dunk' will see similarities between Scott and Chang in how he deals with the popularity that basketball brings them. Overall, 'Teen Wolf' is a hilarious movie with a wild premise that viewers will find entertaining.
7. 17 Again (2009)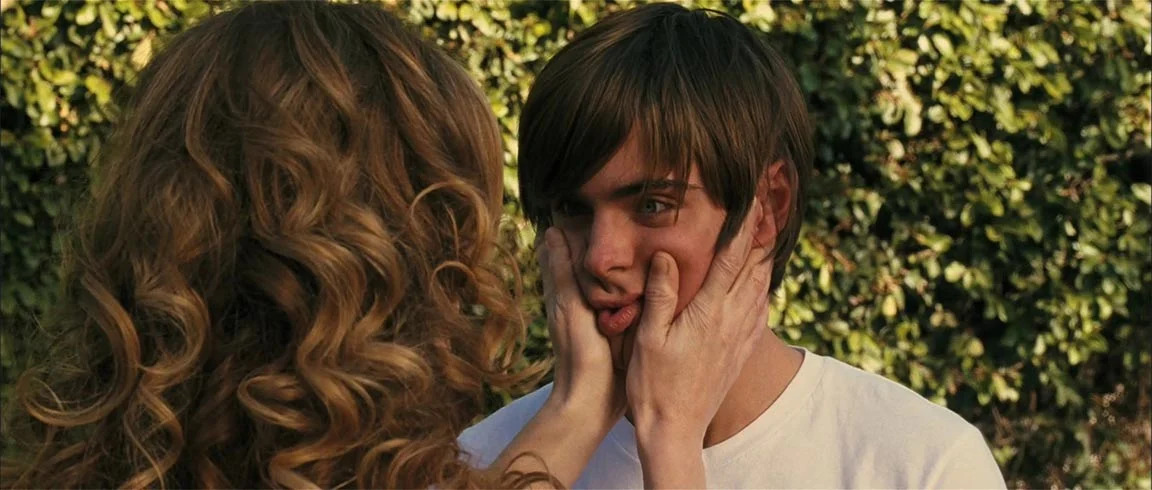 Helmed by Burr Steers and starring Zac Efron, '17 Again' is a teen-comedy that follows the story of Mike O'Donnell, a former high school basketball star, who had given up his future in sports after his high school girlfriend got pregnant. Now, at the age of 37, Mike's life has steadily gone downhill, and he's left with no job and a pending divorce.
Much to his surprise, through some miracle, Mike gets turned back into his 17-year-old self again and gets a new chance at life. Similar to 'Chang Can Dunk,' the protagonist in '17 Again' also sees basketball as a means to enrich his life. Both are sports movies with a focus on how sports change the characters' lives instead of the sport itself.
6. Slam Dunk Ernest (1995)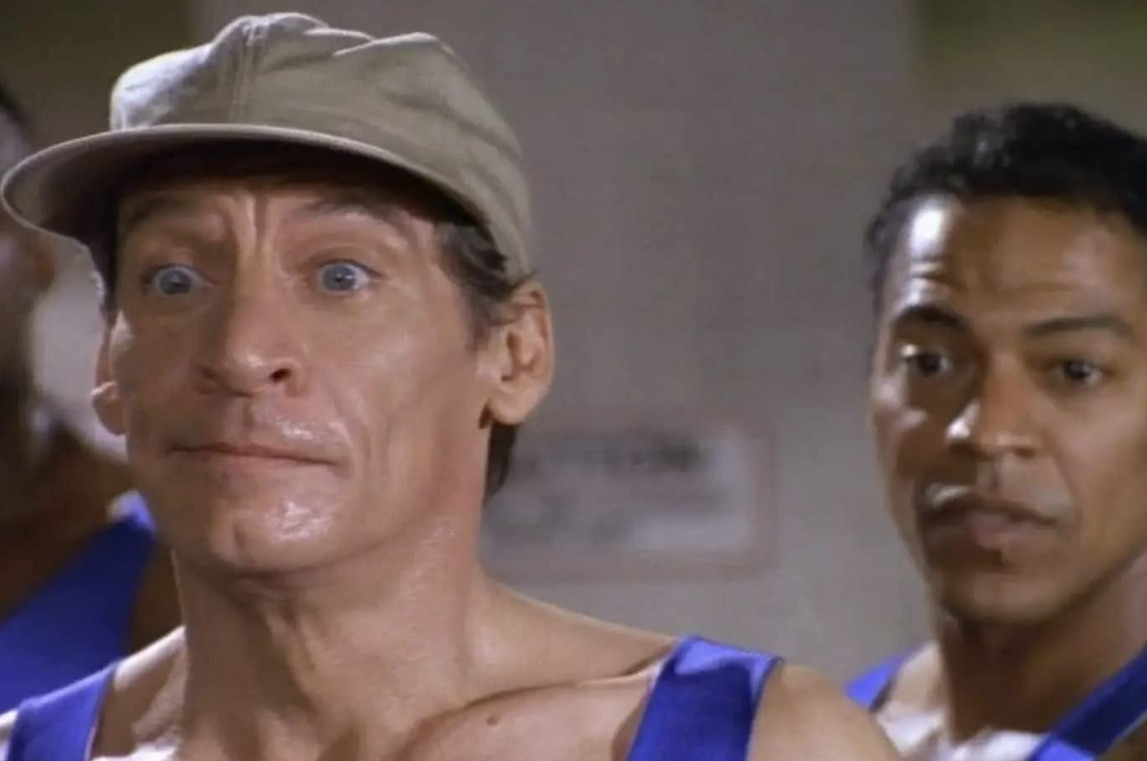 'Slam Dunk Ernest' is a sports comedy directed by John R. Cherry III that centers upon Ernest P. Worrell, a fictional character who gained popularity following his appearance in many commercials and TV shows. The movie follows Ernest as he tries to join a basketball team while possessing no actual basketball talent. However, things start to change when he finds a pair of magical sneakers and cheats his way into becoming a basketball phenomenon. Ernest, like Chang from 'Chang Can Dunk,' is interested in basketball without being any good at it. 'Slam Dunk Ernest' is a funny, light-hearted basketball movie that fans of 'Chang Can Dunk' will enjoy.
5. Space Jam (1996)
Directed by Joe Pytka and starring Michael Jordan, Space Jam is one of the most iconic family basketball movies of all time. The movie revolves around a basketball match between the villainous Nerdlucks and Bugs Bunny's Looney Tunes gang. However, the Nerdlucks cheat and steal the athletic talents of NBA players like Charles Barkley and Patrick Ewing. In retaliation, Bugs Bunny recruits the help of famous basketball player Michael Jordan. 'Space Jam' like, 'Chang Can Dunk' is a fun and entertaining basketball movie that can even be enjoyed by people who aren't basketball fanatics.
4. The Edge of Seventeen (2016)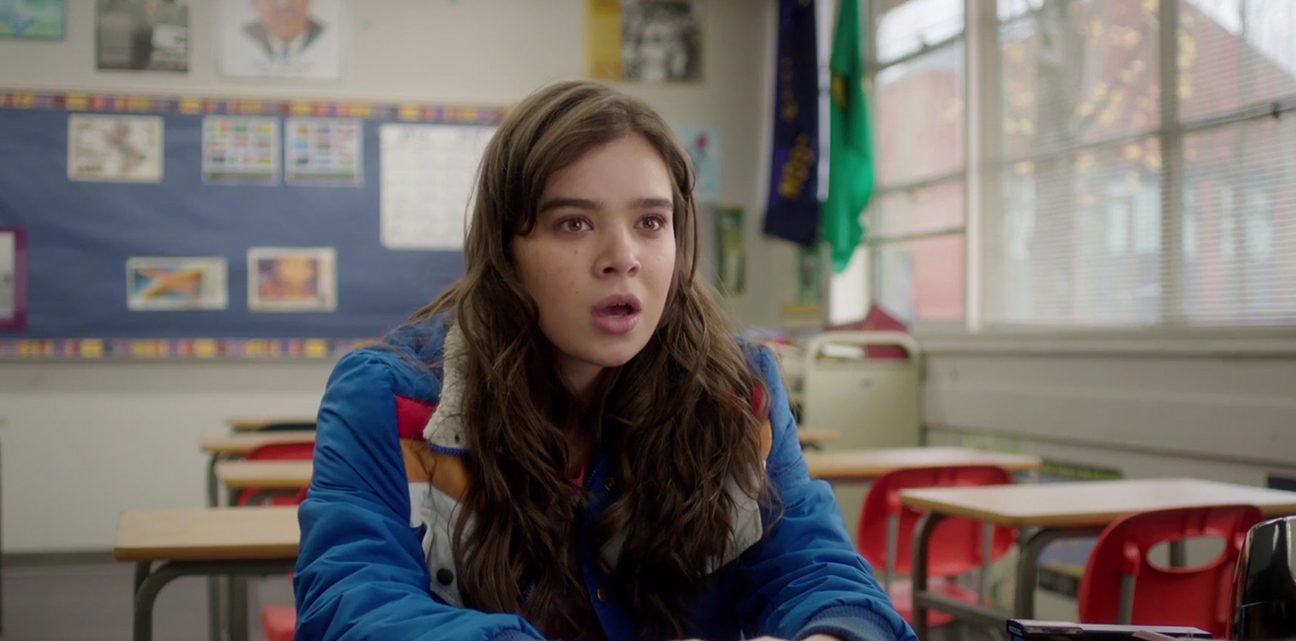 'The Edge of Seventeen' is a comedy-drama featuring compelling performances by Hailee Steinfeld and Woody Harrelson. It is also the directorial debut of Kelly Fremon Craig. Nadine Franklin is a socially awkward high school junior and has a tense rivalry with her popular big brother, Darian. When Darian starts dating Nadine's best friend, Krista, things start to spiral out of control for Nadine.
However, through an unlikely friendship with Erwin and guidance from her high school teacher Max Bruner, Nadine eventually manages to solve her problems. 'The Edge of Seventeen' is a wonderful coming-of-age movie with a relatable and realistic teenage protagonist. It shares themes of family and friendship with 'Chang Can Dunk' and will make for a worthwhile watch.
3. Boogie (2021)
The directorial debut of Eddie Huang, 'Boogie' is a sports drama about the life of Alfred "Boogie" Chin, a talented basketball player from Queens, New York. It follows Boogie's life as he tries to deal with his parent's expectations of college and scholarships while pursuing his dreams of joining the NBA. Both 'Boogie' and 'Chang Can Dunk' focuses on Asian-American experiences and shine a light on how parents' expectations and pressure affect their kids. Both movies are relatable while still being heartfelt, with main characters that are passionate about basketball and try to change their lives through it.
2. Turning Red (2022)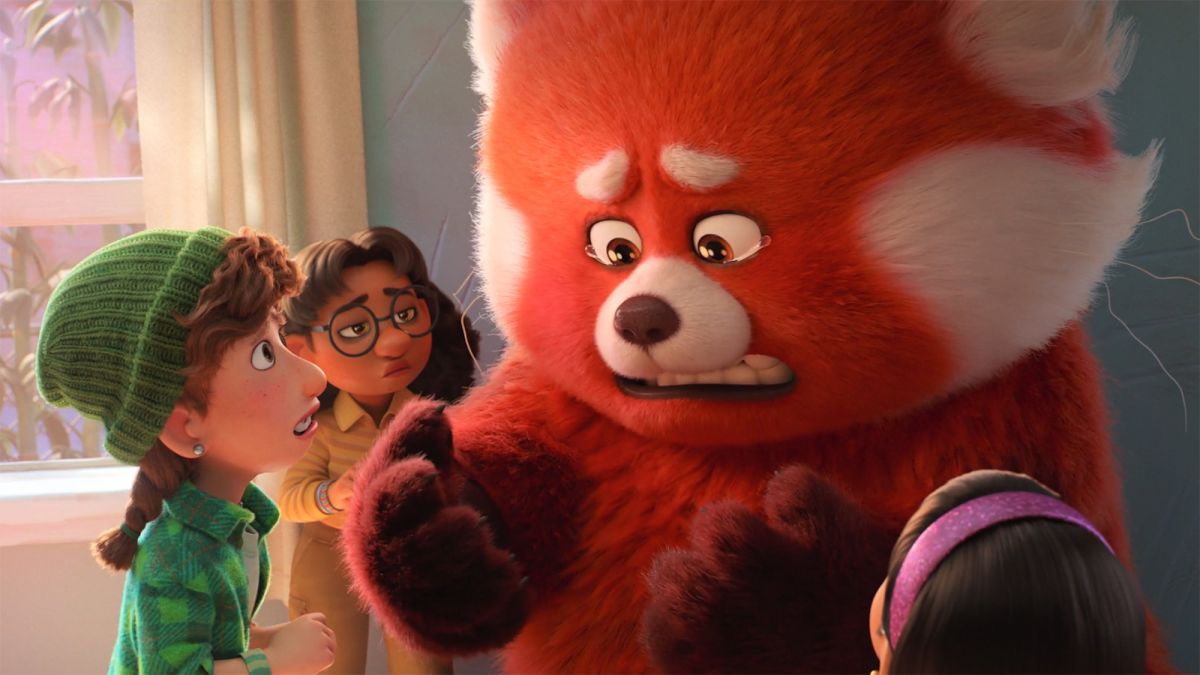 'Turning Red' is a Pixar animated family comedy and the feature directorial debut of Domee Shi. The characters in this movie are voiced by an impressive cast consisting of Sandra Oh, Maitreyi Ramakrishnan, and Rosalie Chiang, among others. Mei Lee is a 13-year-old with a strict and traditional mom, Ming, and an obsession with a boyband called 4*TOWN. She's like any other tween— except for the fact that when her emotions get the better of her, she turns into a giant red panda.
When Ming finds out about this quirk of hers, she now has to choose between being an obedient daughter to her mother or following her passion. Both 'Turning Red' and 'Chang Can Dunk' are great movies for Asian-American representation and explores relationships between parents and their kids. Mei and Chang share many similarities as protagonists. They're both passionate about their interests and garner some fame while going through experiences that make them re-evaluate things about their lives. If you were a fan of 'Chang Can Dunk,' you should definitely check out 'Turning Red.'
1. Karate Kid (2010)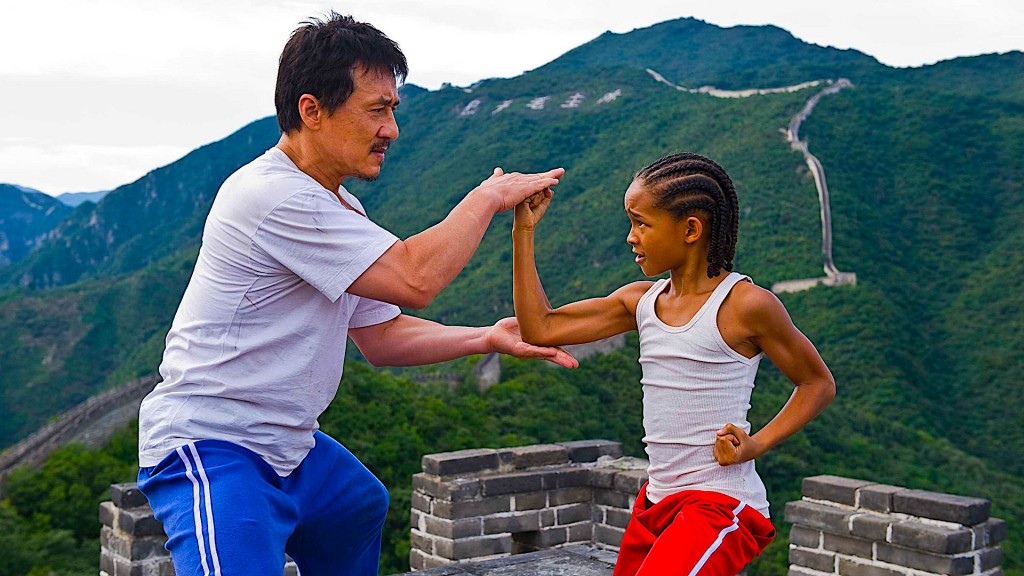 Starring Jackie Chan and Jaden Smith, 'Karate Kid' is a remake of the 1984 film of the same name. This movie, directed by Harald Zwart, is an action drama revolving around martial arts. The movie follows a kid named Dre Parker, who has recently moved to China. Finding it hard to fit in at a new place, Dre befriends Mr. Han. After getting into a challenge with Cheng, Dre's bully, and Master Li, a martial arts teacher — Mr. Han starts training Dre for an upcoming Kung Fu tournament.
As they bond, Dre tries to win the affection of a girl named Mei Ying from his school. The dynamic between Dre and Mr. Han in 'The Karate Kid' is similar to that of Chang and Deandre — the man who teaches Chang football. With plotlines and overall themes resembling 'Chang Can Dunk,' 'The Karate Kid' is a great watch for fans of the former movie.
Read More: Is Chang Can Dunk Based on a True Story?