Directed by Mimi Leder and co-written by Bruce Joel Rubin and Michael Tolkin, 'Deep Impact' follows a group of people who try to survive amidst anarchy and chaos as a comet that can wipe-out humanity approaches Earth. Described as sci-fi disaster film, 'Deep Impact' stars Robert Duvall, Téa Leoni and Elijah Wood. It is shot by German cinematographer Dietrich Lohmann, co-edited by Paul Cichocki and David Rosenbloom, and the music is composed by James Horner.
The film was a co-production venture from Paramount Pictures, DreamWorks Pictures and The Manhattan Project. It received a theatrical release on May 8, 1998. While it premiered alongside the blockbuster 'Armageddon', the flick managed to hold its own ground at the box office. Receiving better critical reception as compared to its fellow science fiction disaster film, 'Deep Impact' was also a commercial success, grossing $349.5 million against a budget of $80 million.
For this list, I have taken into account films which have a similar narrative structure. The films on this list are primarily science fiction, disaster and post-apocalyptic genre. In addition, I have not included films directed by Mimi Leder in order to have a more diverse selection. The movies are not masterpieces but are a good watch. So, without further ado, here is the list of best movies similar to 'Deep Impact' that are our recommendations. You can watch several of these movies like 'Deep Impact' on Netflix, Hulu or Amazon Prime.
8. Armageddon (1998)
Directed by Michael Bay co-written by Jonathan Hensleigh and J. J. Abrams, 'Armageddon' is centered around a team of deep core drillers which is brought together by NASA after they discover that a huge asteroid is hurling towards the Earth and has the capacity of complete annihilation. While 'Armageddon', like most of Bay's directorial ventures, received criticism for the poor standards of filmmaking, an overabundance of explosions and nationalist overtones, is an extremely enjoyable watch. With massive star power consisting of names such as Bruce Willis, Ben Affleck, Billy Bob Thornton, Liv Tylor and Steve Buscemi, backing the film, 'Armageddon' went on to become a huge commercial success, grossing $553.7 million against a budget of $140 million.
Read More: Movies Like Avatar
7. 2012 (2009)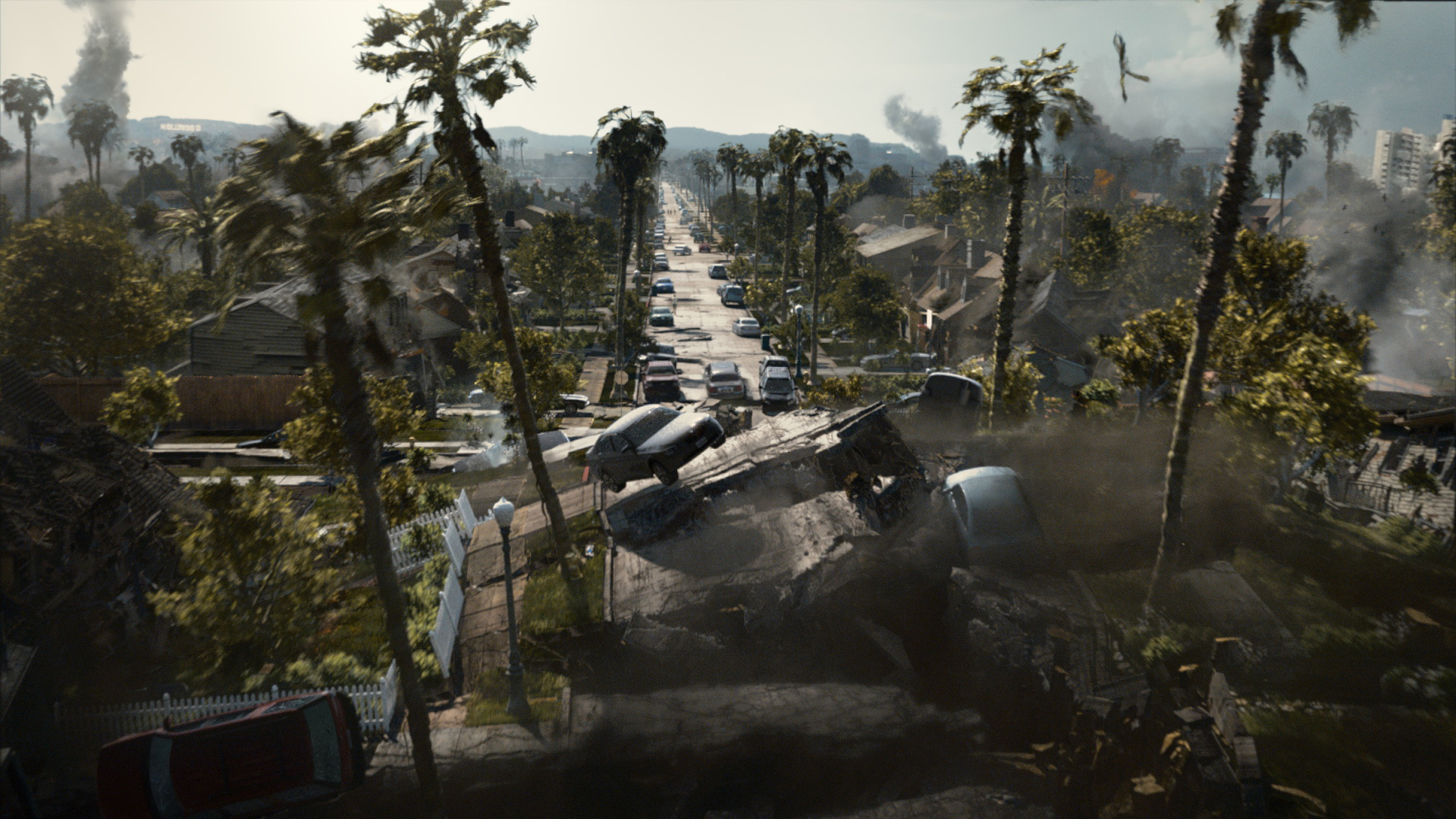 Directed by Roland Emmerich, and co-written by Harald Kloser and Emmerich, '2012' stars John Cusack as Jackson Curtis, a frustrated writer who has to rise up to the occasion to keep his family alive when a series of global catastrophes pose a threat to human race. The narrative stems from the "2012 phenomenon". The epic disaster film boasts of a glorious production design and visual effects. It also gained immense notoriety for its marketing campaign, which actually did its job as '2012' became the highest grosser of the year. Critics were pessimistic about the cliched narrative, credited to the flunky screenplay and the exhaustive run-time of 158 minutes. As said before, the flick was a commercial blockbuster, earning $769.7 million against a budget of $200 million.
6. The Book of Eli (2010)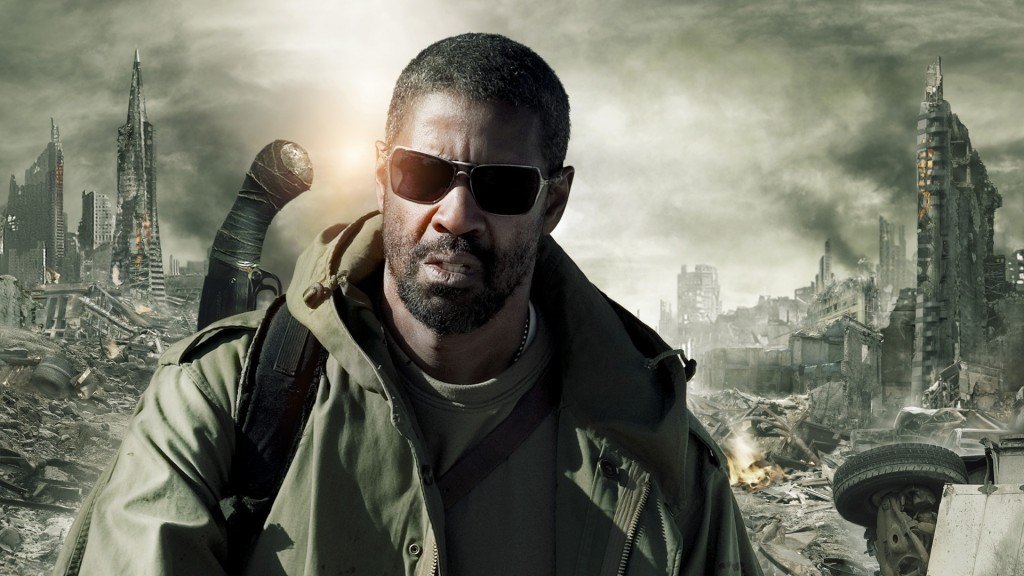 Co-directed by Albert Hughes and Allen Hughes, known as the Hughes brothers, and written by Gary Whitta, 'The Book of Eli' stars Denzel Washington as the titular Eli. Set in a post-apocalyptic world, the plot follows Eli who goes on an endeavor across America in order to protect a sacred book that contains secrets behind the existence of humankind. The narrative stems from the concept of a post-apocalyptic wasteland. The visual stabilization helps the film to create quintessential apocalyptic atmosphere and tone. Washington helps to elevate the quality of the narrative with his indispensable acting prowess. 'The Book of Eli' received mixed reviews, with critics praising the performance and the premise, but criticizing the flunky narrative development.
Read More: Movies Like The Matrix
5. The Omega Man (1971)
Directed by Boris Sagal and co-written by John William Corrington and Joyce H. Corrington, 'The Omega Man' is set in a world where most of the humans are wiped out by an unknown pandemic. The plot follows Robert Neville, an army doctor who takes it upon himself to create a cure for the malady. Adapted from 'I Am Legend', a 1954 science fiction novel written by Richard Matheson, the film explores the concept of loss of humanity through the context of a massive plague. 'The Omega Man' did not receive much critical praise though, with many criticizing the lack of inspiration and the dreary third act. It has, however, seasoned to holds better critical reception over the years. The quotable narrative has also contributed to the pop culture phenomenon of the '90s, with many television show and films quoting cheesy one-liners from the film.
4. K-19: The Widowmaker (2002)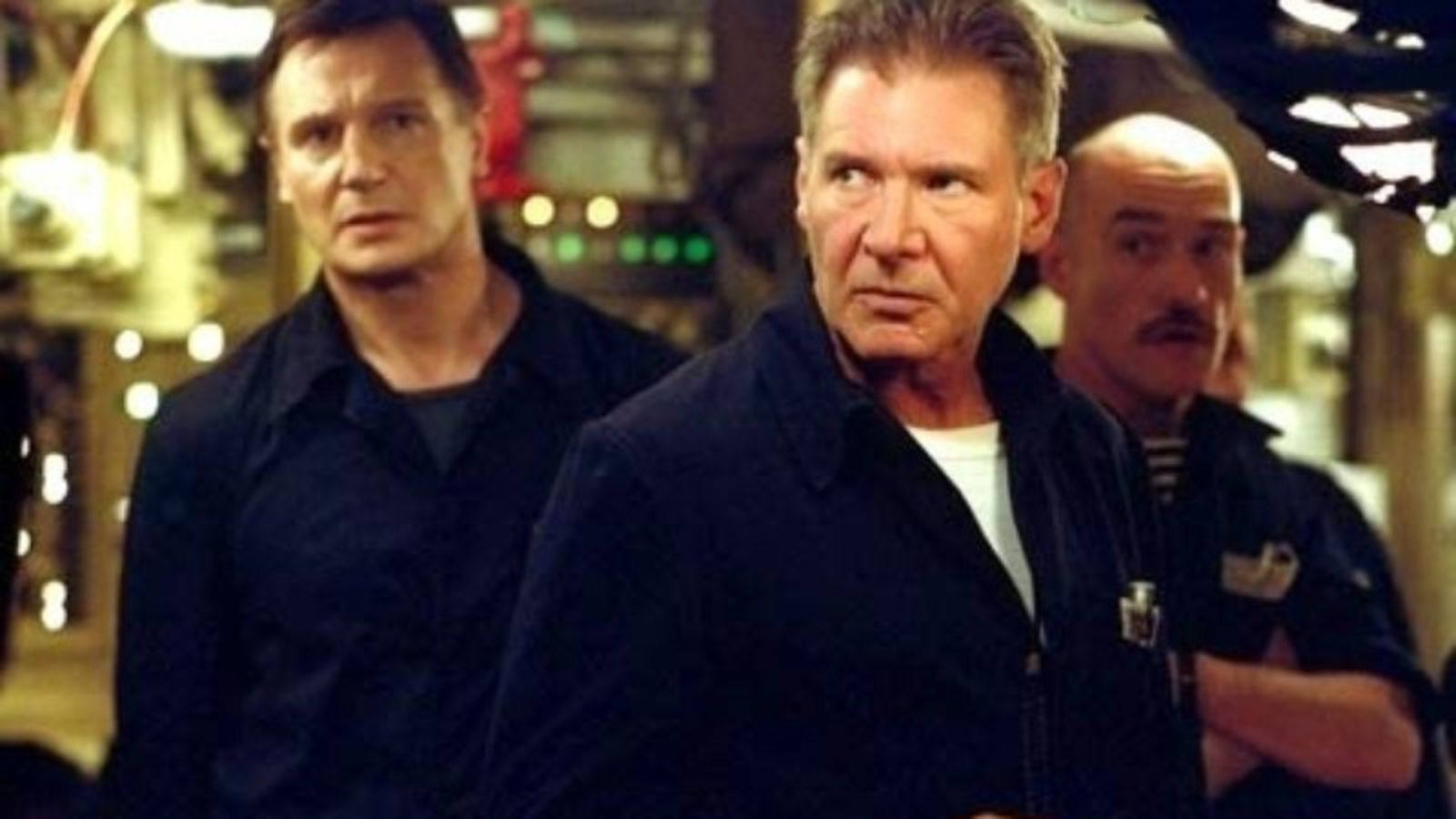 Directed by Kathryn Bigelow and written by Christopher Kyle, 'K-19: The Widowmaker' centers on Russia's first nuclear submarine which malfunctions on its maiden voyage. Now, the crew, led by Captain 2nd Rank Alexei Vostrikov and Captain 3rd Rank Mikhail "Misha" Polenin, have to race against time to save the ship and prevent a nuclear disaster. Categorized as a historical sublime film, 'K-19: The Widowmaker' infuses the epic-ness of the mission with the claustrophobia of the submarine to create an engaging cinematic experience. Actors Harrison Ford and Liam Neeson, who essay the roles of Alexei Vostrikov and Mikhail Polenin respectively, pump vigor and energy into the narrative of the movie. It received positive reviews from top critics such as Roger Ebert. It was a commercial failure though, grossing merely $65.7 million against a budget of $90 million. However, the film has been elevated as a significant entrant in its genre.
3. The Quiet Earth (1985)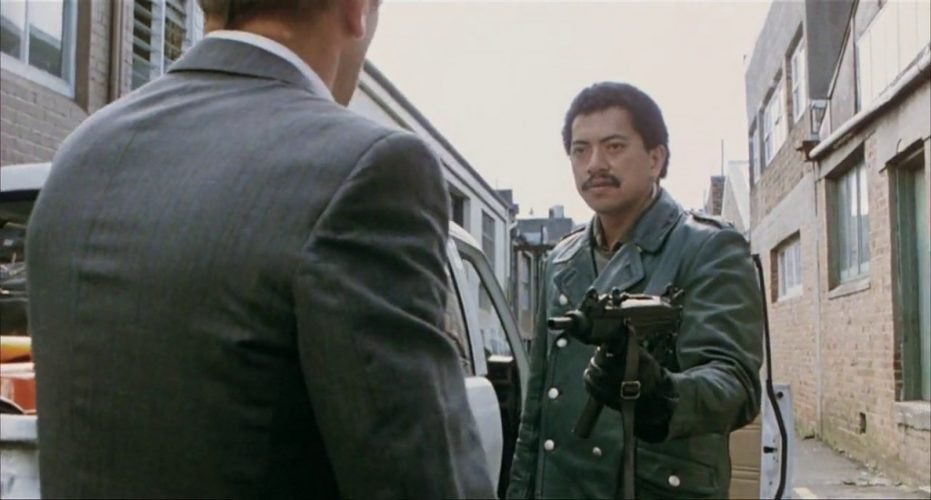 Directed by Geoff Murphy and co-written by Bill Baer, Bruno Lawrence and Sam Pillsbury, 'The Quiet Earth' follows Zac Hobson, essayed by Bruno Lawrence, who wakes up horrified when finds himself as the last human being on Earth. He desperately tries to search for traces of human life and finds other survivors. But Hobson realizes that they have their own agenda. Tagged as a science fiction post-apocalyptic film, 'The Quiet Earth' is based on the Craig Harrison novel of the same name, which was published in 1981. The movie is co-produced by Sam Pillsbury and Don Reynolds and received a theatrical release on October 18, 1985. While it did not receive too many positive reviews, the flick has seasoned to have become a cult classic.
2. On the Beach (1959)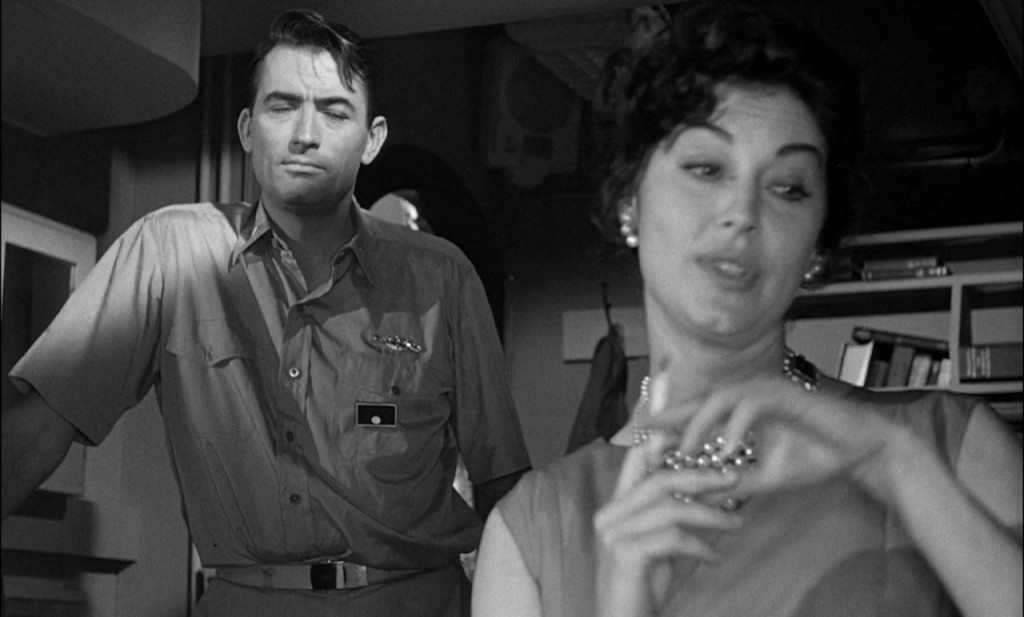 Directed by Stanley Kramer and written by John Paxton, 'On the Beach' is set in the aftermath of a global nuclear war, which results in the destruction of nearly all life forms on Earth. Adapted from English novelist Nevil Shute's novel of the same name, the post-apocalyptic science fiction drama provides a macroscopic view of how a war can destroy life on a larger scale. The film received somewhat positive reviews and Kramer won attention for his direction. However, the reviews did not help in its commercial aspects as it was a huge loss on the box office. The film picked up a significant following over the years, with many critics commending on the philosophical undertones in a rather epic post-apocalyptic piece of work.
1. Independence Day (1996)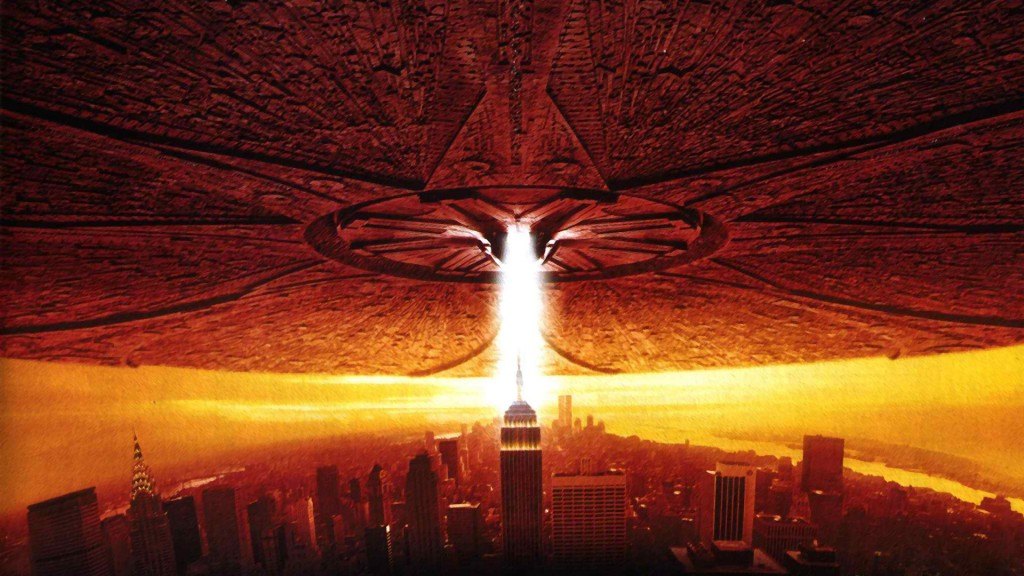 Described as a science fiction action flick, 'Independence Day' follows up on an alien invasion which threatens all humanity. Reiterating America's fight against the alien life, the title marks their attempts to gain "independence" from the clutches of the extra-terrestrial life by July 4, which is also the independence day of America. Directed by Roland Emmerich and co-written by Dean Devlin and Emmerich, the film stars Will Smith as Captain Steven Hiller and Jeff Goldblum as David Levinson. The two actors function as the soul of the narrative and are often cited as being one of the funniest comedic duos.
Though 'Independence Day' oozes more of nationalism than science fiction, it is an immensely enjoyable piece of work. It explores the relationship between humans and the extra-terrestrial. The movie also breathed a new life into its genre in which a majority of works use horror to make an impact on the viewers. 'Independence Day' was produced on a budget of $75 million and grossed a massive $817.4 million, becoming one of the most important films in the history of Hollywood box office.
Read More: Movies Like Interstellar