'Earthquake Bird' is a mystery thriller that hinges on elements of psychological drama for its suspense. Starring Alicia Vikander and Riley Keough, the movie first premiered at the BFI London Film Festival and subsequently released on Netflix.
Written and directed by Wash Westmoreland, it is based on a novel with the same name by Susanna Jones. Westmoreland is an indie filmmaker best known for his previous movie, 'Still Alice'. On the other hand, Sussana Jones' novel has won several awards like the John Llewellyn Rhys Prize and the Crime Writers' Association John Creasy Dagger Award. Her portrayal of female sexuality and the landscape of Japan was lauded by critics, apart from her exploration of the slippery nature of truth and memory.
The tale is set in 1989 in Tokyo, Japan, revolving around the thirty-four-year-old translator, Lucy Fly. As she is being questioned by the police regarding the murder of her friend, Lily Bridges, Fly recounts the past events that led to her being in the current crisis. She narrates her estrangement from her family, her relationship with a local photographer and how she met Lily.
The movie is produced by Ridley Scott who is best known for works like 'Blade Runner,' 'The Martian' and 'The Gladiator.' 'Earthquake Bird' received mixed to positive reviews upon its release. Several critics appreciated the movie's intriguing and engrossing nature.
Several movies have perfected the art of the psychological thriller with bizarre premises where nothing is what it seems like. With some mind-boggling twists and turns and revelations that can challenge reality, here's the list of movies similar to 'Earthquake Bird' will be enjoyable if you love quality suspense. You can watch several of these movies like 'Earthquake Bird' on Netflix, Hulu or Amazon Prime.
7. The Perfection (2019)
This 2019 psychological thriller is a dark tale about a musical prodigy. Starring Allison Williams and Alaina Huffman, the film is an excessively dark and gory tale that is not designed for viewers with a light heart. Its shocking and disturbingly violent twists and turns almost make it capable of calling itself a horror movie.
The central character is Charlotte Willmore, a cello player who is a pupil at a prestigious music academy. When a new student, Lizzie is selected to be a part of the program, Charlotte befriends her and the two go down a sinister path which is totally unexpected. The movie has it all: drug induced hallucinations, amputation, sex scandals, house break-ins and so much more. It keeps you on the edge of your seat and holds your attention with a plot that goes in directions that viewers would never anticipate.
6. The Invitation (2015)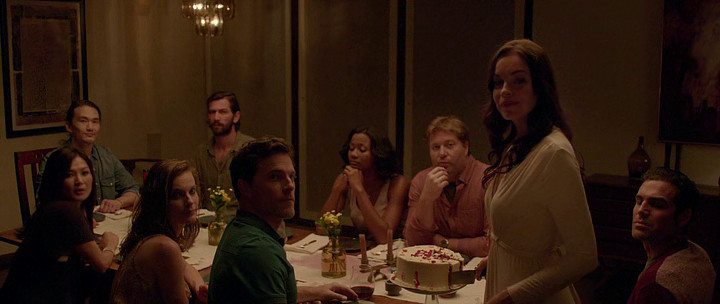 This horror thriller from 2015 presents a psychological theme similar to "Earthquake Bird-" that of the hazy distinction between reality and imagination. Although the movie takes time to build up and put its pieces in motion, the wait is worth it. The slow pace at the beginning might be uncharacteristic of thrillers, but it remains to be effective for the plot as the pay-off proves to be intense.
The tale focuses on Will who goes to his ex-wife and her current partner's house for a dinner party. When he notices suspicious events around him, he starts to believe that the couple have a hidden agenda for the night. Logan Marshall-Green plays Will, while Michiel Huisman of 'Game of Thrones' fame essays the role of his ex-wife's partner. Tammy Blanchard plays Eden, Will's ex-wife. The movie is directed by Karyn Kusama who is known for having directed movies like 'Girlfight' and the Nicole Kidman starrer, 'Destroyer.'
Read More: The Invitation, Explained
5. Stoker (2013)
This British-American psychological thriller marked the English language debut for South Korean director, Park Chan-wook. The movie follows an eighteen-year-old girl, India whose father dies in an accident. Soon after that, a mysterious man claiming to be her uncle moves in to her house. Unaware about his existence and worried about her emotionally unstable mother, India begins to suspect the motifs of the man. However, her loneliness causes her to become infatuated with the man instead of feeling scared or wary of him. Park Chan-wook's lyrical visual style and storytelling skills are praised heavily by critics of the movie who also lauded his attention to detail.
The South Korean filmmaker is a big fan of Alfred Hitchcock and he weaves several nods to Hitchcock in this movie. For instance, the mysterious man is referred to as "Uncle Charlie," which was also the name of one of Hitchcock's memorable characters in the movie 'Shadow of a Doubt.' Another example is the use of trains as sexual euphemisms which can be seen in a scene in 'Stoker.'
4. Fatal Attraction (1987)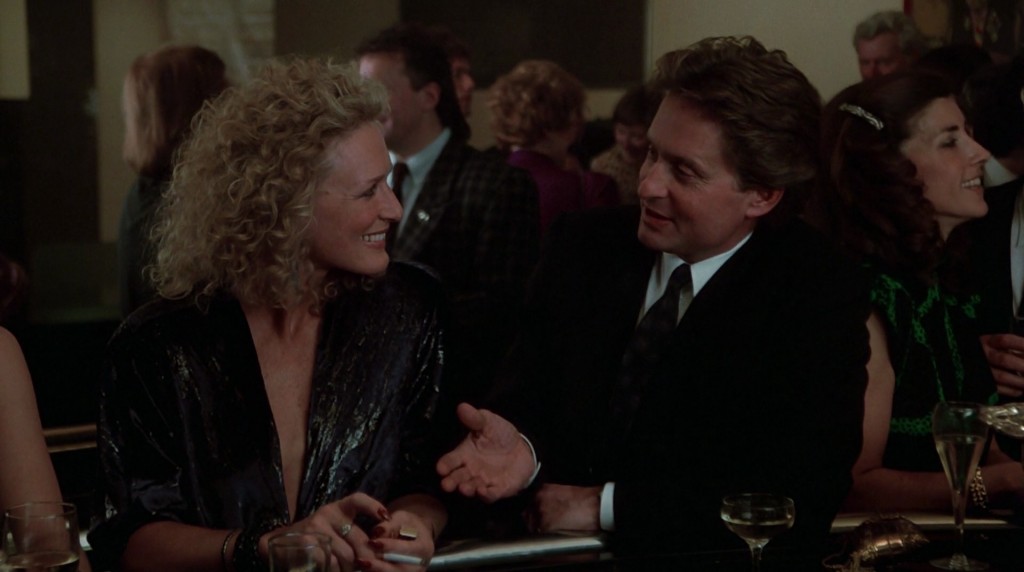 Thanks to the success of this 1987 thriller, the term, "Fatal Attraction" has become synonymous with love turning to dangerous obsession. The movie was a massive box-office hit with a collection of $320.1 million that made it the highest grossing movie of the year. Plus, it went to receive six Academy Award nominations including ones for Best Picture and Best Actress.
It follows Alex who becomes obsessed with her married colleague, Dan after the two have a one-night stand. Alex's obsession drives her to an unimaginable extent as she tries to sabotage Dan's married life by claiming that she is pregnant and even briefly kidnapping Dan's daughter among other things. Michael Douglas plays Dan while Glenn Close essays the role of Alex. The success of the movie led to numerous other movies with the theme of a psychopathic lover intent on destroying somebody's family life.
3. Mulholland Drive (2001)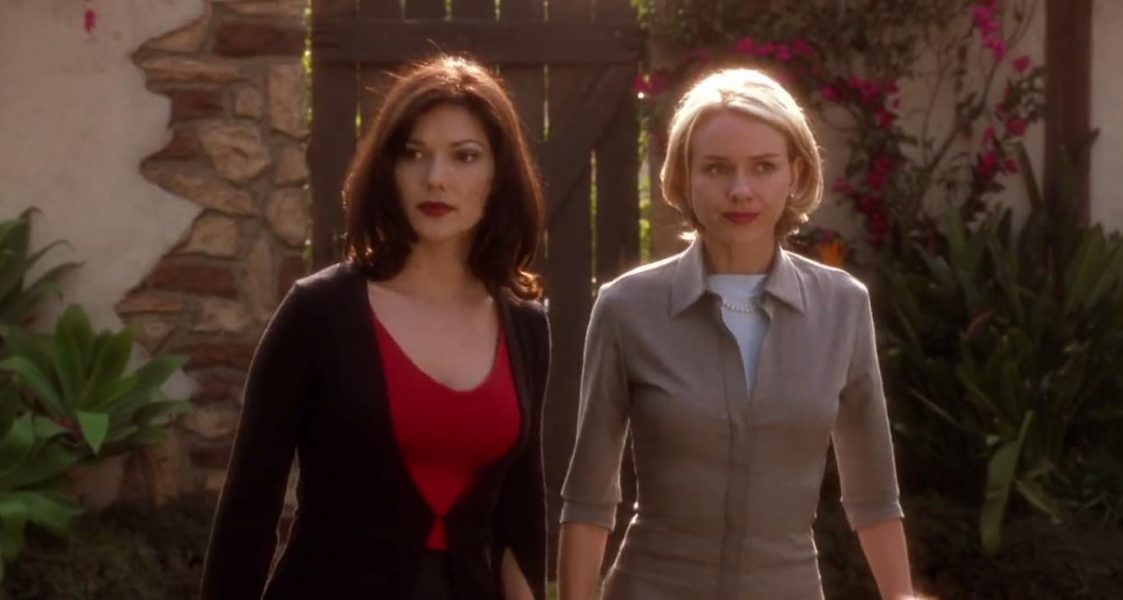 'Mulholland Drive' is a 2001 psychological thriller that is touted as filmmaker David Lynch's finest work. The movie is about Rita, a woman who suffers from amnesia due to a car accident and an aspiring actress staying in her aunt's home as the two unite to gain more information about Rita's accident. More than the plot, the movie is renowned for Lynch's unconventional narrative style which many call surreal, and some, "ultraweird." It oscillates between reality and meta-reality on multiple occasions, making it difficult for viewers to tell the two segments apart.
A juxtaposition of clichés and surrealism, the best way to watch this movie, as several critics have pointed out, is by suspending disbelief and any expectations that may arise out of standard narrative techniques. David Lynch was nominated for Best Director for this movie while Naomi Watts' acting performance was critically acclaimed.
2. Black Swan (2010)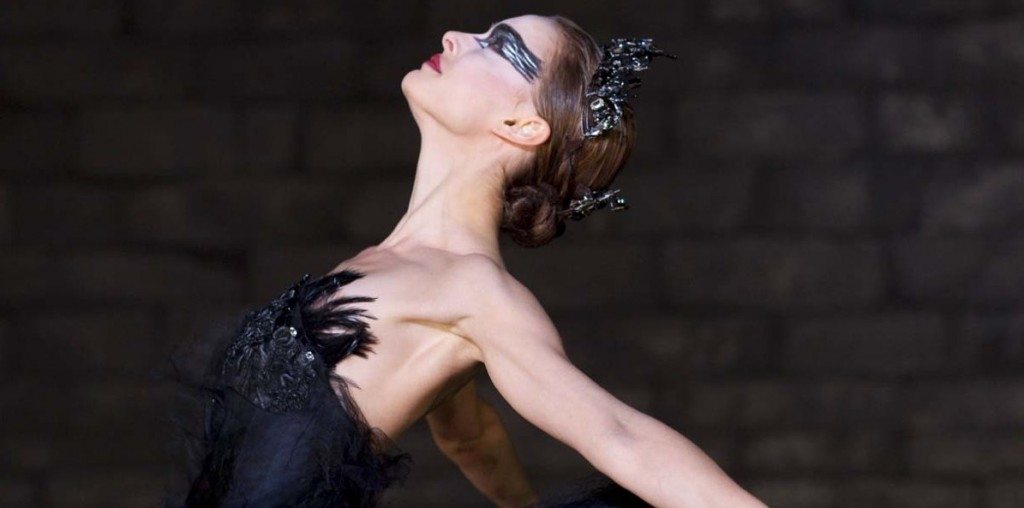 This psychological-horror drama has been often dubbed as "psycho-melodrama" for its intensity. The movie serves as a poignant metaphor for the pursuit of artistic perfection and the price to be paid for it. It follows a ballerina who begins to get insecure, jealous and overtly competitive by the arrival of a new talent who is slated to play her co-dancer.
As the movie progresses, the protagonist begins to get in touch with her dark side, sending her off on a reckless and self-destructive journey. The movie five Oscar nominations and was appreciated for its director's bold creativity and Natalie Portman's performance.
1. Gone Girl (2014)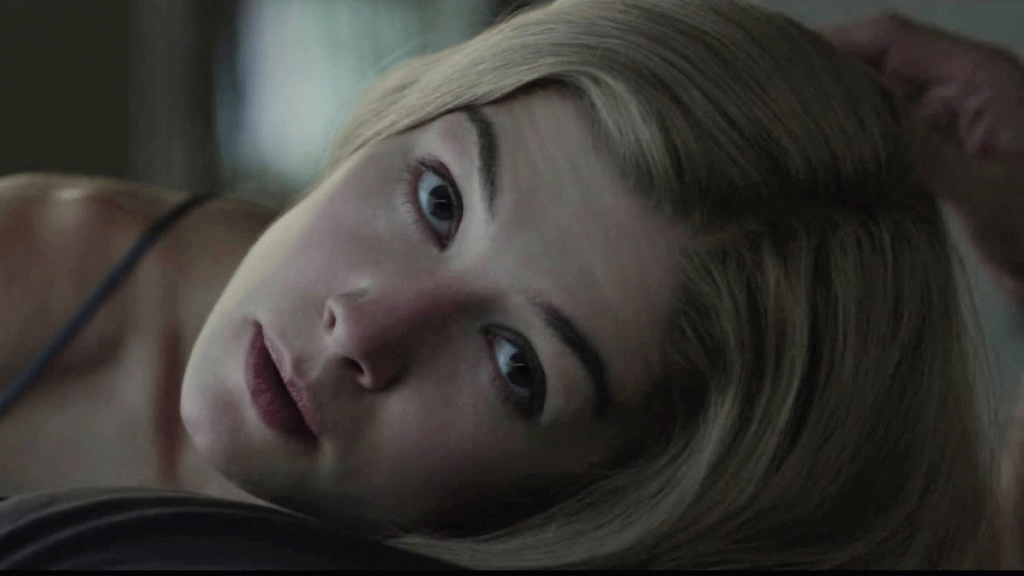 The 2014 movie starring Ben Affleck and Rosamund Pike received widespread attention from audiences and critics alike for its twisted tale of a married couple. Based on Gillian Flynn's novel of the same name, it revolved around the case of a woman who goes missing and her husband who becomes the centre of attention for the press. However, that is just the beginning.
As the plot moves forwards, several rugs are pulled from under the viewers' feet leaving one to constantly wonder the direction of the movie. It also stars Neil Patrick Harris in a pivotal role and the 'How I Met Your Mother' actor is involved in an iconic, gory and memorable scene that will stay with the movie's viewers forever. The scene is so intense that one ought to watch and re-watch the entire film just for that one moment (not that the rest of the movie is uninteresting by any stretch of imagination).
Read More: Movies Like Gone Girl