At some point in our lives, we've all felt like just giving up and escaping the day-to-day hassle that binds us to a meaningless life. We all crave for something that would give us more value and make us feel our existence even more. But the more we grow up, the more distant this freedom seems to be. We can't just abandon everything in our present lives to live a so-called better life. Also, most of us lack the courage to take that leap into the unknown. But not Juanita! Completely done with her disrespectful children and tiring borderline lifestyle, Juanita takes a Greyhound bus to Montana and dives right into the unknown in the hope that she'll be able to reawaken herself from the nightmare that she had been living.
For obvious reasons, we can no way do what she did. But we can get that tiny tinge of escape from reality by watching others do what we dream of doing on the silver screen. So, here's the list movies similar to 'Juanita' that are our recommendations. You can watch several of these movies like 'Juanita' on Netflix, Hulu or Amazon Prime.
9. Chef (2014)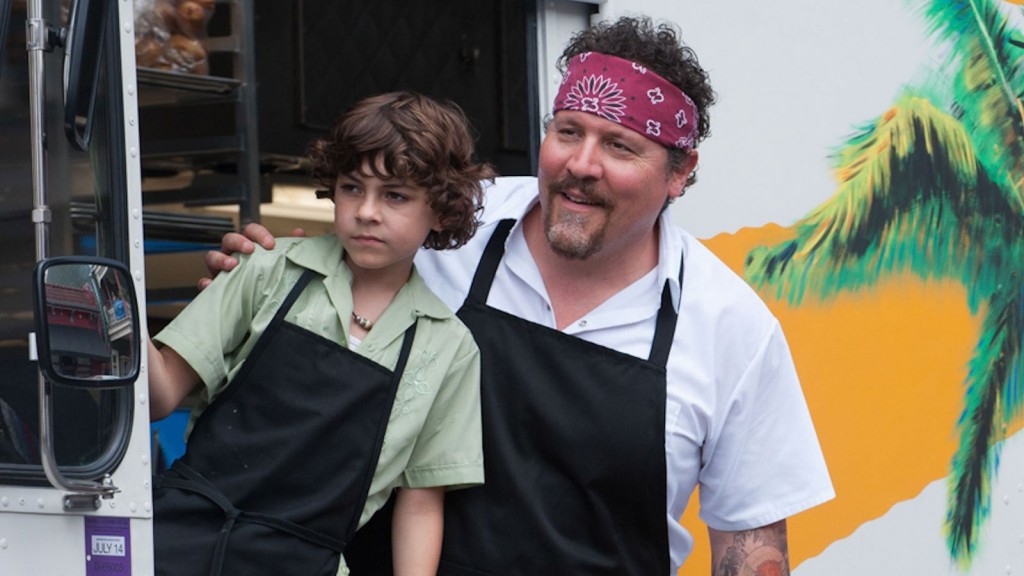 When Chef Casper notices that his creative flexibility is being sabotaged by the owner of a Los Angeles restaurant he works in, he decides to quit his job. Always having dreamed of owning his own food truck business, Chef Casper takes the road with his son and another friend from his former kitchen at the restaurant. This escape makes him realize that this exactly the kind of life he had always wanted and he makes sure that he only moves forward with his food truck, never looking back at his old restricted life. This movie has the most amazing visuals of food being cooked, so don't be surprised if you end hogging on as much as a thousand calories while watching this one.
8. Tracks (2013)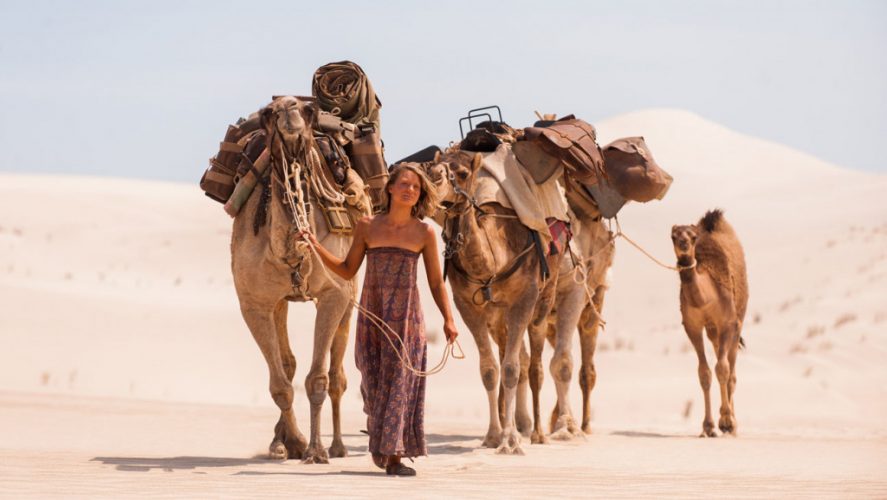 Robyn Davidson, a young lady from Brisbane, travels across an endless desert to find solitude and peace along with her four camels and one dog. Trying to battle the disappointments and failures of her past, she walks through the uninhabited land in the hope of convincing herself that she can pave a path of her own and there is no need for her to conform to the expectations of others.
7. The Beach (2000)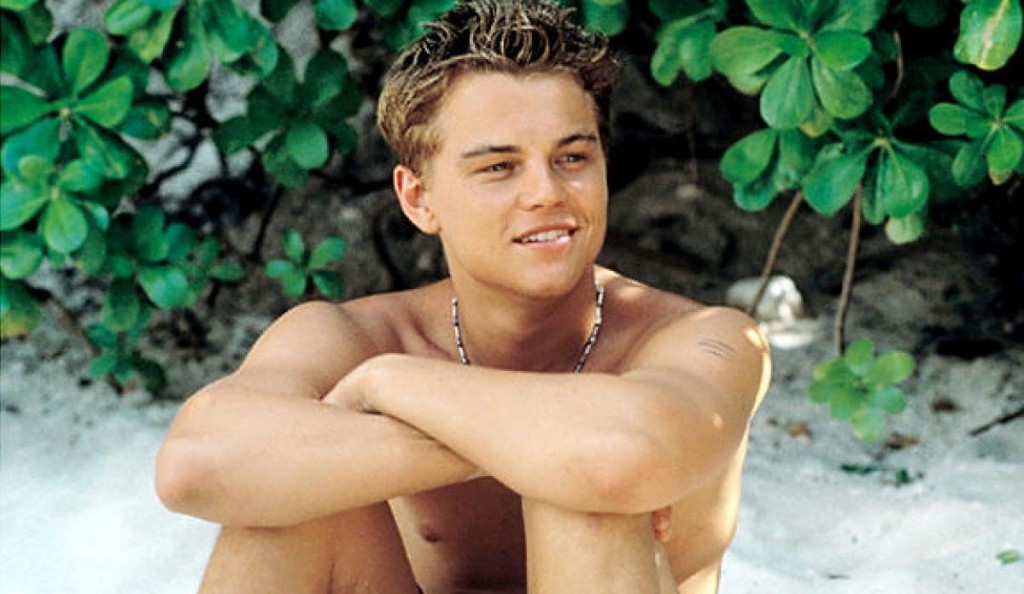 Danny Boyle's adaptation of a novel, 'The Beach' stars Leonardo DiCaprio in the role of Richard who is just another youngster preaching about his delusional philosophies about life and travel. In Bangkok, he meets a crazy man who tells him tales of dreamland far away from the maddening world that has the purest sand, the bluest water, and an unlimited supply to recreational drugs. He describes this place as "A Paradise." Soon before the madman's death, Richard gets the map to "The Paradise" he had been speaking of. Being the kind of traveler who seeks more than the cliched travel experience, Richard decides to look for the place along with a French couple he meets at his hotel. The isolated island does seem to be as beautiful as promised when Richard arrives there, but a community of people already exists there that have the same social malignity that Richard had been wanting to escape in the first place.
6. The Bucket List (2007)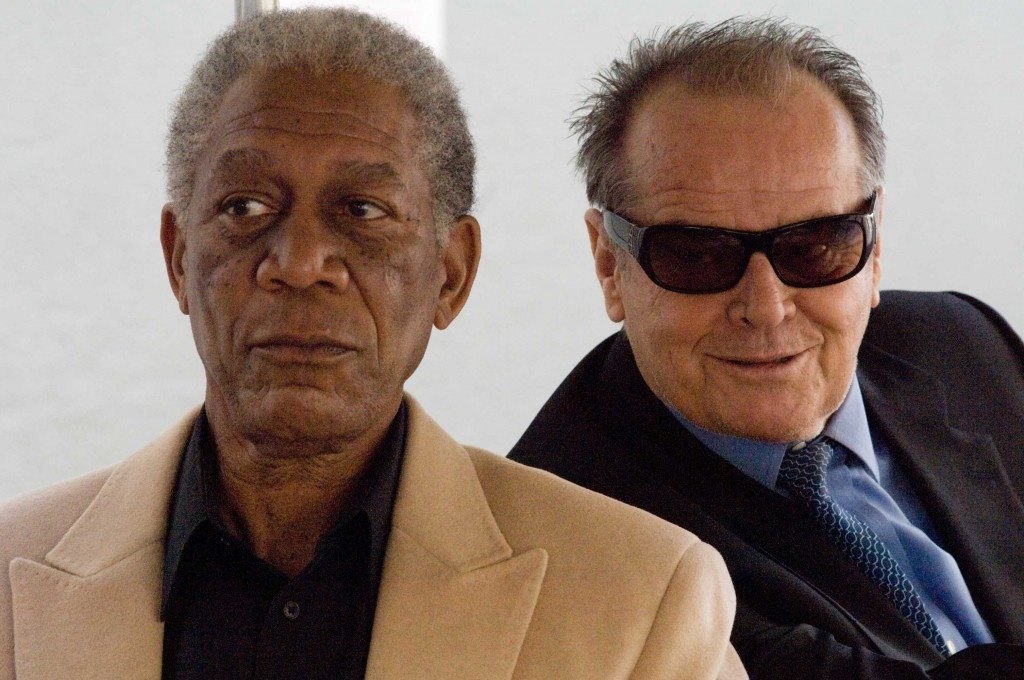 Jack Nicholson and Morgan Freeman play the roles of two cancer patients Edward and Carter who become close friends while sharing a room in the cancer ward. Despite their differences, they decide to come together to make the most of the little time they have left. They list down all the things that each of them would like to do before dying and set out on an adventure that teaches them a lot more about friendship, love, self-discovery, and loss than they have in an entire lifetime.
5. Eat Pray Love (2010)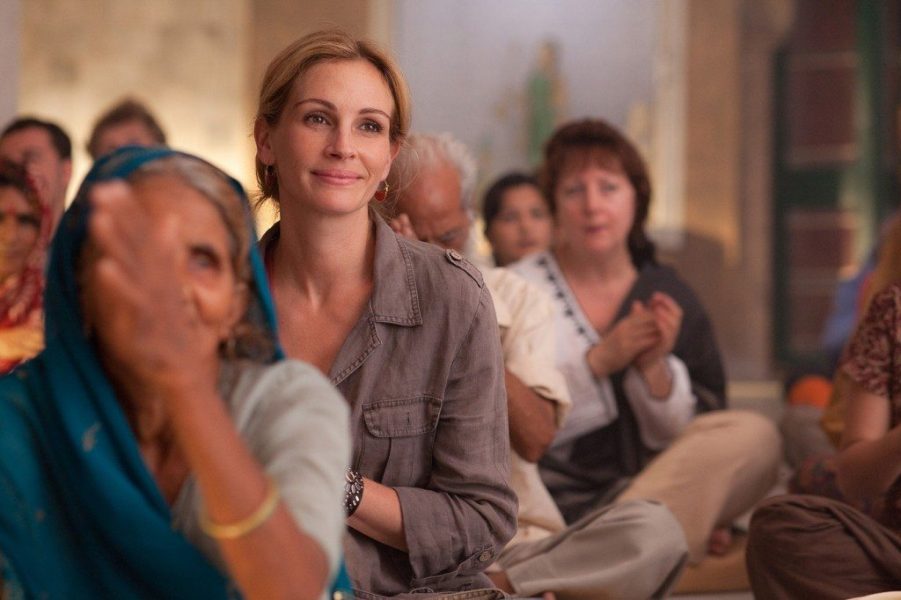 This one here is very similar to 'Juanita'. Liz Gilbert (Julia Roberts) seems to have a perfect life with a perfect husband, a huge house and a great career. But deep inside, she constantly feels incomplete and lost with her marriage and everything else around her in this perfect set up. Leaving everything behind, including her marriage, she decides to travel different parts of the world in the hope that she'll be able to find herself in this quest of self-discovery and at times solitude. She makes her first stop in Italy where she finds the joy of food, then proceeds to India where she learns the true value of praying and finally she finds what she was truly looking for all along in Bali.
4. Wild (2014)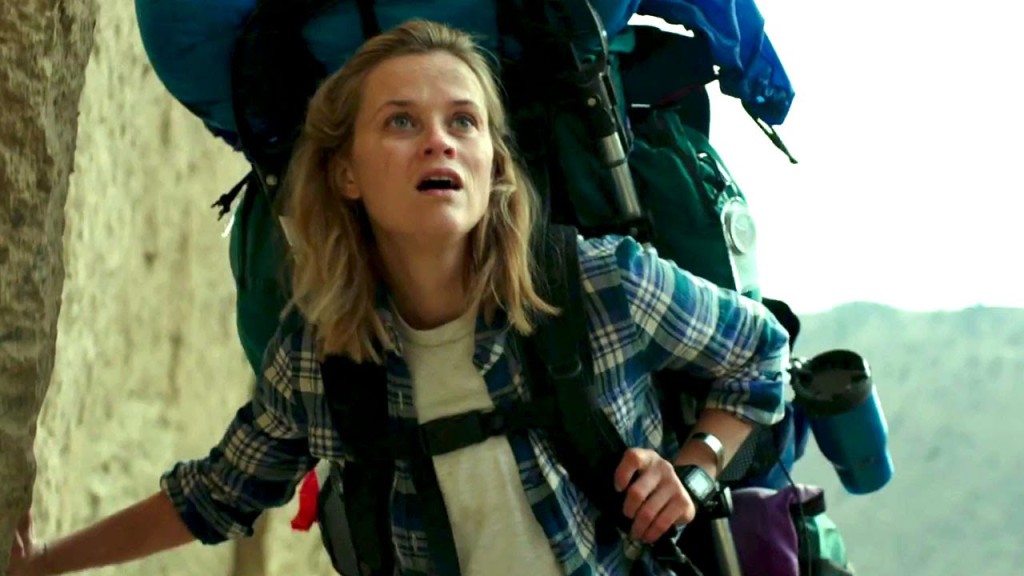 After a recent divorce and the demise of her mother, Cheryl Strayed (Reese Witherspoon) drowns herself in a very disruptive behavioral pattern. On the verge of losing all her hope, she decides to hike a thousand miles all by herself without having any prior experience. Driven by her sheer will to get rid of all the negativity buried deep inside her and destroy the sorrows of her past that haunt her, she forces herself to keep going. The journey completely destroys her initially only to later give her the strength to deal with everything that has been bothering her all along.
Read More: Movies Like Wild Child
3. The Secret Life of Walter Mitty (2013)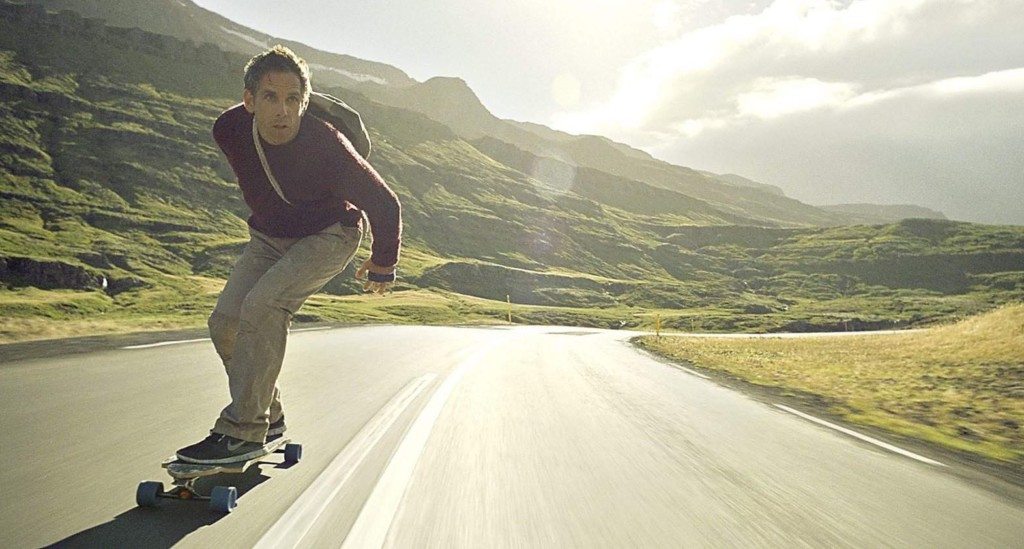 Walter Mitty lives a very dull and monotonous life. He constantly experiences maladaptive daydreaming where he finds himself in an alternate reality playing inside his head which is seemingly much better than his current humdrum life. Walter being the negative assets manager of Life Magazine had been a kind of mediator between the officials of the magazine and Sean Conoley who is the founder and core photographer of the magazine. When a negative that was to be published as the cover of the printed version of the magazine goes missing, Walter embarks on an extraordinary and transforming journey across the globe to track down the mysterious photographer only to later find something he never could have imagined.
2. The Motorcycle Diaries (2004)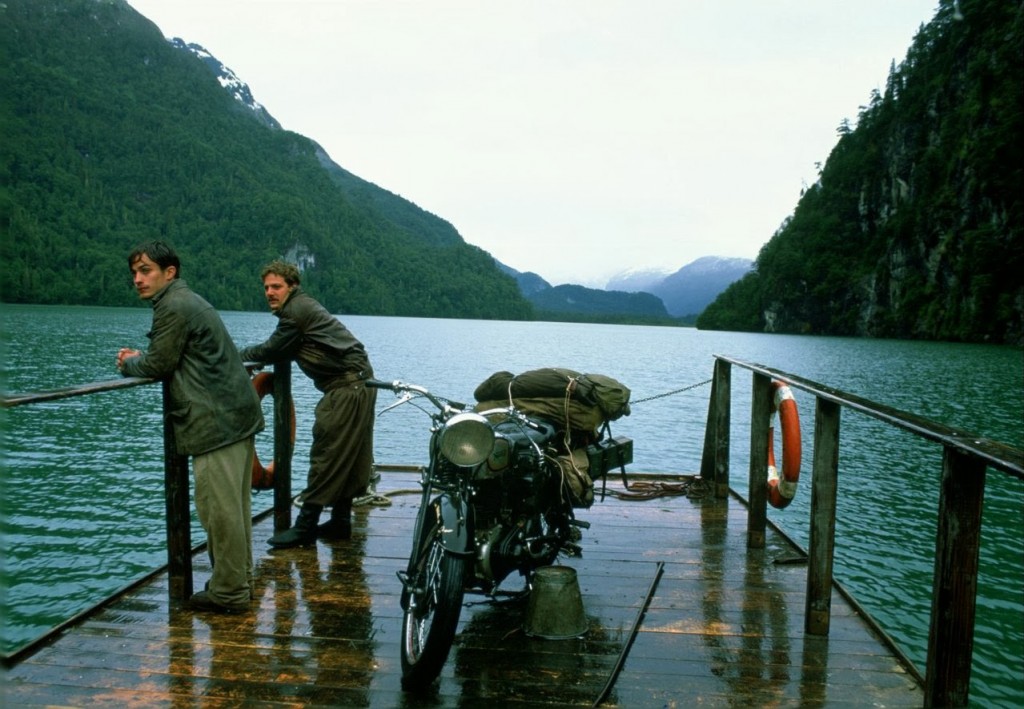 'The Motorcycle Diaries' is the true story of young Che Guevara who went on a trip across South America with his friend Alberto Granado. The movie is an adaptation of the notes written in a diary by Che Guevara himself. The film starts off as your typical "friends going on a trip" kind of film. But by the end of the movie, one of them finds his true calling and purpose which changes his perception of everything around him.
1. Into the Wild (2007)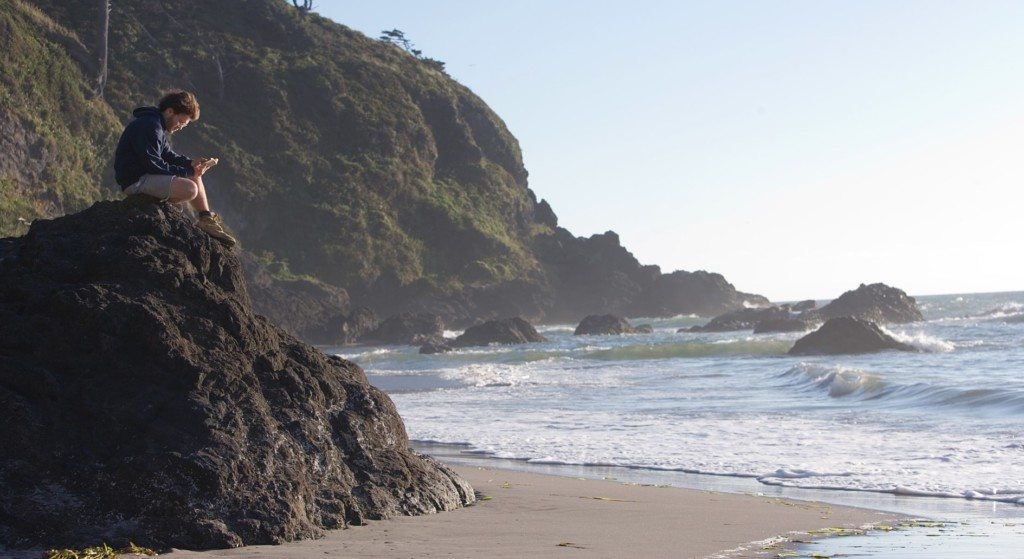 Probably one of the best movies in this sub-genre. 'Into the wild' is an adaptation of Jon Krakeur's book which is based on real-life incidents of Christopher McCandless. What do you think your happiness depends on? Does it come from deep inside you or it depends on the people around you? 'Into the Wild' is the kind of movie that answers such deep questions and ends up leaving a substantial impact on you. The story starts off with Chris deciding to leave all of his materialistic possessions behind and setting off to Alaska to live deep inside the bliss of pure nature away from the toxicity of society. He does all of this with "characteristic immoderation" burning off all his cash and abandoning his Datson. By the end of it, Chris learns a valuable lesson as he scribbles "Happiness is real when shared" on the pages of one of his books which will definitely bring you to tears.
Read More: Movies Like Into the Wild