'The Irishman' is hands down 2019's biggest movie. It marks the poetic return of a legendary artist to his favorite art form. It is the pinnacle of Martin Scorsese's illustrated career as 'THE crime director'. It could be one of the few times, in most people's memory, that a film's duration of 3 hours 29 minutes might have not felt like enough.
'The Irishman' is centered around Pennsylvania's Bufalino crime family and depicts a historically entrenched account of organized crime. Scorsese's favorite actor, Robert De Niro plays Frank, a truck driver who rises to become a top-tier hitman. Moreover, 'The Irishman' also stars Al Pacino and Joe Pesci- two actors whose association with the Italian-American filmmaker is second only to De Niro.
Instead of highlighting what critics liked about the movie, we challenge you to hunt for a negative review. Scorsese leaves no stones unturned and no facet unperfected. An orgasmic exercise in audio-visual narration, 'The Irishman' will challenge film historians to re-calibrate their lists of best movies of all time. In case you are in the mood for mob epics or tales about crime, to satiate the feeling that 'The Irishman' delivers, here is a list of movies that you can check out below. Some of them can be streamed on Netflix, Hulu, or Amazon Prime.
7. Mean Streets (1973)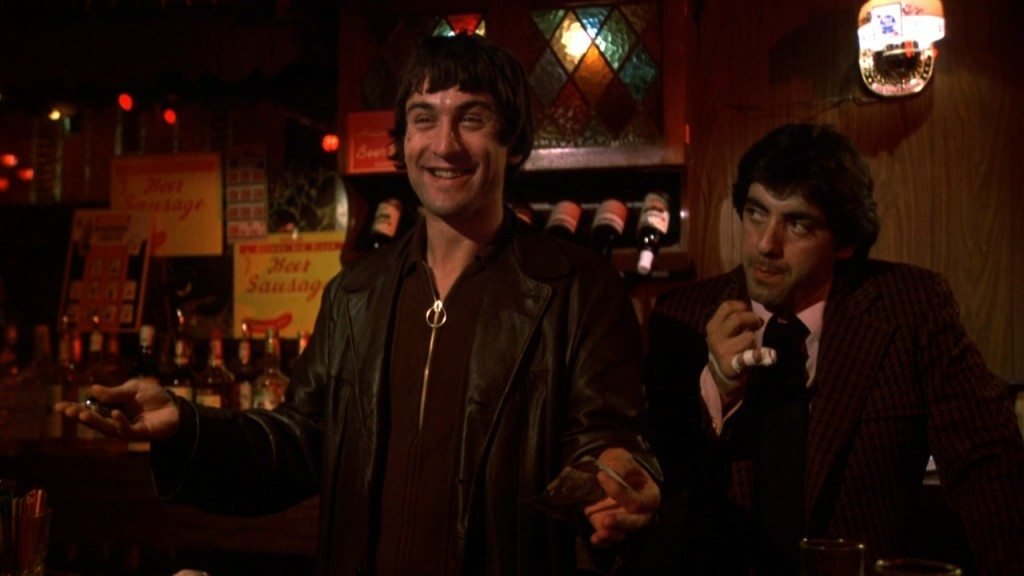 'Mean Streets' is one of Scorsese's earliest crime movies and his first big-budget epic realization of the mob genre. It portrays street life and small-time criminals in an Italian neighborhood in New York City. Robert De Niro plays the lead character of Johnny Boy, a gambler and petty criminal who upsets a powerful loan shark.
To free himself of danger, he seeks his friend's help. The movie is regarded as being culturally, historically and aesthetically critical and has been preserved by United States National Film Registry. Moreover, it is considered to be the wellspring of modern cinema.
6. Pulp Fiction (1994)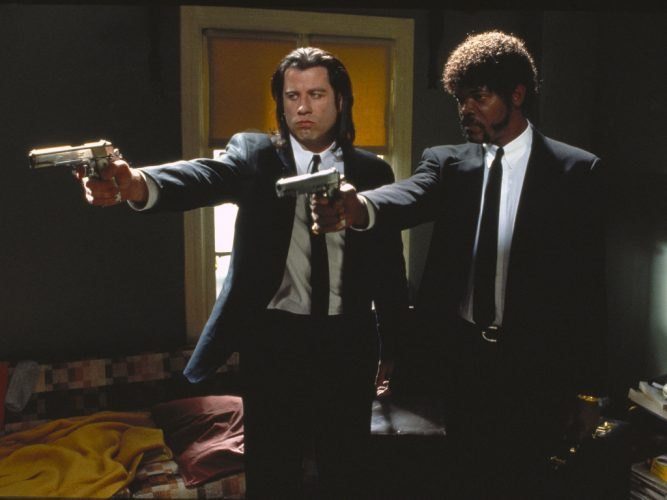 'Pulp Fiction' is Quentin Tarantino's fledgling display of his worthiness as Scorsese's successor. While the previous statement is meant to praise Tarantino's classic, it is also arguably an unfair comparison. The 1994 movie is a piece of work that can stand on its own footing as one of the best crime films of all time which spurred its own cultural legacy, thanks to its original aesthetic and style.
The movie tells several intertwining stories of crime in Los Angeles including a couple of romantically involved small-time robbers resembling Bonnie and Clyde and a mid-level gangster trying to not get involved with his employer and crime boss' wife. The movie stars John Travolta, Samuel L. Jackson and Uma Thurman in lead roles. Tarantino was commended for his non-linear storytelling and snazzy depiction of violence which became a characteristic of the filmmaker's style.
5. Gangs of New York (2002)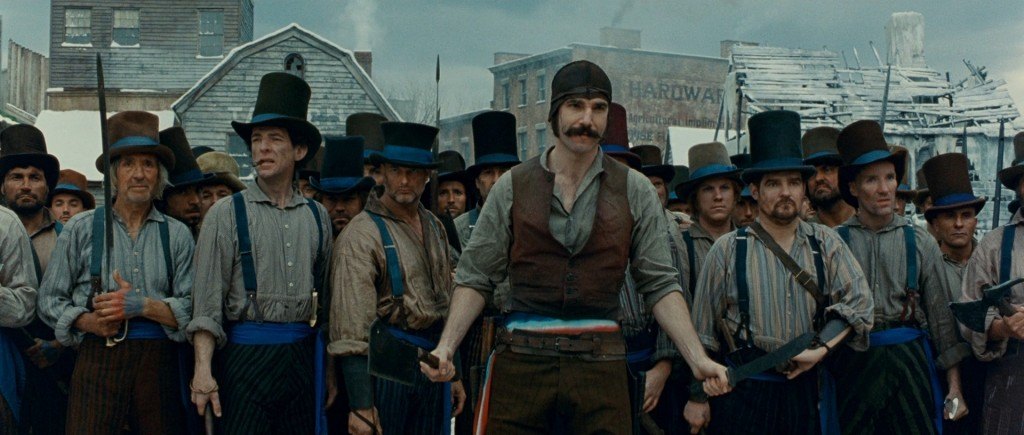 This 2002 epic period drama is yet another classic by the gifted filmmaker, Martin Scorsese. Like several of his movies, this one is an adaptation of a non-fiction book, 'The Gangs of New York' by Hebert Asbury. It portrays the feud between Catholic and Protestant gangs in the city of New York around the time of large-scale Irish immigration into the United States of America and the Civil War.
While the movie serves as a delightful exploration of American history through the lens of gang violence, it is a revenge story at its core. Leonardo DiCaprio leads the movie's exceptional cast and essays the Irish-Catholic character of Amsterdam who seeks vengeance for his father's death at the hands of Bill 'The Butcher,' a member of a Protestant gang. Daniel Day-Lewis essays Bill while Cameron Diaz plays Amsterdam's love interest. The movie was revered for its staggeringly epic production value and set design apart from the actors' intensely electric performance.
Read More: Movies Like Scarface
4. Scarface (1983)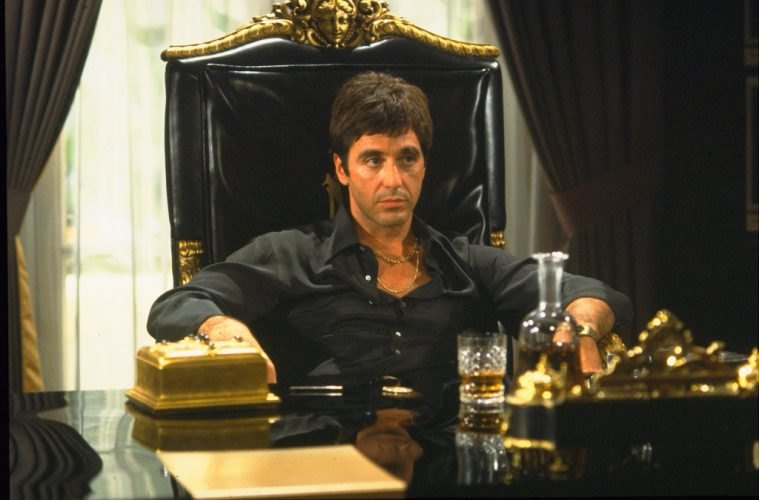 'Scarface' is one of those ahead-of-its-time movies that failed to garner appreciation around the time of its release but is regarded as a top-notch cinematic artwork retrospectively. The Al Pacino-starrer revolves around a Cuban refugee, Tony Montana who builds a drug empire with his friend.
However, after attaining power as a top-of-the-rung drug lord, his paranoia and ego become the cause of his downfall apart from jealous rivals. The movie is directed by Brian de Palma whose prolific career is marked by successful movies such as 'Dressed to Kill' and 'Mission: Impossible.'
3. Casino (1995)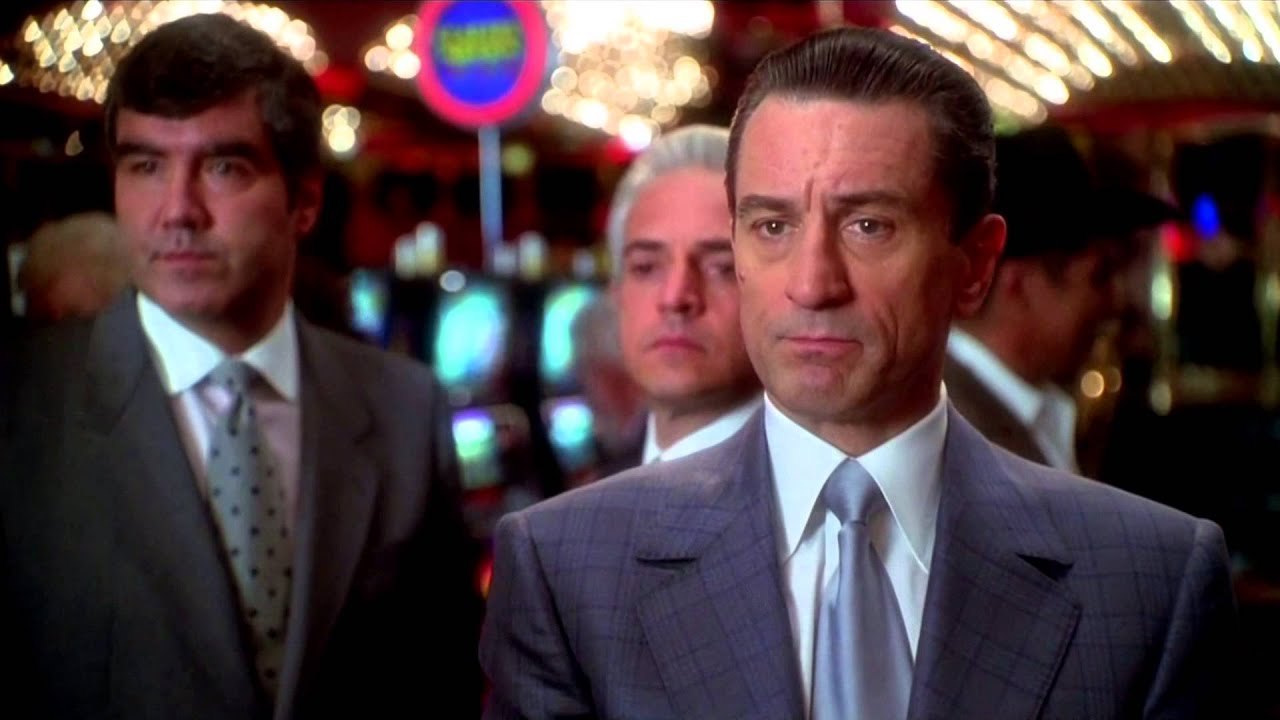 'Casino' is yet another epic crime movie that is directed by Scorsese with his iconic and seamless filmmaking style that spares no detail. It is based on a non-fiction book by Nicholas Pileggi titled 'Casino: Love and Honour in Las Vegas.' It follows Ace, a mob associate who is tasked with overseeing the operations of a casino in Vegas by the Chicago Outfit, an Italian-American crime syndicate. However, Ace's quarrels with his best friend and his romantic interest turn out to be sources of tense conflict for him.
The film marked the eighth collaboration between De Niro (who plays Ace) and Scorsese. Joe Pesci essays the character of Ace's friend while Sharon Stone plays the role of Ginger, Ace's love interest. Although many critics pointed out similarities in style between 'Casino' and Scorsese's 1990 movie, 'Goodfellas,' they could not ignore the former being a masterful cinematic piece of its own.
2. Goodfellas (1990)
'Goodfellas' is considered to be one of Martin Scorsese's finest works and even one of the best crime movies of all time. It is based on another non-fiction book by Nicholas Pileggi called 'Wiseguy.' It depicts the rise and fall of the mobster, Henry Hill, and his friends, Jimmy, and Tommy in the dark underbelly of New York.
It tells an epic story that spans over three decades. The movie was met with glowing reviews and Scorsese received immense praise for his style. Many compared it to 'The Godfather' and highlighted the energetic performances by its ensemble cast. It stars the terrific trio of Ray Liotta, Joe Pesci and Robert De Niro who went on to be a part of many more, memorable gangster movies.
1. The Godfather (1972)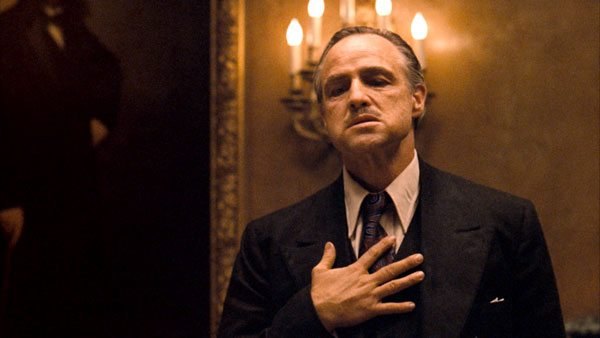 'The Godfather' is the quintessential Mafia movie of all time. In fact, it is the quintessential crime movie of all time. Scratch that. 'The Godfather' is the quintessential Hollywood movie of all time. It is a pop culture phenomenon and the definition of success for any movie. For starters, it became the highest-grossing movie in 1972 and one need not mention the critical acclaim that this Francis Ford Coppola movie has been bestowed with over the years.
Based on the best-selling novel of the same name by Mario Puzo, the movie chronicles a fictional Mafia family operating out of New York. It follows the head of the family, Don Vito Corleone who comes into conflict with the rival families for refusing to get into drug trafficking despite there being more money in it.
Marlon Brando essays the character of Vito Corleone with sheer brilliance. His Oscar-winning performance is regarded as one of the best performances of all time, by any actor. Then there is Al Pacino who plays his son, Michael Corleone. The world has still not found a better acting duo and perhaps, it never will. 'The Godfather' was heavily influential and kick-started a long-standing affair between Hollywood and the Italian Mafia. Scorsese's 'Goodfellas' is considered to be one of the many depictions inspired by Coppola's classic.
Read More: Movies Like The Godfather