Based on the infamous 1969 trial, in which a motley crew of anti-war leaders was charged with plotting to incite violence at the Democratic National Convention in Chicago in 1968, 'The Trial of Chicago 7' is a layered and enthralling retelling of the events. It features powerful performances from stars like Eddie Redmayne, Sacha Baron Cohen, Joseph Gordon-Levitt, Yahya Abdul-Mateen II, and Mark Rylance, amongst many others.
The emotionally charged movie puts forth this vital moment in American civil rights history while also demonstrating how the judiciary system has been and continues to be, manipulated by those in power. Here's a list of similar riveting courtroom drama that fans of 'The Trial of Chicago 7' are sure to give their stamp of approvals to!
7. Denial (2016)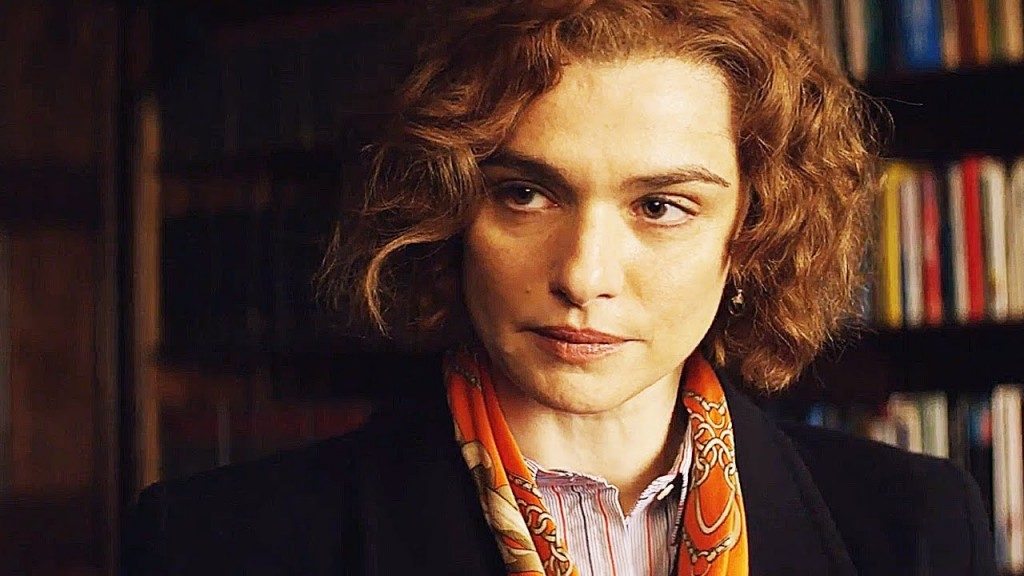 'Denial' is a biographical drama based on Deborah Lipstadt's 2005 book History on Trial: My Day in Court with a Holocaust Denier. Two years after the book gets published, the English author David Irving sued her for tarnishing his reputation and subsequently ruining his career as a historian by accusing him of deliberately distorting historical facts. Rachel Weisz turns in an admirable performance in the lead role while the movie tackles some provocative ideas with aplomb.
6. A Cry in the Dark (1988)
Based on John Bryson's 1985 book of the same name (which, in turn, was based on the true events of 1980), 'A Cry in the Dark' stars Meryl Streep and Sam Neill as Lindy and Michael Chamberlain, the parents accused of their two-month-old baby, Azaria's murder. Mirroring the real trial, the movie follows the couple's trials and tribulations who were convicted, against all logic, of murdering their own baby, who, in fact, was killed by a dingo. The movie depicts how the case got blown out of proportions after a myriad of sensational claims were made by the press nation-wide. Thankfully, the real-life Lindy was eventually exonerated in 1987.
5. The Lincoln Lawyer (2011)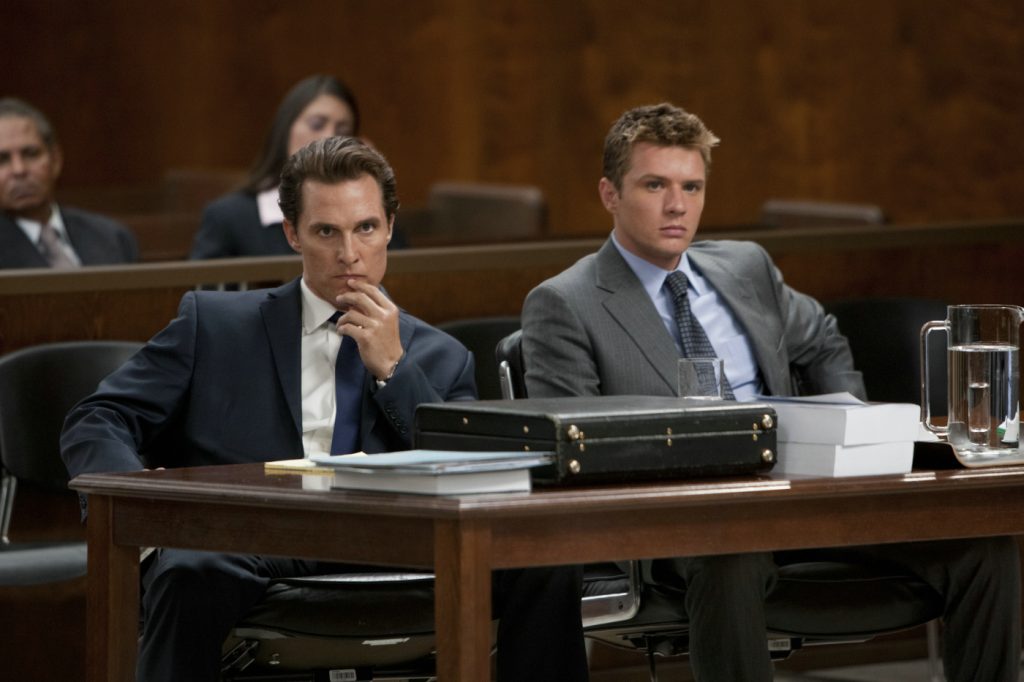 Drawing inspiration from the 2005 novel of the same name by Michael Connelly, 'The Lincoln Lawyer' is a sleek neo-noir movie that follows a criminal defense attorney, Mick Haller (Matthew McConaughey), who lands a case defending an affluent realtor's son who is accused of raping a prostitute. As Mick and his colleague begin to dig around, they realize that not everything is as it seems. The movie is elevated by its incredibly talented supporting cast, which includes Marisa Tomei, Ryan Phillippe, William H. Macy, Bryan Cranston, and the one and only John Leguizamo.
4. Marshall (2017)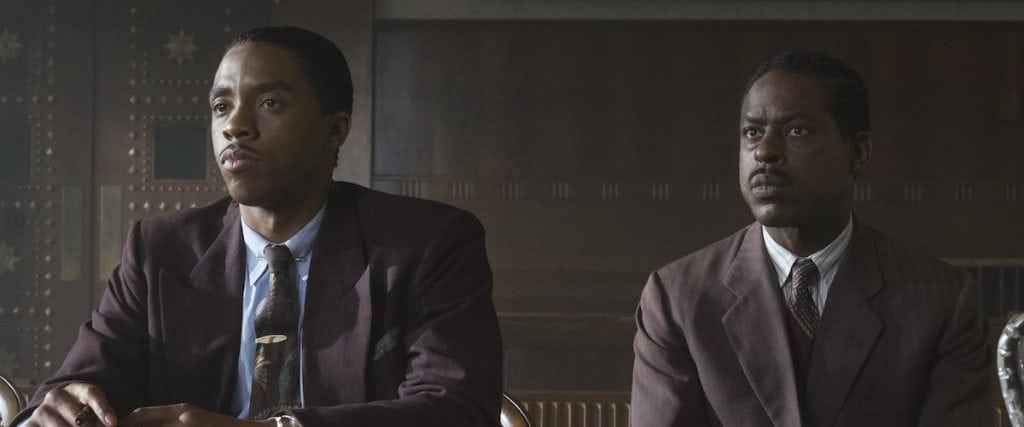 The movie takes its viewers on the early barnstorming days of Thurgood Marshall – the first black Supreme Court Justice and focuses on one of the first cases he took on. Working as a trial lawyer for the NAACP in 1942, Marshall is sent to Connecticut to defend Joseph Spell (Sterling K. Brown), a terrified black chauffeur who stands accused of the rape and attempted murder of his white employer named Eleanor Strubing (Kate Hudson). The streamlined biopic deftly sidesteps most of the genre's clichés, offering a character who's both heroic and human, and echoes the heightened racial injustice we witness to this very day.
3. The Accused (1988)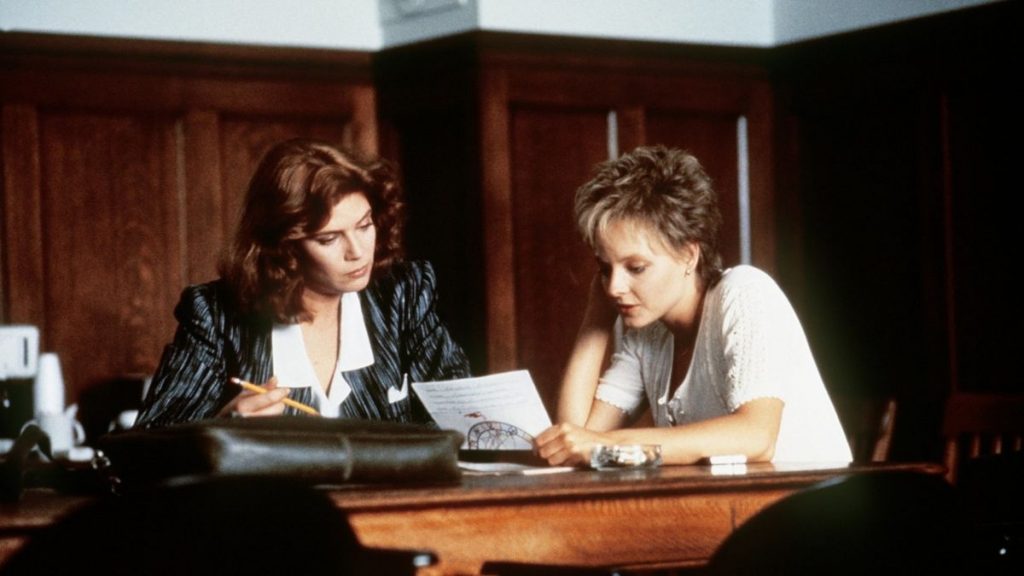 'The Accused' is loosely based on the real-life case of Cheryl Araujo in New Bedford, Massachusetts. The story follows Sarah Tobias (Jodie Foster), a victim of brutal gang rape in a bar with several onlookers. It showcases the ensuing trial in which everything from her inebriated state to her 'provocative' behavior and the way she dressed is picked apart. This movie marked the first time a mainstream Hollywood film broached the subject of rape and consent. Foster's earnest performance earned the actress her very first Academy Award for Best Actress.
2. Primal Fear (1996)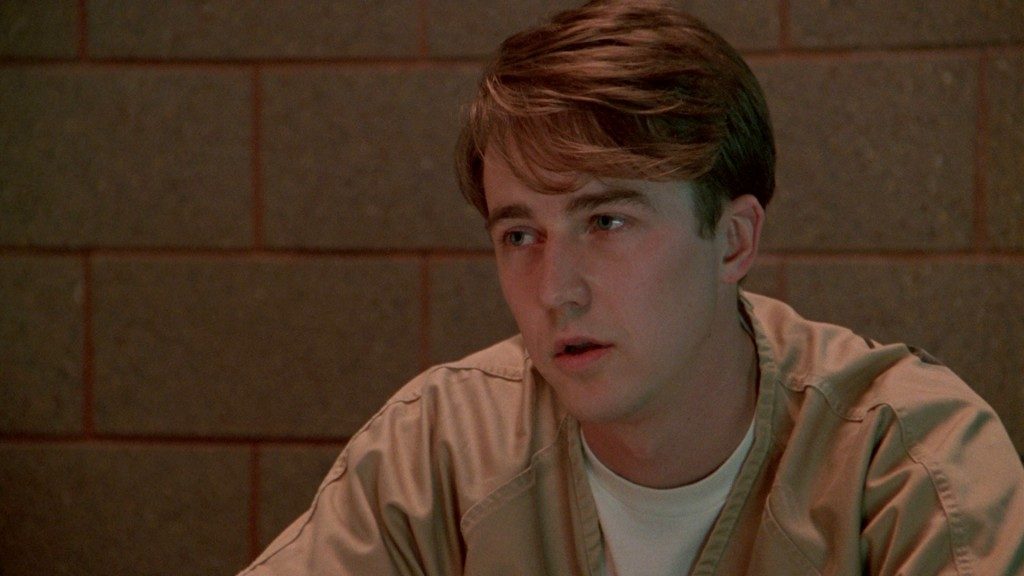 For those of you who prefer an element of thriller to the run-of-the-mill courtroom drama, 'Primal Fear' is the way to go. The movie centers on a defense attorney Martin Vail (Richard Gere), who takes on a pro bono case representing a young altar boy Aaron Stampler (Edward Norton), charged with the brutal murder of Catholic clergyman Archbishop Rushman.
His stance is further exacerbated by the fact that the boy was the victim of sexual abuse at the hands of Archbishop Rushman, on top of the possibility that the defendant may be suffering from multiple personality disorder caused by years of exploitation. It all culminates in an ingeniously acted twist ending that not only put Norton firmly on the Hollywood map but also earned him a Golden Globe, along with a coveted Oscars nod for Best Supporting Actor.
1. Just Mercy (2019)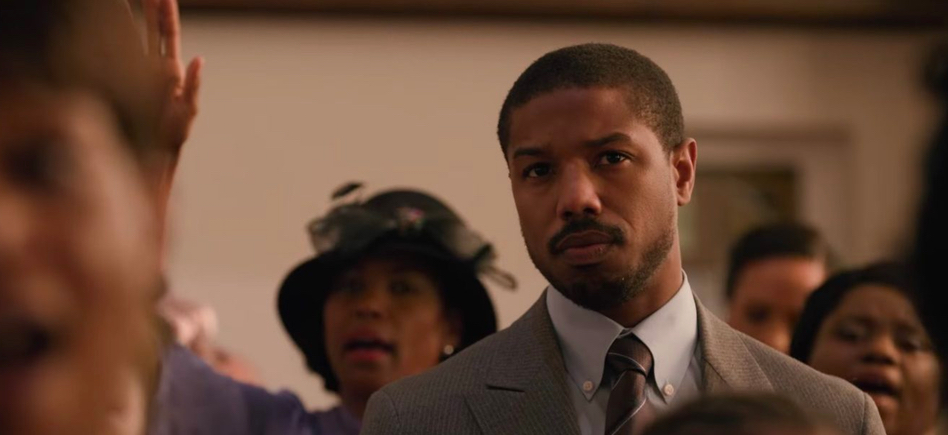 After graduating from Harvard with flying colors, Bryan Stevenson (Michael B. Jordan) heads to Alabama to defend those unfairly adjudged or those not afforded decent representation. One of his first cases is that of Walter McMillan, who was accused and convicted of killing a teen girl based on the testimony of two unreliable witnesses. As he delves deep into the case, he's faced with the hard-hitting reality of simmering racial injustice that's at work behind it all. 'Just Mercy' is an accurate portrayal of the work, grit, and faith it takes to push against the wrongs in the world.
Read More: Best Courtroom Drama Movies