Often cited as one of the best high school films of all time, 'The Virgin Suicide' is a very mature and an intimate work of art. Directed by debutant Sofia Coppola, it is a drama set in the 1970s of the suburban Detroit, concerning five teenage sisters of a middle-class family. An adaptation of Jeffrey Eugenides' best seller of the same name, which was published in 1993, the film follows up on the failed suicide attempt by the youngest sister, which results in the parents closely watching their five children for safety. This turns into a menacing experience as it leads to confinement that further leads to depression, isolation and alienation. The film provides a microscopic view of how teenagers act and behave in the context of their society.
The movie was met with critical applause for its intimate observation of depression, anxiety and teenage angst. With many calling it as Coppola's best work (even better than the wonderful 'Lost in Translation'), the film is certainly an engaging watch. Starring the like of the James Woods, Kathleen Turner, Kirsten Dunst, and Josh Hartnett, Scott Glenn, Michael Paré and Danny DeVito, the 'The Virgin Suicides' is not only well directed but is also extremely well acted.
For this article, I have taken into account films which portray the various facets of teenage life, irrespective of their genre, and are similar in tone and style to this Coppola classic. Here's the list of best movies similar to 'The Virgin Suicides' that are our recommendations. You can watch several of these movies like 'The Virgin Suicides' on Netflix, Hulu or Amazon Prime.
10. Lucas (1986)
A romantic comedy, 'Lucas' follows Lucas Blye, a socially awkward 14-year-old who has his first heartbreak when two best friends, Cappie, essayed by Charlie Sheen, whom he considered to be an older-brother figure, and Maggie, played by Kerri Green, a new girl who arrives in the town, who he thinks is made for him, fall for each other. Written and directed by David Seltzer, the film is a quite compassionate tale about teen love. Film critic Roger Ebert praised Seltzer's perception and execution about teenage love, writing "The film is about teenagers who are looking how to be good with each other, to care, and not simply to be filled with egotism, lust and selfishness, which is all most Hollywood movies think teenagers can experience" and also included the film in his favourites of 1986.
9. School Ties (1992)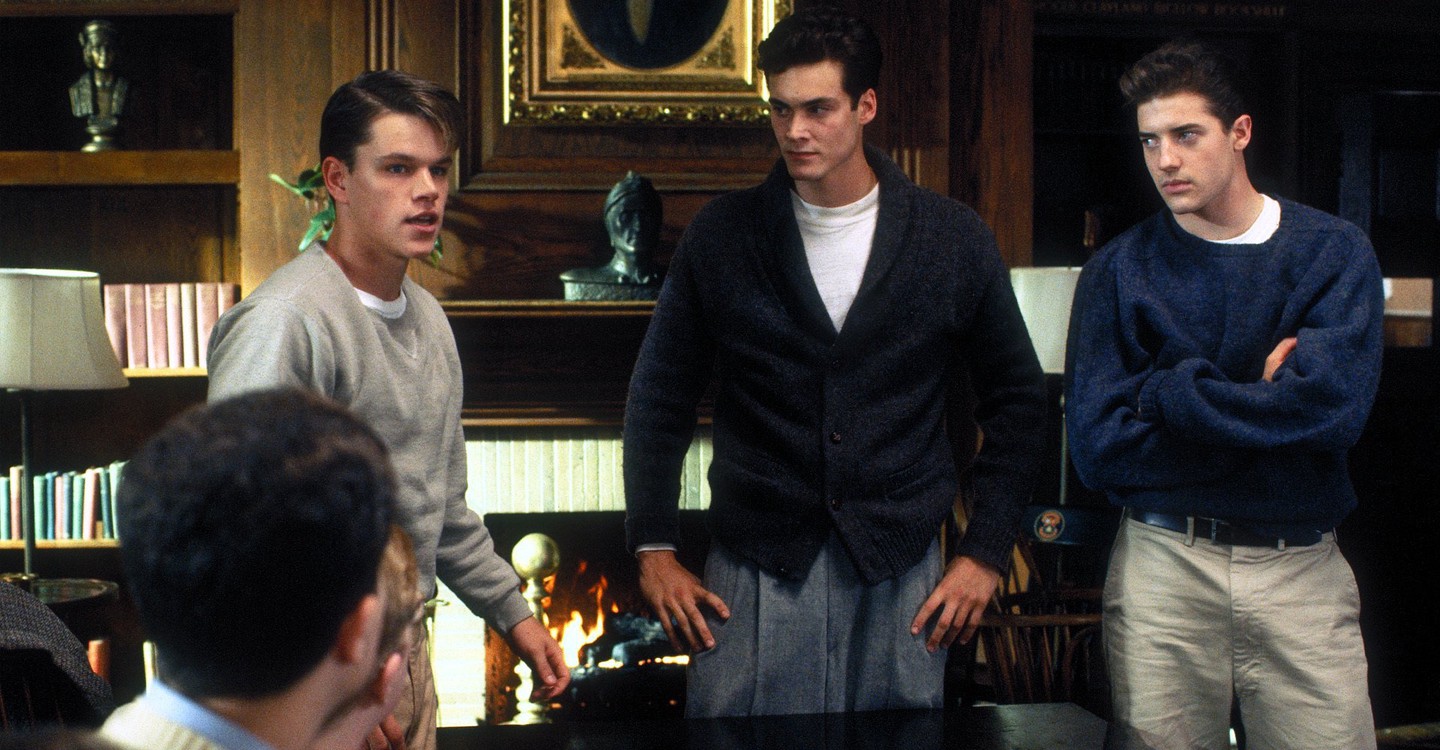 Directed by Robert Mandel and written by Darryl Ponicsan and Dick Wolf, 'School Ties' is set in the 1950s and follows David Greene, essayed by Brendan Fraser, a star-quarterback who is given an athletic scholarship to join an elite preparatory school. However, when he joins the academic institution, Greene learns that some of the new mates are prejudiced against Jews, and now has to conceal the fact that he is Jewish. A sports drama, the narrative weaves a socio-political commentary with its genre of sports, making it an intriguing and an entertaining watch.
8. Friday Night Lights (2004)
Directed by Peter Berg, 'Friday Night Lights' is an adaptation of H. G. Bissinger's novel 'Friday Night Lights: A Town, a Team, and a Dream' which was published in 1990. A sports drama, the film follows the batch of the 1988 Permian High School Panthers football team which took a shot at the state championship. It is a cohesive narrative which takes a look at the sport and the culture of Odessa with intricacy and sophistication.
7. Election (1999)
A dark comedy adapted from American author Tom Perrotta's novel of the same title, which was published in 1998, 'Election' follows Matthew Broderick as Jim McAllister, a popular high school social studies teacher who, during the school's student body election, tries to stop a candidate named Tracy Enid Flick, essayed by Reese Witherspoon, as he believes that she is not the right person to hold the title of class president. Written and directed by Alexander Payne, 'Election' is a nifty piece of work which crafts the imperfect teacher and the obnoxious student relation with compassion as well as wit. Though a massive commercial flop, the film was met with positive critical reviews and since its release, has gone on to be regarded as one of the funniest movies by several publishers.
6. Clueless (1995)
Written and directed by Amy Heckerling, 'Clueless' follows Cher Horowitz, essayed by Alicia Silverstone, a rich high school student who tries to boost the popularity of a new pupil, Tai, played by Brittany Murphy. However, little to do they know that this would bring a number of obstacles in their lives, which creates the comedy in the coming of age film. Adapted from English novelist Jane Austen's 'Emma', published in 1816, the film quite nicely moulds Austen's tonality into its own comedic one, which can be credited to Heckerling's witty adaptation. The movie has gone on to become a cult classic, with American journalist Susannah Cahalan aptly analyzing this film in her article: "An oral history of the cult classic that is 'Clueless'".
5. Gregory's Girl (1981)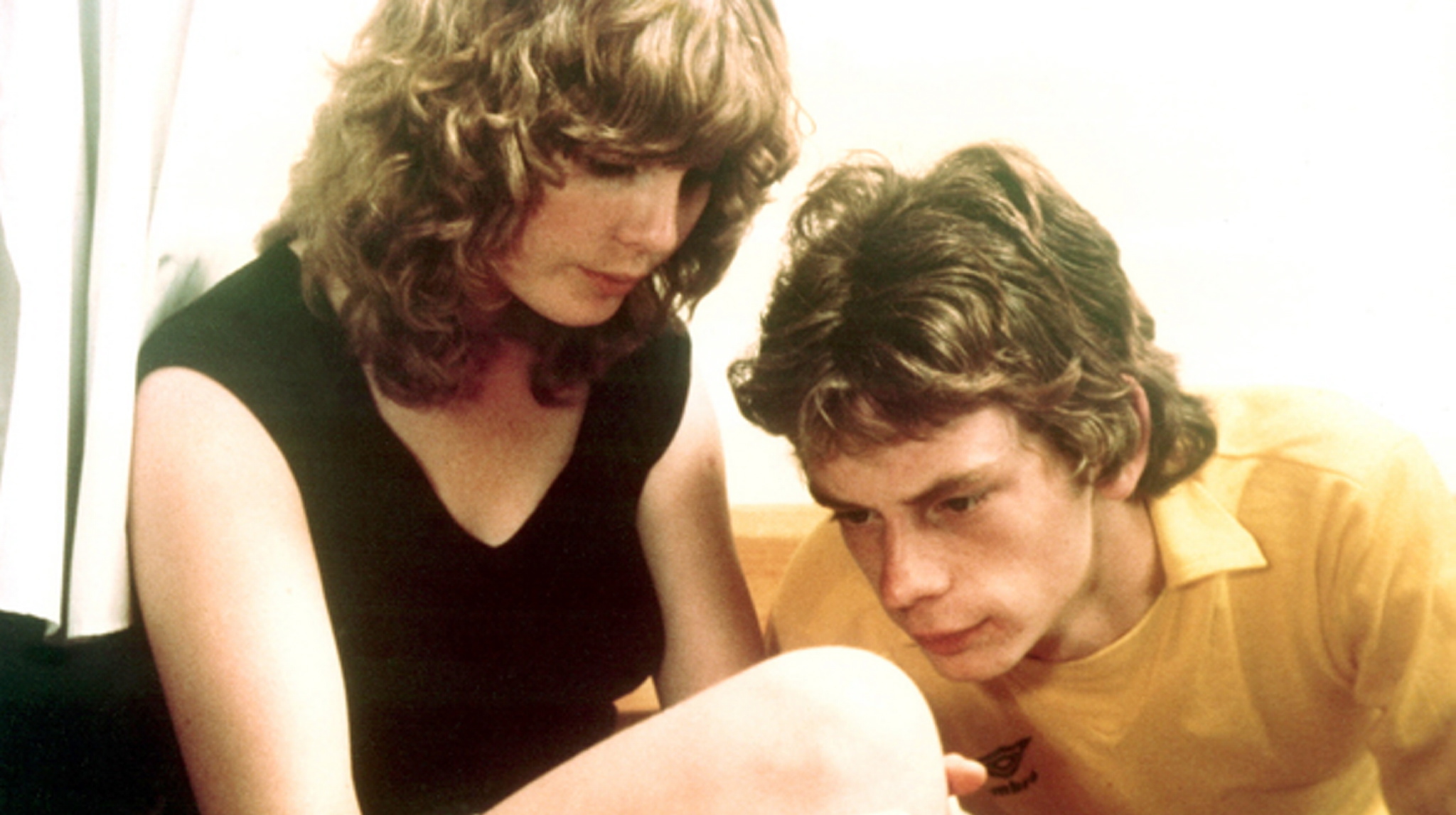 Directed by Bill Forsyth, 'Gregory's Girl' is a coming of age romantic comedy following the titular Gregory Underwood, essayed by John Gordon Sinclair, an ordinary teenager who is infatuated with a classmate – the "girl" – and takes steps to win her affection. 'Gregory's Girl' is quite clever in its execution and is extremely humorous. The screenplay is the most efficient part of the film that helps it attain a cohesive narrative, for which Forsyth won a BAFTA for "Best Original Screenplay".
Read More: Movies Like Good Will Hunting
4. Splendor in the Grass (1961)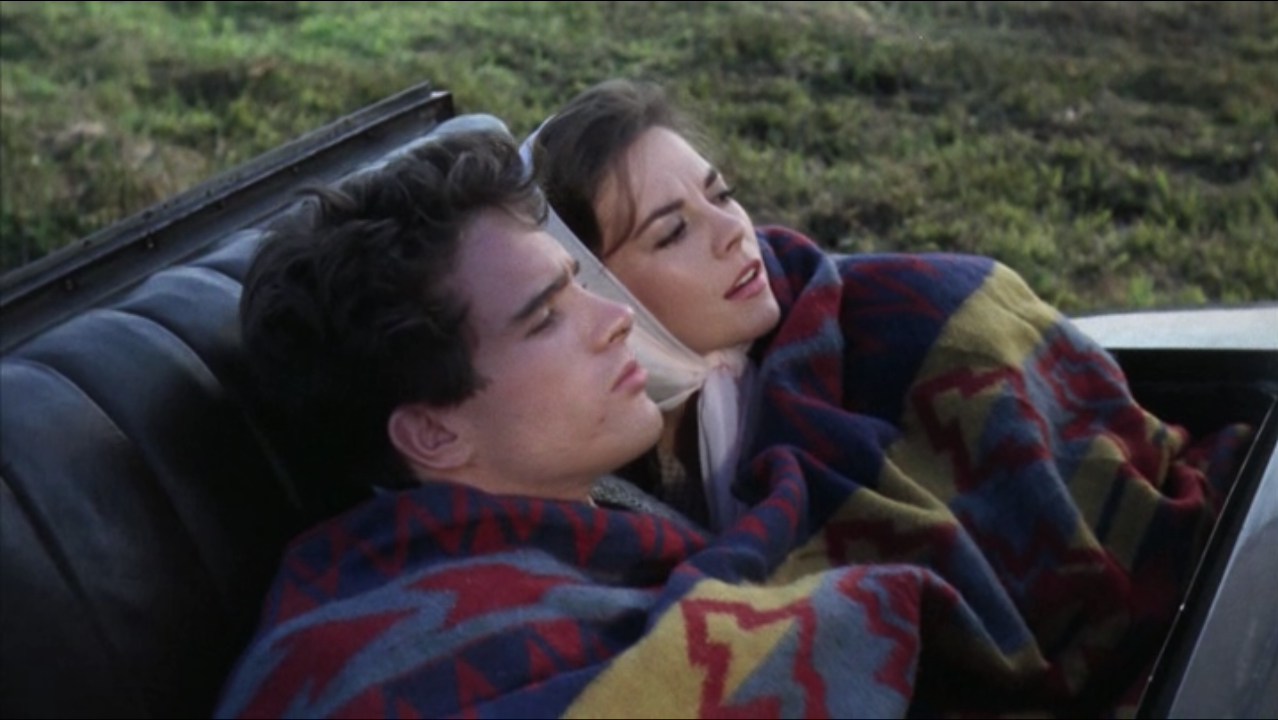 Directed by Greek-American filmmaker Elia Kazan, 'Splendor in the Grass chronicles a delicate girl's fixation and love for a handsome young man, who is a part of the town's most powerful family. However, her fixation turns into heartbreak and madness when her love is not reciprocated. 'Splendor in the Glass' holds a strong ground in the writing department as William Inge's screenplay cohesively weaves the entire emotionality of the film. In addition, actors Natalie Wood and Warren Beatty sharpen the quality of the narrative with their performances. 'Splendor in the Grass' received positive reviews from both critics and audiences. Among its multiple nominations, the film went on to win the Oscar for "Best Writing, Story and Screenplay – Written Directly for the Screen".
Read More: Movies Like The Graduate
3. Blue is the Warmest Colour (2013)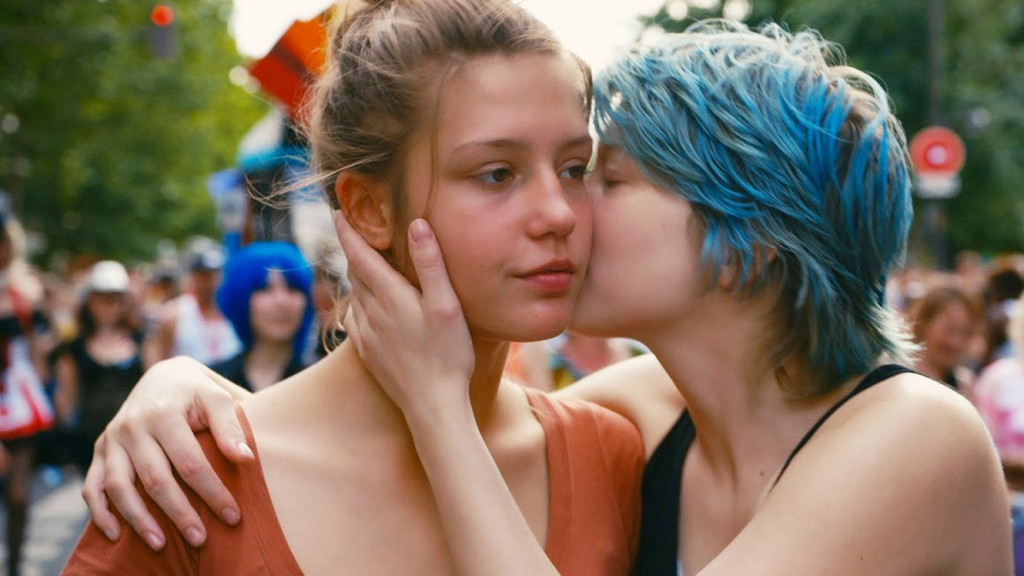 Adapted from writer and illustrator Julie Maroh's graphic novel 'Blue is the Warmest Colour', published in 2010, this French romance film is the story of Adèle, essayed by Adèle Exarchopoulos, a young girl in France who suddenly discovers her suppressed desire, passion and freedom when she meets an aspiring painter Emma, played by Léa Seydoux . The narrative then chronicles their budding relationship from Adele's high school years to her early adult life and ultimately her career as a school teacher.
'Blue is the Warmest Colour' received high praise for its detailed, intimate exploration of youth, desires and sexuality. The film did receive some criticism though, for its sexual themes as it featured graphic nudity and several intimate scenes. However, no controversy could hamper the film's brilliance. 'Blue is the Warmest Colour' was showered with quite a number of prestigious accolades, including the Palme d'Or and the FIPRESCI Prize at the Cannes Film Festival, the Foreign Language Film of the Year at the London Film Critics' Circle, to name a few.
Read More: Movies Like Blue is the Warmest Color
2. Rebel Without a Cause (1955)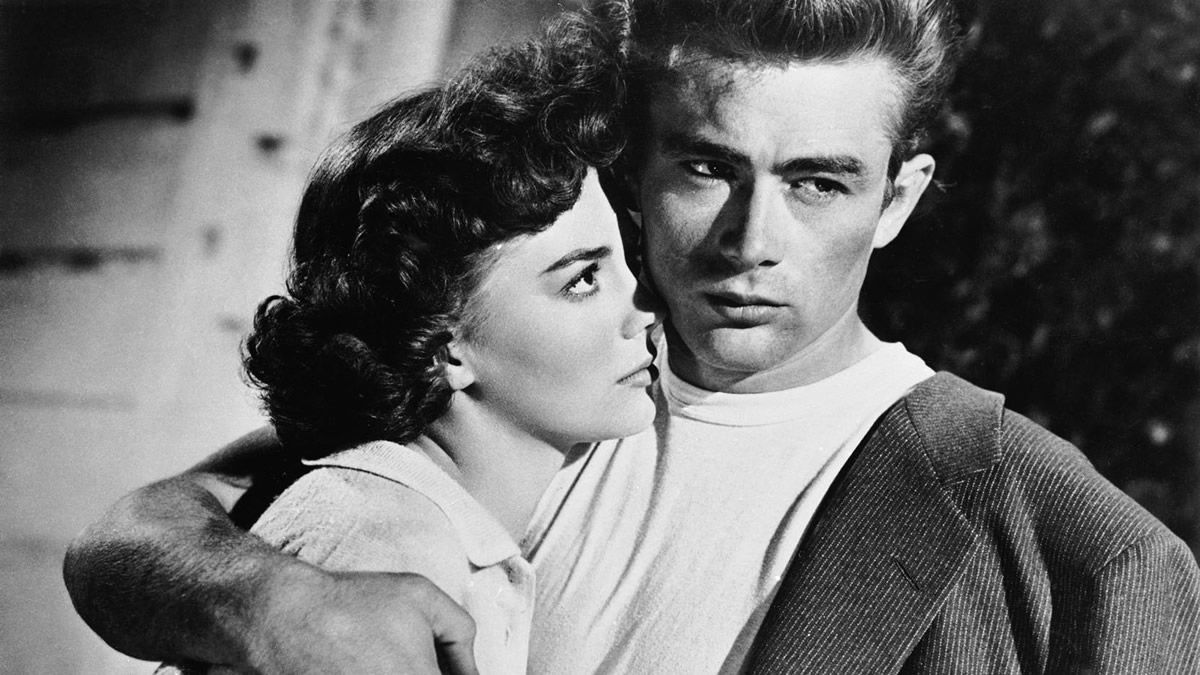 Directed by Nicholas Ray, 'Rebel Without a Cause' is a drama following Jim Stark, an unruly young man with a troubled past who arrives in a new town where he makes good friends and bad enemies. Starring James Dean as the rebel, the film propelled the actor into stardom. The narrative does very well in encapsulating the inherent anger and fury and executes the violence, brutality and the commotion with precision. The collective work by the crew of the film earned it a couple of nominations, including three Academy Award nominations, one Golden Globe nomination and two BAFTA Award nominations, to name a few. In addition, 'Rebel without a Cause' was also selected in Library of Congress's National Film Registry in 1990, therefore establishing its legacy.
Read More: Movies Like Citizen Kane
1. The Last Picture Show (1971)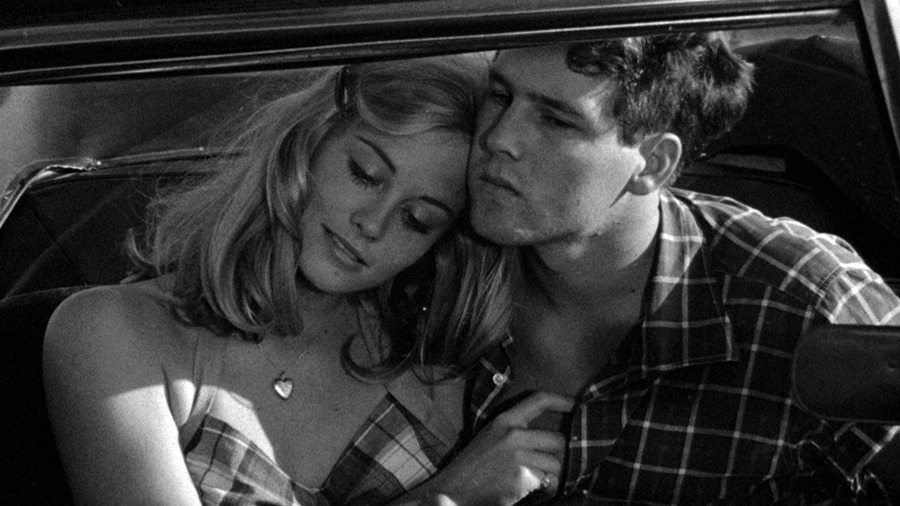 Adapted from Larry McMurtry's book of the same name, which was published in 1986, 'The Last Picture Show' is set in 1951 in a small town in Texas, and follows Sonny Crawford, essayed by Timothy Bottoms and his friend Duane Jackson, played by Jeff Bridges, who come of age in a town which has stagnated in terms of culture and economy. Directed by Peter Bogdanovich and co-written by Bogdanovich and McMurtry, the film has often been cited by many as one of the greatest of all time. The narrative is adroitly constructed to merge the genre of coming of age with social commentary, a factor which makes 'The Last Picture Show' more than just a film about teenagers. The movie is considered to be one of the best works of 1971, with film critics such as Roger Ebert, Vincent Canby and Gene Siskel endorsing its brilliance.
Read More: Movies Like Sleepy Hollow