Now that festive season is about to begin, Netflix has a long list of Christmas-y movies that will make your winters happier. But along with that, in the month of November, the streaming platform will also release a whole lot of Original content that is primarily focused on several different demographics. From gritty German thrillers to political J-Dramas to disturbingly graphic true-crime docuseries, November 2019 has something for everyone. So to make your winter binge a lot more fun, here's the list of all new TV shows that will premiere on Netflix in November 2019.
22. Hache (November 1, 2019)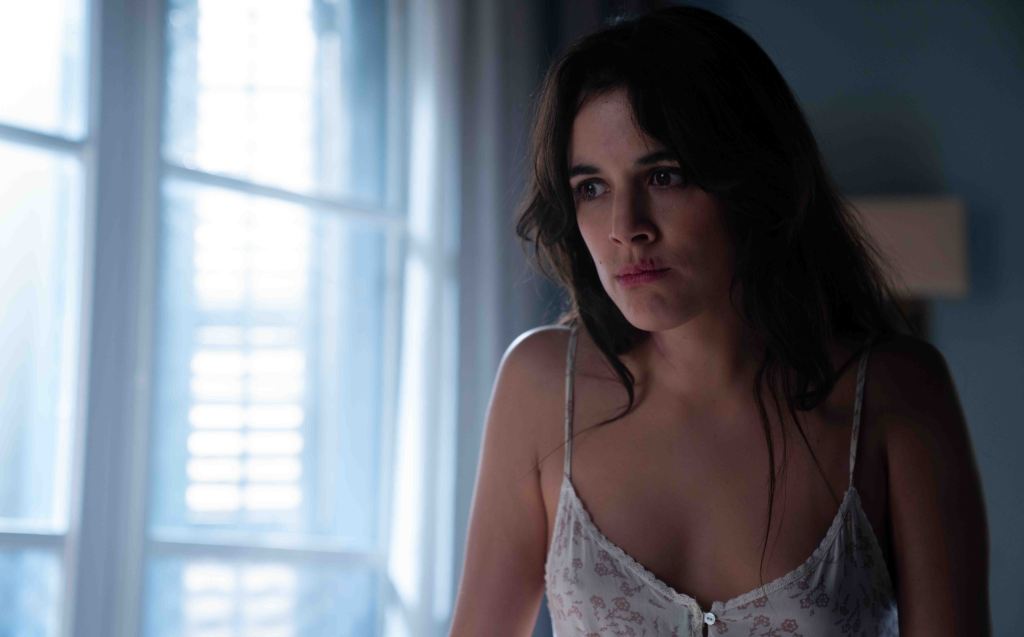 'Hache' is an upcoming Spanish language show that centers a prostitute, Helena (Adriana Ugarte), who steps in the dangerous world of drugs and crime after she gains the trust of a leading drug cartel—Malpica (Javier Rey). Set in 1960s Barcelona, 'Hache' follows Helena's journey in an unforgiving world as she slowly rises in ranks along with her lover. 'Money Heist', with its powerful production value, paved the way for other non-English-language shows after being widely acclaimed. Loosely based on real-life events, 'Hache' is the fifth Spanish original that is being featured on the streaming service.
21. Hello Ninja (November 1, 2019)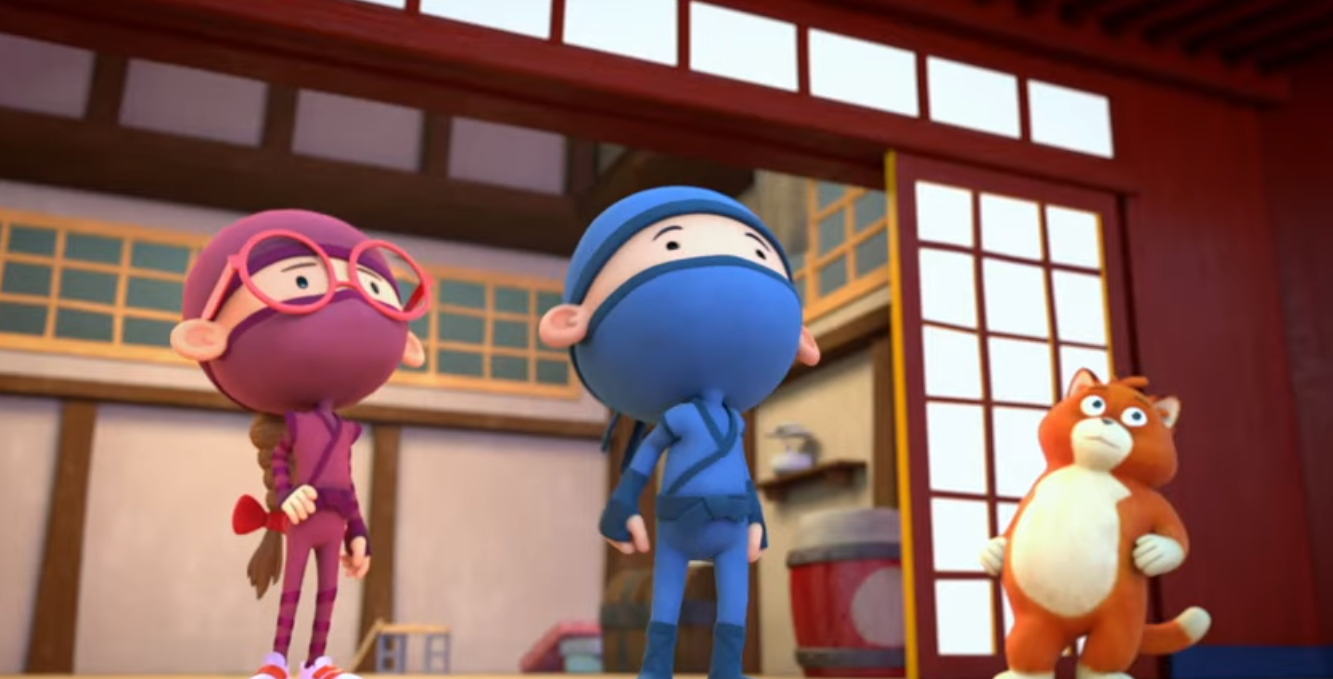 Best friends, Wesley and Georgia, who are seemingly two ordinary kids, become extraordinary ninjas when they join their hands together and announce "Hello Ninja". Along with their sidekick cat, Pretzel, the two of them enter a distant magical land where they further hone their supernatural abilities and fight evil forces to protect all the innocent beings who reside there.
20. We Are The Wave (November 1, 2019)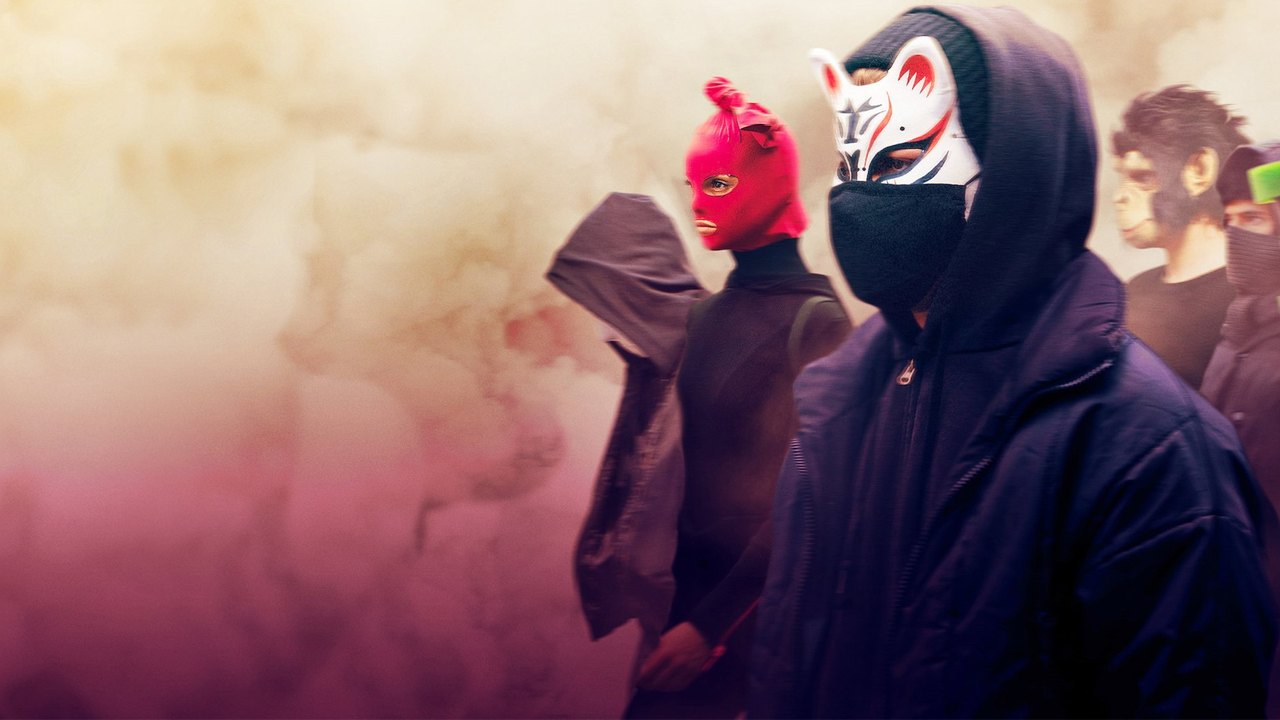 Netflix has been constantly upgrading itself in context with the worldwide market and since the global success of the gritty and twisted German sci-fi series 'Dark', the platform has not been holding itself back from expanding its catalog of binge-worthy German shows. Loosely based on a novel by Morton Rhue, 'We Are the Wave', with its focus on anarchism, brings a story that revolves around a group of infuriated teenagers who start a revolution against the establishment. But soon, the word about their motives catches up with other like-minded youngsters and what started off as a peaceful protest, gains momentum and turns into something much bigger. With the stakes much higher now, will this revolution fulfill the initial purpose of the group or will it further expand beyond the wildest imagination of the ones involved in it?
19. The Devil Next Door (November 4, 2019)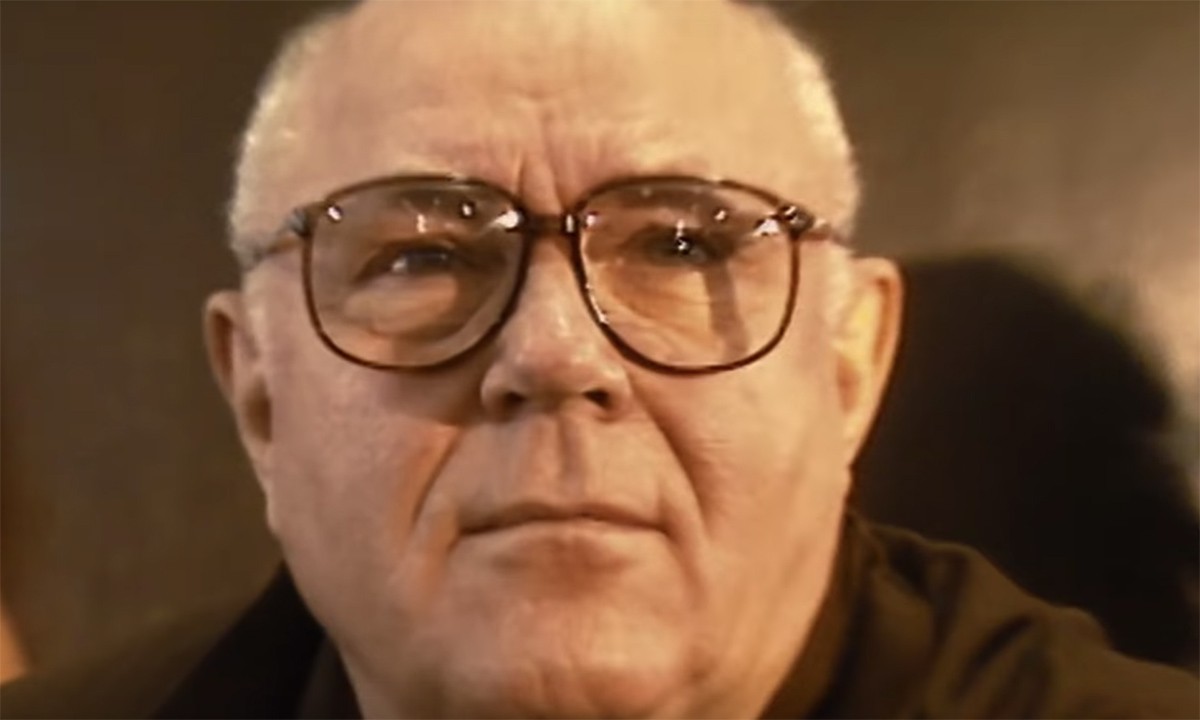 From 'Making of Murderer' to 'The Keepers' to 'Evil Genius', Netflix has come out with some of the best true-crime docuseries. 'The Devil Next Door' is next inline and it brings light on the story of a Nazi war criminal who resided in Cleveland for a very long time. John Demjanjuk, a retired Ukrainian-American autoworker, is accused of being of the most ruthless guards of the concentration camps during the Holocaust. Referred to as "Ivan the Terrible" back in the day, he was known for being a merciless torturer who would often cut off organs of his victims without flinching. As the dark history of war is unveiled and several Holocaust survivors identify the man as Ivan, his American dream is shattered and he is forced to stand trial to repent for his sins against humanity.
18. Scams (November 6, 2019)
Starring Yosuke Sugino and Tomoya Maeno, 'Scams' is a gritty upcoming Japanese crime drama that centers a young man who is hit hard by the Lehman shock. In an attempt to keep his head above the water, he is forced to get involved in a phone scam operation where he gets deeply entangled with the brutal underworld. Despite being a little limited in number, Netflix has some excellent binge-worthy J-dramas and from the looks of it, 'Scams' seems like another promising addition to its brilliant collection of subtitled Japanese series.
17. Green Eggs and Ham (November 8, 2019)
'Green Eggs and Ham' is based on a children's book by Dr. Seuss which goes by the same name. It follows the story of an inventor named Guy-Am-I and his friend, Sam-I-Am, who head out on a quest across the country to save an endangered animal. As they plunge deeper into their adventure of a lifetime, they make a lot of new friends along the way and also learn a thing or two about their own relationship.
16. Chief of Staff (November 11, 2019)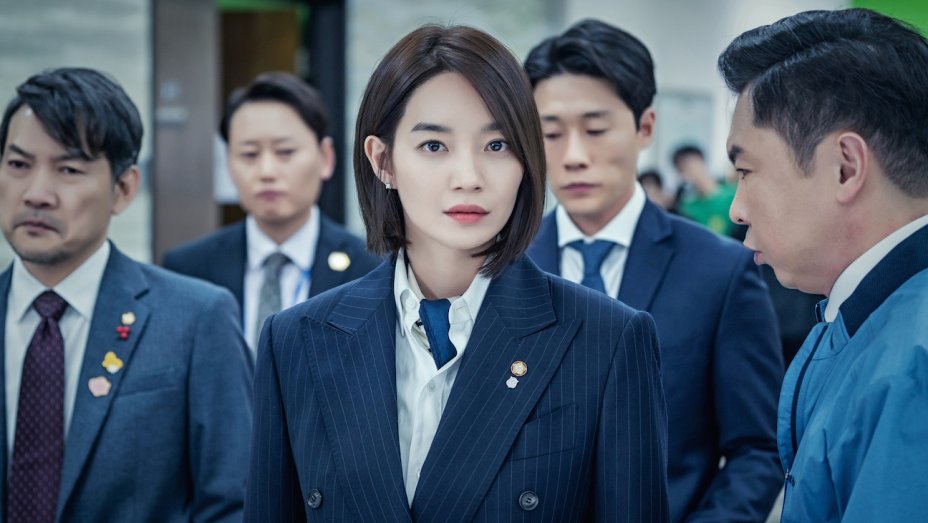 Focusing on South Korea's legislative branch, 'Chief of Staff' is an upcoming political Korean Drama which stars veteran actors Lee Jung-jae and Shin Min-ah. By highlighting its weakness, the series brings light on the politicking of South Korea's National Assembly. Jang Tae-joon, the main protagonist, is the Chief of Staff for a National Assemblyman named Song Hee-seob. Using his past experience as a policeman to his advantage, he carries out all the "dirty work" by working out miracles for the man he works for. But Jang may not be as loyal as he may seem and his hunger for more political power drives him to stray away from his initial party line. With grave character developments and compelling political conflicts, 'Chief of Staff' is a must-watch for all political junkies out there.
15. Maradona in Mexico (November 13, 2019)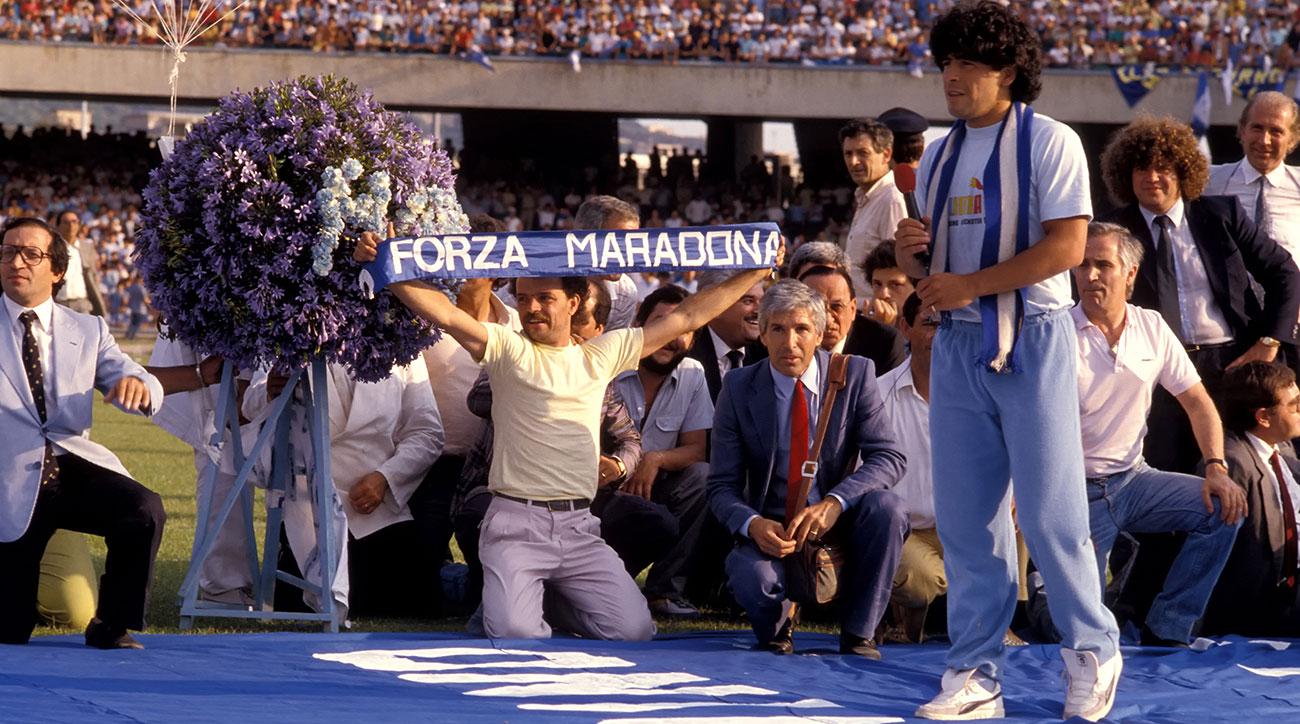 Maradona is considered to be one of the greatest soccer players of all time and in the past, several documentaries have highlighted the ups and downs of his sports career. The new Netflix docuseries, titled 'Maradona in Mexico', shows how the football star saved the local team of Culiacan, the Dorados. While most films focus on his arguably successful football career, this documentary recounts some very recent events of his life where he coached the team of a city that just happens to be right in the middle of the Sinaloa Cartel territory.
14. The Club (November 15, 2019)
A group of rich spoiled kids set out to live a life full of freedom and sell ecstasy to live the life of their dreams. But their lulling reality soon comes to an end when, for obvious reasons, the law and their own families starting catching up with them. More often than not, teenagers rely on instant gratification and forget all about the longterm consequences of their actions. TV shows like 'The Club' offer a stark depiction of what truly goes on in the minds of most young adults who are even willing to defy the law for a brief stint of joy.
13. I'm With the Band: Nasty Cherry (November 15, 2019)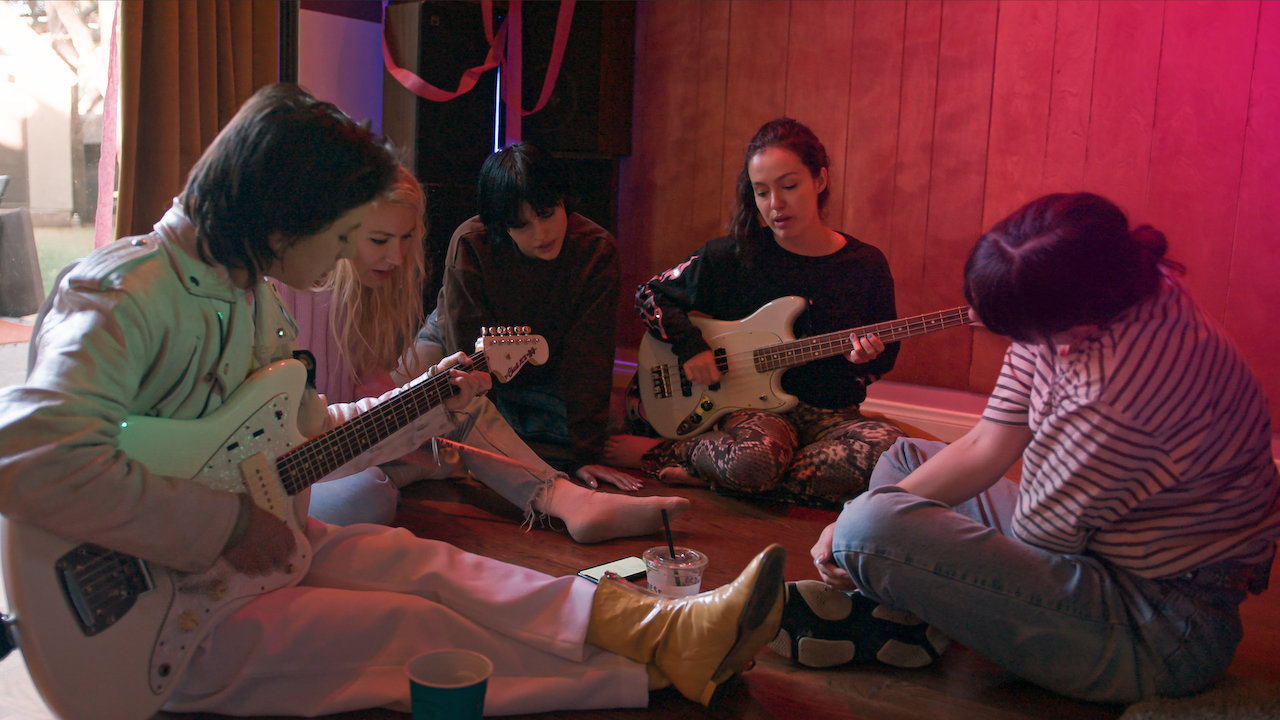 'I'm With the Band: Nasty Cherry' documents the origins of Charli XCX's glam-punk band and traces their journeys starting from their very first performance to their debut album to their endless practice sessions. While the series will dramatize their struggles to achieve their dreams, it will also portray how new age music is heavily driven by the world of digitization. Storming their Instagram feeds with live updates, the girls of Nasty Cherry will embark on a journey towards fame.
12. There is No Time for Shame (November 19, 2019)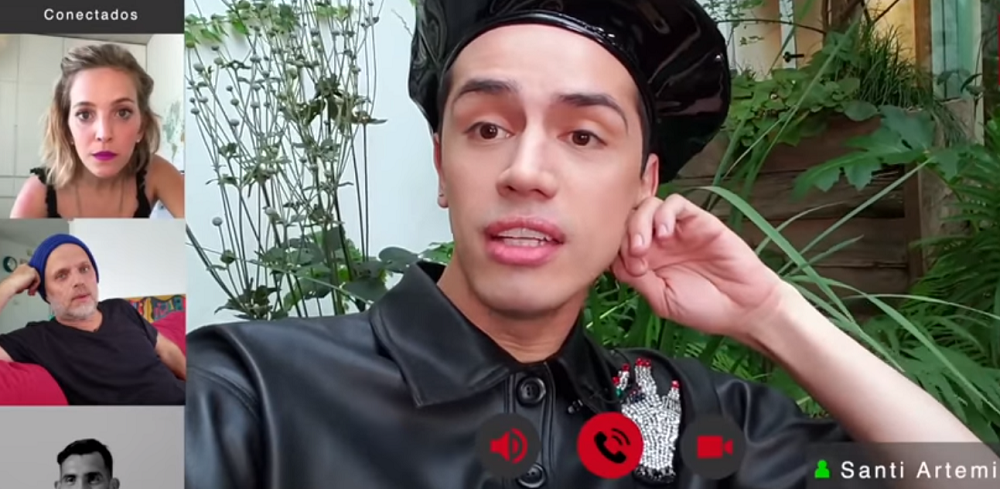 Since the very inception of lifestyle-based entertainment, fashion and television have gone hand in hand. In the past, several TV shows have portrayed the competitive yet glamorized customs of the world's top designers and artists. 'No hay tiempo para la verguenza', translated as 'There is No Time for Shame', is another reality documentary that follows the life of Santiago Artemis who is known to be one of the most luxurious and avant-garde fashion designers of our time.
11. Mortel (November 21, 2019)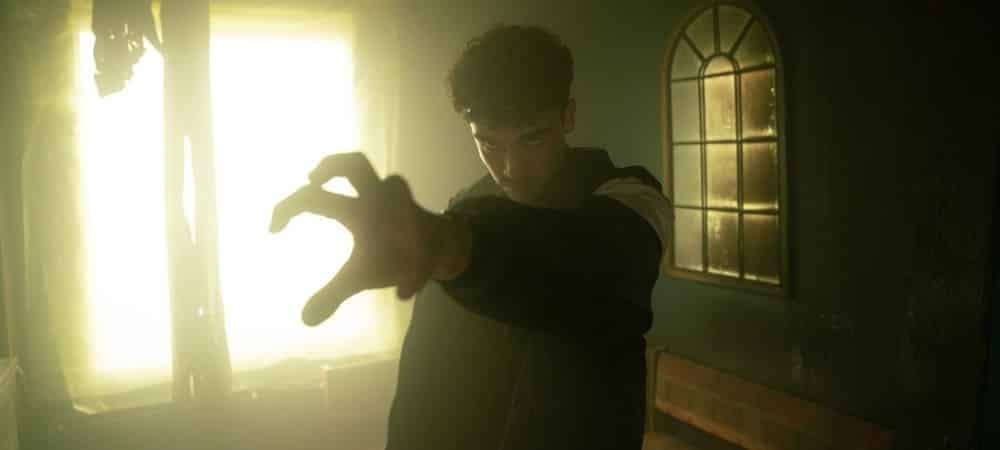 'Mortel' is an upcoming supernatural teen drama that revolves around misfits Sofiane, Victor and Luisa who cross paths after being delegated by a very powerful voodoo spirit. After being granted supernatural abilities, the three of them embark on a quest to find Sofiane's brother's murderer and kill him. Lately, with TV shows like 'Raising Dion' and 'Impulse', the western streaming giants have been constantly churning out new offbeat content in the heavily popular superhero genre. 'Mortel' is again a French series that offers something familiar with a few twists and turns of its own.
10. Dino Girl Gauko (November 22, 2019)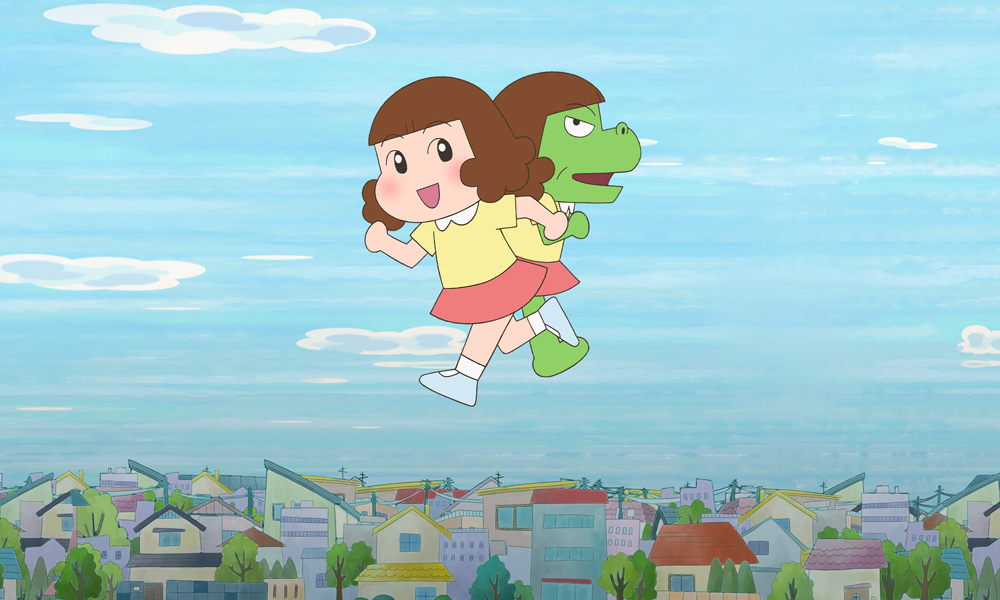 Along with the wide array of TV shows that are premiered on Netflix every year, the platform has also been crafting out space for some diverse animated series. From uncanny anime like 'Aggretsuko' to some deeply captivating series like 'Bojack Horseman', Netflix has it all. Coming from the creator of 'Shin Chan', 'Dino Girl Gauko' is another upcoming animated series that revolves around a young girl who turns into a giant fire-breathing dragon when she's upset.
9. Dolly Parton's Heartstrings (November 22, 2019)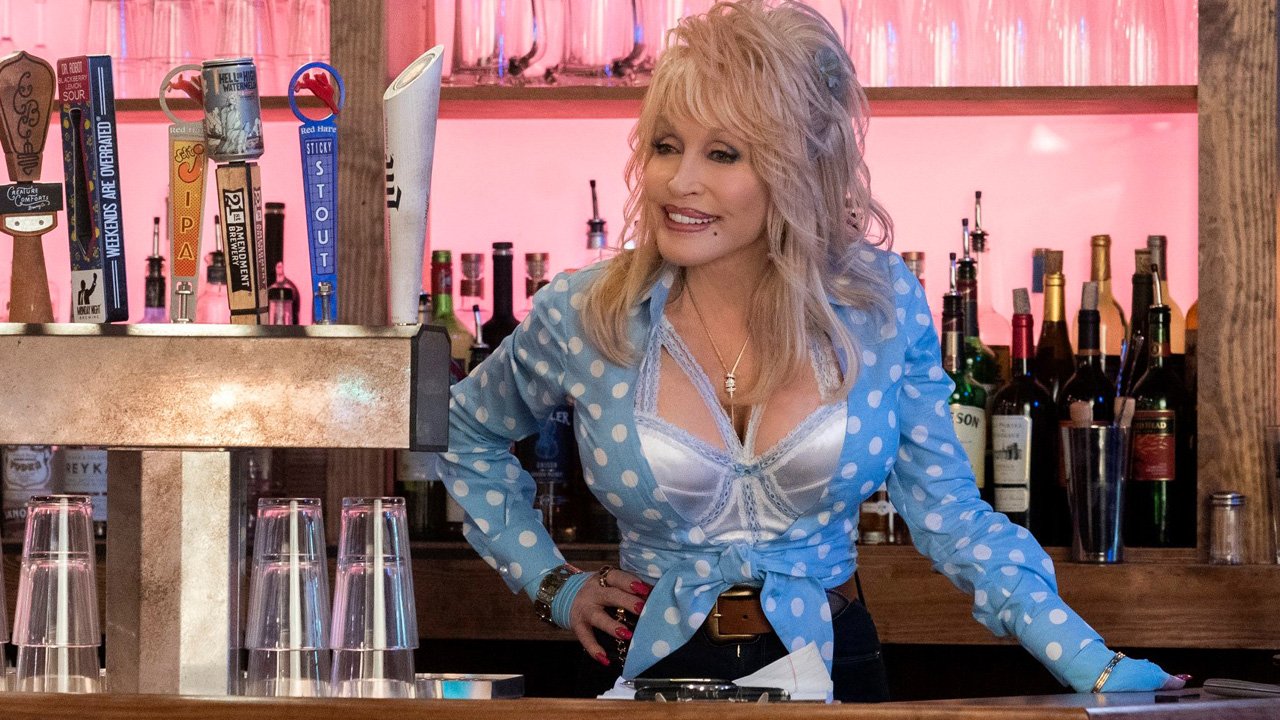 Dolly Parton's catalog of music varies from bluegrass to country to pure pop music. Depending on one's taste her music has something for everyone. Netflix's new original anthology series, titled 'Dolly Parton's Heartstrings', acts as a reminiscent of all the memories and stories that inspired the singer to create some of her most beloved songs. Each of these stories offers something unique and is back up by new and classic Dolly Parton songs that very well fit in with the themes of their respective stories.
8. Narcoworld: Dope Stories (November 22, 2019)
From gripping gritty documentaries to critically acclaimed TV shows like 'Breaking Bad', Netflix has offered varying perspectives on drug-themed movies and TV shows. 'Narcoworld: Dope Stories' is an upcoming docuseries explores all the different aspects of the whole drug smuggling business by taking you on a bracing journey through all the brutal locales in the US, Brazil, U.K and France that are the leading piers of the current narcotics scene.
7. Nobody's Looking (November 22, 2019)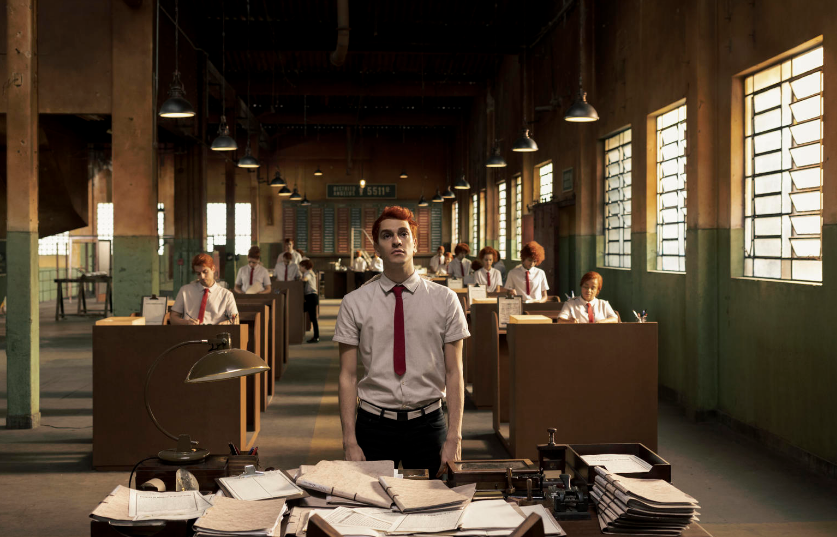 'Nobody's Looking' centers a rebellious spirit named Uli who is rather naive to the Angelus System. But after going completely rogue, the Guardian angel makes several astounding discoveries that change his entire perception of the world and how it is run.
6. Singapore Social (November 22, 2019)
With 'Singapore Social', Netflix is trying to enter a fairly new domain by dwelling into the lives of young Singaporeans who try to flout all the expectations that are held against them as they plunge into new lives that involve crucial decisions related to career, relationships and marriage.
5. Broken (November 27, 2019)
Every single day, as consumers, we are bombarded with several commercial messages that, in one way or the other, affect our lives in the modern world. Netflix's new investigative documentary explores how the present world of marketing is full of deceitful advertisers who cyclically exploit the trust of their customers. This documentary, which will expose the intrusive and manipulative realities of modern consumerism, will indeed be a major eye-opener for everyone.
4. Levius (November 28, 2019)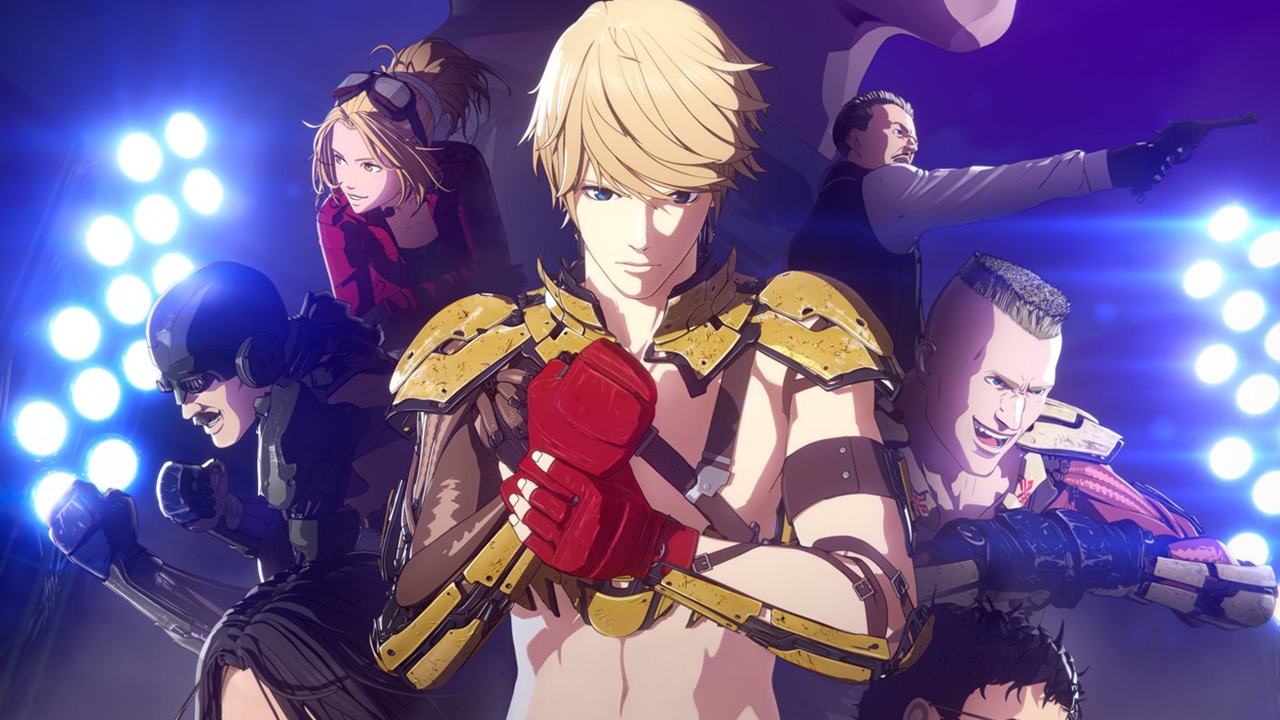 Set in a semi-dystopian landscape, 'Levius' is an anime series that has some striking similarities with 'Megalo Box'. In the aftermath of a world that has been completely destroyed by war, the only thing keeps young men afloat is cyborg boxing. But unlike the others, who solely fight for winning, the protagonist carries the weight of past on his heavy shoulders and only fights for survival. Based on a hit manga by Haruhisa Nakata, 'Levius', along with its obvious mecha action, will also bring some emotional depth to the table. From its trailer, if not anything else, 'Levius' surely seems like an aesthetically pleasing show that should be on top of every anime lover's watch list.
3. Merry Happy Whatever (November 28, 2019)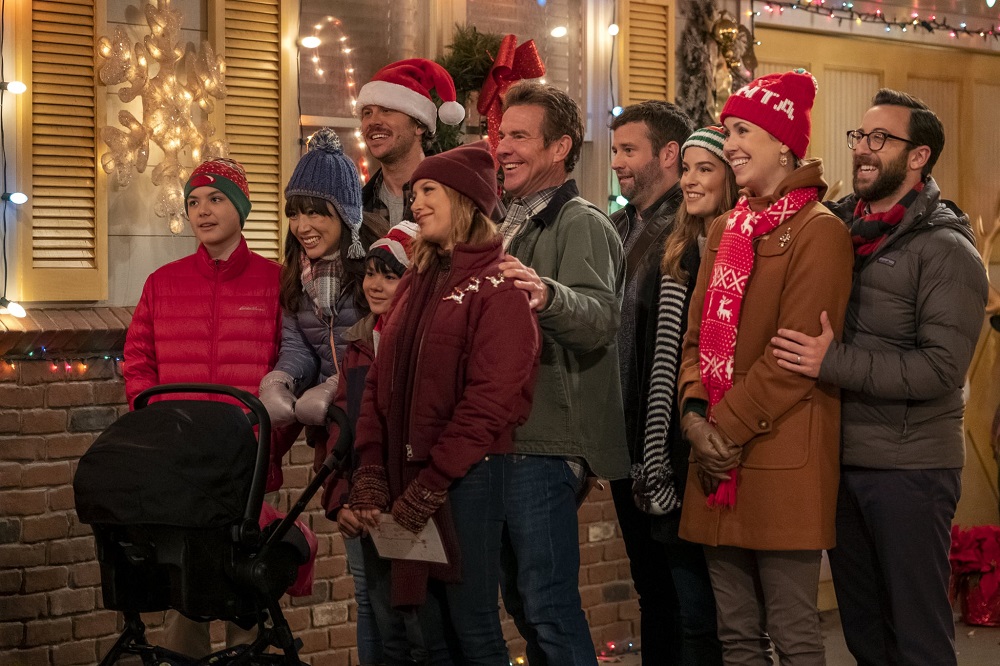 Along with all the amazing festive movies that will premiere on Netflix this season, 'Merry Happy Whatever' is another holiday-themed comedy series that has been produced by Tucker Cawley ('Everybody Hates Raymond'). Dennis Quaid plays the role of Don Quinn who struggles to balance the demands of his family with his own peace when his daughter shows up for Christmas along with her new boyfriend. The series will probably be an anthology where the first season will revolve around Christmas and the ones that will follow will feature other stories about other holidays.
2. Mytho (November 28, 2019)
'Mytho' is a French comedy-drama that tells the story of a devoted mother and wife named Elvira. Her whole life revolves around her children but she often feels suffocated by how transparent she is with her family all the time. Then comes a day when she finally gives in to the temptation of lying and pretends to be gravely ill after she finds out that her husband is having an affair. Will this lead her to something better or will it make her life even more complicated?
Read More: All Movies Coming Out in November
1. The Movies That Made Us (November 29, 2019)
A lot of times, certain movies evoke such a sensational response from an entire generation that people start labeling them as movies that very well "define us". Netflix Original 'The Movies that Made Us' looks back at all the blockbusters that resonated with masses and dwells deep inside the lives of the actors, directors and other insiders who were involved in shaping up the future of these.
Read More: All New Movies Coming to Netflix in November