Animated movies are absolute products of delight and unbridled joy, that much has always been clear to the likes of us who have ever ventured into the movies paying to look at computer generated creatures of fantasy breathe living emotions into the most morose of thoughts and musings, and the most absurd of concepts. Take for example, the extremely well done Pixar movie 'Inside Out' that personified emotions and put a unique spin on the happenings inside a human brain.
The point that I am trying to make with this prologue brings me straight to the Dreamworks movie and the subject of this discussion, 'Trolls', based on Troll Dolls created by Thomas Dam, and is just as delightful and joyful as I stated in the opening line for this write-up. The film is the all singing, all dancing kind with jokes and gags and fervent happenings coming at you with lightning speed, and hence is bound to appeal to the younger audiences relatively, but more than that, 'Trolls ' excels with its use of colour. It's almost a given by now: I haven't seen a single animated movie that is devoid of blasts of colour or lacks visual character. 'Trolls', however, has its colour palette on a completely different level though: it is dazzling to say the least that I can. It's like every fluorescent colour was deliberately picked up and cranked up a notch. Through this virtue alone, 'Trolls' instantly finds a place among the seemingly insurmountable pantheon of outstanding animation films.
Needless to say, I was wanting a sequel to happen, and from only initial looks at it, the sequel is looking to be fun and better than anything I could have imagined. Now coming to movie business that actually matters. Made on a sizeable budget of $125 Million, the 'Trolls' movie proved to be a major success for Dreamworks in a dire time, bringing in $346 Million in global revenue. There was an almost unanimous vote even then that a sequel would most definitely be happening, but the way this seems to have shaped up by now truly expands its world and scope manifold: six times to be precise! Here is everything that we currently know about the much awaited sequel.
Trolls: World Tour Plot: What is it about?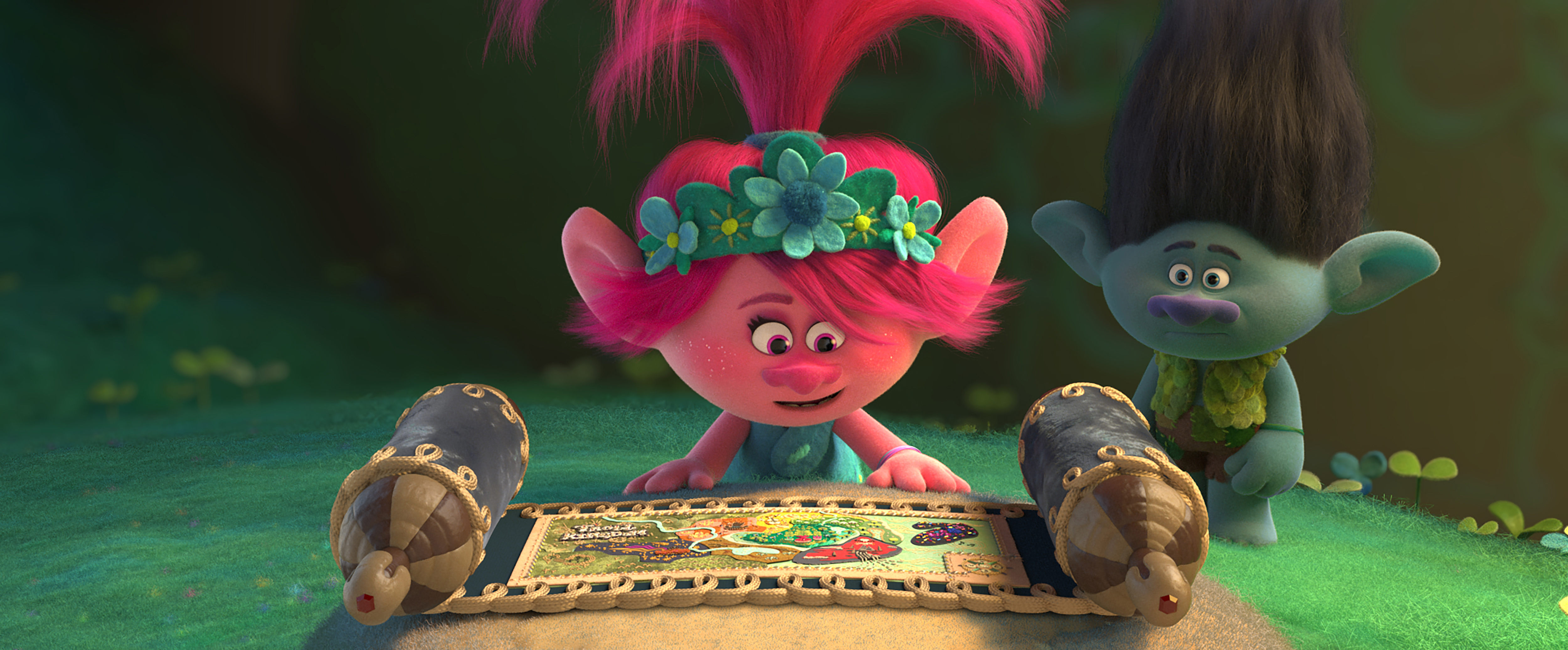 One look at the trailer and it is clear aplenty that the makers' intention is to expand the world of the trolls, including many more tribes and their places of settlement across this fictional world, and with it, the kind of music that they make and listen to. For me, and especially for the way it all looks right now, it's a terrific concept, and it just looks like we are going to have a whole lot of new music coming our way after "Can't Stop the Feeling!" from the previous film had our hearts (and an Oscar nomination to its name as well).
Among the best things about this expansive world is that the major differentiator between the different troll tribes would be the music that they live by, with each tribe, their habitat, their clothes, and ways of living and talking influenced by one of six musical forms that they represent: among pop, rock, classical, funk, techno and country. I believe that it is all very well put together in the official synopsis that follows.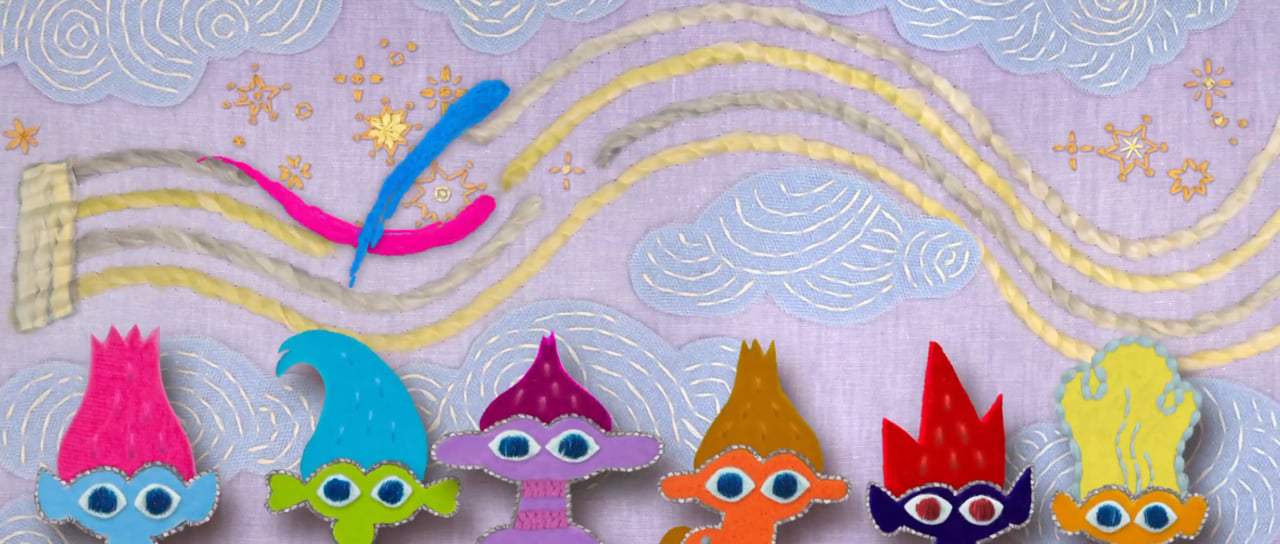 "Poppy and Branch discover that they are but one of six different Troll tribes scattered over six different lands, each devoted to a different form of music: Pop, Funk, Classical, Techno, Country and Rock. Their world is about to get a lot bigger, and a whole lot louder, as member of hard-rock royalty, Queen Barb, aided by her father King Thrash, wants to destroy all other kinds of music to let rock reign supreme. With the fate of the world at stake, Poppy and Branch, along with their friends Biggie, Chenille, Satin, Cooper and Guy Diamond set out to visit all the other lands to unify the Trolls in harmony against Barb, who's looking to upstage them all."Trailer Decode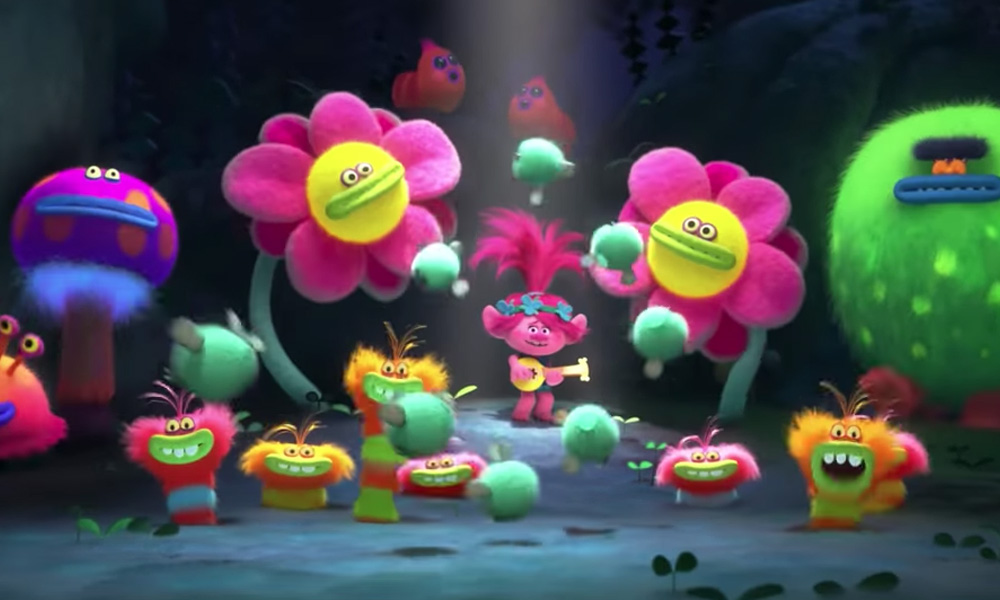 Now I am not looking to stereotype or generalise but animated movies have hardly proved to be cerebral affairs: they are better left to pander to the imaginative senses of the audience and maybe tickle a funny bone or two along the way. In that, I have mostly found animated films to be the most telling of their plot save a few important twists or major plot resolutions through their trailer itself, and 'Trolls: World Tour' is no exception at all. I recently came across a thread that quite uncannily compared the premise of 'Trolls: World Tour' to that of 'Avengers: Infinity War', but with strings instead of infinity stones, and I came to thank the internet enough for its existence.
The trailer begins with Poppy singing about merrily when her song is interrupted by the emergence of the film's obvious antagonist in Barb, who is seen playing a blaring electronic guitar. Befuddled, when she asks about her, she is told that there were more trolls living in different parts of their fictional world, each devoted to a different kind of music, and that they belonged to the pop kind, while Barb belonged to the Rock fraternity. She is told about each of the tribe's ancestors crafting a magical string representing a different kind of music that is safeguarded by each tribe at their place of residence. It is easy to deduce that Barb is a musical megalomaniac of sorts and is hell-bent on acquiring all six strings, in an effort to combine them on his guitar for her pursuit of musical dominion over the troll world. Naturally, Poppy and Branch rally against her as Poppy vows to unite all the other tribes against Barb and her mission to, as she puts it, "destroy all music, except Rock".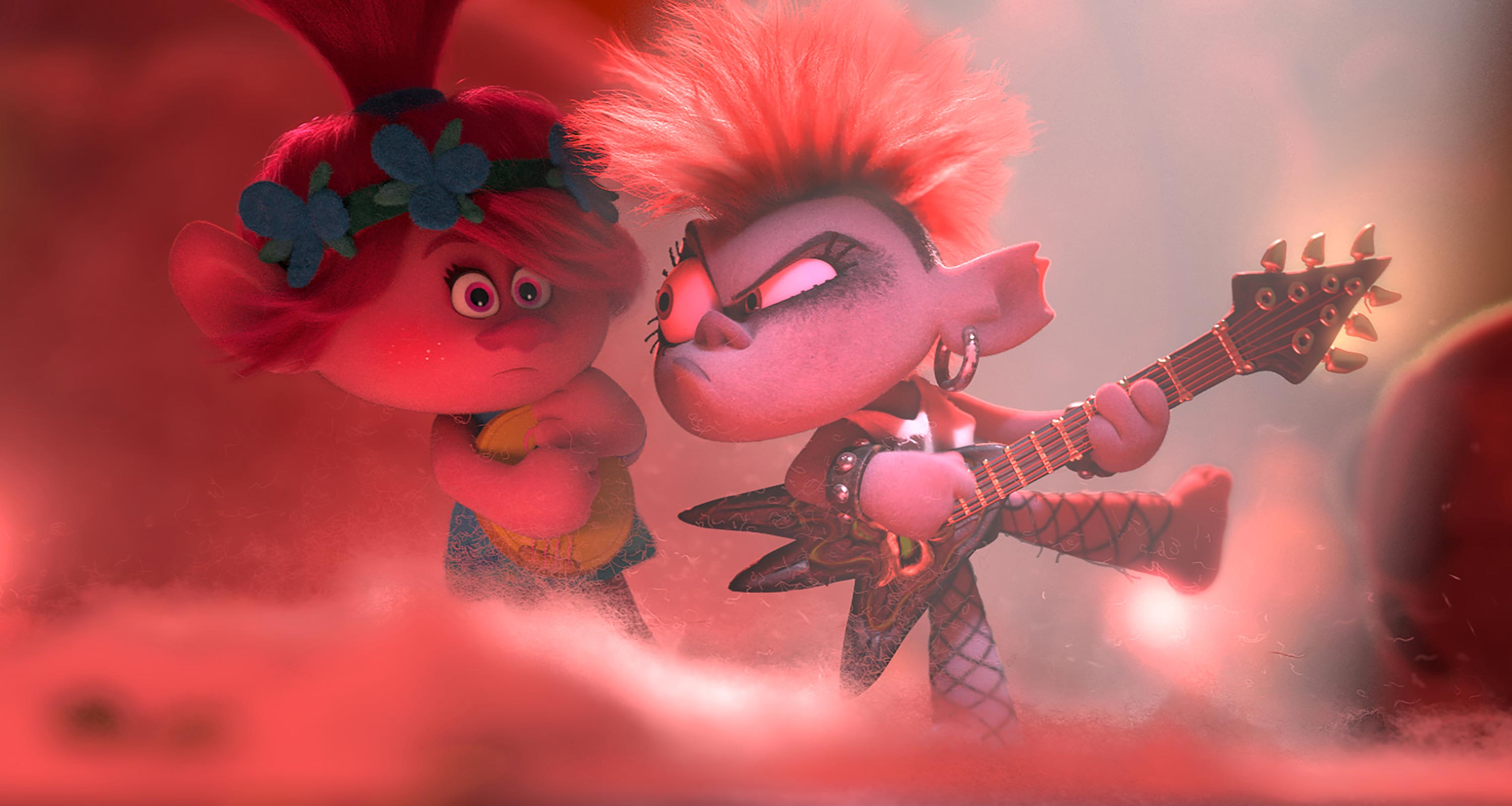 The trailer tells us that things are going to be slightly bent in the favour of Barb from the beginning who is shown collecting the string from the Techno people already, and I have to say, hilariously enough but the Thanos comparisons stand. All of this will lead up to an inevitable conclusion that I can state right now, but well, we all know that the fun, especially with animated movies is the colourful journey that we are going to undertake with Poppy and Branch in their cross-country efforts to reunite the musical tribes in Troll-world.
Trolls: World Tour Cast: Who is in it?
The trailer reveals a host of returning characters and a significant number of new ones, which was given provided that the sequel looks to expand upon the fictional world introduced in 'Trolls', now revealed to only be a small part of the overall scheme of things. Coming to the cast, Anna Kendrick returns as the whole-soul of the film: Queen Poppy, her voice and demeanour perfectly complementing the character.
The same may be said for Justin Timberlake as King Branch, among others including Ester Dean as Legsly, Icona Pop as Satin and Chenille, Kunal Nayyar as Guy Diamond, Kenan Thompson as Tiny Diamond, Ron Funches as Cooper, James Corden as Biggie, Anthony Ramos as King Trollex, Gustavo Dudamel as Trollzart, Ozzy Osbourne as Thrash, Karan Soni as Riff, Rachel Bloom as Barb, Jamie Dornan as Chaz, Kelly Clarkson as Delta Dawn, Sam Rockwell as Hickory, Flula Borg as Dickory, George Clinton as King Quincy, Mary J. Blige as Queen Essence, Anderson .Paak as Prince D, J Balvin as Tresillo, Chance the Rapper in an undisclosed role and Charlyne Yi as Pennywhistle. Additionally, podcasters Justin, Travis and Griffin McElroy, popularly known as the McElroy brothers will be making appearances following a successful campaign that the brothers did for voice roles in the film.
Trolls: World Tour Crew: Who is behind it?
The film has been directed by Walt Dohm and David P. Smith, and written by an extensively talented row of writers including Jonathan Aibel and Glenn Berger from the previous film, along with Jonathan Goldstein, John Francis Daley and Erica Rivinoja. 'Trolls: World Tour' will be produced by Dreamworks animation studios and is touted to be their 38th film. The film will be distributed by Dreamworks studios new parent company, Universal Pictures, which is also home to the Minions.
Trolls: World Tour Release Date: When will it premiere?
'Trolls: World Tour' is all set for an April 17, 2020 release date in the United States to be followed by release in international markets.
Trailer
Here is the colourful, musical trailer for 'Trolls: World Tour'. Check it out!
Read More in Movie Previews: Angry Birds Movie | Moana | Kung Fu Panda