That the animation industry is virtually owned by Disney and Pixar, even today, is no secret. Franchises and movies have come close but every time a Disney movie or especially one that has Pixar involved hits screens, it is celebration time for the audiences and especially the studio. Everything in sight is almost obliterated, such is their appeal, and I suspect 'Toy Story 4' to do just the same. However, come to think of it, even if Disney has its own brand value, it is animation movies that are all the rage and attract audiences to theatres in large numbers: the foremost reason for that, I believe, is that they allure the entire family, irrespective of theme or characters.
The only other notable properties in animation that I feel have come close to putting up an actual challenge to Disney are the extremely lucrative Minions for Universal and Illumination, and the 'Kung Fu Panda', 'How to Train Your Dragon', and 'Shrek' franchises for Dreamworks, with the first one admittedly having lost a lot of its steam and character after 'Kung Fu Panda 3', also being the lowest grossing film in the franchise.
However, looking at the trilogy as a whole, it has been nothing except a success story, jointly having grossed more than $1.7 Billion at the global box office. Seeing as though we don't currently have any other Wuxia films in the animated genre, and with the established success mantra, zany charm and effervescence of Jack Black as Po, the Panda Dragon Warrior, I definitely won't say no to a fourth one, and so won't the makers. The last one came out in 2016, and while I am sure that there is a lot of thinking happening behind the scenes, the studio and the makers have been remarkably quiet on this and there is little to no news on the development of a sequel, except that Jeffrey Katzenberg, the CEO of Dreamworks Animation, has stated that it is possible for the series to have three more sequels. Here is everything that we currently know of the reported sequel.
Kung Fu Panda 4 Plot: What can it be about?
The second film in the franchise, that is also definitely the best one for me, discreetly teased the events of the third one, with his father alive living in a hidden Panda village, and while the third one doesn't tease anything about the future and quite literally brings Po's story full circle as a warrior and a teacher, there is a lot of stuff to look forward to in the next one, making it all the more necessary that a fourth one happens. The third film ended quite satisfactorily showing Po heading back to the valley having vanquished Kai and mastered the ability of harnessing and using Chi, along with the mystical yin-yang staff that master Oogway bestows upon him from the spirit realm.
From here, one can expect that the story of the dragon warrior, the Furious Five, the panda village and the valley will all be seamlessly merged into one having a common path and destiny, but I also expect it to follow the franchise's pretty typical route of introducing a singular, all empowered villain from the rich cultural (and fictional) past of China in the film, putting him on a direct collision course with Po, along with revealing more about the obscured origins of the beloved Panda, of course, beyond what we know, that is. All of this is to be delivered with a hearty dose of signature humour and gorgeous, colourful animation that the films have come to be known for. It is currently very difficult to say how that pans out over three films.
A major clue for where the fourth one heads lies in the currently airing television series, 'Kung Fu Panda: Paws of Destiny', that is available to stream on Amazon Prime. Dreamworks went the MCU/'Agents of S.H.I.E.L.D' route with this one, directly continuing the story of Po right where it left off at the end of the third film, with Po mentoring a group of four panda kids from the village, who happen upon a mystical cave beneath the village and accidentally end up absorbing the chis of four powerful and ancient Kung Fu warriors known as the Four Constellations, namely the Blue Dragon, Black Tortoise, White Tiger and Red Phoenix.
The series also has an overarching threat that the saviour kids must now vanquish, leaving Po with the challenge of teaching them to utilise their powers. If and when the fourth one happens, as the third one set the path for Po to become a teacher, there is literally no better way to manifest that. However, owing to the clearly higher popularity of the films vis-à-vis the TV series, the makers will have to figure out a way to incorporate the four warrior kid pandas into the plot.
Kung Fu Panda 4 Cast: Who can be in it?
Po's character, and in essence Kung Fu Panda, is Jack Black in disguise; it's not only imperative that he return for his role, it's a given, provided the fourth one happens in good time. Also expect Angelina Jolie as Tigress; Bryan Cranston as Li Shan; Dustin Hoffman as Master Shifu; Lucy Liu as Master Viper; Jackie Chan as Master Monkey; Seth Rogen as Master Mantis; David Cross as Master Crane; James Hong as Mr. Ping; Kate Hudson as Mei Mei; and Randall Duk Kim as Grand Master Oogway, albeit probably only in a cameo to return to their indispensable roles for a fourth adventure.
Kung Fu Panda 4 Crew: Who can be behind it?
While Dreamworks is sure to be financing and making this one, it is yet unclear as to who will be put in the director's chair. My best guess would be Jennifer Yuh Nelson, who individually saw the second film in the franchise to success, also making it the highest grossing film by a female director for a long time before it was overtaken by 'Wonder Woman' in 2017, and co-directed the third one with Alessandro Carloni. One can also reasonably expect Jonathan Aibel and Glenn Berger to return in their capacities as screen and story writers for the fourth, having served the same roles on the existing trilogy. Hans Zimmer can also possibly be touted for a return to scoring for the film series a fourth time.
Kung Fu Panda 4 Release Date: When will it premiere?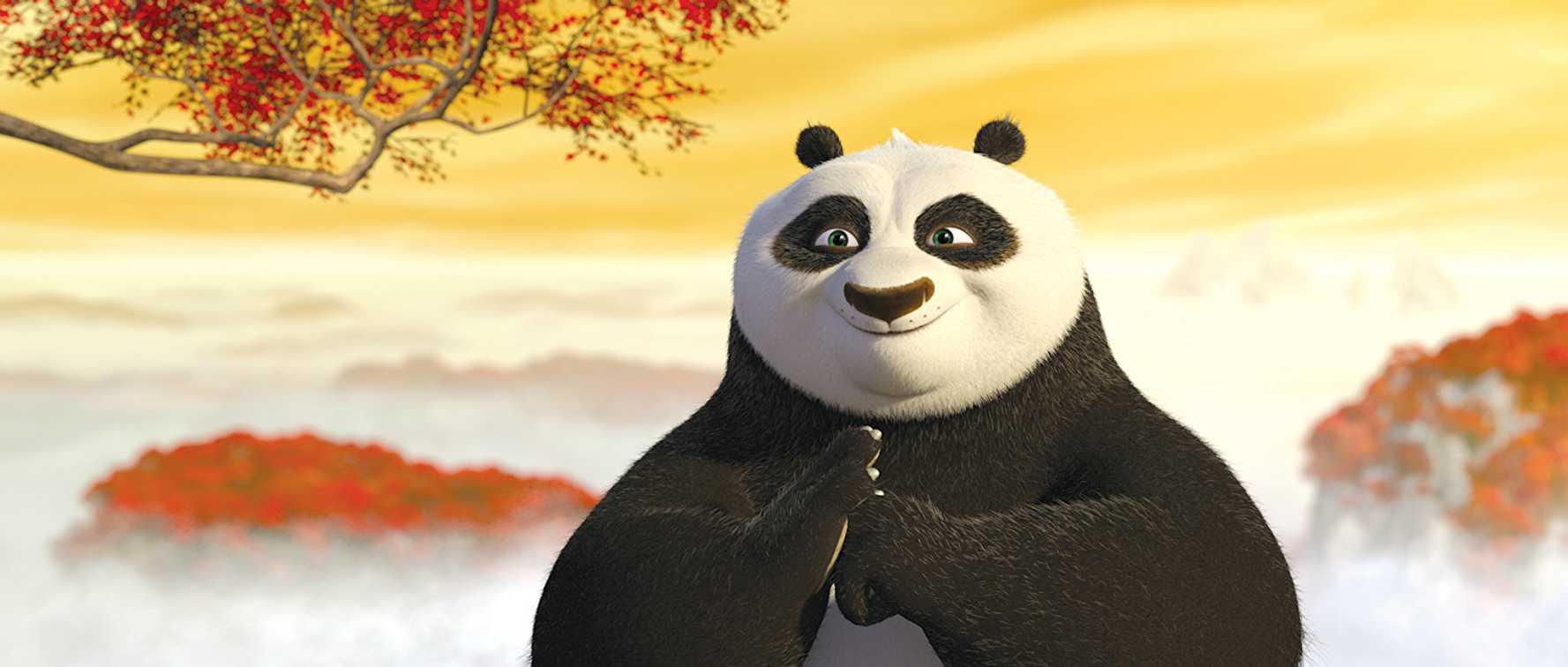 What I can currently tell is that it doesn't look like a very good time to talk about Dreamworks' upcoming films, since the studio recently had to lay off at least half of its employees following the under-performance of a number of its original properties. Dreamworks' new work plan will involve bringing down the average cost of production per movie from $145 Million to $120 Million, and focus on only two releases per year in order to maximise the creative output, something that is absolutely essential for animated movies to work.
It's being said that the major brunt of this announcement has been borne by two of its best performing franchises, 'Madagascar' and sadly enough, 'Kung Fu Panda' as well. Both of these beloved franchises had releases lined up for each of their respective fourth entries in 2018-19, but have since been indefinitely delayed to focus on 'Boss Baby', the already released 'How to Train Your Dragon 3' and a new 'Shrek' film. What will also be interesting to see is that since the threequel was distributed by 20th Century Fox that has now landed in Disney's lap, whether Dreamworks looks for a new possible distributor, or returns to Paramount.
While through all official reports and hypotheses, it is pretty obvious that we won't get to see another 'Kung Fu Panda' movie anytime soon, even while the animated series keep fans satiated, everyone knows it just won't be the same without the fourth film that has long been discussed and awaited by fans. While 'Legends of Awesomeness' and 'Paws of Destiny' handle the television front, a fourth one is an absolute necessity, and might I add, a definite probability as well.
So, here we go again. With the 'How to Train Your Dragon' trilogy wrapped up earlier this year, Dreamworks now HAS TO focus on its other animated original properties of which the 'Kung Fu Panda' films have been frontrunners. Considering everything, we cannot expect the film to be announced any time before next year, and that too, is a little bit on the optimistic side of things. In that scenario, we can only expect Kung Fu Panda 4 to release sometime in Q4 2021 or Q1 2022 — six years since the third 'Kung Fu Panda' film released. It's a long wait, but I hope that the fourth entry can live up to it.
Read More in Movies Previews: Moana | The Jungle Book | Toy Story