The rage that this game caused for mobile users has been unparalleled for a long, long time, at least until PUBG arrived on the scene and disrupted virtually every record and every addiction. However, for earlier phones, this was clearly the OG; so much so that in fact mobile factions were drawn to a simple divide that guided sales: phones that were able to support the game, and phones that couldn't. It really was as simple as that. A game that began as simply catapulting colorful birds with different abilities onto increasingly complex castles of pigs (!) to obliterate them within a limited number of hits quickly developed into a whole franchise, with the game moving away from its original platform to expand to PC and consoles, tons of merchandise and an animated film in 2016. There is even a 'Transformers' and a 'Star Wars' Angry Birds game, and they are exactly as they sound, ridiculously fun.
Coming back to the film, I sincerely consider that to be an achievement of sorts. Now, hear me out. What kind of a plot, character development, and leave alone genuine emotion could you draw from an app that double timed as a game? Much to their merit, the makers actually managed to create quite an entertaining film from a wafer thin premise, genuinely intriguing and immensely funny characters and the conversations around them, courtesy of a talented A-list voice cast. Sony animation, which recently saw unprecedented success and an Oscar with 'Spiderman: Into the Spiderverse', and its Finnish creator, Rovio entertainment, were quick enough to materialise a sequel especially after The 'Angry Birds' movie became the second highest grossing film based on a video game after 'Warcraft' (to be later taken over by 'Pokemon: Detective Pikachu' for #2).
The sequel is all set for an August release date and I can very safely say that all those who ventured into the theatre for the first one will find their way back to the theatres for a second one. Here is everything we know of the 'Angry Birds' sequel. Read all about it before it comes out soon!
Angry Birds 2 Plot: What is it about?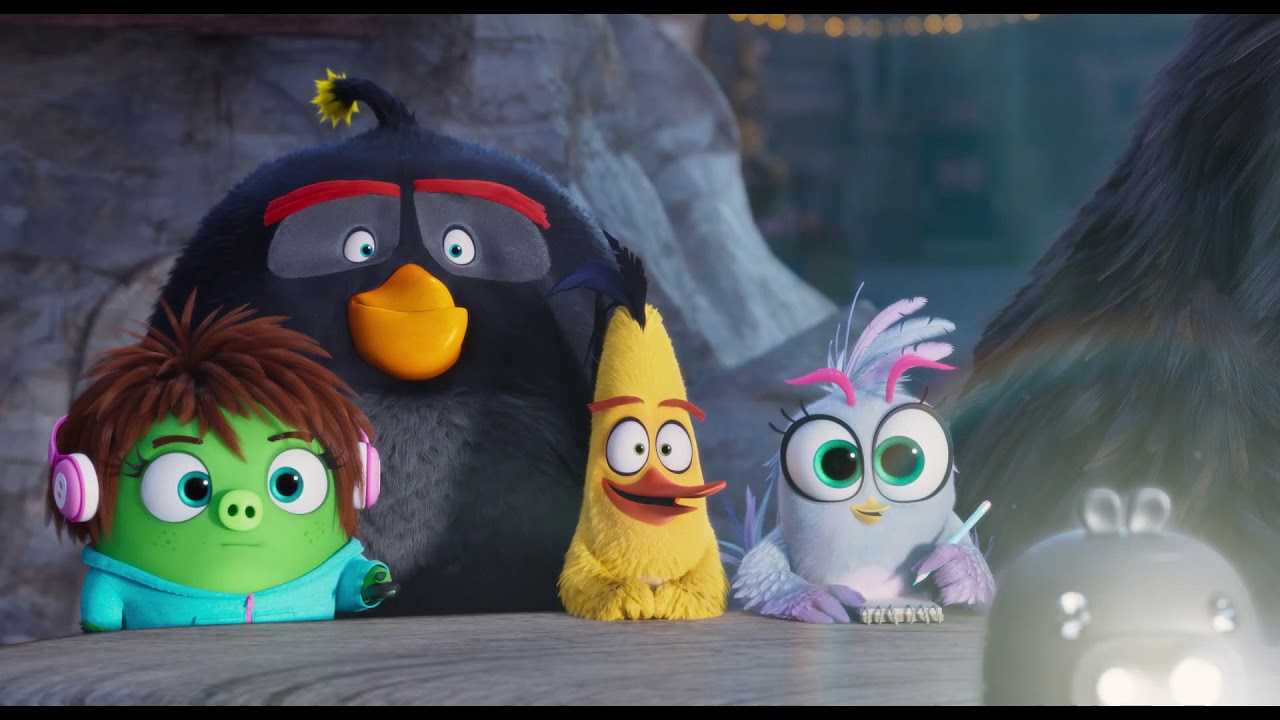 The poster itself gives out the main catch point of the sequel, and that is the birds and the piggies teaming up — "Frenemies", as they are calling it. To me it seems like the perfect setting for mining even more laughs than the first film. Frankly enough, the trailer for the second one seems to put that uneasy alliance on fine comedic display and seems to hit all the right notes for kids and adults alike.
Needless to say, the second film is going to pick up not much after the events of the first film, with King Mudbeard vowing revenge against the birds for destroying his homeland in the battle towards the end of the first film for reclaiming their eggs. For a while, the war between the two rival factions still seems to be going on, comically enough, until a bigger threat arrives and attacks both Piggy Island and Bird Island in the form of Zeta, a mysterious new purple bird who plans to turn everything to ice. The reason — because she is fed up of everything around her on her own arctic Eagle Island home being ice. Completely logically enough, her plans of icy world dominion involve turning everything around her to ice by throwing out large balls of ice and waging war against the birds and the piggies, forcing them to forge an uneasy alliance and forget their differences to work together and prevent an icy apocalypse. God, I already love this franchise!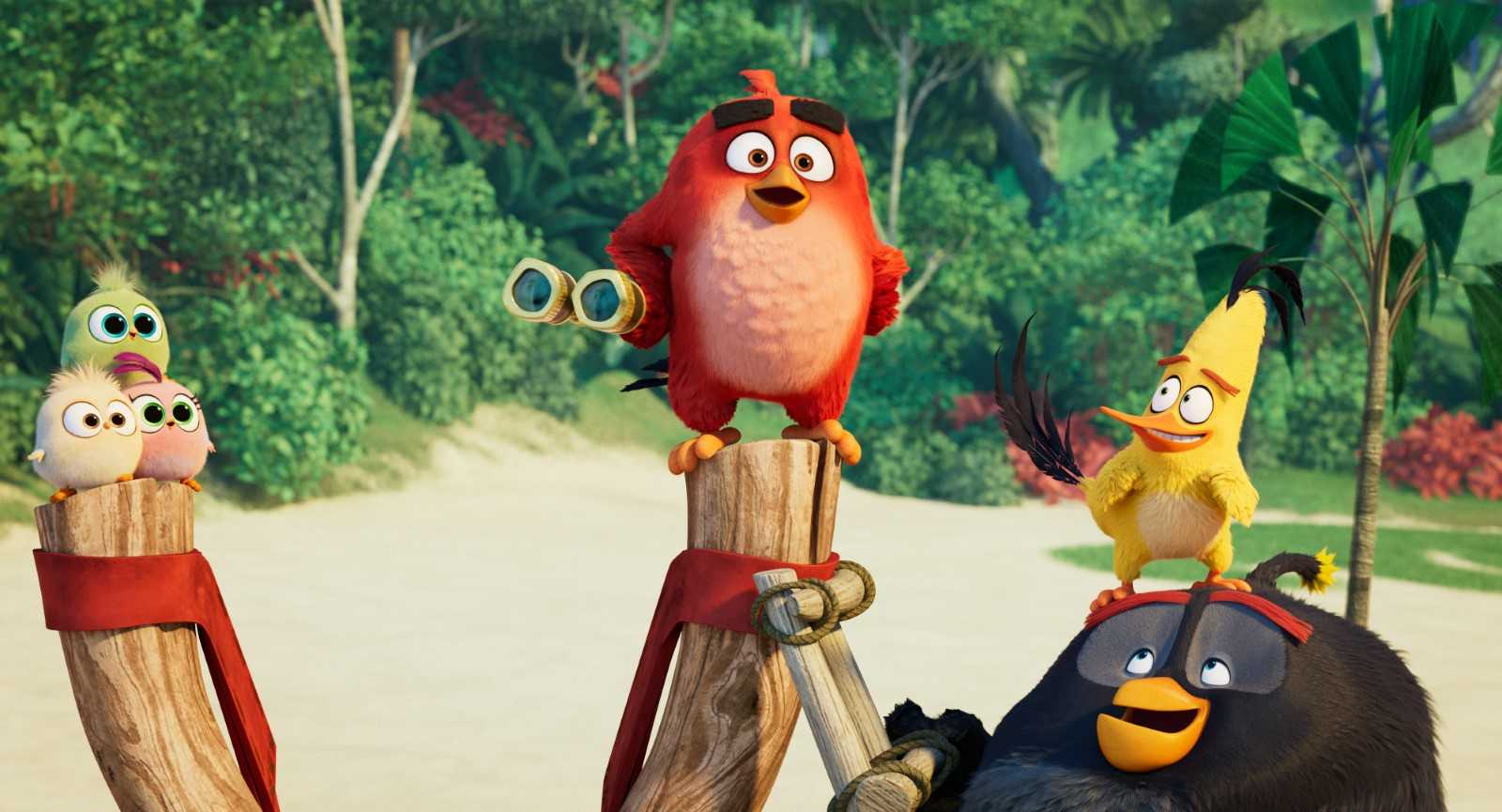 The trailers for the second also depict Red, the original angry bird with fat brows and serious anger management issues now being hailed as a hero on his island after proving instrumental in the battle against the piggies, and in defeating them. The trailer thus begins with Mudbeard approaching Red for support in battling Zeta and saving their homes from. Hilariously enough, while Red is seemingly quick to agree seeing as though how his own home island is also attacked, a comical power struggle ensues in between Red and Leonard Mudbeard for the position of the leader of this newly formed birdie-piggie alliance.
Chuck is still as hyper active as ever, zooming around while Bomb is under temporary confinement, presumably for his "explosive" nature when Red and Leonard break him out for the entire team to band together on the adventure. The hatchling triplets return too in what is easily the darkest moment in a trailer for a G rated movie, when the trio of young birds vanquish a snake off-screen and wear its skin as cowboy clothes and armour. Well, not so sure about that, but there is also a bacon joke somewhere in there for a pig nearing hot lava, so I guess it goes! The triplet of scene stealing blue birds, however, is nowhere to be seen, and neither is Peter Dinklage's Mighty Eagle, so I am expecting them to sweep in for some last moment glory stealing.
There are several new named additions to the piggies as well as the birds, the most notable among them being Silver from the actual second 'Angry Birds' game being introduced as Chuck's super smart and brilliant sister. She and Red will also reportedly have a romantic angle between them, which I cannot wait to see how it pans out. The piggies too have Garry on their side, played by the immensely talented Sterling K. Brown, who appears to be playing the typical "smart scientist guy" for the team here, helping them in their tactical planning and assisting them with finding new gadgets and equipment in their mission to infiltrate Eagle Island. All of this is hilariously capped off in the final trailer with the group disguised as an eagle to infiltrate the island squaring off with Axel, one of the eagles on guard in a break dancing face off! What did I say about loving this franchise already?
Angry Birds 2 Cast: Who is in it?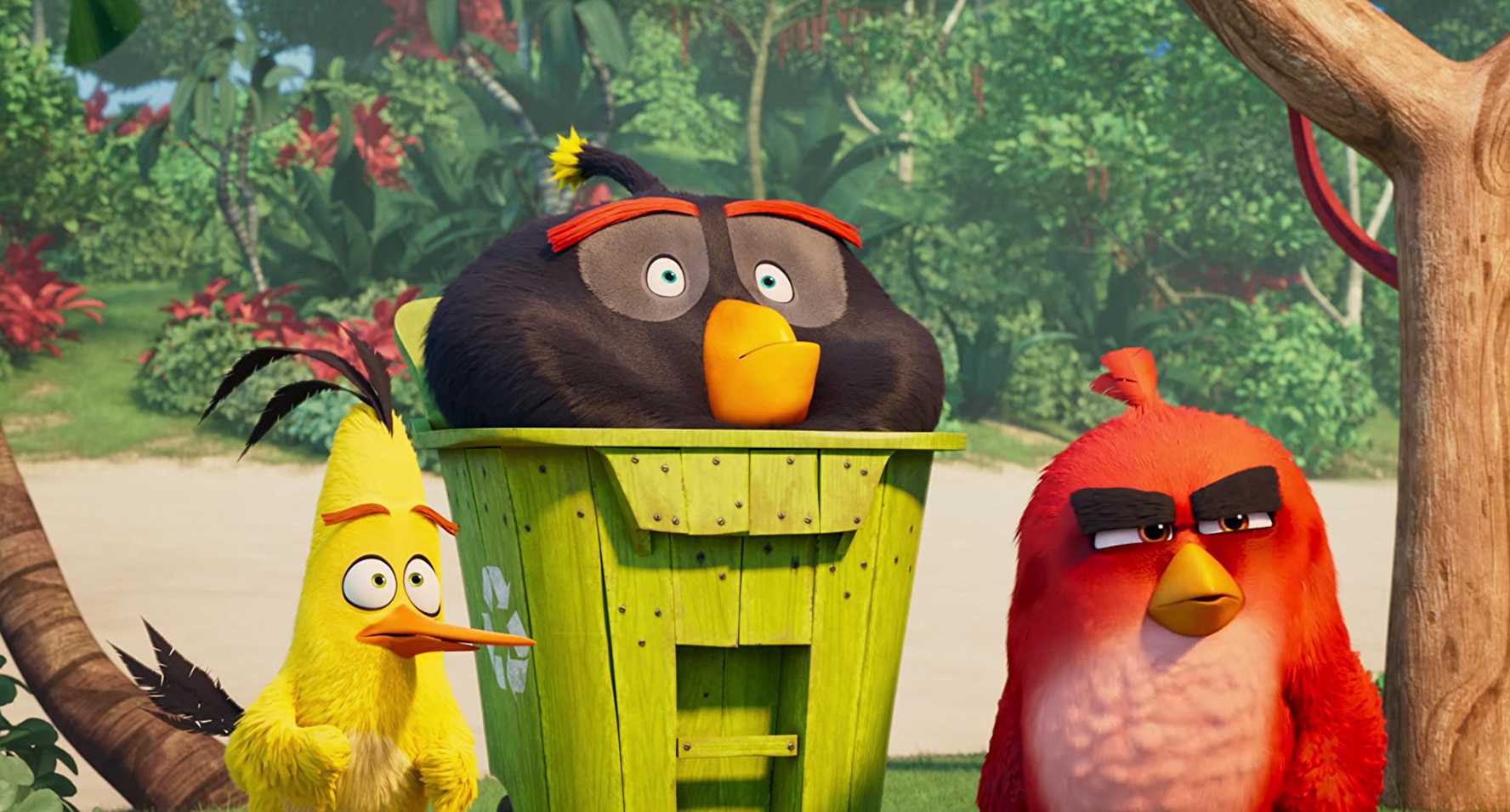 About as colourful as the birds is the cast playing them, which was also primarily the reason why most of the comedy worked in the first film. One look at the talented A-list cast of Hollywood's go-to comedy people, and there really would be no question why the second one won't be just as funny. The cast includes both returning and new members as both the birds and the piggies including Jason Sudeikis as Red, Josh Gad as Chuck, Danny McBride as Bomb, Leslie Jones as Zeta, Bill Hader as Leonard, Rachel Bloom as Silver, Awkwafina as Courtney, Sterling K. Brown as Garry Pig, Eugenio Derbez as Glenn, Peter Dinklage as Mighty Eagle, Zach Woods as Carl Eagle, Nicki Minaj as Pinky, Tiffany Haddish as Debbie, and famous Youtuber David Dobrik as Axel.
Angry Birds 2 Crew: Who is behind it?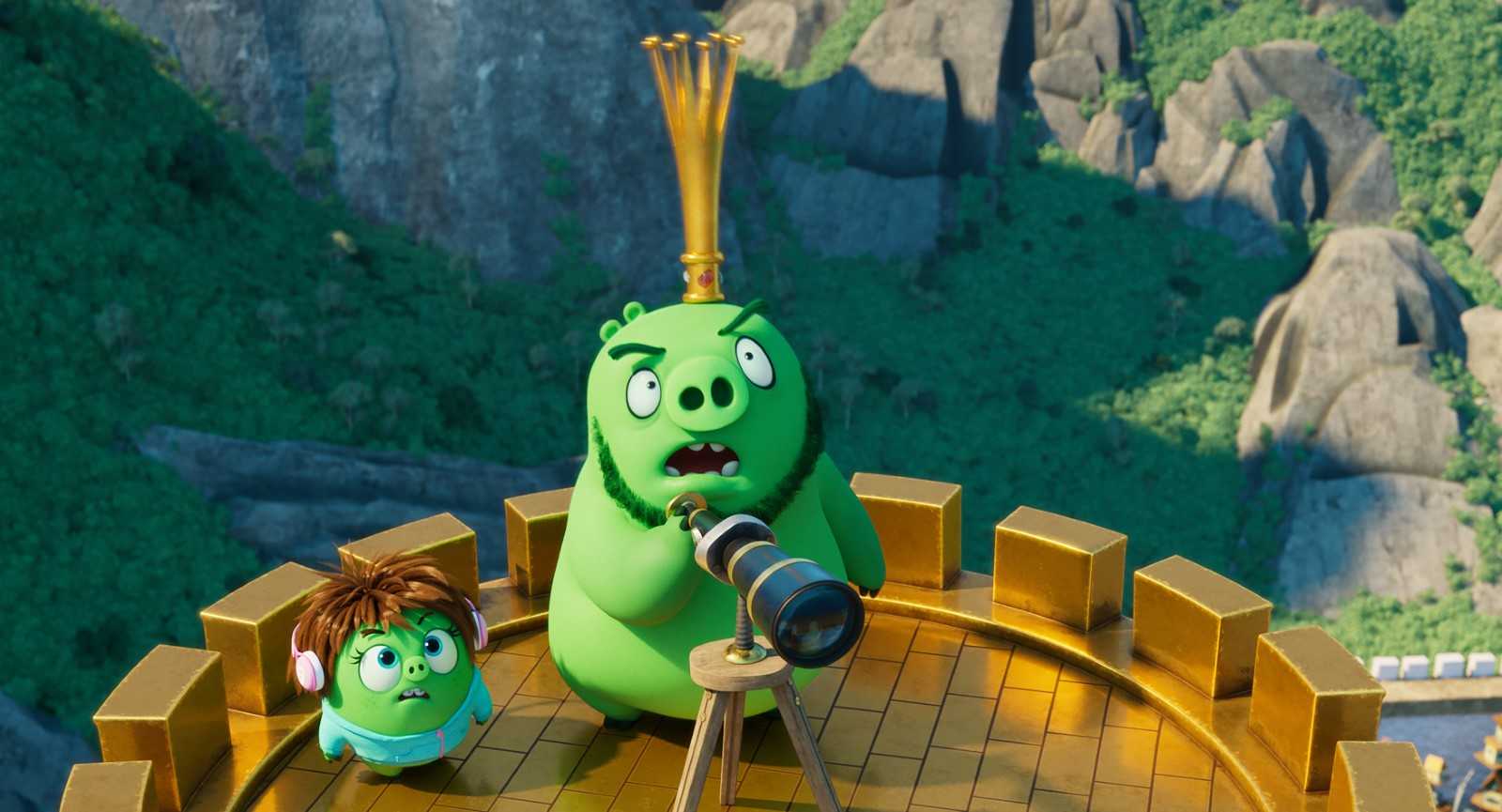 'Angry Birds 2' is being produced by Sony's animation division, Sony Pictures Imageworks, while being distributed by Sony Pictures Animation even after it dropped out of co-producing the film. It really wouldn't take a trade pundit to realise that Sony really could use a hit at their hands, especially given that their MIB reboot cum sequel, 'Men in Black: International' flopped badly at the box office and failed to do well with the critics as well. Under these circumstances, I sincerely believe that 'Angry Birds 2' could be that very hit that Sony needs, now that it has successfully managed to prance back with 'Spiderman: Into the Spiderverse' after their 'Emoji movie' debacle. 'Spiderman: Far from Home' could be counted in as well, but it's still a shared property with Marvel Studios and Disney.
'Angry Birds 2' will be directed by animation stalwart Mark Van Orman who has worked on several iconic cartoon series including 'The Marvelous Misadventures of Flapjack', 'The Powerpuff Girls', 'Camp Lazlo', 'The Grim Adventures of Billy and Mandy', and 'Adventure Time'. The film has been written by Peter Ackerman, Eyal Podell and Jonathon E. Stewart while John Cohen from Columbia pictures will be producing.
Angry Birds 2 Release Date: When will it premiere?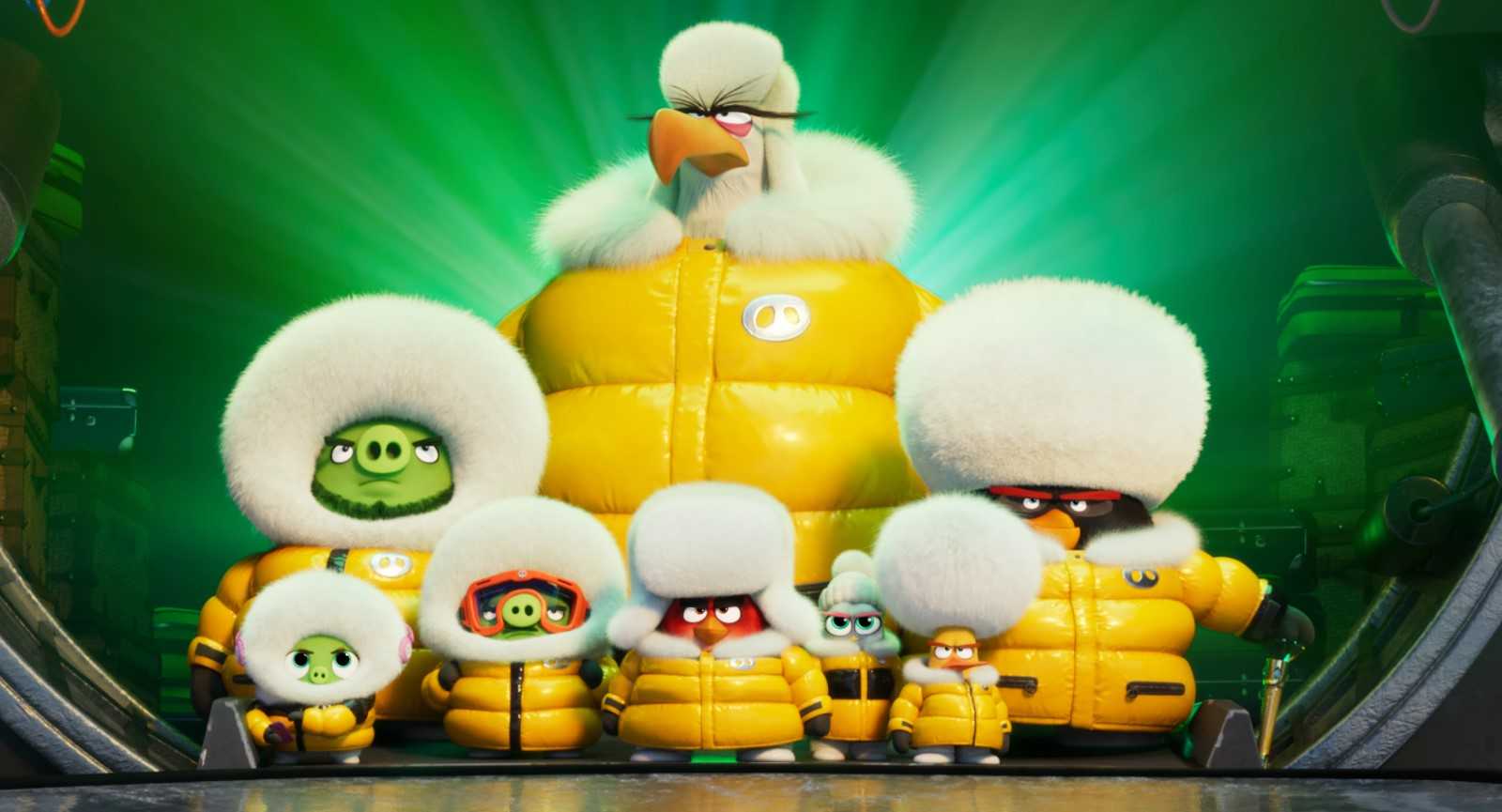 The 'Angry Birds' sequel is all set to release in the United States on August 14, 2019. This is shaping up to be a good year for animation after 'Toy Story 4' stormed into theatres last week, breaking the sequel curse over Hollywood's summer this year.
Trailer:
Watch the gag-packed and colorfully animated final trailer for 'Angry Birds 2' right here. This one promises to be a laugh riot just from the looks of it. I for one cannot wait, and the case should not be too different for animation lovers out there.
Read More: Upcoming Animated Movies