Thanks to Netflix's 'Outlast,' viewers see how essential teamwork can be to survive some of the harshest natural elements. After all, the $1 million prize is undoubtedly worth coming up with all the tactics imaginable to ensure one's survival at any cost. While each contestant of this entertaining reality series has impacted the fans, Seth Lueker enjoys a different type of fame thanks to his status as one of the victors of the show's first season. His performance recently released premier installment of the survival show has left people wondering where the reality TV star is these days. Luckily, we are here to explore the same!
Seth Lueker's Outlast Journey
Entering the survival competition at 31, Seth Lueker was eager to find a good team and win the presented challenges. In a very short time, he was a member of Charlie Camp alongside Nick Radner, Angie Kenai, and Andrea Hilderbrand. Though the team could sleep well on the first night and build a toasty fire, they soon found themselves one member short after Andrea's exit.
However, things quickly turned around for the team during the crab pot mission. Thanks to his marine background, Seth could help construct the raft needed for the task, though there was a bit of a showdown between his remaining two teammates. Initially skeptical, both men were quite impressed when Angie was the only one who returned with any crab pots, leading to a much better team dynamic.
Shortly afterward, Charlie Camp was joined by Paul Preece, who left Delta Camp after Jordan Williams' exit. This helped Seth's team regain their strength and become a formidable force. Nevertheless, the development did sour their relationship with the two remaining members of Paul's previous team. Thanks to Paul's hunting skills, Charlie Camp could also form an alliance with the Alpha Team that allowed for the swift exit of the other two groups.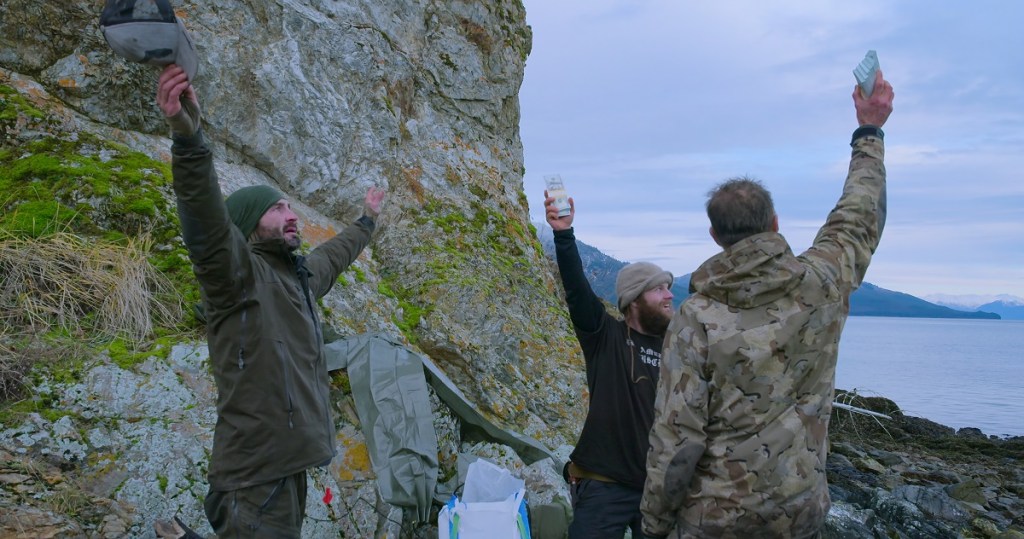 With just Camps Charlie and Delta in play, Seth's team was eager to get Jill Ashock on their team. Unfortunately, Charlie Camp soon suffered a considerable loss when Angie had to be medically evacuated due to bowel-related issues. Shortly after, Jill refused to be a part of Charlie Camp, who then approached Justin Court at Seth's prompting. While the latter did agree to the switch, he was soon booted out after the three men from Charlie Camp. This was after they learned that he had partially destroyed his previous team's shelter. With only five players remaining, both teams had to make different treks to reach a certain point. Ultimately, Seth, Nick, and Paul emerged as the victors of 'Outlast' season 1.
Where is Seth Lueker Now?
As of writing, Seth is based in Winchester, Virginia. Having served in the US Marine Corps from March 2011 to March 2015, he learned much about survival during his posting in Hawaii. Besides, Seth credits his upbringing on a Virginia farm for his knowledge of the necessary skills to survive in the wild. Some of his talents include hunting, fishing, and tracking game. The reality TV star indeed used his skills while on the show and proved to be a crucial team member.
Seth is quite passionate about bikes and often takes long rides on two-wheeled vehicles. Those close to him seem pretty excited about his reality TV appearance and have been happily promoting the same. The Netflix star himself has done the same, despite not being very active on social media. We wish Seth the best and hope that he continues to achieve similar victories in the future.
Read More: Why Did Brian Kahrs Leave Outlast? Where is He Now?