'Atypical', created by Robia Rashid, is a critically acclaimed, coming-of-age Netflix original that revolves around 18-year-old Sam Gardner, who is autistic. The series is set in Connecticut, where Sam lives with his family, which includes his father Doug, mother Elsa, and sister Casey. One day, Sam decides that he wants to explore the real world, and maybe the first step would be to start dating. Doug is thrilled at the suggestion and immediately agrees to help his son with advice, seizing the opportunity to connect with Sam. However, when Doug discovers that Sam's crush is, in fact, his therapist, a 26-year-old woman named Julia, the former asks the latter to search for a girlfriend who is of his age. Deciding that he needs a "practice girlfriend" first, Sam seeks the help of his friends and family in understanding the norms of dating.
'Atypical' also focuses on the rest of the family as Sam becomes more independent. Elsa, who is now relieved of her responsibilities, begins an extramarital affair with a bartender, whom she meets during a night out with her friends. Casey, on the other hand, earns a scholarship and gets admitted to a high school, located quite far from her hometown. Although she is excited, she has second thoughts about how her decision may affect her brother. Situations become more complicated when Doug discovers Elsa's affair and asks her to leave the house, taking all household duties upon himself. This leads to additional stress. As the show progresses, we witness several other highs and lows within the Gardner family. It follows the journey of Sam as he experiences his first relationship, lands his first job, and faces tensions at his home. Heartwarming and hilarious, 'Atypical' makes for a complete family package and should definitely be on your watchlist if you have not given it a try already.
Now, if you have completed watching all the episodes of this amazing series, you might be searching for some similar shows that explore themes of societal issues, family ups and downs, and developmental disorders. Well, maybe we can help you out with that. Here's the list of best shows similar to 'Atypical' that are our recommendations. You can watch several of these series like 'Atypical' on Netflix, Hulu or Amazon Prime.
12. The Good Doctor (2017)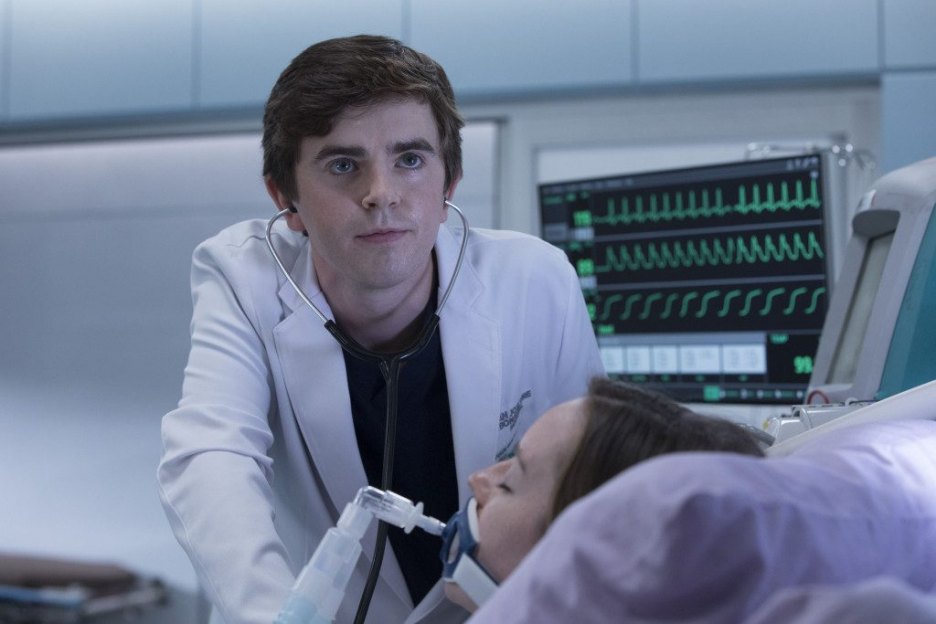 Remember Norman Bates from 'Bates Motel'? Well, the amazing actor, namely Freddy Highmore, now reprises the challenging role of Shaun Murphy, a young surgeon with autism and savant syndrome, in the medical drama, 'The Good Doctor'. He moves to the prestigious San Jose St. Bonaventure Hospital in San Jose, California from his hometown in Casper, Wyoming, where he had a troubled childhood. Although he has issues in connecting personally with his patients, he uses his extraordinary medical prowess and photographic memory to cure them, while challenging the skepticism of his peers.
11. The End of the F***ing World (2017-)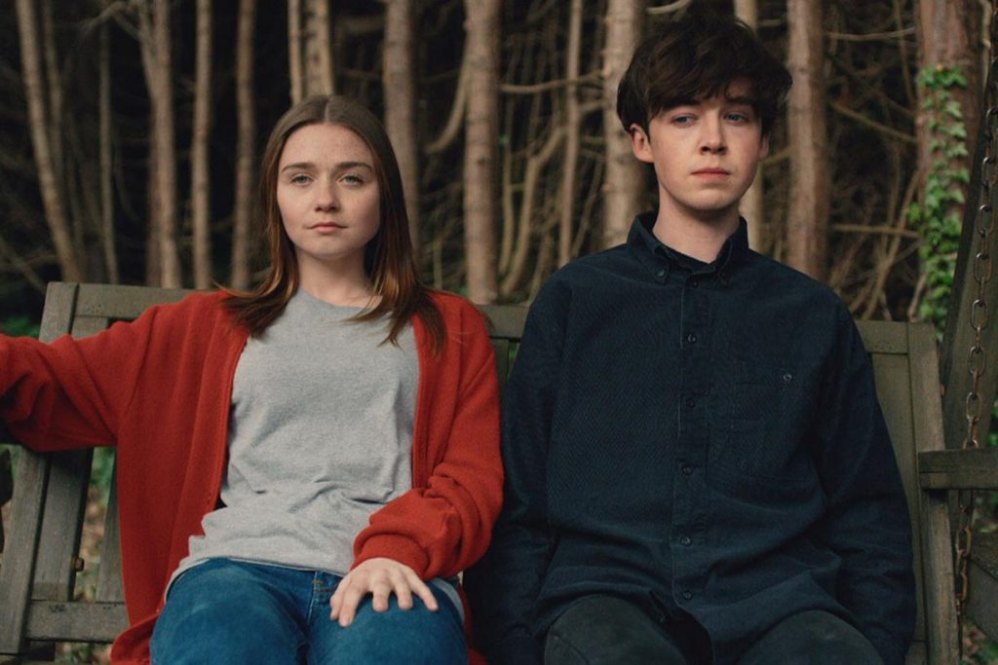 Another story about two social outcasts, 'The End of the F***ing World' is a black comedy that is based on the comic book series of the same name by Charles Forsmansees. It features two teens — James (who is a self-proclaimed serial killer) and Alyssa (his rebellious classmate). James sees Alyssa as a potential victim for his first human kill, while the latter wants to seize the opportunity and escape with him from the turmoils of her family life. As a result, the two embark on an impromptu road trip to search for Alyssa's estranged father — a journey which soon turns into a run from the law, fraught with crimes and unexpected happenings.
10. Switched at Birth (2011-17)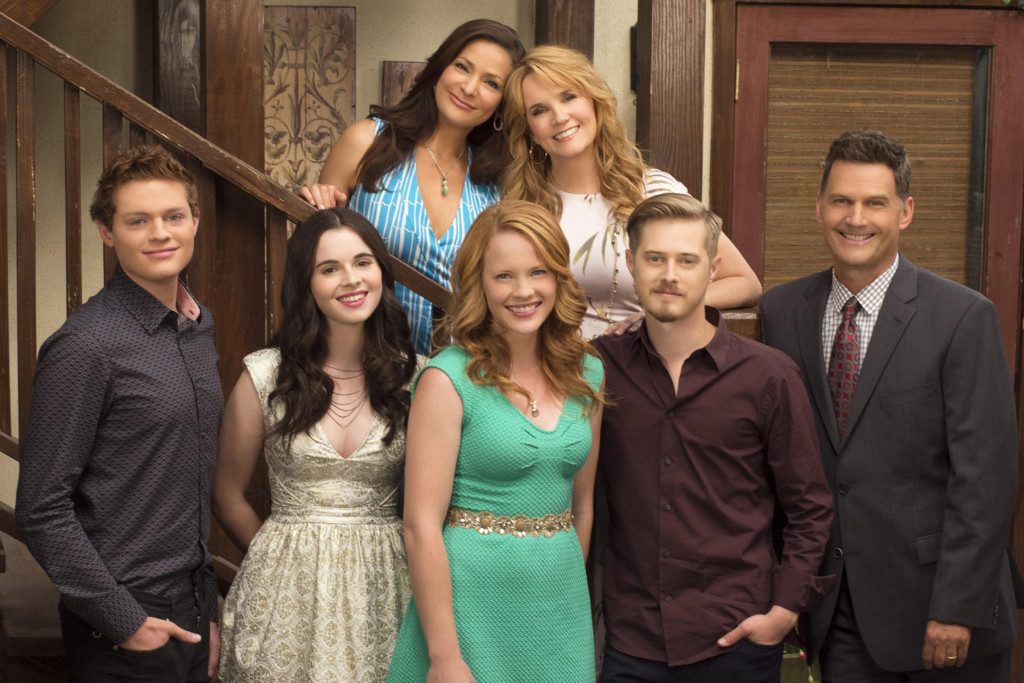 'Switched at Birth', a teen family drama, debuted on ABC Family on June 6, 2011. The plot is centered around two teenage girls who are polar opposites of each other and were replaced at their birth, resulting in them being brought up in very different environments. The affluent Bay Kennish, who resides in Kansas City, discovers that her blood group does not match with that of her parents. Further genetic tests prove that she is not the biological daughter of the Kennishes. She was switched at the hospital with Daphne, who lives with her single mother Regina and grandmother in Missouri. She was brought up in a middle-class household and is deaf since the age of three, after battling with meningitis. Knowing this, the Kennishes invite Daphne and her family to move into their guesthouse when they realize that Regina is facing financial troubles. As a result, now with both the families residing in close proximity to one another, they have to learn to embrace their differences and similarities.
Heartwarming, touching, and serving as an eye-opener, 'Switched at Birth' resembles 'Atypical' in several aspects. As per ABC Family, it is "the first mainstream television series to have multiple deaf and hard-of-hearing series regulars and scenes shot entirely in American Sign Language (ASL)". This show definitely deserves a special mention.
9. The A Word (2016-)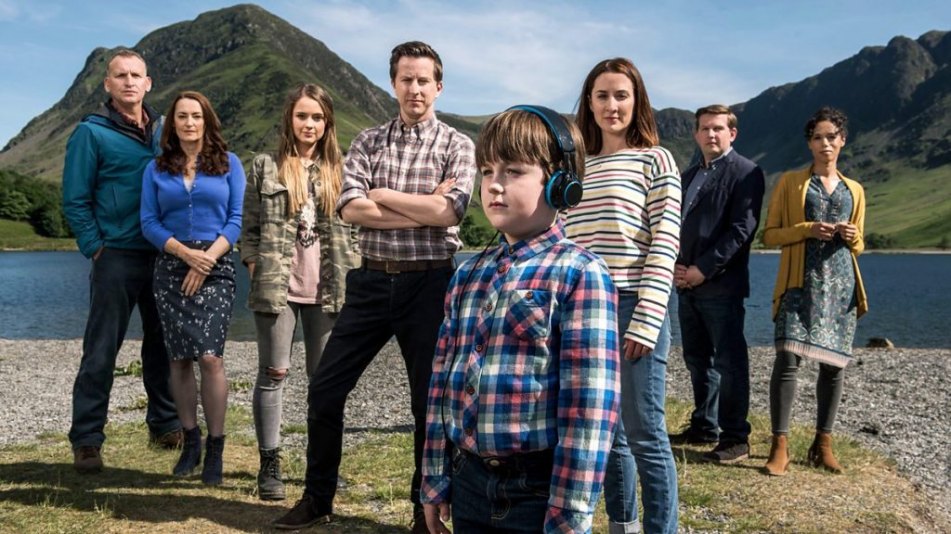 'The A Word' chronicles the struggles of the Hughes family after they discover that their 5-year-old son Joe suffers from autism. As a result, he often struggles to communicate and continuously listens to pop music on an oversized pair of headphones. Quite similar to the concept of 'Atypical', even here, the Hughes have to battle their own personal issues while trying to connect with their son. This BBC miniseries stars Christopher Eccleston, Morven Christie, Greg McHugh, Lee Ingleby and Vinette Robinson in lead roles.
8. United States of Tara (2009-11)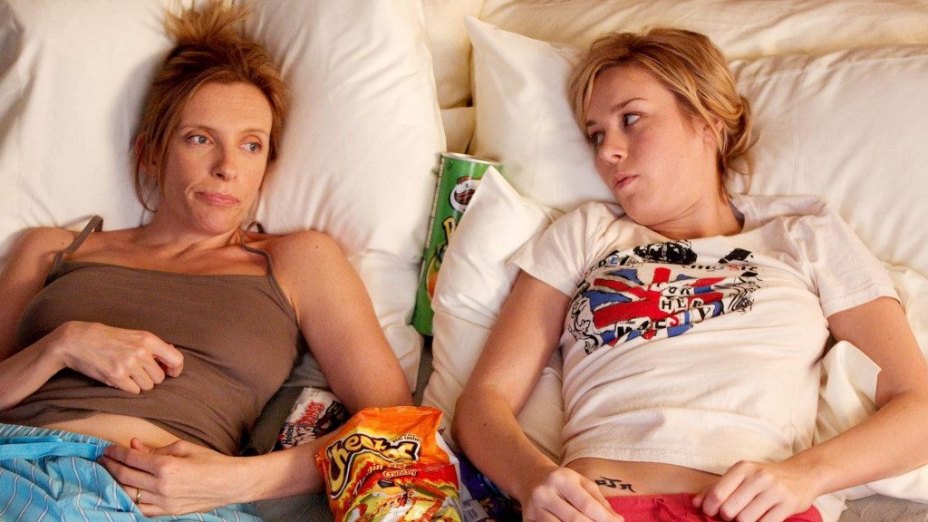 'United States of Tara' revolves around a homemaker, mother, and wife who suffers from a dissociative identity disorder. Consequently, she assumes different personas without any warning. Although she is supported by her husband and children, they can never be sure which personality they would have to face each day. Combining humor with drama, this insightful, sensitive show is a must-watch for fans of 'Atypical'.
7. Parenthood (2010-15)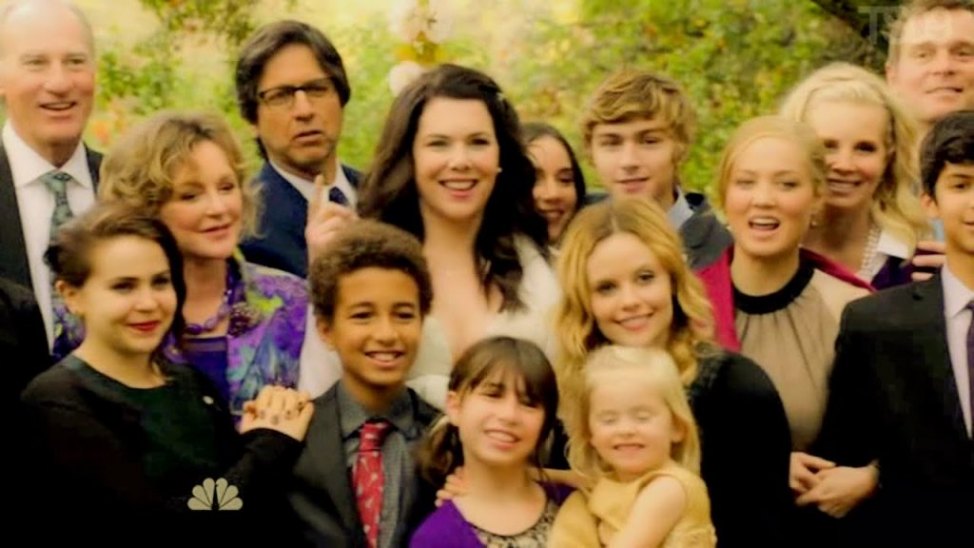 Based on the 'Braverman family, 'Parenthood' is an NBC drama that focuses on four adult siblings. Each of them has their own family and the series depicts their journey as they struggle to raise their kids. Situations are further complicated when one of the kids is diagnosed with Asperger syndrome. 'Parenthood' is created by Jason Katims and is adapted from the 1989 film of the same name.
6. The Fosters (2013-18)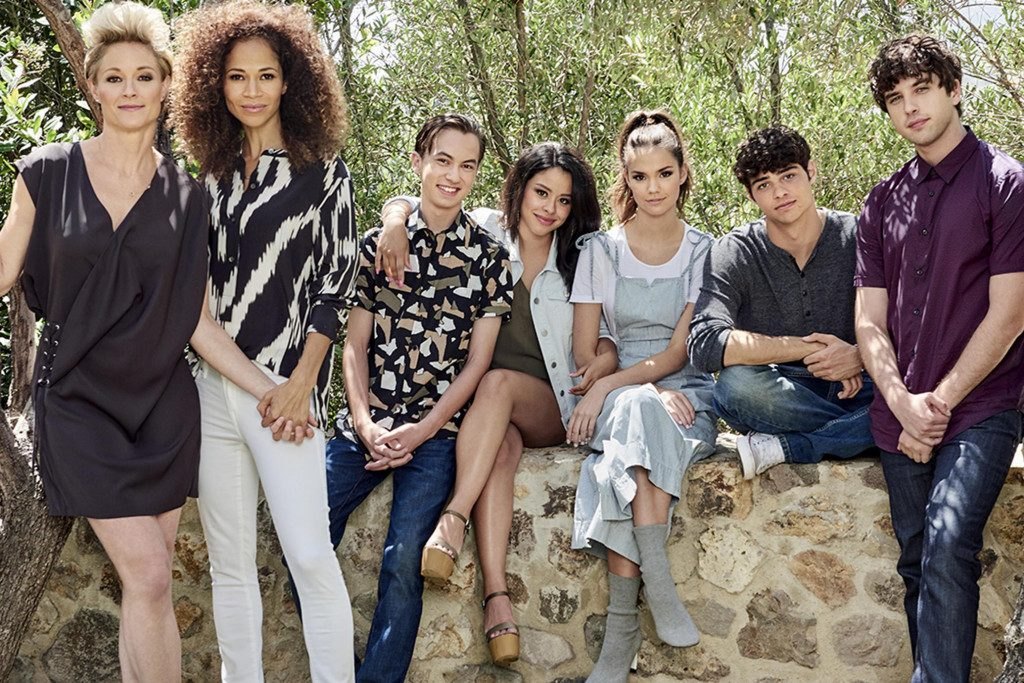 Highlighting LGBT and interracial issues, 'The Fosters' is yet another heartfelt family drama that revolves around a lesbian couple — Stef Adams Foster (a cop) and Lena Adams Foster (the vice principal of a school). It chronicles the several highs and lows of the family as they bring up biological, adopted, and foster kids, all under one roof. While Brandon is Stef's biological son, twins Jesus and Mariana were taken in by the pair when they were small children. Later on, we also see Stef and Lena fostering Callie and Jude and then adopting them. Packed with a lot of emotions and humor, 'The Fosters' focuses on the same elements as shown in 'Atypical', making it a must-inclusion on our list.
5. Young Sheldon (2017-)
If you are fans of the long-running, nerdy sitcom 'The Big Bang Theory', then you must have also heard about 'Young Sheldon', a spin-off and a prequel to the original show. It focuses on the childhood days of Sheldon Cooper, the star of the series. We witness the 9-year-old child genius who excels at academics far beyond the grasp of normal kids, but struggles to relate to his close ones. As a result, he gets involved in numerous humor-packed misunderstandings. Created by Chuck Lorre and Steven Molaro, 'Young Sheldon' chronicles the life of the protagonist, his mother, father, grandmother, and his two siblings as they navigate the ups and downs of everyday life.
4. For Peete's Sake (2016-17)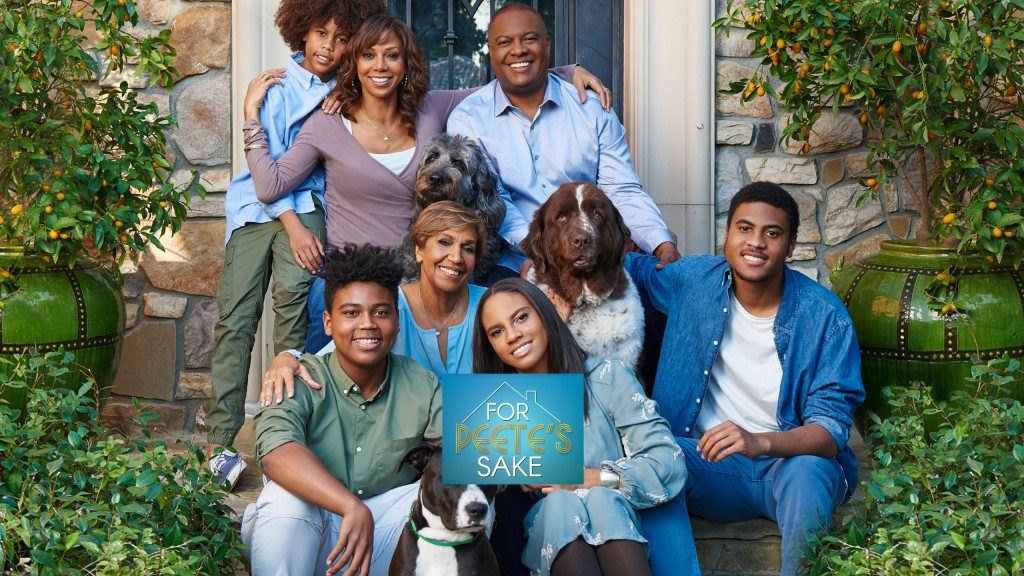 The next title on our catalog is a reality drama TV show that strikes at all our chords of emotions. It revolves around an actress named Holly Robinson Peete, a retired NFL quarterback, Rodney Peete and the couple's four children. One of them, however, suffers from autism. The series does a wonderful job in depicting the difficulties and complications of raising children, whose needs are different from each other. And especially, when there is a child who definitely needs more attention than the others. The episodes introduce us to the siblings — RJ, who is autistic; his twin Ryan, who gets admitted in college at NYU after completing high school; Robinson, an athlete; and Roman, who is still in his preteens.
3. The Guild (2007-13)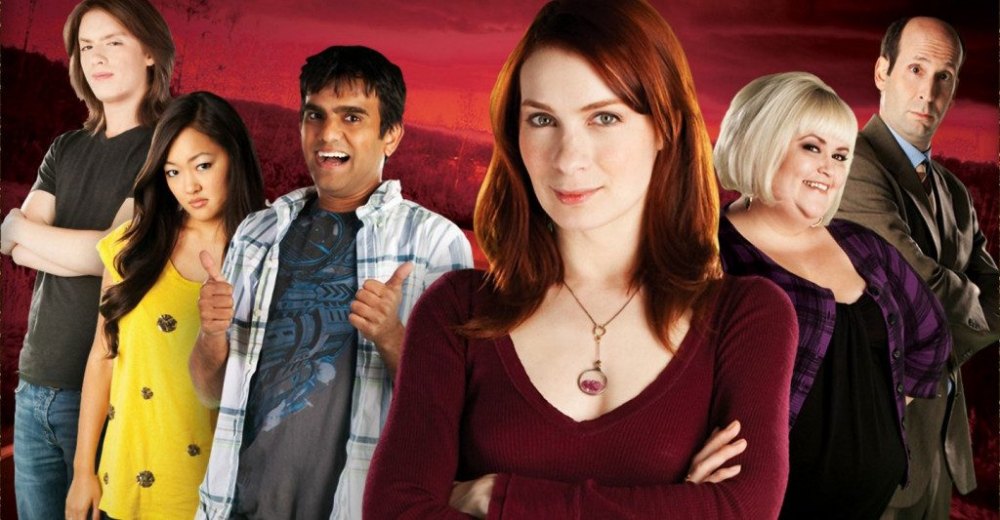 This YouTube web series chronicles the journey of a certain group of outcasts, whose only respite is to spend several hours playing an online fantasy video game. After two of the players meet in real life, their lives are changed forever. Introducing us to the world of geeks and nerds, 'The Guild' surely is similar to 'Atypical' in several aspects and deserves a mention on this list.
Read More: TV Shows Like Archer
2. Touch (2012-13)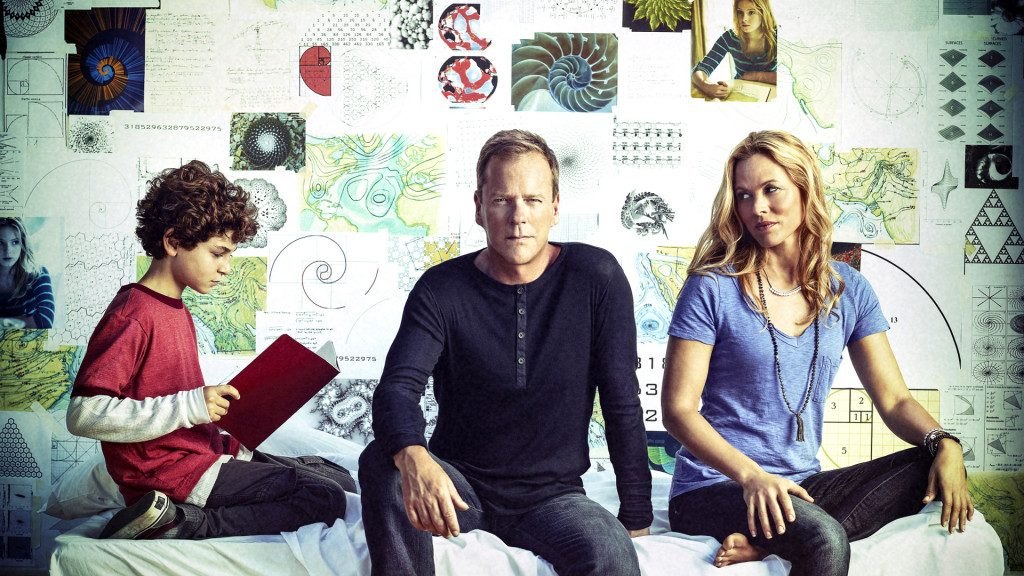 'Touch', which ran on Fox from January 25, 2012 to May 10, 2013, is created by Tim Kring and stars Kiefer Sutherland in the lead role. It is about a widower named Martin Bohm, whose wife died on September 11 in the twin towers. Trying to cope up with his life, he takes up regular odd jobs and tends to his autistic son Jake. Because of this condition, Jake does not like being touched and never speaks. However, Jake is blessed with special abilities. Martin, through his son's combination of numbers, one day, discovers a phenomenon about the equilibrium of the world. Now, he sets out to unravel what is Jake's purpose and why he has been placed on this earth.
Read More: TV Shows Like Southland
1. Special (2019-)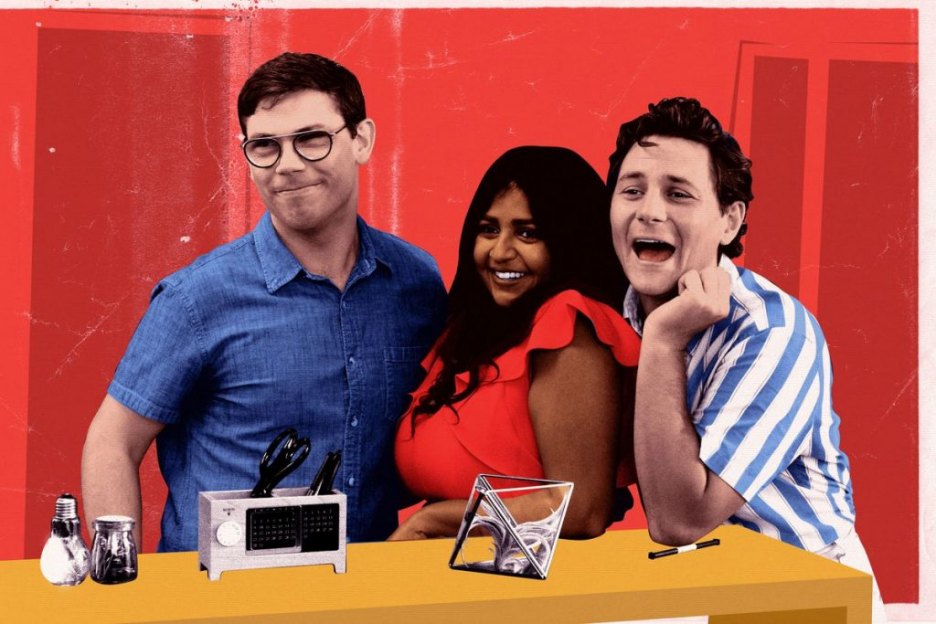 The last entry on our list is the 2019-released 'Special', a Netflix Original drama, based on the memoir I'm Special: And Other Lies We Tell Ourselves' by Ryan O'Connell. The author also enacts the role of the main protagonist and serves as the writer and executive producer of the series. In this comedy-drama, we meet a 20-something man diagnosed with cerebral palsy, who is also gay. The episodes of 'Special' chronicle his struggles as he learns how to cope up with his shortcomings and starts leading a life of acceptance and success.
Read More: TV Shows Like Orange is the New Black