With their constant striving towards producing solid content from different parts of the world, Netflix has come up with certain unique ideas and stories that have never been explored before. With their original shows and films being available throughout the world, it has also helped their subscribers gain exposure to several different cultures. The Spanish original series 'Cable Girls' is one such show which is set during a period in Spain that general TV audiences around the world do not have much idea about.
'Cable Girls', set in the 1920s in Madrid, centers around four women who work for Spain's first-ever telecommunications company. The show focuses on their lives inside and outside of work, depicting their relationships with each other and also with members of their families, their lovers, or their past. The series manages to paint a vivid picture of a time when Spanish women were slowly embracing the public life; and the hardships women faced while working in offices during those times are also reflected in the series. If you enjoyed watching 'Cable Girls' and want to check out similar shows, then you've come to the right place. Here's the list of best shows similar to 'Cable Girls' that are our recommendations. You can watch several of these series like 'Cable Girls' on Netflix, Hulu or Amazon Prime.
7. Stolen Children (2013)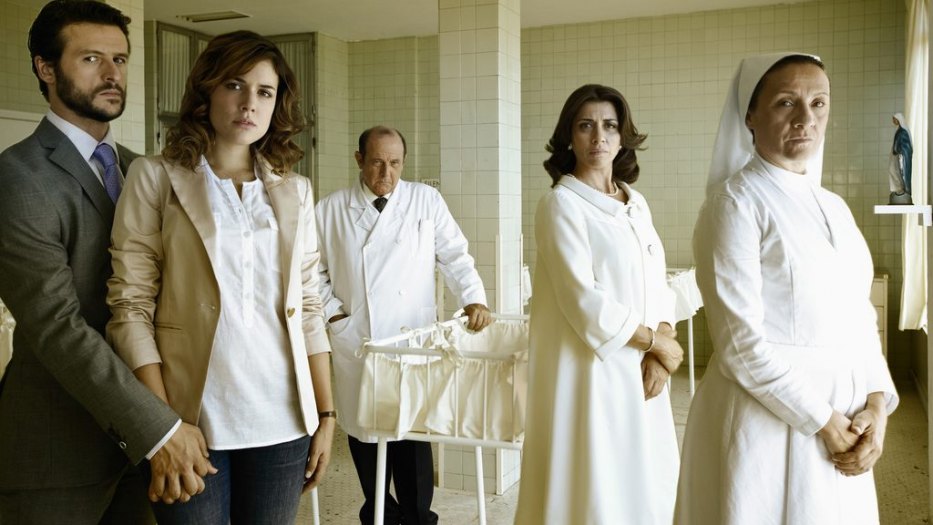 There are some incidents in history which are so strange and unique that it is almost impossible to find their resemblance in our normal lives. The events of 'Stolen Children' is based on hard facts about the lives of two women during the Francoist era in Spain. We follow the lives of these two pregnant women separately until they are finally admitted to the same clinic for delivery. But in a shocking turn of events, both of their babies go missing soon after they give birth. After many years go by, one of them, Conchita, comes across a woman named Susana who is on a mission to discover her identity. This meeting slowly reveals the truth of what went down on that fateful day. 'Stolen Children' is an extraordinary tale, which encompasses the stories of not only these missing children, but also of the social life in Spain during the Civil War. The performances of the leading actors provide a certain authenticity to the series which is almost unmatched in modern Spanish television.
6. The Time In Between (2013-2014)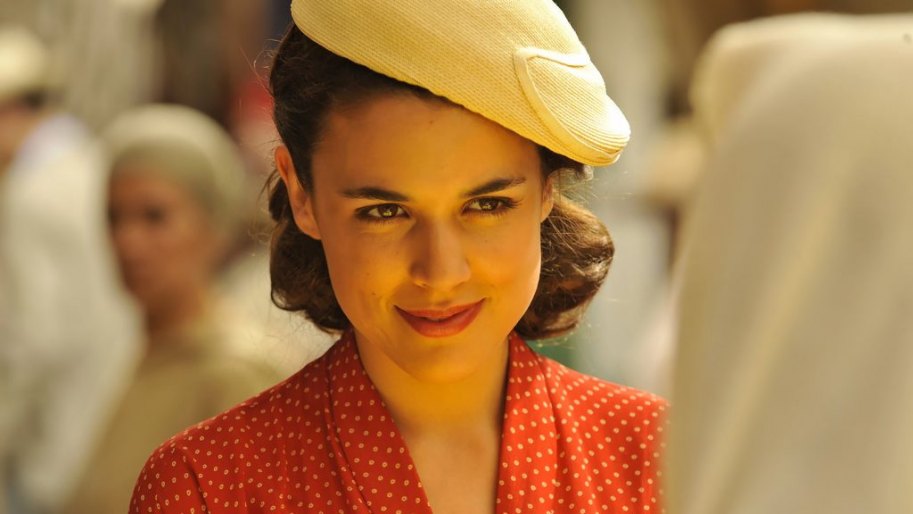 Spain, during the Civil War, was going through a period of unparalleled violence hardly ever witnessed in the country's history. With the Republicans trying to hold on to their government and Franco pushing forward with the help of the Germans, violence and tension seemed frighteningly normal. 'The Time In Between' is set during such chaotic times. It is the story of a young woman, Sira, who works as a dressmaker and goes through a number of ordeals in her life trying to establish herself in the business. Soon, Franco annexes power in Spain and grows close to Nazi Germany, even helping the Nazis station many of their families in Spain. Sira even starts making dresses for the wives of the high-ranking Nazi officials who were staying in Spain during the war.
'The Time In Between' is one of the most eye-opening fictional stories about Spanish national life during the Civil War and the Second World War. It is through one single character that the writers manage to portray a picture of the country and its ordinary citizens during such perilous times.
5. Good Girls Revolt (2015-2016)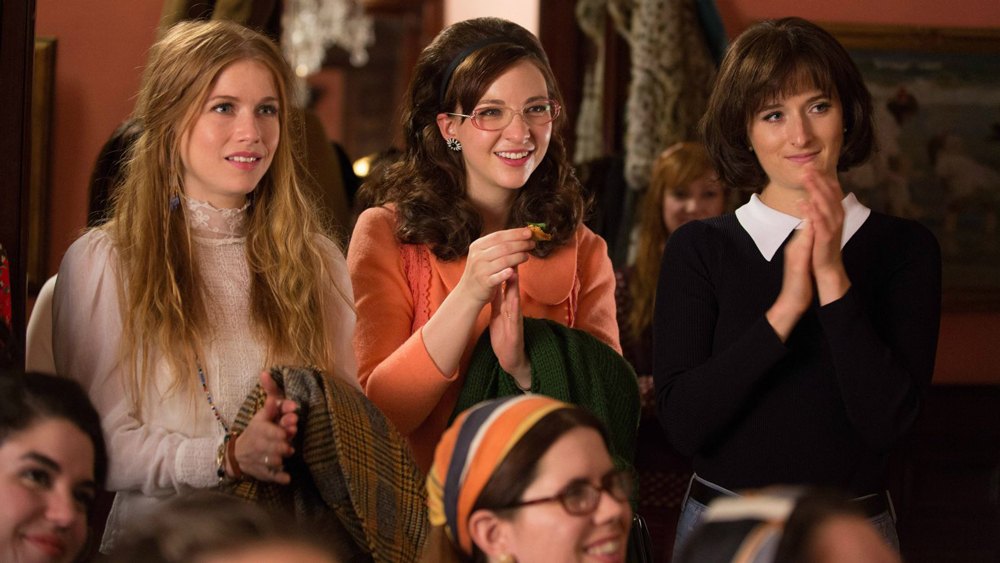 The 1960s were a pretty intense time in world history. America was going through a lot of cultural changes, with the hippie movement coming up, the civil rights movement demanding equal rights for blacks, and the Vietnam War dividing the country into two halves. Among all this, the causes of women were also becoming an important part of the conversation. The series 'Good Girls Revolt' is set in 1969 at the offices of a publication called the News of the Week magazine. The series focuses on the condition of women in the business who were constantly being treated as inferior to men. Despite some of them being supremely talented, the women were paid less, sometimes their writings would be passed off as works of their male colleagues, and so on. In protest of these horrific misdemeanors, the women working for the company decide to sue their seniors, in order to bring some justice into the system.
The series is a true account of events that happened in the offices of the Newsweek magazine, and is adapted from a book written by Lynn Povich called 'The Good Girls Revolt: How the Women of Newsweek Sued their Bosses and Changed the Workplace'. The series simply goes on to show the extreme patriarchy which was present in all strata of society back then and how it severely affected women and their lives to not be recognized for the hard work that they do.
4. Dear White People (2017-)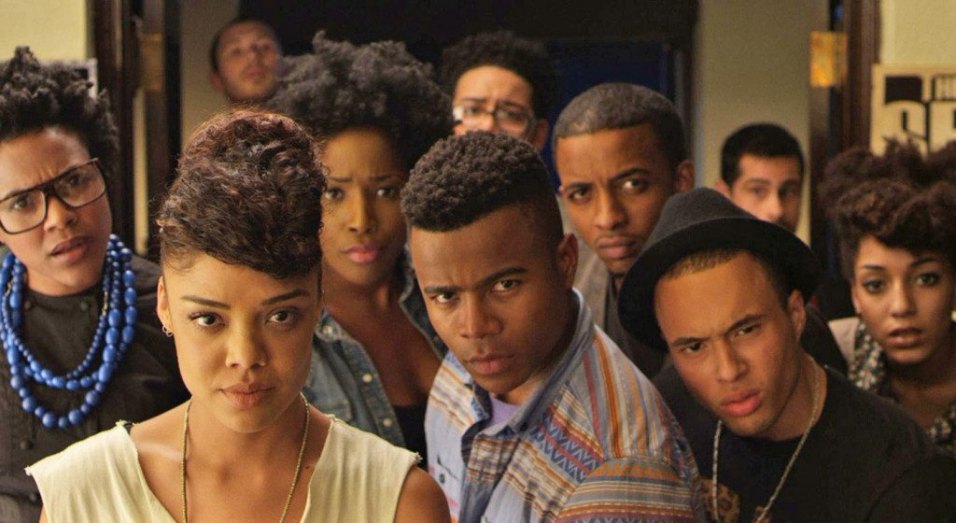 The shows mentioned before this entry were all women-centric, but here we diverge a little and bring to you a show which talks about the plight of African Americans at the advanced academic spaces of America which are generally crowded by white Americans. It is the story of a group of black students who have enrolled in an Ivy League university where they regularly carry out protests against racial discrimination. It becomes clear to us how, sometimes in very subtle ways, the black students are mistreated not only by their white counterparts but also by the officials of the university.
The writing on the show is sharp, and the experience can sometimes prove to be a rather bitter pill to swallow for white viewers, keeping in mind the fact that many had called out the series for being offensive to white Americans. What should be mentioned here is the fact that apart from being a highly politically motivated series, 'Dear White People' also manages to be dramatic and humorous at the same time, thus offering an extremely entertaining experience.
Read More: TV Shows Like Dear White People
3. Ingobernable (2017-)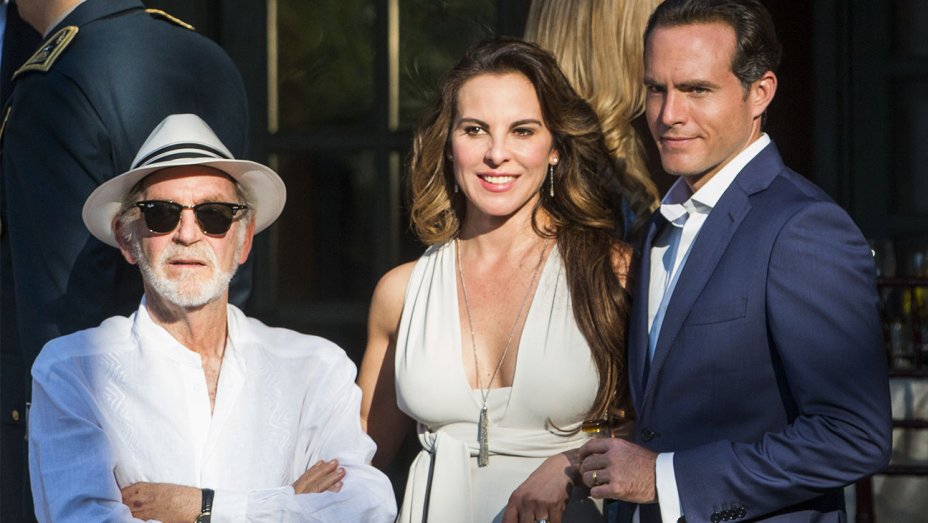 Shows from South America like 'Narcos' and 'Narcos: Mexico' have done solid business for Netflix, and thus when the streaming giant announced they were coming out with a political thriller from Mexico, the excitement surrounding the series was massive. 'Ingobernable' is the story of Emilia Urquiza, the First Lady of Mexico, who really wants to work towards the betterment of her country and its people. However, as time passes, she soon realizes that her husband might not share the same ambitions or plans as her. When she comes to know that all affairs of her husband are not strictly honest, Emilia Urquiza fights the idea of whether to stay true to her country, or to her husband.
Those of us who have watched the series 'Narcos: Mexico' have somewhat of a vague idea of how corruption has spread throughout the political fabric of Mexico, and how deep its roots really go in. If you want to have a clearer picture of the situation, 'Ingobernable' is the show to watch. No other show can offer you such an insider's perspective on the politics of Mexico as this Netflix original.
Read More: TV Shows Like Narcos
2. Agent Carter (2015-2016)
Agent Carter is a Marvel character, but she is one without any superpowers, and her story is more of a tale of a woman who is fighting for the assertion of her position in a highly male-dominated world. As we all are aware, she was first introduced to us in the first Captain America movie, 'Captain America: The First Avenger' (2011), as an official working for the government and someone expert in hand-to-hand combat and the use of weapons. This series takes a look at her life after the war is over, as Carter has been assigned to join the Strategic Scientific Reserve (SSR). Secretly, Carter also assists Howard Stark in several of his missions, along with his assistant Edwin Jarvis. But she suddenly finds herself in deep waters once again when she takes it upon herself to defend Stark when he is accused of supplying weapons to enemies of the state.
The series offers us a vivid look at American life after the World War, and also seamlessly ties up elements from the Marvel Cinematic Universe within its storyline. The show is filmed in a very stylish manner, and features several intense dramatic moments interspersed between moments of action as necessary. Critics have also praised the performances of all the cast members of the series.
Read More: TV Shows Like Dollar
1. Carmilla (2014-2016)
'Carmilla' is a Canadian series based upon a novella written by Sheridan Le Fanu, and centers around the life of a college freshman called Laura Hollis who constantly records every important aspect of her college life and uploads them as a vlog. Her life suddenly takes a dramatic turn when her roommate, Betty, suddenly goes missing one fine day. Laura, on some further digging, finds out that other girls from their college have also been reported as missing. In such a perilous time, she comes across her new roommate, Carmilla, whom she doesn't like at first. But soon, these two find themselves attracted to each other romantically. 'Carmilla' takes a look at the life of girls in college going through several troubles in their lives. There is also a supernatural aspect to the series, which never becomes the major point of focus, but slowly reveals itself as the story progresses. The way 'Carmilla' depicts LGBTQ relationships has also been praised by large sections of the media and critics.
Read More: TV Shows Like The Shannara Chronicles