Netflix's stronghold on entertainment industries all over the world is strengthening by leaps and bounds every day. It is their all-encompassing approach in terms of content production which has attracted an overwhelming number of subscribers far beyond the reach of other streaming platforms. Netflix's equal enthusiasm in producing TV shows and films in vernacular languages has also opened doors for the company in countries like Brazil, India, Egypt, and others. And considering the massive markets these regions are, Netflix can reap massive profits here if they play their cards right. Netflix's latest Arabic production is the 15-episode series 'Dollar', starring Adel Karam, an icon in the Lebanese film industry and the first-ever Arab comedian with a Netflix special stand-up of his own.
Karam plays an advertising genius called Tarek who has come up with an innovative advertising strategy for the launch of a new bank, but is rather secretive about it. He refuses to share the information with anyone other than his company's CEO, and this offends other officials, especially the company's young fiery CEO Zeina (Amal Bouchoucha) who wants to know what really is going on.
'Dollar' explores a complicated world where money and power have the ultimate say. If you enjoyed watching this show and are looking for more shows similar in tone and style, then you have come to the right place. Here's the list of best shows similar to 'Dollar' that are our recommendations. You can watch several of these series like 'Dollar' on Netflix, Hulu or Amazon Prime.
7. Mad Men (2007-2015)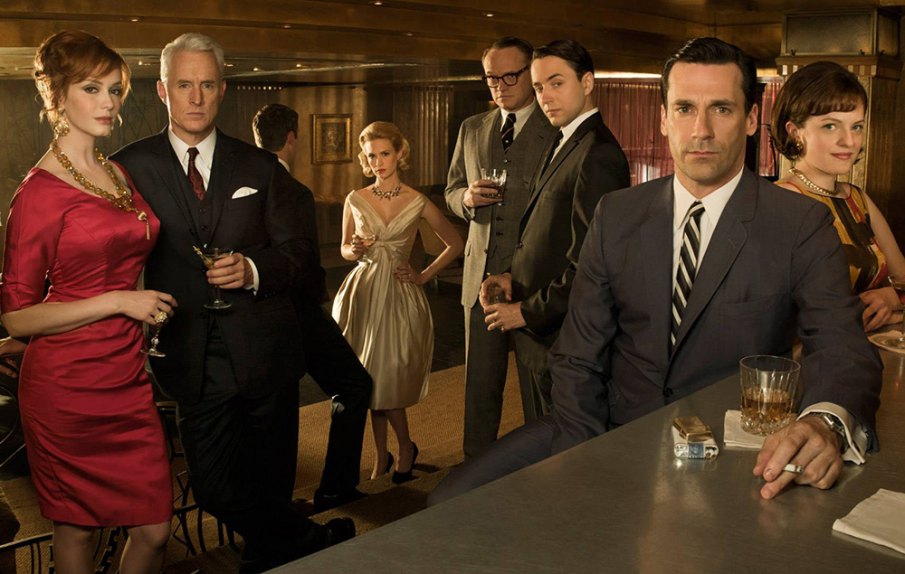 Set in the 1960s, 'Mad Men' centers around an American advertising firm called Sterling Cooper Draper Pryce, and follows the people who work there, their lives, relationships with each other, and the constant changes the American advertising industry was going through in the 1960s. Throughout the seven seasons of the series, the cultural landscape of advertising in America is portrayed in vivid details, and the show received high praise for the historical accuracy maintained within its narrative. If the politics of power in 'Dollar' attracts you to the series, you will thoroughly enjoy 'Mad Men' as well.
John Hamm's performance as the leading character Don Draper also received wide critical acclaim throughout the run of the series. Draper leads a hedonistic lifestyle and has a pretty dark past which he desperately tries to hide from his wife. The characters of 'Mad Men' are well-written, the cinematography has clear influences of auteurs like Hitchcock and Wong Kar-Wai, and the fact that the series deals with many social qualms of its times makes it an even more compelling watch.
6. Halt And Catch Fire (2014-2017)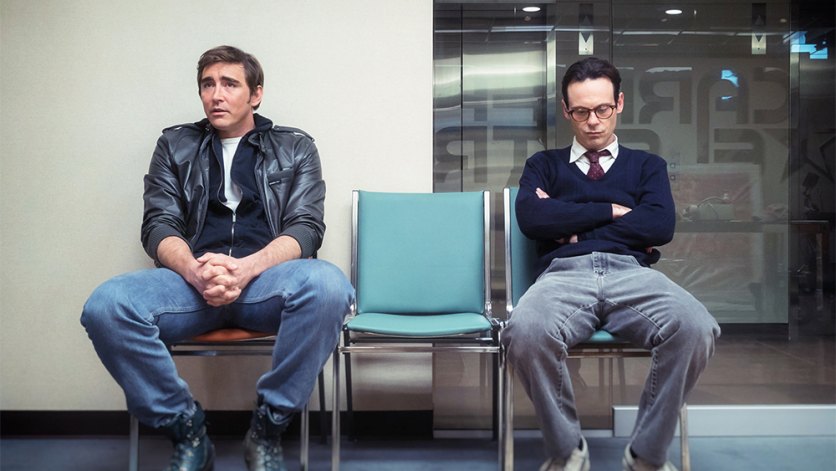 Here we move away from the world of advertising and concentrate on the Information & Technology industry. 'Halt And Catch Fire', created by Christopher Cantwell, focuses on the huge surge of innovations in IT which were gripping the world during the early 1980s. The story centers around Joe MacMillan, a former IBM engineer who takes advantage of a flaw in the IBM-produced personal computer and tries to revolutionize the market by putting his own spin on it. The 1980s was a time when the world was rapidly changing with the personal computer reaching every home and the World Wide Web opening new doors of communication, and 'Halt And Catch Fire' does a brilliant job of exploring this time period and the way this entirely new market was booming back then.
The performances of Lee Pace, Scoot McNairy, and Mackenzie Davis do ample justice to the rich writing present in each and every season. Despite receiving poor viewership, it must be acknowledged that 'Halt And Catch Fire' is a show that perfectly encapsulates a very important time in recent human history.
5. House Of Cards (2013-2018)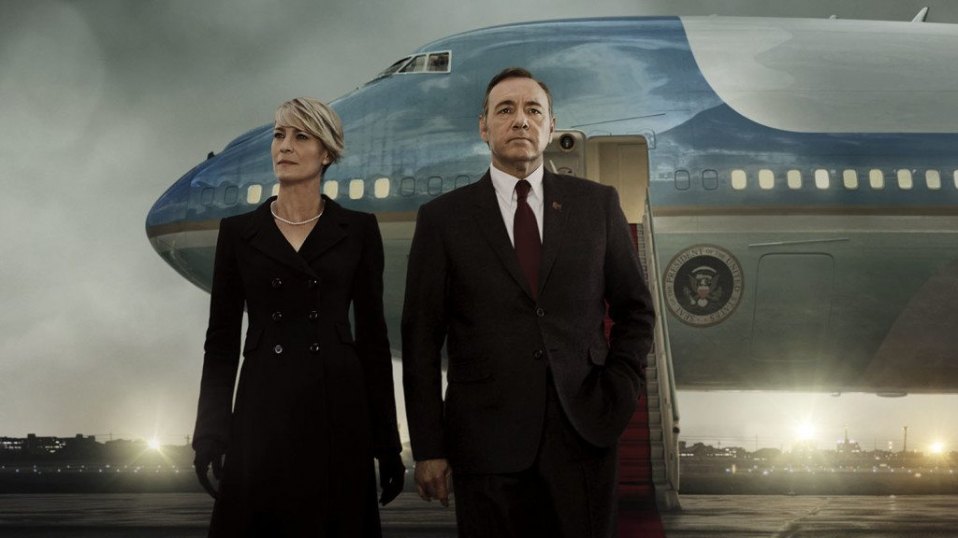 'Dollar' extensively deals with money, power, and the corruption that these two elements generally bring along. But this corruption is not only limited to businesses, and is equally prevalent in the greatest game of all — politics. No other show brings to you the murky details of politics at the highest level as accurately as the first Netflix original series, 'House Of Cards'. Kevin Spacey as the ruthless and cunning Frank Underwood has done some of the best work of his life in this series, bringing a commanding presence to the screen. Equally magnificent is Robin Wright in the character of Claire – her quiet but stern demure going perfectly well with the rather loud Frank who'll go to any length to show who is the boss. 'House Of Cards' will shock you at times, but also mesmerizes you with its brilliantly structured storyline.
4. House Of Lies (2012-2016)
This Don Cheadle-starrer has clear shadows of 'House Of Cards' within its narrative and style, but having released before the Kevin Spacey-led Netflix series, we can be sure it has taken inspiration from the original BBC 'House Of Cards'. Be that as it may, 'House Of Lies' is a brilliant show unto itself. Cheadle plays Marty Kaan, a management consultant who doesn't play by the rules, and will do anything to take his business forward. Marty starts off as a partner in another firm, but soon leaves the post to become the king of his own world. The asides of Spacey we see in 'House Of Cards' are also found here in abundance, with the humor being quite a few notches higher. The way this show satirizes the high and mighty of the world of businesses is really appreciable, with Kristen Bell, Ben Schwartz, and Cheadle himself providing solid performances to back up the tremendous writing.
Read More: TV Shows Like House of Cards
3. Goliath (2016-)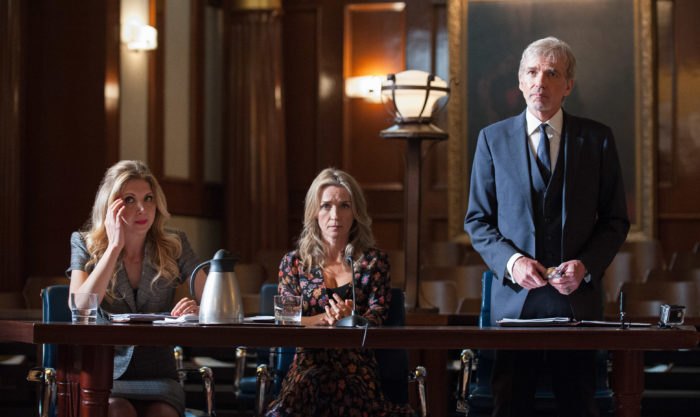 Whatever character Billy Bob Thornton portrays, he brings such depth and authenticity that we cannot help but marvel at the man's genius. The same can be said about his portrayal of the character of Billy McBride in the Amazon Prime legal drama 'Goliath'. Billy is a once-successful lawyer whose best days are behind him. He leaves his high-paying job at a law firm when one of the murder victims he helps getting acquitted ends up murdering an entire family. But to prove that his life has not been completely worthless, he takes up a case one last time. There is no one he is more intent on proving wrong than himself, and here begins his journey of self-redemption.
'Goliath' is among the finest dramas to have come out in recent years, and the important themes it deals with, like frailties of the legal system, have managed to strike a chord with the audiences of today's world. Thornton's magnificent performance as the leading character earned him a Golden Globe Award for Best Actor – Television Series Drama.
Read More: TV Shows Like Dexter
2. Breaking Bad (2008-2013)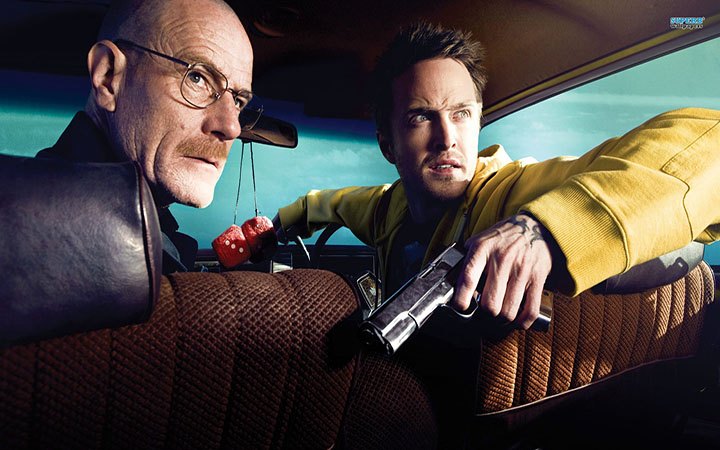 Hardly any TV series in recent years has managed to garner popularity and critical acclaim in equal measure as 'Breaking Bad'. 'Breaking Bad' tells the story of high-school chemistry, Walter White, who has never been a hero in his life. Considering the potential he has, Walter's job is not challenging at all and is extremely mundane. When he comes to know that he is suffering from cancer, Walter, in a bid to save some money for his family, decides to manufacture and sell drugs with the help of his former student, Jesse Pinkman. Here begins the story of Heisenberg, the name the drug world would later know Walter by. And here he's no washed up school teacher, here he is THE man. We soon realize if pushed to the extreme, there can be no one as dangerous or as ruthless as Walter. He even makes it very clear to his wife Skyler in no uncertain terms, "I am not in danger, Skyler. I am the danger. A guy opens his door and gets shot. You think that is me? No. I am the one who knocks!"
'Breaking Bad' masterfully portrays the rise of a character from complete vulnerability to a ruthlessly cunning individual who will stop at nothing to achieve his goals. Bryan Cranston's performance as Walter is among the finest in the history of television, and he is ably complemented by Aaron Paul as Jesse, his partner-in-crime. If you have enjoyed watching the darker side of men in power in 'Dollar', then 'Breaking Bad' is the show which will throw open new doors in a similar direction for you.
Read More: TV Shows Like Breaking Bad
1. Better Call Saul (2015-)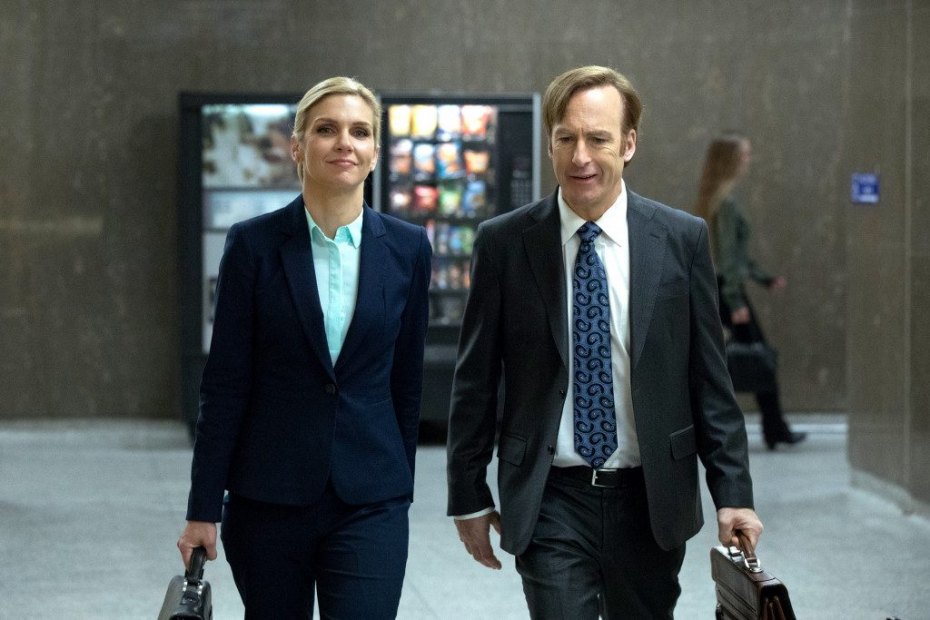 Most spin-off shows usually manage to become nothing more than a shadow of their originals, but once in a while, one such series comes which manages to knock it right out of the park. 'Better Call Saul' falls in that category. Saul Goodman is the lawyer who works for Walter and Jesse in 'Breaking Bad', and here it is his character we follow during the early stages of his career. 'Better Call Saul' does away with the action of 'Breaking Bad', but what it provides us is some of the best drama we have seen in television history. Regarded as one of the best shows of the decade, it truly manages to live up to the high standards set by its predecessor. Bob Odenkirk shows his true potential as an actor here, playing a con-man who slowly rises up the ranks and starts operating with some of the most dangerous elements in the country. If you have not yet laid your eyes on this masterpiece, then it should top your must-watch list immediately.
Read More: TV Shows Like Better Call Saul